By Adam Rothschild |
Photography by Steven Gray
Close your eyes and imagine you're on the perfect Florida vacation. What image comes to mind? A sugar-white beach, turquoise water, and a smattering of palm fronds swaying in the wind?
What probably doesn't come to mind is Apalachicola—a tiny fishing outpost perched on the knuckle of Florida's Panhandle midway between the Alabama border and the Atlantic Ocean. It's a small-type town, the kind of place you'd likely overlook if quickly scanning a map of the Sunshine State—more "maritime" than Mickey Mouse. Mayberry, not Miami Beach.
Talk to T.S. Strickland, though, and you might be persuaded you've been missing the best Florida has to offer. "To me, this area is one of the best-kept secrets in Florida," Strickland says. "The beaches are unspoiled, the people are warm and hospitable, and the seafood is as fresh as can be."
Strickland, a tourism marketer turned oyster evangelist, knows a thing or two about seafood. In September, he was gearing up for Peat & Pearls—a four-day celebration of Scotch and farm-raised oysters he hosts each fall in the colonial-era seaport of Pensacola. Strickland is also the creator of the Florida Oyster Trail, which launched this month.
The trail—more an idea than a physical route—stretches from Pensacola in the state's extreme northwest down to Cedar Key in the rural Big Bend region. It's an area often overlooked by the more than one hundred million visitors that stream through the Sunshine State each year, but it is rich in history, natural beauty, and cultural charms. It also grows some mighty tasty oysters.
Strickland hopes that last resource can form the basis for a new sustainable tourism industry in the state's more rural environs—one that preserves Florida's working waterfronts while also helping restore an ecosystem still reeling from natural and manmade disasters.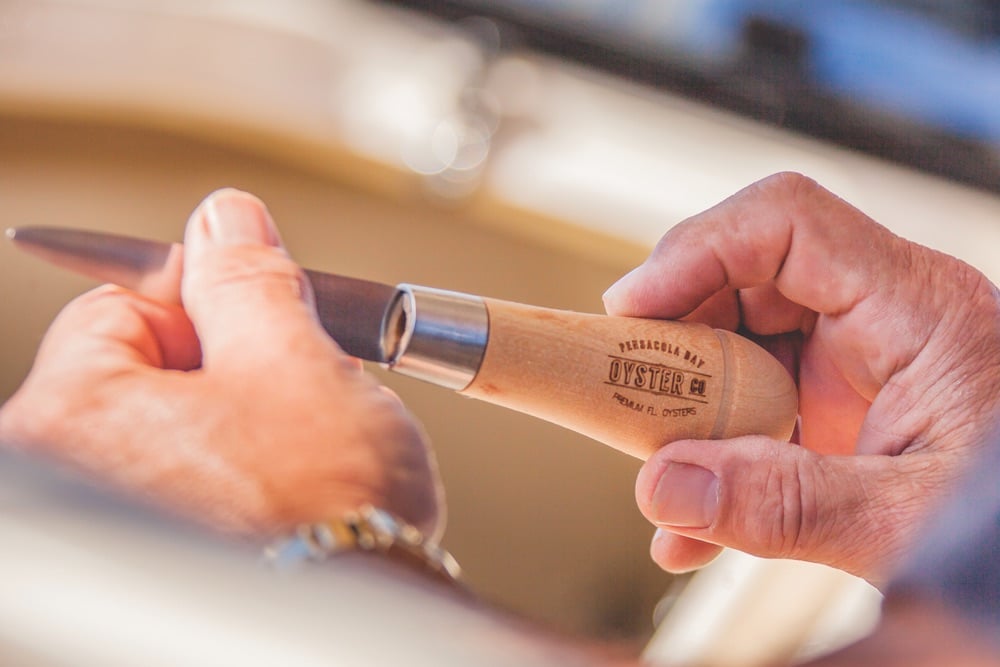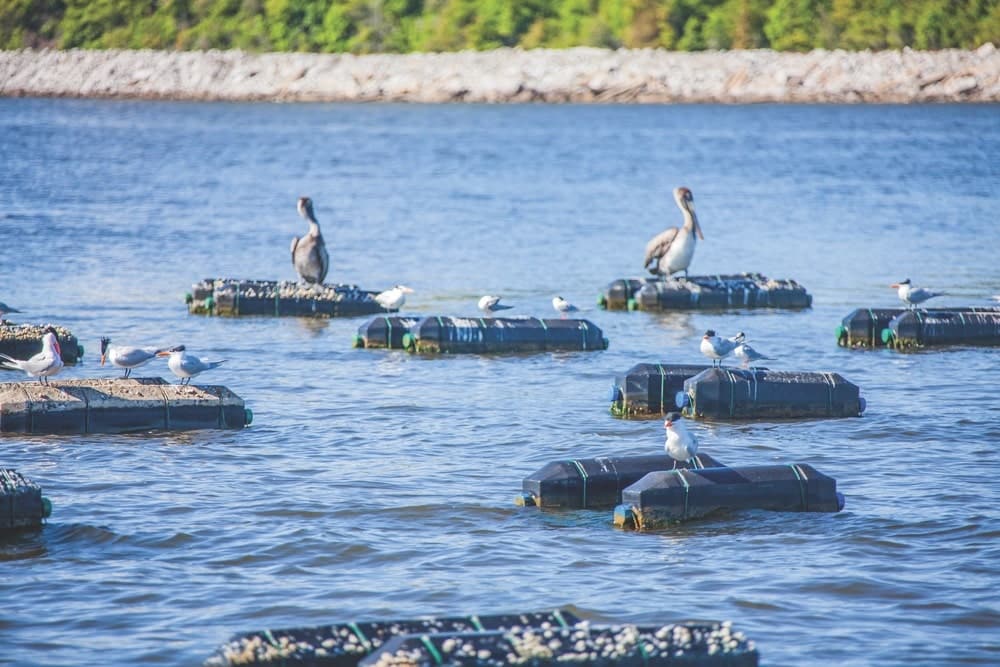 An Oyster Revival
"We want to be the Napa of oysters," Strickland says.
The metaphor is apt. Oysters, like grapes, take on the flavor of their environment. While wine aficionados like to rhapsodize about terroir—a French term for the way geology, climate, and husbandry impact the flavor profile of a given wine—oyster nerds love to talk about merroir, the marine equivalent.
Until recently, however, oyster aficionados weren't talking about Gulf oysters at all.
"Southern oysters have gotten a bad rap," Strickland explains. "Even today, if you talk to most chefs north of Boston about Gulf oysters being anything other than terrible, they'll laugh at you."
Bryan Rackley isn't one of those chefs. Rackley opened his first restaurant, Kimball House, in Atlanta in 2013 and, in doing so, helped kick off the oyster revival that is now sweeping the South. He also helped found the leading advocacy organization for the region's oyster farming industry, Oyster South.
Rackley's second restaurant, called Watchman's, opened this summer in Atlanta and has been greeted by gushing reviews and packed wait-lists. If any chef could be the poster child for oysters with a Southern drawl, it's Rackley. Still, five years ago, even he was cynical about the idea. "When we opened, we had no intention of serving anything from the Gulf," Rackley admits, "because the perception was that wild Gulf oysters were all you could get, and those oysters weren't necessarily what people wanted at a metropolitan-style, New York-influenced raw bar."
In other words, they were ugly, and the quality wasn't consistent.
At the same time, down on the Gulf, a change was brewing—fueled largely by the introduction of new aquaculture techniques developed in the wake of the Deepwater Horizon Oil Spill. This movement started in Alabama at Auburn University and quickly spread to other states in the region.
In the years since, small-scale oyster farms have sprouted up across the Gulf Coast, churning out premium oysters that have astonished critics and inspired an almost religious fervor among Southern foodies. In Florida alone, nearly a hundred farmers have secured leases from the state's division of aquaculture. But you don't have to parse government spreadsheets to bear witness to this trend; you just have to scan the menu at Kimball House, Watchman's, or any other of the dozens of high-end raw bars in the region.
"Two years ago, maybe 5 percent of the oysters we sold were grown in the South," Rackley says. "Today, that number is closer to 40 percent."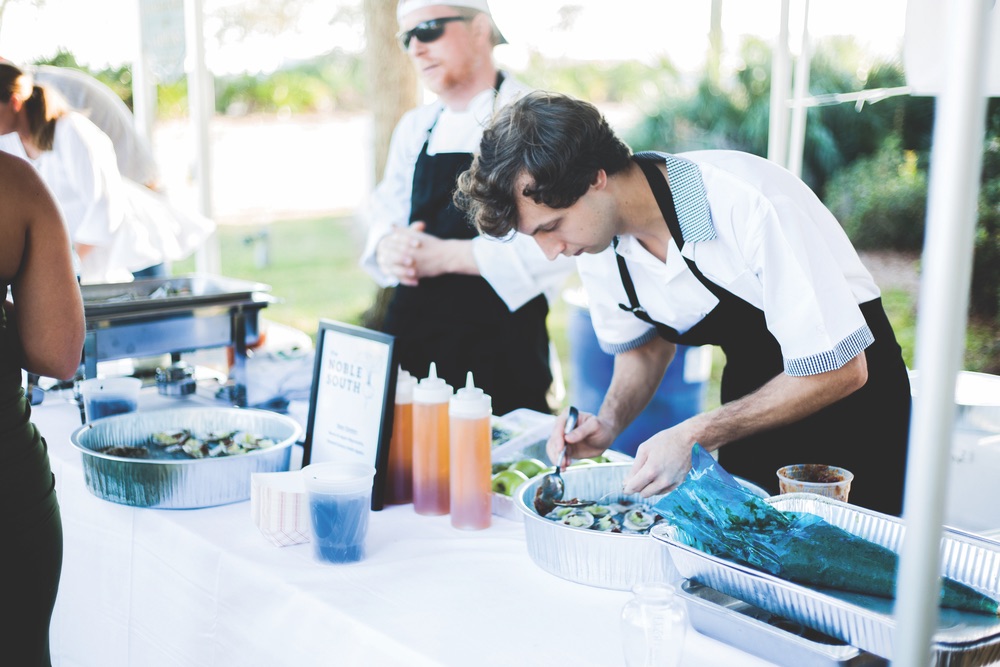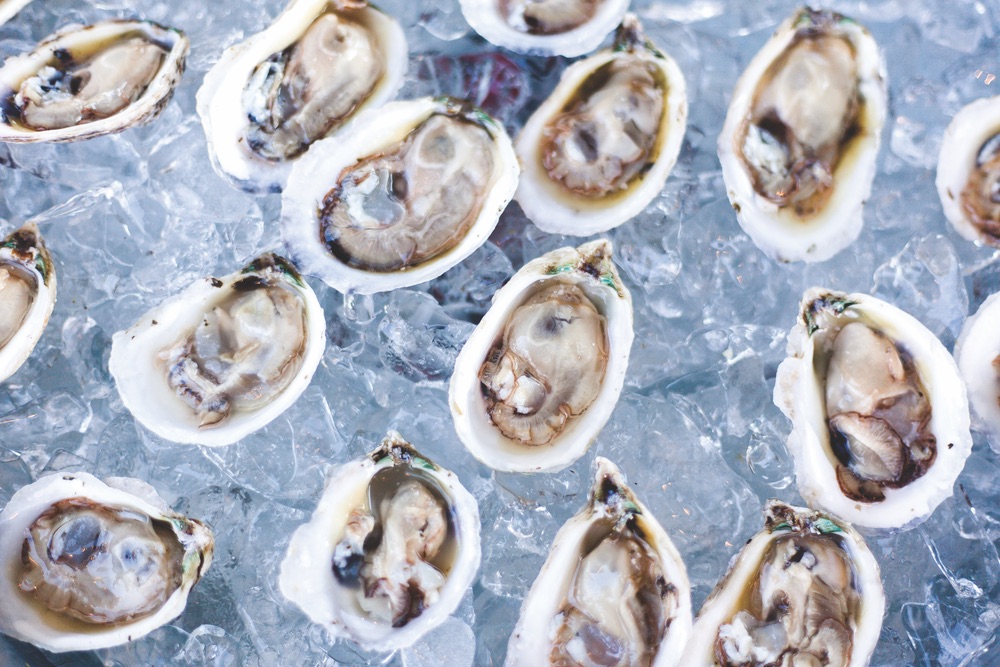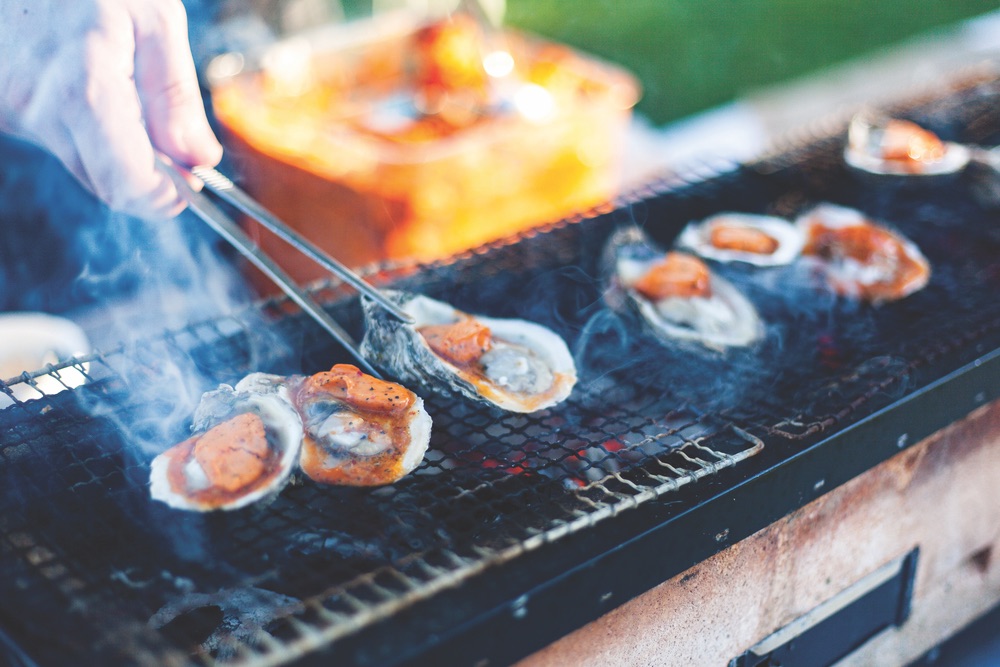 Oyster Town, U.S.A.
Probably few folks are more representative of this sea change than T.J. Ward. To understand his story, you have to understand something about his hometown of Apalachicola.
"Apalach," as locals call the place, is renowned for its oysters. At one time, this tiny fishing village supplied 90 percent of all oysters consumed in Florida and 10 percent of those consumed in the US. Apalachicola Bay and the river system that feeds it create one of the most productive and biologically diverse ecosystems in the country, and generations of oystermen have hauled a living from its sandy bottom.
Ward's grandfather, Buddy, built a seafood empire on that sand. But it shifted, as sandy things are prone to do—and then the bottom fell out entirely.
A decades-long water war with Georgia, prolonged drought, and overharvesting have decimated Apalachicola's wild oyster fishery. Ward's father, Tommy, was forced to lay off workers and scale back operations. More than that, he's had to wrestle with the emotional toll of watching his way of life and his family's legacy teeter on the brink of ruin.
T.J. Ward abandoned his plans to study history to help shore up the business. Now, he has started an oyster farm called Indian Lagoon Fish & Oyster Co. in the hope of charting a new course. "I never thought I'd be an oyster farmer because the wild fishery was always so productive," he admits. He's hopeful farming can help replace lost livelihoods, restore the environment, and preserve his family's way of life.
Bay to Belly
Tourism is a big piece of this puzzle.
While Apalachicola's wild oyster fishery has suffered, the town's tourism industry has grown. The Wards now operate a retail market on the waterfront in the town's center. The revenue from that operation has helped replace the losses from their oyster house. Ward said he sees opportunity in oyster tourism, pointing to the success of similar initiatives in states like Virginia and Maine. Virginia, which has a substantial oyster farming sector, created the Virginia Oyster Trail in 2015, bringing together farmers, tour operators, hoteliers, and others to promote agritourism in the state's coastal regions. The results have been successful—so much so that the Virginia Tourism Corporation has made the oyster trail a key focus of its tourism marketing efforts in 2018.
"It's like going to a vineyard and sampling the wine that's grown there," says Ward. "Virginia has seen success with that model, and, no disrespect intended, our oysters are a lot better."
Rackley, the chef, agrees. "For a farmer, I don't think you can put a price tag on the value of showing people what you're doing in that way," he says. "Meeting consumers and giving them this visual connection shrinks the distance between the farm and the restaurant table. Not to mention the fact that many of these towns and farms are beautiful."
For Ward, like many of his peers, the marketing and logistical challenges of navigating a different industry are intimidating. This is the gap Strickland hopes to fill with the Florida Oyster Trail.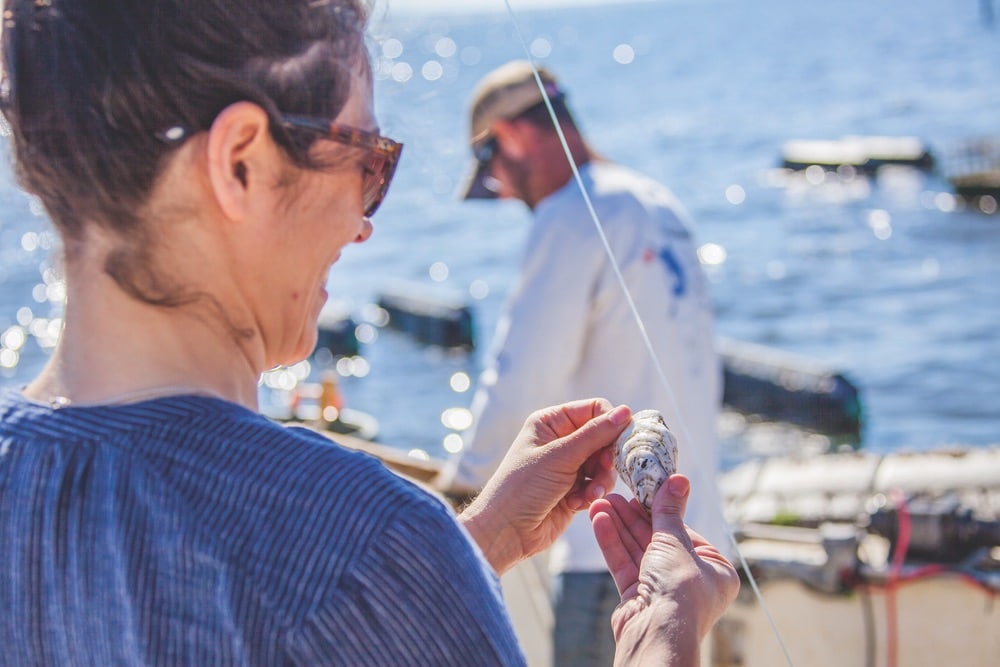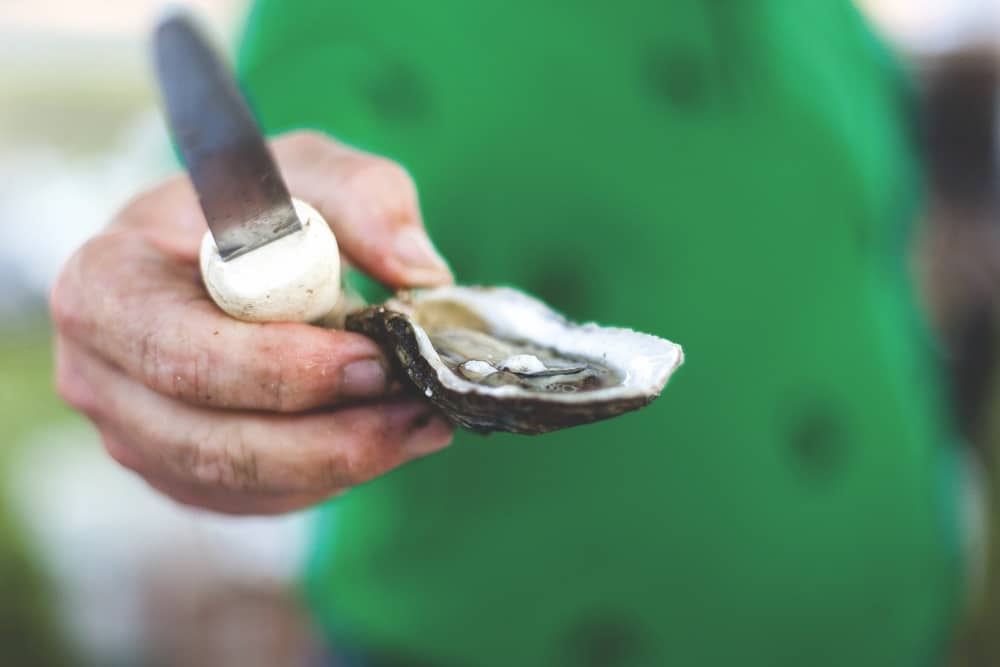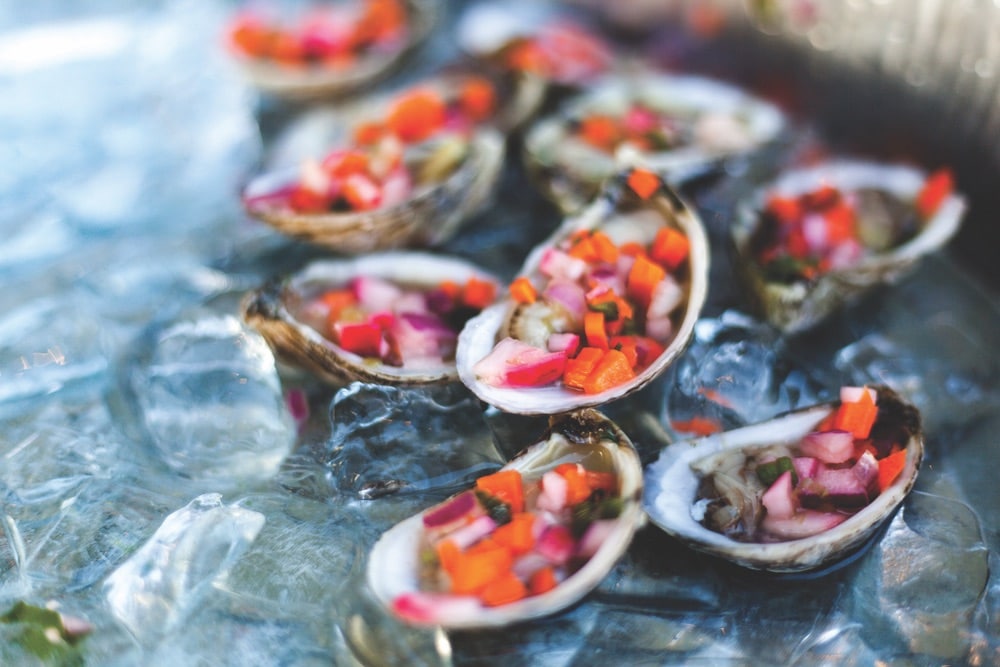 "We're trying to do the heavy lifting so our farmers can focus on simply raising really great oysters," he explains. "That means building bridges with tour operators and innkeepers to offer the kind of authentic, immersive travel experiences people crave."
What kinds of experiences can people expect on the trail?
"We want to provide options that appeal to a wide variety of people," Strickland says, "whether that's a rustic farm tour followed by an oyster roast right on the beach or, on the higher end, a chef's table experience where we walk people through the art of tasting an oyster and pairing it with different wines. Whatever the experience, we hope people walk away from it with more than a full stomach."
Strickland says the last point is crucial. "Oysters embody the characteristics of their environment. That makes them interesting from a gastronomic perspective—it also makes them a phenomenal vehicle for building connections between oyster consumers, the folks who grow them, and the environment that sustains this whole supply chain. If we can get folks to understand that, we have a shot at not only giving people a great time but also doing some good."
---
Want to Hit the Trail?
If you're interested in experiencing Florida's oyster culture, mark your calendar for these events!
What: Barleybrine
When: January 24–26, 2019
Where: Downtown Pensacola
Tickets: Barleybrine.com
Barleybrine will showcase premium oysters from across the Gulf Coast paired with stout beers from some of the South's best craft brewers. Programming will include an oyster-themed pub crawl, beer dinners, VIP experiences, and more.
What: Peat & Pearls
When: October 4–7, 2018
Where: Downtown Pensacola
Tickets: PeatAndPearls.com
Peat & Pearls Florida celebrates premium oysters from across the Gulf Coast prepared by some of the South's hottest chefs and paired with whiskey from the Glenfiddich portfolio. Guests will enjoy a variety of tastings, seminars, and special events including the "Women & Whiskey" salon hosted by VIE.
— V —
---
To learn more, visit FloridaOysterTrail.com.
ARTICLE CATEGORIES