Journey to Tutka Bay Lodge
Interview by Emme Martin | Photography courtesy of Within the Wild
Hidden amid the awe-inspiring landscapes of Kachemak Bay, Alaska, lies the exquisite Tutka Bay Lodge—a hidden gem carefully nurtured by the adventurous spirits of Kirsten and Carl Dixon. At its heart, Tutka Bay is a love story beginning in 1980 when Kirsten and Carl met while working at the Alaska Native Medical Center. They married in 1981 and embarked on a remarkable journey to create their haven in the remote Alaskan wilderness. In 1992, they opened a sport-fishing lodge along the Yentna River, gradually adding cabins and bringing their visionary dream to life.
Today, Tutka Bay Lodge is a testament to Kirsten and Carl's dedication to providing guests with a truly authentic Alaskan experience. Kirsten, an acclaimed chef with culinary expertise honed through extensive travels and training, infuses her love for cooking into every detail of the guest experience. From bespoke creations inspired by the surrounding landscapes and local ingredients to the acclaimed cookbooks that capture the essence of Alaskan cuisine, Kirsten's culinary prowess is at the heart of Tutka Bay Lodge.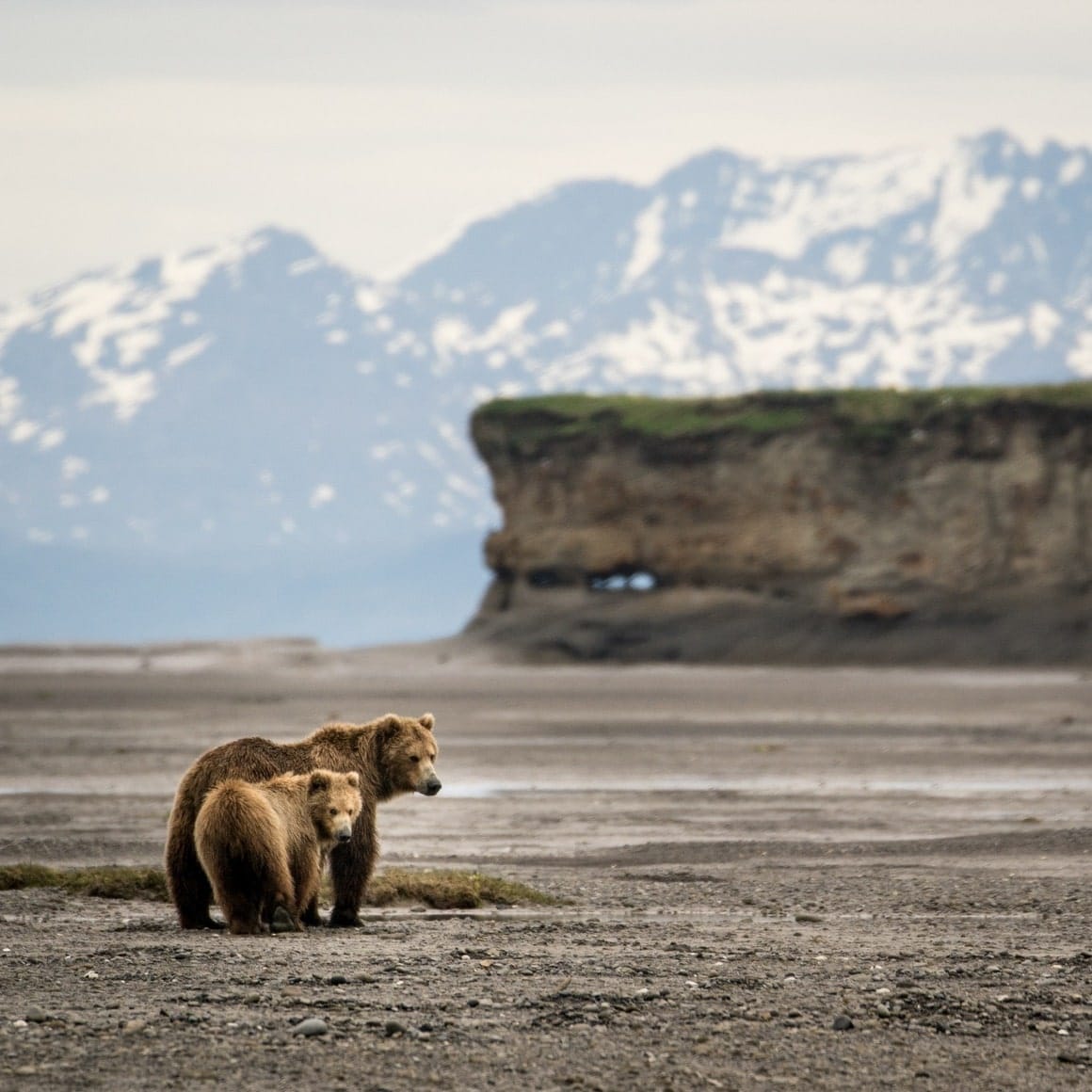 Tutka Bay Lodge takes pride in its dedication to sustainability. Kirsten and Carl place their respect for the environment at the core of the lodge's operations. From construction to daily practices, they prioritize sustainable initiatives, minimizing their environmental footprint and promoting responsible practices. This commitment extends to the guest experience, where visitors can immerse themselves in awe-inspiring adventures that showcase Alaska's natural wonders while fostering a profound respect for the environment.
VIE enjoyed chatting with Kirsten and Carl as they shared their dedication to providing authentic experiences at Tutka Bay Lodge, highlighting their unwavering commitment to sustainability, local culture, and the culinary delights that make every guest's stay unforgettable.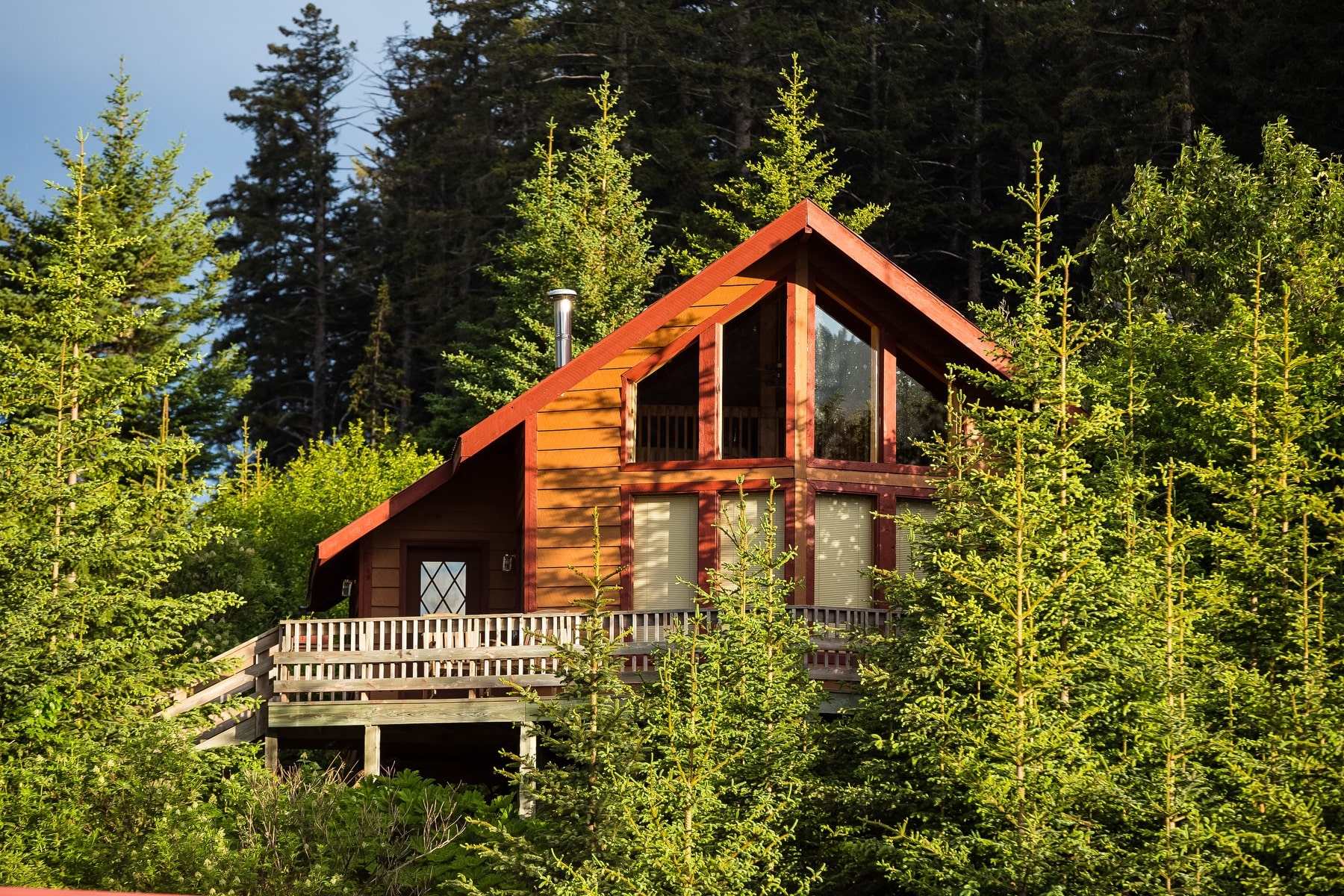 VIE: How does Tutka Bay Lodge differentiate itself from other lodges in Alaska and worldwide?
Kirsten and Carl: At Tutka Bay Lodge, we provide unique, immersive experiences that connect guests with the natural environment and local culture. We provide an intimate, family-like atmosphere and exceptional customer service. We only offer six guest cabins as part of our sustainability commitment. We offer a variety of activities, such as fishing, kayaking, bird-watching, hiking, and cultural tours, as well as an award-winning culinary team. We are proud to be committed to sustainability and responsible, regenerative tourism. We are a small, family-owned lodge passionate about sharing our love for Alaska with our guests. We aim to provide meaningful experiences that will create lasting memories for all who visit us. We offer an authentic experience.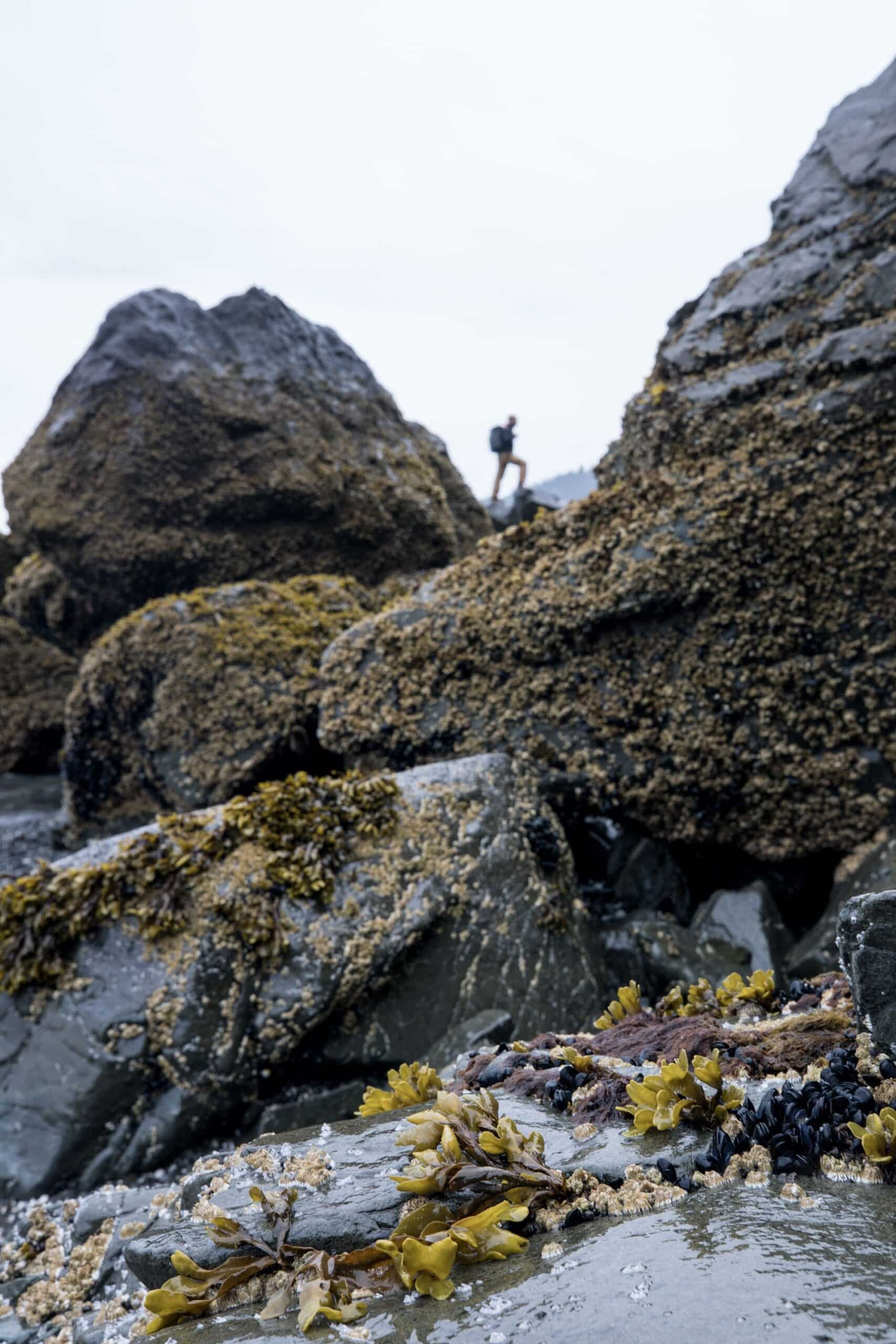 VIE: That sounds truly special. How do you incorporate local culture and history into the guest experience at Tutka Bay Lodge?
Kirsten and Carl: We explore our hyper-local history regarding the three archeological sites on our property. One includes a 1,000-year-old native hearth where people prepared meals in prehistoric times. Locally, we visit the Alutiiq native village of Seldovia and explore the Russian history of our area. We have a "Stay Curious" lounge that offers many books, artifacts, and other museum-quality depictions of life in the past.
VIE: So fascinating! Now, let's talk about the culinary experience at Tutka Bay Lodge. Can you tell us more about the daily culinary sessions and what guests can expect to learn and experience?
Kirsten and Carl: Guests are welcome to learn about specific techniques and recipes from the lodge with our chefs. For example, our Chef de Cuisine, Nick Wells, will teach guests to fillet a salmon and grill it on live fire. We have four trained chefs in our kitchen, as well as Kirsten Dixon and Mandy Dixon (mother and daughter owners), being trained chefs.
We aim to provide meaningful experiences that will create lasting memories for all who visit us. We offer an authentic experience.
VIE: Count us in. What activities and excursions do guests have access to during their stay at the lodge?
Kirsten and Carl: They can go sea kayaking around the Herring Islands to look for whales and sea otters, bear viewing along the Katmai Coast, deep-sea fishing for salmon or halibut, hike our thousands of acres of Park and wildlands, forage in our 25-acre old-growth forest, and explore our nearby volcanoes. We also visit the small village of Homer, Alaska, to explore art galleries and craft beer pubs.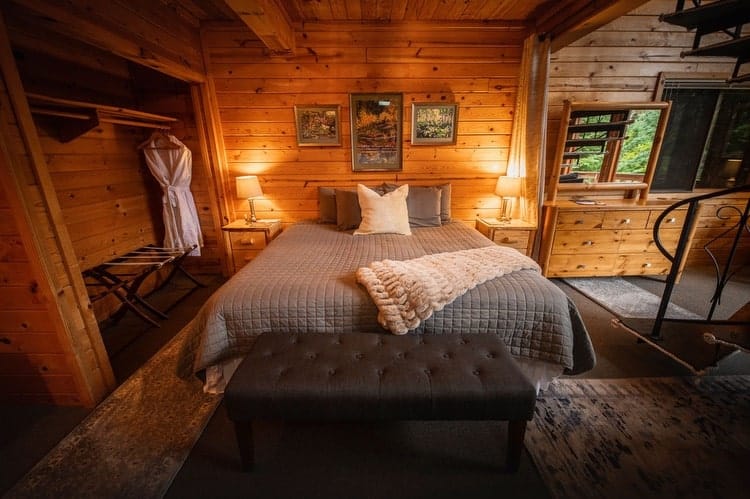 VIE: All of those sound incredible. If you could only recommend one activity or excursion for guests during their stay at Tutka Bay Lodge, what would it be and why?
Kirsten and Carl: Bear-viewing for sure. Walking with wild bears as they fish for salmon shouldn't be missed.
VIE: Can you describe the accommodations at the lodge and what types of amenities guests can expect to find in their rooms?
Kirsten and Carl: Guests stay in one of our small curated guest cabins surrounding the lodge, where we take meals and socialize. Guest cabins offer ensuite baths, king-sized beds, designer linens, and custom amenities such as complimentary local drinks and snacks. In addition, each guest cabin offers Wi-Fi and boardwalk access to our extensive main deck overlooking the ocean, where we offer two hot tubs, games, seating areas, appetizers in the evening, and a beach-side bonfire.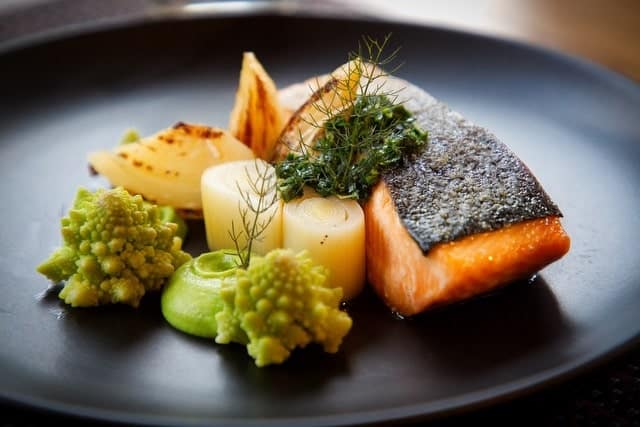 VIE: How does the lodge strive to minimize its impact on the surrounding environment and promote sustainable tourism practices?
Kirsten and Carl: We benchmark and measure our carbon footprint, food, and environmental waste. We recycle all we can, use local spring water, and bio-cycle our wastewater (meaning that it is returned to a potable water condition). We do not use any products that harm the environment, both forest and ocean. We do not use any single-use plastics. We carbon offset all of our guest and staff transportation use.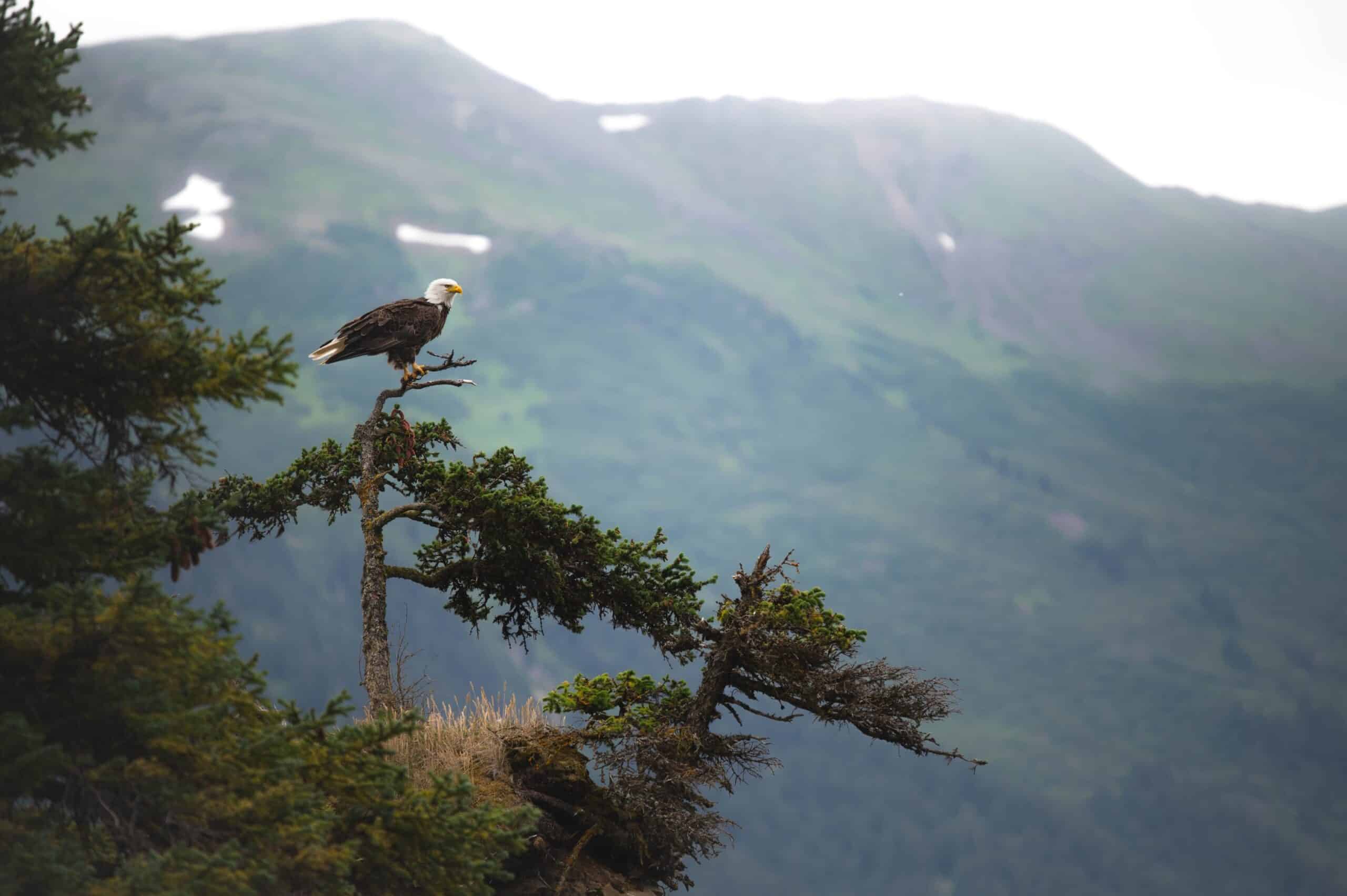 VIE: What is the most surprising or unexpected aspect of operating a remote lodge like Tutka Bay, and how have you adapted to this challenge?
The silence from urban life is a change for many people who visit us—to hear nature sounds only is a gift.
Kirsten and Carl: We have been living remotely for over forty years. The most remarkable thing about living along the ocean is our two high-and-low tides daily. During the low tides, we see many sea creatures normally hidden by the water. It's a fascinating, ever-changing landscape. Also, the skies are incredible. We have dark skies in the winter where we can see billions of stars. And we have bioluminescence in the ocean at certain times of the year. At Tutka Bay Lodge, we have resident eagles that swoop and cry overhead, a pair of Great Blue Herons that live with us, and we see many other wild birds and animals, including a whole migration of hummingbirds. The silence from urban life is a change for many people who visit us—to hear nature sounds only is a gift. In our early years, Carl and I didn't have Internet access. We had few airplane deliveries and had to rely on them, so we had to live a much more "homesteader" lifestyle in those days. Now, we still have gardens, buy hyper-local foods from farmers' markets and farmer friends, and only serve Alaska seafood. So, much of the remnants of those early years remain with us.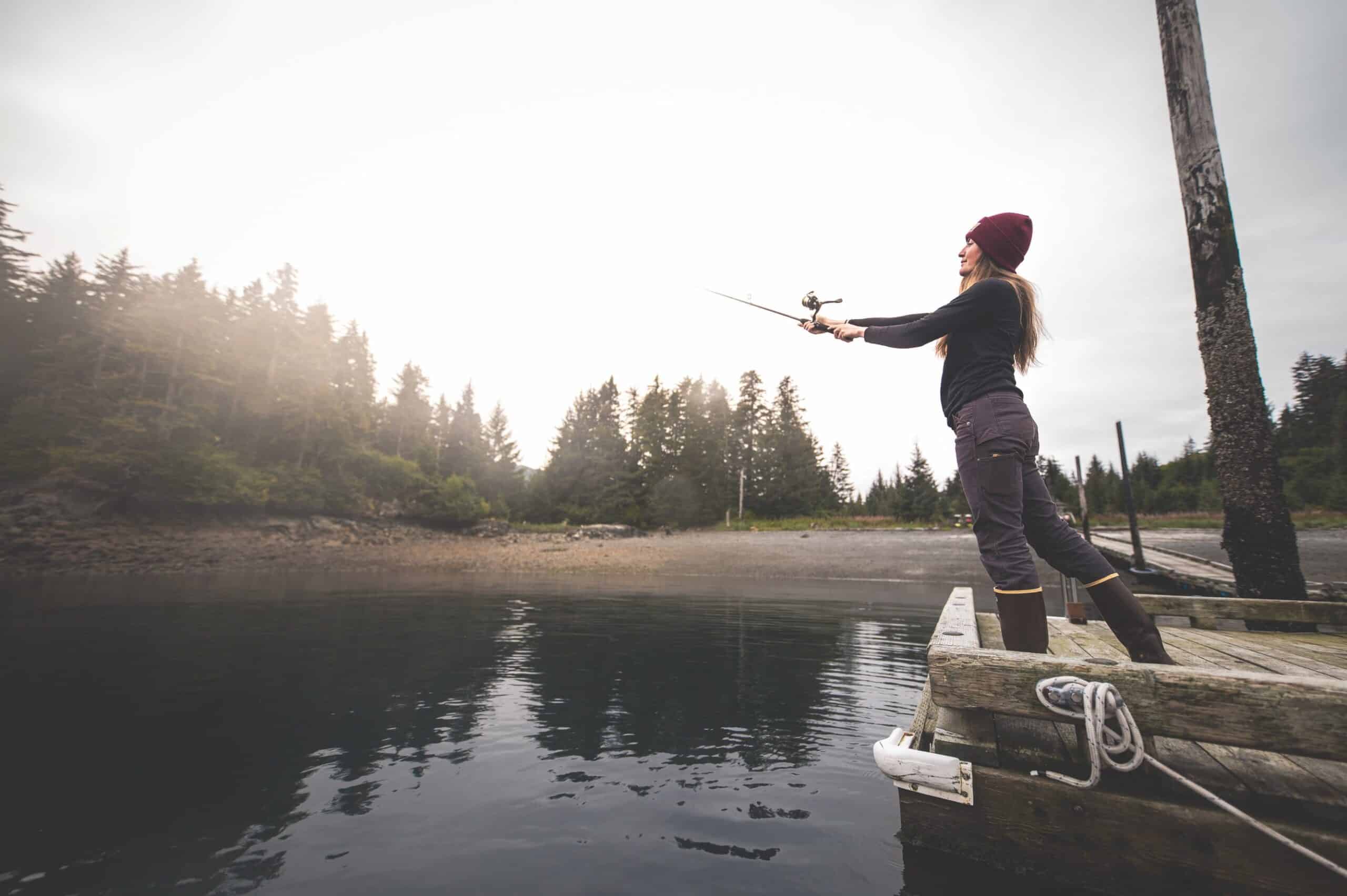 VIE: Tell us your plans and goals for Tutka Bay Lodge and Within the Wild Adventure Company.
Kirsten and Carl: We are refining our lodge—remodeling guest cabins and building a new chef kitchen. We are increasing work with our non-profit, Be the Wild, which is committed to preserving and protecting wild places. We are exploring the rugged Outer Coast of the Gulf of Alaska, exploring new places to take our guests on adventures. We have redesigned our wellness program to be more nature-based, including forest and sound bathing, outdoor meditation, and other programs that bring people together in the natural world.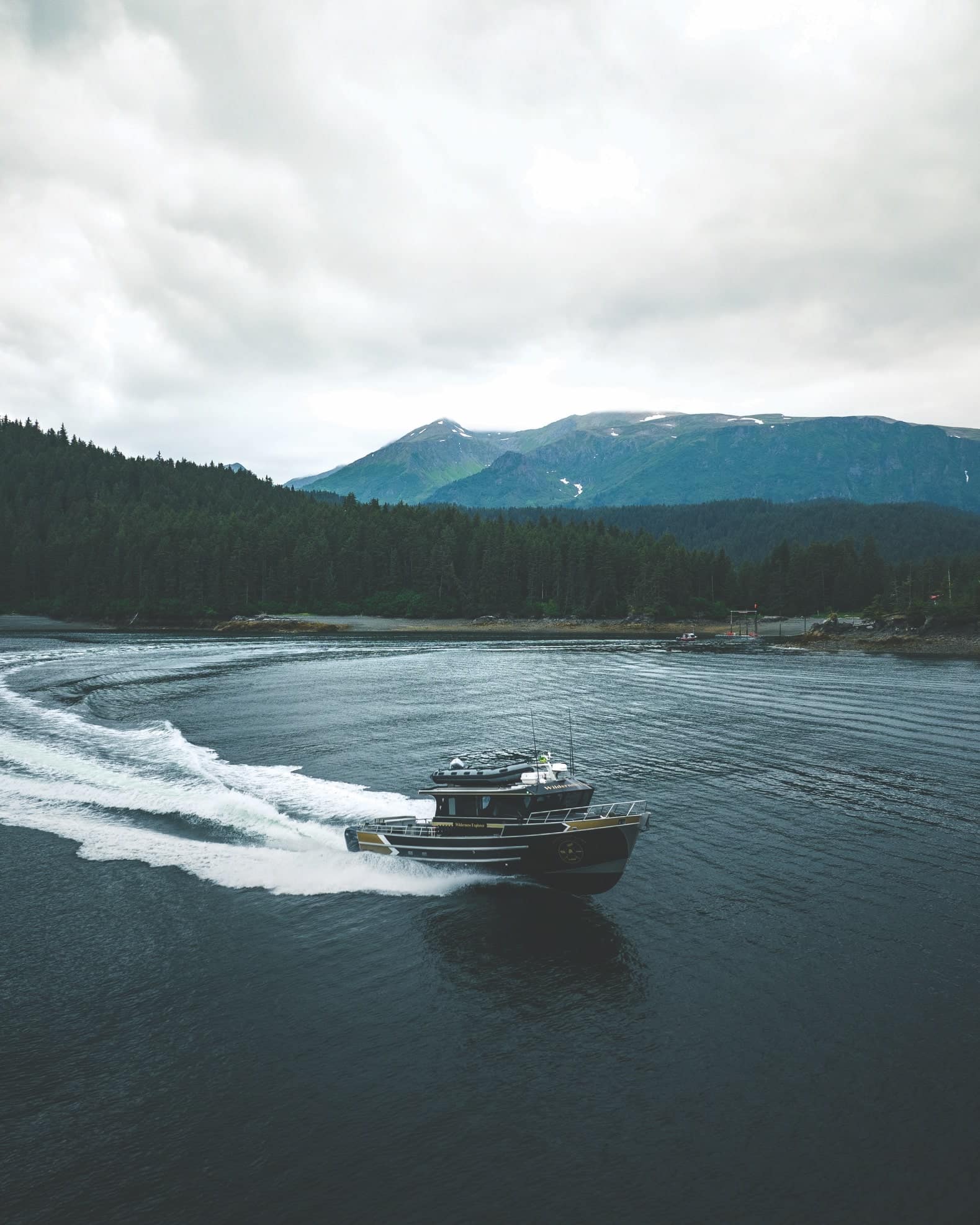 Readers can also check out our newest cookbook, Living Within the Wild. It has many stories of our lives in Alaska.
— V —
---
To book your stay or learn more, visit WithinTheWild.com.
ARTICLE CATEGORIES