By Melanie A. Cissone
Our eyes are not only viewers, but also projectors that are running a second story over the picture we see in front of us all the time. — Jim Carrey
"Use a picture. It's worth a thousand words," said William Randolph Hearst's friend and newspaper editor Arthur Brisbane. And so it is. Through his or her lens, a photographer sees something about a subject that no one else in the world sees. To capture that moment visually and tell an impactful, wordless story is what makes photography art.
"Everyone takes pictures," says owner of A Gallery for Fine Photography in New Orleans, author and collector Joshua Mann Pailet, "but there's only a handful of photographers." Pailet, who met famous landscape photographer Ansel Adams, says, "He shaped me, and I began collecting fine photography in the early '70s."
Anna Walker Skillman, owner of Jackson Fine Art in Atlanta, says, "You find out a lot about yourself," referring to the personal journey you make when discovering more about the photos that resonate personally.
Both Pailet and Skillman suggest doing some homework and note the importance of seeing an original photograph in person. Skillman says, "Make note of those images that stop you in your tracks."
Jackson Fine Art and A Gallery for Fine Photography are members of the Association of International Photography Art Dealers (AIPAD), which has its annual mid-April show in New York. AIPAD also has an excellent free publication called On Collecting Photography. As your interest, knowledge, and aesthetic perception grow, Skillman suggests going, if possible, to the AIPAD show or to Paris Photo, an international photographic art fair. Pailet advises visiting such excellent photography programs as those at the High Museum of Art in Atlanta, Georgia, and the Polk Museum of Art in Lakeland, Florida. Both dealers recommend working with someone trustworthy to ensure authenticity, quality, and collectibility.
Getting to know the work and the motivation of fine photographers close to home is an unparalleled way to begin an education. The following summary comprises information on five photographers, all of whom live in Northwest Florida or have a connection to the area in some way. Welcome to their stories.
---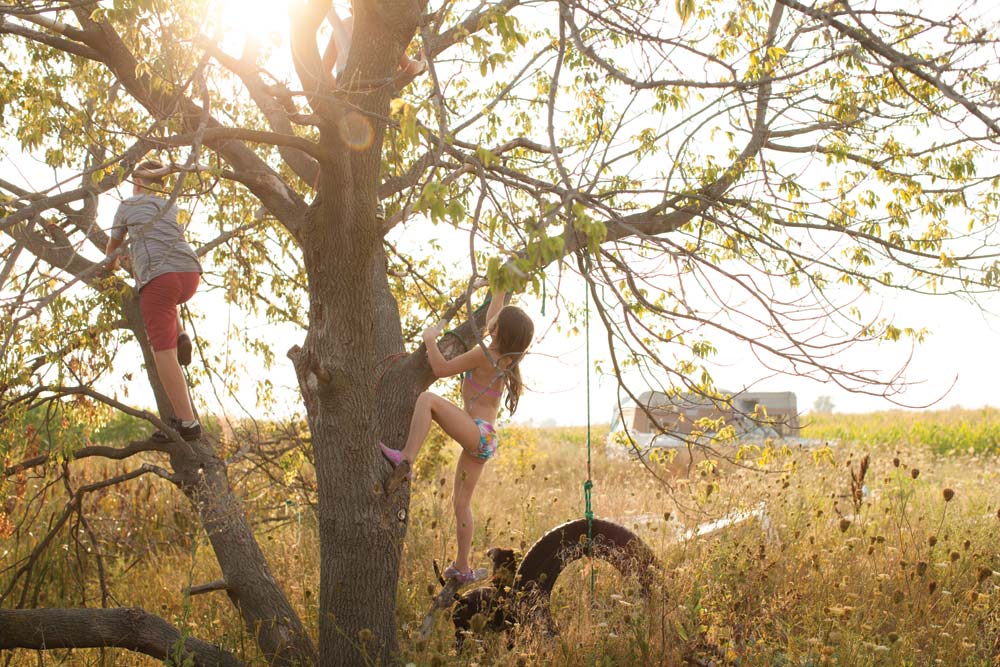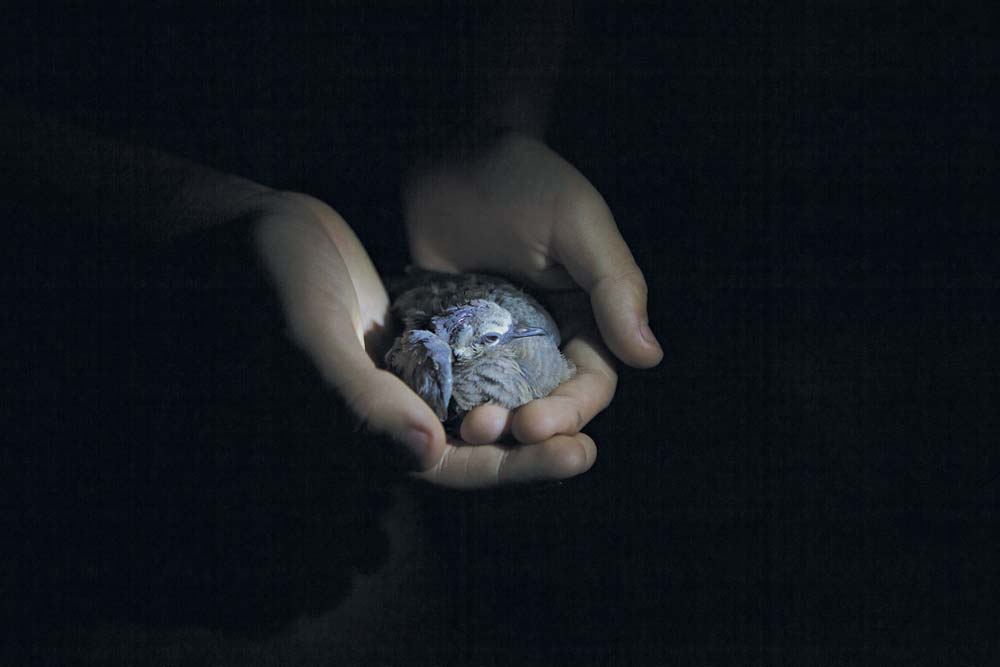 Raphye Alexius and the Photography Lifestyle
At six years old, Michigan native Raphye Alexius (pronounced Rafee) couldn't possibly have known how meaningful her grandfather's gift would be. It was a little plastic 110 camera. "He was really the first person to introduce me to photography," Alexius says. "I remember my first photo, and I remember him. He captioned every single picture in the family albums, usually with something corny."
Albeit via a circuitous route, all roads kept leading to photography for Alexius. Living a mile from a power plant when 9/11 devastated the country, the then twenty-year-old woman sold all her belongings, packed a basket of clothes, bought a Greyhound bus ticket, and left for Los Angeles. She says, "Based on the rumor that terrorists would fly planes into power plants, a fear of dying motivated me to leave." Alexius waited tables and played keyboard in a band while completing a BA in English at Cal State LA. For her senior English project, she took photos and wrote a single sentence for each one. "It was a different kind of project with subtext," she explains.
Alexius met Sean Murphy when he took photos of the band she played in. She says, "I never put it together that someone got paid to take those photos." Murphy was smitten, and Alexius thought, "This guy's way out of my league." That was eight years ago, and now the couple is engaged and lives with Murphy's three sons in what they refer to as "the Compound" in Deep Valley, Los Angeles. "He didn't keep me separated from the rest of his life," Alexius says. "He is so generous and taught me a lot about photography and shared his family and friends."
Today, Alexius's work is all self-assigned, which, she says, "generally translates into money." In addition, she owns and operates 98 West Productions, a photo shoot production company that manages location scouting, budgets, catering, expense reports, and more.
"Photography is more a lifestyle than a job," Alexius says. With that attitude, it's no surprise that she enumerates easily what it is that she loves about what she does, "One, I get to make friends and form new relationships; two, there's instant gratification in this creative process, and I don't always critique myself as a result; and three, every day I get to choose what to do." It's obviously working for her. Alexius was listed in ImageBrief Blog's "Eleven Photographers You Need to Know About: L.A. Edition." Find her work online at raphyephoto.com and 98westproductions.com.
---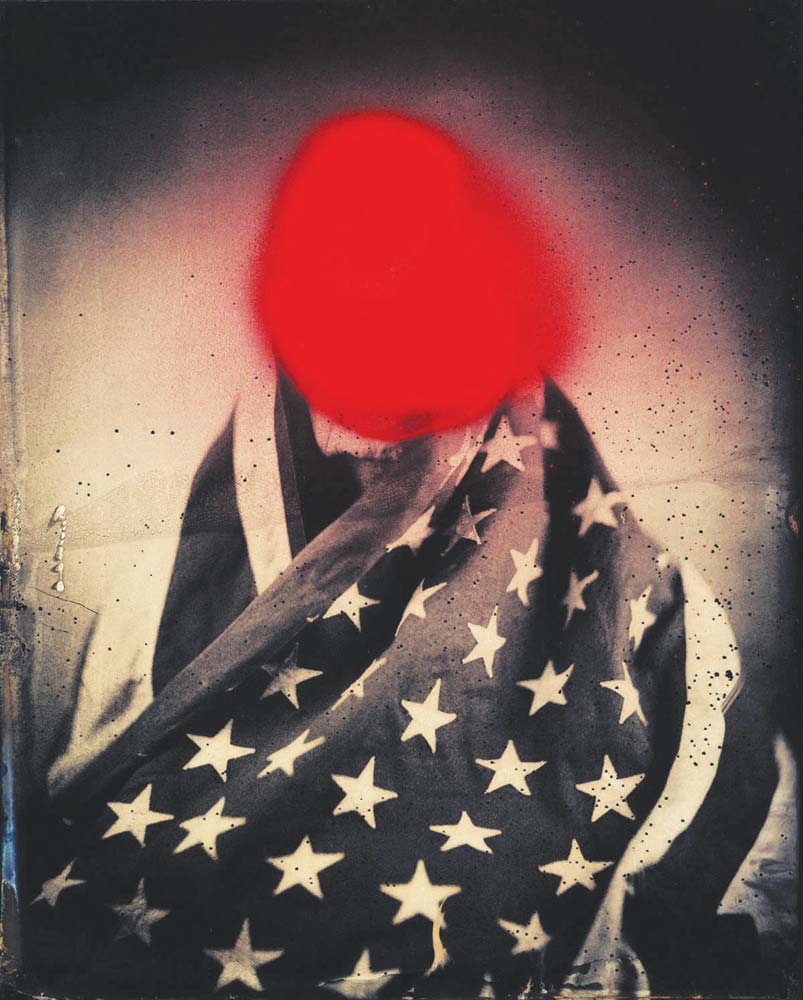 All Cylinders Firing: Lee Crum
Once he realized that being a photographer was a real job, Nashville-based Lee Crum says, "I was hungry for it. I knew what I was going to do." The Arkansas native was driving a van at night for a film-processing company while attending the University of Arkansas at Little Rock. He's been known to say, "My first four freshman years were my favorite." The purchase of a thirty-five-millimeter camera in 1975 and six months' worth of shooting landed him, rather serendipitously, a post as a photojournalist at the Arkansas Democrat. "Daily newspapers—remember them? That was my school," he recalls.
Completely self-taught with no mentor guiding him, Crum moved to New Orleans, where his photojournalism skills transferred beautifully into a career in advertising and editorial portraiture. "No one was shooting with lights then," he says. "I began to blend artificial light with portraiture on location. I loved it; it was very pure and simple."
During the era of big media and big advertising budgets in the 1980s, 1990s, and early 2000s, Crum was shuttling regularly between New York and Los Angeles and had the attention of top magazine photo editors and leading art directors at advertising agencies and publishing houses. "The West Village was glorious," he recalls. "New York City really looked like it does in Taxi Driver. All the photographers were in the Flatiron District. You could look out the window and see other photo studios in every direction."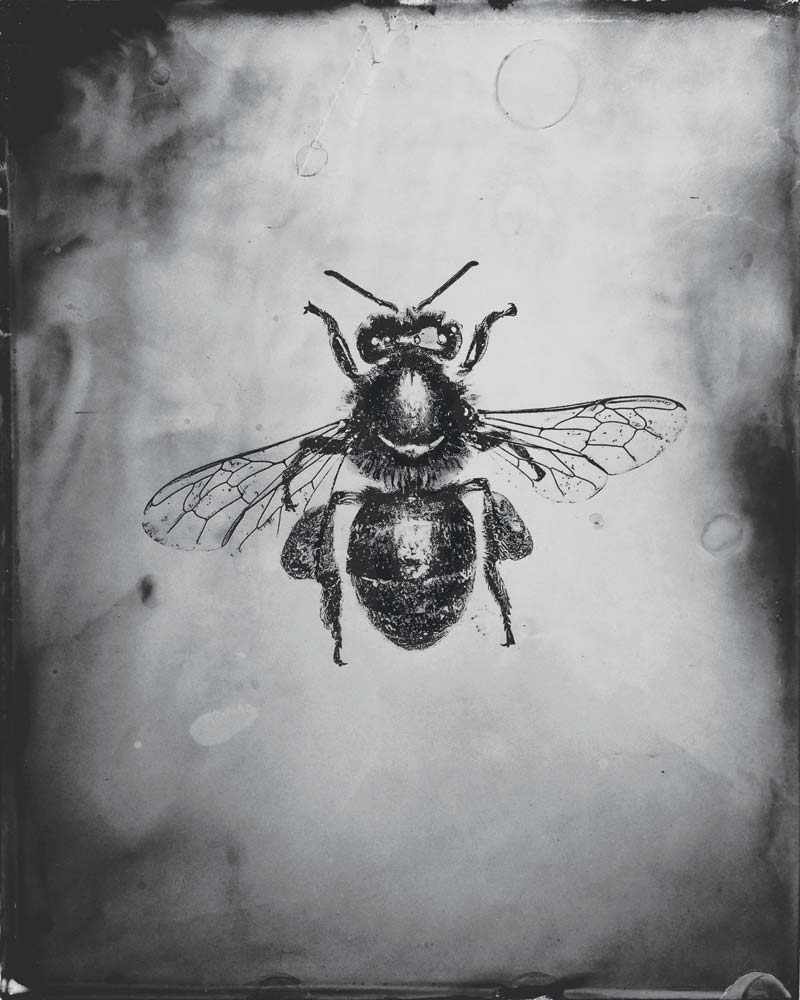 Crum's work has been published in the pages of Sports Illustrated, LIFE magazine, and Esquire, to name a few, and it has been featured in ad campaigns for many household brands, including Nike, Apple, and Starbucks.
Fine photography has consumed Crum's world for the last five years. "I'm constantly making new work, things that I like," the father of two says. A longtime collector of vintage frames, especially Victorian ones, Crum describes his latest work: "It's all about color and moving objects, something I haven't ever seen." For a photographer whose work has been dominated largely by moody black and whites, he delights in saying, "The switch is turned on. I'm very much into printing techniques and totally into color. I wake up excited. Color's where it's at." Crum's new outlook was influenced by Robert Rauschenberg's silkscreen transfer process, he says. "I love space, and I love to find out how to define that space with imagery that is 'wow' to me, in a way that vindicates my idea."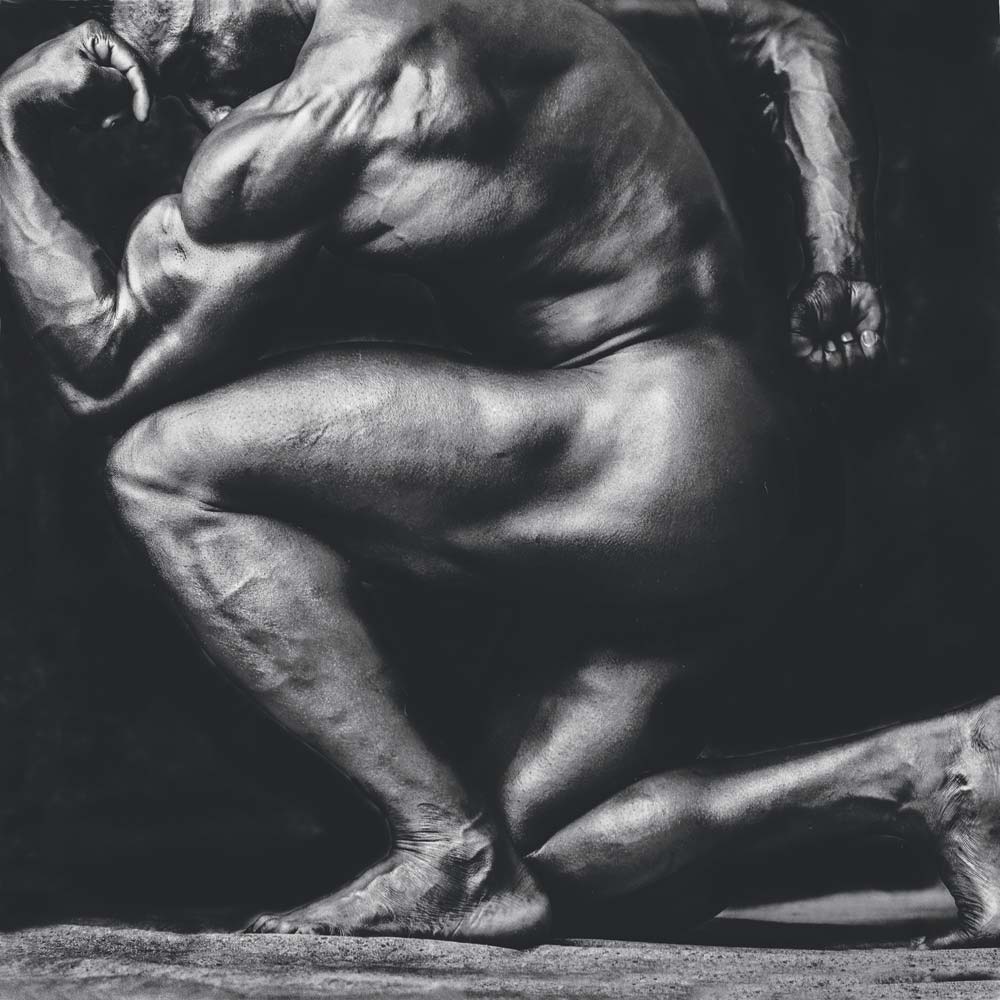 Crum is also an admirer of modern architecture and often works closely with interior designers on commissioned installations. "Art can completely change the mood of a room," he says.
With an extraordinary archive from which to draw, Crum cautions, "I'm making the art I want to make, and I feel like all cylinders are firing." Watch out, world.
Crum's work is in numerous private collections as well as the permanent collection at the New Orleans Museum of Art. You can view more at leecrum.com.
---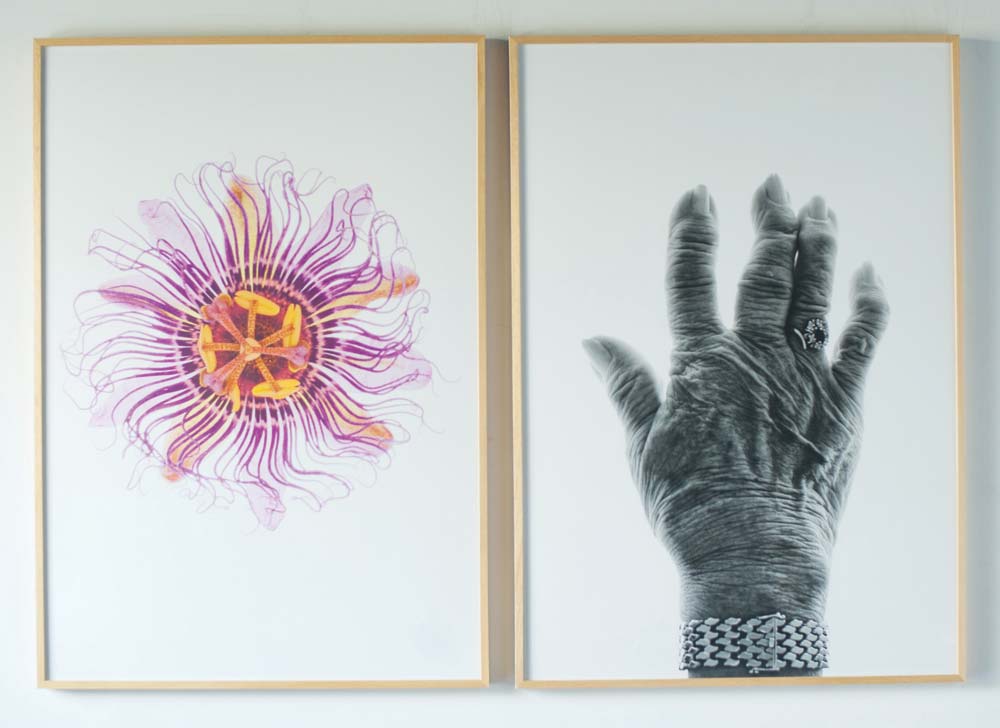 Stefan Daiberl: A Handyman of Another Sort
"Every hand has a story," artist Stefan Daiberl says. Stefan Daiberl, a German-born former economist, is here to capture those stories. His project emerged from a handshake shared with a hotel maintenance worker who, he says, "had paws for hands." His mitts spoke volumes, and Daiberl was compelled to represent the stories he saw in the janitor's hands. Hands and Lives was born, and a challenge was unearthed. An otherwise solitary man, Daiberl had to learn to interact with people, something that made him uncomfortable. He had to ask for a hand—literally.
Daiberl's black-and-white photo series of hundreds of people's hands has evolved from powerful stand-alone images to pairing these images with color close-ups of meaningfully chosen local flowers. And, he records his subjects speaking during their hand portraits. "There's some really great stuff people tell you when you take their picture," he says. The juxtaposition of bright textural blooms and black-and-white hand images is a profound union. Moreover, the words of the storytellers transport the viewer to something fully experiential.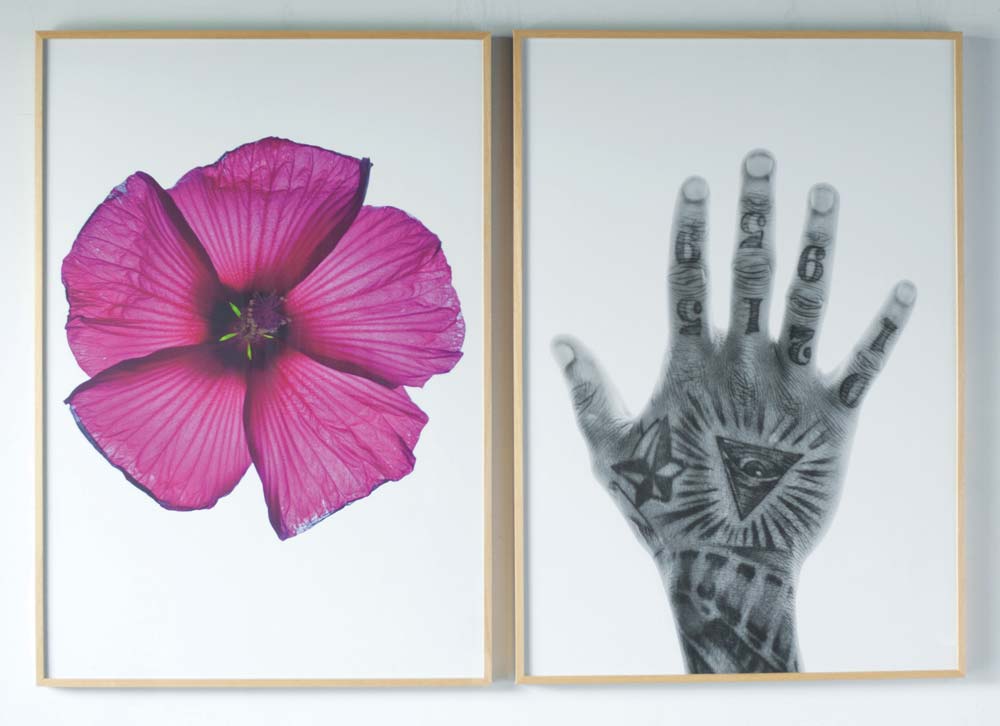 Daiberl recalls, "My friend Sara's plain gold wedding band intrigued me. She had melted her parents' wedding bands together. Her father had committed suicide." With Sara's photo display, from a motion-activated player above the photography, one can hear, "I don't know where the suffering comes from. All the men on his side of the family are alcoholics. Seventy-five percent of them kill themselves. If things aren't going well, they just check out. For my dad, all of that was so difficult for him. He suffered so much from drinking and trying to escape his own reality. When he took his own life, I mean, he shot himself in the heart. That just says to me that his heart hurt so badly that he couldn't be here."
An image of a water lily is paired with Sara's hand. Water lilies are in the lotus family, and lotuses are significant flowers in Buddhism. Daiberl, a student of Buddhist philosophies with a meditation practice, says, "Like the lotus, growing and blossoming above the murk, we too can rise above our sufferings in life. That's what Sara did." Despite a tragedy-laden aura surrounding her family, Daiberl's friend thrives as a wife, a mother, a yoga instructor, and a spiritual companion. No other flower than a water lily would do.
Daiberl, the father of preteens Sophie and Gabrielle, is adding new layers to Hands and Lives. He has been making casts of his subjects' hands, including his kids'. To validate its evolution, he hopes to exhibit the hand–flower pairs and a related hand-cast installation. "I love the human sculptural quality of the casts and want to display them. It's not so much about the beauty," he says.
Conceptually, Daiberl seeks a large warehouse location to show his work. He relates, "I see a long corridor of hand and flower pairs hanging and people walking along, pausing to hear the voice of the hand's owner and learning firsthand who these extraordinary people are. It's about a visualization of humanity." For now, viewers can see more of Daiberl's work at www.handsandlives.com and stefandaiberl.com.
---
Into the Woods: On the Run with Colleen Duffley
Colleen Duffley began her career in the mid-1980s shooting lifestyle, food, and home interior photos that have graced the covers and pages of Elle Decor, Traditional Home, Better Homes and Gardens, Coastal Living, Neiman Marcus catalogs, and many more.
"I shoot pretty," Duffley says. Lest anyone be fooled into thinking that shooting pretty means she's a lightweight, Duffley is a former competitive cyclist who participated in Olympic road cycling trials in 1992 and 1996. It became problematic, however, to transport expensive cycling equipment to train while on photo shoots. A pair of sneakers was easy to carry, so she trained by running instead. "Running is my Prozac!" she claims.
Early on, Duffley was running in the Presidio of San Francisco when she saw a homeless man covered in pigeons sitting on a bench. She knew she had to run back to her hotel, grab her camera, and get that shot. "Remember," Duffley chides, "there were no camera phones then."
Thereafter, the Pennsylvania native took a point-and-shoot camera wherever she ran or biked. The pigeon-covered man was the beginning of her On the Run photo series, an extraordinary inventory of people, animals, places, and things she encounters on the way. Today, Duffley uses a camera phone, and On the Run has become a personal journal of sorts. She memorializes private moments. "I've run trails here that other locals don't even know exist," the Northwest Florida resident says about footpaths and bike trails near Scenic Highway 30-A. Most mornings she's running by dawn and captures through her lens the best that Mother Nature offers: a heron taking flight, a translucent jellyfish awaiting a wave, or an empty path through the woods beckoning.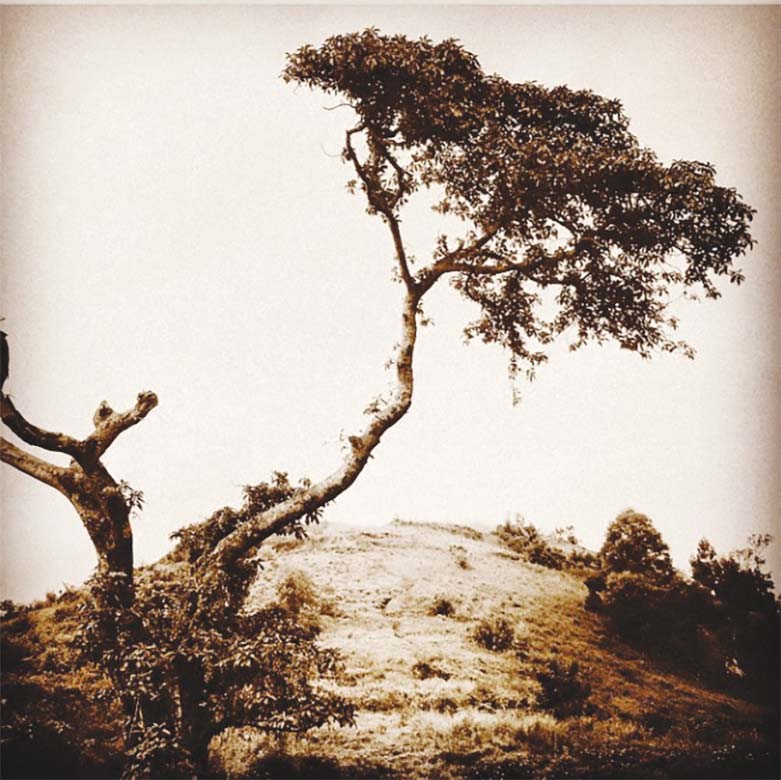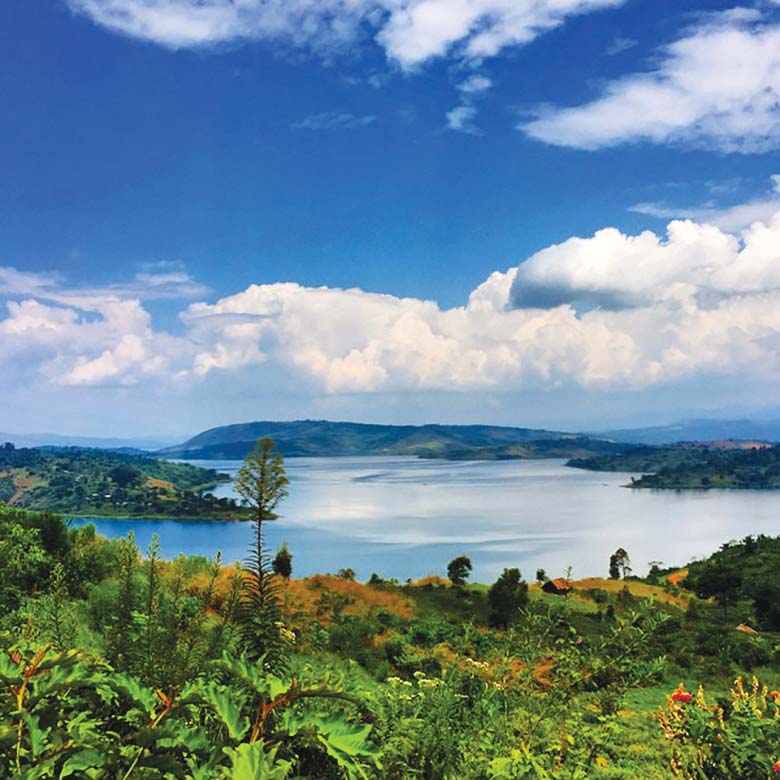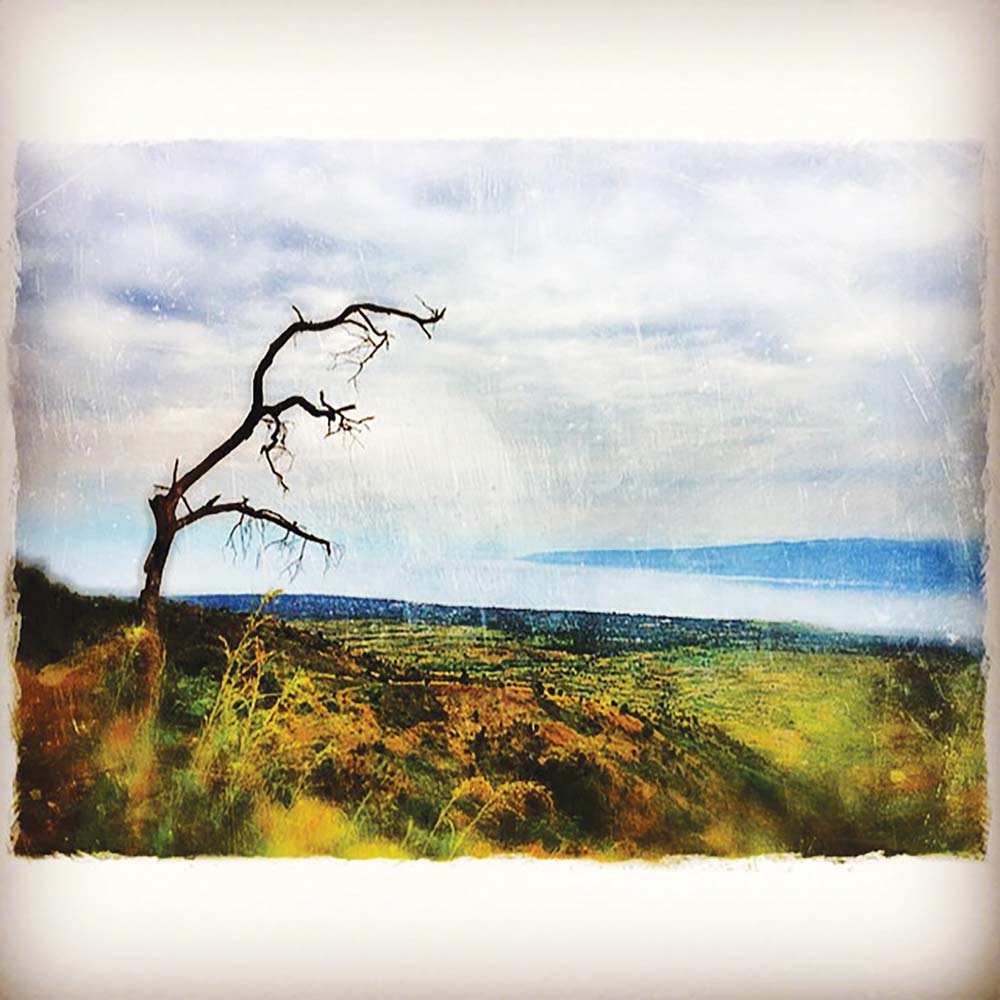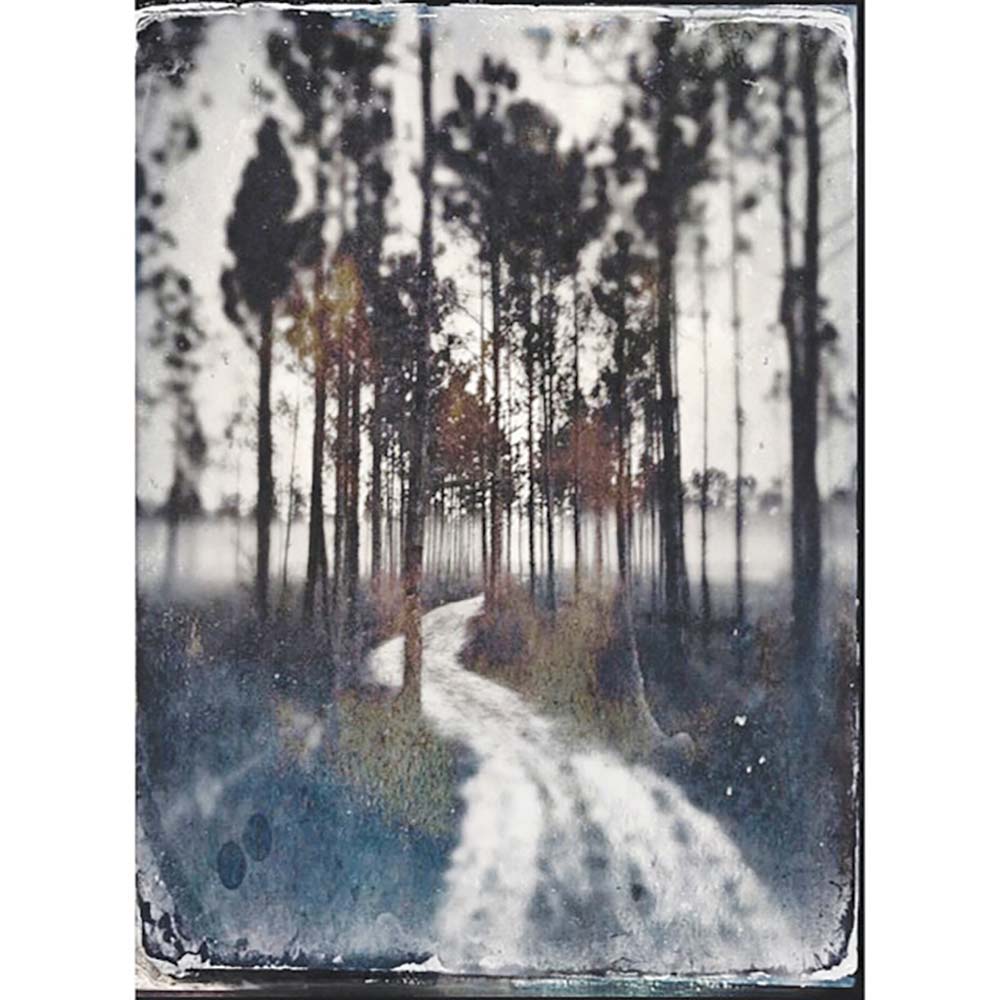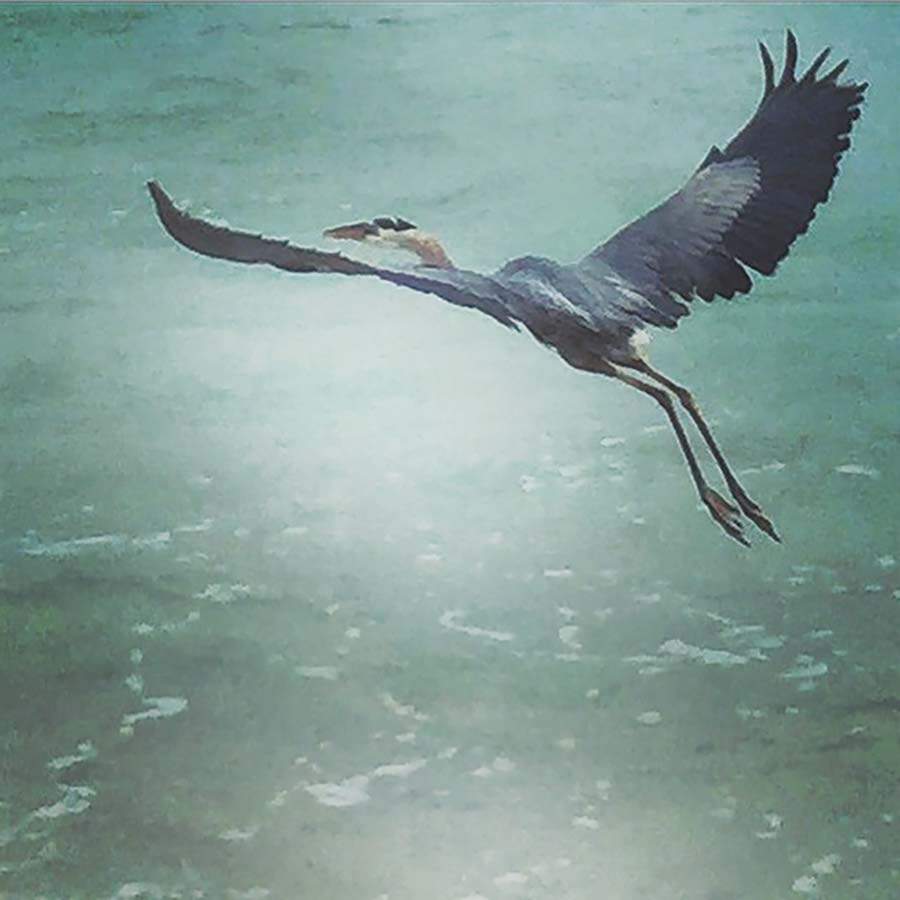 Recently, the WaterColor Inn commissioned several of her images, which now hang in guest rooms and tempt visitors with the beautiful flora and fauna that lay just beyond their doors.
In early June, Duffley went to the eastern Democratic Republic of the Congo (DRC), where she ran seven marathons in seven days, a journey made with On the Ground: Project Congo.
Women play a crucial role in the coffee-farming families of the DRC's Kivu region, where sexual violence at the hands of rebels is used to destabilize communities. Project Congo's initiative raises money for local medical centers lacking supplies, as well as awareness about victims' strife. Of her time spent there, Duffley says, "It was life changing, scary, and emotional. It's a dangerous, lawless place where rape is a weapon. Victims walk for four or five days seeking medical attention at limited facilities. Their return home is a catch-22; raped women are shunned by their communities and sometimes forced to marry their rapists." Duffley says she was honored to have participated in such a worthy campaign but is also thankful to be back running on Florida roads and paths and working toward the publication of a photo book of chairs, aptly called Sit.
See more of Duffley's work at ontherunimages.com, and learn about Project Congo at onthegroundglobal.org/project-congo.
---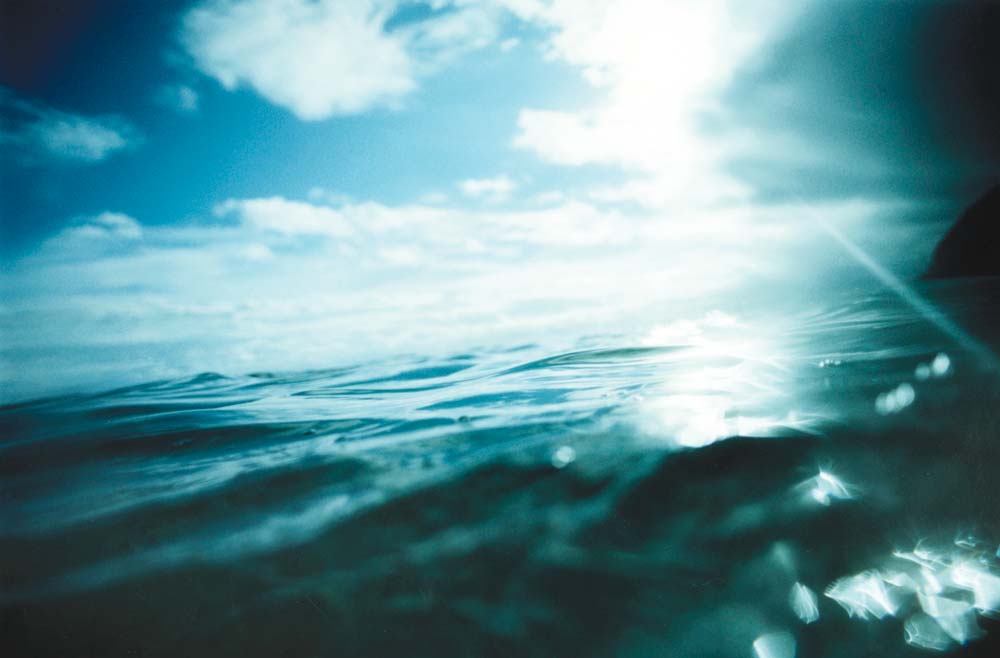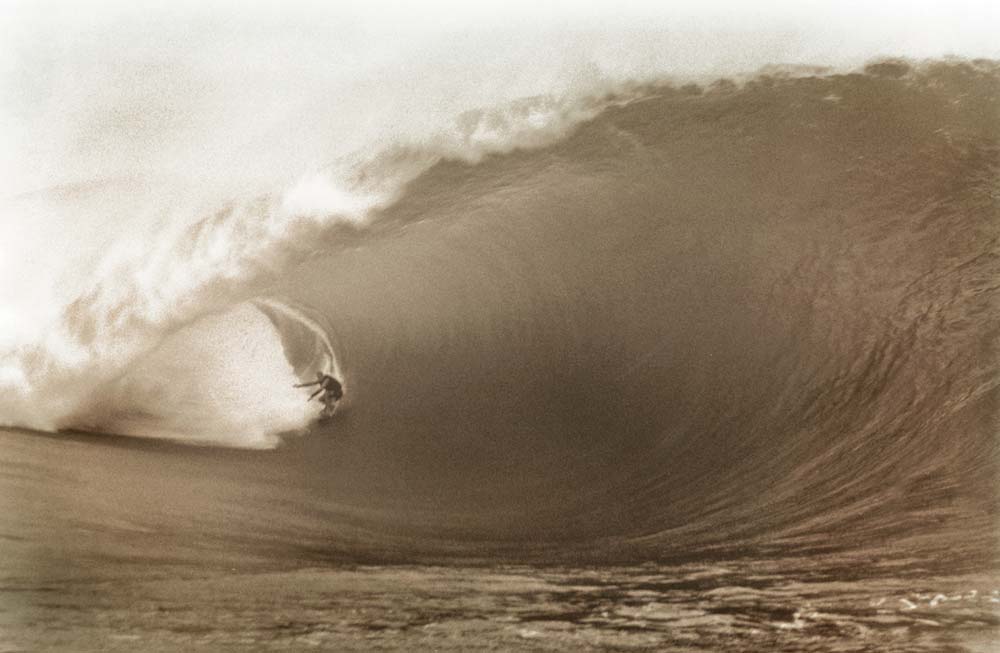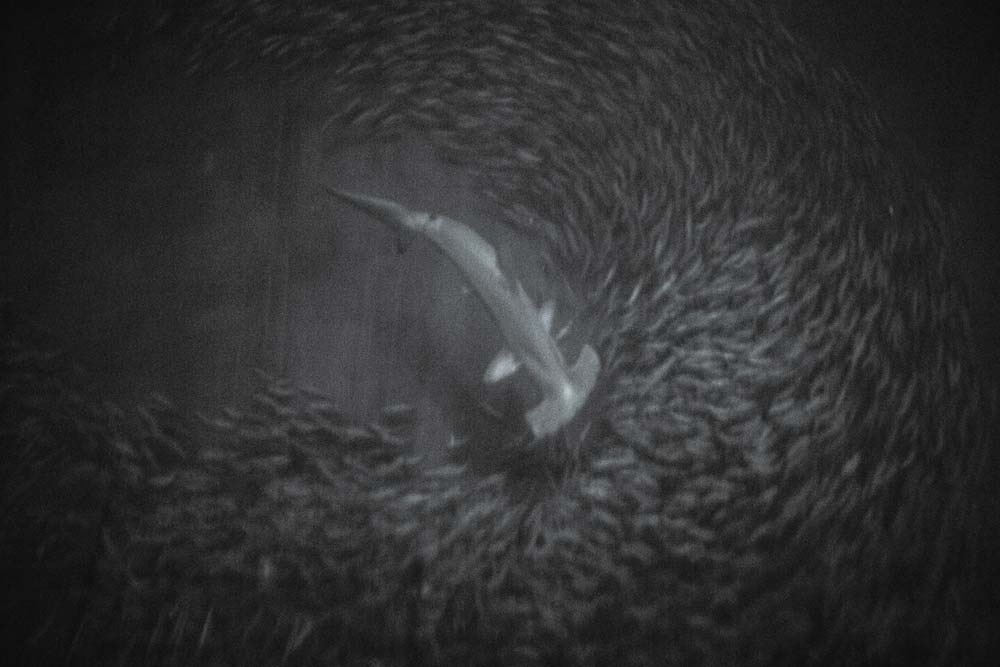 Hang Ten with Sean Murphy
Sean Murphy shies away from nothing to get the perfect shot. He says, "I'm very restless, and my attention span is short. Looking constantly for new experiences and subject matter is my day-to-day obsession."
The son of an Air Force pilot, Murphy had lived in Ohio, England, and Arizona before his family settled in Fort Walton Beach, Florida. Murphy describes himself during his formative years in the sleepy beach town as "a local skateboard rat punk who loved surfing, fishing, and swamping." Graduation from high school—a near miss—was followed by a brief move to Hawaii to be on a surf team. Then, in Orlando, where his brother lived, Murphy enrolled in a community college photography class, and serendipity struck. The instructor was a former LIFE magazine photographer who told Murphy that he had "something special" and suggested he go to Boston or New York to pursue a career as a photographer. Within a month, Murphy left Florida, moved to Boston, and enrolled in the New England School of Photography, a two-year professional program. "I was obsessed from day one," he admits.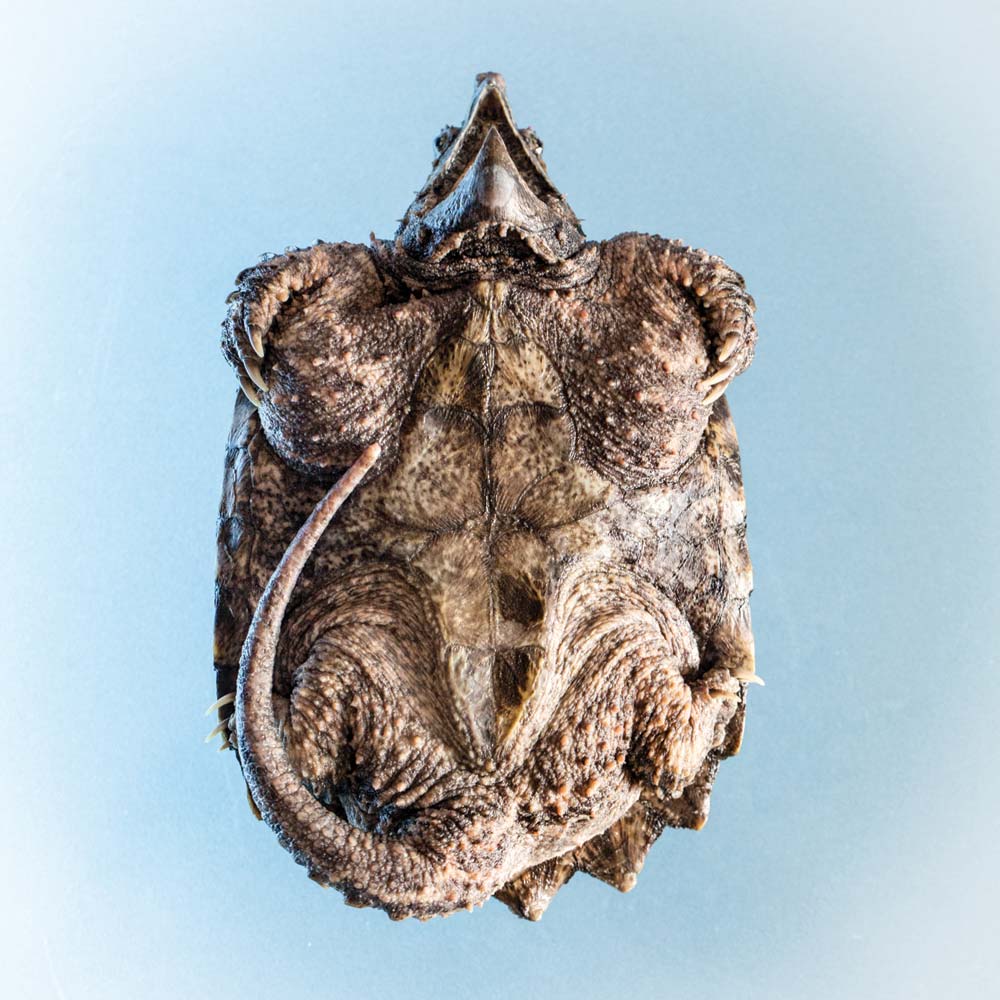 "I was a hotshot and thought I was the next big thing," Murphy says. He waited tables, surfed, and shot editorial in Hawaii and later worked for local magazines and small record labels in San Francisco. Eventually, he built a portfolio in Los Angeles while Getty Images paid him. About eight years in—not quite the ten years an influential teacher had said it would take—Murphy was making his mark in advertising by shooting famous musicians and ad campaigns for Ford, Chevy, Old Navy, PlayStation, Walmart, and Hard Rock. His first ad job came as a result of a DUI; an ad agency wanted a photographic representation of the experience. Paradoxically, Murphy recently celebrated his fourth year of sobriety, something he says matters more than his work or recognition ever could. "The most important thing I can do is put that out there."
The father of three sons—fifteen-year-old Ozzy and fourteen-year-old twins, Tripp and Milo—Murphy records their road trips between California and Fort Walton Beach, where Murphy's mother still lives. His fiancée, Raphye Alexius, is the woman he says "is worth trying to be a better man for." They are excited about moving to Florida one day, though Murphy admits he never thought he would. "Reconnecting is exciting," he says. "There's so much more to that part of the U.S. than anyone realizes." It's something he anticipates showing the world, one frame at a time.
See more of Murphy's work at seanmurphyphoto.com.
— V —
ARTICLE CATEGORIES