Creating Community Through Song
by jordan staggs | photography courtesy of southern sound music alliance
Music lovers know that connecting with your favorite hometown artist can be even better than seeing a famous megastar for one night only. When you find the band or musician who plays all the things you love while you can sit and sip or enjoy a bite in a groovy venue close to home, it's magic you can enjoy on a weekly or monthly basis. It's a chance to unwind and listen to live music while fostering community. That's precisely the type of magic that Southern Sound Music Alliance is dedicated to creating along Northwest Florida's Gulf Coast.
Founded by South Walton, Florida, locals Naomi Alvarado and Jennifer Sundal, both of whom have musician husbands, Southern Sound Music Alliance is a booking and marketing agency for musical acts and an event production company. The concept seemed like a natural fit for the pair, who first discussed it in 2020 over cocktails at North Beach Social, Chef Jim Shirley's local bayside hangout that features live music most nights of the week.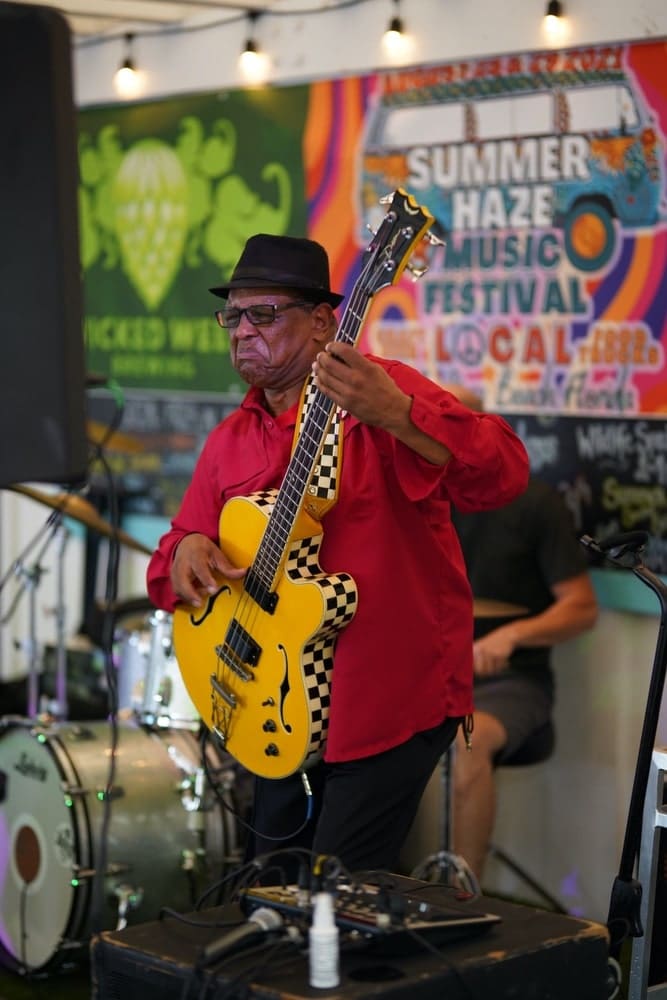 Sundal, who has lived in the area with her husband, Donnie, since 1994, has been involved in the music industry since graduating from the University of Tennessee with a degree in fine arts and arts education. "Twelve years ago, I went full-time in booking and managing Donnie's band, Boukou Groove. A few years back, I also helped 30A Horse Farm create a Friday-night concert series featuring some of the finest musicians from New Orleans—Ivan Neville, Rockin' Dopsie Jr., and Roosevelt Collier." Sundal is also a graphic designer, creating posters, media artwork, and merchandise for bands and festivals.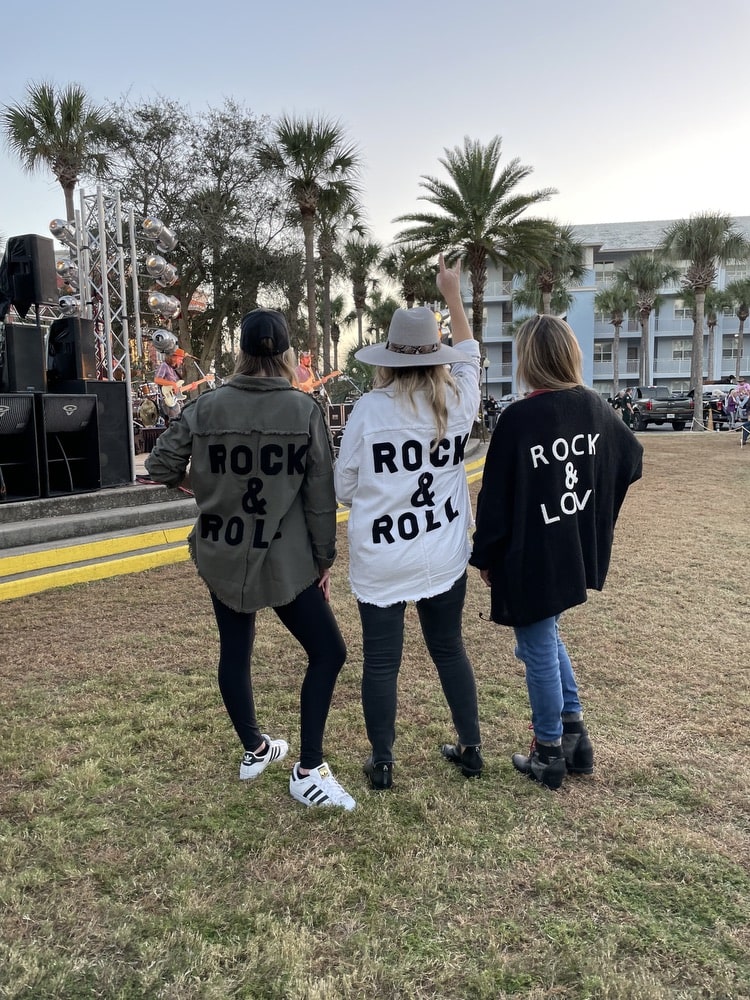 "I've always loved music," says Alvarado. "I've been booking gigs for my husband, Chris, since 2011 after he talked to Donnie about what it was like working as a husband-and-wife team. So it was a full-circle moment for Jen and me to team up. With our combined thirty-plus years of experience, we are in the unique position to represent both the musician and business aspects of the industry. I focus on the administrative and planning side of things, and Jen is fabulous when it comes to creativity and sales. We balance each other out really well; it was a no-brainer for us to work together."
Music, a universal language that people from all walks of life can love and relate to, is a natural community builder. "My dad always had—and still does have—music playing at our house, some good and some not exactly my favorite," Sundal says. "But music is home to me."
Music, a universal language that people from all walks of life can love and relate to, is a natural community builder.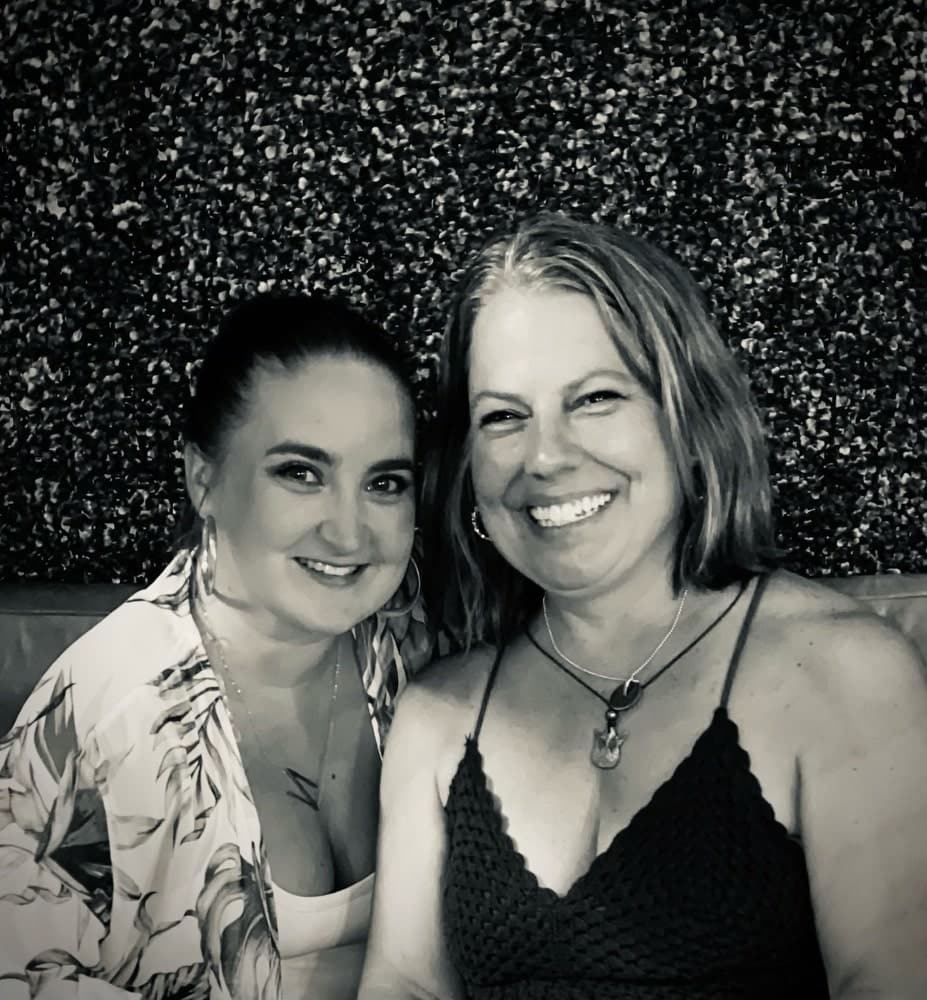 It's that type of power and love of music that Southern Sound Music Alliance also strives to harness by connecting bands and musicians with venues, fans, each other, and even nonprofits in the area. Its primary goal is to produce events that highlight local and regional musicians, bringing attention to the incredible music, art, dining, and creatives in South Walton. The founders also have a heart for showing musicians how they can follow their dreams. "It's important to us to help the next generation of artists build their careers as SoWal musicians," Alvarado explains. "It's possible to have a full-time career playing music in South Walton, and we are living proof. It's rare to have an area that highly values music, artists, and other creative ventures. We are lucky because you don't find that everywhere. People come from all over the country and take the local music and art they discover home with them. They use their limited vacation time to come to our area, and we are fortunate enough to be here year-round."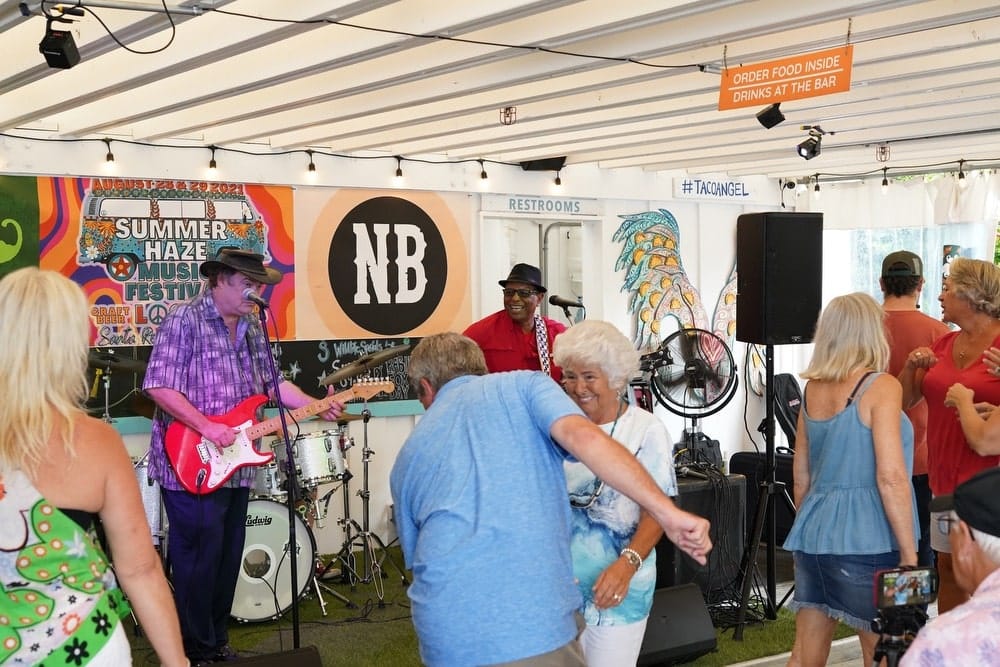 Southern Sound Music Alliance's first event, Summer Haze Music Fest, was another bright idea fostered over drinks at North Beach Social. "We were talking about all the great events that come to the area and ways we could bring a bigger focus to the local music scene," shares Alvarado. "We have such a diverse group of talented musicians, without the sense of competitiveness you find in other music scenes. We want to bring that to as many people as possible."
Summer Haze Music Fest was first planned as a full-day event on the outdoor stage at Gulf Place in Santa Rosa Beach, set for August 2021. Unfortunately, the main event was canceled due to the COVID pandemic. The after-party, planned as a day of fun and music at North Beach Social, went on as planned and was a blast, bringing renewed energy to the Southern Sound mission. Its founders decided not to give up on Summer Haze entirely. "We rescheduled the main festival for late November and named it Summer Haze Music Festival – Winter Edition," Alvarado says. "The weather was perfect; plus, it gave people a chance to kick off their Thanksgiving week with a really fun community event. I loved seeing a crowd of locals loving all their favorite acts in one massive event."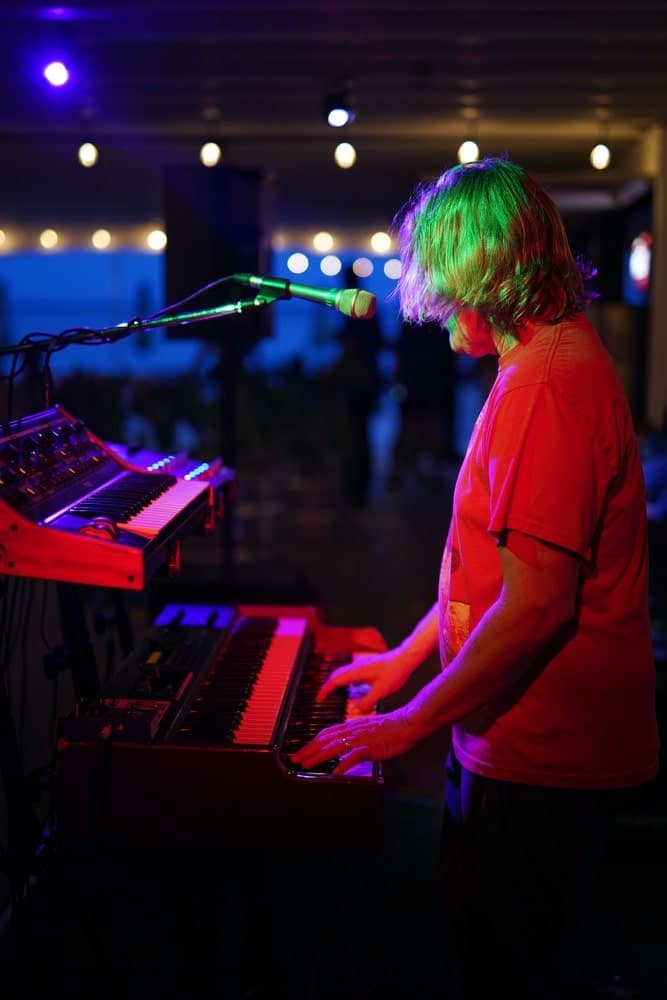 Thanks to a phenomenal response from the community and the musicians and vendors involved with the Winter Edition festival, Summer Haze 2022 is on for August 21! Live music will be happening at North Beach Social and Farm & Fire—both owned and operated by Chef Jim Shirley Enterprises and located at the south end of the bridge on Highway 331 at the gateway to South Walton.
Summer Haze Music Fest – Winter Edition will also return, with events at Distillery 98 and Idyll Hounds Brewing Company from November 18 to 20, 2022.
"In addition to Summer Haze, we have teamed up with 30A Axe Throwing Company to put on the monthly 30A Axe Threauxdown concert series and a new Locals Late Night program every Saturday," Alvarado shares. "These events will spotlight local groups and bring touring acts to introduce them to our area."
The 30A Axe Threauxdown also spotlights a different local charity each month, so attendees can learn more about their missions and ways to get involved. "There are so many important organizations out there, and we want to help connect them with passionate volunteers," says Alvarado. "Our goal is to bring awareness to as many nonprofits as possible. Each year, Summer Haze will spotlight a different charity. Last year's beneficiaries were the Cultural Arts Alliance of Walton County and Food For Thought Outreach. This year, we are working with Alaqua Animal Refuge in August and the Emerald Coast Children's Advocacy Center for the November event. We are always looking for volunteers to help with the festival!"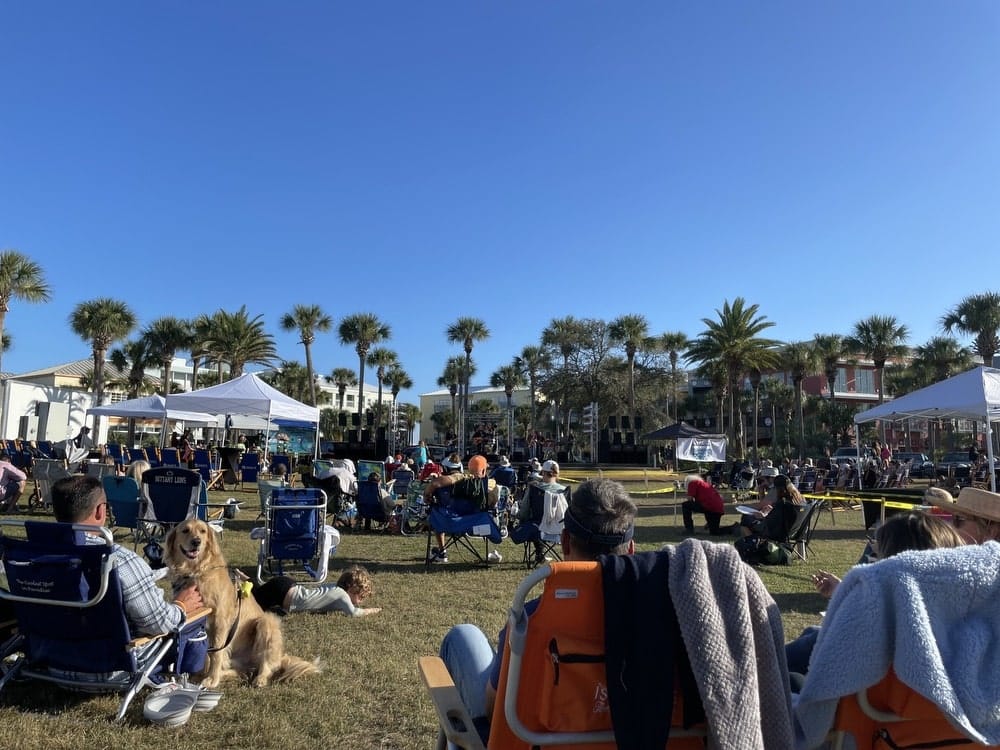 Southern Sound is going one step further in giving back by donating a music scholarship and a scholarship for special needs kids looking to continue their education and job training.
Southern Sound is going one step further in giving back by donating a music scholarship and a scholarship for special needs kids looking to continue their education and job training. The latter is a mission from the heart of the Alvarados, whose son, Hayden, lives with Lowe Syndrome. "I am so passionate about helping other families facing challenges with their kids as they age out of the school system," Naomi expounds. "Another event we helped put on this year was the Vision for a Cure Benefit Concert to raise funds and awareness for the Lowe Syndrome Association."
In addition to 30A Axe Throwing Company's Threauxdown concert on August 17 by Deltaphonic, Summer Haze Music Fest is right around the corner on August 21 from noon until 9:00 p.m. at North Beach Social and Farm & Fire. The lineup includes Kelsey Eiman and Tylor Domina, Weston T. Hine, Duncan Crittenden and Reese Branton, Queens Ransom, Electric Duck Phat, Big Phun, Luke Langford, Boukou Groove, and The Iceman Special. The event will also feature a photo booth, a live painter, an auction for a Driftwood electric guitar, and more.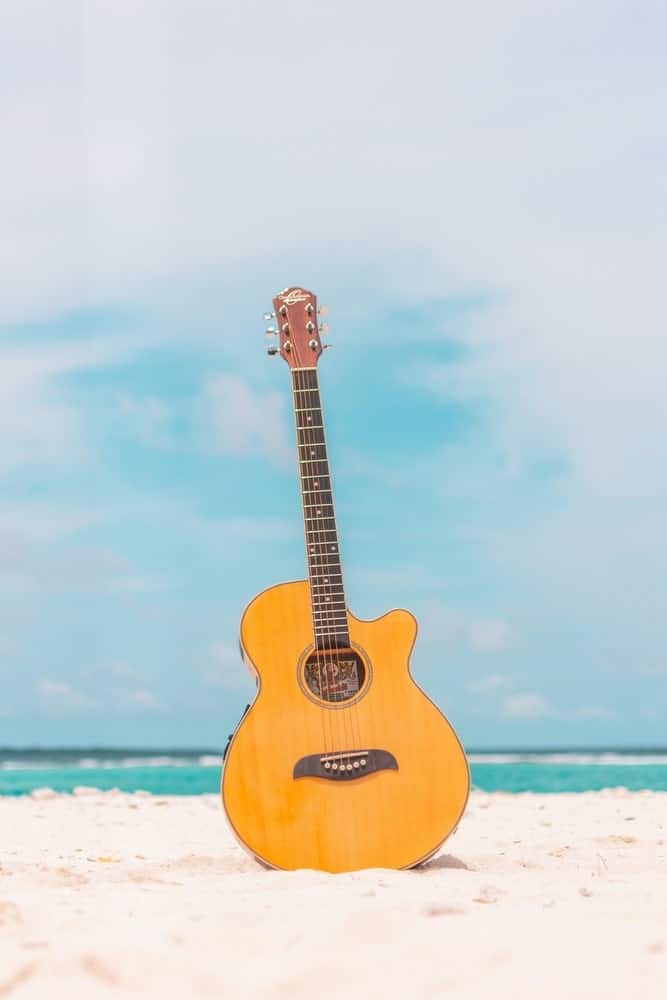 "We'd love to keep expanding upon these two festivals and make them annual events people look forward to all year," says Alvarado. "The dream is to build Summer Haze into an event that puts SoWal on the map in the way that 30A Songwriters Festival, Digital Graffiti, South Walton Beaches Wine & Food Festival, and so many others have done."
As they work toward that goal, the founders of Southern Sound Music Alliance also impress upon locals and visitors, no matter where they are, to support their area musicians however they can. This could include attending free and ticketed performances, buying merchandise, or sharing their music online.
Alvarado urges, "No matter what your taste in music is, find any way you can to support your local musicians. They dedicate so much time to their craft in addition to what you see on stage, and a lot of that work goes unnoticed. Going to their shows, tipping to show your appreciation for their talent, and following and sharing them on social media are all ways you can show your support."
Sundal adds, "We are so proud of the talent that keeps our area busy with live music year-round!"
— V —
---
Find tickets for all Southern Sound Music Alliance events at SouthernSoundAlliance.com.
ARTICLE CATEGORIES