By Sallie W. Boyles | Photography provided by Not Too Shabby Boutique
Over thirty years ago, English designer Rachel Ashwell rather brilliantly coined the term "shabby chic" to describe a gentrified cottage look that features fine furnishings with sun-washed fabrics and distressed woods. Many design trends fade in and out of fashion, but shabby chic has sustained, spawning a mammoth industry with multiple subcategories—French country, English country, and beach cottage, to name a few.
Encouraged by a robust consumer demand for the aesthetic, furniture and accessories manufacturers have since churned out loads of new merchandise with a timeworn presence. Ironically, though, flooding the market with reproductions (many of which are poorly constructed and unlikely to withstand the test of time) defeats the premise of restoring and repurposing a tattered antique with good bones. In a world of copycats, however, Marisol and Tony Gullo, like the furniture and accessories they restore, are the real deal, and their Santa Rosa Beach coastal cottage–style boutique, Not Too Shabby, is a rare find, full of "refound, revived, and reloved" treasures.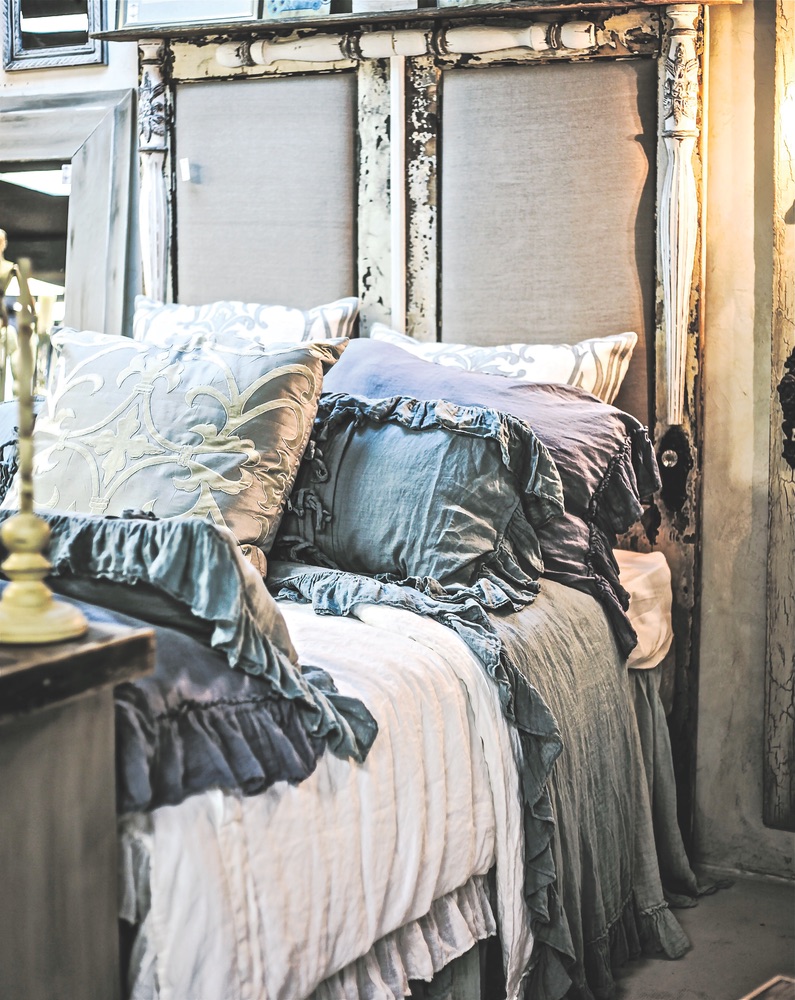 Eager to explain the origins of the one-of-a-kind, hand-finished console tables, dining tables, coffee tables, headboards and footboards, chairs, cabinets, benches, mirrors, artwork, and more that he and Marisol bring to life, Tony says, "Whether we build from the ground up with various architectural remnants or begin with a vintage piece of furniture, we use quality. We then spend a lot of time designing and applying different finishes with techniques we have personally perfected. People are always saying, 'You must love antiques,' but we are just out looking for real wood. We are not going to put our time and effort into particleboard." Tony reveals that a flawless job on a single piece of furniture requires a week on average to complete.
The Gullos also invest quite a bit of time traveling throughout the Southeast and elsewhere in search of their raw inventory. "We don't have any secret sources," says Tony. "We go to estate sales, houses with a sign in the yard, old barns, and neglected houses—with permission—and leave no stone unturned." In addition to furniture, they're always on the lookout for architectural components like arches, balusters, doors, and siding. A headboard and footboard, then, might be reinvented as a bench; an antique door could become a headboard.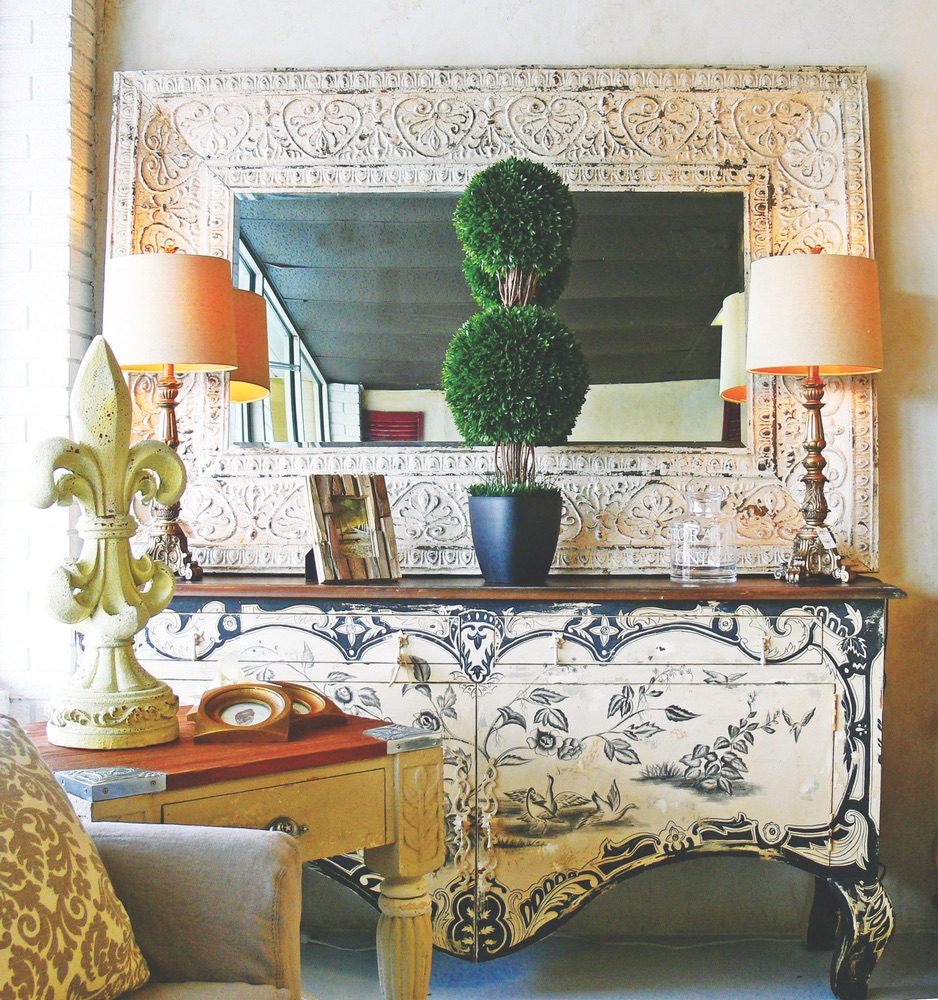 Much of the artistry, which Tony attributes to Marisol, appears in her signature finishes, including paints, textiles, papers, and glass. "People come from all over to see our finishes and try to duplicate them," says Tony, who welcomes their novice attempts. As it turns out, the Gullos owned and operated Urban Solutions for seven years, once the largest residential paint contractor on the Gulf Coast. "We are master faux finishers," says Tony. When the housing market crashed in 2009, however, the work abruptly ended. Thus, the couple started over, turning their shared personal hobby into a new business.
Blending colors to produce the desired palette, the Gullos hand mix all of their paints, and they're quick to point out that their paints, stains, and varnishes are water solvent and nontoxic. "We consider ourselves environmentalists," says Tony, "so we strive to leave as little of a footprint as possible." Reviving and repurposing antiques certainly serves that commitment.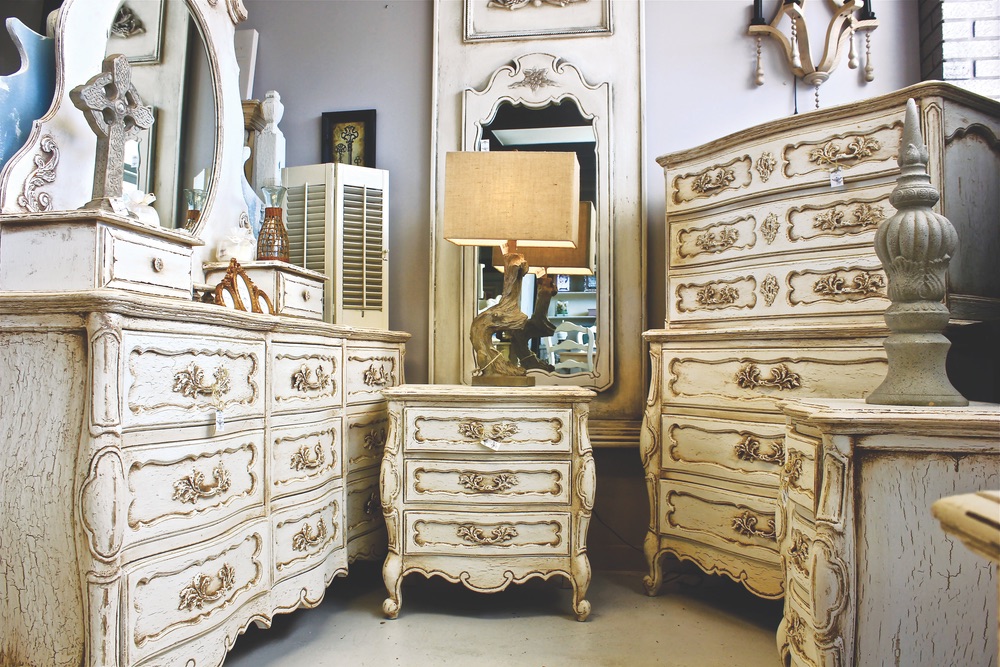 When we first got started doing our thing, our passion was making French provincial furniture that looked as if it had come from an eighteenth-century château. We now infuse coastal colors and concepts. We also like to keep up with color trends, but we are not overly concerned about the price of tea in China. In other words, we like to set trends, not follow them
Accordingly, the Gullos encourage prospective customers to bring in their hand-me-downs or castoffs for restoration. "People often have older furniture that no longer fits in, or a family piece that no one wants but no one wants to get rid of," says Tony. "Instead of throwing it away, they bring it to us and end up with a piece they love for less money than something new and made of particleboard."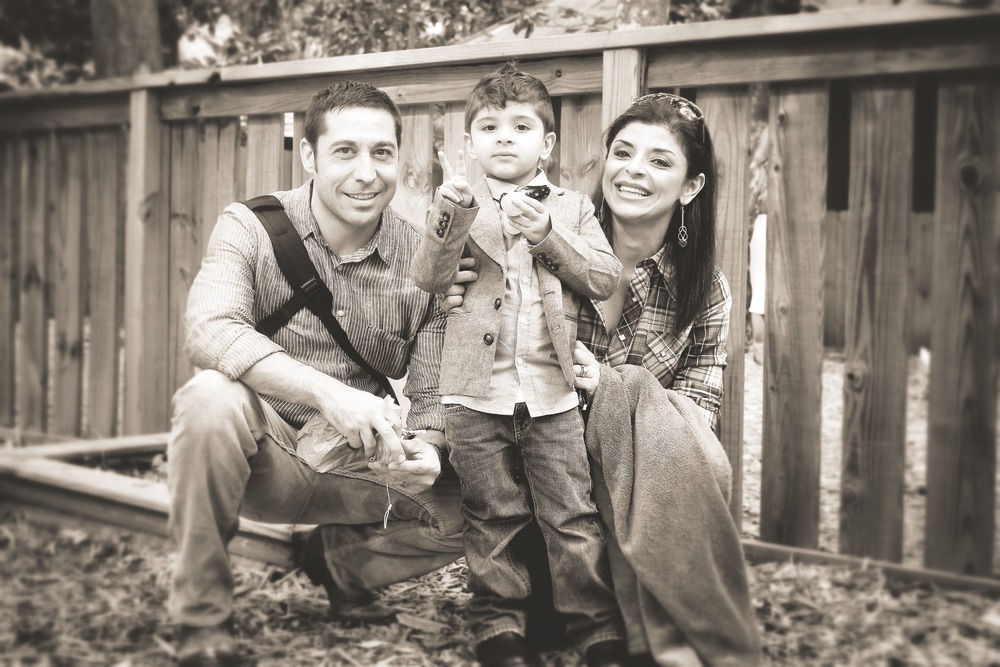 All in all, Tony and Marisol feel quite fortunate that the Not Too Shabby Boutique enables them to make a living and enjoy the sense of accomplishment that comes from succeeding as entrepreneurs. They are genuinely content. "Our plans for the future are to continue living in a place we love, doing what we absolutely love, and raising our son, Joshua. We're not focused on being the biggest or the best … just the best that we can be."
Indeed, a good portion of Not Too Shabby Boutique's commissioned work entails refinishing pieces that customers already own. No matter what inspires a sale, Tony says, "I love the reaction on people's faces when they love something and know they'll be the only one on the planet who will have it."
— V —
---
Not Too Shabby Boutique 3906 U.S. Hwy. 98 West, Suite 31 Santa Rosa Beach, FL (850) 419-3976 Not Too Shabby Boutique is also on Facebook. Hours of Operation: 10:00 a.m.–5:00 p.m., Monday through Saturday
ARTICLE CATEGORIES