By Jennifer Tate | Photography courtesy of Northwest Florida Ballet
While budget cuts threaten cultural arts programs across the country, the citizens and institutions of Northwest Florida continue to embrace, support and inspire artistic expression within their communities and schools. Among such thriving organizations is the Northwest Florida Ballet, currently celebrating its thirty-ninth season.
The Northwest Florida Ballet (NFB) was founded by Bernadette Clements Sims, who also established the Florida Dance Association. Although she maintains an active role in the company, it has operated under the creative direction of Todd Eric Allen since 1995.
A former NFB student, Allen begrudgingly took his first ballet class at thirteen to repair a torn hamstring. He was merely following his pediatrician's orders so that he could return to playing football. Surprising everyone, including himself, Allen not only demonstrated a natural talent for dance, but he actually enjoyed ballet. Thus, despite being threatened, scorned and shunned by his former pals at school, Allen persevered to follow a career in dance. He went on to earn a distinguished reputation as a performer for the Louisville Ballet, Boston Ballet, and Les Grands Ballets Canadiens. Personally inspired to fulfill NFB's mission—developing talented dancers while building an appreciation for the arts through public education and outreach—Allen eagerly returned home to accept the position of Artistic Director.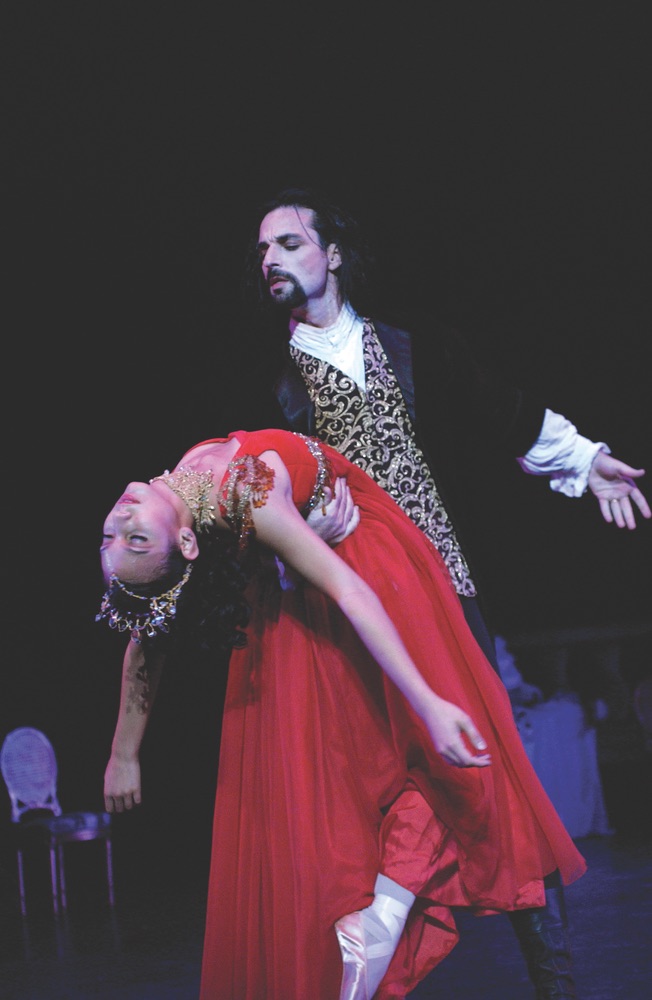 Known as a pioneer who introduced ballet to the Northwest Florida area, Sims envisioned a magnet school for gifted young dancers. Allen shared her dream and belief that such an endeavor would succeed. For one thing, he was familiar with Boston Ballet's Citydance, a program that teaches ballet to at-risk third graders in the Boston Public Schools. He had also worked with numerous European dancers who had benefited from performing arts schools that combined dance training with traditional education. However, when he first approached the Okaloosa County School Board with his proposal in 1996, his idea was rejected. Several years later, Don Gaetz took over as Superintendent and gave Allen the backing he needed to move forward. From that turning point, bringing the concept to fruition required a dedicated community. Traditional educators, dance instructors, receptive parents and enthusiastic students were all part of making the dream a reality.
When the Northwest Florida Ballet Académie opened in August of 2002, the school enrolled a class of thirty third-graders. Holding annual auditions for all Okaloosa second-graders, the academy currently serves grades three through eight. New students are not required to have prior dance training or demonstrate any particular academic achievement; a child's potential to learn to dance is the sole selection criterion. Nevertheless, once admitted, students must adhere to a disciplined curriculum that includes taking dance classes daily along with the basics—math, science, English, social studies—plus French, the language of ballet, and weekly art and music.
Aside from running the magnet school, NFB offers ballet, jazz, hip hop and modern dance classes for beginners (Creative Dance begins at age four) to advanced dancers. Company performers perfect their ballet, jazz and modern dance skills. Over the years, the NFB has produced many outstanding professional dancers and instructors who perform and teach throughout the United States and Europe. The Ballet has also formed strong ties with other performing arts organizations, including the Northwest Florida Symphony Orchestra, the Pensacola Symphony Orchestra, Pensacola Opera and the Arts and Design Society.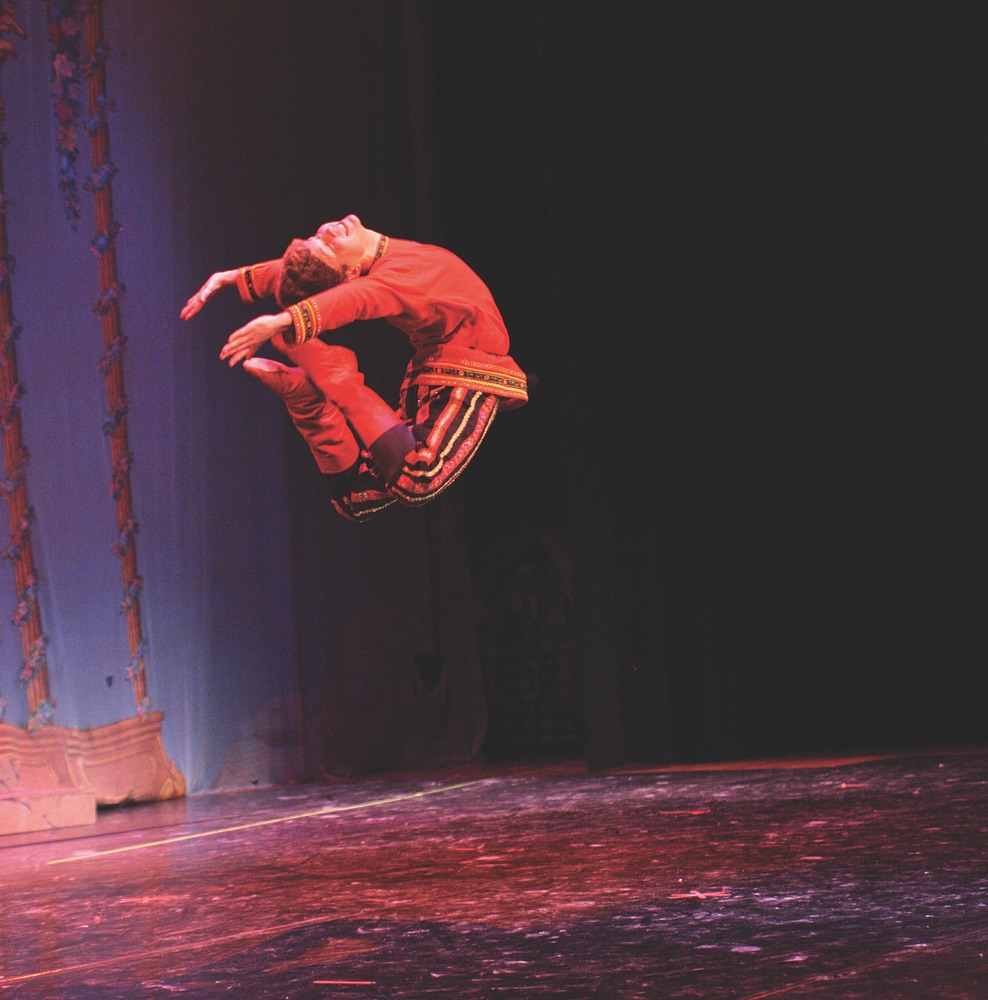 The NFB is headquartered in downtown Fort Walton Beach at the Sybil Smith Lebherz Center for Dance Education. The 13,000-square-foot facility encompasses studio space in addition to rooms for costume creation, scenery building, and storage. Dancers perform at the Mattie Kelly Fine and Performing Arts Center, the Saenger Theatre in Pensacola, and a number of popular outdoor venues that include Rosemary Beach, Grand Boulevard, and The Village at Baytowne Wharf.
The NFB opened its performance season in October of 2008 with Dracula, based upon Bram Stoker's 1897 Gothic novel. Winthrop Corey choreographed the ballet with music by Liszt, Strauss, Brahms, Kilar, Glass, Barry and Goldenthal. Todd Allen made a special appearance in the title role. "I was excited to be dancing again," says Allen. "I always look forward to being on stage with this great company.  I have been performing for many years and in many places around the world, but it's always special to perform for my community."
The Nutcracker, the company's November production, dates back to 1892, when Marius Petipa, the Senior Ballet Master of the Russian Imperial Ballet, commissioned Piotr Tchaikovsky to compose a full-length ballet based on the story by E.T.A. Hoffman. Performing the roles of the Sugarplum Fairy and her Prince were Katia Garza of the Orlando Ballet and Israel Rodriguez, an international guest artist. Also featured were NFB's principal dancers Amy Frost and Jennifer Jones, as well as special guest artists Sean Hilton and Andrij Cybyk.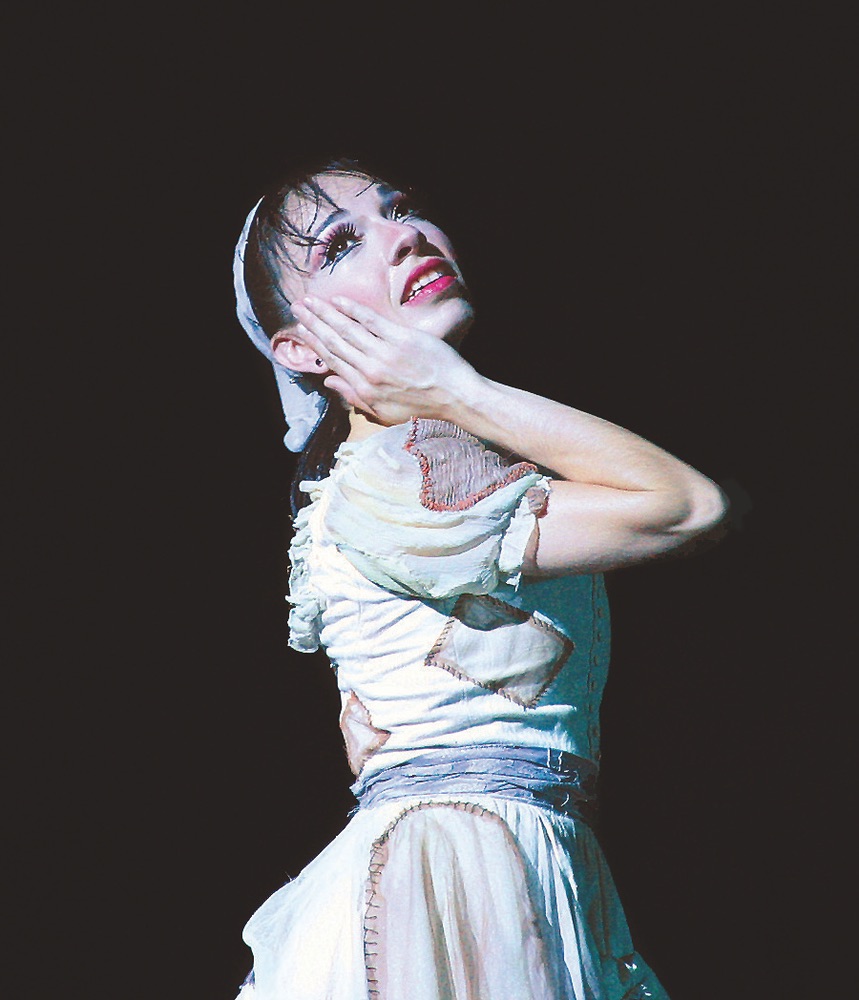 Cinderella, based on the story written by the 17th century French author Charles Perrault, will be presented on February 28th at 7:30 p.m. and on Sunday, March 1st at 2:00 p.m. Todd Allen is choreographing the production with music by Prokofiev. Tickets will be available four weeks prior to the performance date.
The 2008-2009 Season will conclude with outdoor performances that are free to the public. Dates and times will be announced. Individuals may obtain specific information on the company's website, www.nfballet.org, or by calling the Northwest Florida Ballet office at 850-664-7787 Monday through Friday 9 a.m. – 7:30 p.m. and Saturday 8:30 a.m. – 11:00 a.m.
Allen says that he hopes to reach record attendance numbers for each performance. By appealing to audiences of all ages, Allen and his colleagues aim to build exposure and appreciation for the art of dance.
— V —
ARTICLE CATEGORIES