Niche by Scenic Sotheby's International Realty
Welcome to this specially-curated showcase of Niche, the semiannual publication of Scenic Sotheby's International Realty. As we were looking for ways to broaden the reach and scope of our magazine, we turned to our media partner, VIE, with whom we share similar audiences.
We hope you'll enjoy this small sampling of what we have to offer. If you are interested in being added to our Niche mailing list, please contact us. And, as always, if you have real estate needs from Destin to Panama City Beach and all along Scenic Highway 30A, we'd be honored to help.
---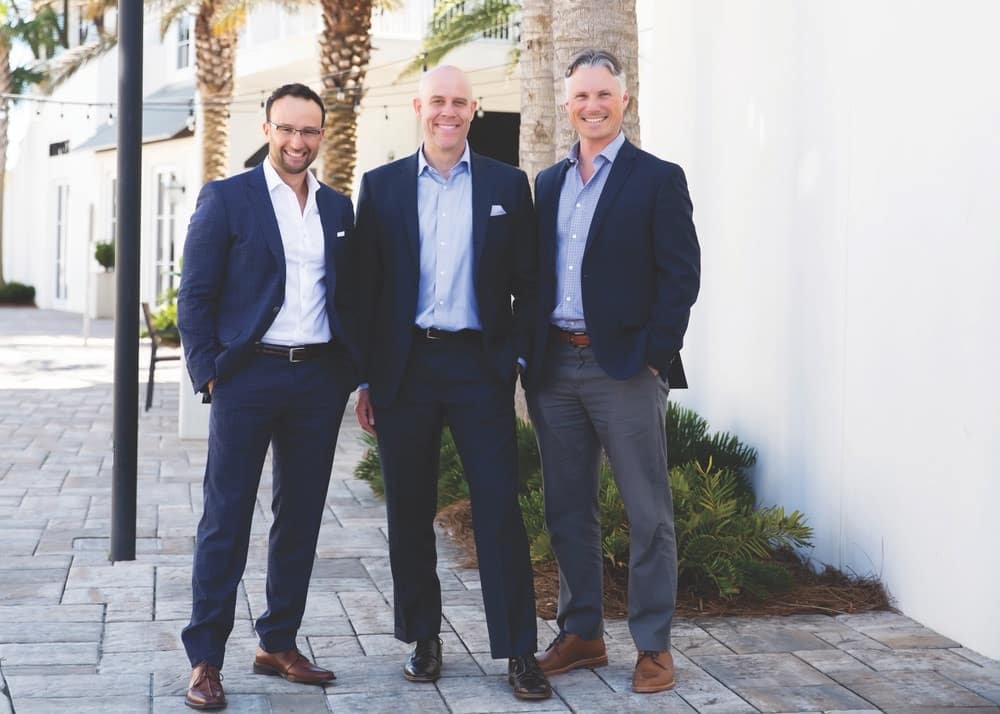 Letter from the Leadership
2020. What a year it has been. What started out filled with absolute optimism quickly has had its fair share of challenges. One thing has remained certain, however; we are among the lucky few who get to experience a continually vibrant real estate market, enveloped in paradise, day in and day out.
As our team sat down to plan, develop, and build out the 2020 Fall/Winter issue of Niche magazine, a publication that we have joyfully produced for nearly two decades, we wanted to do two things: Continue to showcase the properties that make the Emerald Coast so coveted, and shine light on the amazing architects, business owners, and art purveyors that helped make the 30A and Destin markets what they are today. From our spotlight article with Mary Ellen DiMauro, an up-and-coming fashion designer, to a flagship interview with world-renowned architect Bobby McAlpine, we hope the stories within these pages provide additional insights into the truly mesmerizing community we get to work, play and raise families in.
To our clients, friends, and local residents, we thank you for keeping the momentum going in our market. The dedication to service, quality, and a free-spirited way of life is not only what keeps millions of tourists coming back to enjoy our Florida sunshine, but also why thousands of people make the plunge to invest in the very resources that we represent daily: real estate.
Whatever owning a beach property means to you, our exceptionally talented team of agents and brokers are here to assist you during every step of your decision process. For those considering making a permanent move to our flourishing area, or are looking to purchase a second home in one of our flagship towns, we ask you a simple question: If not now . . . when?
---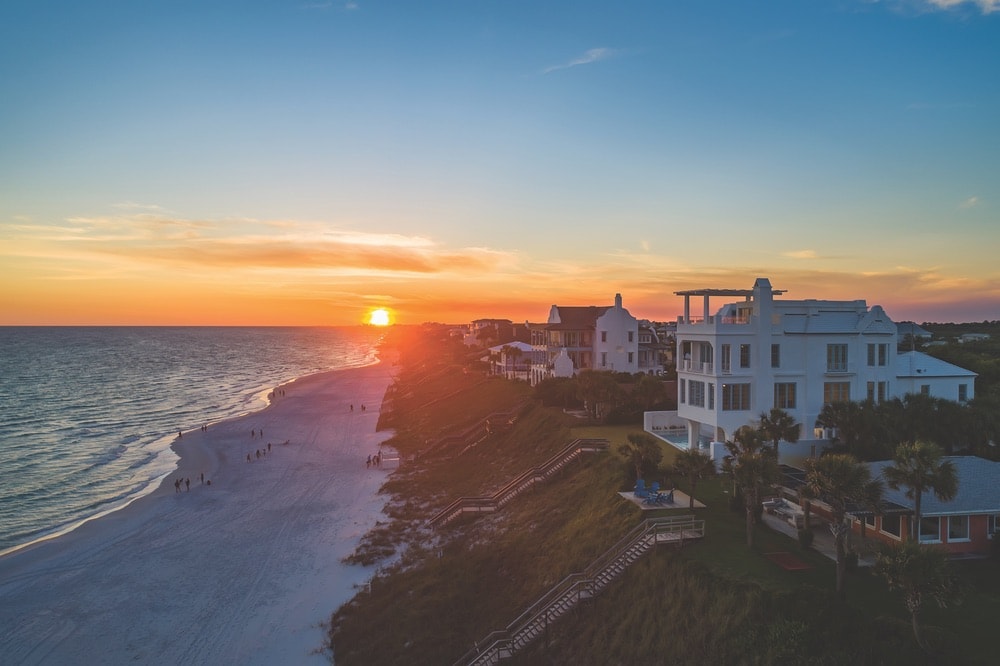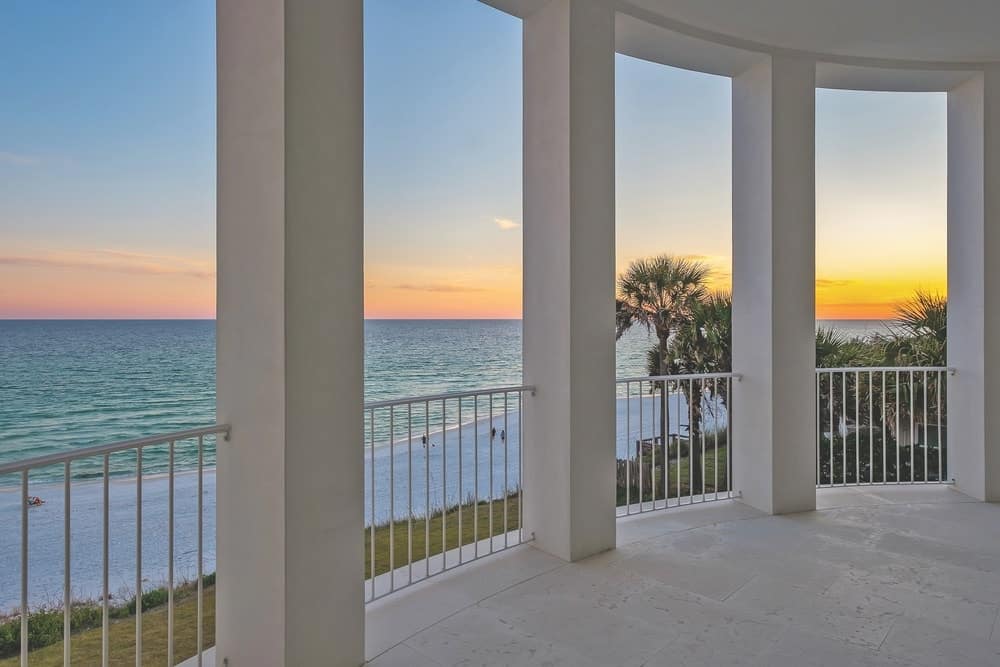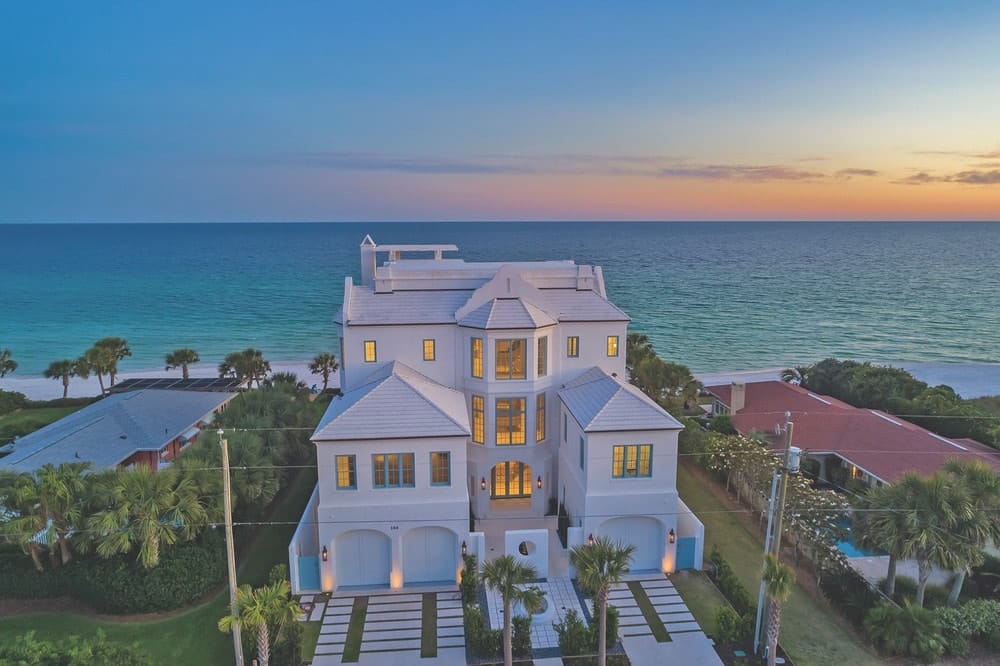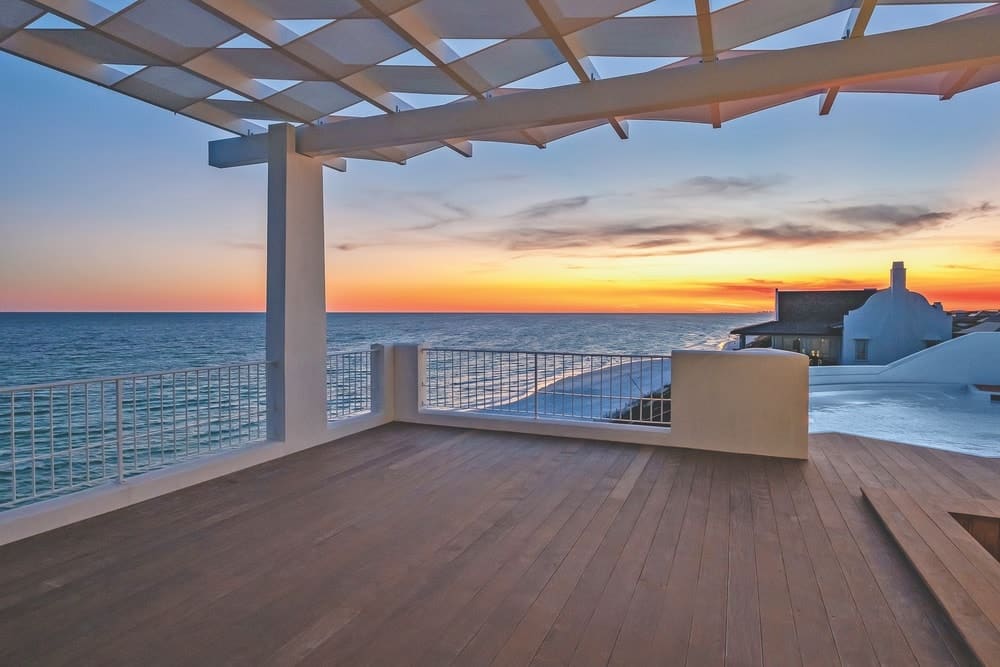 An Unprecedented Gulf-Front Lifestyle
146 Montgomery Street
Seagrove Beach | $14,995,000 | Contract Pending
Represented by Jonathan Spears & Blake Morar
This island retreat is paradise defined. Built for those who demand the very best in life, Mont Blanc presents an unprecedented gulf-front lifestyle never before offered along Scenic Highway 30A. Encapsulated in uncompromised building materials, eight spacious bedrooms grace the interior of this four-story manor, while three covered parking areas, a private boardwalk over the dunes, and an integrated smart home system ensure privacy and convenience around every corner. Additional features include wraparound floor-to-ceiling windows, ipe accents, a professional kitchen space, a remarkable owner's spa, and two levels of private swimming pools.
For more photos, video, and current pricing, text 5654 to 800.214.5743. MontBlancFL.com
---
In this Issue of
Niche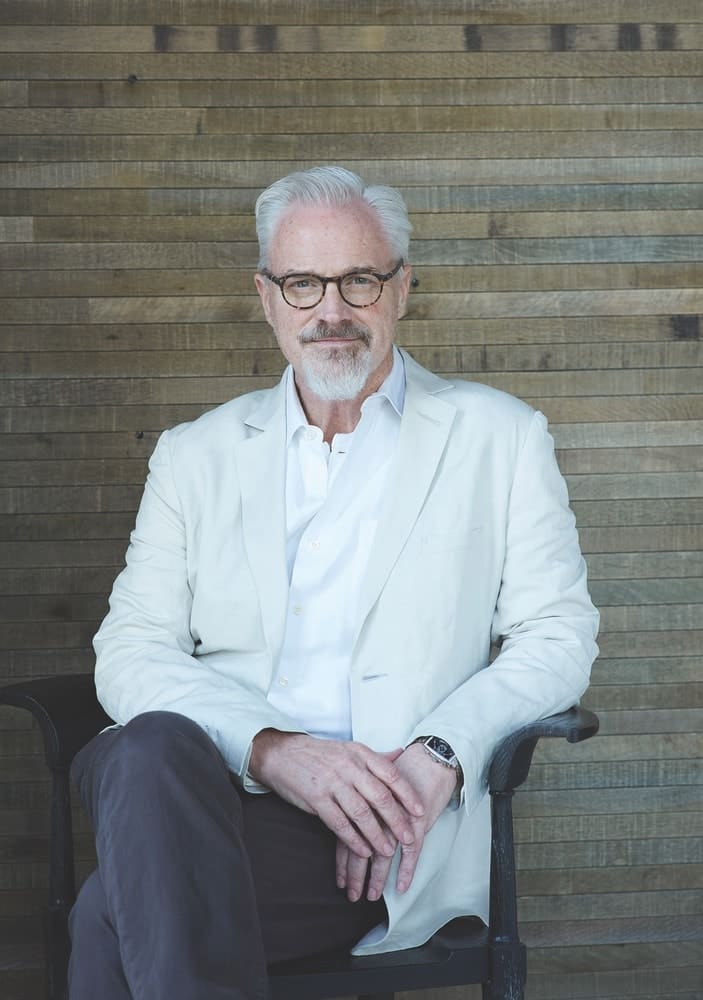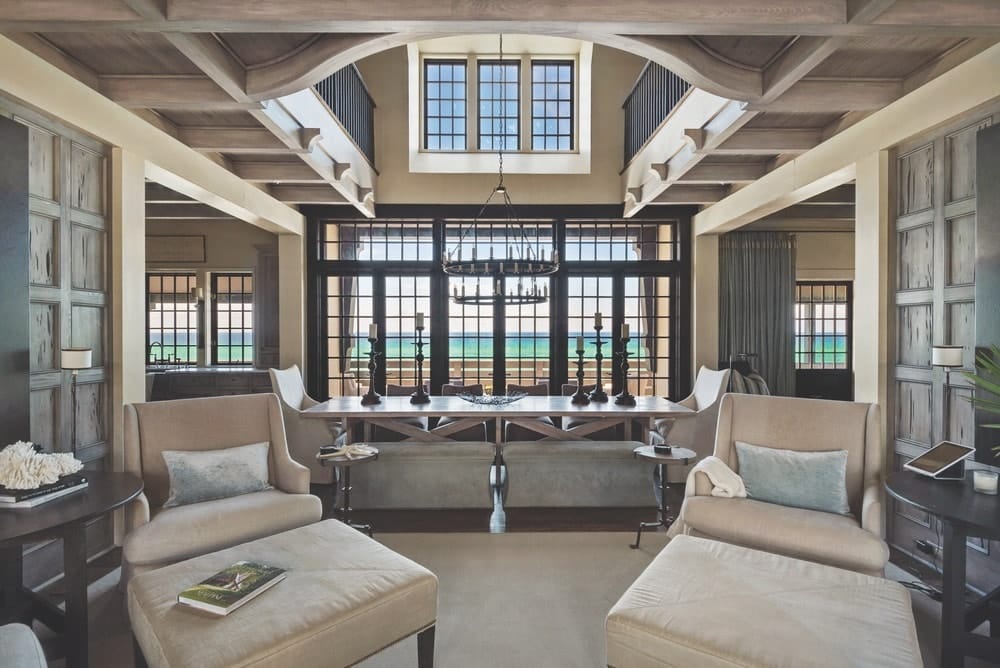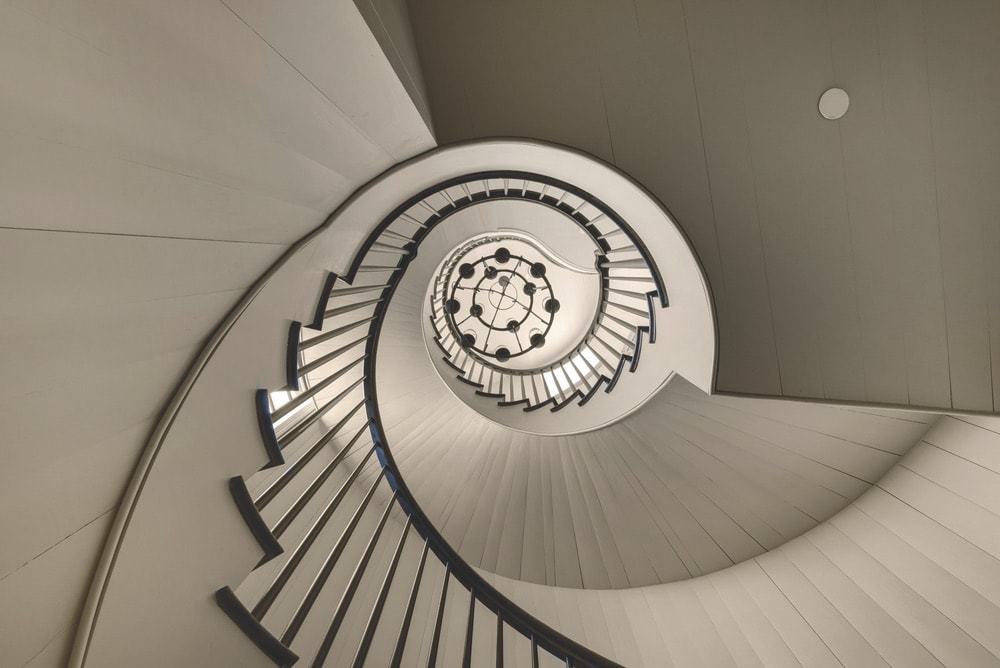 From the Porch
We feature an interview with world-renowned architect Bobby McAlpine.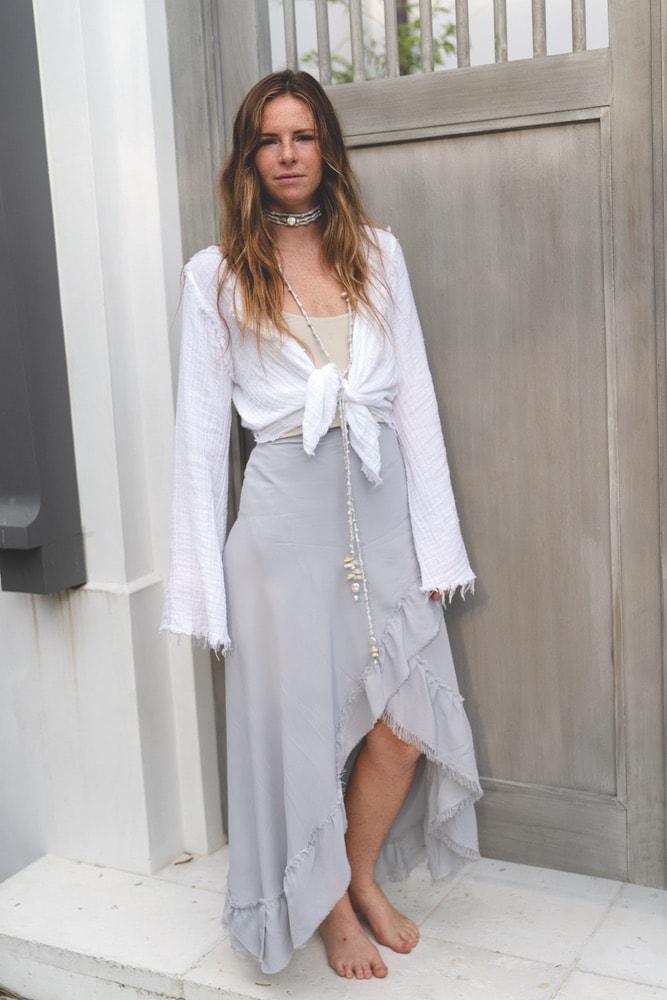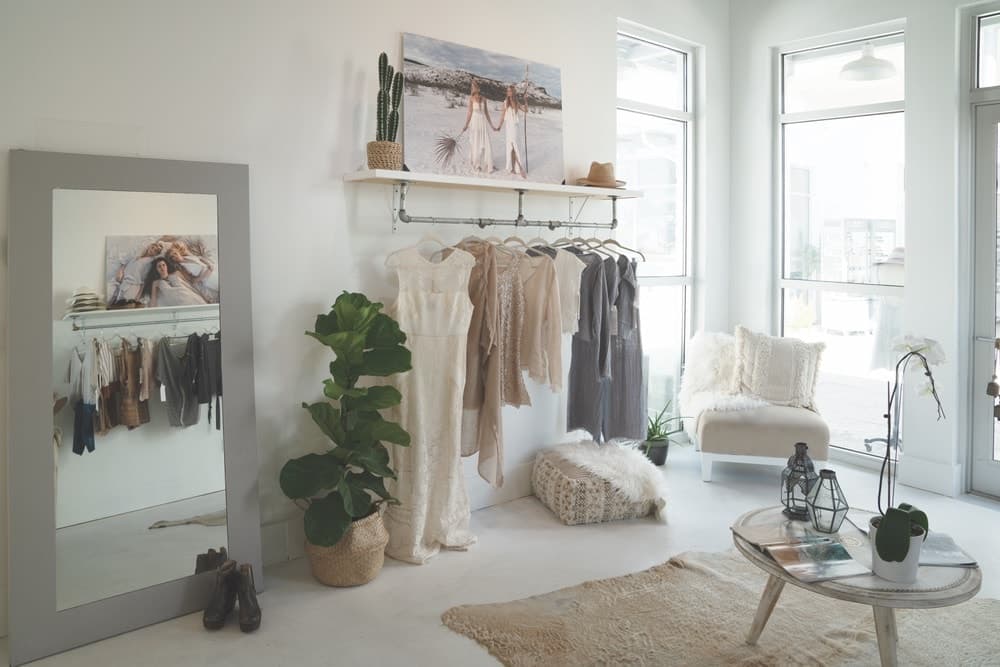 Fashion
Featuring handcrafted artisan clothing designer Mary Ellen DiMauro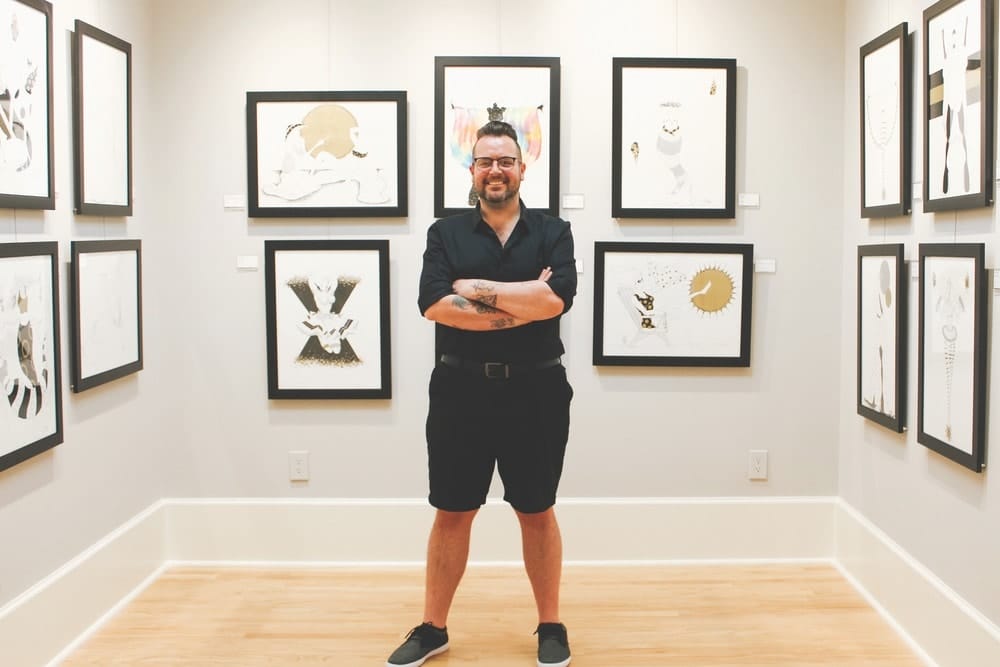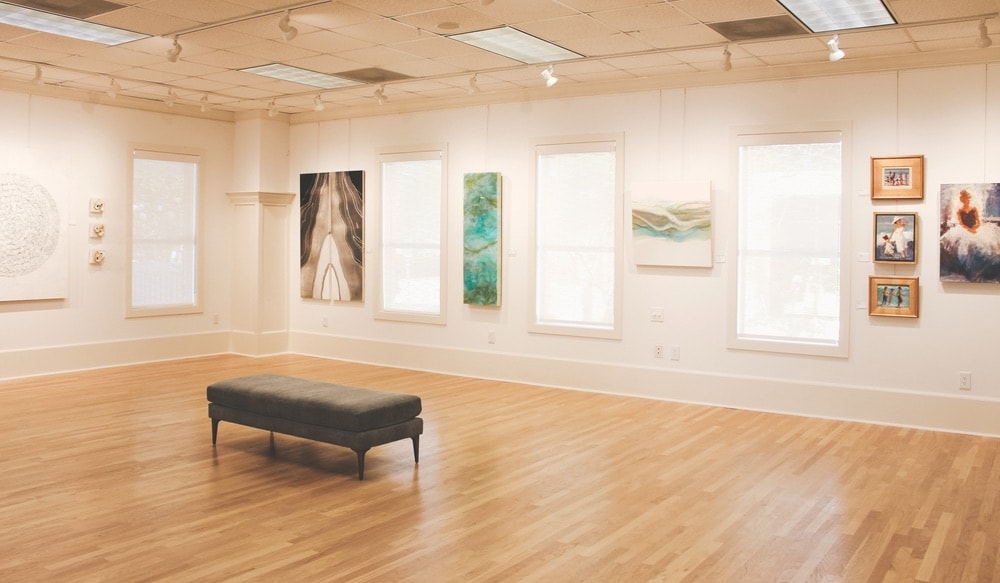 Arts
Featuring the up-and-coming J. Leon Gallery + Studio, a new fine arts experience.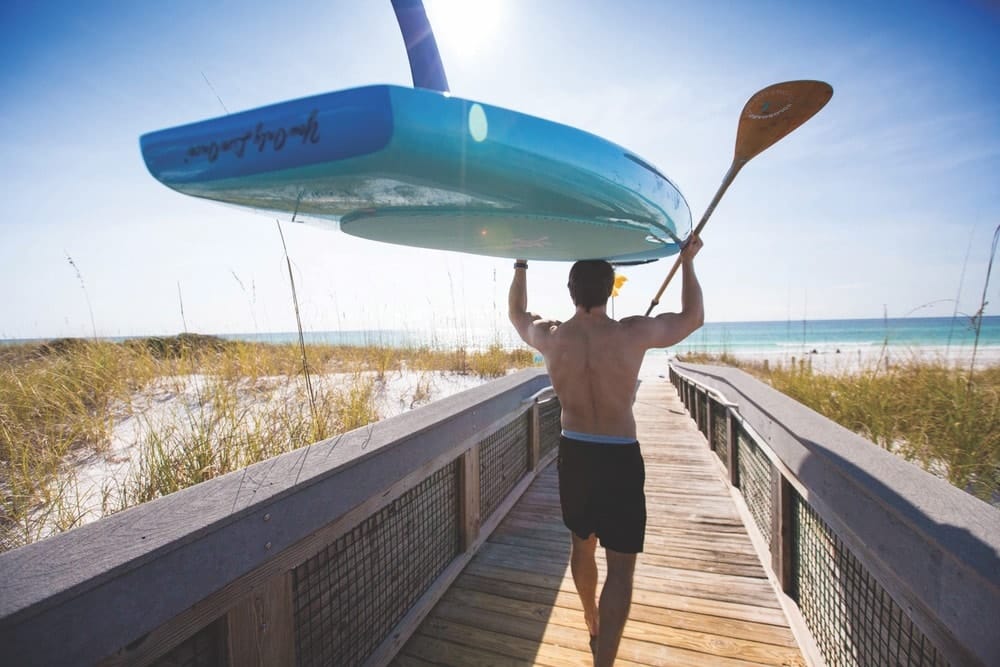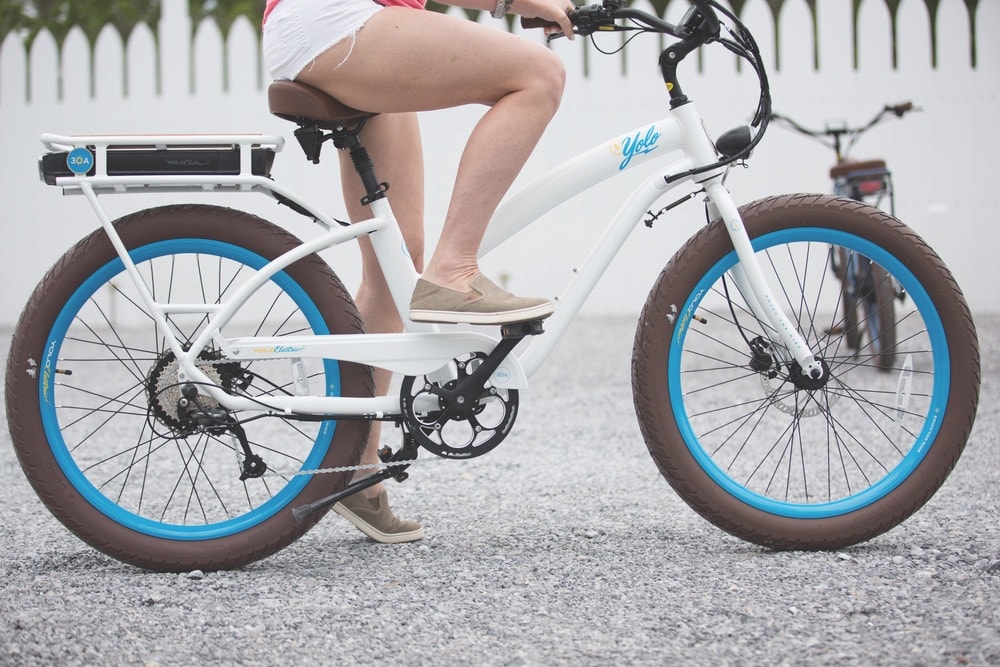 Outdoors
Take advantage of the natural wonders found in our backyard.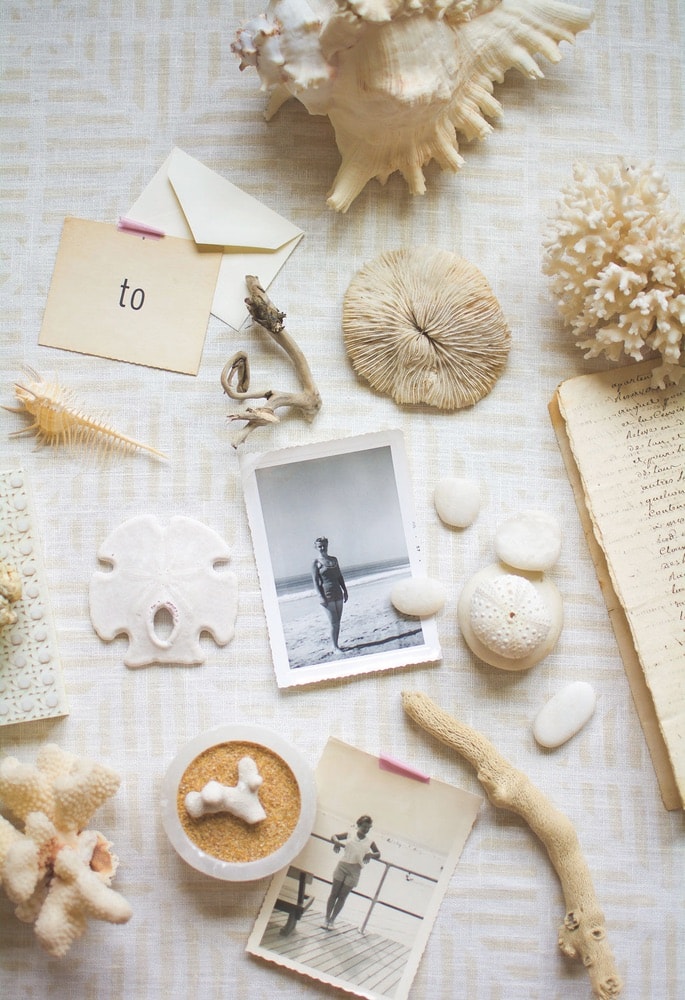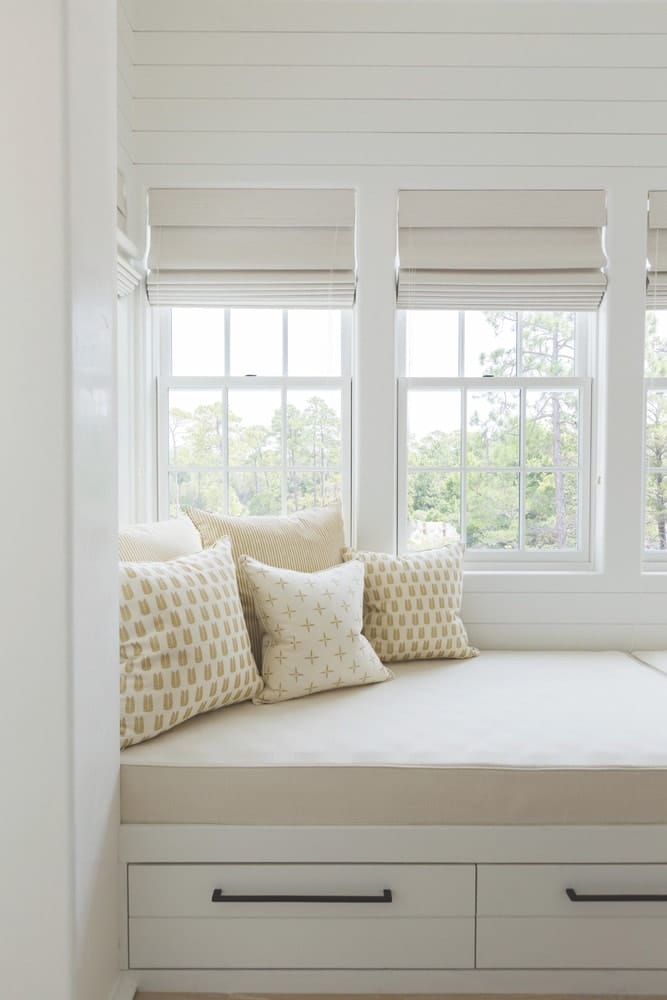 Design
Featuring a collection of fabrics made for beachside living with insight from local interior designers Urban Grace Interiors and Design & Dwell Homes.
---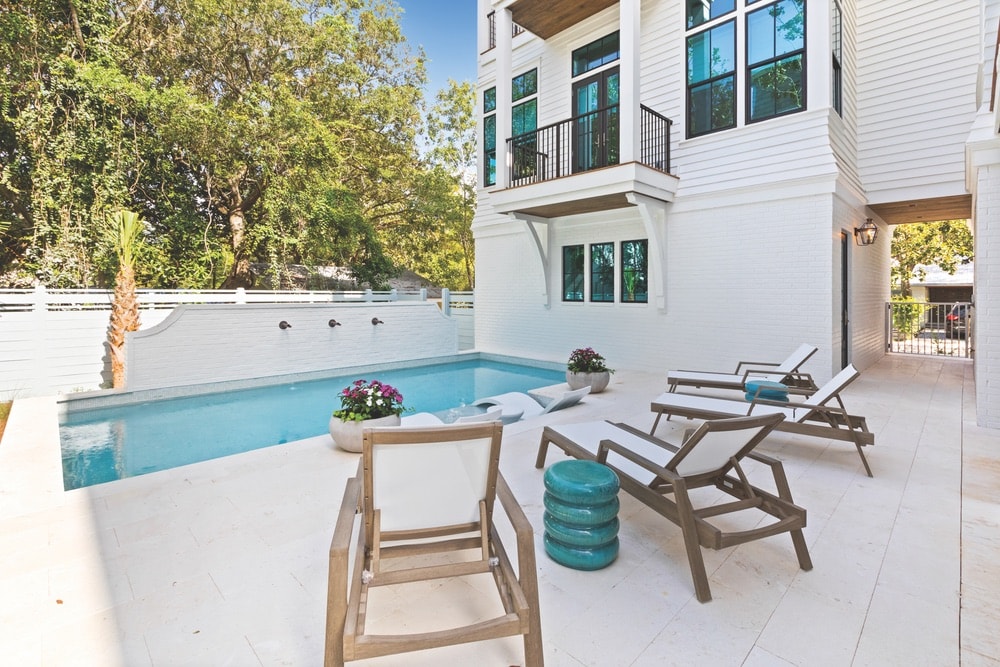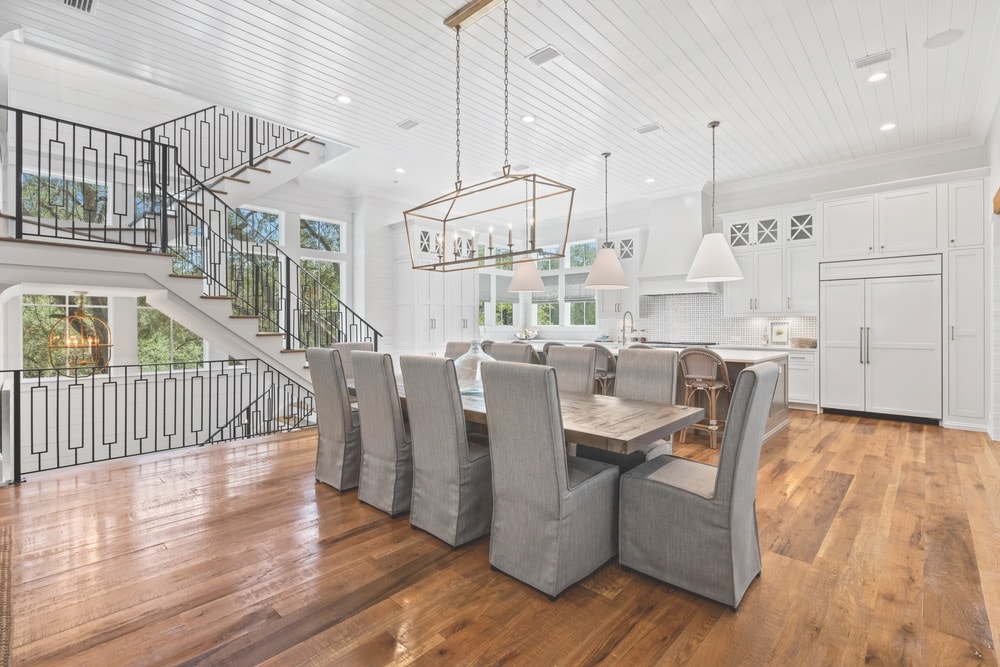 Inspiring Estate with Gulf Views and Private Outdoor Amenities
73 Holly Street
Seagrove Beach | $3,999,000
Represented by Heather Williams
This new-construction home is in the heart of Seagrove Beach and features designer finishes, gulf views, and exquisite indoor and outdoor spaces. A grand entrance opens to more than 6,000 square feet of living space. Entertain in a spacious great room and prepare meals in a deluxe kitchen with a large island, custom cabinetry, and high-end appliances. Enjoy the outdoors from private balconies, a screened porch, and a private pool with a secluded spa.
For more photos and current pricing, text 9024 to 800.359.0527.
---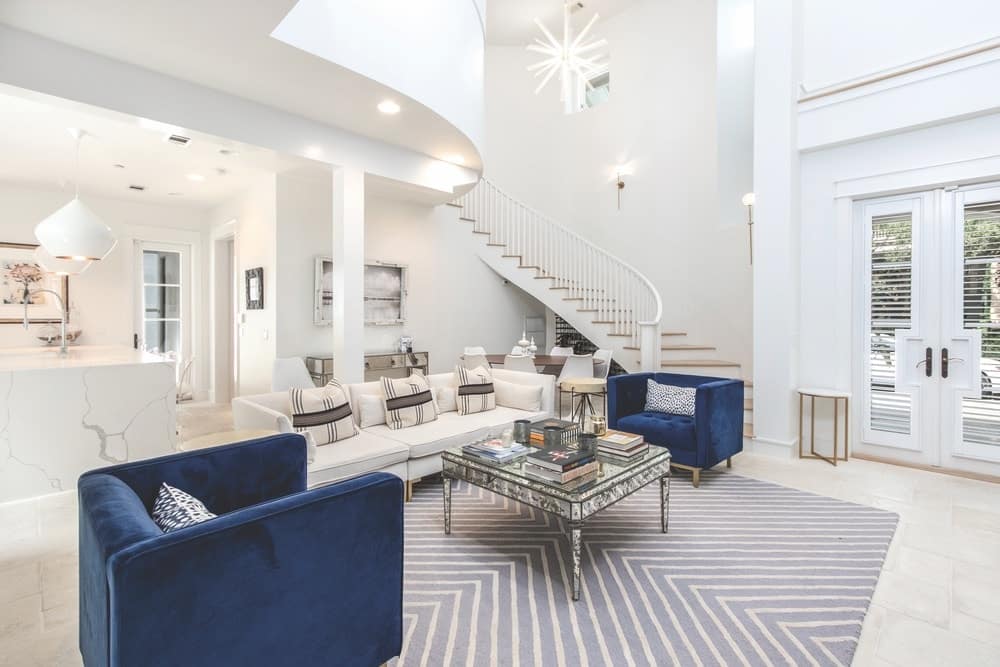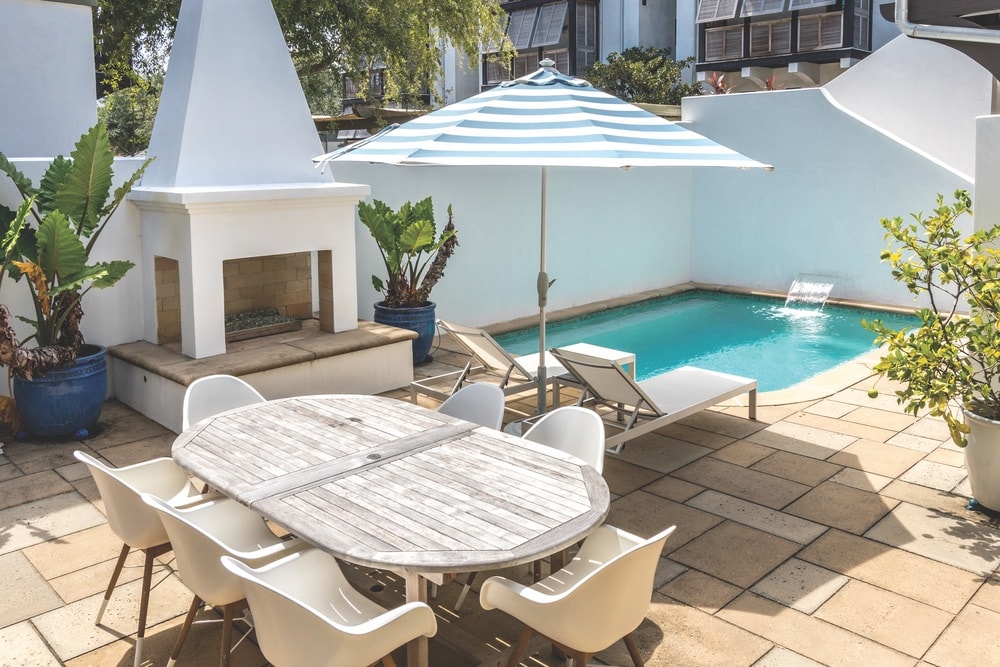 Contemporary Residence with Carriage House and Private Pool
72 East Kingston Road
Rosemary Beach | $2,795,654
Represented by Cindi Cobine and Cliff Cohen
Enjoy high-quality construction in this contemporary home with its inspiring great room with two-story ceilings, gourmet kitchen with Cambria quartz countertops, and generous courtyard pool and outdoor fireplace.
For more photos and current pricing, text 8954 to 800.375.9828.
---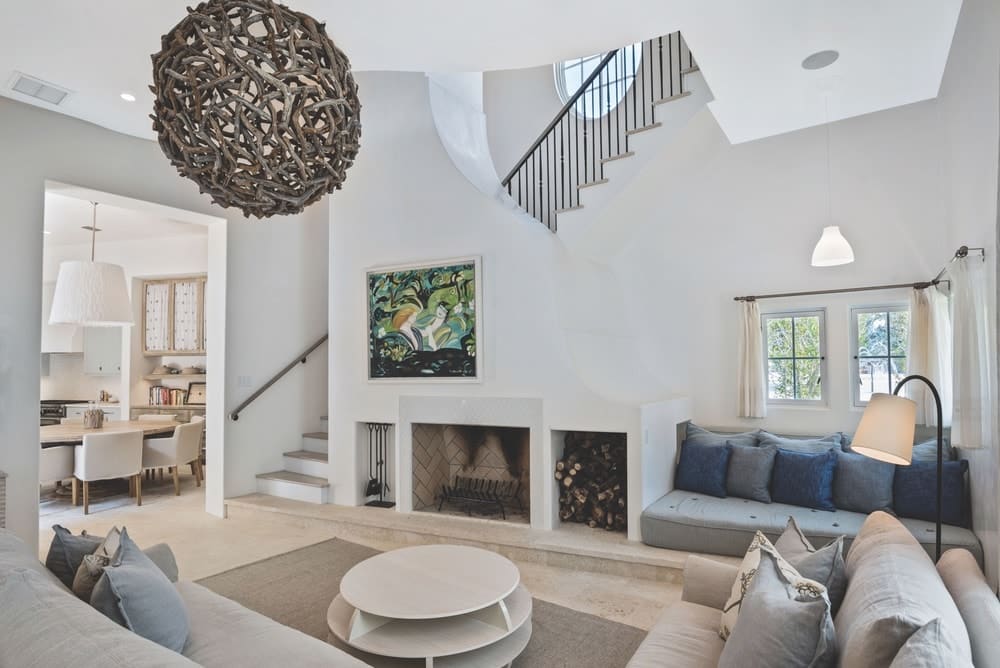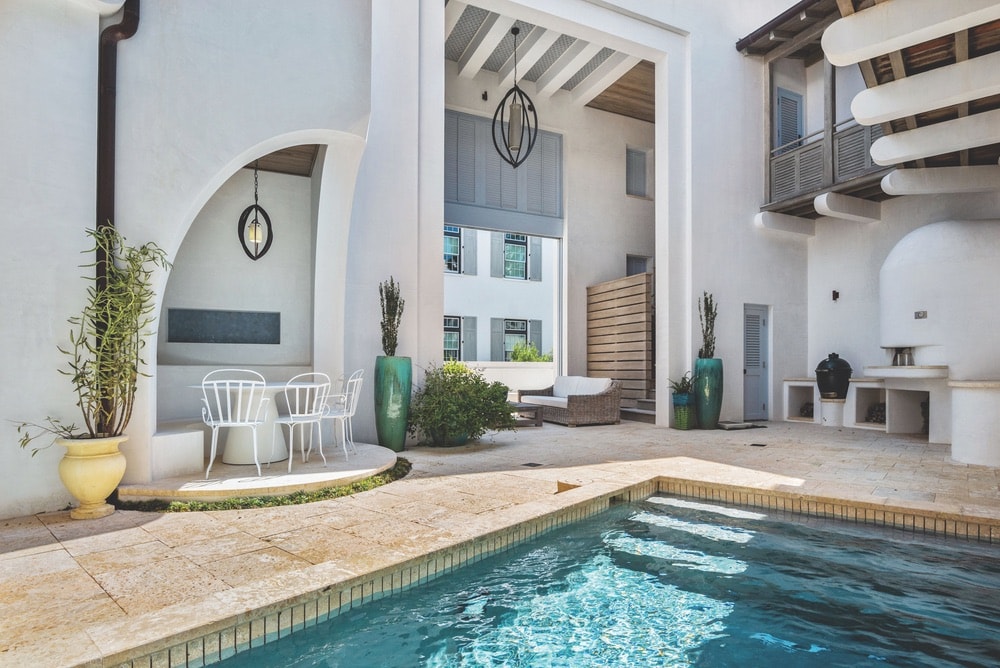 Iconic Gary Justiss Design Offers Modern Luxury and Private Pool
52 Butterwood Aly
Alys Beach | $4,397,000
Represented by Chris Abbott Group
Surround yourself with modern luxury in this 4,875-sq.-ft. home that features the iconic styling of Gary Justiss and offers three floors of curated living spaces. An illuminated entryway leads into an open living area and kitchen, ideal for seamless entertaining. Elegant finishes include white oak floors, custom tile work, and Dominican shell stone. Relaxing outdoor spaces include a first-level courtyard with a plunge pool. 
For photos, video, and current pricing, text 7594 to 800.359.0527.
---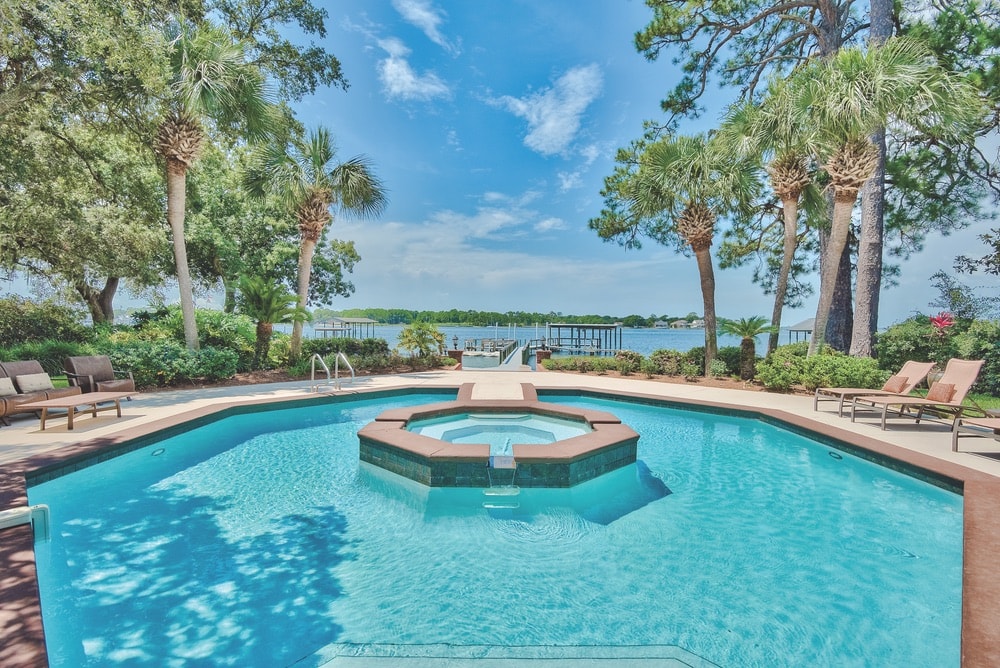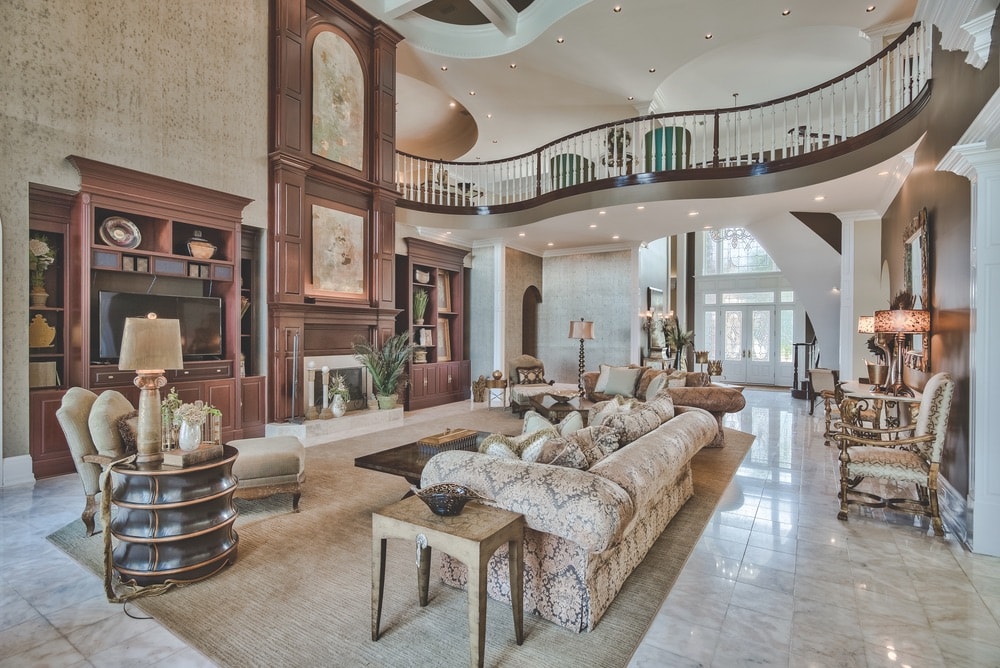 Gated Bayfront Estate with Desirable Amenities
921 Bambi Drive
Destin | $4,900,000
Represented by Tim Snelling
Located in the heart of Destin and just minutes from the Gulf of Mexico, this inspiring bayfront estate is a tranquil retreat that offers 115 feet of water frontage and desirable amenities. Highlights include open-concept living areas, mahogany built-ins, and a spacious gourmet kitchen. Located on 1.2 acres, this home features several amenities, including a carriage house, a deep water dock, and a pool and spa that overlooks the bay.
For more photos and current pricing, text 3524 to 800.359.0527.
---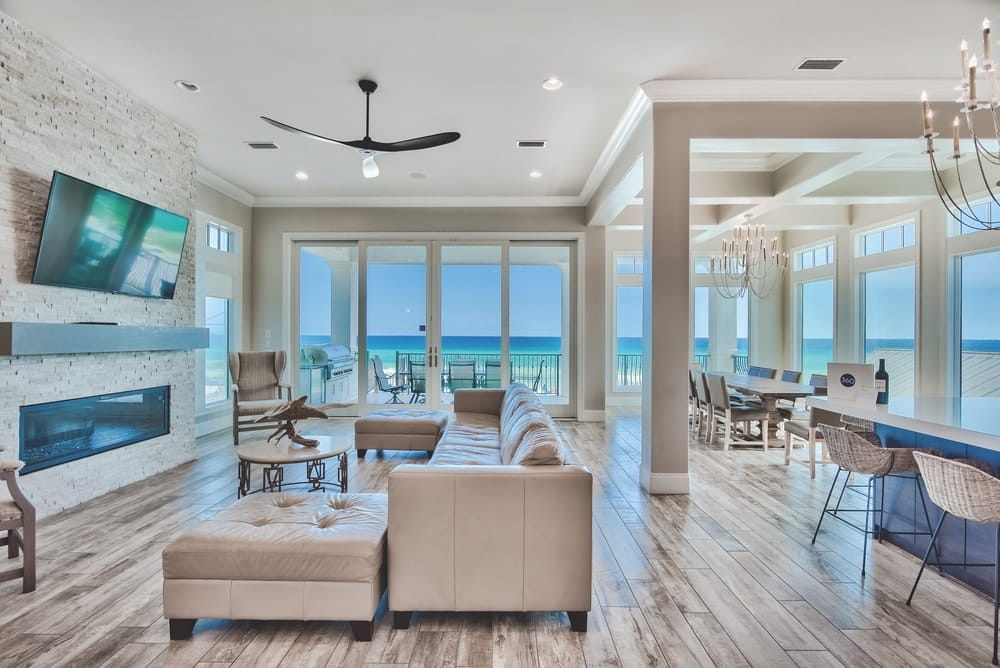 Gulf-Front Estate with Panoramic Views
219 Open Gulf Street
Miramar Beach | $6,750,000
Represented by Patrick Geiger
This idyllic coastal retreat offers private beach access and features seven king-sized owner's suites, an elevator, an in-home movie theater, and a gulf-front pool with a sitting spa. Take in panoramic views of the Gulf of Mexico from all three floors of this newly-built beach estate. Boasting a proven rental history, this home can easily accommodate large gatherings with plenty of parking and multiple bunk rooms that offer full-sized beds. 
For more photos and current pricing, text 8764 to 800.214.5743.
---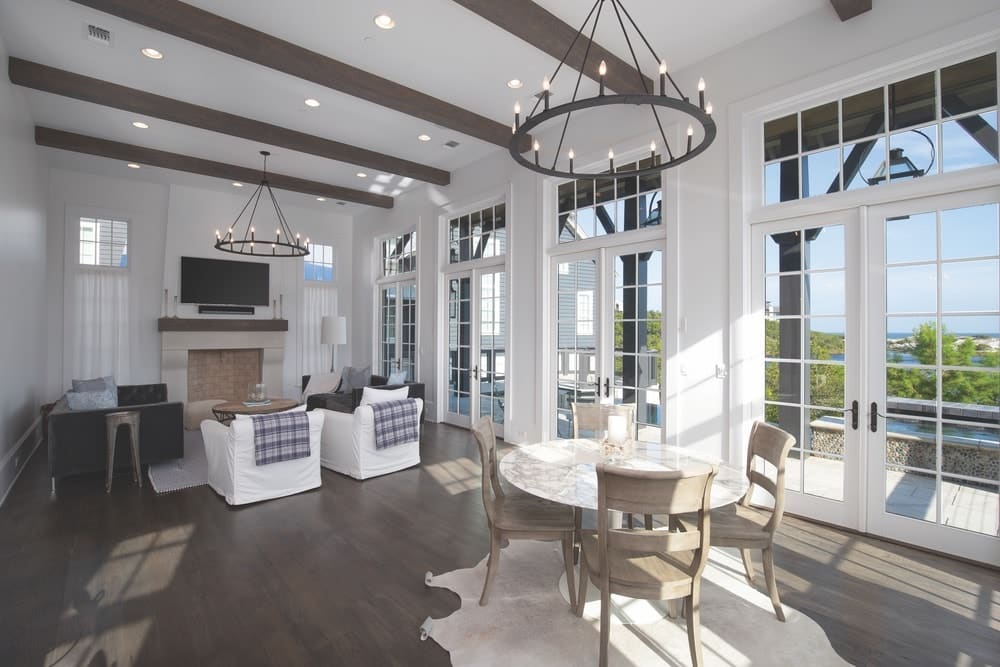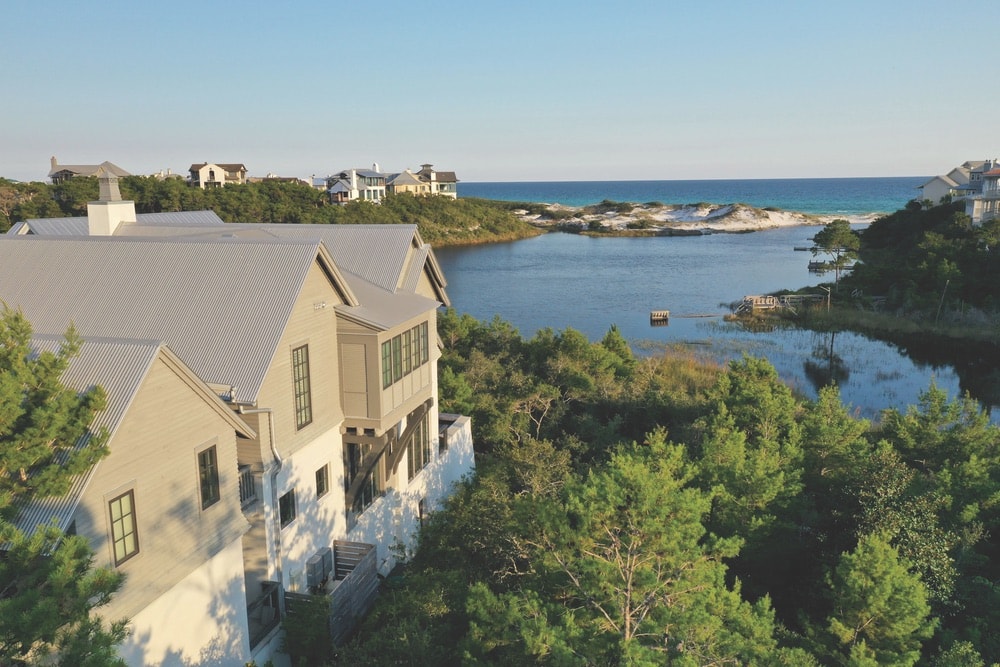 Elegant Domin Bock Design on Draper Lake with Gulf Views
28 Bluff Lane
Draper Lake Coastal Village | $2,950,000
Represented by Blake Morar
Enjoy unparalleled views of Draper Lake and the Gulf of Mexico from this lakefront home. Tucked in a gated community and boasting high-quality construction and finishes, this property also features a carriage house with a private guest suite. The first level of the main home offers an open floor plan, oak flooring, and 12-foot ceilings with exposed beams. Four sets of French doors lead to a picturesque outdoor area with an infinity-edge pool and spa. 
For more photos and current pricing, text 2464 to 800.359.0527.
---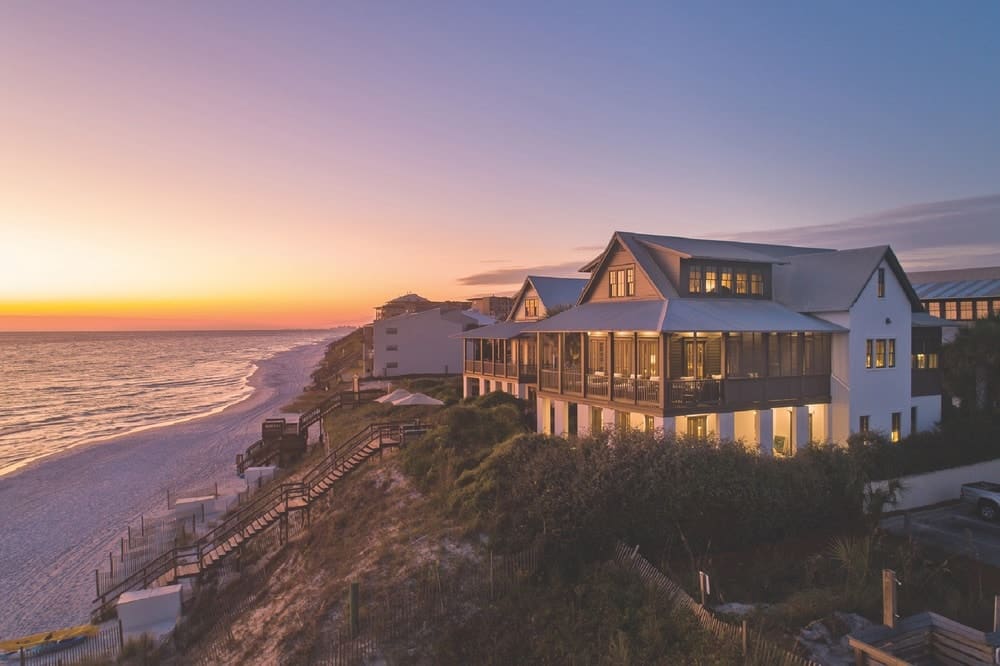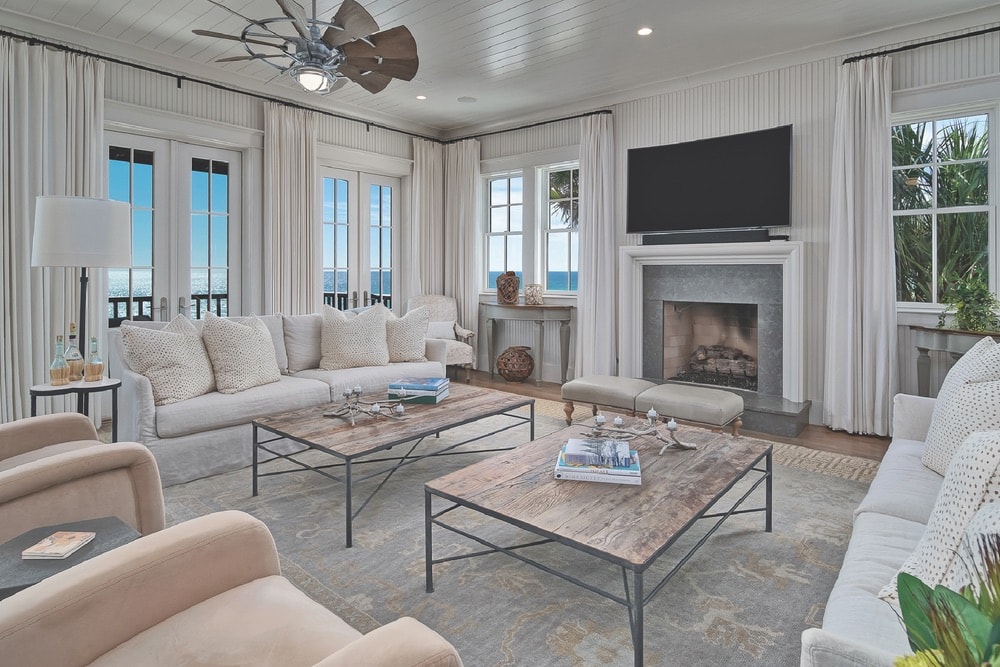 Sophisticated Gulf-Front Home with Panoramic Views
288 Blue Mountain Road
Blue Mountain Beach | $3,875,000
Represented by The Polakoff Group
Situated on the high bluffs of Blue Mountain Beach, this sophisticated gulf-front home was professionally designed and decorated. Each of its five spacious bedrooms offers an en-suite bath and views of the Gulf of Mexico. Enjoy sea breezes from covered first- and second-floor decks. Additional features include a steam room and an outdoor shower. This small, gated enclave of homes shares a seating area and boardwalk that provides common beach access.
For photos, video, and current pricing, text 9194 to 800.375.9828.
---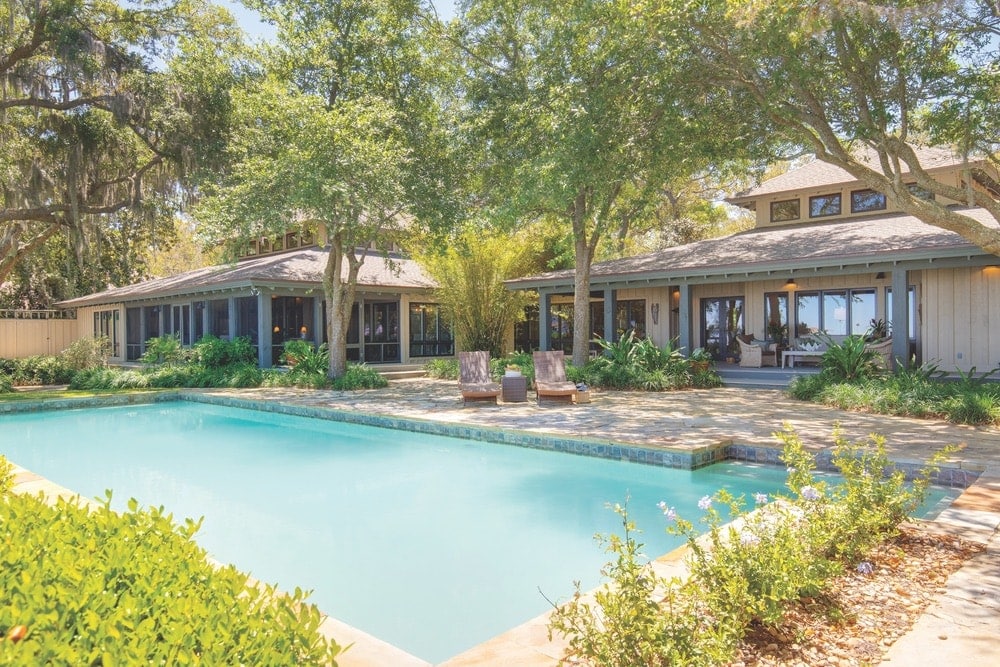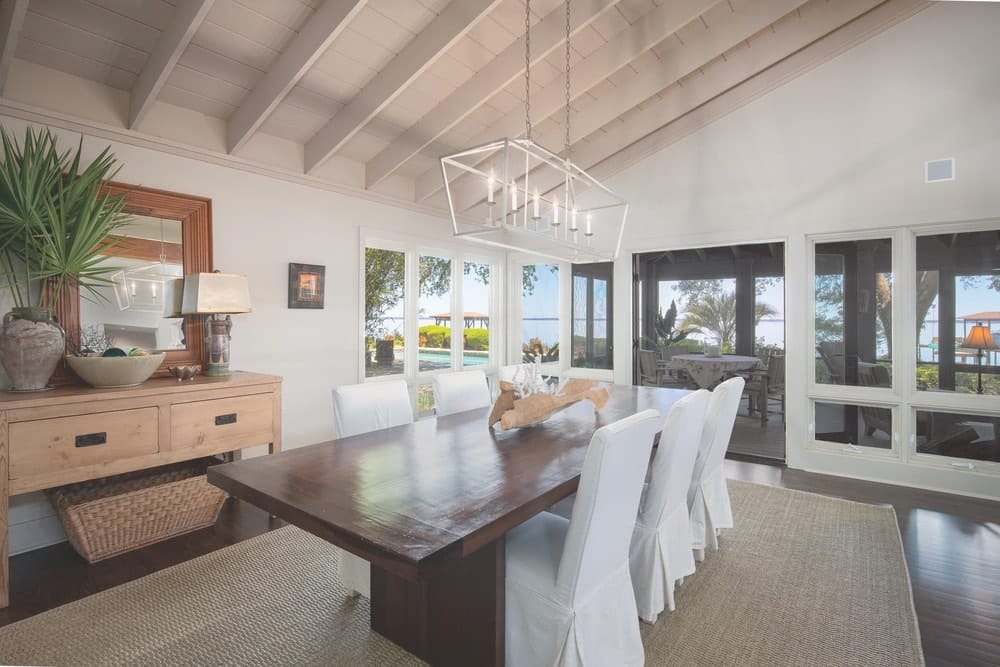 Bayfront Home on One Acre with Amenities
3 Adair Lane
Santa Rosa Beach | $2,350,000
Represented by Blake Morar and Carrie Shoaf
This bayfront residence combines a traditional, Southern-style exterior with contemporary living spaces. The home includes a spacious screened porch, large pool, a boathouse and dock, and a separate cottage for guests.
For more photos and current pricing, text 2184 to 800.359.0527.
---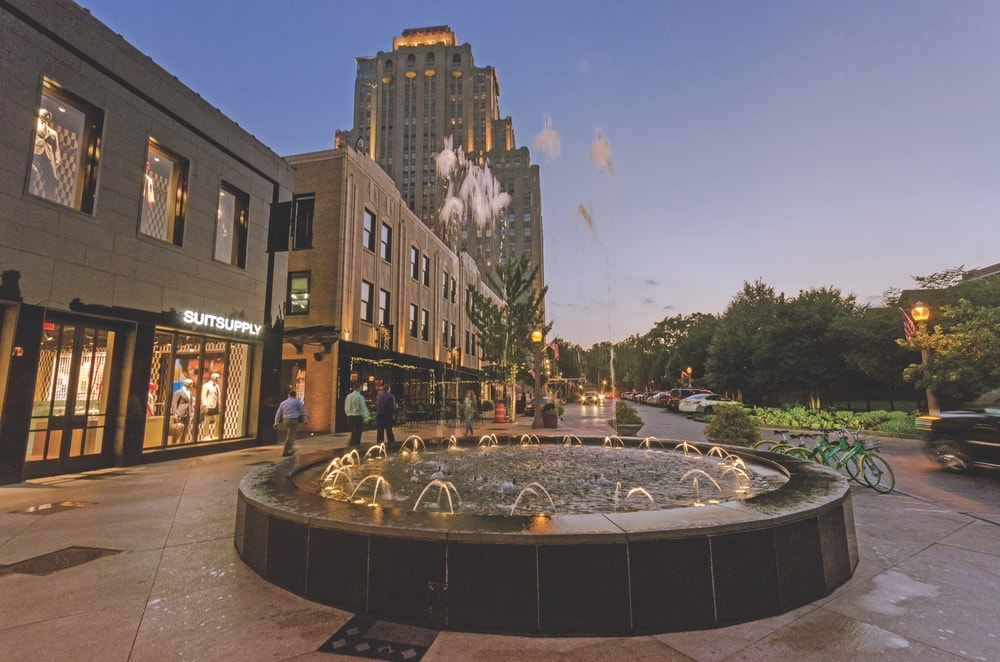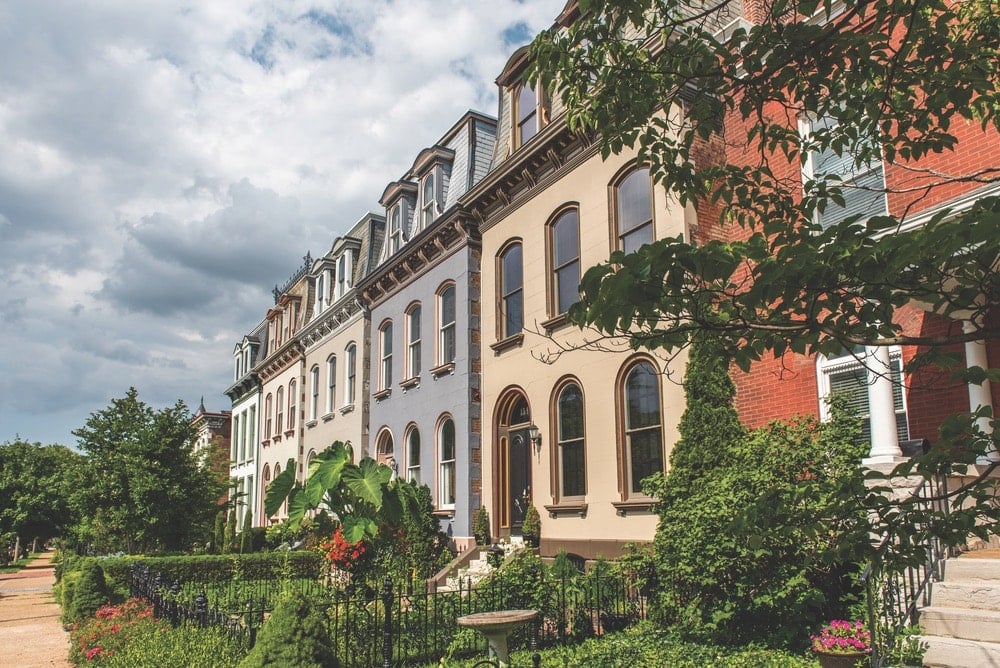 Featured Destination
St. Louis, Missouri – The Gateway to the West
Known to residents as a "BIG small town," St. Louis—or as locals lovingly call it, "The Lou"—is a cultural center, home to many free tourist attractions, historical sites, and top restaurants. Founded by French and Spanish settlers on the banks of the Mississippi River, St. Louis has been a melting pot since its initial population boom in the early 1800s. Since then, the city has been host to memorable events such as the 1904 World's Fair, numerous World Series Championships for the St. Louis Cardinals, and, most recently, the celebration of the St. Louis Blues winning the 2019 NHL Stanley Cup.
The city is also known for its cultural touchstones. Located in historic Forest Park, and known as one of the best in the nation, the Saint Louis Zoo boasts a collection of more than 600 species. Summertime favorites include the annual Shakespeare Festival and The Muny. During winter, the park hosts the annual opening of Steinberg Skating Rink.
Rated one of the best cities for startups, St. Louis is home to numerous Fortune 500 companies, including the world-famous Anheuser-Busch Brewery, Edward Jones Investments, Centene, Energizer, and Nestlé Purina. St. Louis also boasts a melting pot of delicious menus at some of the nation's best James Beard award-winning restaurants and Michelin star-rated hotspots.
The best thing about the city and its surrounding counties, however, is the variety in styles of homes. You'll find everything from newly built townhomes styled for modern convenience to historic charm in city gingerbreads and industrial-chic lofts downtown. There is undoubtedly something to find — and fall in love with — for every style and every demographic of homeowner.
---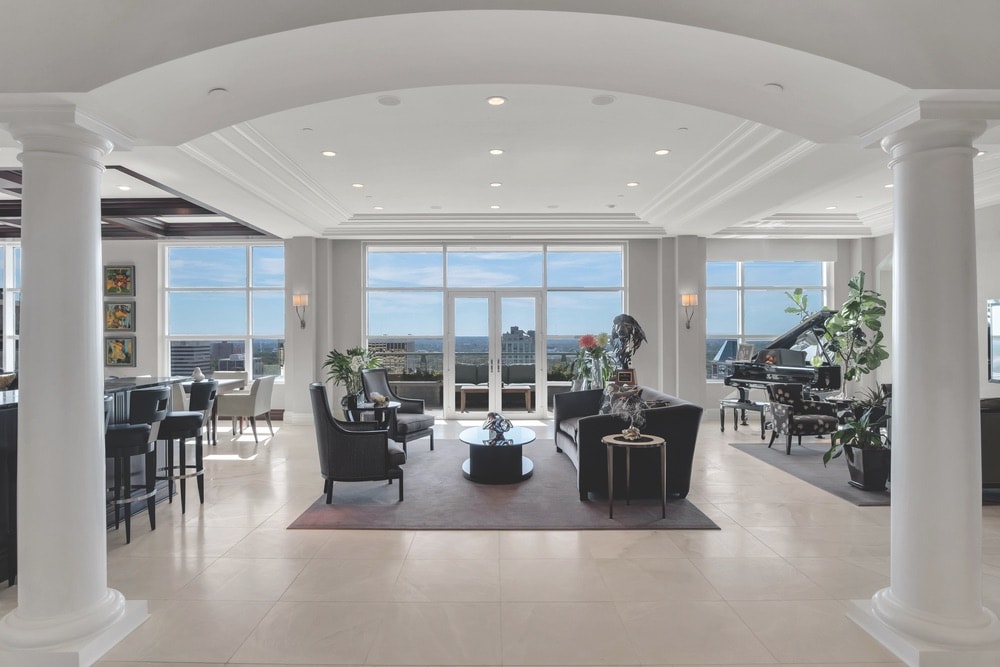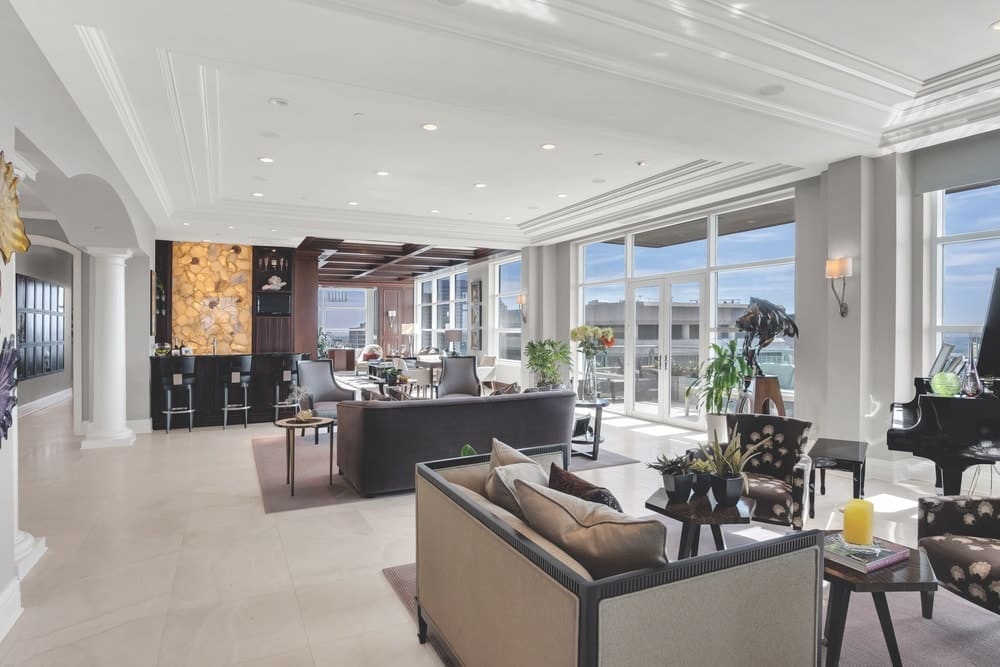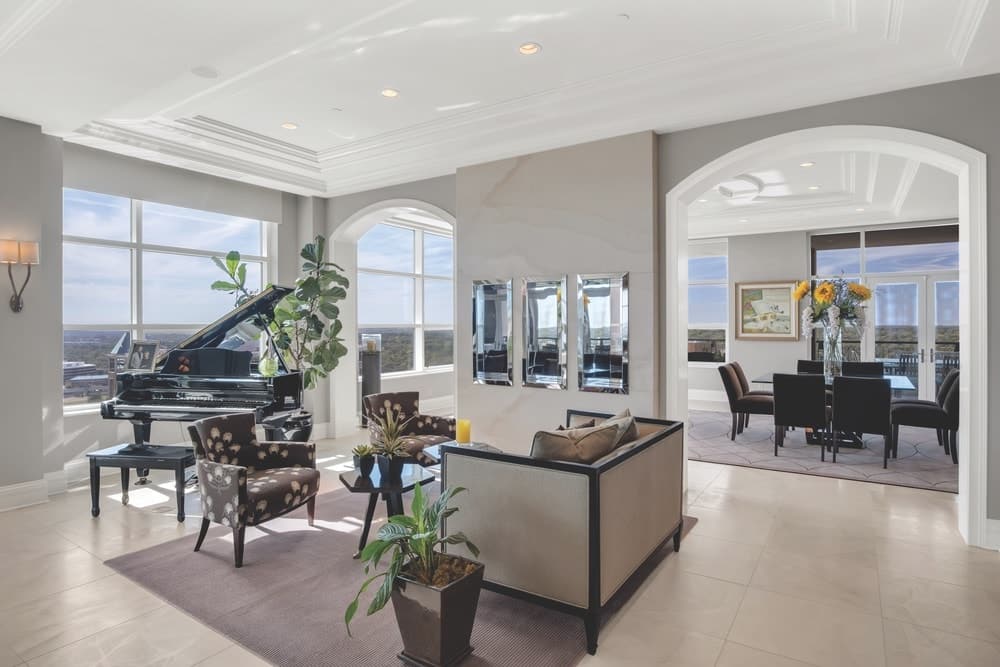 Luxury Penthouse Living with Inspiring Views
8025 Maryland Avenue, 15C
Claton, Missouri | $2,735,000
Represented by Suzie Wells and Aimee Simpson Dielmann Sotheby's International Realty
Combining modern amenities and exquisite outdoor spaces, this luxury penthouse is situated on the 15th floor and features spectacular views from expansive windows. Enjoy more than 4,000 square feet of elegant living spaces with high-end finishes, extensive millwork, and an artful vibe. Two terraces offer southward and westward views of the surrounding urban area, and residents also receive assigned parking spaces and an oversized storage locker.
Call 314.973.8761 or search 4RQ4TN on SothebysRealty.com.
---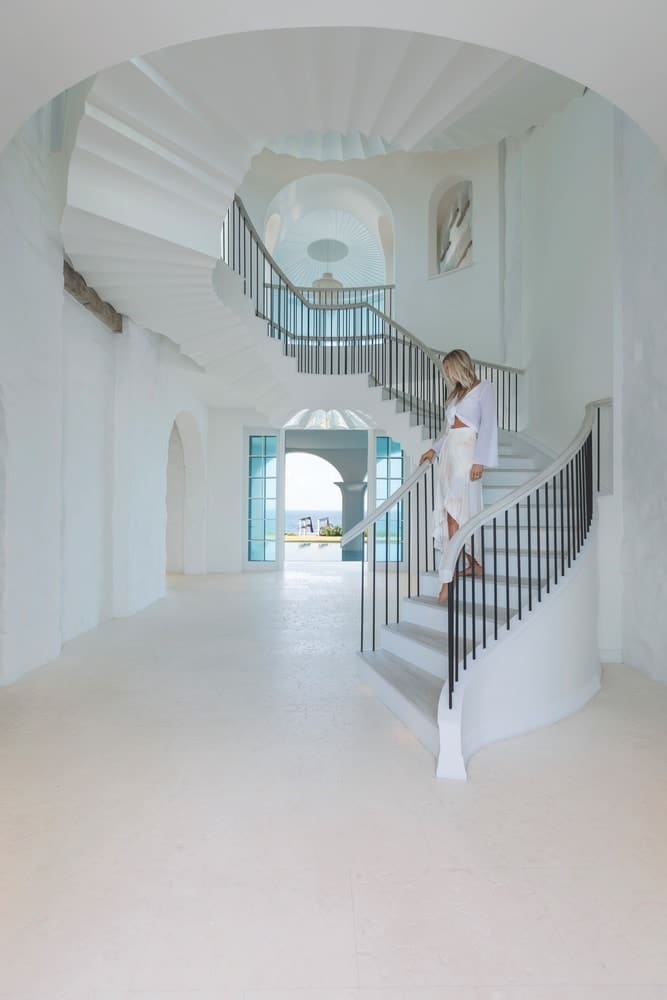 Looking for more?
If you enjoyed this specially-curated showcase of Niche, more properties and original stories await in the complete Fall & Winter issue, on our website now (ScenicSIR.com). If you prefer a hard copy, we're happy to drop one in the mail to you. Give Scenic Sotheby's International Realty a call at 850.231.6052 or stop by one of three locations:
30Avenue
12805 US Highway 98 East, Suite D201
Inlet Beach, FL 32461
Blue Mountain Beach
3305 West County Highway 30A
Santa Rosa Beach, FL 32459
City Market Bayside
4495 Furling Lane, Suite 110
Destin, FL 32541
We are currently open Monday, Wednesday, and Friday from 8 AM until 2 PM, or by appointment.
---
About Sotheby's International Realty
A World of Connection
The white-glove experience each Sotheby's International Realty office in our network delivers makes us a globally sought resource for luxury real estate services. Whether you're looking to buy or sell in your local market or in one of the world's most desired destinations, we can place you with an agent whose market specialization and skill set meet your needs—and ensure a seamless experience.
23,000 Associates | 1,000 Offices | 70 Countries and Territories
— V —
---
ARTICLE CATEGORIES