A Story of Hope
Interview by Lisa and Gerald Burwell | 
Photography courtesy of Mercy Multiplied
As a woman who spent the first eight years of her career working at a correctional facility for teen girls who had been classified as juvenile delinquents by the state of Tennessee, Nancy Alcorn understood that the systems in place were not always the way to help every young woman in need of guidance.
The facility where she worked for five years was home to approximately three hundred inmates at any given time—each one sentenced by the court to one year in the facility because they were too young for the women's prison. "Working for the state on a daily basis gave me direct encounters with government programs funded by taxpayer dollars that were not producing permanent results and changed lives," Alcorn says. "It broke my heart to see young women leave the correctional facility and go back to the same neighborhoods where pimps, drug dealers, and gang members were waiting for them. Some were murdered by their pimps, others died from street gang fights, and many died from accidental drug overdoses. In addition, there were quite a few of those girls who committed suicide before the age of eighteen because they felt like they had no hope."
Of the young women who survived to see age eighteen, Alcorn says, many ended up in the women's prison system anyway due to a lack of getting the help they needed to reform their lives. While pursuing her master's degree, Alcorn met many of those women while interning at a women's prison in Nashville. She also spent three years investigating emergency child abuse cases, and says she quickly made a connection that the anger she had witnessed in so many teen girls was something that stemmed from emotional, physical, and sexual abuse they suffered during childhood. "I also realized that we should never judge anyone because we have no idea what they have been through," she says. "There is always a why behind the what."
Determined to find a better way to help these young women than putting them in a government system, Alcorn moved to Monroe, Louisiana, and founded Mercy Ministries in January of 1983. The faith-based residential program for young women ages thirteen to thirty-two was designed to help them cope with and recover from life-controlling issues, such as anxiety, depression, sexual abuse, eating disorders, self-harm, addictions, unplanned pregnancy, and sex trafficking.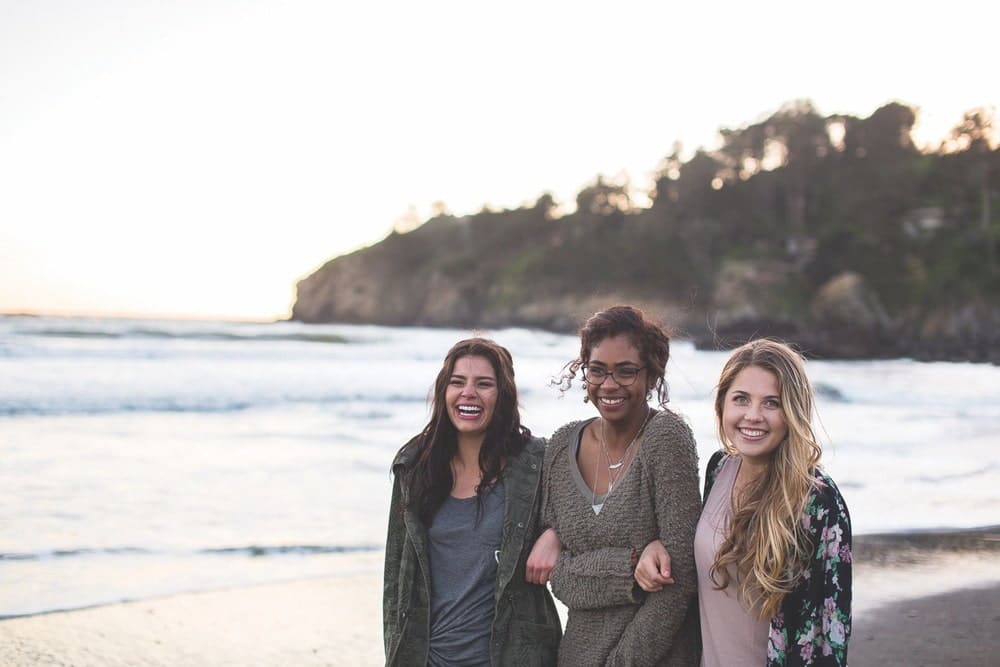 Now known as Mercy Multiplied, Alcorn's vision has evolved into a successful program with US locations in Monroe and Nashville, as well as Sacramento, California, and Saint Louis, Missouri. Mercy also has international affiliates in Canada, New Zealand, and the United Kingdom. "Now, thirty-six years later, we have seen thousands of women come through our doors," Alcorn says. "They are now living their lives with hope and purpose."
Alcorn expounds on her mission for helping young women in need and the challenges faced while running an international faith-based recovery program:
VIE: What is the hardest part of running the ministry—obtaining funding, dealing with legal bureaucracy, staffing?
Nancy Alcorn: The most challenging part of running the ministry is the financial provision aspect. All of our facilities are debt-free, and we are committed to operating at the highest level of excellence. We are also committed to paying our staff as much as they would make in a comparable position at a for-profit organization. In addition, we are committed to taking every young woman in free of charge. The vast majority of them would not be able to pay, and even if they could pay, they need to be able to trust that we genuinely care about them and that we are not trying to make money off of their issues.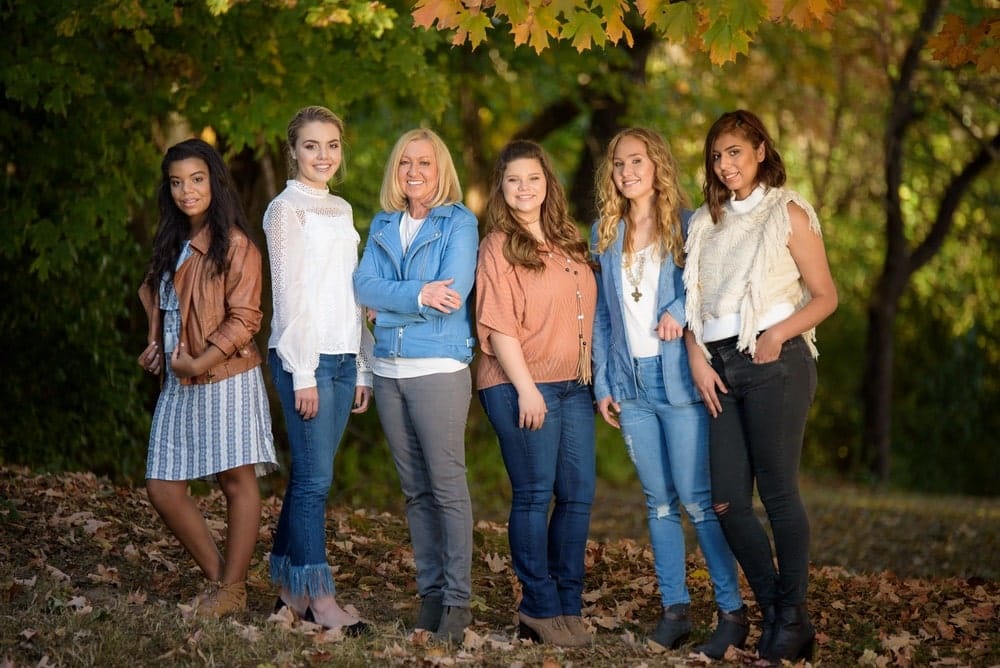 Facilities like ours typically charge up to $2,000 per day; but because we have hundreds of people who choose to give to Mercy Multiplied, our doors are open to all young women thirteen to thirty-two who are committed to making a change.
The fact that we do not take state or government funding enables us to share God's unconditional love and mercy with each young woman who walks through our doors. This enables us to help them get rid of the shame and guilt and condemnation of the things that have happened to them in their past.
Operating all of the facilities at such a high level of excellence requires us to pray continually for more people to become monthly, quarterly, and annual donors. There are times that it looks like we are not going to make it—yet God never fails to touch the hearts of people from all over the United States and around the world to give. We are continually making efforts to grow our donor base, especially in light of the new facilities that we plan to build and operate.
The faith-based residential program for young women ages thirteen to thirty-two was designed to help them cope with and recover from life-controlling issues.
Here are two examples of how God has given major provision for us over the years:
Several years after opening our first home in Louisiana, we quickly realized that we needed additional space. We bought the property next door so that we could build an additional building to bring in more young women seeking help.
Around that time, I was invited to speak at a weeklong conference in Las Vegas. I was absolutely exhausted after the conference ended, so I was looking forward to a nice long nap when I settled into my seat to fly back to Louisiana. I looked around the plane and noticed that the only vacant seat was right next to me and was thanking God for extra space to stretch out for my nap!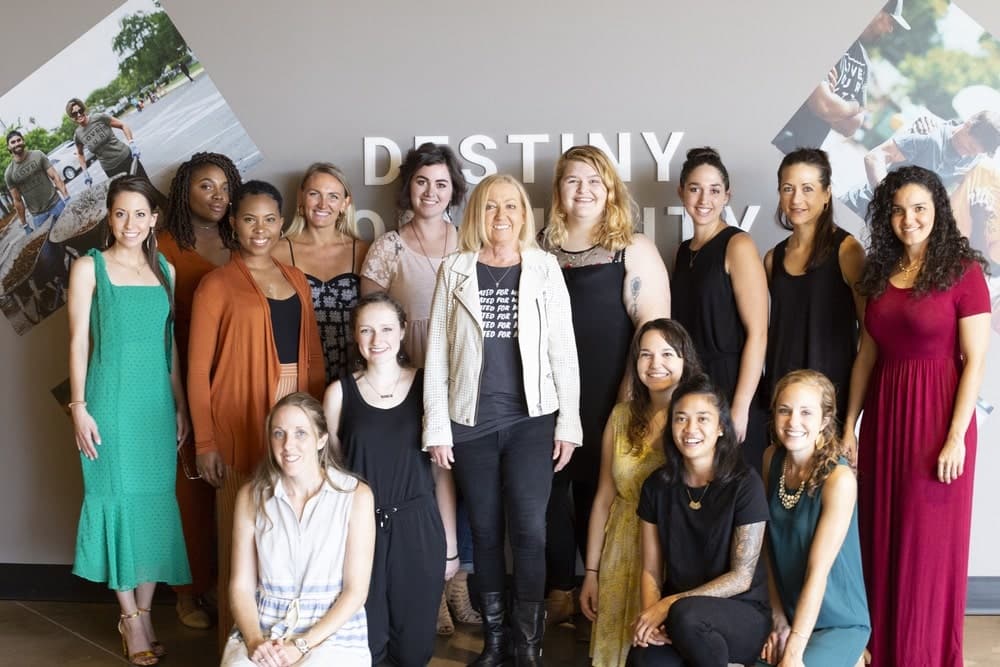 Right before they closed the cabin door, a man came down the aisle to occupy the last vacant seat. I quickly pretended that I was already asleep because I didn't really have the energy to be "chatty" with a stranger. But that plan didn't last long, because as we were about to take off, I felt him poking me in the arm. Apparently, he was ready to chat! He asked how much money I had lost gambling in Vegas, and I told him that I had actually been there to speak at a conference. He began to ask more questions about the conference and what I did for a living, so for the next two and a half hours, I talked to this man about Mercy and how we help girls with life-controlling issues.
DFW Airport was our first stop, which was where his trip ended, but I had one more flight to go. As we parted ways, he asked for my contact details. I didn't really think twice about the interaction because I regularly meet people in my travels and don't usually hear from them again. Four weeks later, the phone rang at Mercy, and my executive assistant told me that there was a man on the phone who wanted to talk to me. He told her that he was "the man on the plane" and I would know who he was.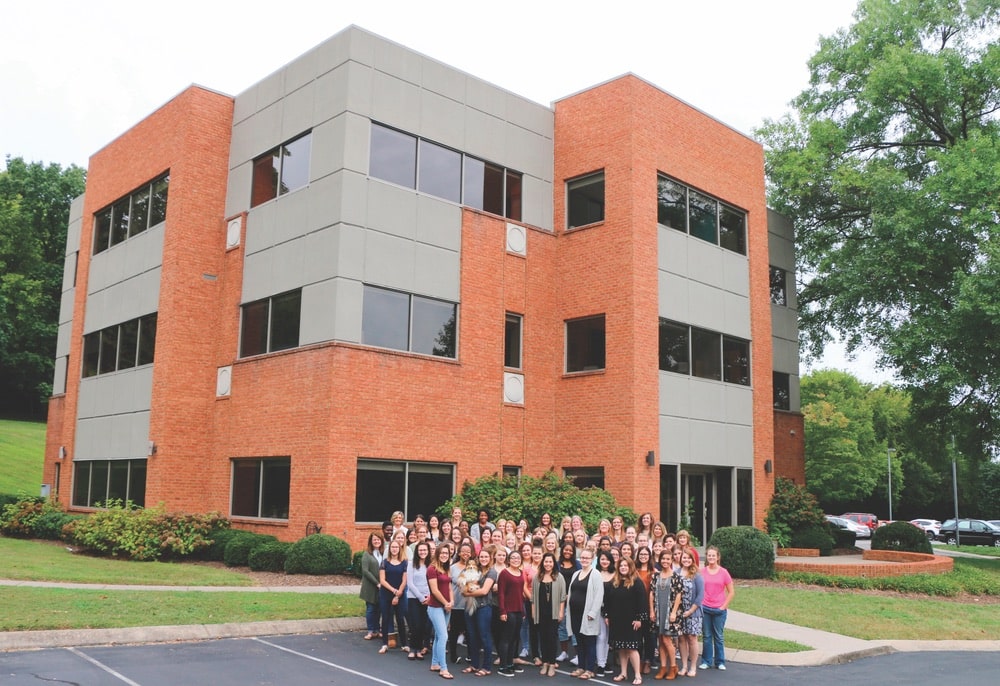 I picked up the phone, and he immediately began to tell me why he was calling.
"Nancy, I had so many things I wanted to tell you that day on the plane, but we ran out of time. When I get stressed out because of my job, I usually fly to Vegas to gamble, party, and chase women. But this time, it just didn't feel like that's what I was supposed to do. Three months before that day I met you on the plane, I asked God to forgive me and help me get my life together. I don't know a whole lot about this 'God stuff' yet, but I get up every morning, make my coffee, smoke my cigarettes, and read my Bible. I'm not perfect, but I'm a different guy than what I used to be."
I told him that no one is perfect, and we had a good laugh.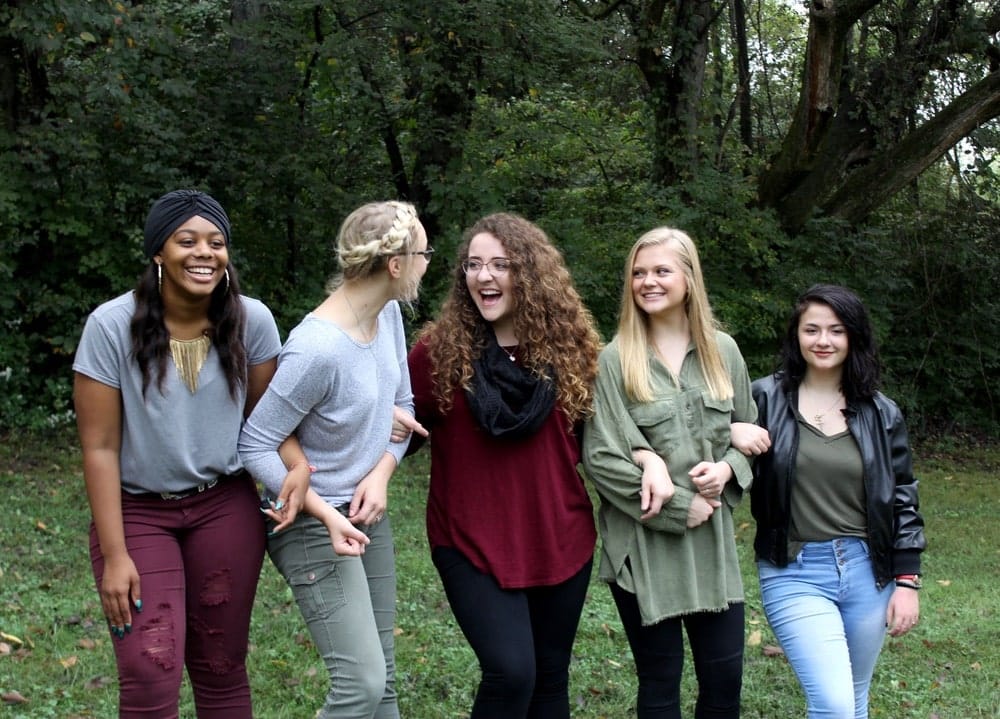 He continued with his story and shared, "I sat through three flights that day trying to fly standby to get home, and I got the last seat next to you on the plane that day. I now realize that I was supposed to be on that flight to meet you. I'm not used to this 'being led by God stuff' yet, but every morning when I pray, I keep seeing your face and feel like I'm supposed to help you build. Are you trying to build something?"
I told him that we had started taking in girls facing unplanned pregnancies, and we had been getting so many requests that we needed to build another building. He was silent for a moment and then started crying. When he finally was able to speak, he said, "Forty years ago, I was born to a teenage girl who had been violently raped. I never met my biological mother, but I'm sure that if there hadn't been a place for her to go, I would have been aborted. I am so grateful for her decision to choose life and allow me to be born. When I was five days old, she placed me in a wonderful adoptive family, and I had a great upbringing. My adoptive mother passed away last year and left me with millions of dollars. I want to do something with the money that will honor her memory. I am going to pay for the building that you need."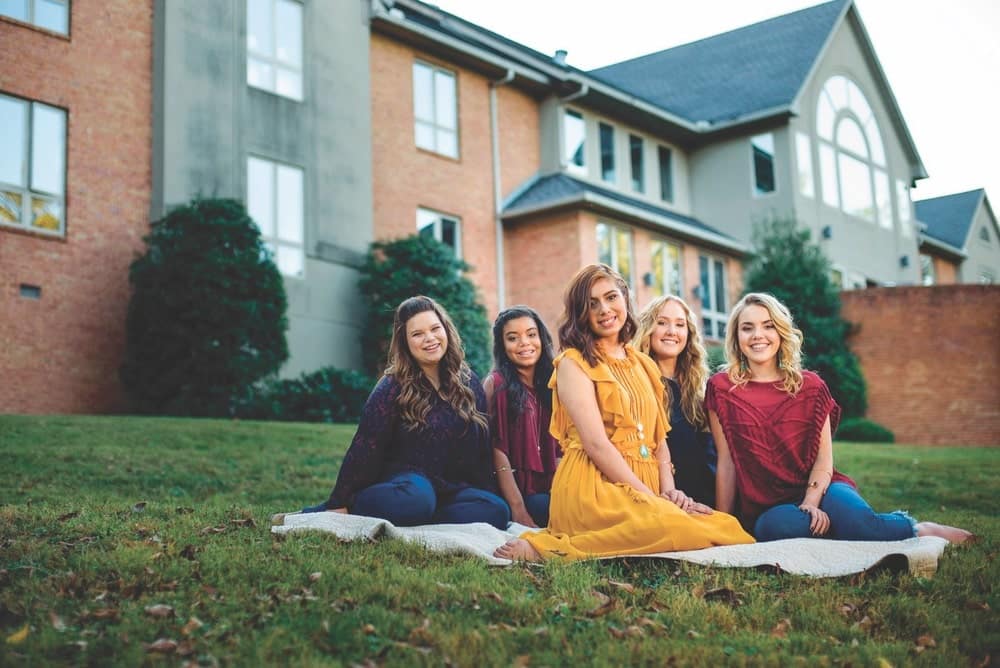 I was absolutely speechless.
He flew me out to Dallas to meet with his attorney and accounting firm to sign an agreement that I could share the story about how we met, but I could never share his name. So, to this day, there is a plaque hanging in the lobby of that building in Louisiana that says, "Special thanks to the 'man on the plane' who made this building possible."
A more recent story of God's awesome provision is the story of how our home in Sacramento came to be. A billionaire from the city had it in his heart that he wanted to build a place for young women who were struggling to get the help they needed. He started asking people he knew around the country if they knew anyone who was doing this, and people kept telling him about me and our work at Mercy. He contacted me and made arrangements to fly his private plane to Nashville to tour our facilities, hear some of the girls' stories, and meet with our accounting team to review our financial records. He was so moved that he flew me out to Sacramento three weeks later to show me an expensive piece of land that he wanted to donate to us. He also let me know that he wanted to pay for the building of the home. It's now a twenty-five-thousand-square-foot, multimillion-dollar, state-of-the-art facility with room for forty residents.
Today, we have twelve acres of property in the Florida Panhandle, which is where we believe God is calling us to open the next Mercy home.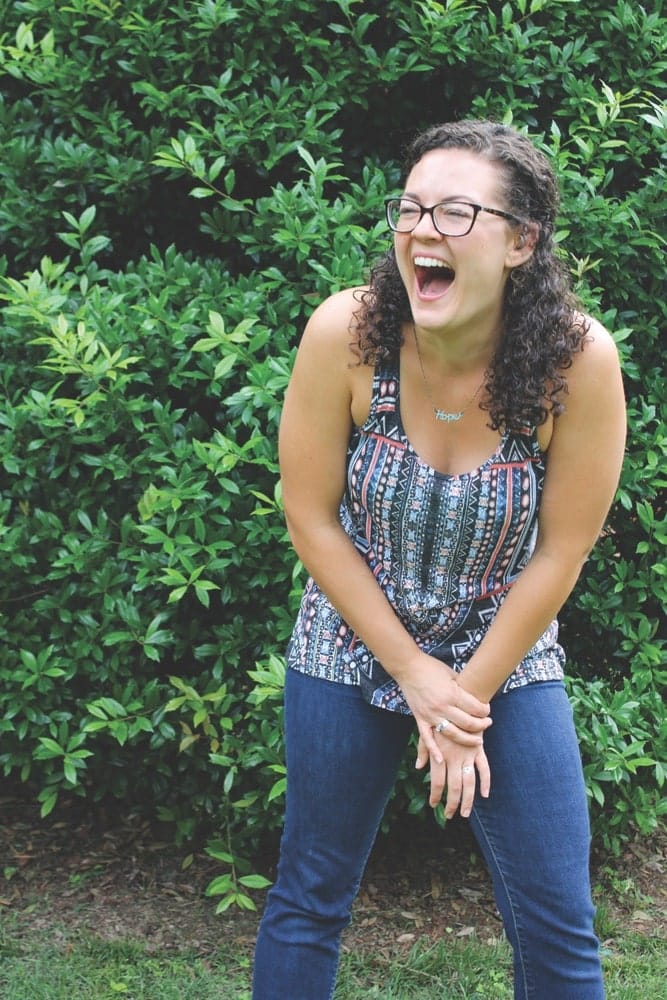 VIE: What are some of your favorite success stories?
NA: Nicky's story is undoubtedly one of the most incredible stories of transformation that I have ever witnessed. Nicky was sexually abused as a child, her parents divorced when she was eight, and she began looking for ways to numb the pain from her trauma. By age ten, she developed an eating disorder, and by age thirteen, she had begun self-harming and doing drugs. In addition, Nicky was diagnosed as an addict, as bipolar, and as having borderline personality disorder, anxiety disorder, and obsessive-compulsive disorder. She was raped in high school and spiraled downward, eventually attempting suicide. By age twenty-one, Nicky was addicted to cocaine and heroin, living the life of a prostitute to support her drug habit. She was hospitalized in forty-two different treatment facilities 126 different times. After a nearly fatal overdose, Nicky made the decision to enter our Mercy Multiplied program. When she walked through our doors, she was on fourteen prescribed medications and had been told that she would be in psychiatric programs for the rest of her life.
Nicky graduated from the Mercy program eight months later, completely drug-free and no longer in need of any of the psychotropic drugs. Nicky's relationship with her family is completely restored, and they now live in the same city. Since graduating from Mercy seven years ago, Nicky has graduated from college with a degree in social work and is now in graduate school to receive her master's degree and become a therapist.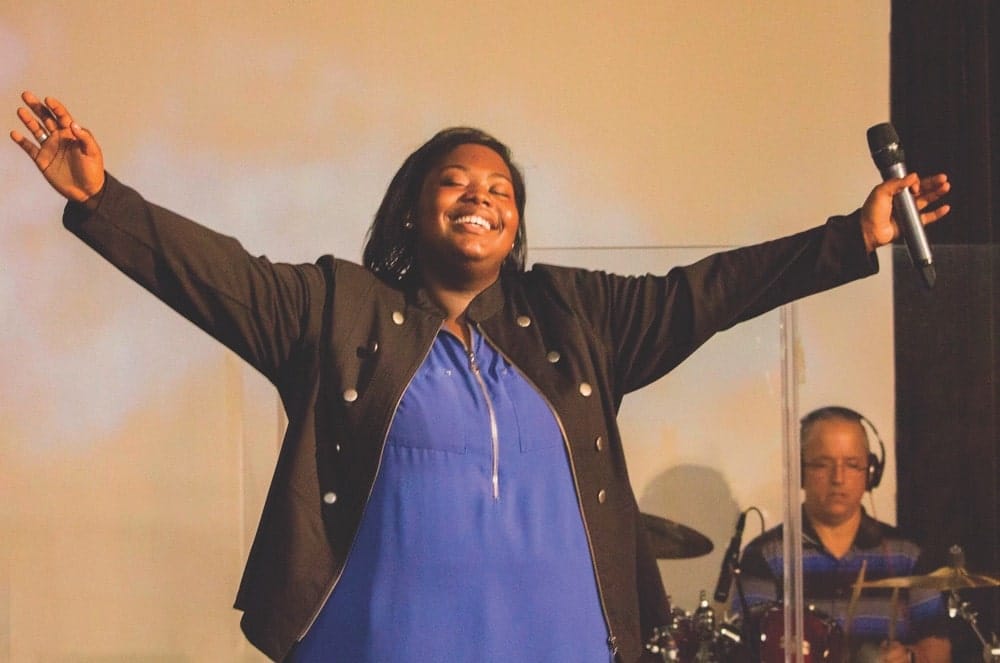 Porsha, another of our residents, was the daughter of a crack addict—she only weighed three pounds when she was born. Porsha's mother abandoned her when she was three in favor of her drug-addicted lifestyle. Her father was a heroin addict who was jailed for grand theft auto. The state intervened, and Porsha was put into foster care as a very young child. She experienced both physical and sexual abuse while in foster care. At age six, she moved in with her grandparents and was sexually abused by her older boy relatives. The pain of Porsha's early years led her to seven suicide attempts, the first one being at age nine. Porsha was eventually diagnosed as bipolar and schizophrenic. At age seventeen, she moved in with her cousin, and a very serious suicide attempt landed her in the hospital. It was at that point that pastors from a local church told Porsha about the Mercy Multiplied program. She was excited to know there was a place she could go to get real help and that she did not have to pay.
During her time at Mercy, Porsha experienced the power of forgiveness toward her parents. She worked through the pain and trauma of her past and was eventually reconciled with both her mother and her father. Since graduating from Mercy over six years ago, Porsha has found very fulfilling work at a group home for people with various disabilities. She pours out love on them from the overflow of love that God has given her. Porsha is also a worship leader, and for the first time in her life, she has found financial stability. In Porsha's own words, "When I tell my story, I feel like I'm describing a different person. Everything about me has changed. My heart was broken at one point, but God created it to love and to be loved. That's the life I have now."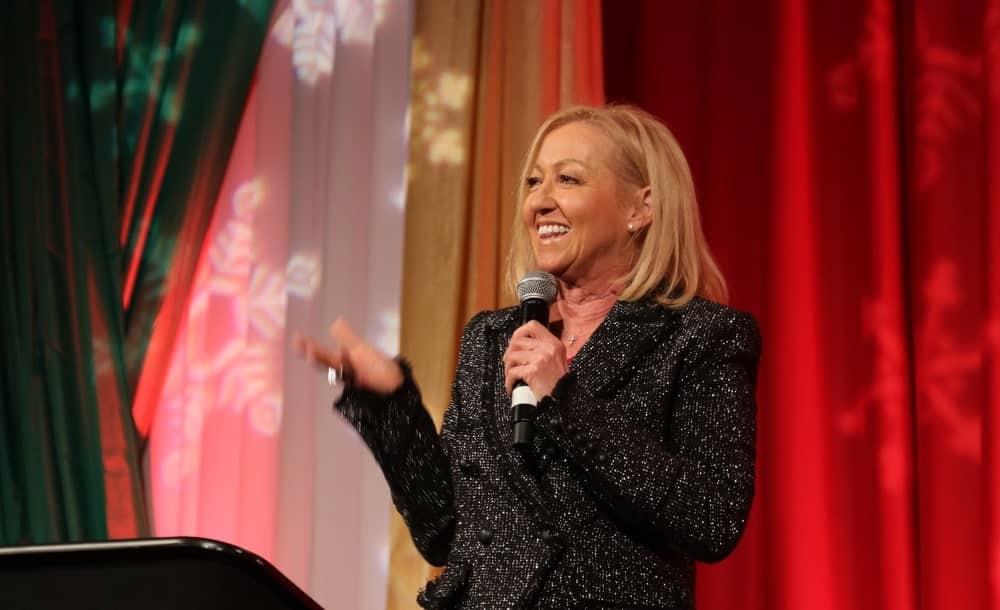 VIE: Does Mercy Multiplied have one general rehabilitation program, or are there different programs operating simultaneously?
NA: We do not have generalized tracks. Our multidimensional approach is uniquely designed to address the whole person—spirit, soul, and body. Our counselors are highly trained in trauma. They utilize best practices in intervention and therapeutic skills to address multiple issues. The core of the program is to identify the root issues in the lives of the residents rather than continually treating symptoms that mask the pain instead of healing it.
Mercy's goal is to help residents permanently stop destructive cycles, discover purpose for their lives, and become productive and thriving individuals who understand their past does not determine their future.
VIE: Are family members part of the rehabilitation program?
NA: Yes, family members are an important part of the process; however, we have some young women who come to our facilities who are not connected to their families. In such cases, we do all that we can to utilize outside resources to move them toward family reconciliation whenever possible.
There are times that it looks like we are not going to make it—yet God never fails to touch the hearts of people from all over the United States and around the world to give.
VIE: Mercy Multiplied is hoping to open a new state-of-the-art rehabilitation home in Santa Rosa Beach, Florida—how close are you to reaching your funding goal, and when do you anticipate opening?
NA: We build all of our Mercy Multiplied homes debt-free. We have twelve acres of property on Highway 331 just south of Bay Bridge, before you get to Highway 98. We have received unanimous approval from Walton County Commissioners, and we have all our construction documents completed. Because of Hurricane Michael in 2018, we feel like the timing is not right to begin public fund-raising. Because of this, we do not have an anticipated opening date; however, we are currently praying for donors who have the resources to step up and provide the $10 million we will need so that we can start this building process right away.
VIE: Describe the environment of the Mercy Multiplied home and some of the primary goals that were considered when designing the program.
NA: Many young women have come to Mercy expecting a cold, hospital-like environment and are shocked to discover a beautiful, warm home with staff who truly love and care for them. I remember telling God when He called me to start Mercy, "If you're asking me to do this, then I'm asking you to make a way for us to be able to provide the very best for these young women. I don't want to tell these young women how valuable and precious and special they are and then bring them into a place that is less than first-class." We want our residents to know we value them, even more so because of what they've been through, how they have been mistreated because of what other people have done to them, or because of bad choices they've made that have exposed them to being mistreated.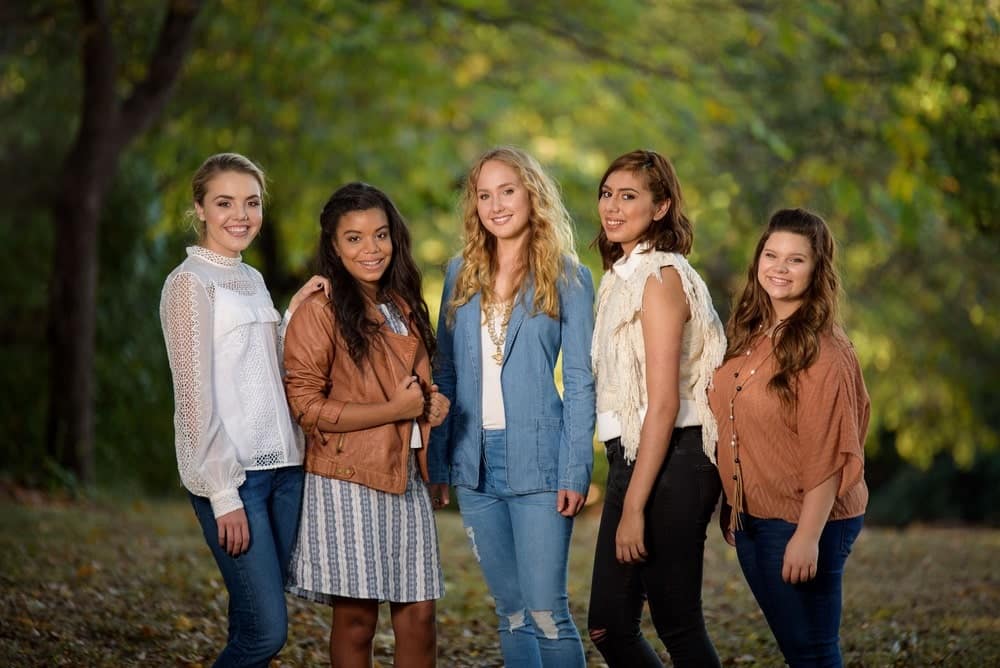 VIE: Where does Mercy Multiplied get its operating fund?
NA: Mercy is funded 100 percent by donations. We do not receive any government funding and we do not charge our residents. Donations come from individuals, foundations, businesses, civic organizations, and churches. We have several monthly partnership programs, including our Sponsor a Girl program at two hundred dollars per month. We also have our Team Mercy 360 monthly partnership at thirty dollars per month. Supporters can become monthly partners at any amount or give special gifts of any size. Mercy seeks to operate under the highest standards of financial accountability and excellence. We work to consistently exceed industry standards through the ECFA (Evangelical Council for Financial Accountability), we have received the top-ranking Platinum Seal of Transparency from GuideStar, and we have top ratings from Great Nonprofits.
VIE: Does the average resident suffer from mainly one life-controlling issue, or is the diagnosis usually multifaceted?
NA: Diagnosis is almost always multifaceted. Recent data indicates an average diagnosis of at least three mental health diagnoses per resident. We live in a world functioning in high levels of complex trauma. The mental health industry is trying to figure out what to do with everybody. Almost every young woman who walks through our doors has had at least one suicide attempt.
VIE: Are diet and nutrition of any particular importance?
NA: Yes! Each of our Mercy homes has a fitness and nutrition manager on staff. Meals for our residents are set with a menu plan approved by a registered dietician. There are three meals each day, plus optional healthy snacks available. If a resident is dealing with an eating disorder or other health issues, she is given an eating regimen set for her by our nutrition manager. Our residents also participate in regular recreational activities, including aerobics, going to the gym, and neighborhood walks led by the fitness manager, who designs specific fitness plans for our residents. On the weekends, residents can participate in recreational activities like volleyball and going to the park.
We want our residents to know we value them, even more so because of what they've been through, how they have been mistreated because of what other people have done to them, or because of bad choices they've made that have exposed them to being mistreated.
VIE: Are residents able to pursue their basic educational needs while in the program?
NA: Residents between the ages of thirteen and seventeen who have not graduated or do not have their high school equivalency test are required to participate in a school option. Options include our online home-schooling program or pursuing the GED/HiSET/TASC for those who are seventeen and older. Adults who have not graduated from high school have the opportunity to work toward a high school equivalency test as well.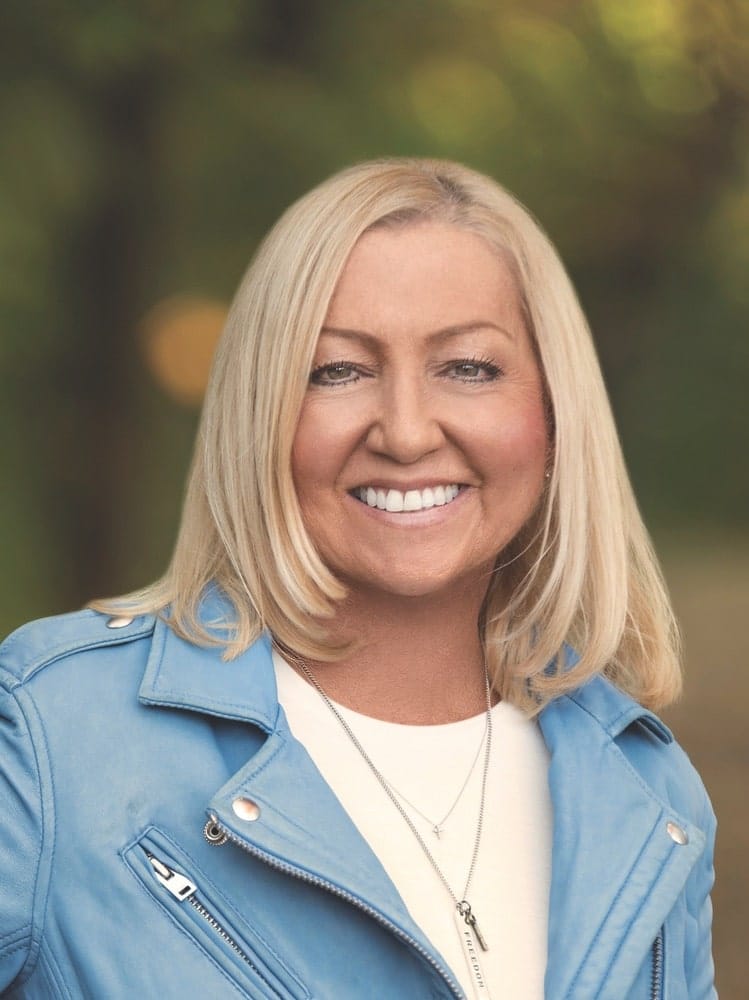 VIE: What kinds of efforts are necessary for follow-up or aftercare when residents graduate from Mercy Multiplied?
NA: A transitional care liaison helps graduating residents with planning what their life is going to look like after they graduate. Our goal is to assist residents in reentering their community successfully. We provide assistance in the areas of education, employment, transportation, community involvement, and health care.
VIE: How do you measure or study the Mercy Multiplied program's success rate?
NA: Every five years, we have an independent firm conduct an anonymous survey of former Mercy residents to determine how successfully our residential homes are fulfilling our mission. In our 2018 survey, 627 former residents responded. Nine out of ten of those who responded said that their hope was restored and their lives were transformed during their time at Mercy, and 93 percent of them said that they would recommend Mercy Multiplied to other young women who are hurting or struggling.
— V —
---
To learn more or to become a supporter, visit MercyMultiplied.com.
ARTICLE CATEGORIES