Observations from Mercedes-Benz Fashion Week Spring 2012
By Ainsley Rogers
There are a few things in life a girl doesn't forget. Her first crush. Her first kiss. Her first date. Her first Fashion Week.
My romance with fashion has been my longest relationship. As a fashion enthusiast, I've been known to eat peanut butter for a week to allow for my shopping expenses, and I'm sure this makes my parents very proud. But this fascination started at an early age. I was sucked into the vortex of Teen Vogue and The Devil Wears Prada, where I felt my first fascination for photo shoots, fashion, and magazines. It turns out, as frivolous as they may seem, these adolescent fascinations would shape not only my adult interest in fashion but also my career in the magazine world. I really don't fancy myself a fashion writer as much as a keen fashion observer, and it was with this well-practiced habit that I attended Mercedes-Benz Fashion Week Spring 2012 in New York City—my first assignment for VIE.
Although I had actually lived in New York City once upon a time, tales of Fashion Week always sounded like they were from a land far, far away, a land I wouldn't be a part of any time soon. So when Lisa Burwell, publisher of VIE, told me she was packing me up and putting me on the first flight to Manhattan to cover this celebrated week in her place, I stumbled through various stages of disbelief before finally settling on what can only be described as unadulterated enthusiasm.
Knowing that VIE had covered Fashion Week extensively since its very first issue was a bit frightening for a first timer like me. But with VIE's marketing assistant, Darby Kellum, and award-winning photographer Romona Robbins Reynolds in tow, I took off for the Big Apple with lofty dreams and as bright-eyed and bushy-tailed as our 6 a.m. flight would allow.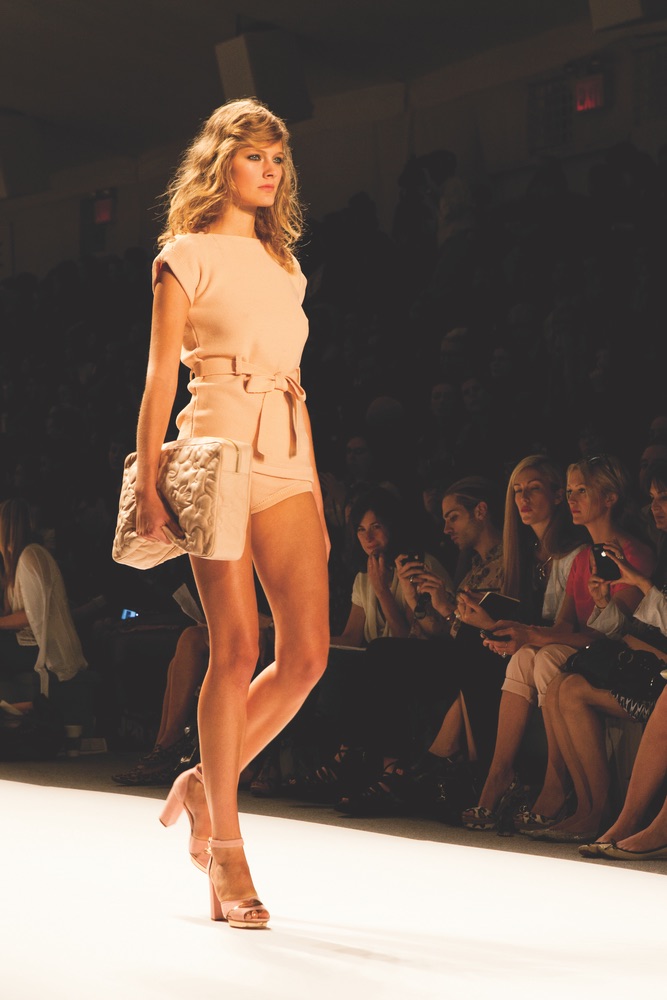 After a quick unloading of the luggage and an outfit change at our chic, sixties-inspired suite at The London NYC, we made our way to Lincoln Center to navigate the scene and familiarize ourselves with the surroundings before attending our first show the next morning. After a quick encounter with Sophia Bush, who was wearing a retro red polka-dot dress, we finally found the trailer where we were to pick up our press passes. It was here we made fast friends with Leslie, a Mercedes-Benz Fashion Week employee who was drawn to our Southern accents. She gave us the lowdown on where we should be and what we should do, and she set aside a few vouchers for us for the acclaimed Fashion Week gift bags. (Insider perks!)
This wasn't the only time our Southern accents would gain us attention with the Fashion Week force. For the rest of the week, a simple hello seemed invariably to be followed by, "Wait, where are you guys from?" and we'd be befriended by writers, photographers, designers, servers, interns, and security guards, all curious about our use of the word "y'all" and our pronunciation of the word "good." We didn't mind, of course, because no good Southern girl would be rude to a new acquaintance.
We did have to learn to stifle our squeals upon seeing celebrities and socialites. We still almost had a few full-blown meltdowns over Beyoncé, Nicki Minaj, Anna Wintour, Olivia Palermo, Sophia Bush, Emma Roberts, Kim Kardashian, and a handful of other celebrities that were on our radar. But later, the long work days jaded us a bit and, as each silver-screen darling strutted into the lobby of Lincoln Center with little or no reaction from us, we realized we'd quickly adapted to the daily grind.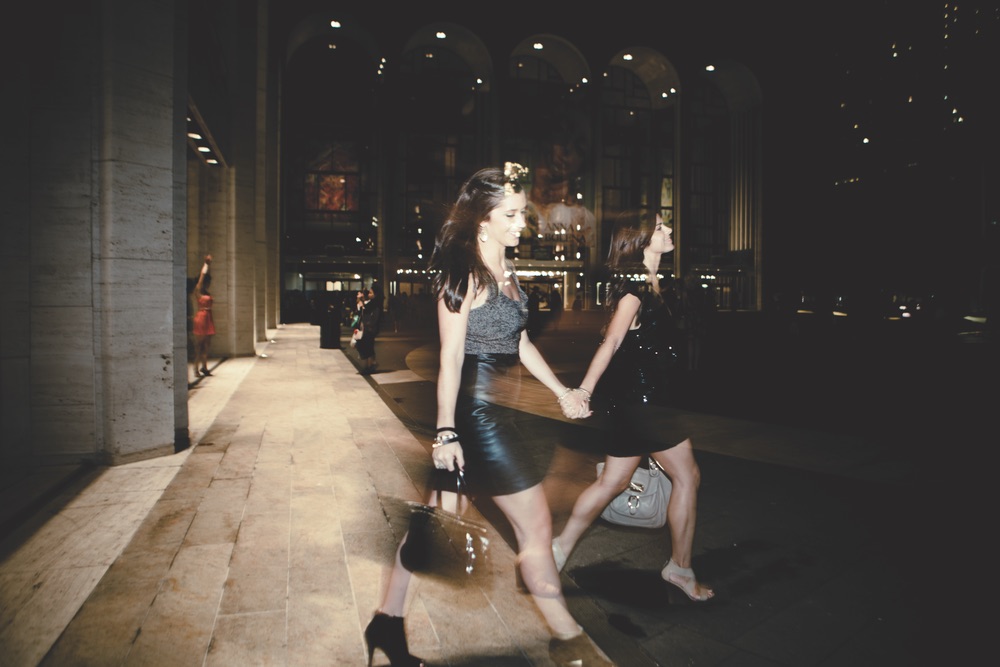 Our days were long and our work was hard, but our hearts were filled with an excitement for what we were doing. Each morning, our alarms chimed at 6:30 a.m., beckoning us to arise, look our best, and be our sharpest. In the South, specifically Florida, we tend to keep things casual, so you can imagine the stress that was induced first by packing for the trip and then by dressing for each day. Hot temperatures mixed with the fall fashions had us mixing up our wardrobes in a beach-meets-New York way. Up and dressed, we'd cover our sore feet in Band-Aids before slipping into another pair of heels and making a quick stop at Starbucks for three skinny lattes. A flash of our press passes to the row of security guards at Lincoln Center and the day would begin with a quick scan of our show invitations and then settling into our runway seats.
As I sat on the third row of the Jill Stuart Spring 2012 show—our first show of the week—I tried my hardest to quell the butterflies on attack in my stomach. The crowd hushed a little as a thin, black-suited girl wearing a headset pulled up the plastic covering the runway and began to walk with it, the plastic fanning behind her like a haute couture skirt rustling in the breeze. Lights dimmed. Music filled the room. Silence ensued as blindingly bright white runway lights lit up the dark room and photographers raised their cameras and fought for arm space from their pit. My heart skipped a few beats. Then came the models—leggy, light-stepping models with no expressions—who paraded silk and chiffon pastels down this celebrated runway for the approval of an entranced audience. I was almost breathless with excitement, but a crush will do that to you.
Our photographer's experience was a different story. While Darby and I breezed into Lincoln Center to sit comfortably behind celebrities and department store buyers at the shows, Romona vied with photographers from the New York Times, Vogue, and other high-profile publications to get into the photographers' pit. The photographers' pit was, quite literally, a battleground. Photographers, arriving half an hour before the rest of the audience was allowed in, were forced to wait in line before each show. They raced to their minuscule roped-off area at the end of the runway to claim the spot that would allow them to get "the shot." This often meant pushing others out of the way, arguing, or relying on the hierarchy of reputation to bring order to these competitive individuals. Romona, with her tiny frame and extensive experience in adventure photography, not only navigated this scene like a seasoned veteran, but managed to befriend many photographers from major publications who took her under their wings to ensure she was front and center.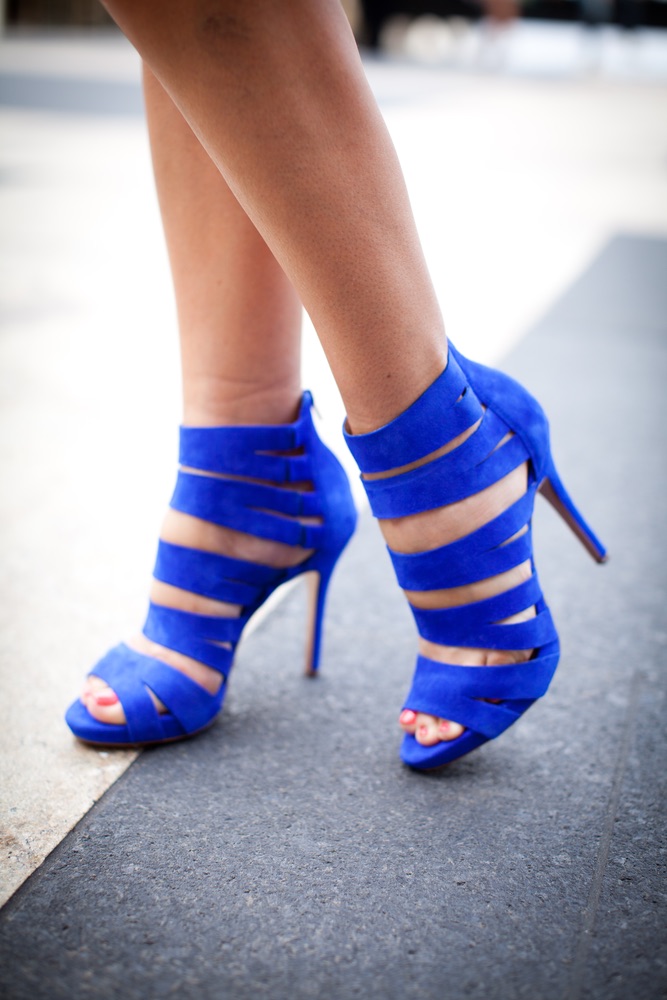 While the shows inside were, of course, the reason for the fashion season, the promenade at Lincoln Center was where the real-life, there-to-be-seen fashion was found. Lincoln Center was constantly aflutter. Stylish attendees milled around to discuss shows, tourists stopped by to witness the hype, journalists hung around to get a story, and photographers camped out to get celebrity shots or great examples of a growing phenomenon—street style. Street style was made popular by bloggers who feature the unique and fashionable outfits worn by "regular people" during the course of their average day. Whether at Fashion Week or in SoHo on a Sunday afternoon, these average people are celebrated for their style. As street style blogs have become the of-the-moment obsession, photographers were on the hunt for the fashionable nobodies attending Fashion Week. Unlike what was happening inside Lincoln Center, where the emphasis was on designer labels, outside Lincoln Center was less about the label and more about being noticed for personal style.
One afternoon, after we'd been in the city a few days—which may or may not have felt like a month—I was organizing my notes and giving my poor feet a rest when I found myself contemplating a few things, Carrie Bradshaw-style.
Why did we care about Fashion Week, exactly? How could I go back to Florida and write about all the exquisite lines I had witnessed if I couldn't describe my fascination with them in the first place? These self-analyzing questions led me to the kicker: what is the real reason we love fashion?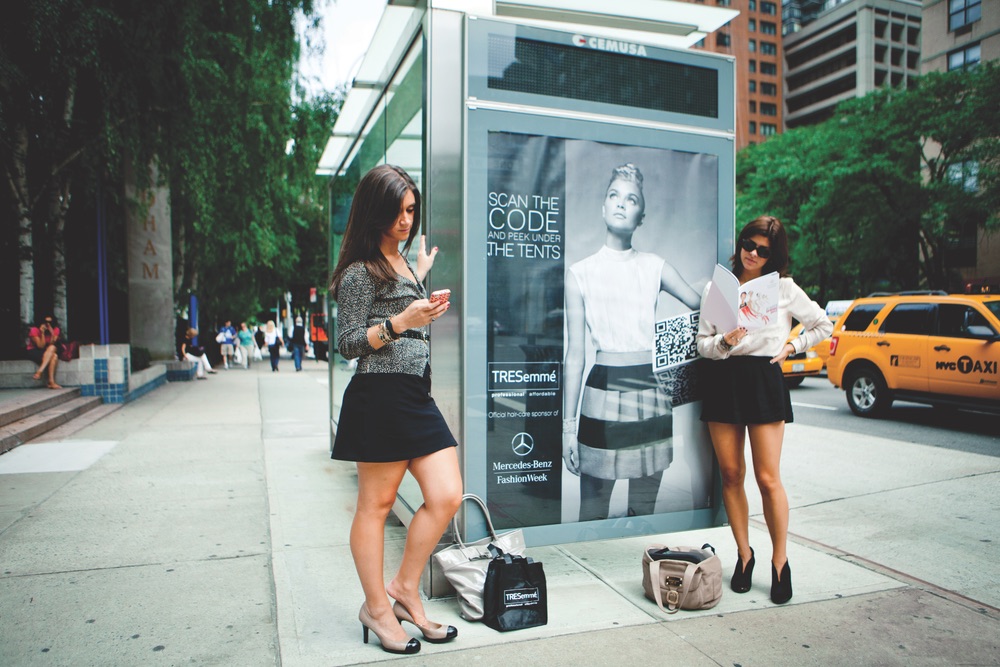 It has been said that in a bad economy, people dress their best. That seemed odd to me at one point, but it began to make sense given the circumstances. When times are challenging and it is a struggle to make ends meet, we still have control of the image we portray to the outside world by the way we dress. Dressing well when times are tough can make everything seem like it's going to be alright. "Dressed for success" is a common phrase for a reason.
Our personal style is something we ourselves can handle, and the way we handle ourselves speaks a thousand words to those we encounter every day. Why else do we dress up for an interview or a date? We are the sole owners of our personal style, and it's not for the taking. Style, in its purest form, is just another form of self-expression. And all expression is based on some form of art. So, if style is an expression, then fashion, essentially, is an art.
Style, in its purest form, is just another form of self-expression. And all expression is based on some form of art. So, if style is an expression, then fashion, essentially, is an art.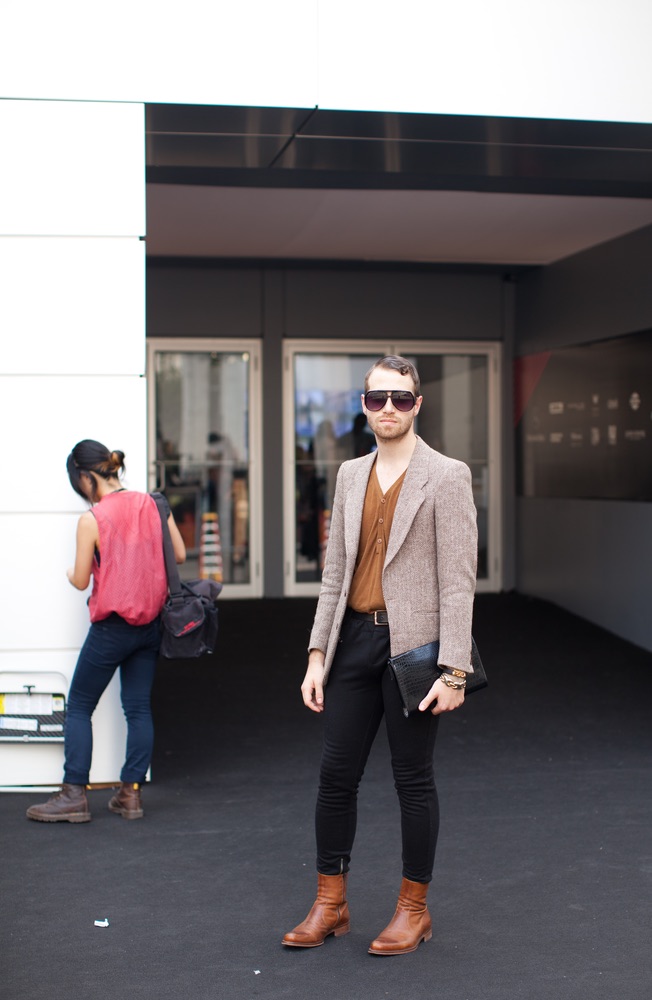 Monique Lhuillier, Oscar de la Renta, Vera Wang—these designers and others are the fashion world's artists. In my beloved The Devil Wear's Prada, Nigel says it best when describing designers' work, "... what they did, what they created was greater than art because you live your life in it." Now that's an argument.
At some point, designers' work reforms their audience and allows people a little more room to be a little more uniquely themselves. Because ultimately, that's what fashion does, doesn't it? It allows you the room to be you. It allows you the opportunity to put a signature on yourself that the rest of the world sees. At Fashion Week, those of us who were aware of our self-expression through our personal styles were there to appreciate the art.
The reason we love fashion is simple. It doesn't just make us look good. It makes us feel good. It influences the style that lets us be us. No matter the label, it is your depiction of yourself.
Growing up, my mother always reminded me that it doesn't especially matter where your clothes come from as long as you can take pride in the way you look. She was a smart one, because that was an early lesson in owning my personal style. This is exactly what I was seeing at Fashion Week—fashion is important because it influences people's self-expression.
The designer labels inside Lincoln Center will influence the upcoming trends and the interpretation of these trends outside on the everyday person. The artists showed their work inside and the admirers expressed themselves outside. People came here from across the globe to celebrate these famous designers who would influence how the masses would decorate and adorn themselves for the upcoming season, and all were expressing their eye for fashion through their personal style.
I looked down at my own outfit, one I happened to really love. I felt pulled together, I felt comfortable and, therefore, I felt confident.
Fashion, like any other crush, makes me feel good.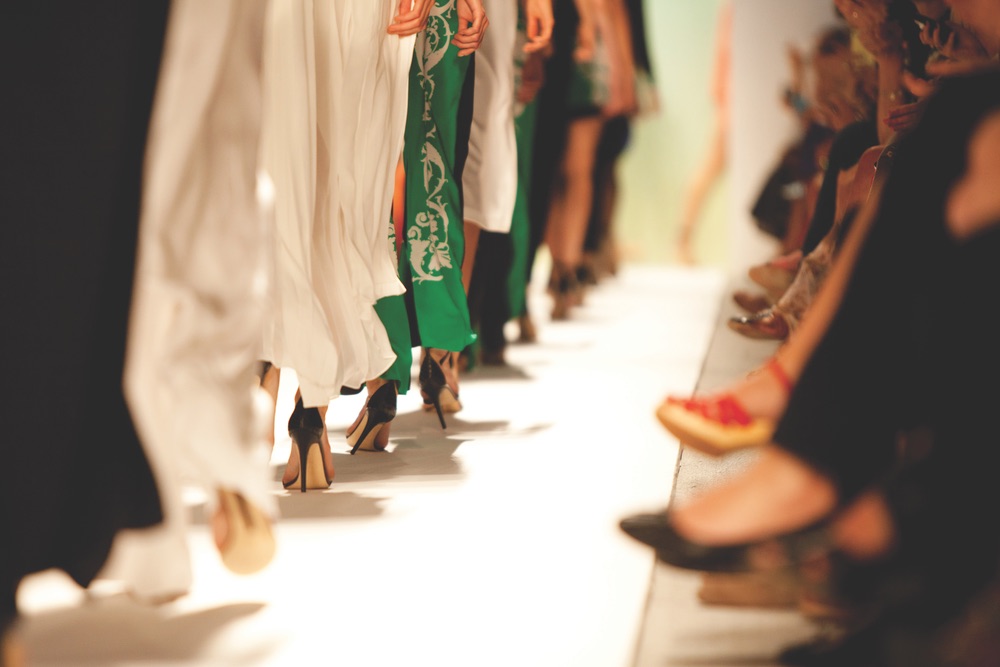 ARTICLE CATEGORIES