Nashville Is Where It's at!
By Margaret Littman
Nashville—Nowville, It City. Nashville's popularity has been on the rise in recent years. The population is booming (it recently surpassed Memphis as the state's largest city) and tourism is increasing, thanks to new hotels, restaurants, and shops. With all of that comes a host of new monikers highlighting how hip the Tennessee capital is. But its older and better-known name is the one that still rings the right tune: Music City.
Settled on the banks of the Cumberland River in 1779, Nashville is a city that has been built on a dream and a song. Even some of its earliest leaders, such as Congressman Davy Crockett, were known as much for their fiddle playing and storytelling as for their governing.
This reputation crossed the ocean in the 1870s, when the Fisk Jubilee Singers, students from Fisk University, embarked on a world tour to raise money for their little school. Queen Victoria was so impressed with their harmonies she proclaimed they must hail from Music City. The Fisk Jubilee Singers, who still perform today, brought the name back with them, and since then Nashville has cemented itself as a place to hear music, write music, and live music.
If you think today's Music City means twangs, cowboy hats, and rhinestones, well, you're not exactly wrong, so much as limited. Yes, Nashville is home to the Grand Ole Opry (since 1925), and it can be hard to resist the siren song of a well-designed cowboy boot bedecked with a little bling. But Music City, both its roots and its future, is more about the songs and the stories they tell. Nashville is less focused on the stars who perform than on the songwriters behind the stars, the people who pen the lyrics and craft the stories themselves. (And the stars who live here love Nashville for that, for the way they get to live here and be part of the community, rather than just a stop on a celebrity home tour.)
That is what the songwriters might call Nashville's "hook," the part of the song that you just can't get out of your head. Download some favorites and listen as you explore the melodies, choruses, harmonies, and arrangements of one of the country's best cities.
---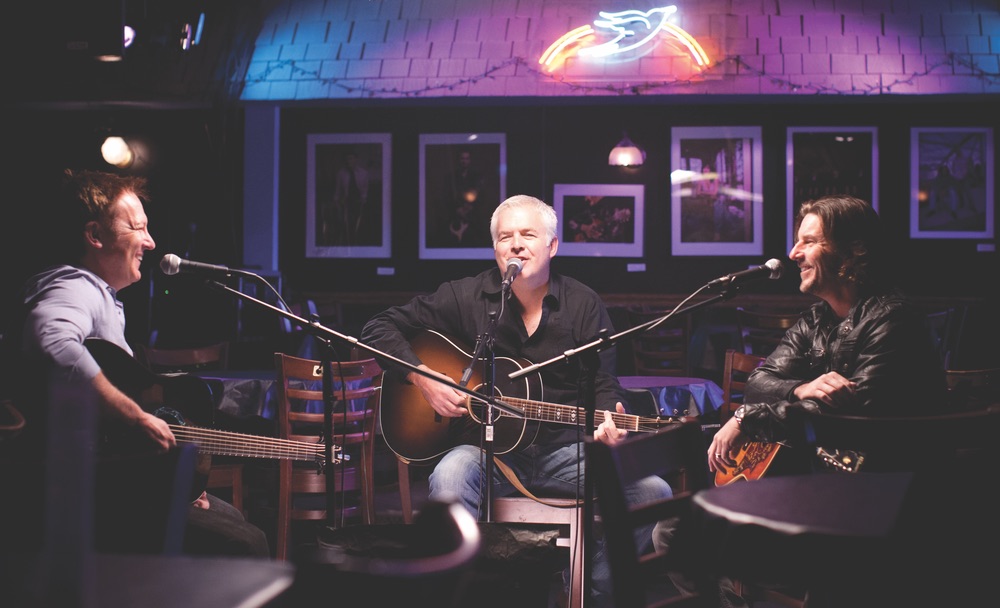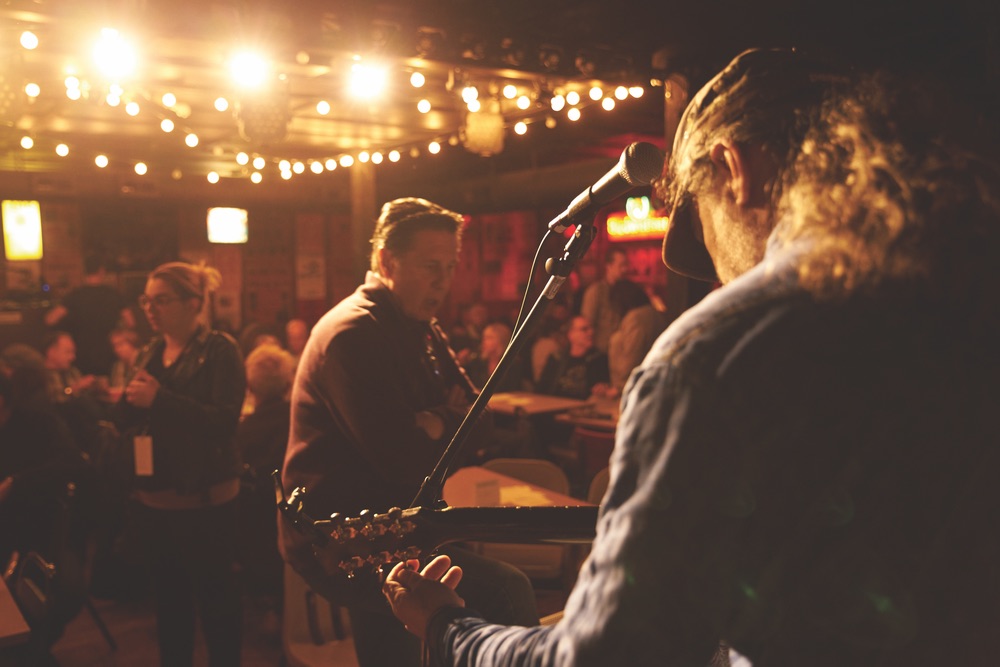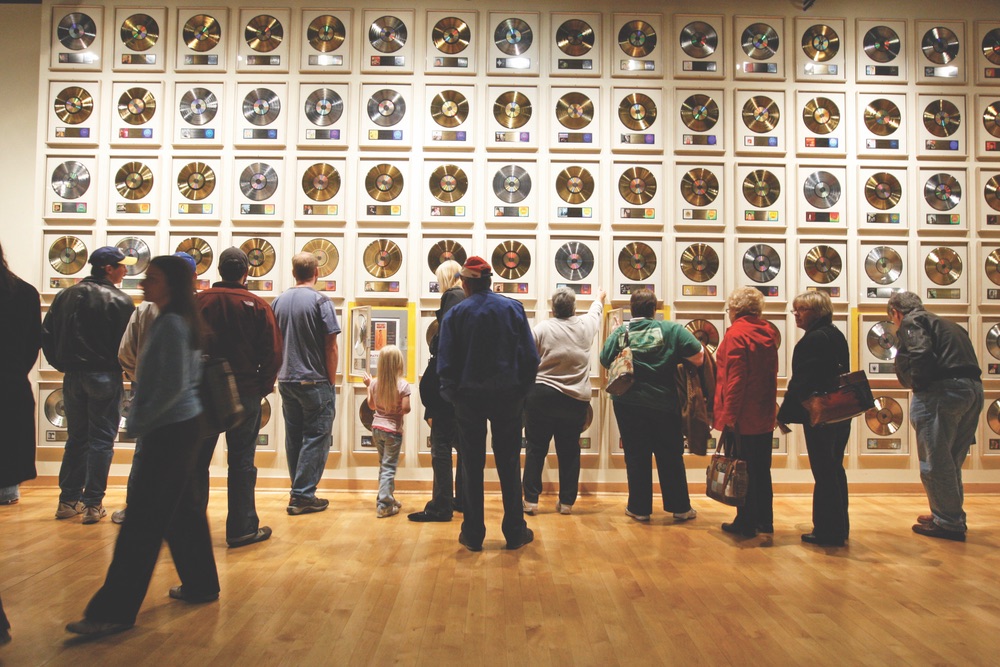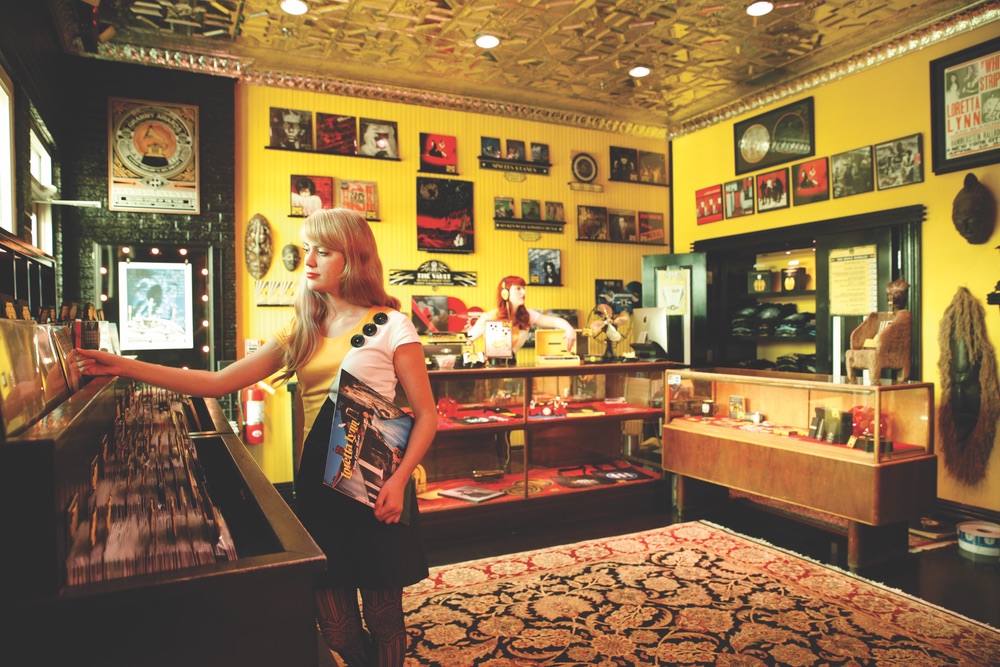 Melodies: Where to Listen
The bulk of an itinerary in Nashville needs to be devoted to hearing live music. No matter where you go, you'll find it. Locals sometimes lament that it's hard to find a place to eat and talk without live music. That's okay, because not only is it omnipresent, it's also almost always good. The joke (funny because it is true) in Nashville is that your waiter is a better guitar player than you will ever be. Don't be surprised if he has a Grammy.
Just south of downtown is 3rd and Lindsley, the kind of place you'd miss if you were driving by and not looking for it. From the exterior, it looks like it might be an office supply warehouse. But inside is a venue that books some of the best acts visiting Music City, from acoustic songwriters to country to pop to blues. On Monday nights, 3rd and Lindsley welcomes the Time Jumpers to the stage. This Western swing band is a fun, high-energy jam session of musicians. The lineup changes based on who is on tour that week, but you can almost always count on hearing Vince Gill (wearing a T-shirt and jeans) on vocals and guitar. And at twenty dollars, the ticket price won't break you, so you can see plenty of those shows.
The Bluebird Cafe in Green Hills is a legendary venue where the songwriters, not the stars, test their lyrics and share their work. This is a place you'll be shushed for talking during the show, but you'll be so mesmerized, you won't want to anyway. Because the space is small—and the Bluebird's reputation is big—tickets are hard to come by. Check the website for the advance reservation directions.
The Bluebird Cafe in Green Hills is a legendary venue where the songwriters, not the stars, test their lyrics and share their work.
There are plenty of other authentic music venues. The Station Inn in the Gulch, another blink-and-you'll-miss-it spot, is a cinder block holdout in a sea of high-rises. The Listening Room in SoBro offers an intimate experience for hearing songwriters and their lyrics. Nab a ticket in advance and you'll get to experience songwriters "in the round," where each takes a turn playing their lyrics for audiences. The Listening Room has the added advantage of being within walking distance of the downtown fun, so you get the contemplative acoustic sounds before heading out to Lower Broadway.
For more than ninety years, the Grand Ole Opry has been broadcasting its live radio show on WSM. Catch one of these variety-style shows; each thirty-minute act has different performers, from gospel to bluegrass to mainstream country. Yes, the jokes can be a little corny, but the Opry is a time-honored tradition that helped make country music the megagenre that it is. This is an experience that shouldn't be missed. In recent years, stars from the Nashville TV show (formerly on ABC and now airing on CMT) have made regular appearances on the hallowed Opry stage, ushering in a new generation of fans.
Down the street from the Opry House at the Texas Troubadour Theatre is the Midnite Jamboree, the second-oldest radio show in the country. Tapings of live shows take place at ten on Saturday nights (they air at midnight, hence the name), are free, and usually include a signing session with the guest host.
If you like your music louder and your dance floors more crowded, you'll want to check out the honky-tonks along Lower Broadway. In the early days of the Opry, honky-tonks on the north side of Broadway had doors in the back so musicians could drink at the bar until their set time and then run across the alley into the Ryman's side door. Today the second entrances are convenient for crowd control. Honky-tonk highlights include Robert's Western World and Nudie's Honky Tonk (named for a famous Nashville tailor, not for a state of undress). Nudie's has many signature rhinestone suits framed on the walls (as well as his old Cadillac hanging from the wall. Yes—a car on a wall. Welcome to Nashville).
---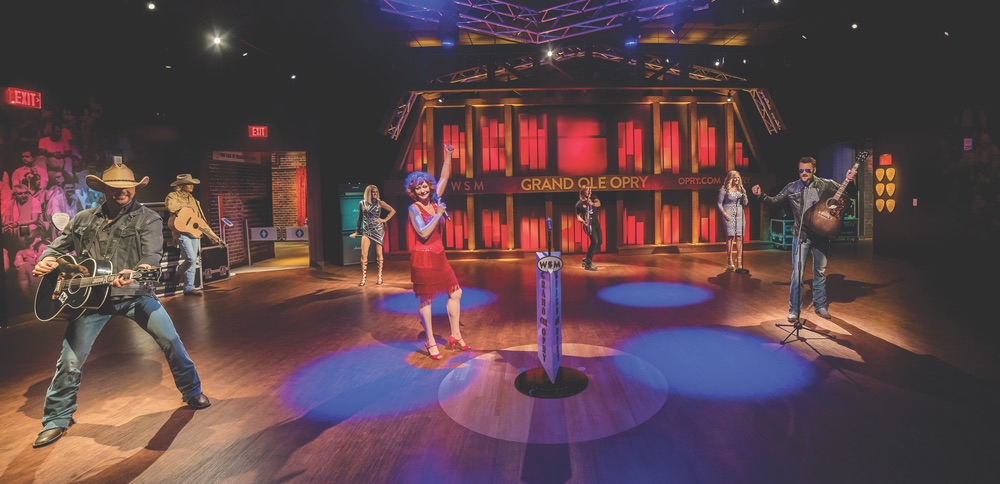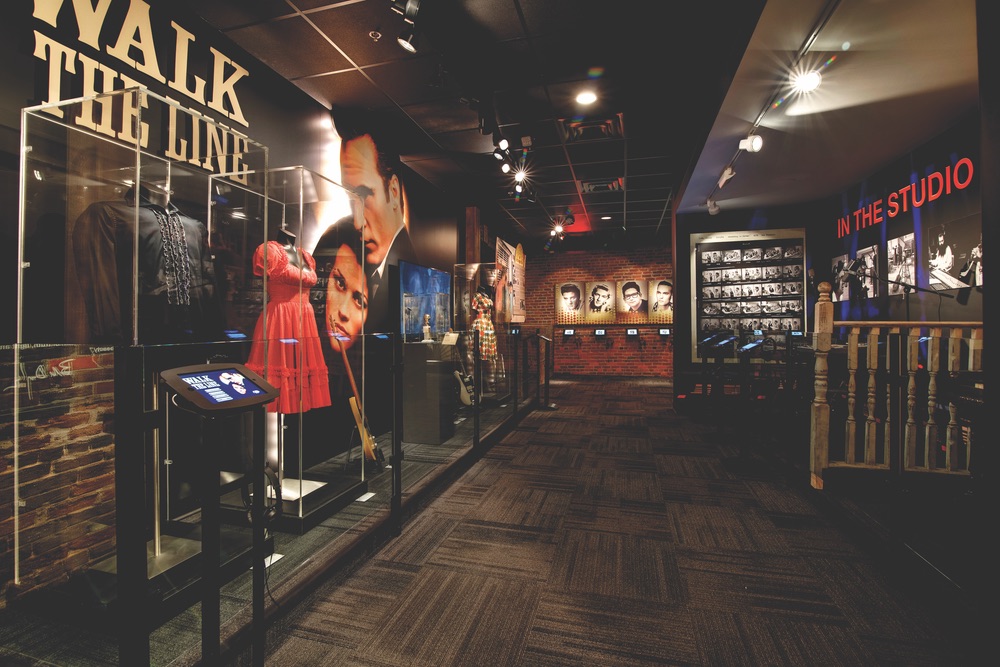 Harmonies: Where to Play
To get some context for all those live performances, head to the Country Music Hall of Fame and Museum. Even if you think you don't like country, you'll appreciate learning about the genre's roots from lots of interactive displays, and you're sure to hear songs and stories that pluck your nostalgia strings. The Hall of Fame and Museum is downtown, but ticket packages include a bus ride and a tour to nearby Music Row and historic RCA Studio B. In the late 1950s and early '60s, Studio B was the place to be. More than thirty-five thousand songs were recorded here, including many by Elvis Presley. The studio's acoustics led to the creation of the "Nashville Sound," a song styling with rich background vocals. This period helped the city transition away from what some felt were the hillbilly roots of the Opry-style country music and built the foundation of Nashville as a recording town. Today the local economy is strong, thanks to its breadth of music industry businesses—not just live music performances, but all the behind-the-scenes work that makes music happen. The tour bus drivers for the bands are trained here, videos are made here, and sets are designed here.
While at the Hall of Fame, spend time in the Hatch Show Print shop on the first floor of the museum building. Since 1879, this letterpress print shop has made concert posters and other signage that has become as iconic to Nashville as the city itself. Hatch is still a working print shop; depending on the day you visit, you can learn how letterpress works, buy both past and current posters, and visit the Haley Gallery (also in the lobby) where historical reprints and new works are sold.
Just down the street from the Hall of Fame is the Johnny Cash Museum, a small private museum with an impressive collection of memorabilia from and about the Man in Black. While the Hall of Fame and Museum provides a breadth of information about country music as a whole and its evolution, this institution allows you in-depth learning about one of its most prominent figures.
When it is time to venture away from downtown, there are plenty of options for a good time. The Opry Mills mall is now home to Madame Tussauds Nashville, an outpost of the famous London attraction, themed around music. The attraction is more than a gallery of lifelike wax figures (although their realness is uncanny), as it offers interactive options for designing concert T-shirts and singing on stage with the replicas of music's biggest names. There's even a replica of Studio B, complete with Elvis.
Aside from Music City, one of Nashville's other nicknames is the Athens of the South, initially earned because of its commitment to education. Today there are more than twenty-five colleges, universities, and community colleges in town.
Aside from Music City, one of Nashville's other nicknames is the Athens of the South, initially earned because of its commitment to education. Today there are more than twenty-five colleges, universities, and community colleges in town. These include Vanderbilt University; Belmont University, which has become a leader in the music industry; and Fisk University, a private historically black college (home to the aforementioned Fisk Jubilee Singers). Nashville was the first Southern city to create a public school system. Fisk is also home to the Carl Van Vechten Gallery, an art institution established in 1949 when painter Georgia O'Keeffe donated a collection of works from her husband, Alfred Stieglitz, to the school. This collection, which now rotates between Fisk and Crystal Bridges Museum in Arkansas, gives the school one of the leading modern art collections in the country. While on campus, stop to see murals by Aaron Douglas, a leader in the Harlem Renaissance who taught at Fisk and established its art history program.
But there's one landmark that helps keep the Athens of the South name in use, and that's the full-scale replica of the Greek Parthenon, which anchors Centennial Park, one of the city's great parks. Originally built in 1897 as part of the Tennessee Centennial Exposition, the Parthenon is a gathering place, an art gallery, and, after dark, a beacon of light against the night sky. Inside, a gilded forty-two-foot statue of Athena makes a commanding presence.
For fun, locals like to head to The Band Box, located in the right field of First Tennessee Park, where the city's minor league baseball team, the Nashville Sounds, play. This outdoor bar/restaurant/playground has food and drink the likes of which you don't typically find in a stadium, plus board games, ping pong, shuffleboard, and access to a mini golf course—all inside the baseball stadium where, yes, you can actually watch the game if you so desire.
Third Coast Comedy Club in historic Marathon Village has affordable stand-up, improv, and sketch comedy shows.
---
Choruses: Where to Eat
For years, even those who touted Nashville as an innovative place for music and creativity and dreams would complain that its food scene was strictly one note. The city had lots of delicious Southern food, particularly at meat-and-three eateries, cafeteria-style restaurants where diners choose one meat and three vegetables (although "vegetable" is loosely used, as macaroni and cheese is often counted as such). Nashville was also known for hot chicken, an über-spicy delicacy of pan-fried chicken brined in eye-watering spice. Culinary sophistication didn't seem to be one of the notes Nashville could hit.
But Nashville's next verse is that of a foodie town. World-class chefs moved to Tennessee to open their own restaurants; local chefs were nurtured and given the same creative inspiration and freedom as their musical counterparts. Tànsuǒ, (which means "to explore" in Cantonese and is roughly pronounced without the u) is one of the new standouts, with updated twists on traditional Chinese street food dishes and inventive cocktails. Tànsuǒ was developed by Morph Hospitality Group, the team behind Chauhan Ale & Masala House, which is celebrity chef Maneet Chauhan's restaurant in the same building.
When James Beard Award–winning chef Sean Brock opened Husk Nashville (an outpost of his Charleston restaurant) in Rutledge Hill in 2013, it helped to usher in a new level of food reverence in Nashville. Pinewood Social and Bastion are two local favorites from Strategic Hospitality, the team that also owns The Band Box and some other restaurants, from the high end to the Lower Broad beer-drinking variety.
At the end of the night, if you need something sweet before you head to bed, call Jake's Bakes. The local baker will deliver warm cookies and cold milk to your hotel or Airbnb.
---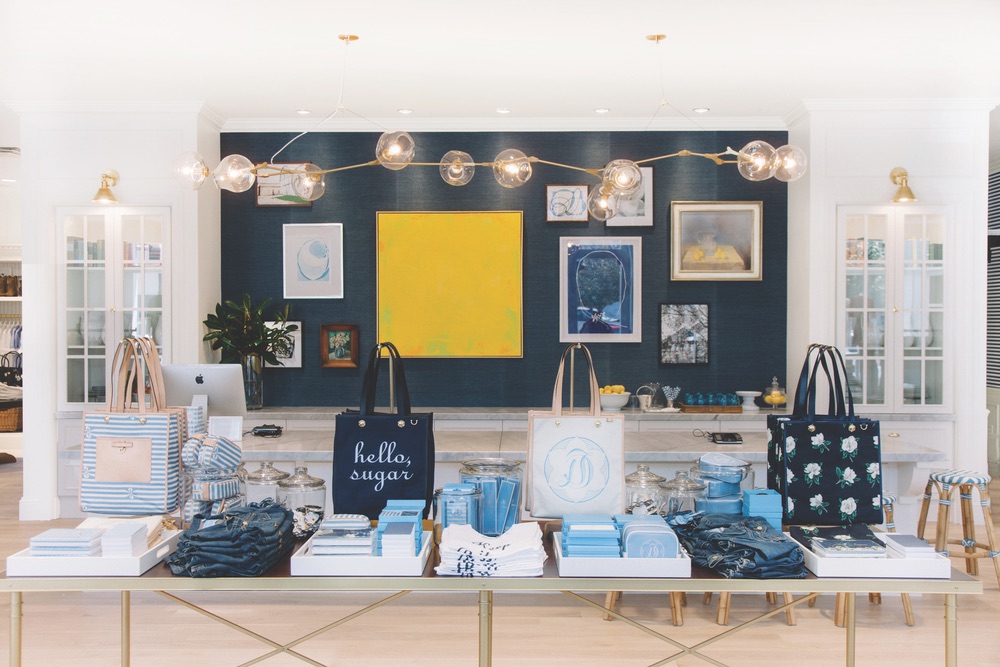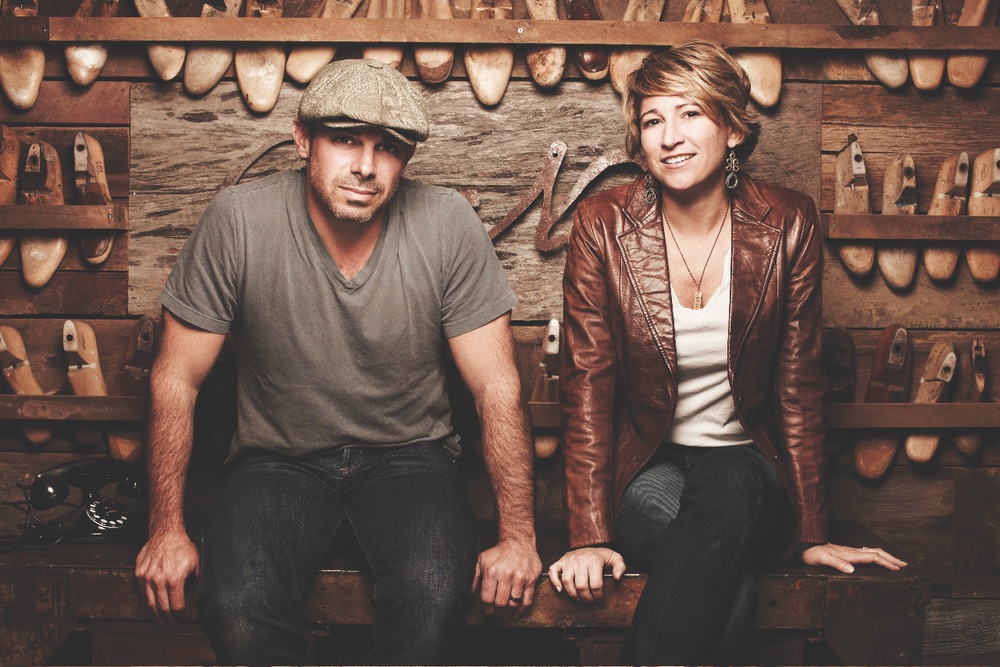 Chords: Where to Shop
It may not have the reputation of New York or LA when it comes to shopping, but Nashville's retail scene has matured along with everything else in Music City. In addition to Hatch Show Print (mentioned above) for one-of-a-kind letterpress, there are great boutiques for clothes, souvenirs, and, of course, boots.
In the 12South neighborhood, there are two celebrity-helmed shops (plus many others). A modern general store with a twist, White's Mercantile is owned and stocked by singer/songwriter (and Hank Williams's granddaughter) Holly Williams. Many of the products are her finds from time spent out on tour. Just north on the same side of the street is Draper James, the flagship store for Reese Witherspoon's clothing line. The shop is as Southern as Witherspoon—you'll be greeted with a glass of sweet tea when you walk in. Further north on the same street is the newest location for Peter Nappi, the Nashville-based premium leather footwear company that works with Italian artisans to create exquisite boots, shoes, and leather goods. Local purse maker Ceri Hoover has delicate leather goods in her 12South shop as well.
Don't skip Third Man Records, the independent record store (and record label) owned by megamusician Jack White. It's one of the best places in town to find noncountry recordings, and the atmosphere and recording booth are beyond description.
---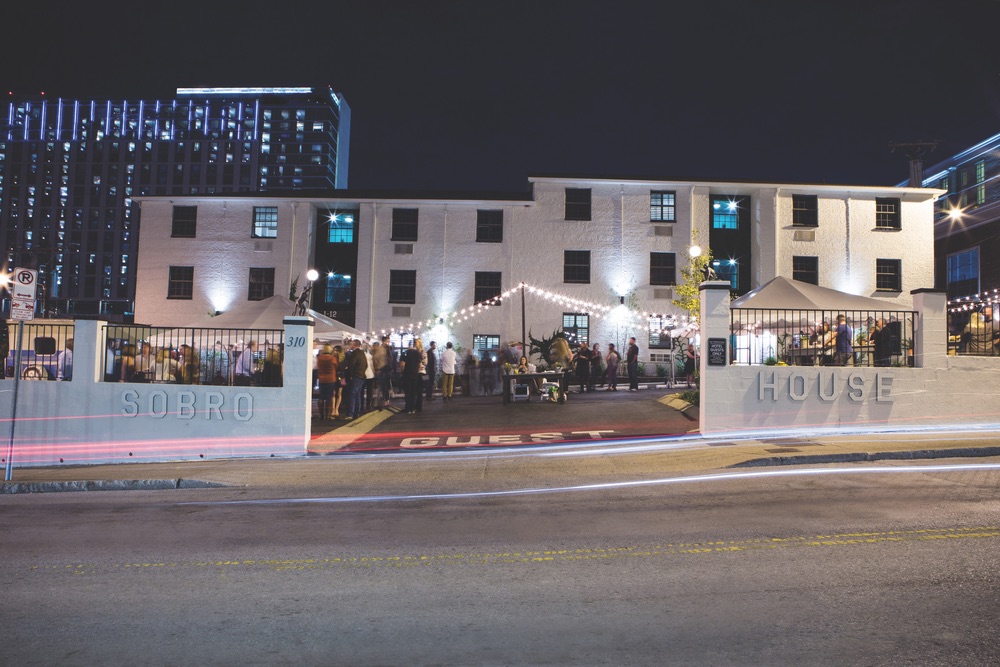 Arrangements: Where to Sleep
After all that exploration, you'll need somewhere to crash. The "problem" is that many of Nashville's hotels are worthy of tours of their own. You're not going to want to sleep, particularly at the new 21c Museum Hotel. The building includes 10,500 square feet of contemporary art on display, much of it challenging and groundbreaking and different from anything else in Nashville.
The Thompson Nashville offers sleek, minimalist design coupled with maximum service and a location in the heart of all the action of the Gulch. Tall windows afford views of the energy and opportunities Nashville offers. For a home-away-from-home experience, SoBro Guest House is merely blocks from downtown. The hotel is in a renovated apartment building, so you get creature comforts such as a full kitchen (ask ahead of time and the staff can stock it for you), a record player with vinyl to get you in the mood to hear Music City, free parking, and board games to play with the family when you are in the mood to chill out.
Together those elements, no matter the tempo, come together for a song worth putting on repeat in your playlist. Welcome to Music City.
For more suggestions on making the most of your time in Nashville, check out VisitMusicCity.com.
---

Day Trip: Tracing the Region's Stories
One of the country's most epic road trips, intertwined with music and American history and food, is the Natchez Trace Parkway. The northern terminus of this 444-mile National Park Service roadway is in Nashville, just steps from the legendary Loveless Cafe (and its selfie-worthy neon sign).
The parkway is a paved, scenic tour of the route buffalo, Native Americans, Civil War soldiers, and others took from the Mississippi River inland to Nashville. Today it provides commercial-free access (there are no billboards or gas stations or other distractions on the road) to explore the route of the Americana Music Triangle and visit Civil Rights and Civil War monuments, plus places to hike and bike. To do the route properly takes more than a day, but some of the highlights are an easy detour from Nashville, having you back in town in time for dinner:
• Franklin, a suburb with a charming downtown strip of restaurants and shops and many Civil War sites
• Leiper's Fork, country living meets country music, in a tiny outpost of antique stores and pickin' corners
• Meriwether Lewis Death and Burial Site, a monument to the explorer along the Trace
Learn more and start planning your trip at VisitMusicCity.com.
---
—V—
ARTICLE CATEGORIES