Saying "I Do" in Telluride, Colorado
By Jordan Staggs | 
Photography by Captivated Studios
When Jessica Proffitt and Levin Ford Bracken became engaged on Easter Sunday 2013 at Esperanza, an Auberge Resort in Cabo San Lucas, Mexico, they already knew they wanted to celebrate their nuptials in their favorite place in the world—beautiful Telluride, Colorado.
Located in San Miguel County in the southwestern corner of the state, Telluride is nestled into a box canyon in the San Juan Mountains. The area once served as a summer home to the nomadic Ute Indian tribe, who would hunt elk, deer, and bighorn sheep there before migrating to lower elevations during the winter season. Later, Spanish explorers traveled through the area along a route that became known as the Old Spanish Trail. The area became home to a mining camp around 1860, when gold was discovered in the region, and about two decades later the town was established. Between 1905 and 1911, over $16 million in gold and silver was extracted from the area's mines. Telluride grew from a cluster of tents and cabins to a flourishing settlement with rows of elegant Victorian homes and stately brick structures, many of which are still standing.
Today, the area is known as a mecca for outdoor exploration, skiing, and summer events celebrating music, art, film, and culture. The Telluride Ski Resort is known for its world-class slopes and breathtaking mountain vistas.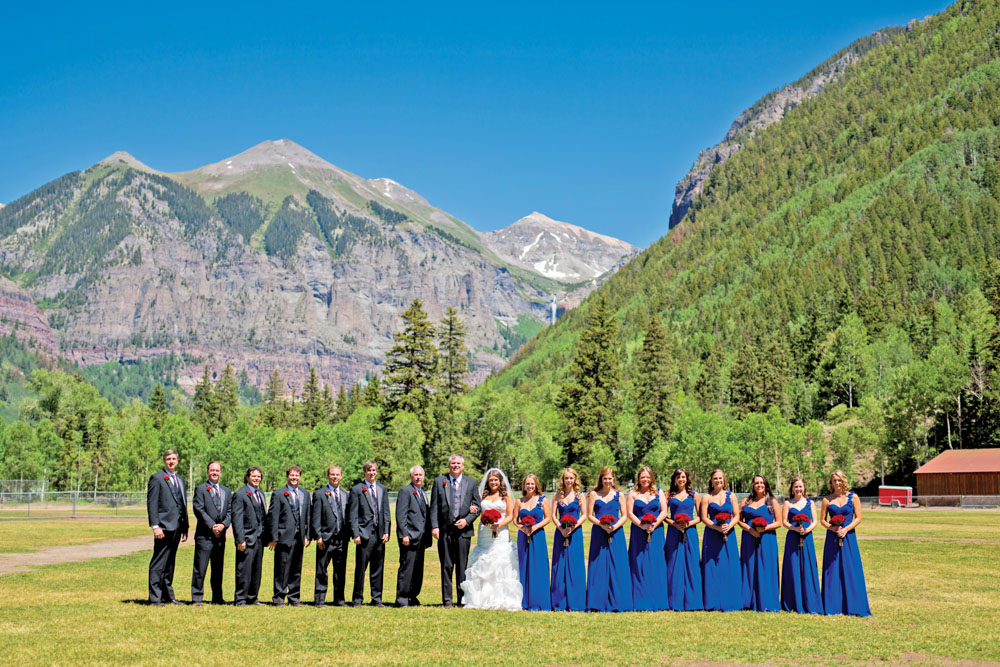 Jessica, a native of Destin, Florida, and Levin, a Destin transplant originally from Memphis, were together for six years before their marriage. During that time, they traveled all over the world together, but Telluride is undoubtedly where their hearts lie. They were married at the Gorrono Ranch at Telluride Ski Resort on June 28, 2014, surrounded by an intimate gathering of sixty-five of their closest friends and family from around the world.
"It truly feels like it was one of the most beautiful days Telluride has ever seen," says Jessica of the bright blue skies and clear mountain views. "This was a total destination wedding. Gorrono Ranch was the first and only venue I toured; I knew the second I stepped foot there that it was the place." She admits that most of the plans for the wedding were executed from Destin, thousands of miles from the San Juan Mountains. "It was risky but exciting!"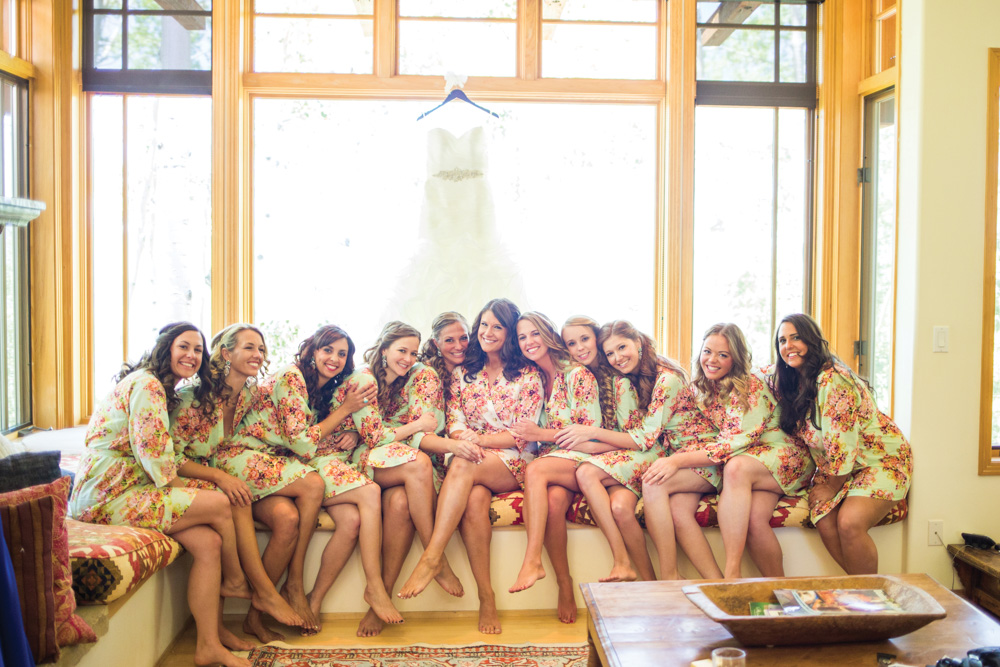 The rehearsal dinner, held at Honga's Lotus Petal in Telluride, was casually elegant, while the black-tie ceremony and reception at Gorrono Ranch were formal affairs highlighted with shimmering gold, royal blue hues, and rustic touches to reflect the surrounding mountains and forests.
"Impeccable food, incredible music, an oxygen bar, late-night grilled cheeses, a huge bonfire, champagne limbo, cigars for the gentlemen, and a sparkler send-off were some of the highlights of the evening," Jessica recalls. "It was truly the best night and we owe it to our incredible friends and family who made the journey to join us for our big day. A special thanks goes to Lynn and Steve Dugas of South Walton, who opened their home at Ski Ranches in Telluride for my bridesmaids and me to stay in while the boys and our friends and family stayed at Mountain Lodge."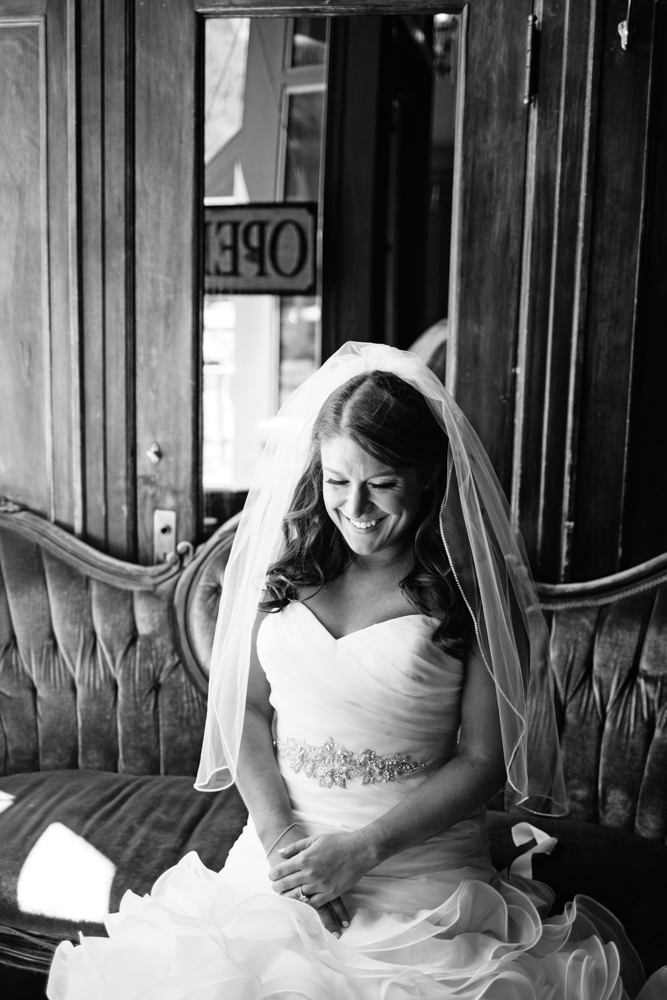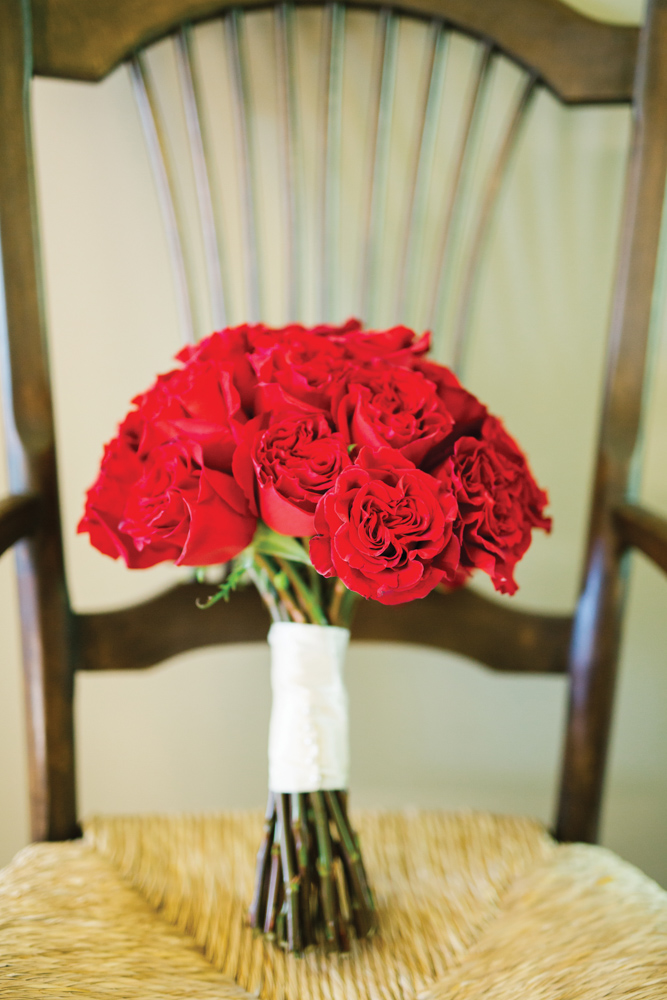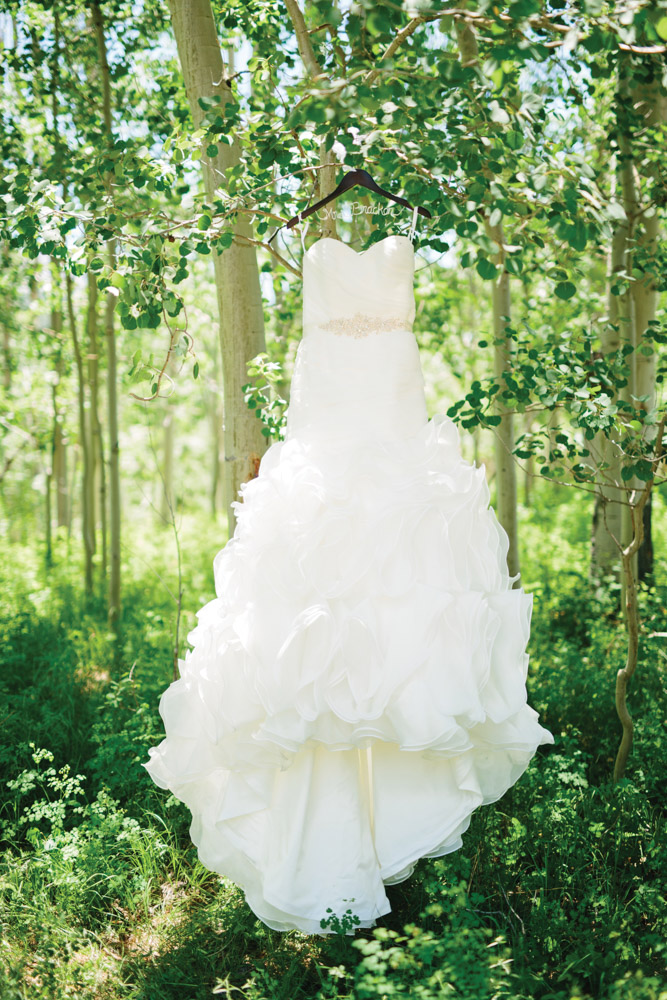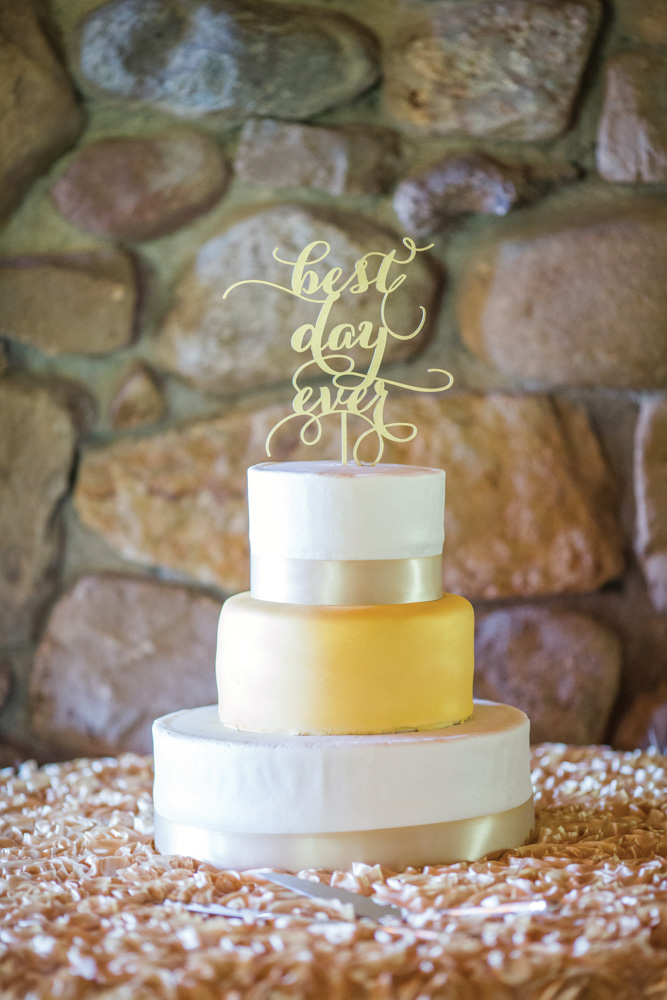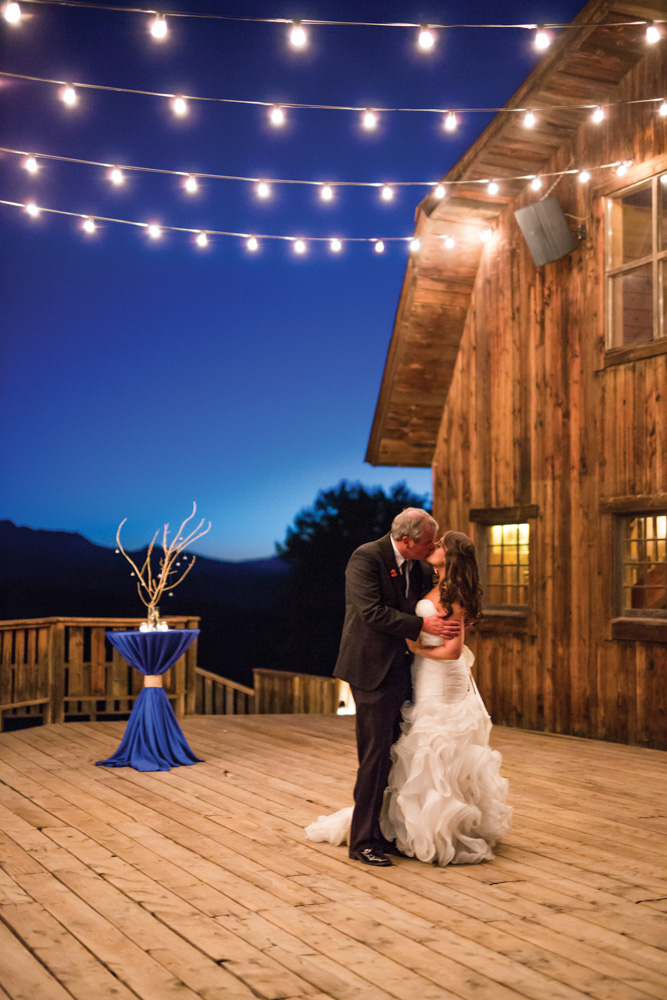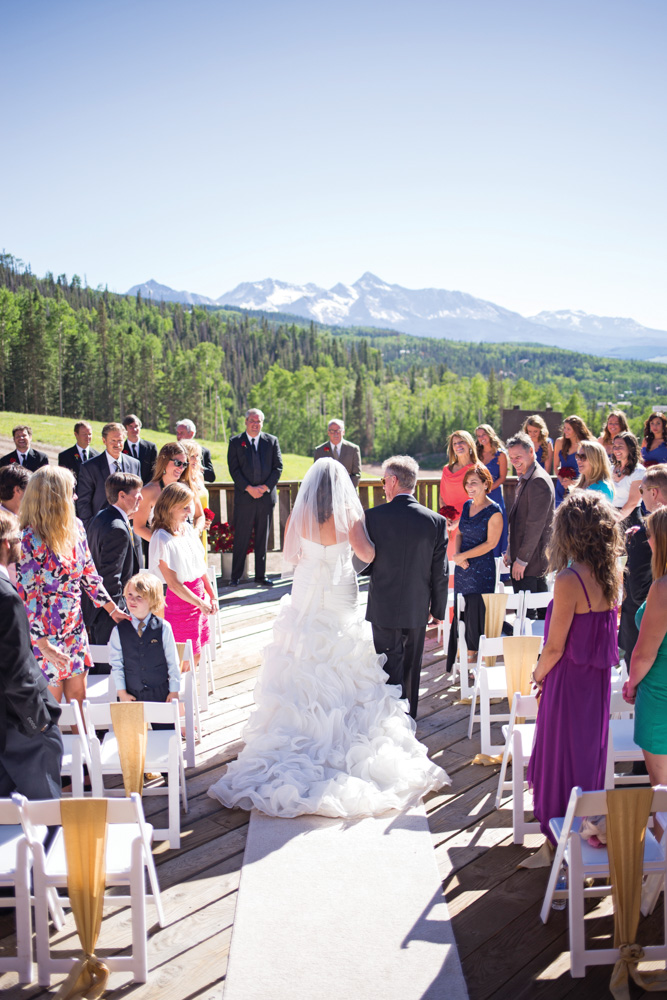 The happy couple enjoyed a "backward honeymoon," arriving in Telluride two weeks before their wedding to take advantage of the gorgeous hiking and summer activities, including the Forty-First Annual Telluride Bluegrass Festival. "We even jammed to the King of Telluride, Sam Bush, who is a regular in South Walton, Florida. We had the time of our lives."
In addition to the Telluride Bluegrass Festival, the town puts on several other signature events during the year, such as the renowned Mountainfilm in Telluride, the Telluride Film Festival, the Telluride Blues and Brews Festival, the Imogene Pass Run, and many more. Log on to www.visittelluride.com to learn more about events, places to stay, outdoor adventures, and of course, weddings, and celebrations in this beautiful mountain escape.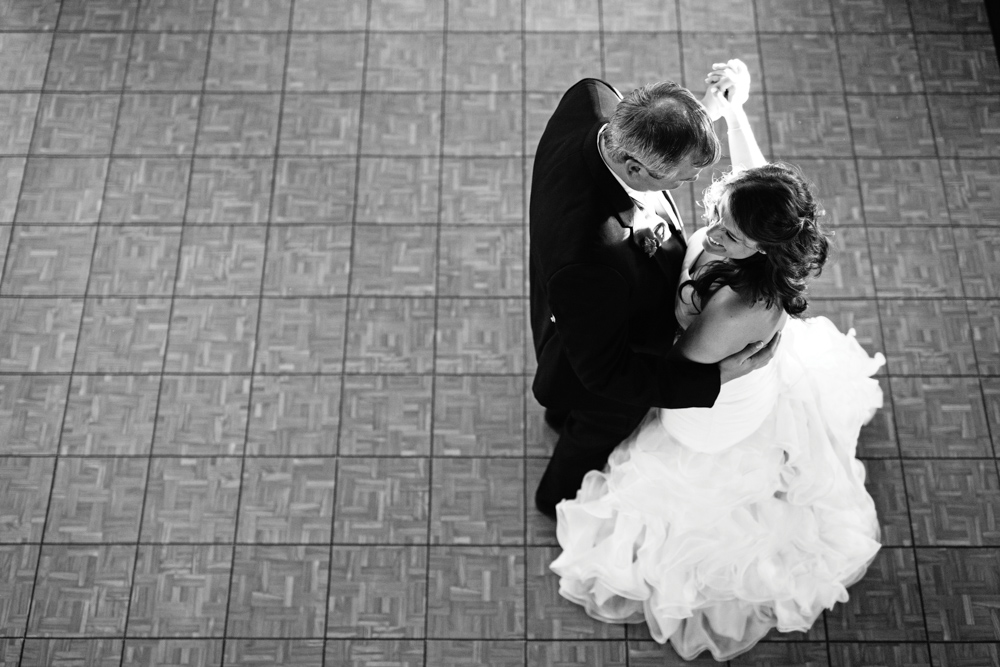 — V —
---
Wedding Vendors
Venue and Catering: Gorrono Ranch at Telluride Ski Resort
Planning and Decor: Nicole Shortridge
Florist: New Leaf Design, Telluride
Ceremony Music: Telluride String Trio
Reception Music: The Great Funktier
Officiant: Mayor Stu Fraser of Telluride
Cake: Sweet Spot Cakes
Lodging: Mountain Lodge Telluride and Ski Ranches
Transportation: Telluride Express
Bridal Gown: Allure Bridals
Dress Boutique: Simply Elegant Bridal in Fort Walton Beach, Florida
Bridal Shoes: Jimmy Choo
ARTICLE CATEGORIES