Salt Water and Smiles
By Jordan Staggs
The cool evening breeze coming off the Gulf of Mexico has put hints of fall in the air—but the Gulf Coast doesn't celebrate the changing of leaves and the promise of hot apple cider. Autumn is a time to rejoice as the summer crowds thin, art and food festivals abound, and the sunsets on the horizon are more stunning than ever. It's a time when a woman might think of donning a light sweater over her favorite bikini on the weekend. For all those celebrating fall—or any season—at the beach, there's a must-stop swimwear mecca with three trendy locations in Northwest Florida.
It all began in 2002 when owner Tori Von Hoene found her oasis on the Florida coast, and after years of visiting the Panhandle with her family, she decided to make a permanent switch to the mermaid lifestyle. She opened the first Ophelia Swimwear in Grayton Beach in 2010. "The original inspiration for the name came from the 1975 song from The Band called 'Ophelia,' and then, of course, there's the ingenue of Shakespeare's Hamlet," Von Hoene says. "In the play, Ophelia drowns after a branch from a willow tree she's climbing breaks. The irony of giving a swimwear shop the name of a drowning Shakespeare character wasn't lost on me, so as we designed our logo, the girl with flowers in her hair is sort of floating along as the flowers bring her back to life. We incorporate that flower into everything—it's intended to signify the idea of breathing life back into what the character stood for."
Fast-forward seven years and Ophelia Swimwear is taking the world by storm with top swimwear, clothing, and accessories brands stocked in its three prime locations in Seacrest Beach, Seaside, and the new Miramar Beach store in the shops of Grand Boulevard Town Center.
"When we started the design process for the new Grand Boulevard store, we considered how overwhelming it can be to shop for a bathing suit," Von Hoene says. "We wanted the space to feel clean and refreshing and for the products to truly stand out." The store's bright white palette is garnished with shining gold and rose accents. "We have a Gray Malin print in the shop; it's a dreamy reminder to get in that gorgeous new suit and get to the beach! Our pendants and chandelier are from Beautiful Lights in Destin, and we get so many comments on our lighting." But it's the colorful array of bathing suits, clothing, and other products that take center stage—and it's enough to make any woman swoon.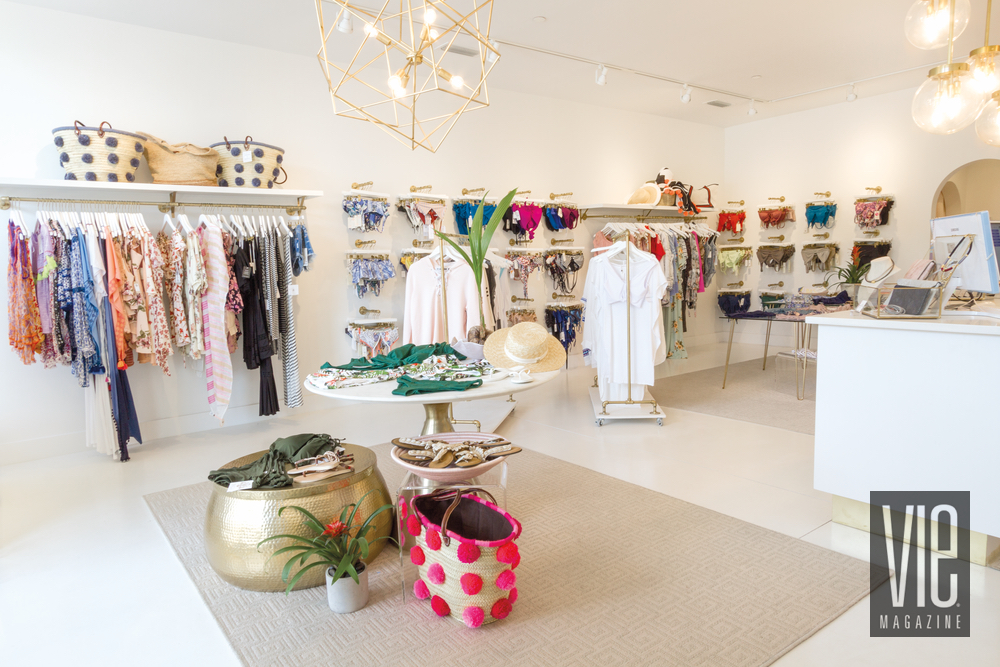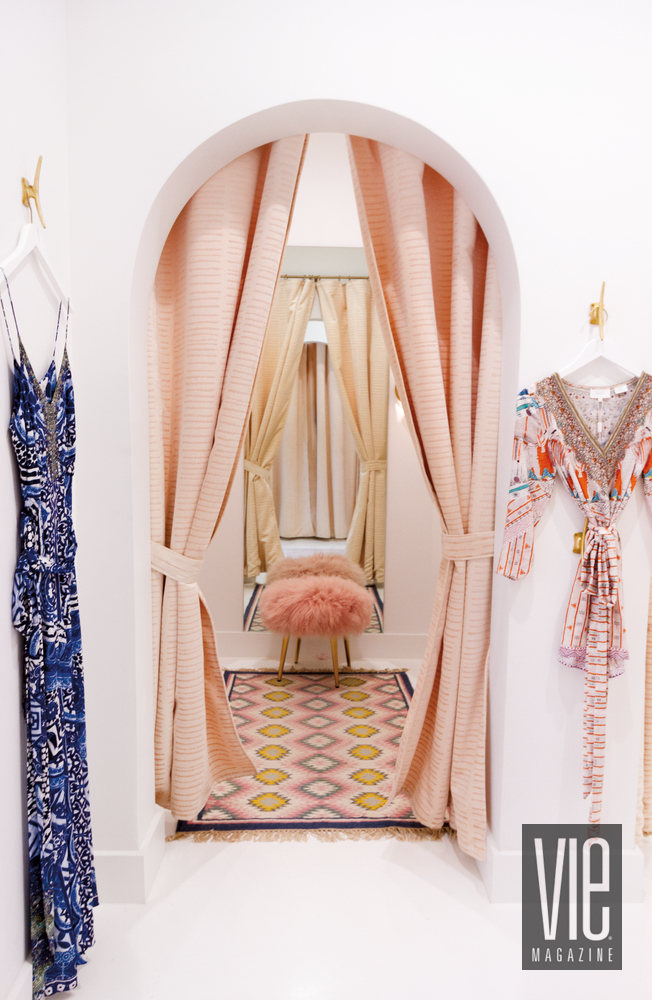 "Our style is elevated and a bit eclectic," says Von Hoene. "It's a collection of things you can't find just anywhere. Our shoppers tell us all the time that when they wear our pieces, the suits and outfits are special and recognizably from our shop. The Ophelia girl has that classically cool feel, and many of our brands, like Vitamin A, Mikoh, and Boys & Arrows, are exclusive to our stores in this area."
That's the beauty of Ophelia Swimwear: although the brand is known for its huge following on Instagram and photos of millennial mermaids wearing its trendiest styles, it has something for every woman. "We want all women to feel beautiful in their swimwear, and there's a variety of types of women who shop with us," Von Hoene explains. "It's moms and daughters and women of all ages and sizes, with suit styles ranging from classic, conservative lines to trendier, more youthful styles." Comfortable and stylish high-end day and evening wear from lines such as Poupette St Barth, Camilla, and Flynn Skye hang alongside the latest one- and two-piece swimwear silhouettes from Karla Colletto, L*Space, Mara Hoffman, Lolli, Beach Riot, and many more. Wildfox tees offer a vintage look with nonchalant messaging to the world such as "Occupation: Beaming Ray of Sunshine" and "I don't want to taco bout it." Activewear and basics round out the mix, along with fun pool floats, tote bags, sandals, and everything else you need for your most fashionable day ever at the beach, by the pool, or on a cruise ship.
That's the beauty of Ophelia Swimwear: although the brand is known for its huge following on Instagram and photos of millennial mermaids wearing its trendiest styles, it has something for every woman.
"Many of our brands are designed and produced in California and inspired by 1970s beach glamour," Von Hoene says. "I love seeking out under-the-radar designers that are on the cusp. When we go to market, we're always looking for designers that will be unique to Ophelia. We have brands from all over the world: dresses from Positano, accessories from Marrakech, and swimwear from Saint-Tropez, for example. We also recently collaborated with Andi Eaton on her new book, which focuses on traveling stylishly. Within the book, she interviews artists, musicians, and fashion designers to dissect their travel styles. We provided swimwear and clothing for the chapter featuring 30-A, and our shops are featured in the book as well!"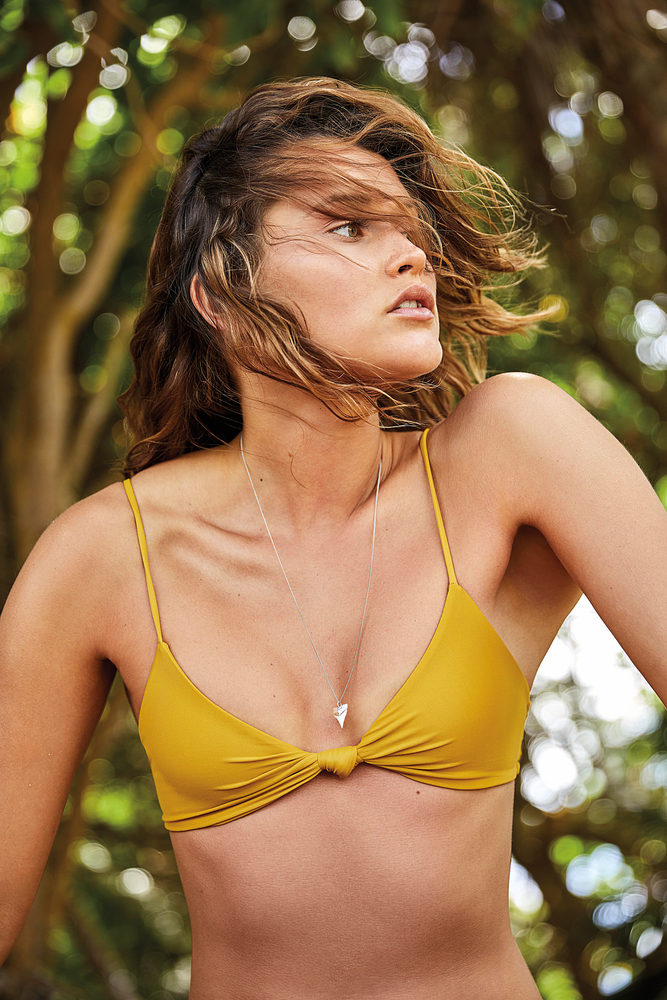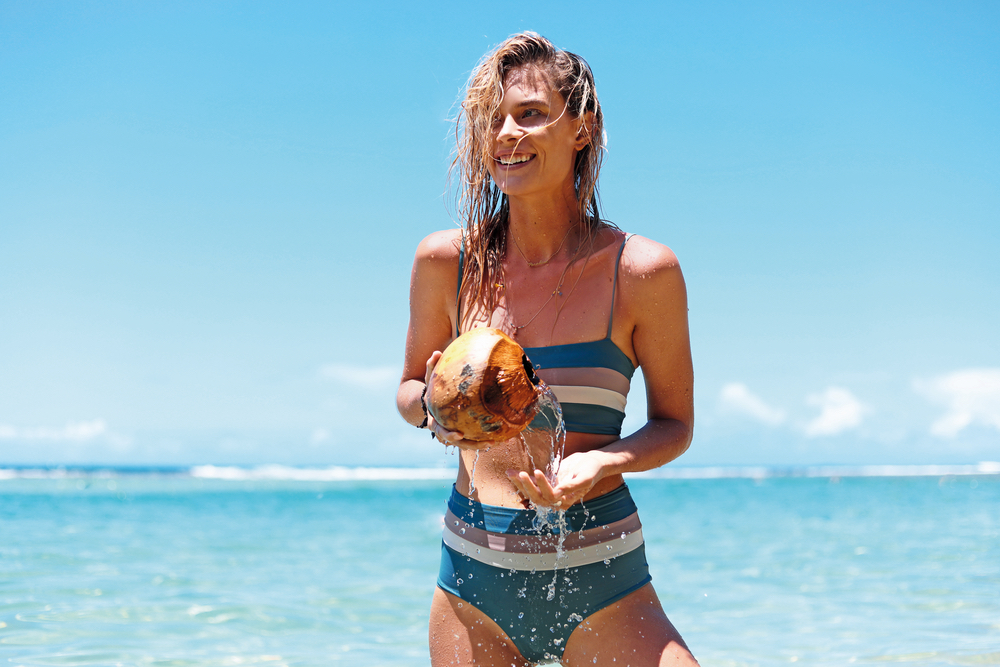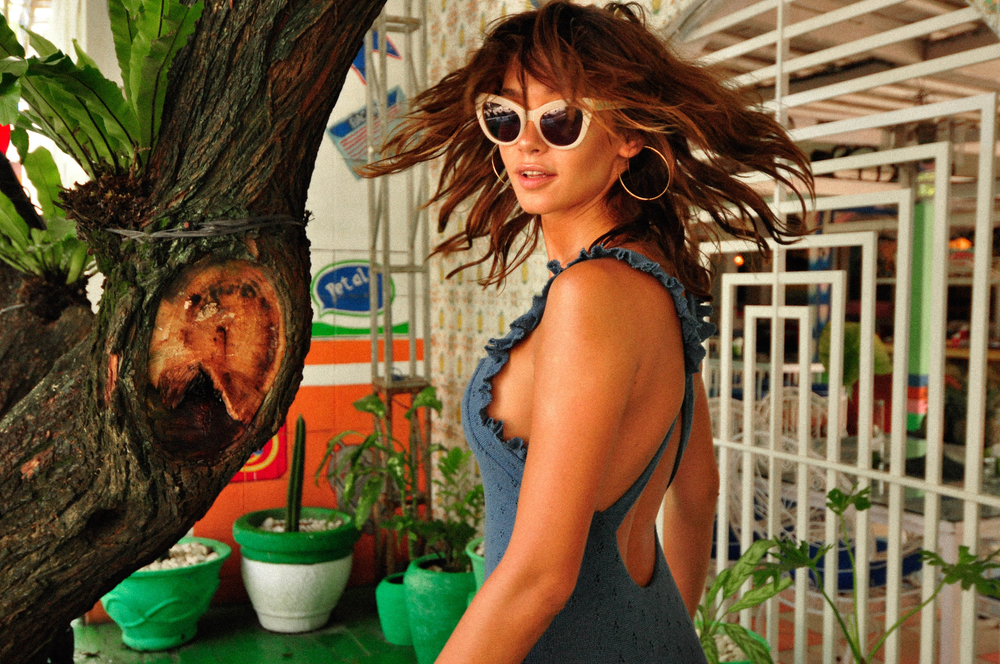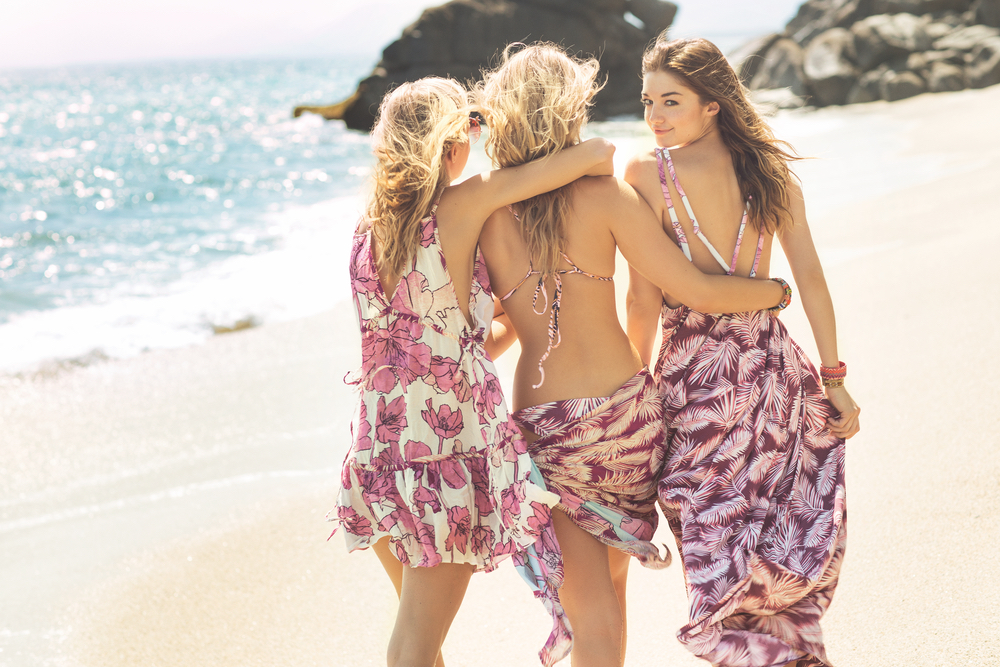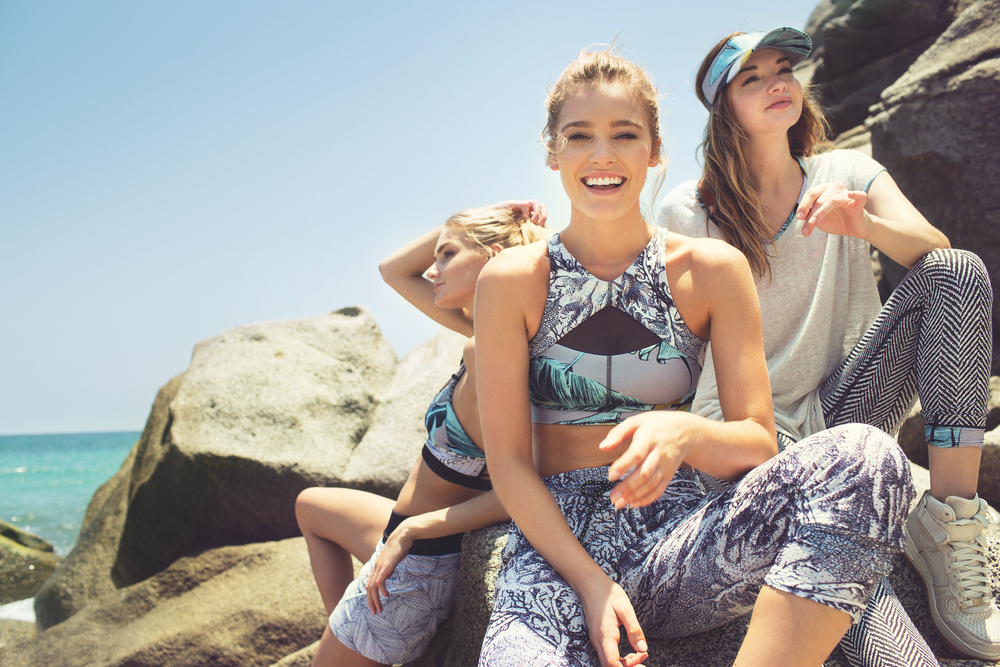 With groovy vibes like these and the bright-and-sunny images that come along with a positive attitude, it's no wonder Ophelia's social marketing channels have taken off, gaining about twenty-six thousand followers on Instagram (and counting). "Social media is a constant conversation," says Eaton, who began working as a creative consultant and marketer for Ophelia after the book collaboration. "We want to stay in that conversation with the Ophelia girls that follow the brand from all over the world. At the end of the day, our goal is to drive traffic to the shops and the web store and to heighten brand awareness through social media; however, for us, it's most important to stay connected to the local community through our social channels, too!"
"We want to stay in that conversation with the Ophelia girls that follow the brand from all over the world."
Models and celebrities visiting Northwest Florida have become fans, including Savannah Chrisley, Caroline Boyer Bryan, Cassie McConnell Kelley, and more.
Lifestyle blogger Alden Easter (@aceatthebeach on Instagram) often shares her Ophelia styles with her nearly thirty thousand followers and is always updating her laid-back coastal-chic look with new pieces from her favorite boutique. "I am not a ruffly or frilly kind of girl, and you will never see me in pink," admits Easter. "I love unique pieces and think shoes and jewelry make the outfit. I can best describe my style as laid-back beach style mixed with city chic. Some days I live in a bikini and others I'm dressed up in all black." Easter has shopped at Ophelia stores since they opened. "Ophelia Swimwear has always had the best new styles of swimsuits and clothing that fit my personality so well. I would say that lately my favorite thing from Ophelia is a Frankies Bikinis black crochet top. It is such a fun piece, and I wear it all the time. I would not shop anywhere else for my swimsuits!"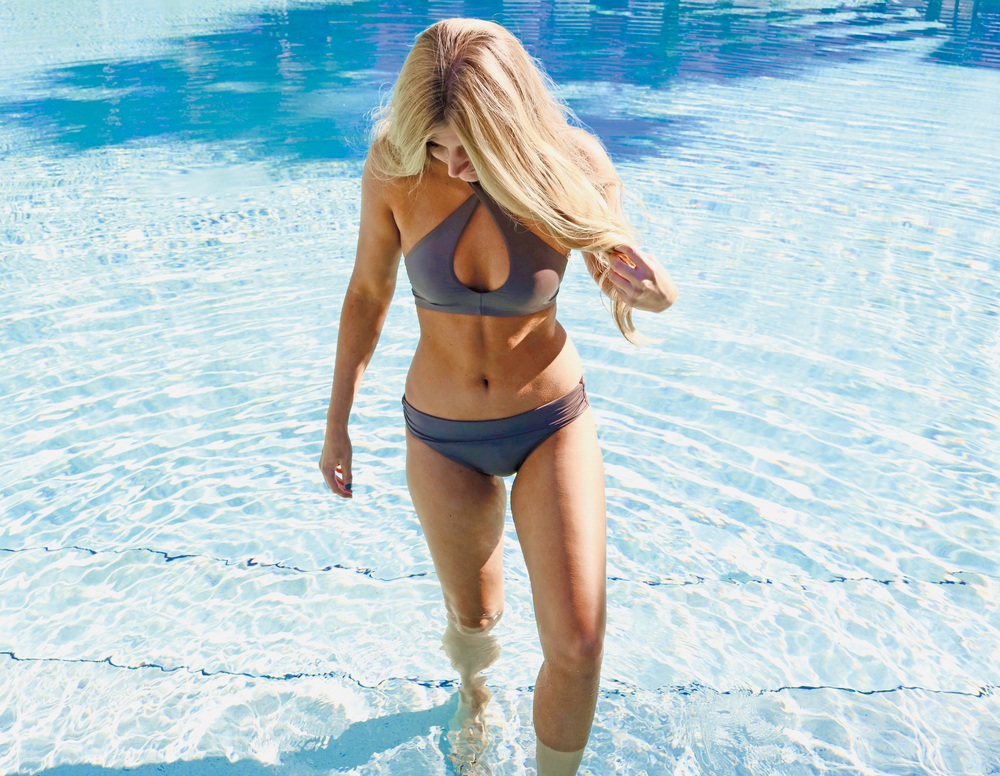 Writer and gallery owner Anne Hunter also lives the life of a #OpheliaGirl, showing off the brand's versatility, from swimwear and cover-ups to work-worthy jumpsuits and dresses. "Ophelia fashion fits in all of my favorite spots—at home on 30-A, visiting my family in Texas, writing in SoHo in New York City and, more recently, in the South of France," Hunter says. "Fashion is art to me. I love to shop in local boutique stores owned by in-vogue curators whose styles reflect the region. Tori's collections both reflect and elevate the Southern style of the Gulf of Mexico." Hunter says her favorite piece from the store is a sculptural necklace by Orly Genger, but for swimwear, it's a toss-up. "One is an orange one-piece that is conservatively comfortable. I love the structure, lines, and material. The other is a bikini that Antoine Verglas selected for a photo shoot. I would never have imagined myself in it, but now it's my go-to bikini."
One word to describe Ophelia—no doubt about it—is fun. Von Hoene's penchant for creativity shows not only in the selection of products in her stores and the personality of the brand's online presence but also in her runway and other fashion events. The store's collaborative show with lifestyle brand 30A at South Walton Fashion Week's debut in 2013 is still talked about as one of the most upbeat SWFW runway moments. No doubt the Ophelia team draws inspiration from its annual trips to Miami Swim Week, where top swimwear designers show their upcoming lines for buyers, media, and fashion influencers.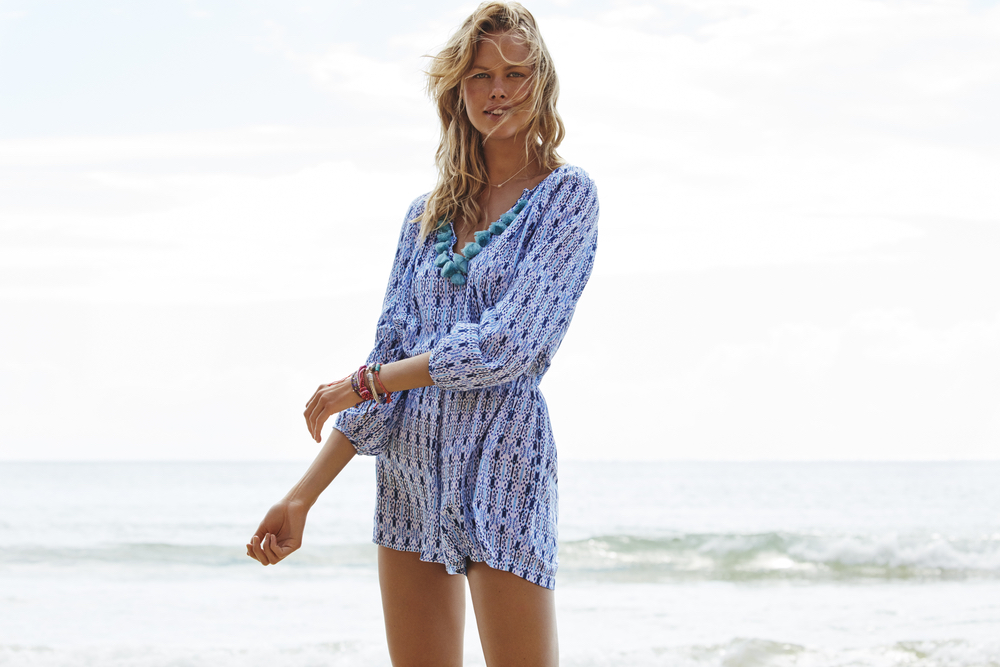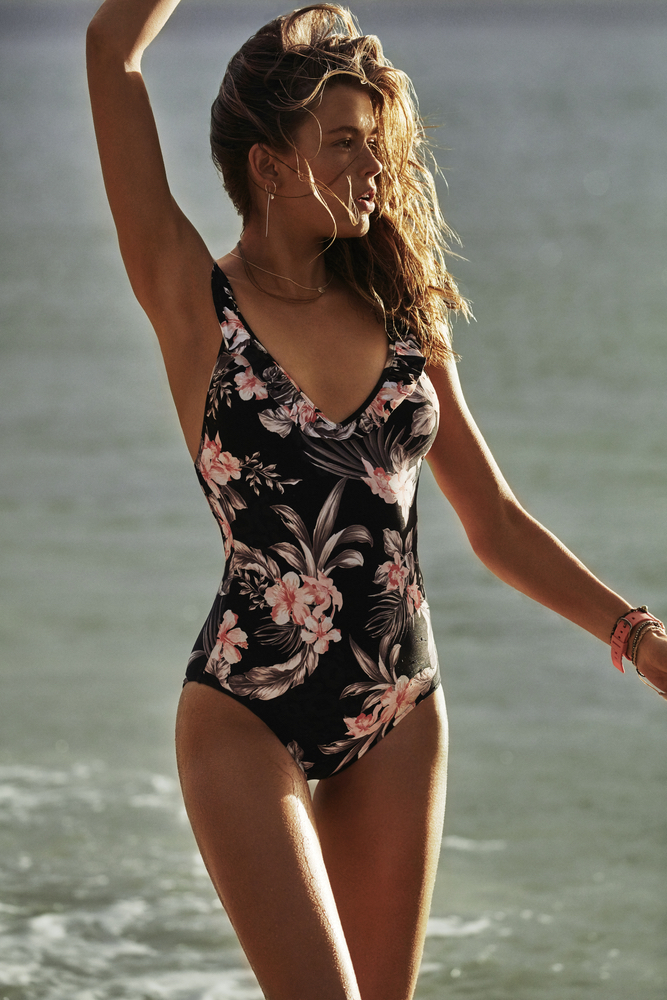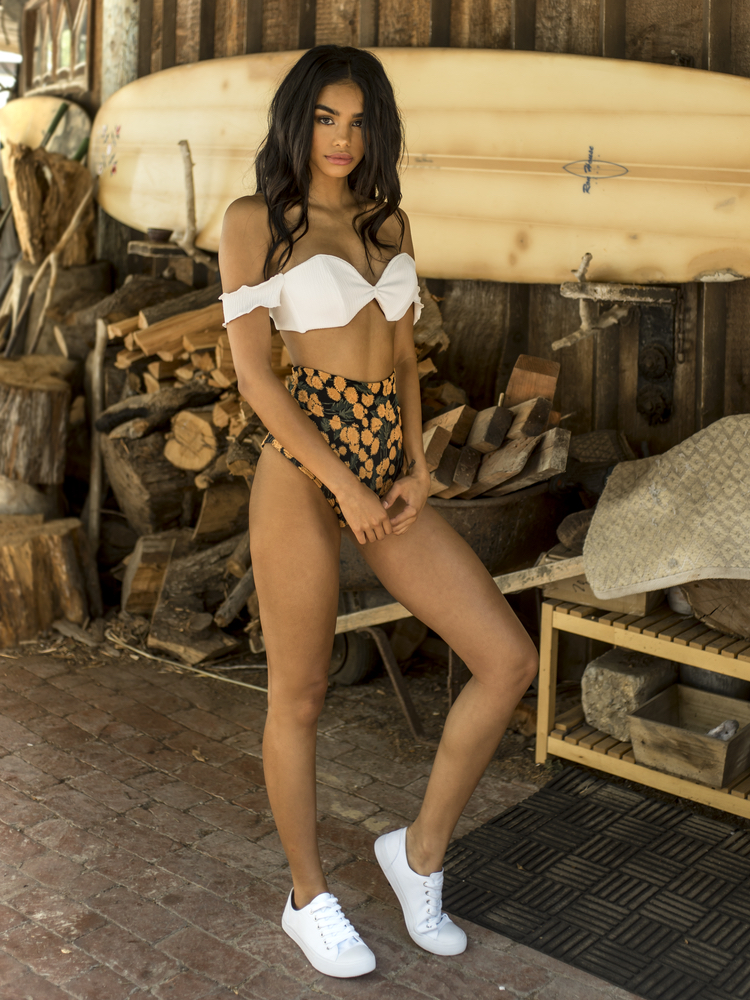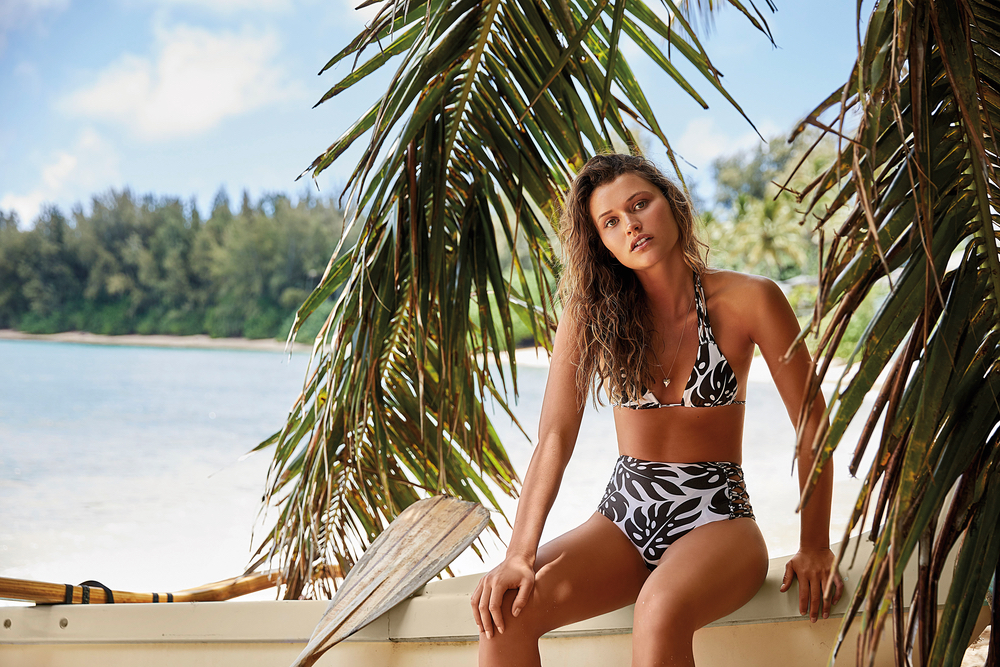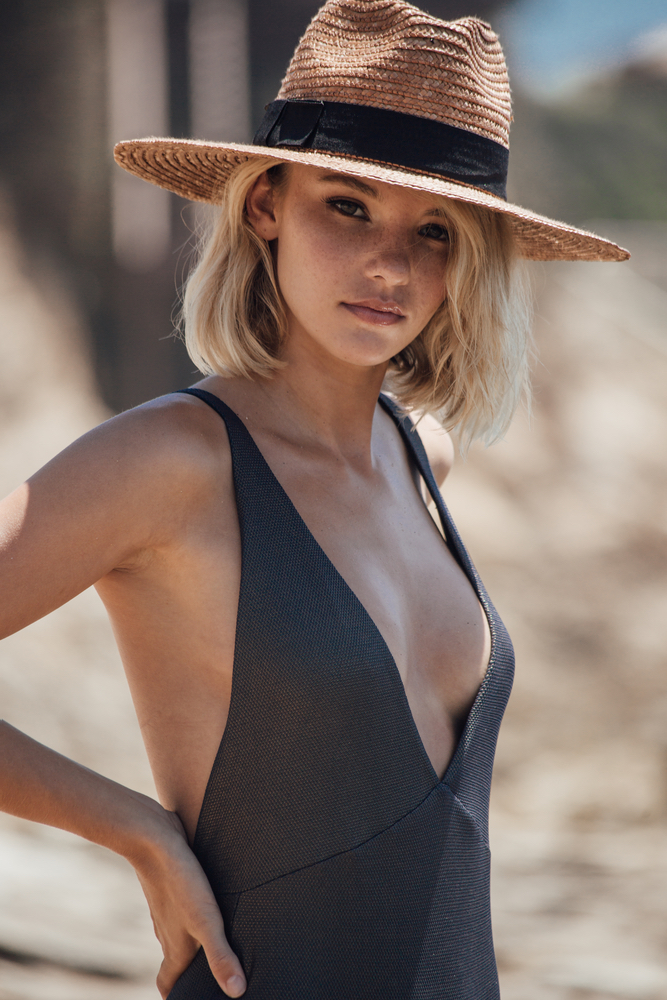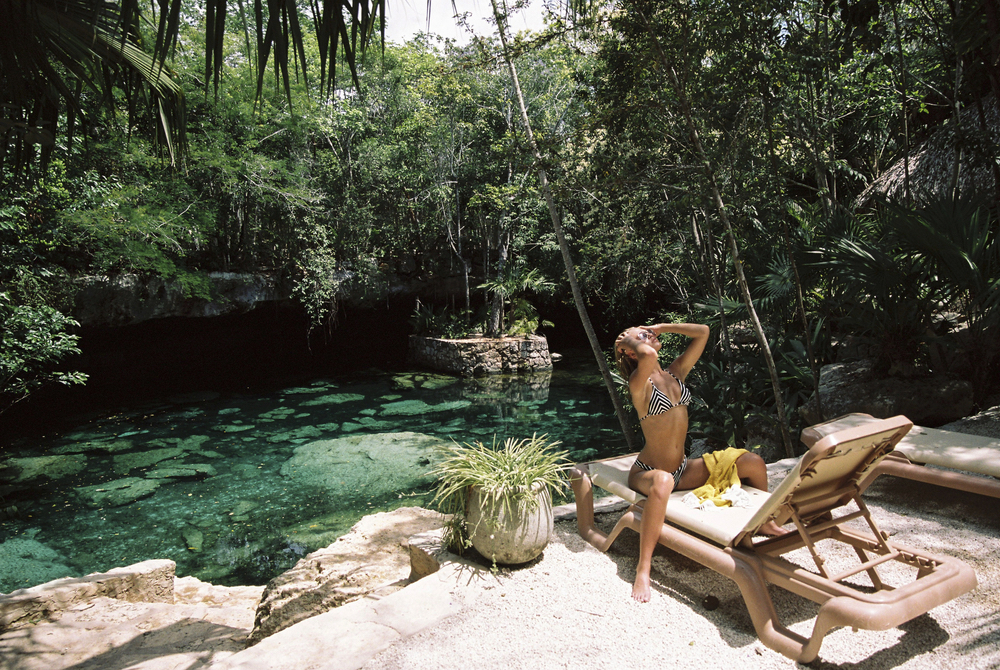 "It's a true inspiration to meet the designers and see their newest collections," says Von Hoene. "Learning what's inspiring them and spending time with like-minded people—those who love fashion and the arts—is such a great opportunity. The designers are always a step ahead in regard to what's trending in color palettes, textures, and styles—and we get to see that at Swim Week before the rest of the world."
Meanwhile, shoppers who can't visit Ophelia Swimwear's three chic locations can still get their fix online! "We are in the middle of a website facelift right now," reveals Von Hoene. "The online shop already sees shoppers from all over the United States, and as we update it this fall, it will truly become our fourth Ophelia shop." The team is constantly updating the store's website with blogs and news, as well as new products available to buy from your laptop or mobile device. You can even shop Ophelia's favorite looks from Instagram with just a few clicks.
"I love seeing people come in, try things on, and feel great about how they look."
"I love what I do," says Von Hoene. "I love going to market and seeing new items come into the shops; it's like Christmas all the time. I love seeing people come in, try things on, and feel great about how they look. Seeing them post photos in their suits on Facebook and Instagram and seeing them so happy about what they've gone home with is an awesome feeling!"
Keep those rays of positivity coming and stay salty, my friends.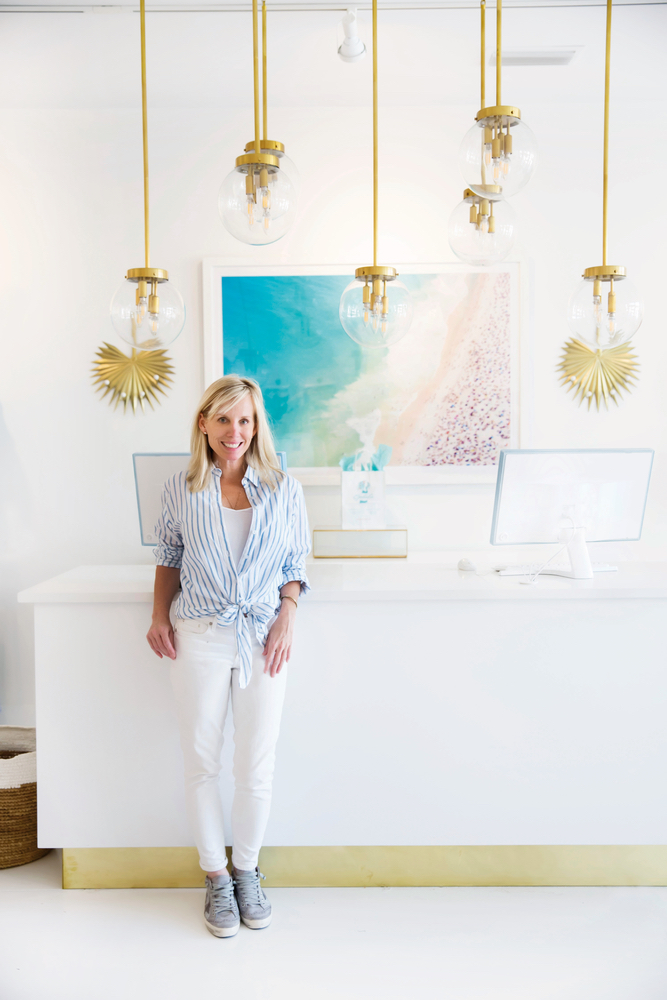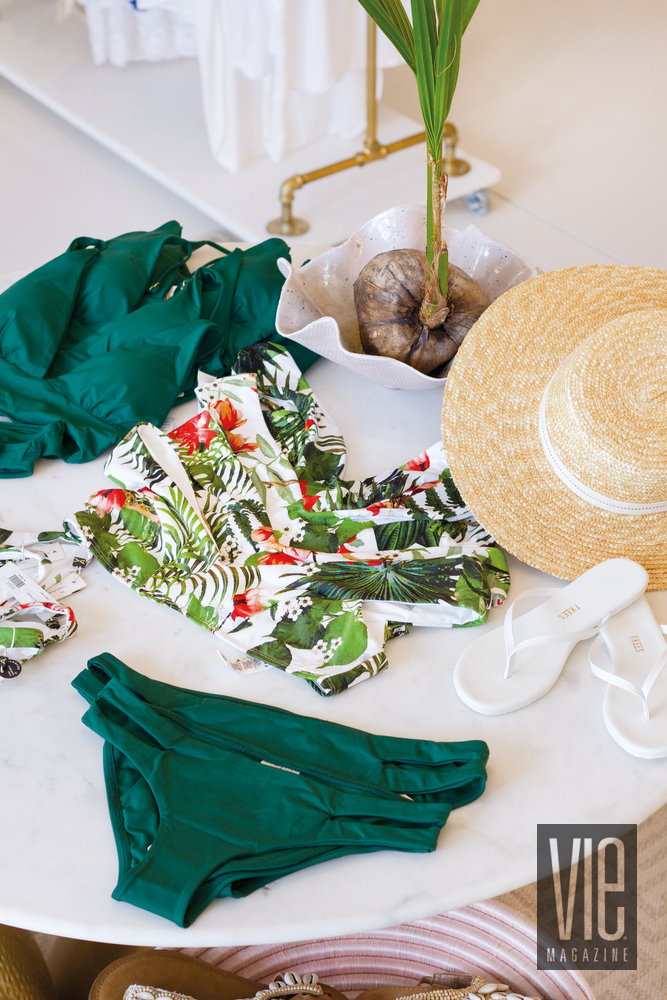 —V—
---
ARTICLE CATEGORIES