Meridith Baer's Legacy Continues
By Jordan Staggs | 
Photography courtesy of Meridith Baer Home
It seems unusual that a nationally renowned interior decorator might have stumbled upon the profession by accident, but that's exactly how Meridith Baer's career transitioned from journalist and actress to the full-time interior guru who brought the art of "home staging" to the US real estate industry.
"Though I'd earned a living as a writer, I was drawn to gardening and fixing up my home," recalls Baer, who is now seventy-two years old and has been at the helm of her design studio, Meridith Baer Home (MBH), since its inception in 1998. "One day, the owner of the house that I was leasing came by, saw what I had done, and said, 'Wow—you'll have to move. I'm going to make some money on what you've done!'"
What might have seemed like an inconvenience turned out to be fate. "A friend of mine had built a spec home and suggested that I move my furnishings there to show how a buyer might live in the space," Baer says. "I did, and the home sold in less than a week for a half million dollars over the asking price. Real estate brokers who knew about this started to ask me to 'stage' other homes they were trying to sell, and soon I had a thriving staging business."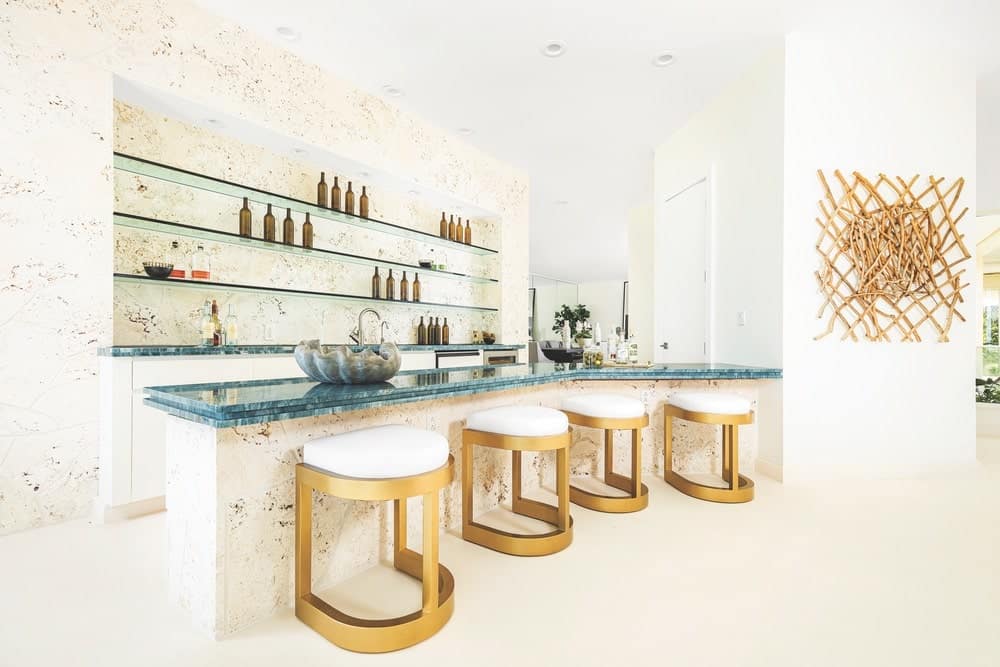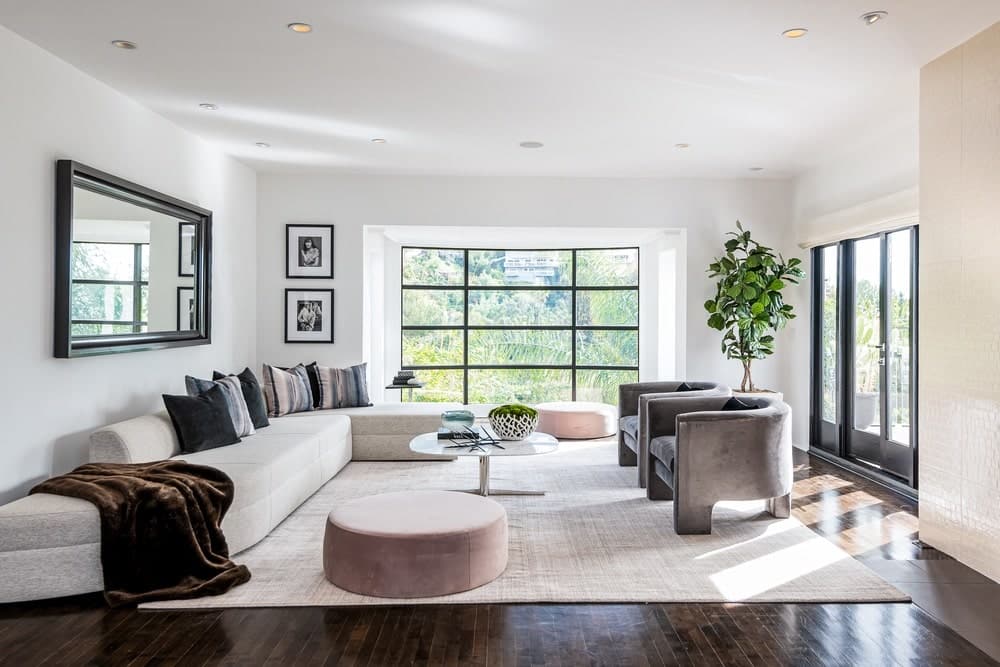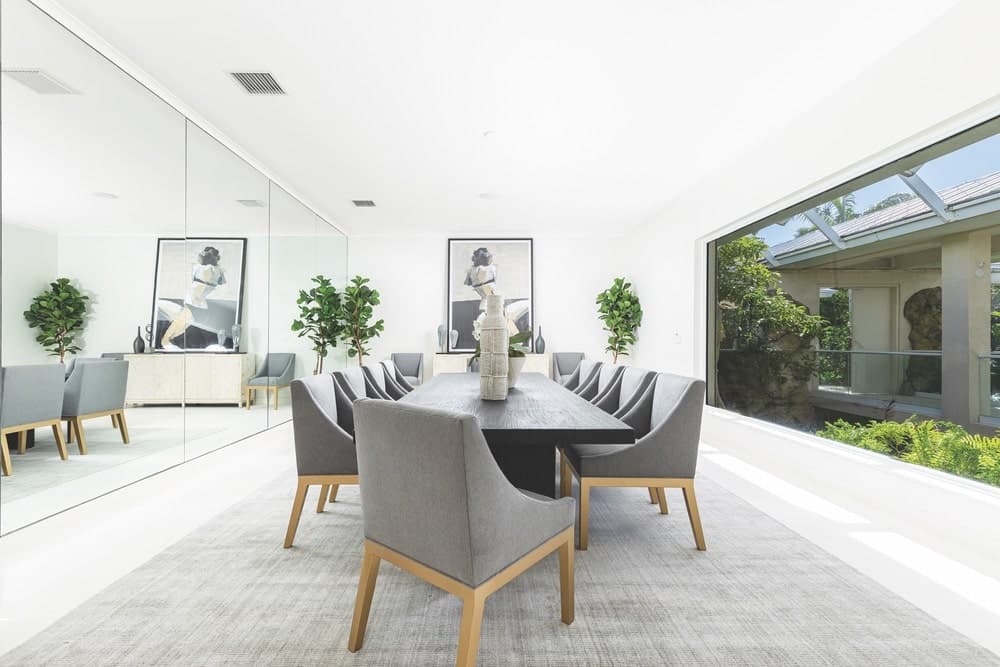 Within just a few years, MBH grew from a one-woman show to a team of fifty people working on several homes per week. The phenomenon of staging homes became a valuable tool for realtors all over the country, and Baer's concept even landed the designer her series on HGTV called Staged to Perfection, which debuted in 2013. Today, the company has offices in Los Angeles, New York, the Hamptons, Miami, and San Francisco, and its properties belong to celebrity clients and top luxury realtors. "Now, we might do thirty homes a week, and we're all over California, Florida, and the East Coast," Baer says. "We do jobs in Arizona, Nevada, Washington, and Colorado and have even installed in Atlanta. Last year, we did over 2,200 installations. Our staging mission is to help homeowners sell their property as quickly as possible for the best price possible."
Evolving from the staging business, MBH also includes a full-service interior design department. Its talented team works with homeowners to create their dream spaces—but Baer admits that she still loves staging the best. "Personally, that process is too slow and tedious for me," she says of interior design. "I like to move quickly and see results fast. That's why staging is perfect for me. We install a home in a day or two!"
"I love the challenge of making a room like this beautiful but, at the same time, extremely comfortable and practical."
Her favorite spaces to stage are the ones that are most lived in, such as family rooms. "I love the challenge of making a room like this beautiful but, at the same time, extremely comfortable and practical," she shares.
With much of her business done along the East and West Coasts, Baer also has a passion for staging incredible outdoor living spaces in beach homes and other luxury waterfront homes, such as 94100 Overseas Highway in the Florida Keys. The home recently set a price record, listed at $24.5 million. "In coastal regions, homeowners spend a lot of time outdoors, so those rooms have to be furnished," Baer says. "More and more, we create entire outdoor rooms that include outdoor rugs and lighting, decor, pillows, and florals." For 94100 Overseas Highway, Baer's team staged each room to truly highlight the magnificent views all around the home, which include the ocean as well as the Everglades. "We used a white palette and low-profile furniture combined with neutral, light accessories. We also showcased the calming beachfront location with natural wood elements complemented by organic textures in the fabrics and materials."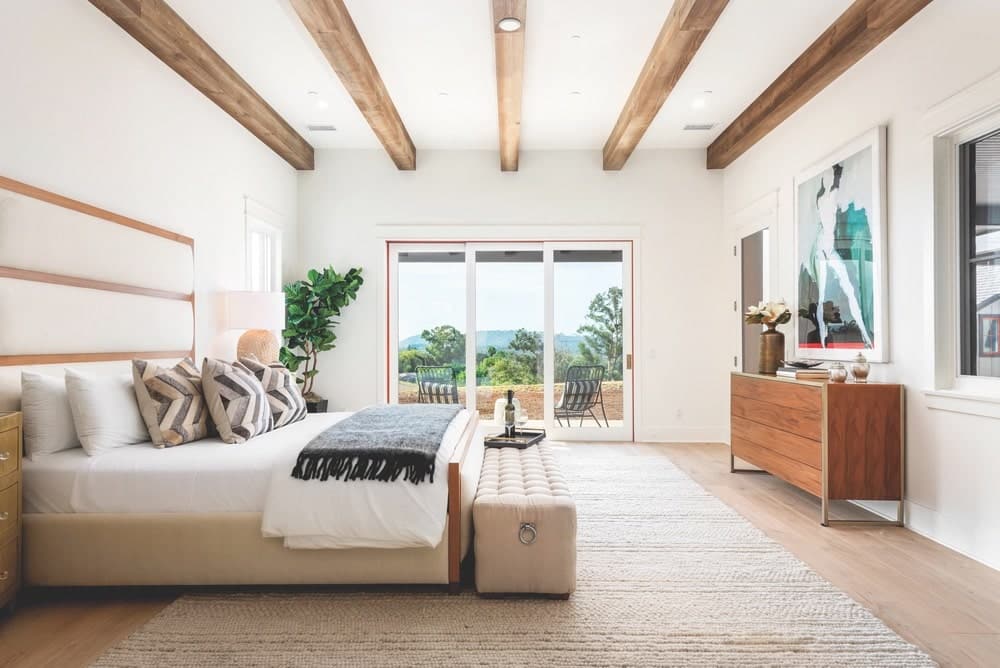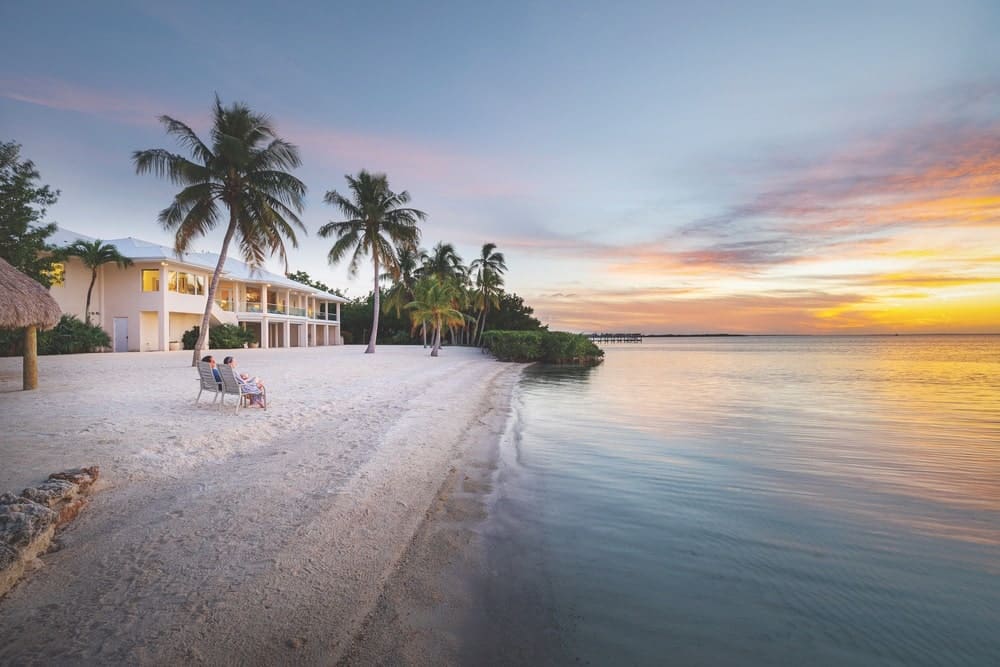 The business is continually evolving, thanks to new technology and market demands, and Baer's team has evolved with the times, always looking for fresh, creative ideas. Because many homeowners share her desire to see results quickly, Baer says, MBH created a product called Instant Home. "Once we know what the client likes and needs, we hunt and gather for a month or so and then install the home, soup to nuts. We provide the client with a price list, and they have a few days to decide what they want to buy, and we pick up the rest. After that, we can make another delivery or we can finish off the home with interior design services."
Staging such luxurious—and often enormous—homes also means MBH needs a large inventory of top-notch furnishings, art, decor, and lighting to fill them. Collaborating with designers and brands is necessary, but Baer also loves finding those "wow" pieces that you might not see in a store or showroom. "One of my favorite pieces to add to a room are these large iron sculptures I had commissioned from a local artist friend—they add instant drama to any space!" She continues, "We buy from so many different vendors, but I feel what really sets us apart are the unique pieces we purchase at auctions and estate sales. Last year, our team traveled to Morocco and came back with containers of amazing rugs, pillows, ottomans, and other unique finds. We also have been manufacturing a lot of our own pieces that keep our interiors fresh and personal."
"We buy from so many different vendors, but I feel what really sets us apart are the unique pieces we purchase at auctions and estate sales."
Another big evolutionary move for MBH came in February, when the company acquired the ultramodern Encore Design Studio, which has catered to the Hollywood elite for a decade. Designer Lukas Ruzbasan and his team bring a new edge to Baer's repertoire—ideal for clients who wish for the sleek, modern look that befits many of LA's most fabulous homes.
"We were aware of Lukas and Encore Design Studio for some time and would see his work often in Trousdale Estates and the Hollywood Hills," Baer says. "Lukas had a strong reputation for clean, modern design, and although that was a look we did often, we weren't always the first thought for clients who wanted it. When Lukas approached us about getting out of the staging business, we thought it would be perfect to bring him on board to help promote the modern side of our business and utilize both his design and sales talents."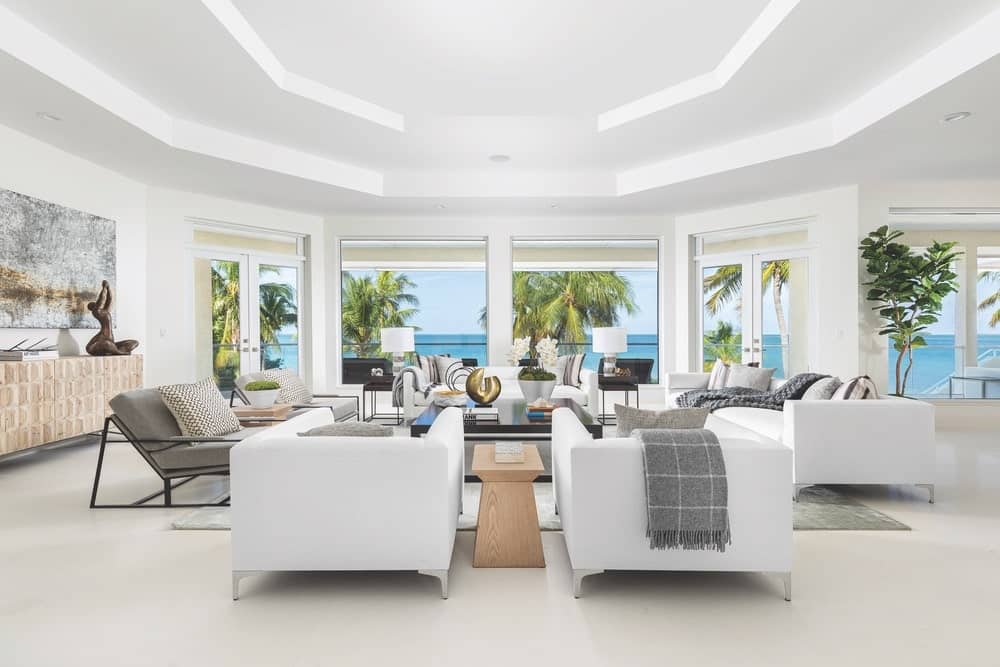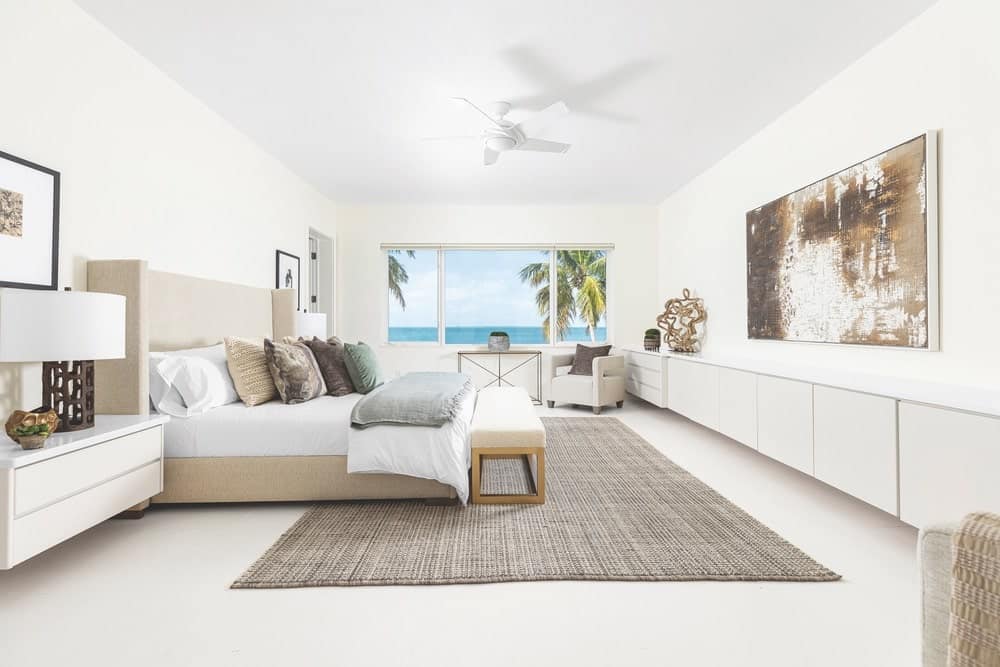 The reach of MBH is limitless: it continues to work cross country as well as stage spaces for exclusive special events. The studio was selected to stage artists' dressing rooms for the 2019 and 2020 Grammy Awards, which was an exciting creative opportunity for Baer and her team. "We looked at the design for each of the dressing rooms in terms of the artist's individual personality," she says. "For example, for Ariana Grande, we thought fun, flirty, and fluffy by mixing textures like velvet, mohair, bouclé, and fur. We kept it very feminine with shades of dusty rose and pink, throwing in some sable gray for glamour. Vintage designer books about Chanel and Dior adorned the coffee table with candles everywhere."
It's no wonder the firm has won top design honors on Houzz for the past seven consecutive years, was chosen to stage Meryl Streep's penthouse last year, and was recognized as one of the Los Angeles Business Journal's largest women-owned businesses, among other accolades and achievements. Meridith Baer continues to be a driving creative force in the home-staging field she pioneered, and she and her team still have new paths to forge.
— V —
---
To learn more or see more projects, visit MeridithBaer.com.
ARTICLE CATEGORIES