Interviewed by Jordan Staggs | Photography courtesy of cheyenne bryant
"Therapy is cool," says Dr. Cheyenne Bryant, a former marriage, family, and child therapist who has transitioned to a successful career as a Psychology Expert Life Coach, speaker, and author based in Los Angeles. Her first book, Mental Detox, helps readers "learn to stand in your own power and know your own authentic voice," just as Bryant aims to help her patients and clients do through each session, seminar, and conversation.
As a therapist, Bryant treated the inner-city, court-ordered population and worked side by side with the Department of Children and Family Services. "I also treated and diagnosed individuals suffering from depression, anxiety, adjustment disorders, bipolar disorder, schizophrenia, and many other psychotic and personality disorders," she explains.
While Bryant prepares to launch her second book, The ABCs to Mental Health, and plans a weekend healing retreat for March 2022, VIE caught up with her to get her best advice and inside information on therapy and other positive mental health practices.
VIE
: What led you to become a life coach? How did that path evolve into your other arenas, such as public speaking, authorship, and more?
Dr. B: I became a life coach and wrote my first book because of my own healing journey. Once I learned how to make peace from my broken pieces, I couldn't keep that blueprint to myself. Mental health and peace of mind are human rights. The transition from broken to healed is a deep, scary, and lonely experience, but it doesn't have to be done alone and is more effective when done with a professional. Because I experienced my healing journey and process firsthand, it provided me tools and wisdom that my education and credentials could not. My desire to change lives and help others heal was so strong that I decided to not only found the Dr. Bryant Institute (my life coaching institute) but also to write my first book, Mental Detox.
VIE
: What was your main goal in writing Mental Detox?
Dr. B: The goals and intent behind Mental Detox are to change the life of every reader and bring peace, hope, healing, and authenticity to all who read it by providing them the tools needed to feel, deal, and heal. I had no idea my book would do so well, becoming a Readers' Favorite five-star book and keeping me booked in the speaking circuit. Seeing how life-changing it was and how responsive people were to my hybrid coaching approach, I began facilitating Dr. Bryant Institute workshops. People began flying in from all over the world to attend. What started as workshops for individuals on a personal level also turned into me facilitating seminars and retreats for corporations such as NBCUniversal, Vermont Slauson Economic Development Corporation, and many more.
The goal and intent behind Mental Detox are to change the life of every reader and bring peace, hope, healing, and authenticity to all who read it by providing them the tools needed to feel, deal, and heal.
VIE
: What are the main benefits of therapy that anyone can take advantage of?
Dr. B: The most significant benefits of my hybrid approach—therapy and life coaching combined—are a decrease in depression, anxiety, and stress and an increase in confidence, self-love, overall mental health, and quality of life.
VIE
: Why do you think there has been a stigma surrounding therapy, and how or why is that changing in today's society?
Dr. B: There is a stigma around therapy because there isn't enough education and awareness around mental health to normalize it. This leaves individuals feeling ostracized and alienated when seeking or receiving help. Fortunately, that is changing today. More professionals in the field are minority and culturally competent, making it more accessible and attractive to many of those in need.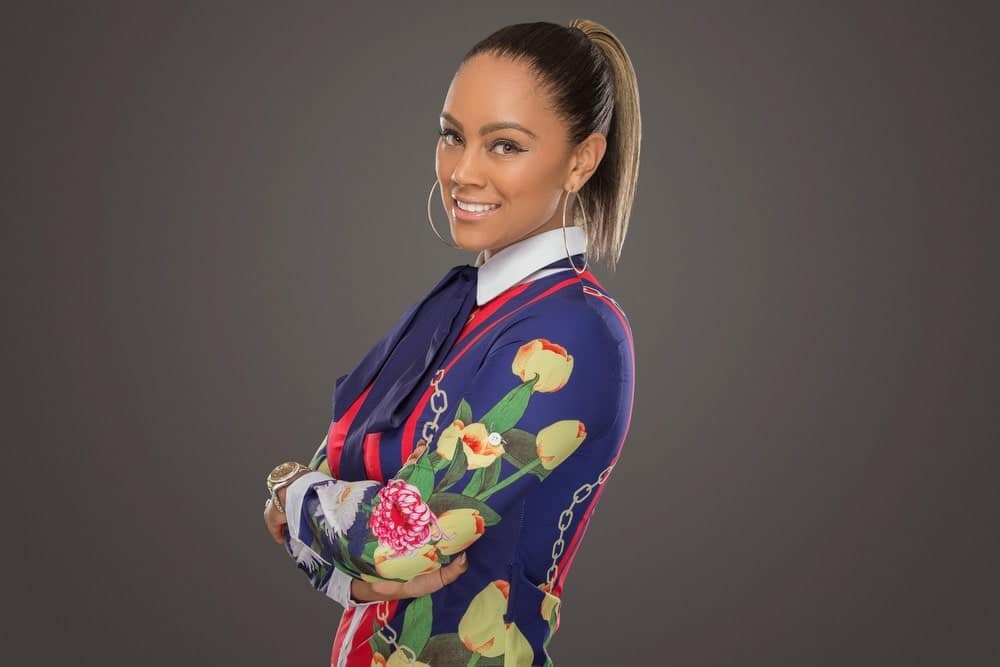 VIE
: What are some things a therapist can help with that people might not realize at first?
Dr. B: Therapy and coaching can help people get in contact with pain pockets and trauma they didn't know existed. It's about finding the root of an individual's loneliness, darkness, and sadness. We also help people realize how amazing and powerful they are. Many clients leave their first session feeling empowered after realizing they, like all of us, have issues to work on and strengths they are unaware of that can empower them once brought to light
VIE
: Attending virtual therapy sessions is even more popular since the pandemic, but some people might think it won't be as beneficial as in-person sessions. Can you tell us why that may or may not be true?
Dr. B: Virtual sessions are just as effective, if not more effective, than in-person therapy. Many of my clients are in the comfort of their homes, offices, or cars during our sessions. Allowing people to be in environments that they choose promotes authenticity and vulnerability. It also makes therapy more convenient for people such as the at-home mom or dad who can't get away long enough to drive to an office. Virtual sessions allow them to sit in their car or go to another room while the baby is sleeping or the kids are playing. I've had a client sit in her closet during sessions while her kids played in the room outside it. That was the only way she was able to receive help. Virtual sessions have made it easier for people around the world to receive support, as well. I have clients in Dubai, Panama, Africa, Haiti—the list goes on. I absolutely love virtual sessions!
VIE
: How has the COVID-19 pandemic affected mental health on a large scale? What are some ways people can cope with the stress and anxiety from it?
Dr. B: From my experience, the COVID-19 pandemic has affected mental health in many ways, such as an increase in depression, anxiety, substance abuse, and stress. Some methods people can use to cope with stress and anxiety while at home, at work, or with family and friends are to communicate their feelings at the first sign of sadness, stay connected to people who celebrate and support them, do not isolate, and make therapy and life coaching a part of their lifestyles.
VIE
: What is a "mental health check," and how can people make this a part of their everyday lives?
Dr. B: A mental health check is checking in with yourself—and others—to see how you are feeling and what is needed for you to be in a healthy mental state. This should be done daily as a preventive measure
VIE
: What has been the biggest challenge in your career and your favorite part of it?
Dr. B: My biggest challenge is that so many people are unable to afford the services they need. Mental health services should be free, or at least more accessible to everyone. Having mentally healthy people is an interdependent thing—we all benefit from the mental health of ourselves and others. My favorite part of what I do is changing lives and helping people find the light to their darkness, and I am looking forward to continuing to help people in 2022 and beyond.
VIE
: Thank you, Dr. Bryant!
— V —
---
Visit DrBryant.co to learn more about Dr. Cheyenne Bryant and keep an eye out for her new book coming soon. Mental Detox is available for purchase on Amazon and from other major booksellers.
ARTICLE CATEGORIES