By Janet Thomas
Mention Memphis and the mind immediately channels music—and food (was that your stomach growling?). Yes, there are those things in glorious amounts, but there's also incredible history, charm, depth, and vitality. Memphis is undoubtedly on a roll, and it couldn't happen to a more deserving city. Jump on board for a list of sights, sounds, and happenings that make Memphis magical.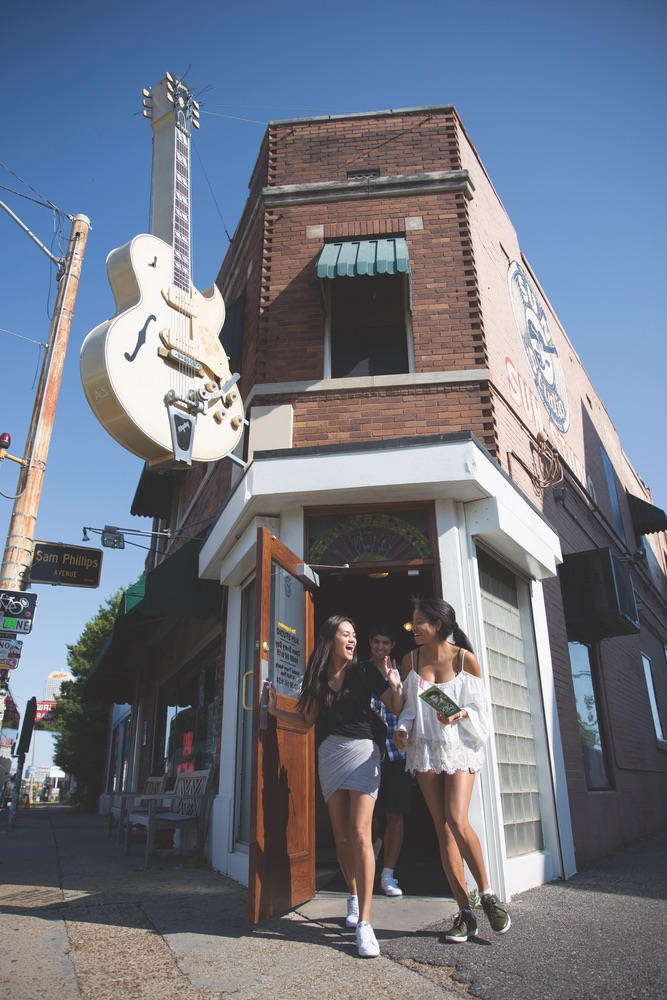 Listen Up
The two-hundred-mile stretch of road between Memphis and Nashville was declared Music Highway years ago by the Tennessee legislature, and while Nashville is undoubtedly a birthplace of music, Memphis has musical roots that run deep as well. The soul of the city is woven with blues, rock, and even country music. According to the Memphis Rock 'n' Soul Museum, rockabilly became one of the early styles of the genre, created from a combination of country, blues, jazz, and rock and roll. It crossed cultures, generations, and nationalities to form its own unique sound. Pop and hip-hop can also be found in Memphis: one shining example, Justin Timberlake, grew up here and has a big heart for the city.
This melting pot of music reverberates along bustling Beale Street's restaurants and clubs. Like a compact version of New Orleans' French Quarter, Beale Street beckons you into wherever the sound spilling out of the door pulls you—places like the Blues City Cafe, the historic B.B. King's Blues Club, and Silky O'Sullivan's. The Overton Square entertainment district, in the heart of Midtown, is another excellent option and is loaded with live theater, good restaurants, and independent retail shops.
The Memphis Rock 'n' Soul Museum also calls Beale Street home. A few years back, the museum released a list of songs that include "Memphis" in their lyrics. The effort was prompted by long-standing rumors that the city's name had been included in more songs than any other place on the planet. The list consists of well over a thousand titles at present.
For more musical immersion, take a tour of Sun Studio. This small studio, founded by rock pioneer Sam Phillips, became the springboard for the careers of such icons as Elvis Presley, Jerry Lee Lewis, and Johnny Cash. In an area of Memphis known as Soulsville, the Stax Museum of American Soul Music also pays tribute to several music legends.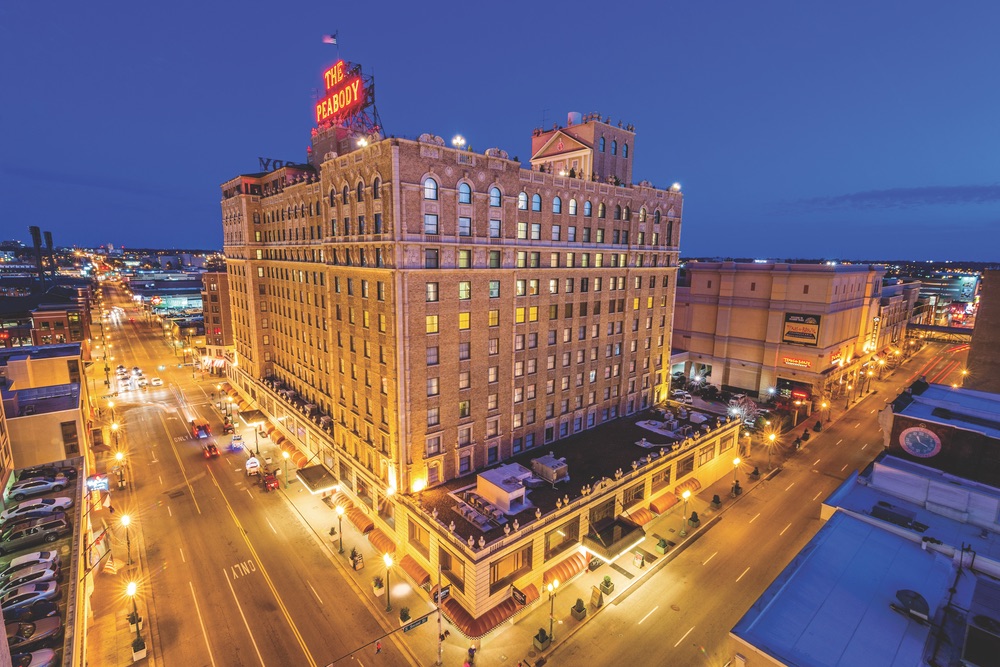 Sleep like a Rock Star
What better way to blend music history with your visit than a stay at the recently opened Guest House at Graceland? Steps from the gates of Elvis Presley's home, the resort has as much style and panache as you would expect from the King, including 450 guest rooms and specialty suites, meeting and special events spaces, two restaurants, and a five-hundred-seat theater.
Visiting the Graceland Mansion itself is a surreal step back in time. Much of the ambience and furnishings, including those in the famous Jungle Room, have been preserved in all their groovy glory. Particularly moving and beautiful are the meditation gardens and horse pastures.
When in Memphis, you may as well explore all things Elvis, since the two are inextricably linked. A new hot spot for fans is Elvis Presley's Memphis, which debuted as the grandest expansion of Graceland since the mansion began offering tours in the 1980s. The impressive entertainment complex offers a crowd-pleasing collection of restaurants, shops, museums, and exhibits, including Elvis's hot rods, classic cars, and private planes. Several tours, like the Elvis Entourage VIP Tour, will make you feel like you have an all-access backstage pass to his life.
The Peabody is home to several world-famous ducks, thanks to an original few that were placed in the hotel's lobby fountain in 1933.
For a grand Southern hotel, look no further than the old-world elegance of the historic Peabody, built in 1925 and soon to undergo another luxurious update to its rooms. (A word to the wise: upgrade to the exclusive, private-access concierge level for extra amenities and pampering.) The Peabody is home to several world-famous ducks, thanks to an original few that were placed in the hotel's lobby fountain in 1933. Don't miss this living symbol of the Peabody brand with the whimsical march of the Peabody Ducks, or visit them in the Royal Duck Palace on the rooftop. Equally entertaining is simply sitting like ladies and gentlemen in the magnificent hotel lobby (with some bubbly or bourbon, perhaps) or taking the informative Duckmaster's tour of the property.
Hotel Napoleon is a fifty-eight-room boutique hotel in downtown Memphis. Formerly the historic Scimitar building, the property now thankfully boasts modern and appreciated amenities like refrigerators, rain showers, and the Luna Restaurant and Bar.
Located within the Bass Pro Shops Pyramid in downtown Memphis, Big Cypress Lodge offers more than a hundred family-friendly rooms, some resembling tree houses or vintage duck-hunting camps amid enormous cypress trees. Ride the world's tallest freestanding elevator, which takes you to the Lookout at the Pyramid and beautiful views spanning miles.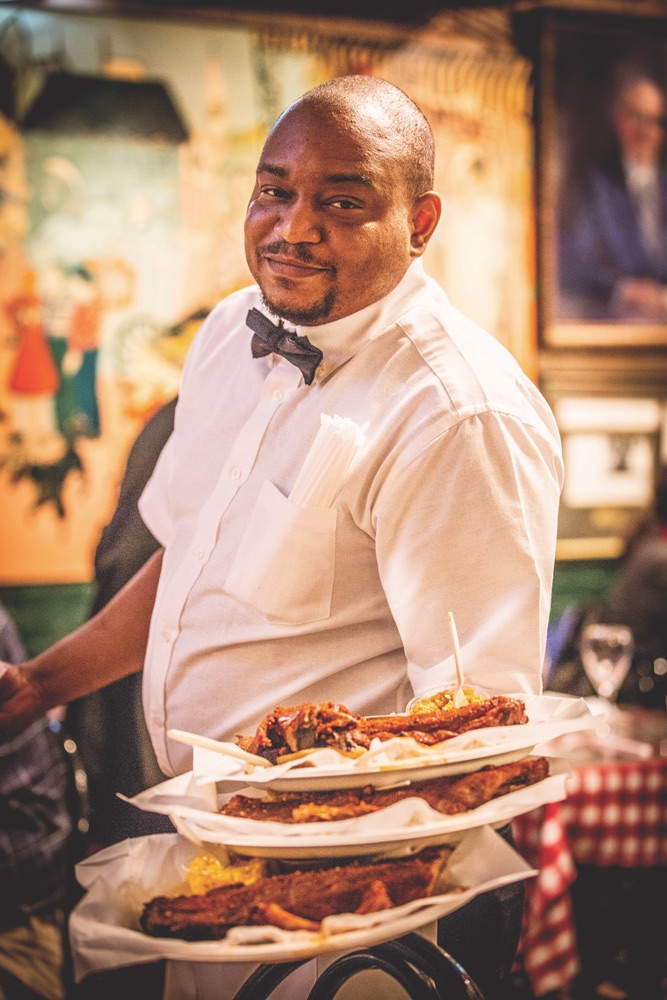 Stick to Your Ribs
One cannot live on music and sleep alone. Luckily for you, Memphis is a foodie mecca. For dry-rub barbecue and slow-smoked meats, head to Rendezvous, Central BBQ, or Corky's. (Here's a delicious hint: some Memphis barbecue joints ship their bounty all over the country.) Gus's World Famous Fried Chicken and the accompanying comfort-food "fixin's" are a must for a casual lunch.
Fine dining also shines in this down-home, hungry city. Chefs Andy Ticer and Michael Hudman make their grandmothers proud at Catherine & Mary's, bringing the heart and soul of Sicilian and Tuscan cuisine to Memphis. The combination of a brick oven, pork, and Southern cooking, will have you falling in love at first bite at Hog & Hominy, another restaurant brought to you by Ticer and Hudman. And don't miss dessert here; choices include peanut butter pie and gelato in assorted flavors. The handsome and intimate Bari Ristorante serves cuisine with influences from the Puglia region of Italy. Another winner is Restaurant Iris, where Chef Kelly English creates dishes that are described as decadent French-Creole-Southern fusion.
Who let the ducks out? No worries, you won't find duck on any Peabody menu, even at the hotel's Chez Philippe, the only Mobil Four-Star restaurant in the Mid-South. This consistently applauded venue indulges diners with traditional French cuisine and multicourse menu options.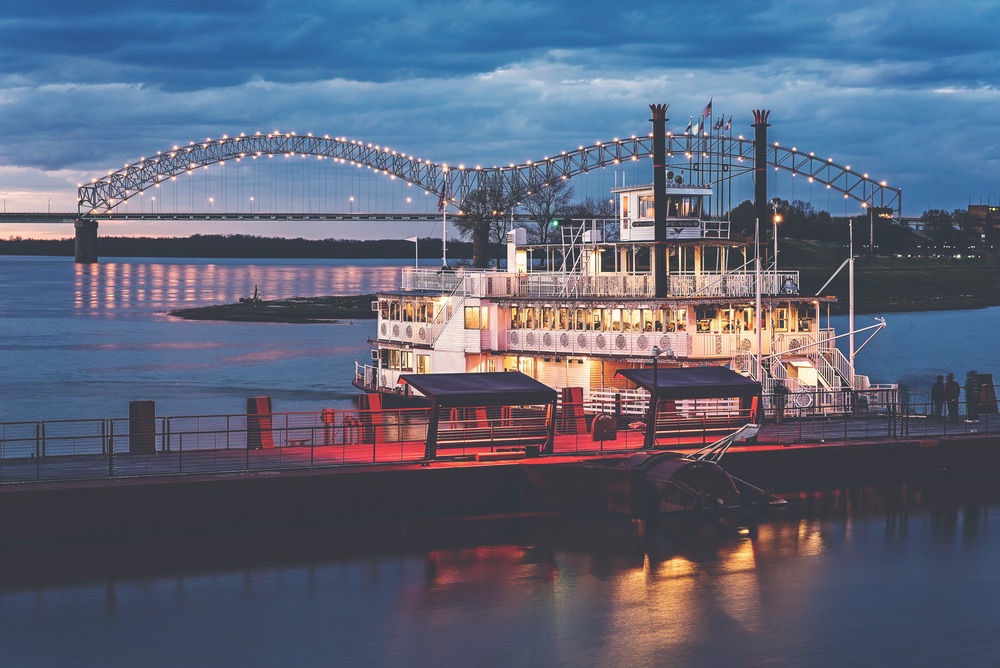 Out and About
Get outside and see the city! With Memphis Riverboats, you can take a relaxed Mississippi River voyage aboard the Memphis Queen III that will delight all ages. Or stretch your legs at the 4,500-acre Shelby Farms Park, with more than forty miles of trails for walking, running, and biking, plus lovely lunches on-site at the Kitchen Bistro.
A longtime favorite of locals and visitors alike, the world-class Memphis Zoo in Midtown houses more than 3,500 animals representing more than 500 species. The zoo has been a significant draw for Memphis since 1906.
The stirring National Civil Rights Museum highlights a historical timeline of iconic events during the civil rights movement of the 1950s and 1960s. Stunning visual programs and moving audio and video exhibits provide an enlightening education and reminders of our country's history.
A great way to immerse yourself in the musical style that inspired Elvis and a multitude of others is by visiting one of the many Memphis churches. A legendary example is the Full Gospel Tabernacle Church, where soul musician–turned-reverend Al Green often preaches.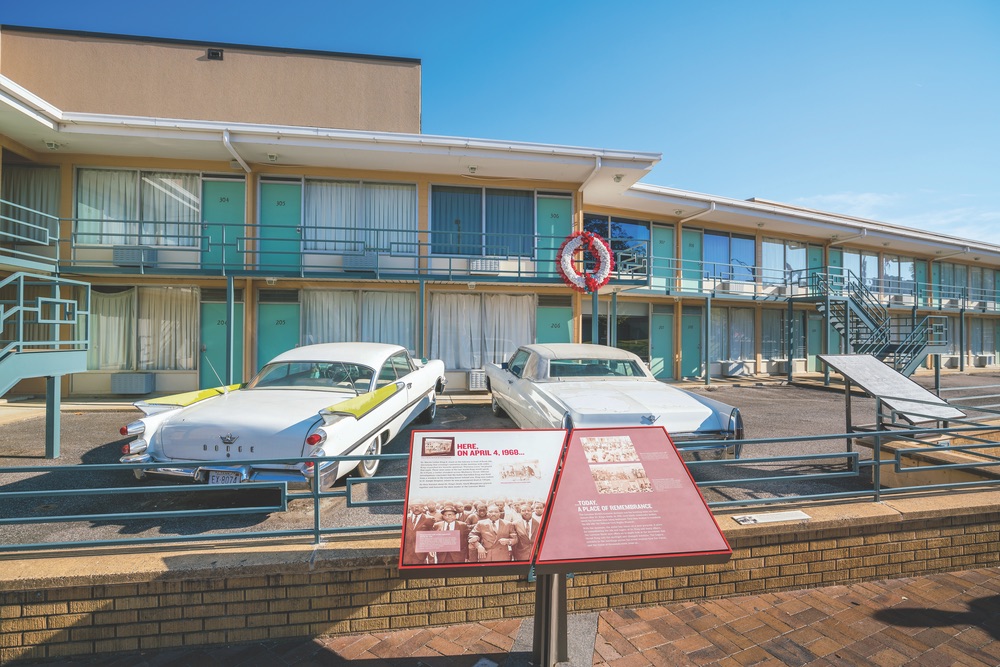 Memphis in the Movies
Several movies have been shot in and around Memphis; these include Walk the Line, Hustle & Flow, Mystery Train, and Great Balls of Fire! But to get a real feel for Memphis music, you absolutely must catch Take Me to The River, an award-winning full-length documentary film directed and produced by Martin Shore. It brings multiple generations of Mississippi Delta and Memphis musicians together as they collaborate on the recording of an album. The film features Terrence Howard, William Bell, Snoop Dogg, Mavis Staples, Charlie Musselwhite, Bobby "Blue" Bland, Lil P-Nut, Bobby Rush, Frayser Boy, the North Mississippi Allstars, and more. In a few short years, the project has been enlarged and now includes an educational initiative and a live-performance national tour described as a blending of classic rhythm and blues with modern hip-hop and rap music—like a passing of the torch from one generation and genre to another. Take Me to The River has been so successful that a special screening, a panel Q&A, and a concert were featured as an official 2018 Grammy week special event, and there is talk of plans to tell compelling stories of more cities in the future. Visit TakeMeToTheRiver.org for more info and tour dates.
But to get a real feel for Memphis music, you absolutely must catch

Take Me to The River

, an award-winning full-length documentary film directed and produced by Martin Shore
The Rugby Boys of Memphis is a gritty but inspiring short film documentary about the seemingly unlikely sport of rugby as the inner-city nonprofit salvation for several Memphis youths. Beverage giant PepsiCo is behind the moving film, which was part of 2017's Tribeca Film Festival and Mountainfilm on Tour. The word is that PepsiCo may expand The Rugby Boys of Memphis into a full-length motion picture.
Up and Coming
Momentum continues to grow in Memphis. The Memphis International Airport is proud to report the addition of six new airlines in recent years, and the existing carriers have also added service. Several new hotels are in the works, including the 118-room Moxy Memphis Downtown. Moxy is Marriott's offering created to appeal to younger travelers who want sleek design and high technology blended with a pleasing price point.
Currently under redevelopment is South Main's Central Station. Plans call for apartments, a new hotel, a restaurant and bar, a movie theater, and a venue for concerts and performing arts.
The Grove at GPAC is set to be a new feature of the Germantown Performing Arts Center, boasting an outdoor venue that will seat between 1,200 and 2,000 people for a variety of concerts, theater, and dance productions. 
— V —
---
Visit MemphisTravel.com, listen to a groovy Memphis soundtrack, catch a Memphis movie, and then plan your own magical Memphis getaway.
Janet Thomas is a longtime writer and editor and former editor-in-chief of American Airlines' luxury magazine, Celebrated Living. She's now joyfully beach-based along Scenic Highway 30-A in South Walton, Florida—when she's not traveling the world for a good story.
ARTICLE CATEGORIES