Creating Spaces to Live Beautifully
By Jordan Staggs | Photography courtesy of Melanie Turner Interiors
"I had an award and a magazine cover but no clients," laughs Atlanta-based interior designer Melanie Turner, who has curated interiors for fine custom homes since 2009. At the time, she was driving to construction sites with her husband, Stan, who is a developer, and would assist in crafting the interiors for his projects through his company, Benecki Homes. She had just won her first (of three) Southeastern Designer of the Year awards from Atlanta Decorative Arts Center and designed Architectural Digest's 2010 Kitchen of the Year, but had yet to open her own business. "This was all during the real estate recession, and, in my mind, I had nowhere to go but up. I decided to put my design degree to good use and opened Melanie Turner Interiors."
She reveals that her keen eye for detail and penchant for creating spaces that just work were honed long before she made it her career.
"I feel like I'm fortunate I see things three-dimensionally—something I didn't realize as a kid," she explains. Turner moved to Florida at age three as one of nine immigrants in her family (plus a Welsh terrier) who voyaged from Southhampton on the Queen Mary. Her family members are also creative, she says, and their home was often full of music, poetry, and art, which influenced her desire to make something from nothing. Even at a young age, she had a photographic memory for spaces and says she was, and still is, "always observing, always thinking about how to live better in a home."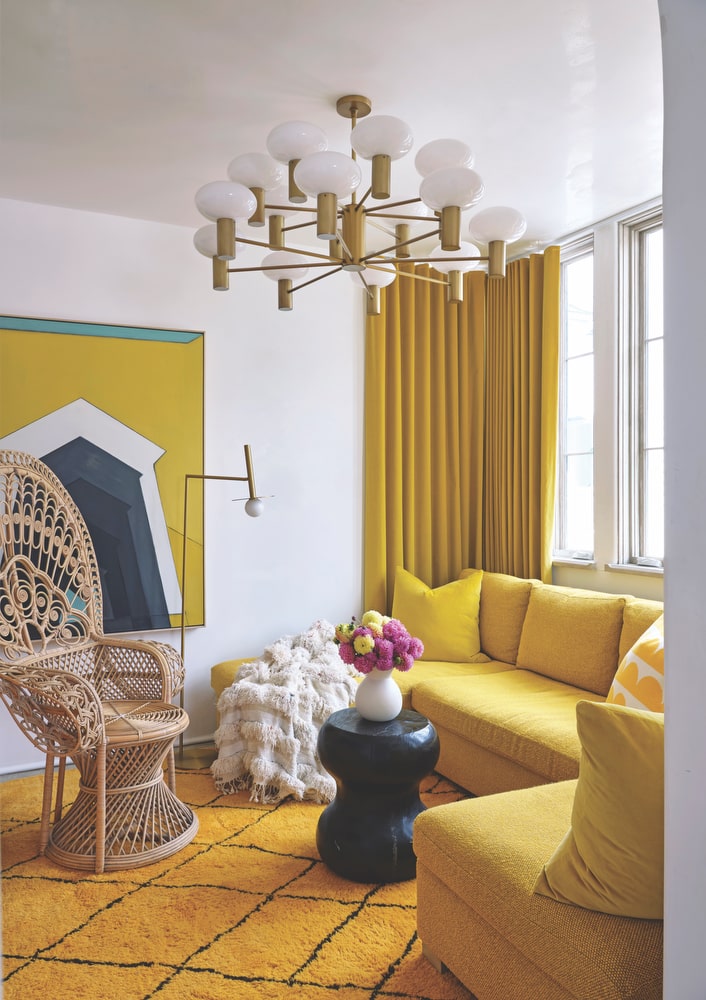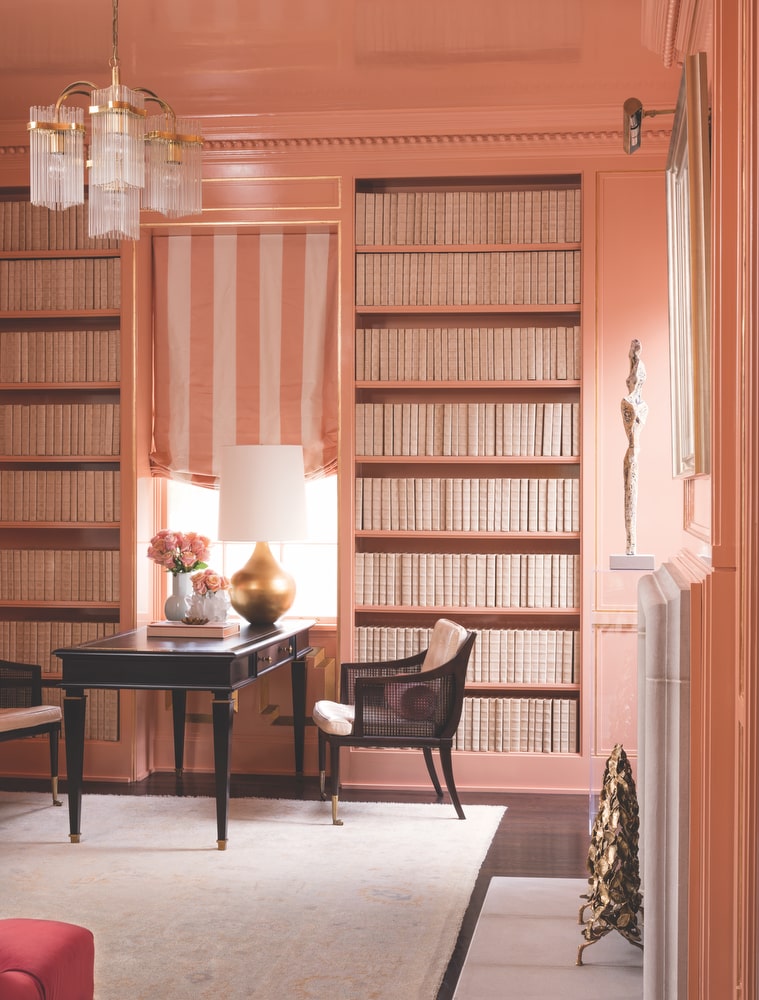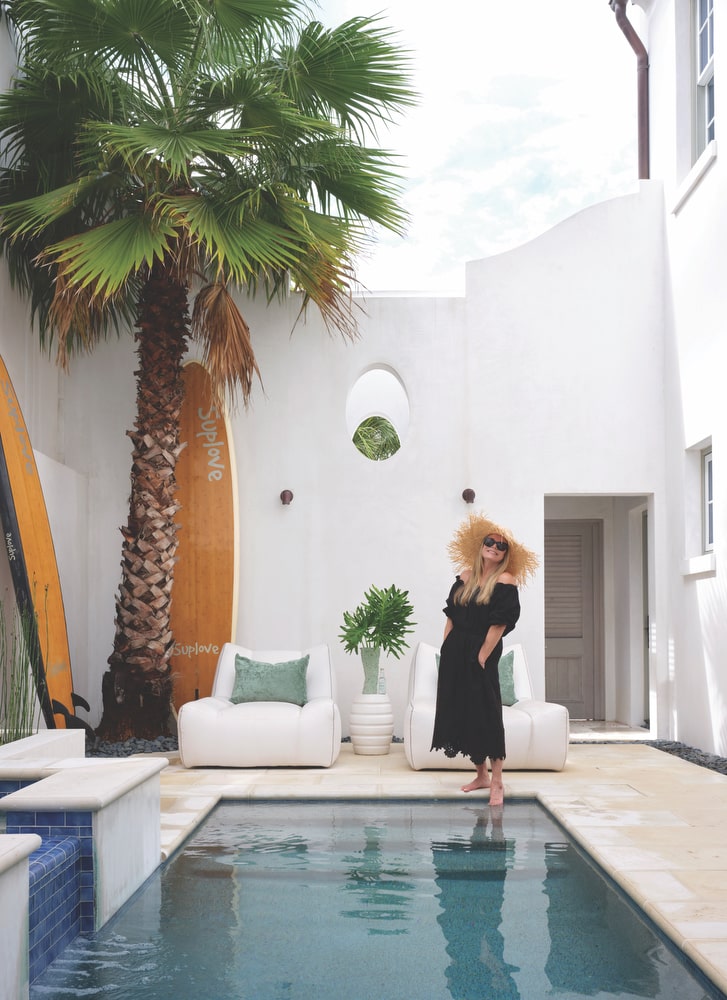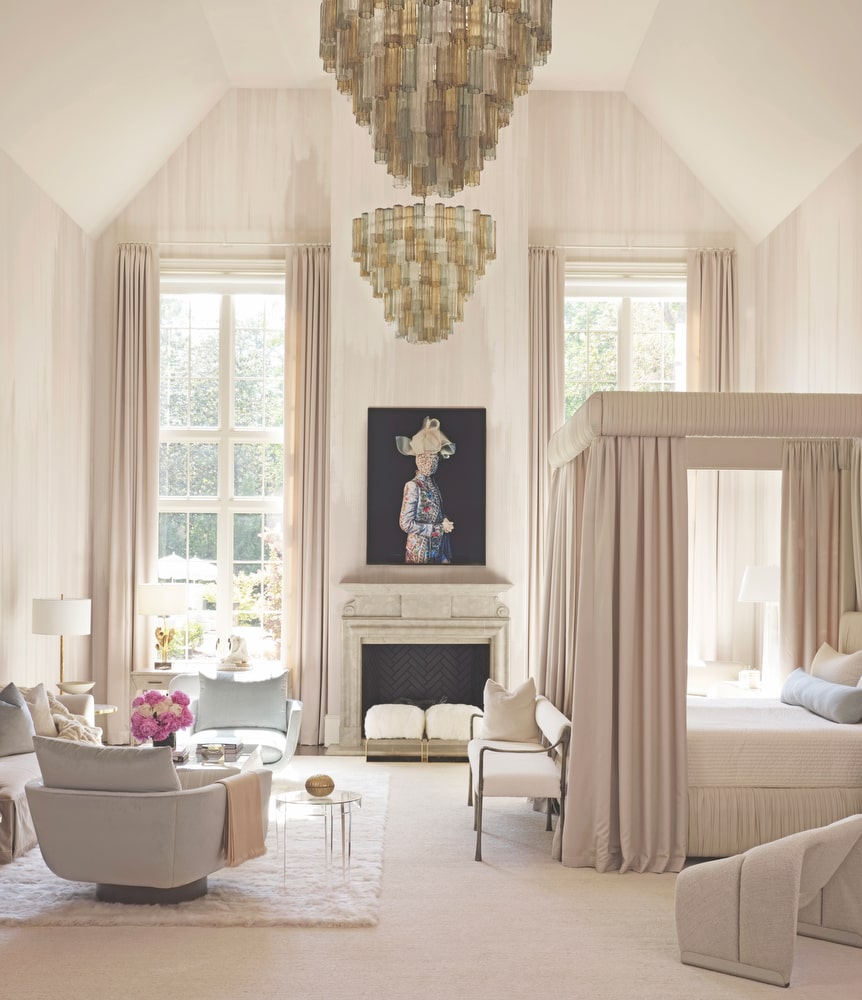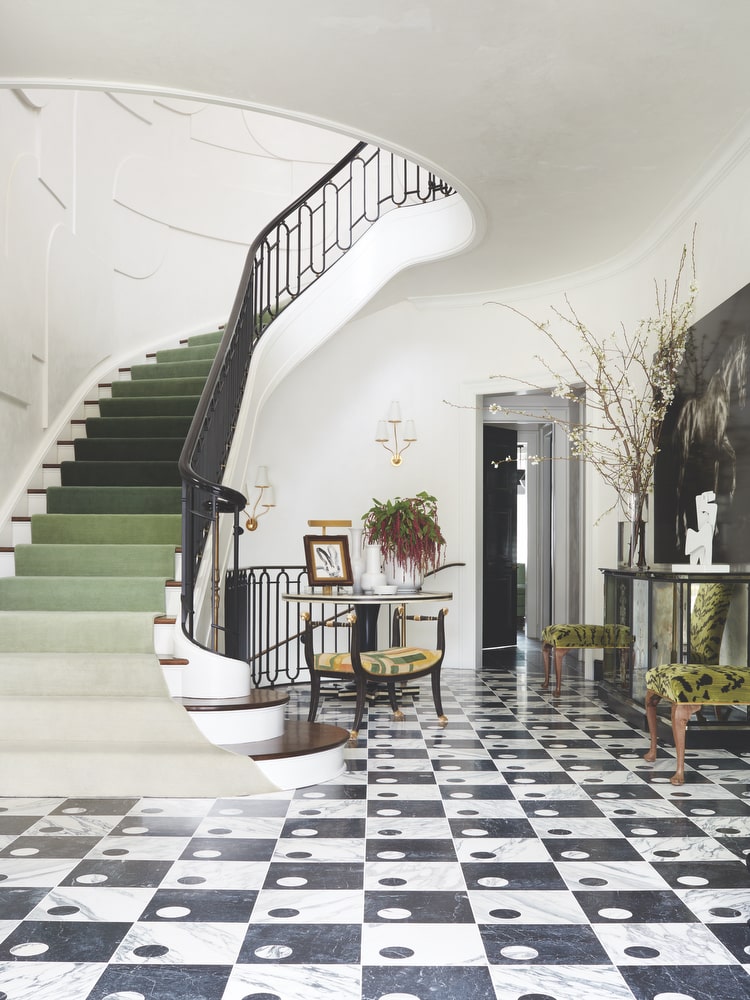 After opening her eponymous interior design firm in 2010 on the heels of some impressive accolades and press, things have only escalated. She has designed homes across the Southeast and beyond. Participating in show home projects across the US has given her perspective on why she loves the Atlanta and Northwest Florida coastal regions so much.
"Atlanta has such a wealth of great resources and products; we are able to bring that to the beach and easily share with our clients there," she says. One of those design resources, SOURCE, holds a particularly special place in Turner's projects: the "one-stop shop" for architectural elements and finishes was cofounded by her daughter, Cydney Mitchell. SOURCE offers a place where design professionals can find tile, hard surfaces, ceramic components, finishes, and more, all in one high-end showroom. Turner says the business was inspired by the desire to bridge the "disconnect between architects, designers, and builders" so they can collaborate more closely with the help of the SOURCE team.
Collaboration, of course, is vital to the success of any home project, whether it is a new build, the renovation of a historic property, or anything in between. Turner also works closely from the beginning stages with the homeowners to get a feel for their lifestyle, needs, and desires before she works her magic. "We create spaces that are comfortable, function effortlessly, and are never underdecorated or overdesigned. We're different from most designers in that we like to shop at international antique markets to add unique pieces to each home. One-of-a-kind pieces in a house make it special, and accessories and art take it to another level."
A couple of unique pieces in a house make it special, and accessories and art take it to another level.
Rather than having a signature look as a designer, she works with her clients to build upon what they like and need to suit their lives within the house. This is especially fun, Turner says, in largely second-home markets like the beach communities along Florida's Scenic Highway 30-A, where she has spent a lot of time since visiting the New Urbanist community of Seaside in the 1980s. "I had studied New Urbanism in school and came to Seaside, then bought a house in Rosemary Beach in the late 1990s," Turner shares. "It was just a great, natural fit for me to do business in the area. I love working on secondary homes because they show the true character of the owners—how they really want to live when they're on vacation, without the typical expectations of everyday life and work. The owners have much more fun here. I also love the caliber of the professionals found along the Gulf Coast, from world-class architects to builders and developers."
Turner works with those professionals from the ground up on her projects, which is one reason she says hiring a professional interior designer is a must for any high-end custom home. "I look at a house and want to work with the team to ensure it is, firstly, architecturally integral to the area, and, secondly, that it runs functionally, like a business. If you're thoughtful and purposeful when creating your home, it enables you to live better—life becomes more effortless."
Still, form and function go hand in hand, and style is never sacrificed in a Melanie Turner home. "I love persuading clients to get more creative and not so cookie-cutter," she expounds. "I'm there to jump in and say, 'Let's raise the bar and not be scared.' I want to make your house feel like you, unique and different from any other."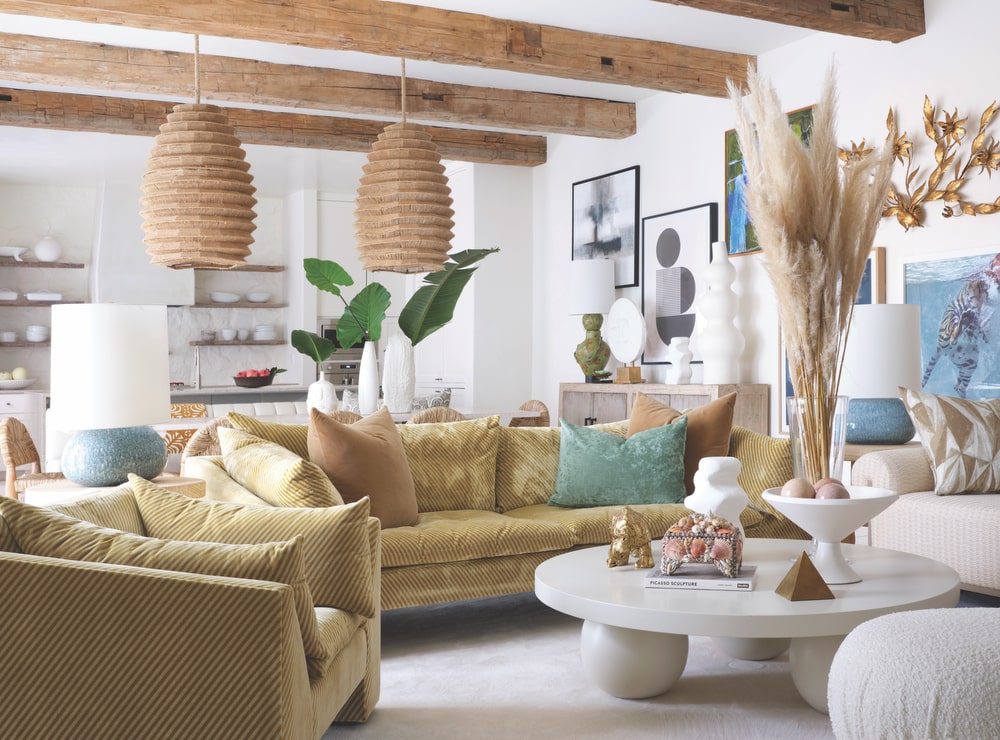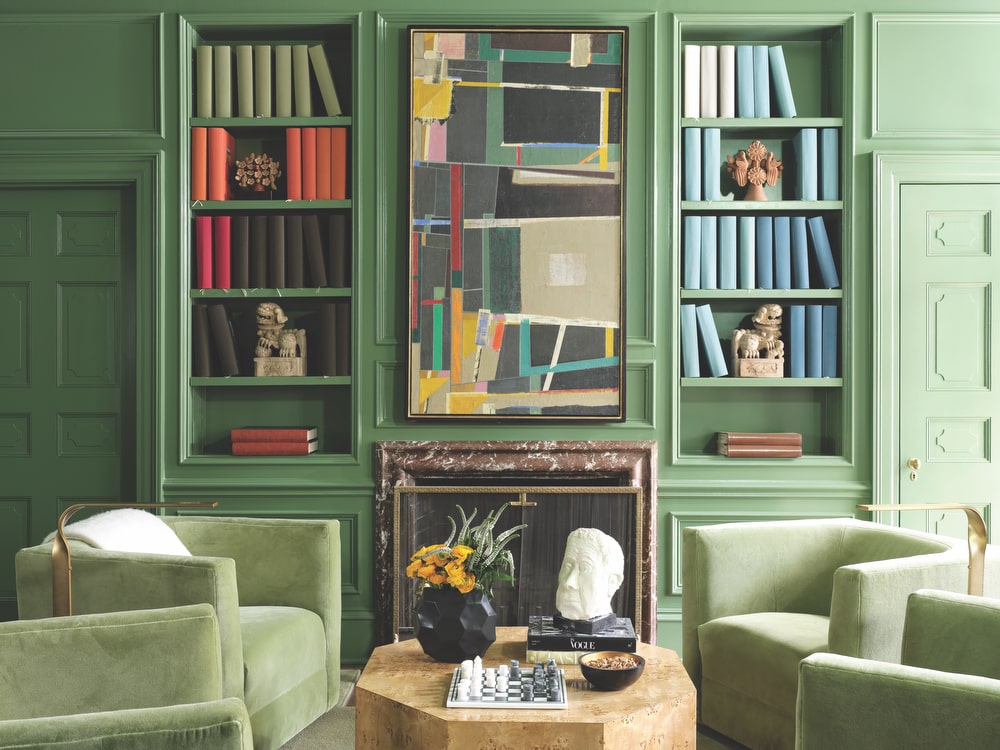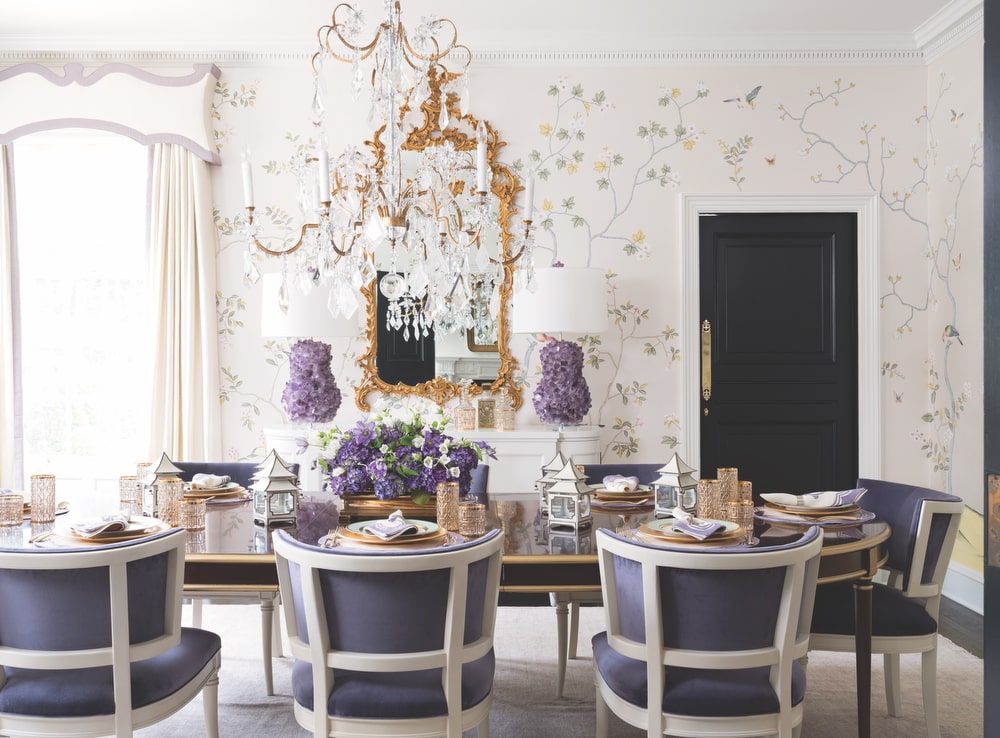 Working on homes at the beach comes with different challenges and "rules" than in Atlanta or around the country. Turner says in a Gulf-front home, for example, you have to "be very conscious that the light here is very blue, due to the water and the types of windows often used. Paint colors that work elsewhere wouldn't work here." She also recommends creating rooms for different moods and feelings to aid in winding down after a long day in the sun. "We do a lot of monochrome and darker spaces in beach homes, especially for children; having that in a bunk room or den can promote calm and relaxation." One more essential she recommends is the "beach room"—like a mudroom, it's a space just inside the house that acts like a holding area for toys, flip flops, towels, beach bags, and more, keeping those items contained and ideally preventing them being left all over the house or misplaced.
Working with artists and art dealers to find the perfect pieces for her clients is also central to Turner's process of creating inviting interiors. Jackson Fine Art, Todd Murphy, and America Martin are a few she turns to repeatedly, while vintage pieces and heirlooms from homeowners round out a space and ground it, creating a mix of new and old that feels fresh and timeless.
With some beautiful projects coming up in the communities of Alys Beach and Redfish Village, Turner is also still celebrating her recent 30A Showhouse, a collaboration with Atlanta Homes & Lifestyles that was unveiled this summer in the new 30-A neighborhood of Santimo. Proceeds from tours and events hosted at the home benefited local nonprofits Alaqua Animal Refuge, Children's Volunteer Health Network, and the Cultural Arts Alliance of Walton County. The home's bold, colorful interiors showcased a truly unique yet functional lifestyle for guests to aspire to at the beach and beyond.
Fans can also find many of Turner's projects in her beautiful coffee-table book, Inviting Interiors, in which the designer "shares her secrets for creating understated, sophisticated, and functional rooms. Balance, scale, light, and subtle coloration all factor into her designs, creating a timeless effect." Dive in and get inspired!
— V —
---
Visit MelanieTurnerInteriors.com or follow her on Instagram @melanieturnerinteriors to learn more and see more projects.
ARTICLE CATEGORIES