Blue Skies Ahead
By Lisa Marie Burwell
VIE's annual Culinary Issue is one of the most popular with our readers, and each year we look forward to bringing you all the latest and greatest recipes, features on restaurants and restaurateurs, and gastronomic wonders to tempt your palates. We hope you will enjoy perusing its pages filled with rich photography of iconic places and delicious fare.
In late March, on one of the prettiest days of the year, our creative team embarked on an adventure to one of the most famous landmark restaurants on the Gulf Coast, Bud & Alley's in Seaside, Florida. Our mission was to photograph proprietor Dave Rauschkolb. We had scouted various places to take the photograph days before, seeking the best spot to showcase this culinary legend, but even the best-laid plans can—and often do—go awry. They can also turn out for the best!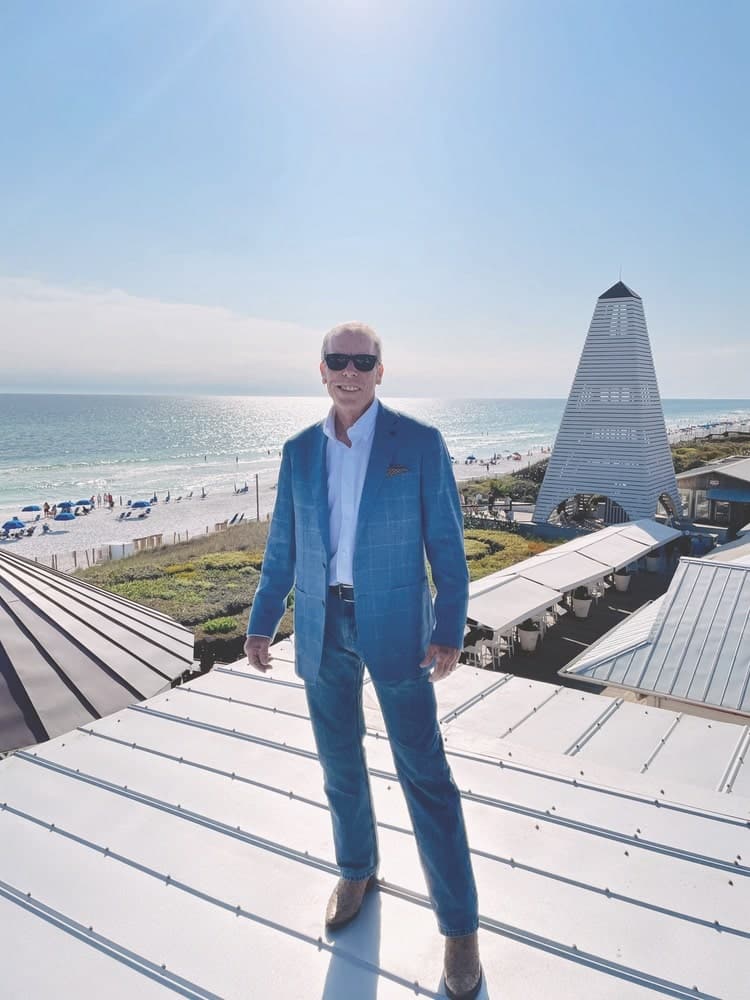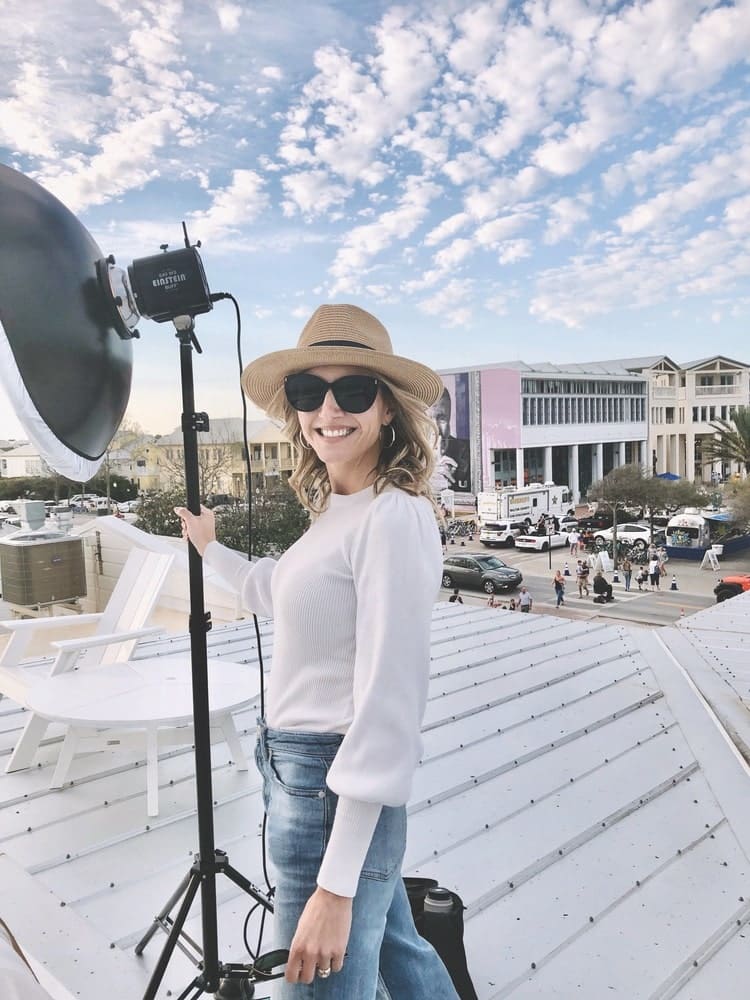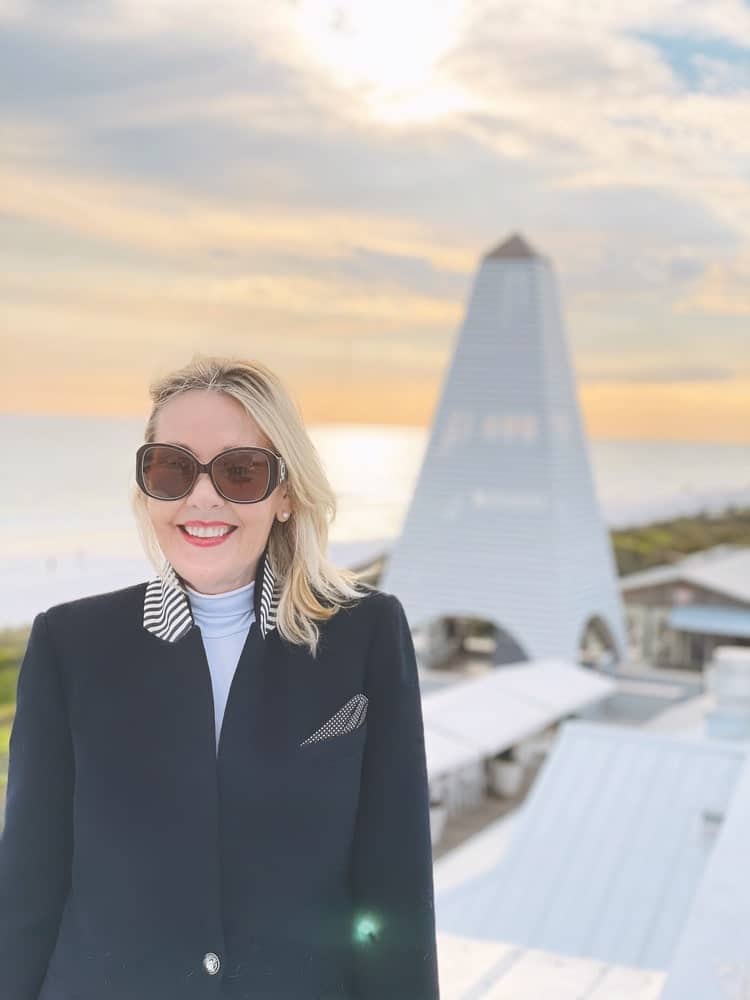 Few restaurants in the world have such a glorious view of the Gulf of Mexico as Bud & Alley's. You can get lost there while staring into the mesmerizing water. Seeing that we would be remiss not to include that vista on our cover, Dave, with unmatched energy and an incredible appetite for life, suggested we take the photo on Bud & Alley's rooftop. We all agreed this would be perfect—until we realized that there were no stairs to this particular area. Channeling Dave's zest for adventure, photographer Romona Robbins, VIE creative director Tracey Thomas, and I did what we always do—stepped out of our comfort zone to get the best shot. This meant climbing an intimidating ladder, but when we reached the top, we felt like we had landed on yet another high point in the life and journey of publishing VIE. It was scary, but Dave coaxed us along like the pied piper and, once we were up top, it was breathtaking. Blue skies seemed like you could touch them, with brushstrokes of clouds perfectly positioned by the Creator Himself as it all faded into a brilliant orange sunset. Life doesn't get much better.
The debonair gentleman gracing our cover exudes charm, confidence, and immense tenacity. He is a culinary trailblazer and, with his nearly completed expansion at Bud & Alley's and its sister restaurants, he's created a mecca of cuisine for all to enjoy.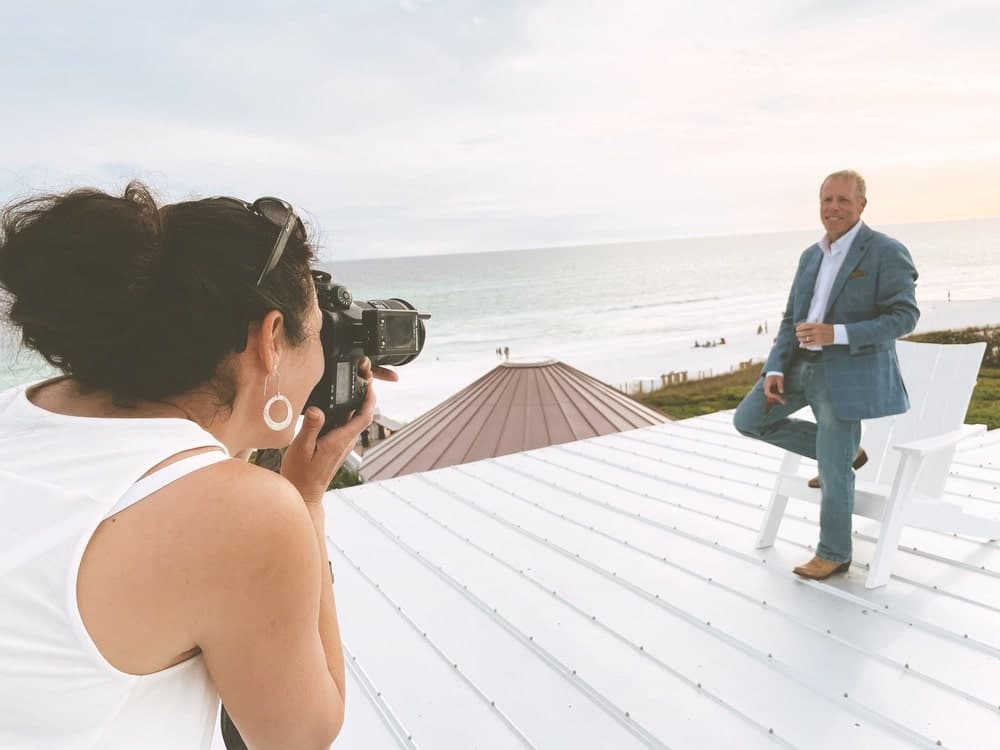 As the town of Seaside celebrates its fortieth anniversary this year, it is a time to pause and reflect on all that this community has given us. Dave is one of the leading influencers in Seaside alongside founders Robert and Daryl Davis. They stand strong as fearless visionaries, representing so much hope, and we marvel and thank them for creating something truly wonderful.
Read all about it in our feature story, "Restaurateur Dave Rauschkolb Has a Bird's-Eye View of Paradise" by Colleen Sachs, and catch Robert Davis on our VIE Speaks: Conversations with Heart & Soul podcast!
To Life!

—Lisa Marie
CEO/Editor-in-Chief
ARTICLE CATEGORIES