By Suzanne Pollak | 
Photography by Landon Neil Phillips
The tongue-in-cheek name of the Charleston Academy of Domestic Pursuits is meant to be somewhat humorous, but most take it seriously. Our purpose is to introduce people to the endless possibilities their houses contain. We teach students to create a living space that expresses their personal style, individual values, and culture. We want to unlock the potential lurking in any house, no matter where you live or in what stage of life you find yourself.
In three words, the Academy is about home, hearth, and hospitality. Requests for private classes fly in daily. Besides cooking, people want to learn how to be a lady, master small talk, get their personality into their partner's pad, use their grandmother's silver, meet new people in a new city, raise their social IQ, and so much more. Where else besides here can you learn esoteric and necessary skills that make life more rewarding and beautiful?
Classes start with an object and a theme to explore ways of creating the world you want at home. For example, in our Roast Chicken Class, the idea is that our homes should be problem solvers. By thinking in 360 degrees, a chicken dinner unlocks the components of a satisfying life. The bird delivers more than protein, and you will acquire more than just cooking skills. Dinner becomes a way to deepen relationships or ignite a love affair. You might teach a child how to set the table or a teenager how to carve; you could discover the joys of eating with your hands or practice how to use a knife and fork properly.
Our Oyster Roast Class is a whole other kettle of fish. A science class at its most fun starts with cocktails and covers oyster species, steaming, shucking, male versus female, crabs and pearls inside, the "months ending in -er" myth, nutritional value, and proper accompaniments; the class ends with a feast instead of an exam. The best takeaway, like all good outdoor parties, highlights meaningful interactions with interesting people.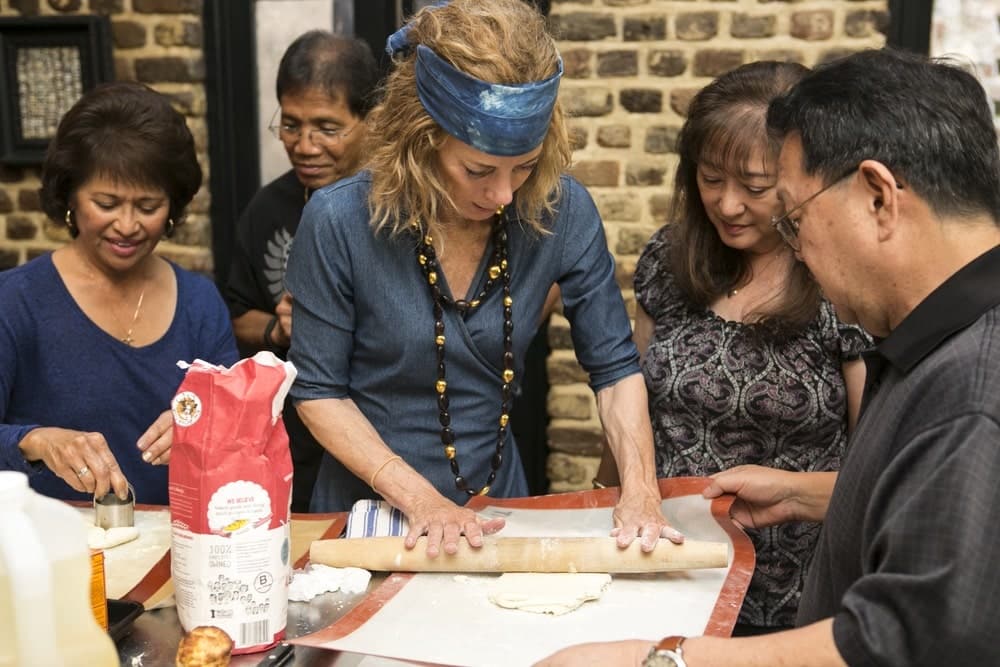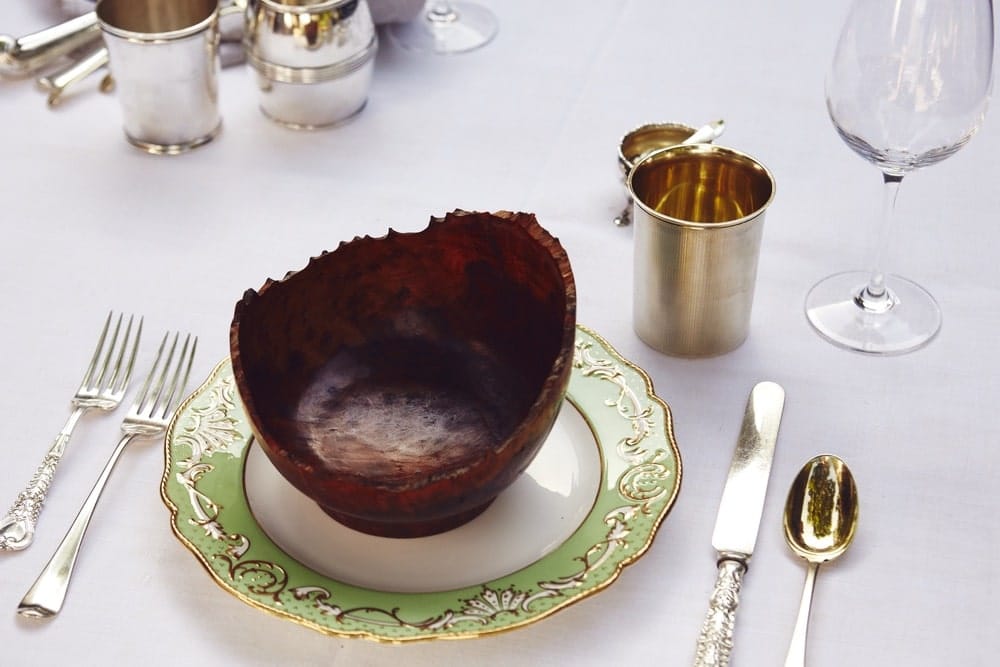 "How to Inherit Your Grandmother's Silver" covers principles that have withstood the test of time. Classics are not here to restrict us. They are here to inspire and evolve to suit our needs. We are not exploring ways to build assets or suggest polite ways to ask your grandmother for treasure. The silver pieces are tools to learn your history by asking questions about her memories of her grandparents, her dinner parties thrown for special guests, what mattered most to her. We dive into ancient traditions to find new ways to put these pieces to work when using our manners and curating our dining rooms.
The serious questions that often arise speak to the need for the school. Should I serve alcohol for a baptism party? (Yes! Sunday afternoon is a priest's Friday night, and it's time to unwind.) How many bottles of dish soap do I need for cleanup after Thanksgiving dinner for fifteen? How do I address a Christmas card if both husband and wife are doctors, but not medical doctors? These questions might surprise people who grew up seeing things done correctly, but otherwise, how would a person know? The best place to learn is at someone's knee. That's what the Academy offers.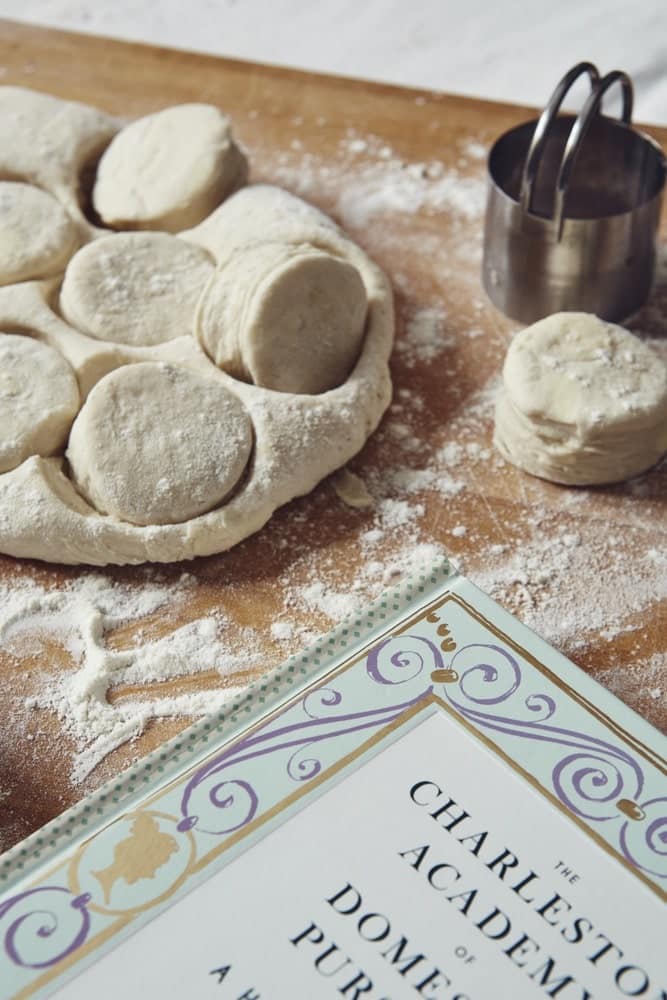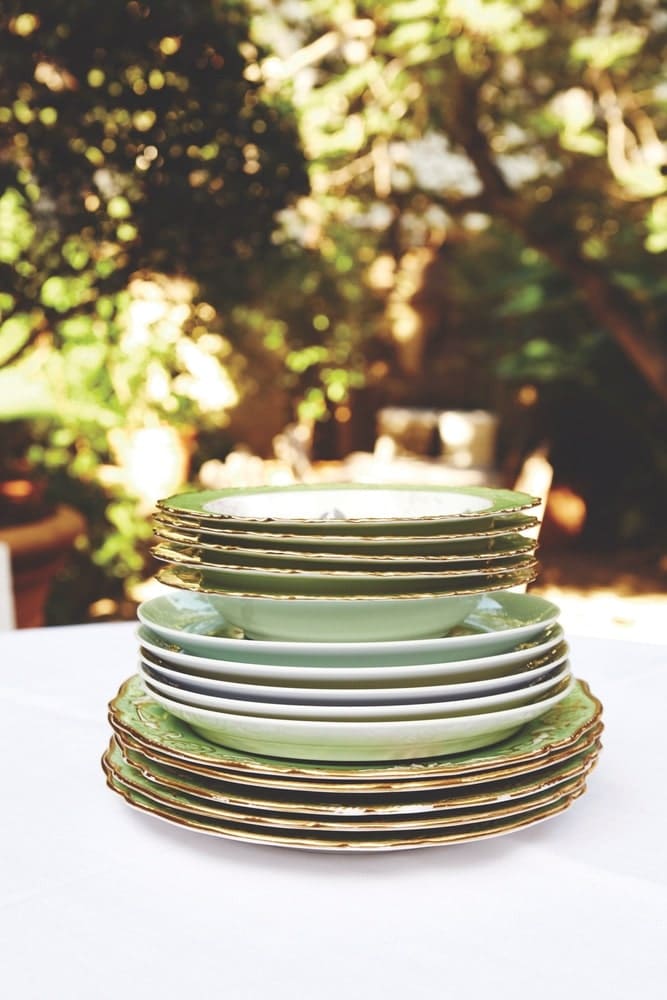 Many conundrums become clear with a hands-on approach. We purposely do not use all the "right" tools in class. One goal is to show how to make do! Wine bottles may replace rolling pins, knife handles sometimes muddle cocktails, broom handles become pasta-drying racks, balloons make ice spheres for strong cocktails. Often we leave things to the last minute on purpose to replicate any busy household.
The houses I've lived in—and there have been many—meant everything to me. They've alternated between a calm oasis I refused to leave in the midst of chaos to party palaces where I couldn't get anyone to exit on time. Growing up, my diplomatic family met everyone through our homes in Africa. For eighteen years, we threw weekly dinners with every nationality seated at the table; our biannual parties for hundreds lasted all night. As an adult, my houses have been my most valuable assets. I used them to design the life I wanted at different times. My taste developed by organizing interiors and gardens. I used our rooms to add value, conjure joy, and help create more meaningful lives. I want every cubic inch to give its all.
The Academy leads students to grow in confidence, knowing there is not one way but thousands of ways to own your personal style. What is yours?
When my children were small, I craved adult conversation so much that my dining rooms vibrated with weekly dinner parties and salons, a throwback to what was familiar from my childhood. Then the room piped down to a quiet space for writing books and supervising homework, all evidence easily removed when the area reverted to its intended purpose. One kitchen made a few dollars when I became a baker, churning out loaves of bread and ignoring the legalities of a commercial enterprise operating in a private kitchen. During my marriage, I did a lot of entertaining, and any room could be switched to party mode at a moment's notice—even dressing rooms. But my houses also supported me emotionally when one son was diagnosed with cancer and then two others deployed to the war in Afghanistan. My home necessarily turned into my private sanctuary.
There was no mistaking mine for anyone else's. My African history, my parent's social traditions, and my children's activities found their way into the aesthetic of how we lived. I organized my homes so that each person could thrive and grow from a secure base. The essential purpose of a house is not financial; it's about how we use the house to build a life we want to live. The Academy leads students to grow in confidence, knowing there is not one way but thousands of ways to own your personal style. What is yours?
— V —
---
Suzanne Pollak, a mentor and lecturer in the fields of home, hearth, and hospitality, is the founder and dean of the Charleston Academy of Domestic Pursuits. She is the coauthor of Entertaining for Dummies, The Pat Conroy Cookbook, and The Charleston Academy of Domestic Pursuits: A Handbook of Etiquette with Recipes. Born into a diplomatic family, Pollak was raised in Africa, where her parents hosted multiple parties every week. Her South Carolina homes have been featured in the Wall Street Journal "Mansion" section and Town & Country magazine.
ARTICLE CATEGORIES