By Kim Duke-Layden  |  
Photography by Kim Duke-Layden and John Layden
Did you know that "aloha" is a Hawaiian catchall phrase that means "hello," "goodbye," "kindness," "affection," and "love?"
Prior to June of 2011, I had never visited Hawaii, much less fathomed landing a consulting gig on Maui, one of the most popular of the Hawaiian Islands. From October 2011 through February 2012, I spent nearly half of every month working there.
Admittedly, at first, I felt completely overwhelmed by the twenty-hour trans-Pacific commutes and the perpetual jet lag, juggling clients across five time zones and managing to keep all of my coconuts in the air. By the time January rolled around, everything finally started to gel, both professionally and personally, and my trip to Maui rocked! However, unbeknownst to me, the corporate tides were a-changin', and quicker than Emeril Lagasse could say, "BAM!" my Maui business trips ended, leaving me brokenhearted, though richer in experience. Join me as I reminisce and unveil the Valley Isle's many faces of aloha, much like peeling away the skin of a sweet Maui onion.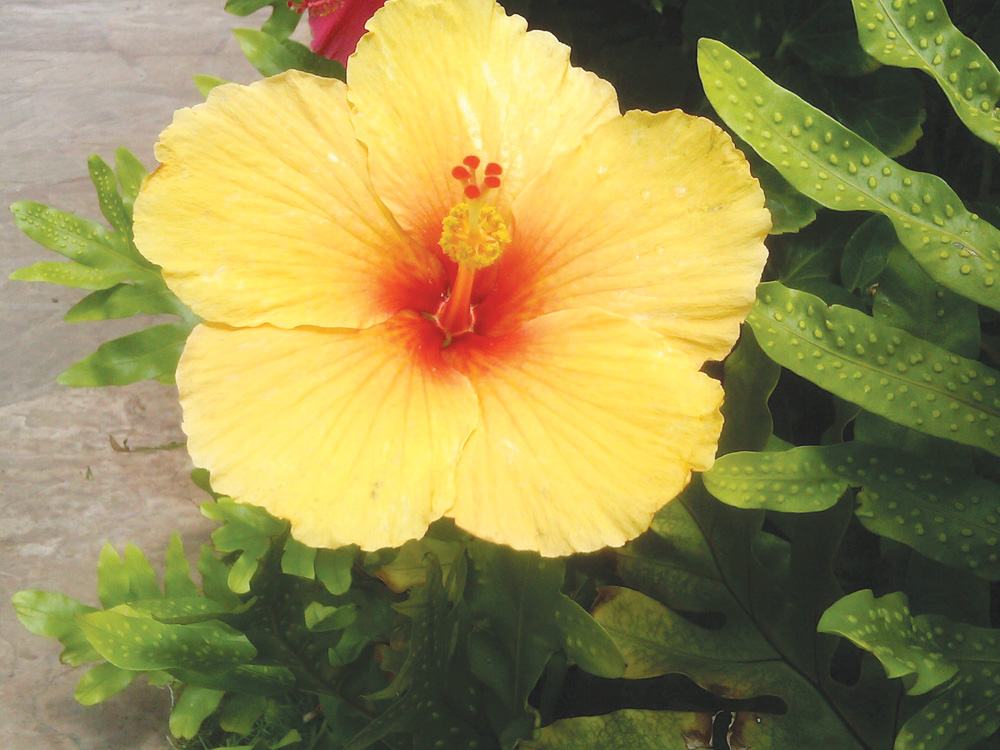 As if on cue, a brilliant rainbow magically appeared outside my window, arcing above several green peaks crowned with fluffy white clouds. In a snap, the rainbow disappeared as our plane descended into Maui's Kahului (Kah-hoo-loo-ee) International Airport. Walking to Baggage Claim, my stomach performed backflips. My wanderlust and excitement were off the charts about delving into Maui's tropical Eden, but the professional consultant in me could not avoid a case of nerves. Would I succeed at the most challenging retail leasing project of my career?
Hawaii is an isolated chain of Polynesian islands in the middle of the Pacific Ocean, located about five hours by air from most west coast US cities. The four major Hawaiian Islands, situated from north to south—and oldest to youngest, are Kauai, Oahu, Maui, and Hawaii, "the Big Island." Maui is the second largest and is regarded by many as no ka 'oi, "simply the best." With abundant natural beauty, small-town charm, world-class beaches, and endless amenities, Maui packs a powerful Hawaiian punch!
Central plains steeped in low-lying sugarcane fields and sandwiched between volcanic mountains from the east and the west have earned Maui the nickname the "Valley Isle." Its unique shape roughly resembles the outline of a head and armless torso facing downward. Maui's four distinct geographical regions can be visualized in these terms: west is the head, "Upcountry" is the back, east is the torso, and south is the chest. West and South Maui are the most popular resort destinations and typically experience drier weather with steady trade winds. South Maui includes beachy, Beverly Hills–like Wailea (Why-lay-ah), while West Maui is home to the charming, historic whaling town, Lahaina (La-hy-nah), and Ka'anapali (Kah-nah-pah-lee) Beach's trendy strand of family-friendly resorts.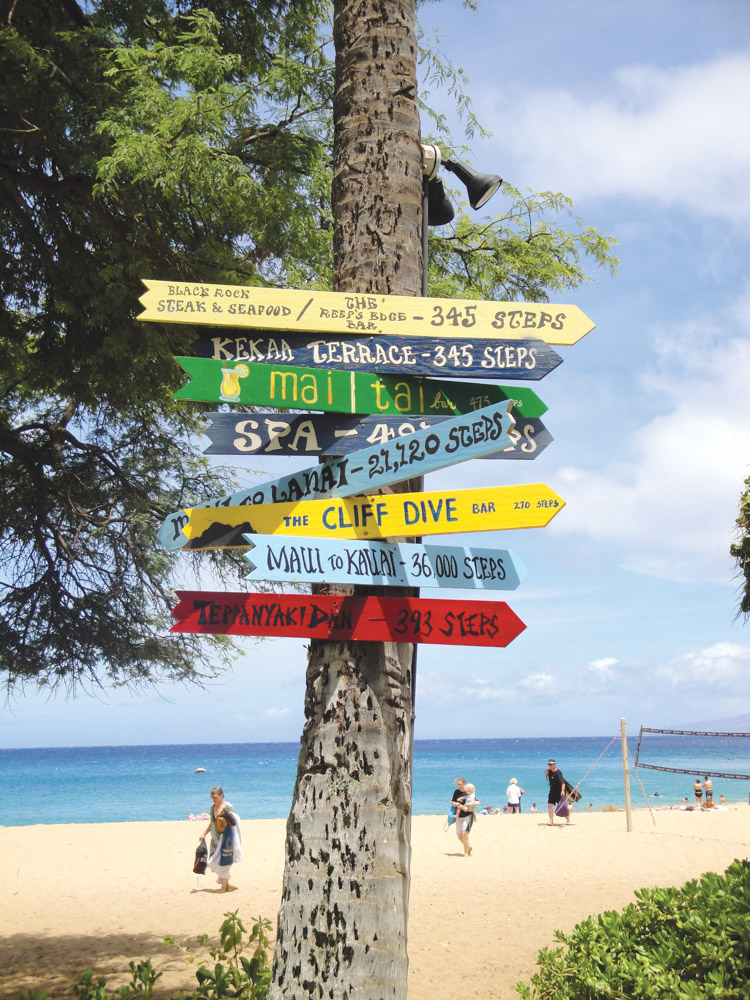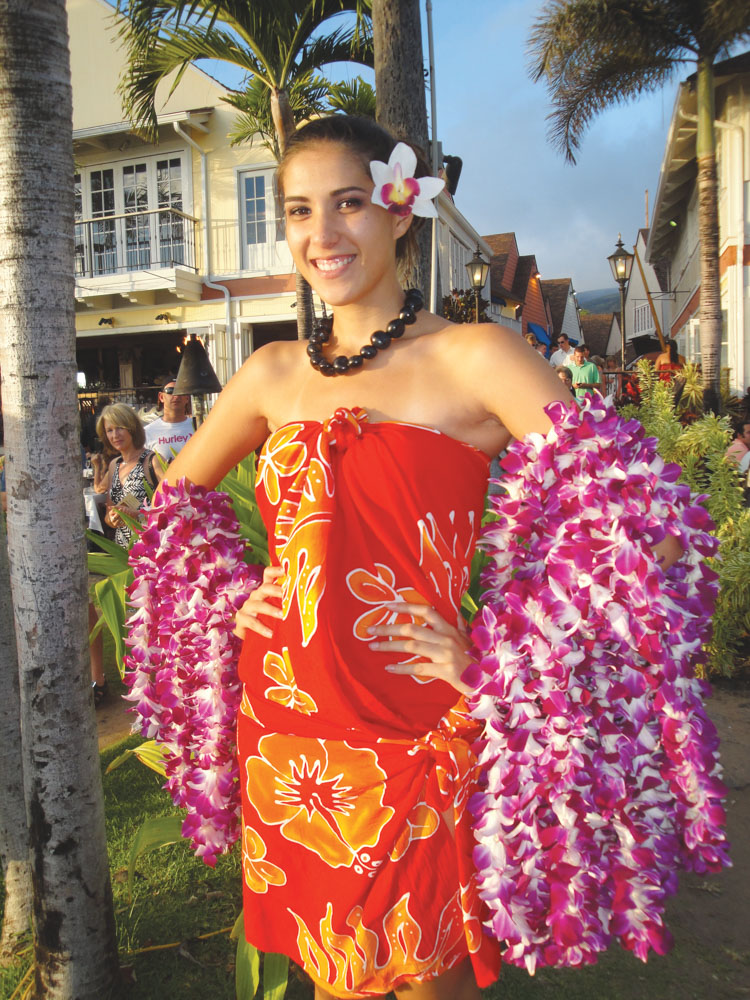 From Kahului, I drove my rental car south across Maui's sugarcane plains, then veered west on Highway 30. West Maui's meandering coastal route is sandwiched between rugged, cinnamon-colored mountains and dramatic cliffs that plunge into a spectacular cobalt-blue ocean.
From Kahului, I drove my rental car south across Maui's sugarcane plains, then veered west on Highway 30. West Maui's meandering coastal route is sandwiched between rugged, cinnamon-colored mountains and dramatic cliffs that plunge into a spectacular cobalt-blue ocean. Ahead, the vast horizon turned tangerine as I cruised past sweeps of palm-fringed beaches and surfers catching the last waves of the day. Little did I know then that, in the upcoming months, I would become intimately familiar with this very stretch of oceanfront highway during a 15K race that I would run. As I drove in the moonlight, my fingers tapped the steering wheel, hypnotically keeping time with the slack-key guitars strumming on the radio.
While stopping for groceries in Lahaina, I experienced my first Hawaii "sticker shock." Yes, nearly everything costs considerably more in Hawaii. (Insider tip: Many grocery stores extend locals' discounts to visitors who are willing to register their phone numbers.) Wearily, I drove several more miles to the westernmost end of Ka'anapali Beach and turned left at Honua Kai Resort and Spa. This award-winning, knock-your-socks-off stunner is West Maui's newest beachfront luxury condo-hotel, and luckily for me, where I would be staying and working. My responsibility as its retail leasing consultant was to find a spa operator and a restaurateur to construct and operate the resort's world-class amenities.
From the moment I set foot in the gorgeous open-air lobby, surrounded by lush gardens and a blazing fire pit, Honua Kai's staff showered me with aloha, making me feel like ohana (family). Situated between the resort's twin towers are over six hundred beautifully appointed condos ranging from studios to three-bedroom deluxe suites. My room's best design feature was the nano door—a movable glass wall between the living room and the breezy lanai that could virtually disappear.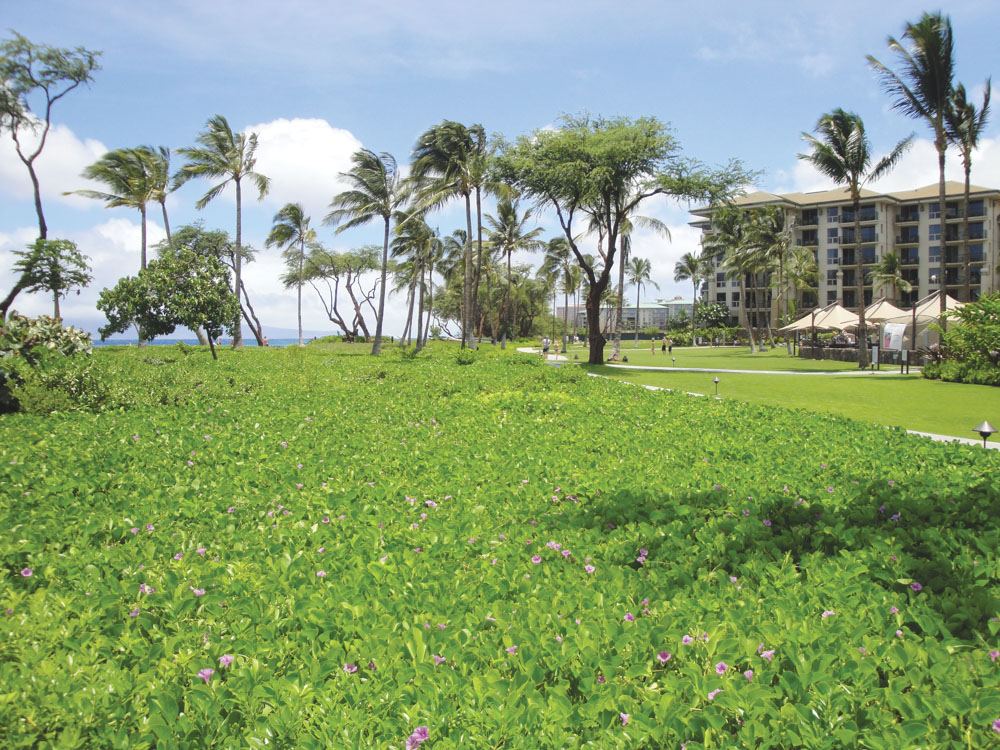 Despite having been awake for nearly twenty-four hours by this point, I got a second wind and breezed downstairs to celebrate my first night in Hawaii, befittingly at Duke's Beach House. This inviting open-air restaurant, nestled between several of Honua Kai's swimming pools and the beach, pays homage to native Hawaiian hero and 1920s Olympic gold medalist Duke Kahanamoku, who is hailed as the father of modern surfing. "Maui bliss" best describes my memorable dinner. I sat amid burning tiki torches, listening to Hawaiian tunes and crashing waves, while I dined on fresh shrimp and fish steamed in a banana leaf bundle with a sake ginger sauce. Pinch me—'cause this wahine (wah-HEE-nee) must be dreamin'!
While learning the lay of the land, I tried to pick up the local lingo, which turned out to be especially helpful when asking for directions. Makai (mah-kye) means "toward the water," and mauka (mah-OO-kuh) means "toward the mountain." Navigating Maui often proved easier than mastering Hawaii's tricky native language. The Hawaiian alphabet is as skimpy as its bikinis, consisting of only twelve letters—seven consonants and five vowels. Have you ever noticed that all Hawaiian words end in at least one vowel, and sometimes up to four? Helpful okinas resemble single open quotation marks and are typically inserted between duplicate vowels, such as in Ka'anapali, allowing you to catch your breath between syllables.
What the Hawaiian language lacks in variety, it often compensates for in quantity. For example, the name of Hawaii's quirky state fish is the humuhumunukunukuapua'a (HOO-moo-HOO-moo-NOO-koo-NOO-koo-AH-poo-AH-ah)—try saying that three times fast! But no worries, Maui's friendly islanders graciously overlook linguistic blunders, and if you happen to have a Southern drawl, you'll be as popular as kulau pig at a luau. Aloha, y'all!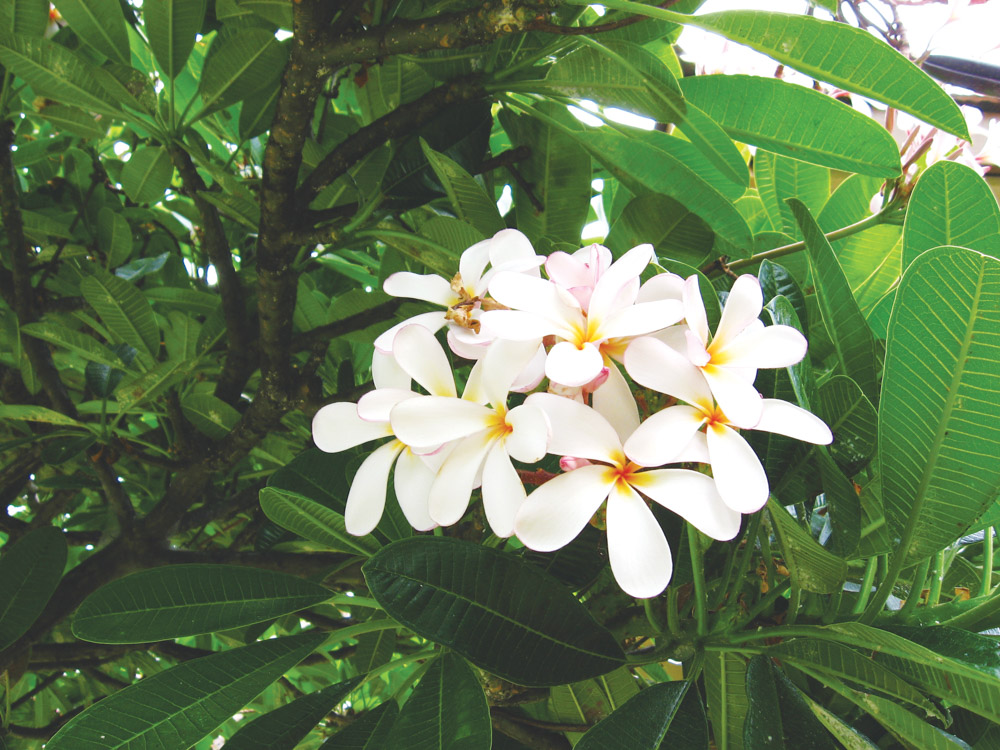 Hawaiians are renowned for their "aloha spirit," much like Southerners are known for their hospitality.
Hawaiians are renowned for their "aloha spirit," much like Southerners are known for their hospitality. Aloha spirit is generally characterized as expressing kindness and genuine sincerity towards others without expecting anything in return. This customary manner of treating others has been practiced for centuries among native Hawaiians. Twenty-first-century Hawaiians have adopted these ancestral beliefs, and, within the last decade, they even passed the Aloha Spirit Law, which requires all islanders to pass down these principles to future generations.
Luaus and hulas have long been celebrated by native Hawaiians as well. Maui's luau traditions date back several centuries to when Hawaiian royalty, known as ali'i (ah-lee-ee), came down from their thrones, so to speak, and joined the commoners for a feast and dancing. The term "luau" derives from Hawaii's most traditional dish, which consists of meat or chicken mixed with coconut milk and taro leaves, then steamed or baked.
Nowadays, islanders still commemorate special occasions with luaus, typically on a child's first birthday and to celebrate graduations. On Maui, luaus are regularly held in Wailea, Lahaina, and Ka'anapali. The best ones are in Lahaina; the Old Lahaina Luau is recognized as the most authentic Hawaiian luau (no Samoan knife dancers here) and serves luscious native foods. Want something a tad more refined—sit-down rather than buffet—and a bit more adventurous? Pick the Feast at Lele, which showcases innovative cuisine and dances from Hawaii, Tahiti, Samoa, and New Zealand—plus, ono (delicious) mai tais! Both of these Lahaina luaus are extremely popular, so it's best to book early. Regardless of which venue you choose, luaus provide visitors with a fun opportunity to sample Hawaiian foods, see hula shows, and get lei'd!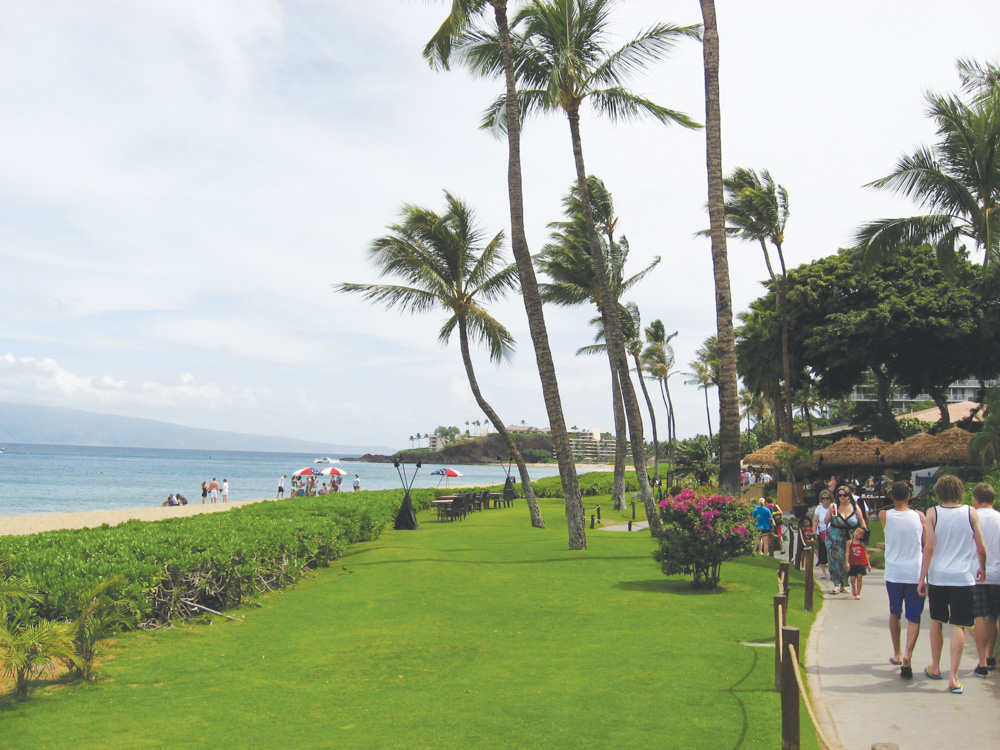 Leis are another time-honored tradition observed among islanders, who customarily give them as expressions of such heartfelt sentiments as "Congratulations," "Good luck," "Mahalo" (Thank you), and "I love you." I'll never forget the beautiful, sweetly scented lei that Honua Kai's management surprised me with on my birthday two years ago.
One of Hawaii's most popular leis is made of plumerias, beloved flowers that keeps Maui smelling like a perfumed paradise. Like Maui's bountiful rainbows, plumerias appear in a spectrum of cheerful colors––yellow, pink, red, orange, white, and "blends,"––and they never fail to make my heart smile. It is not surprising that my most cherished keepsake from Maui is Pele (PAY-lay), a precious plumeria "transplant" that I named after Hawaii's fire goddess and have nurtured from a mere woody stem. For me, Pele embodies Maui's soulful spirit and is an ever-present affirmation of my perennial bond to her faraway homeland.
On the Valley Isle, cloudy days are also brightened by supersized yellow, pink, and orange hibiscuses, crimson anthuriums, and sweeping boughs of fuchsia bougainvillea. Heady whiffs of gardenia and pikake, a type of wild jasmine, waft through the air. Adam would be tempted by much more than apples in Maui's Garden of Eden. Farmers' markets and roadside stands sell enticing Maui Gold pineapples, mangoes, petite "apple" bananas, guavas, avocados, and if you're really lucky, irresistible lilikoi (passion fruit).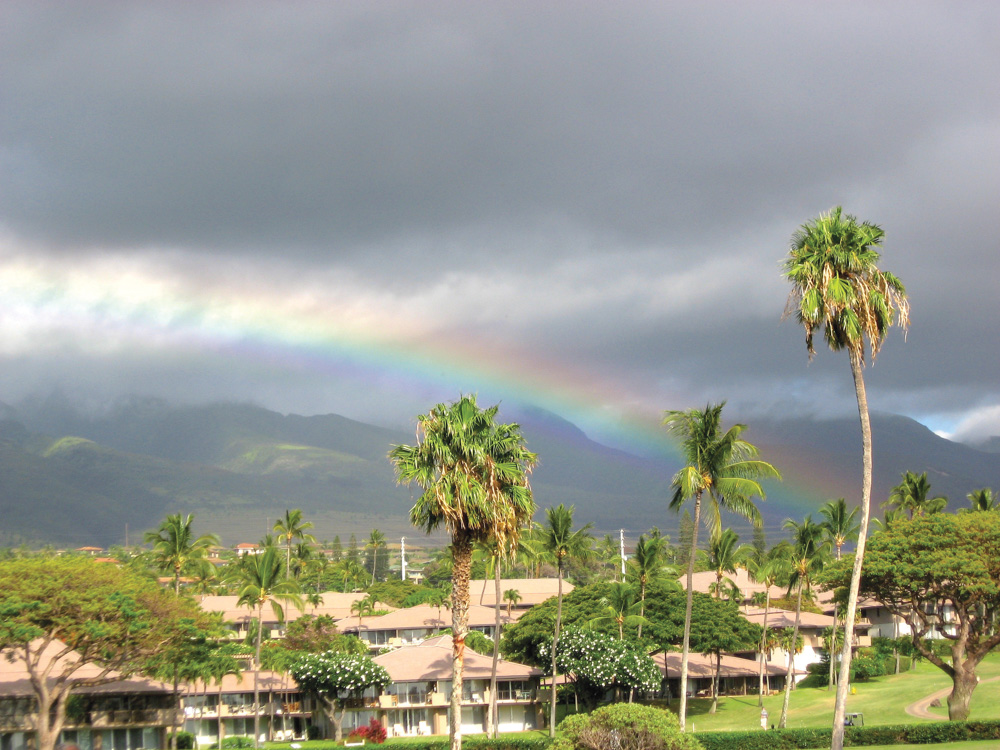 Breathtaking scenery and year-round temperatures averaging eighty degrees make Maui an irresistible outdoor playground.
High in Maui's Upcountry rain forests, thick with eucalyptus and black bamboo, I hiked wild ginger–scented trails under a kaleidoscopic canopy of dangling zebra-striped orchids, clusters of scarlet dandelion-like blossoms from 'o'hia trees, and towering ferns called hapu'u (hah-poo-oo). Afterward, I stopped off near the trailhead, where a multicolored, beaten-up van had copped a spot. A Bohemian-looking woman leaned out one of the side windows and was selling fresh tropical fruit and smoothies. Nearby, her partner was bent over a large stump with a well-worn machete, whacking the tops off of several green coconuts. Later that afternoon while relaxing on my lanai, I experienced Maui's spirit of aloha—with a twist. I sipped rum through a straw from my fresh coconut and savored a picture-perfect sunset.
Breathtaking scenery and year-round temperatures averaging eighty degrees make Maui an irresistible outdoor playground. Whether you prefer "Surf's up!" or diving down, water sports are plentiful. If you thought paddling an outrigger canoe was similar to kayaking, you would have been sorely mistaken. But you would doubtless get a killer core workout and encounter giant green sea turtles. For a relaxed pace, ply Maui's brisk sapphire seas aboard the Gemini or Trilogy for a snorkel or sunset sail, or, in the winter months, a whale-watching excursion.
Maui's tapestried landscapes provide "landlubbers" with plenty of nature-frolicking options as well. Adrenaline junkies can whiz through the Upcountry via zip lines or ride mountain bikes down from the summit of Haleakala, which is Maui's highest peak. Got time? Take a Driving Miss Daisy–pace and fully experience the dramatically beautiful and insanely crooked Road to Hana. Break often for waterfall swims, jaw-dropping ocean overlooks, and homemade banana-nut bread. I prefer to stretch my legs on Ka'anapali Beach's paved beachfront promenade, which is strung like a strand of South Sea pearls along several miles of pristine oceanfront, golf greens, and lavish resorts.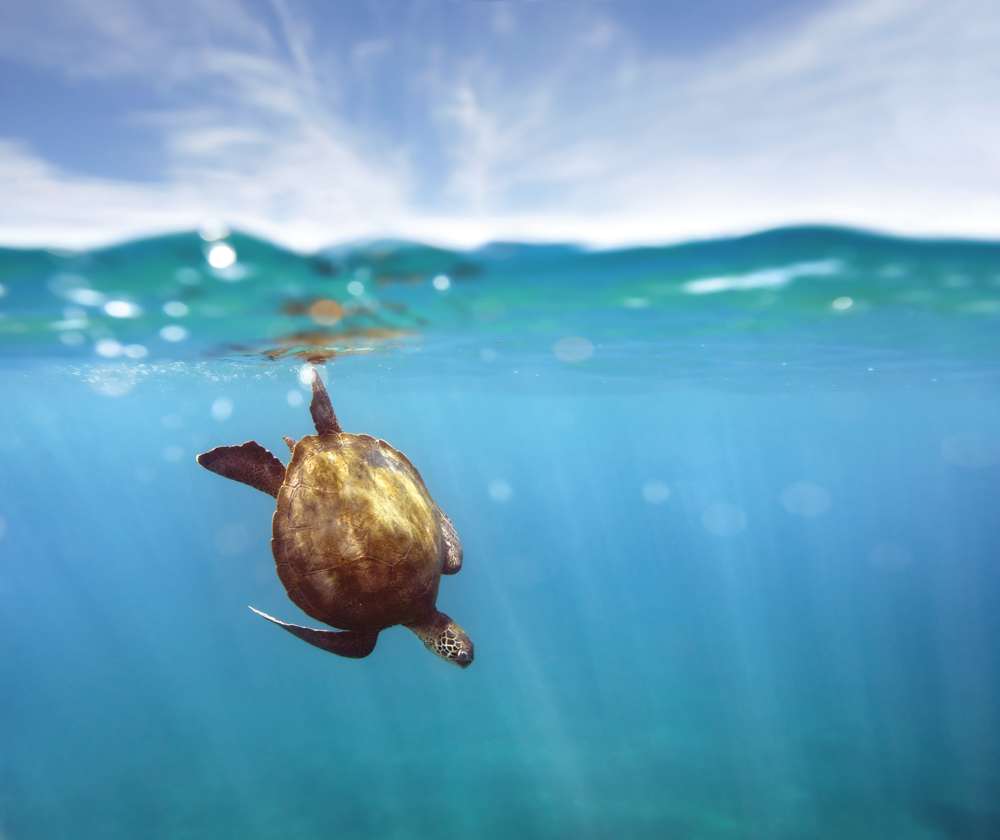 If shopping is your favorite exercise, work out your charge cards at the island's retail meccas. Lahaina's historic downtown is chock-full of souvenir shops, galleries, eateries, and bars. Sample melt-in-your-mouth flavored shortbreads (for free!) at Honolulu Cookie Company, then swing by Lahaina's ginormous banyan tree, which encompasses an entire park! Whalers Village on Ka'anapali's oceanfront promenade is my top choice for specialty boutiques and people-watching. Grab a seat and pupus (appetizers) at Barefoot Bar, or dine next door at Hula Grill.  Burn lots of plastic and spot celebrities at The Shops at Wailea, Maui's version of Rodeo Drive. If it's artsy and eclectic you're after, giddyup to Makawao (Mack-ah-wow), a former paniolo ("cowboy") town in the Upcountry that has turned trendy, or if you're into Bohemian, check out free-spirited Pa'ia (Pah-ee-ah) near Maui's north shore. In either town, shop Maui Hands for locally created art.
Whether you've worked out or are just stressed out, Maui soothes the mind and soul, as well as the body. Unwind with yoga, tai chi, or Pilates, or be pampered in paradise at one of Maui's many spas. Book a lomilomi massage to calm the soul while muscle tension evaporates.
During recent decades, Maui has evolved into the ultimate foodie destination with first-rate farm-to-table cuisine. Touted on menus island-wide are "Maui grown" ingredients ranging from coffee and arugula to island-grazed beef. Several of Kula's Upcountry farms offer tours and opportunities to buy produce directly from the source. Nibble on flavored goat cheeses and chocolate truffles at Surfing Goat Dairy, and then follow your nose to Ali'i Kula Lavender, where everything is infused with luscious lavender, including freshly baked scones and homemade sun lotions.
These days, gourmands are giving two forks up for Maui's Hawaiian Regional Cuisine, which is a delectable blend of Pacific Rim, West Coast, and Hawaiian cooking. Maui's taste bud–tantalizing fare stems from an ancestral heritage rooted in the sugarcane and whaling industries. The regional cuisine has been influenced by the Hawaiians, Koreans, Filipinos, Chinese, and Portuguese and, more recently, has melded with cultural influences from decades of migrating mainlanders.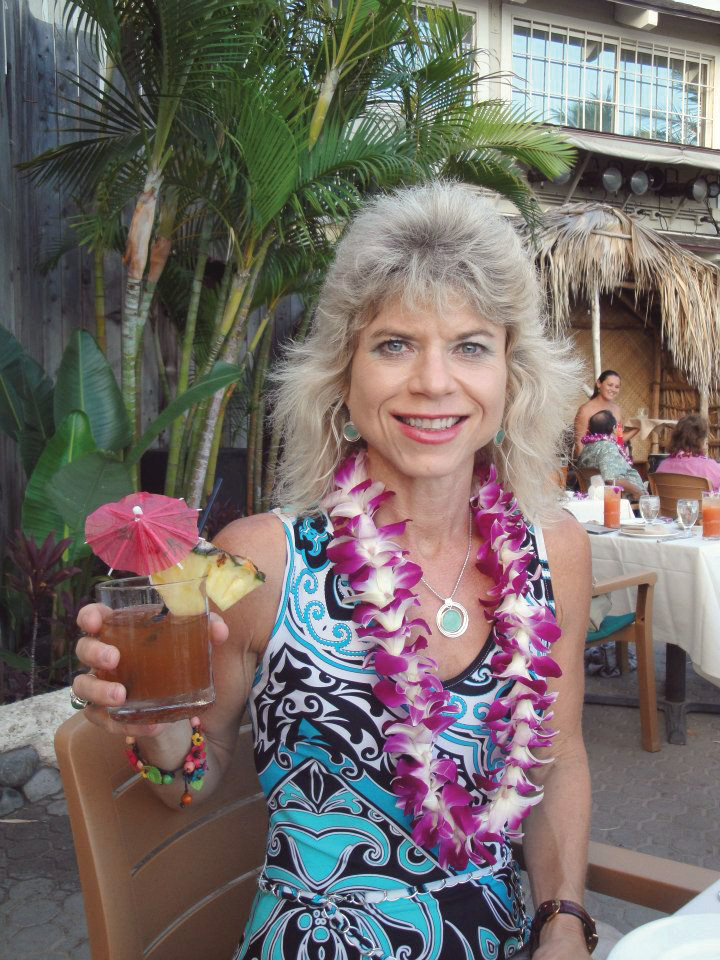 Tasty eateries on Maui are as plentiful as pineapples, from cheap roadside huli huli (Hawaiian BBQ-style) chicken stands to star-studded celebrity chef kitchens. At Honu, whether you belly up to the lively bar and snack on fried chickpeas or score a table where Lahaina's waves nearly crash at your feet, Chef Mark Ellman's Dungeness crab dishes—and friendly vibe—will beckon you back. Or, splurge at Merriman's, an exquisite waterfront setting in Kapalua that promises a stellar evening accompanied by Chef Peter Merriman's epicurean delights and a crooning saxophonist. And don't forget Mama's Fish House, long touted as Maui's best restaurant. Mama's is located just east of Pa'ia and lives up to its stellar reputation. From the vintage South Seas decor and unparalleled lagoon setting to the delectable seafood cuisine and lilikoi mojitos, you'll be in Hawaiian Heaven.
Asian food is also wildly popular and is often very reasonably priced. Asian eateries on Maui run the gamut from Chinese to Japanese to Vietnamese to Thai, with several serving a flavorful fusion of ethnicities. Lauded by countless food critics, Sansei Seafood Restaurant and Sushi Bar consistently serves excellent sushi and Japanese cuisine, and has two locations—Kihei in South Maui and charming Kapalua. Lahaina's Star Noodle, which should more aptly be called Rockstar Noodle, serves up incredible homemade noodles and innovative Asian specialties. Save room for Chef Sheldon Simeon's homemade malasadas (Portuguese doughnut balls) dipped in both chocolate and butterscotch sauces and then in chopped nuts. OMG!
My vivid memories of this beguiling island are triggered almost daily by the simplest things: a flower, a song, a travel advertisement, or a strong wind. In an instant, I swiftly transcend back to my soulful South Seas siren, whom I long to visit once more.
But like all the best love stories, mine, too, has a happy ending. Ho'Ola Spa is currently under construction and is scheduled to open at Honua Kai Resort and Spa for Fall 2013, and I was able to return for a visit, thanks to all of those accumulated airline points from my Florida–Hawaii commutes. I once again celebrated my "annual thirty-seventh" birthday on Maui, the Land of Aloha, which will always hold a piece of my heart.
— V —
ARTICLE CATEGORIES