Beauty for Ashes Is on Its Way
By Lisa Marie Burwell
". . . to give unto them beauty for ashes, the oil of joy for mourning, the garment of praise for the spirit of heaviness . . ."—Isaiah 61:3 
Throughout my life's journey, when faced with adversity—no matter how uncomfortable—I find that personal bursts of growth and creativity are my constant companions. The overwhelming pressure of hardship felt in adverse times like these causes one to think differently, which can be a catalyst for birthing new ideas in an effort to overcome difficulties and emerge triumphant. During the process of being refined by fire and pressure, one also becomes very strong—and strength is always needed to weather the storms of life no matter who you are or what you do.
A trying moment can sometimes be our finest hour as it tends to push us to new levels of achievement never thought possible. Of the artists that I have recently spoken with, many have shared how last year's pandemic thrust them into enormous growth spurts in their respective fields of artistry. I commend them for persevering through challenges and hardships along their journey. Cheers to those who continue to beautify our world, which is often fraught with strife, gracing it with culture and gorgeous artistry.
This year feels like a new era to me. I walk lighter, smile brighter, and am full of joy and a fresh perspective on the world. I have shed the heaviness of last year's misfortunes and am now entering the new year reborn with delight. So, with this issue, we celebrate a new wind of change. A revolution of sorts—of fun and lightness—is flowing through our company. And, speaking of revolutions—the cover of this issue features VIE's creative team as fun and fanciful caricatures captured by Boston-based illustrator Talula Christian, well known for creating parodies of celebrities wearing Marie Antoinette hairdos. VIE has always been a magazine for the everyman and everywoman, and we felt that this was the perfect gesture for embarking on a journey to overthrow the old to usher in the new.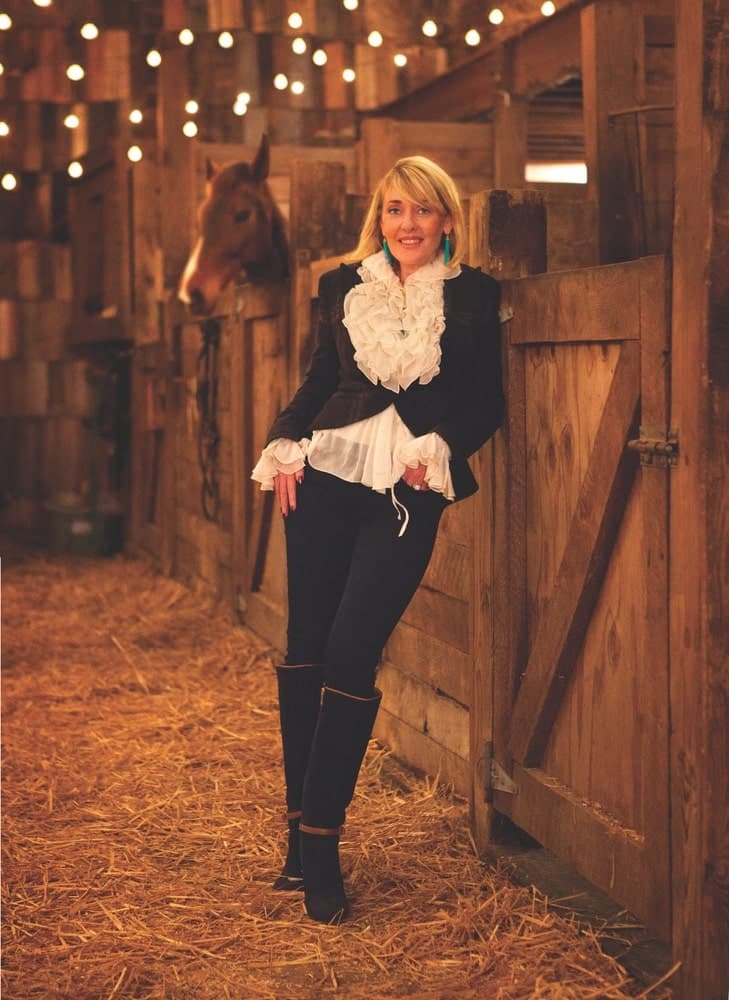 To keep our community in touch with one another, we'd like to spread the word that we have an artist in need. Local artist Meghan Davis's fifteen-year-old daughter, Cameron, was diagnosed with chronic Ehlers-Danlos ligament disease, which causes dislocation of joints and constant body pain. Cameron has endured a femur fracture, multiple dislocations in her right knee, and two MPFL reconstructive surgeries in the past eighteen months. While babysitting a young boy on July 30, 2020, Cameron rescued the child from being struck by a car. Thankfully, the little boy was spared due to Cameron's quick thinking, but Cameron herself was hit, destroying the MPFL reconstruction surgery she had just recovered from. The driver left the scene, but when they finally connected with her, they learned that she had inadequate insurance to cover Cameron's care. Doctors have given little hope that they can restore her knee without a total knee replacement, and she has been referred to the Mayo Clinic in NYC and Minnesota for more tests.
If you like Meghan Davis's art and feel inclined to purchase a piece, it will help them with their travel and medical expenses in Cameron's journey to recovery. Please visit her website to browse and shop—MegRoseFineArt.com.
To Life!
—Lisa Marie Burwell
CEO/Editor-in-Chief
— V —
ARTICLE CATEGORIES