By Tori Phelps | 
Artwork by Marcel van Luit
With fantastical scenes that blur the line between illusion and reality, one Dutch photographer is changing the high-end art scene forever.
Lying in a hospital bed, trapped in a traitorous body that had suddenly become immobile, Marcel van Luit battled frustration and a deep longing for his family. But it was the unrelenting boredom that proved toughest to bear most days.
Desperate to fill the interminable hours, he turned to something entirely new: art. In doing so, he discovered much more than a temporary salve; he unearthed a passion that would change his life forever.
Van Luit wasn't accustomed to being still, let alone cooped up in bed. Born and raised in Groningen, a vibrant city in the northern part of the Netherlands, he made the most of the area's abundant natural resources while growing up. As an adult, he planned to become a teacher but unexpectedly fell in love with social work. Later, he also fell in love with his fiancée, Ashlee, and the couple welcomed their son, Otis, several years afterward. Life was good.
Until it ground to a halt.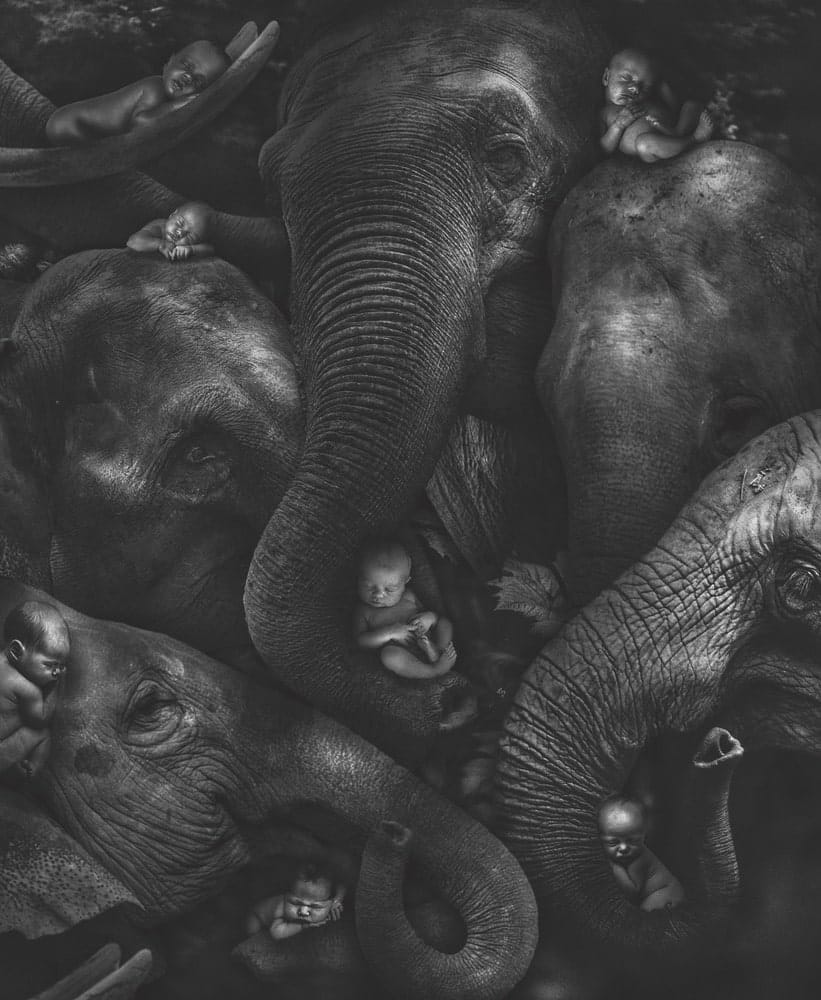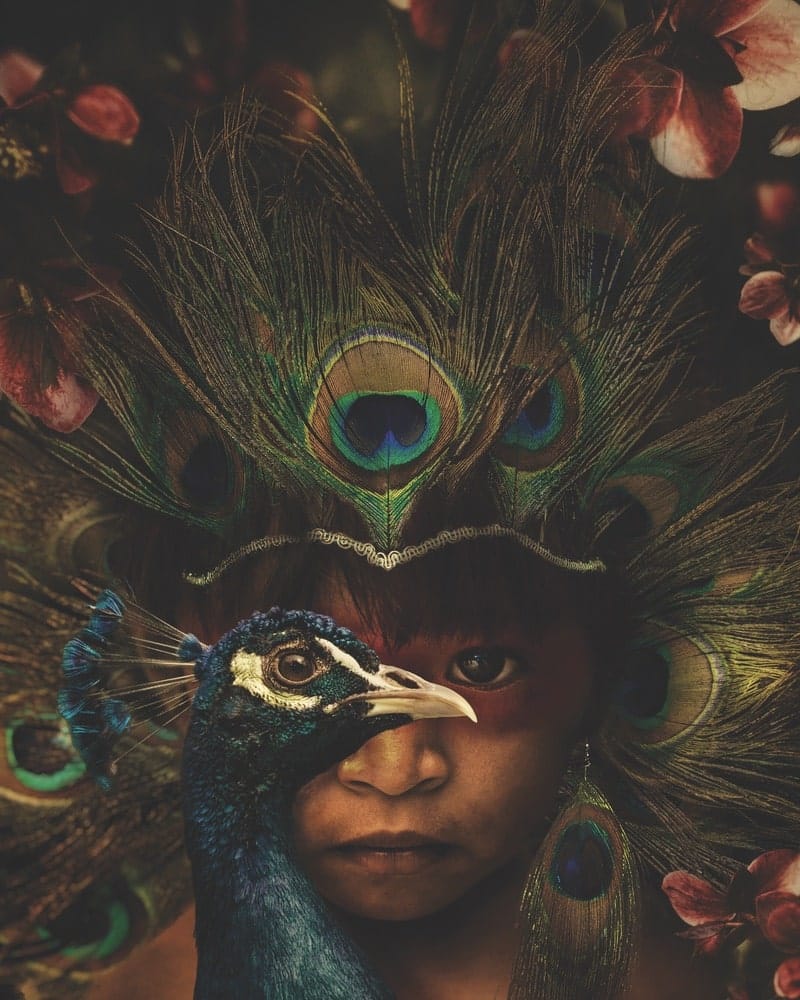 Soon after his son's birth, van Luit was diagnosed with Guillain-Barré syndrome, a rare disorder which causes the body's immune system to attack its nervous system. Some patients develop only mild symptoms, but van Luit wasn't so lucky. "I was paralyzed for a long time," he says.
In fact, he spent nearly a year in hospitals and rehabilitation centers. Eventually, his upper body regained some movement, and van Luit found he had way too much time on his newly mobile hands. He needed a hobby. And if that hobby trained the muscles in his hands and fingers at the same time, even better.
He settled on photography and filled his camera with pictures of his son whenever he came to visit. Missing out on so much of Otis's young life was devastating for the enthusiastic new father, so he lived out unfulfilled hopes by editing the photos into dream worlds. "I couldn't go out and take him anywhere at that time, so I created the adventures I wanted us to be in," he explains.
"I couldn't go out and take him anywhere at that time, so I created the adventures I wanted us to be in," he explains.
The activity not only made his forced convalescence easier to bear, but it also helped him feel like a bigger part of his son's life. It was such a personal undertaking that he never imagined others would be interested in what he was doing. So when his Instagram posts elicited an electric response, van Luit was caught off guard. He admits that he didn't set out to create art, so when people began labeling it as such, he was shocked as much by the description as by the buzz building around what he considered just a welcome distraction.
By the time his body had healed, though, a new vision for the future had taken shape—one that included a different kind of social work.
People began clamoring to buy his art for their homes, so van Luit sought out a top-notch production company to print and frame the pieces. Ordinary poster prints wouldn't cut it. From the beginning, he's sold only limited, museum-quality pieces.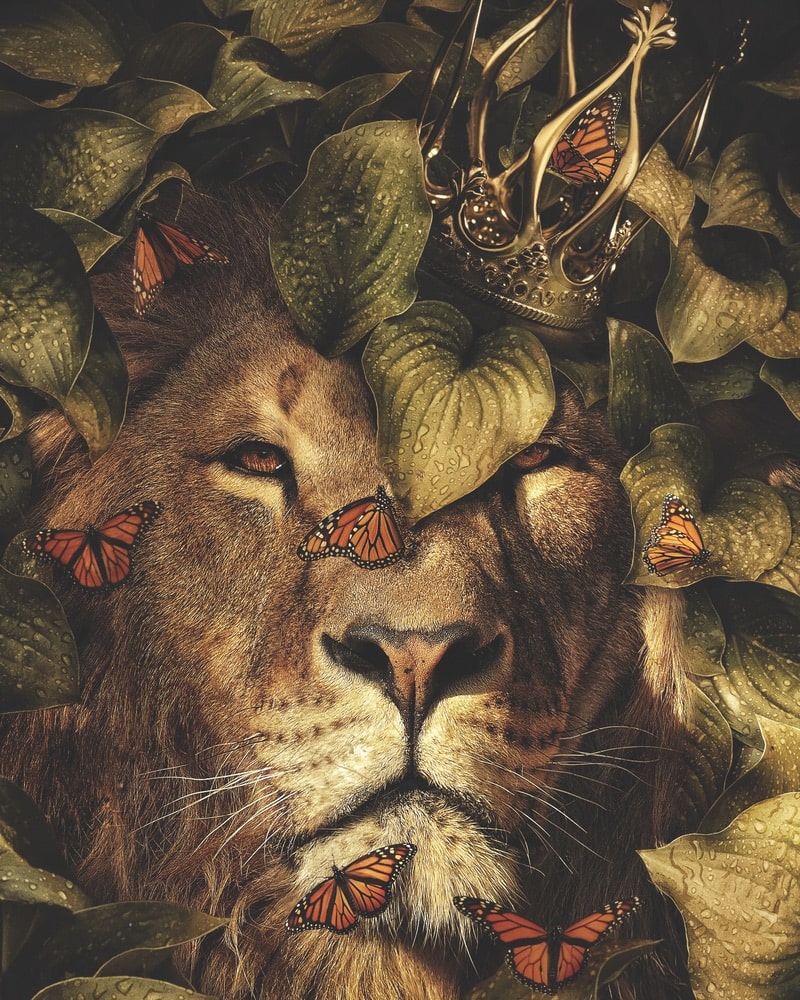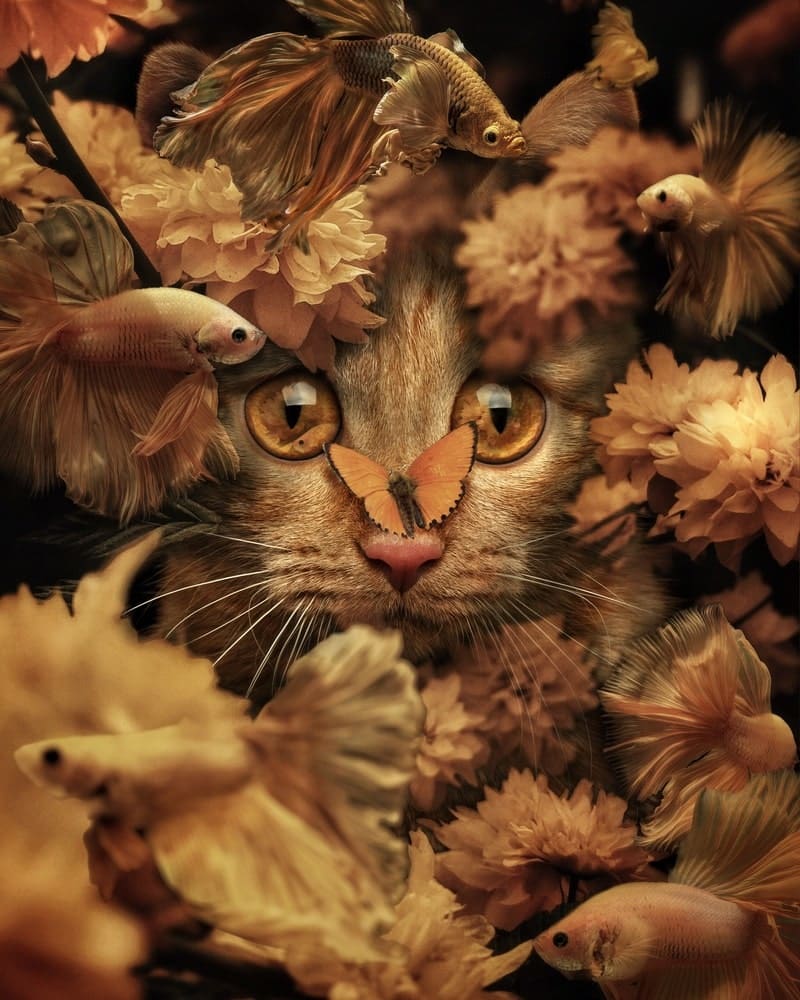 Somewhere along the way, he began seeing his work for the art that it was, even though not much about his process had changed from his hospital bed days. As he did then, van Luit starts with a photo and sees where it takes him. Working mostly without a predetermined concept, he unleashes his creativity and stops when he's happy with what he sees. "It's all my imagination," he says simply. "It's something we all have, but many adults forget they can use it."
Van Luit hasn't forgotten. Though the pictures are defined by a fairy-tale quality, their creator enchants viewers into believing that the scenes he crafts are somehow possible. A dozing, sling-bound infant gently nestled into an elephant's curled trunk? Seems reasonable. A little boy riding a whale's tale like a surfboard? It could happen. This stretching of our credulity—without breaking it—is the central magic in van Luit's work.
Enabling an audience to see the world in a new way is a common objective for artists, but rarely is the concept presented so literally. Van Luit accomplishes the task thanks to a characteristic mash-up of nature, humans, and animals, taking at least one of those elements out of its natural state while the others rest comfortably in theirs. The resulting scenes are steeped in a sense of peace and love that inevitably washes over the viewer. Chalk it up to the fact that van Luit's art incorporates some of the beings he loves most—animals, which he calls "beautiful and full of emotion," and, of course, his sons. Otis, now five, and the newest addition to the family, James, one and a half, remain frequent stars of their dad's work.
"It's all my imagination," he says simply. "It's something we all have, but many adults forget they can use it."
While the pictures featuring his children won't hang in strangers' homes (van Luit doesn't sell those), they do hang in surprisingly posh galleries. Still largely considered a fringe genre, digital art isn't typically invited to swanky exhibits. But van Luit's is. Some traditionalists are still acclimating to the idea, but the overall response, he says, has been positive, and he feels lucky to be embraced by the established art scene.
He doesn't speculate as to why his digital art has made atypical inroads, except to say that every artwork, whether an oil painting or a digital piece, should touch and inspire people. "The key lies in what it does to you and how it speaks to you," he suggests.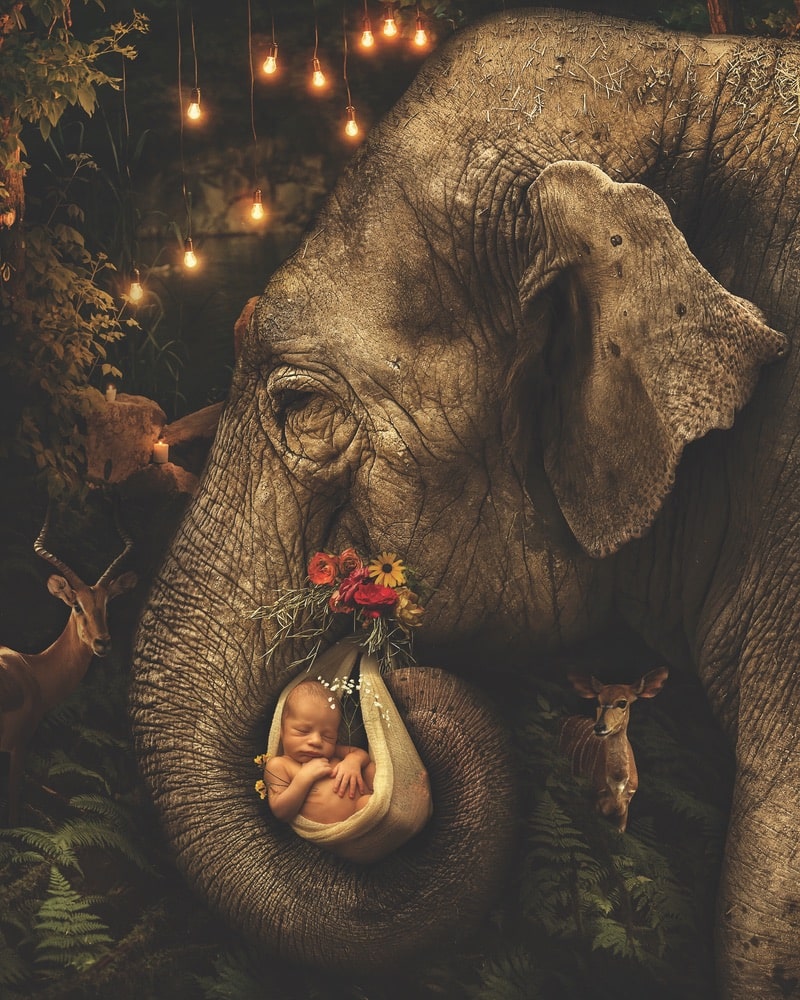 Van Luit is convinced that digital art will command the same respect as more traditional genres in the near future, pointing to the fact that, at one time, photography wasn't taken seriously as an art form either. If he has any role in swaying public opinion, he believes it's simply to continue creating and exhibiting the art about which he's so passionate. To that end, he's working on a solo exhibition in Amsterdam, a public art project, and a contribution to Art Miami, as well as private commissions and a number of under-wraps projects.
With a global reach and a travel schedule to match, the home van Luit shares with his family has become a haven. In this space, near where he was born, he's able to fully unwind and enjoy every second of a life that once seemed out of reach and a career that's been as surprising as it's been successful. He knows firsthand that the impossible might be right around the corner, whether it's fully recovering from total paralysis or transforming from a social worker into an artist practically overnight. So it seems fitting that his art conveys the same sense of wild optimism. "In my work, anything is possible," he says.
— V —
---
Visit Marcel van Luit's profile on Instagram (@marcel_van_luit) to see more.
Tori Phelps has been a writer and editor for nearly twenty years. A publishing industry veteran and longtime VIE collaborator, Phelps lives with three kids, two cats, and one husband in Charleston, South Carolina.
ARTICLE CATEGORIES