Giving Is Good in Northwest Florida
By Sallie W. Boyles |
Photography courtesy of IMPACT 100 of Northwest Florida
By no coincidence, the word humanity has a dual meaning: the existence of humans and the depth of their compassion. Survival and caring for one another are entwined, which explains why people across cultures and throughout history have given their time and worldly possessions to support those in need and the greater good of their communities.
Giving begins with the individual, of course, and every little bit helps, but humanitarians have long recognized the power of pooling their resources. Among today's countless groups of fund-raising operations, sometimes referred to as giving circles, one organization worth noting is IMPACT 100. Since launching in 2001, IMPACT 100 has inspired thousands of women to raise tens of millions of dollars, every dime of which has been spent on grants valued at a minimum of $100,000 apiece for worthy causes. Its local chapter, IMPACT 100 of Northwest Florida, has served Okaloosa and Walton Counties since 2012. Commencing with 128 women, the group has grown to 323 in 2015. Remarkably, by the end of year four, IMPACT 100 of Northwest Florida will have presented grants totaling $921,000 to eight different organizations.
An elementary equation explains the IMPACT 100 model. A group begins with a hundred women. Each one pays $1,000 in annual membership dues, totaling $100,000 for the group. Since members contribute their time and cover assorted costs, the sum of dues for the year matches the grant money distributed. Upon receiving and subsequently reviewing grant requests from charitable organizations, each member gets one vote to choose which cause receives the award. Paying dues and voting are fundamental responsibilities of membership.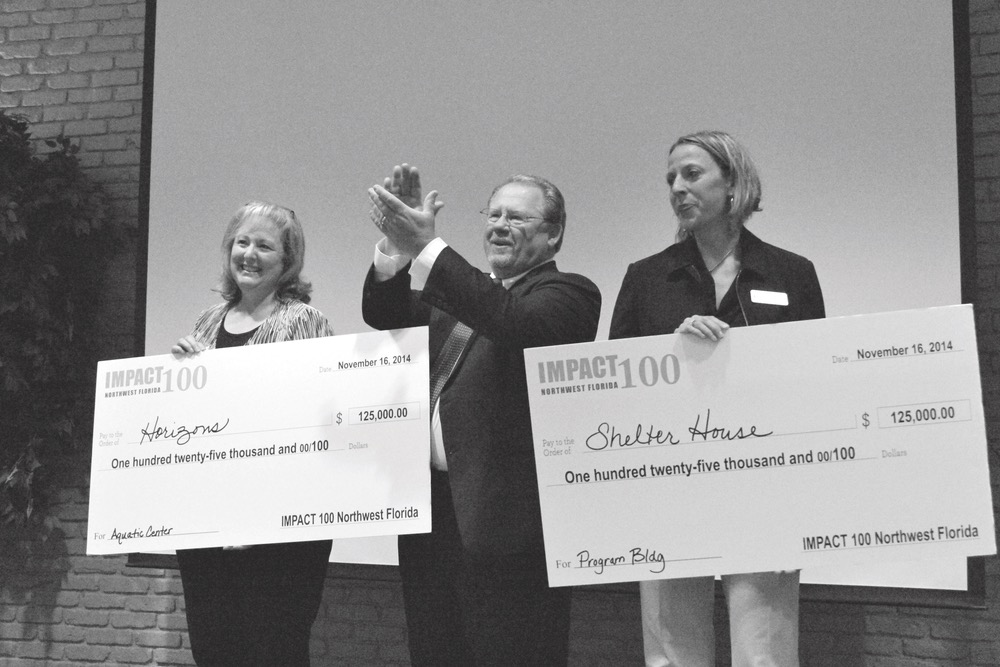 Importantly, a guiding principle of IMPACT 100 is to make a decided impact, so the value of any grant is $100,000 or more. Thus, a club with 120 members, for example, issues a single grant of $120,000 to one recipient. A two-hundred-member club, however, may award grants of $100,000 apiece to two different organizations.
"The very simple concept came to me after years of asking my women friends to come get involved," says Wendy Steele, a longtime volunteer and founder of IMPACT 100, Inc. of Cincinnati, Ohio, and founder and CEO of Generosity Matters, which consults organizations and families about charitable giving. From serving on nonprofits' boards, she has a history of calling upon friends to contribute their talents. Some would say that they couldn't afford the time or that they were focused on their own causes. Others would cite high salaries paid to nonprofits' CEOs as a reason not to write a check. "All objections were real and justified," Wendy acknowledges, "but I felt the women were missing out. I went about creating something that would systematically eliminate all of the objections I had been hearing and open the door for philanthropy."
Importantly, a guiding principle of IMPACT 100 is to make a decided impact, so the value of any grant is $100,000 or more.
She considered both donors and recipients in establishing the membership and contribution thresholds. "When you give $1,000, you think about it," says Wendy. "It's important to think about your gift and the cause." While significant, the membership fee is affordable for women of varied income levels, and upon joining, each one, no matter her personal wealth or standing in the community, has equal influence with her vote. The mechanism further allows the individual to decide how involved she'll be—such as serving on her IMPACT 100's board, chairing a committee, vetting grant candidates by conducting site visits, and more.
"At the same time," Wendy adds, "nonprofits are always asking for money but not getting enough to execute their vision." IMPACT 100's structure empowers women to deliver worthwhile grants.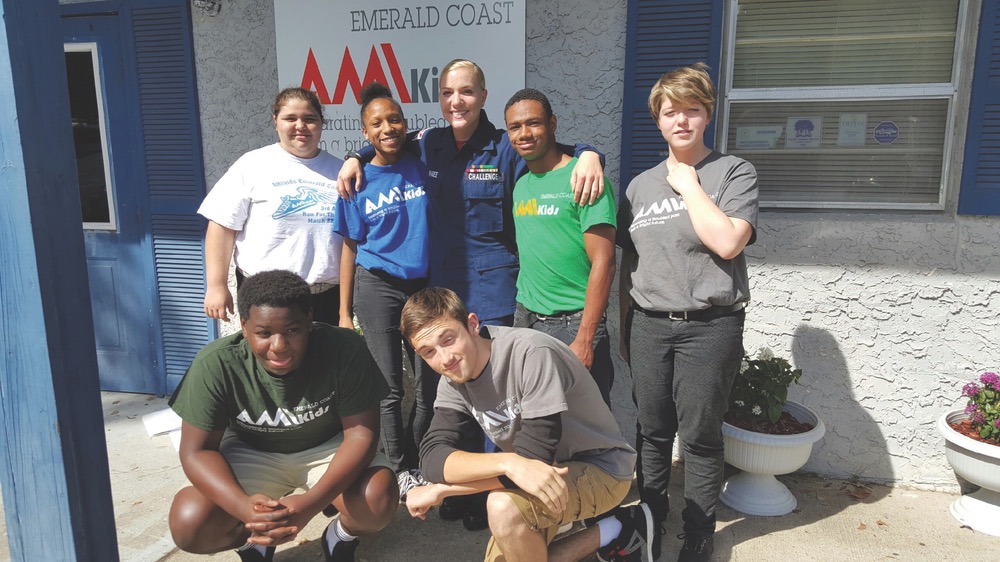 Attracting 123 members and donating $123,000 to a dental clinic for the homeless in their inaugural year, IMPACT 100 of Cincinnati readily became the subject of media stories, including an article in People magazine. Wendy also received a prestigious Jefferson Award for her outstanding public service. As the news traveled, women in other cities and states adopted IMPACT 100's model. At this time, twenty-six groups have been established, five of which are in Australia. "What we share is a deep commitment to our community," Wendy states.
"Every year, we are finding a new dimension to how we can grow and serve our community," says Michelle Anchors, a sixth-generation resident of the region and founding member of IMPACT 100 of Northwest Florida (NWF).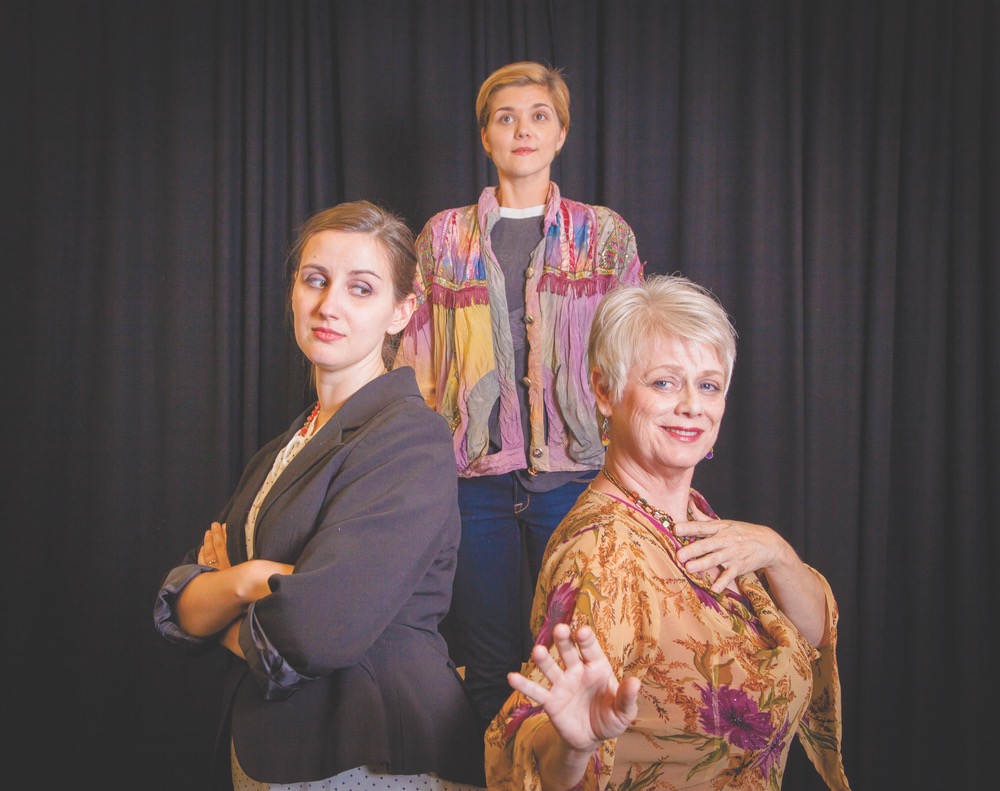 The large awards grab people's attention, but as Christine Carter, current president of IMPACT 100 NWF, points out, "We don't just write a check. Grant candidates must outline precisely in their applications how they plan to spend the money."
A recipient of $125,000 in 2014, Horizons of Okaloosa County (now the Arc of the Emerald Coast)—a provider of childcare for boys and girls with developmental challenges, such as autism and cerebral palsy, plus many other services for the disabled of all ages—presented a plan to build an aquatic center. "We are surrounded by water," says L.A. Woodall, the nonprofit's director of community development. "We have the beach, the Intracoastal Waterway, lakes, and pools; however, so many of our people are unable to enjoy the water because they can't swim or don't have access."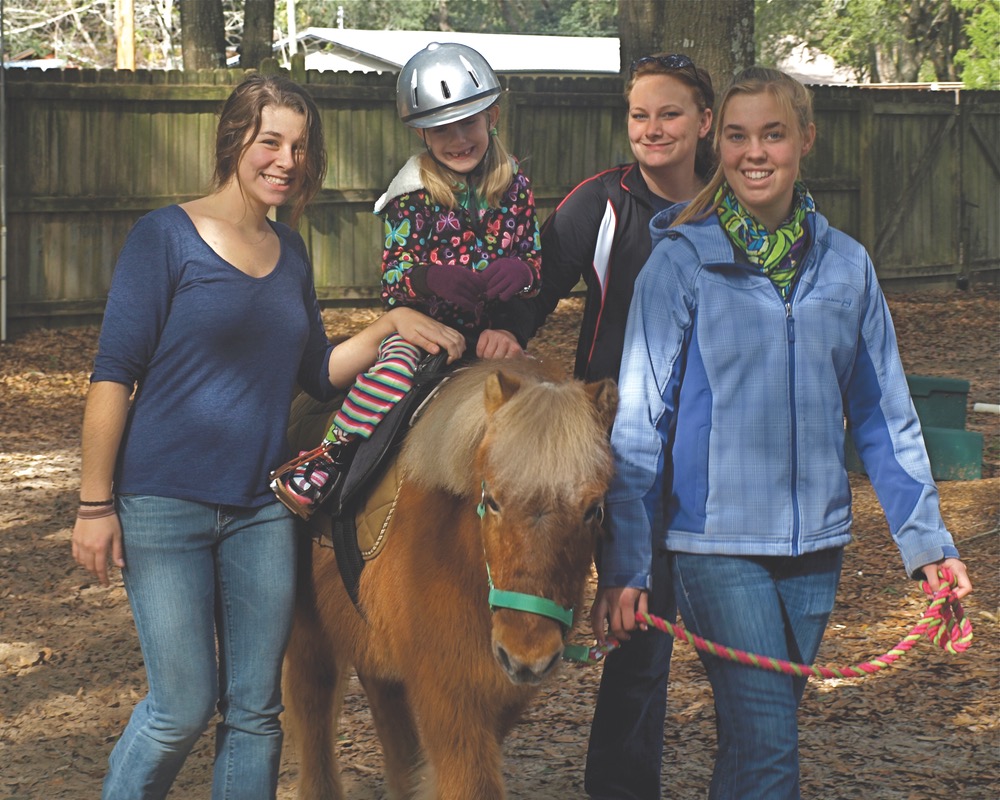 Horizon's challenge was getting the project off the ground. "The financial obstacle would have been too great without the grant," says L.A., revealing that the center's main feature is a 1,400-square-foot saltwater pool with wheelchair access. "Because of the $125,000, we were able to achieve additional funding to ensure completion of a project that otherwise wouldn't have happened. The women of IMPACT 100 set this in motion, and within months from now, we'll have an aquatic center for the disabled to use year-round. IMPACT 100 helped us reach an entire populace with physical and intellectual disabilities. We'll even host Special Olympic meets!"
Shelter House, the other 2014 IMPACT 100 of NWF grant recipient, is the only certified domestic and sexual violence center for Okaloosa and Walton Counties. Having outgrown their facility, staff and clients were crammed into office and counseling space. With two or more to an office, personnel had to juggle and limit appointments to meet clients in private. Young children also shared a waiting area with teens and adults, and the structure itself was shabby.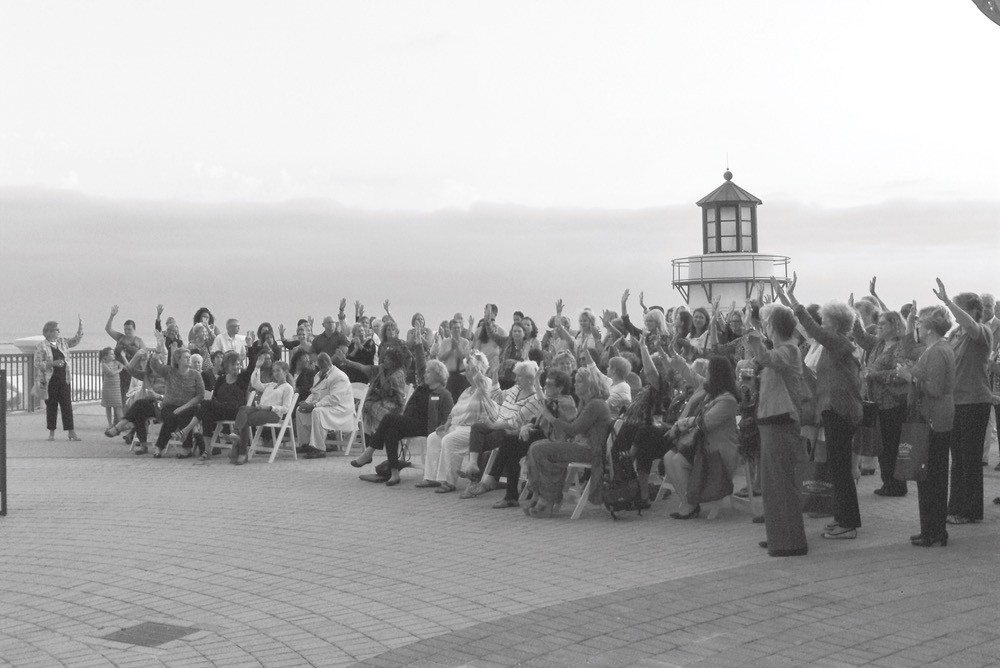 "We focus on respect and dignity, and treating people who are victims as if they matter," says Dawn Hoffman, president of the board of directors at Shelter House. "That was hard when the building was run-down. The grant opened the door to a number of possibilities. Now the airy and open environment lets them know that someone is interested in them. The staff feels more valued as well, and they have the ability to serve more people. We also built an isolated and cozy space to counsel sexual assault victims, so those clients no longer feel as if people are looking in on them. Many are also surprised to learn that our shelter serves more kids than adults, but we now have a playroom for them."
One longtime client commented that as soon as she entered the new facility she felt better, even before her counseling began. The calm environment so inspired her that she sat silently, gathering her thoughts for a more productive session. Grateful, she expressed that the new office was what she had always envisioned Shelter House should be.
Candidates must demonstrate plans for a new project that will have "a major positive impact in the community and can be completed within two years.
With so much need, voting for one project over another isn't easy, but clear-cut rules facilitate the process. To qualify as a candidate for an IMPACT 100 of NWF grant, the organization must be registered as a 501(c)(3) and must serve in either Okaloosa or Walton County. In completing an on-time application, which is detailed but not nearly as complicated as government forms, candidates must demonstrate plans for a new project that will have "a major positive impact in the community and can be completed within two years" in one of the following areas: arts and culture; education; environment, recreation and preservation; family; or health and wellness. IMPACT 100 of NWF does not fund grants to pay debt or regular operating costs.
From this year's five finalists—the Emerald Coast Theatre Company (arts and culture), AMIkids Emerald Coast (education), Matrix Community Outreach Center (family), Grace Rides (health and wellness), and the Choctawhatchee Basin Alliance of Northwest Florida State College (environment)—three winners will each receive $107,667.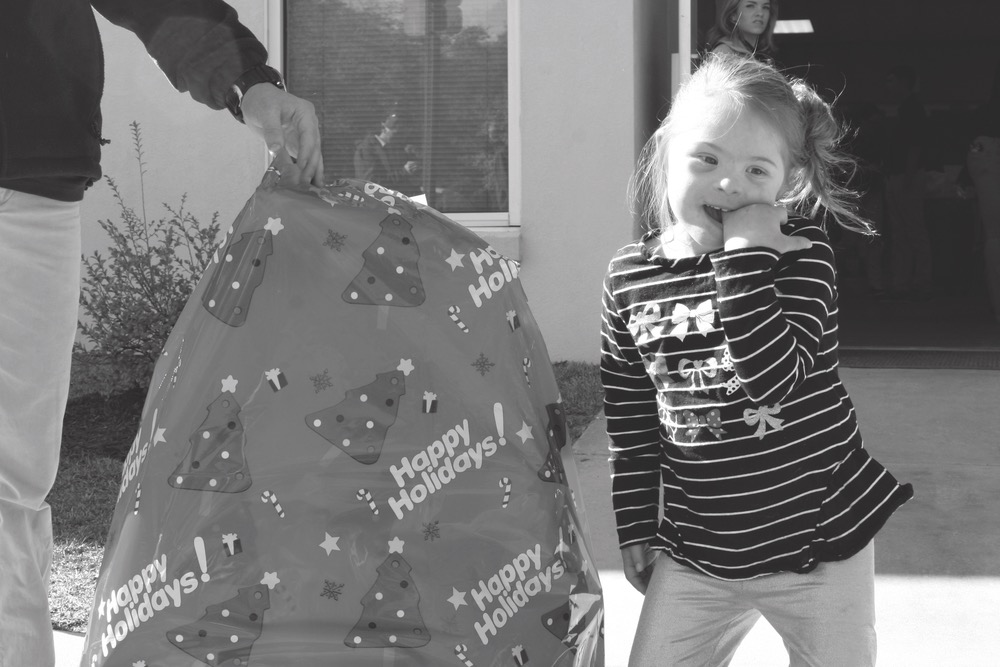 Interestingly, although many view Wendy's original IMPACT 100 as the parent organization, each group operates autonomously, allowing boards and members to establish their own bylaws. Still, the framework is free online for anyone to copy, and Wendy and others from different chapters happily coach leaders of newly forming groups and also collaborate with one another. For groups to share information, find solutions, and instruct those who want to start their own organizations, Wendy and Florida's four IMPACT 100 groups are hosting a first annual global conference in Delray Beach, Florida, on October 23–25, 2016.
When forming the NWF organization, Michelle and her team looked to the already established IMPACT 100 Pensacola Bay Area for insights. "They were like big sisters to us," she says, "offering ideas and suggestions, and we took advantage of their mentoring." Nevertheless, she discloses, "One piece of advice that meant the most was not to copy their organization. As a new, young board of directors, we needed to go through the process of whom we wanted to be and serve."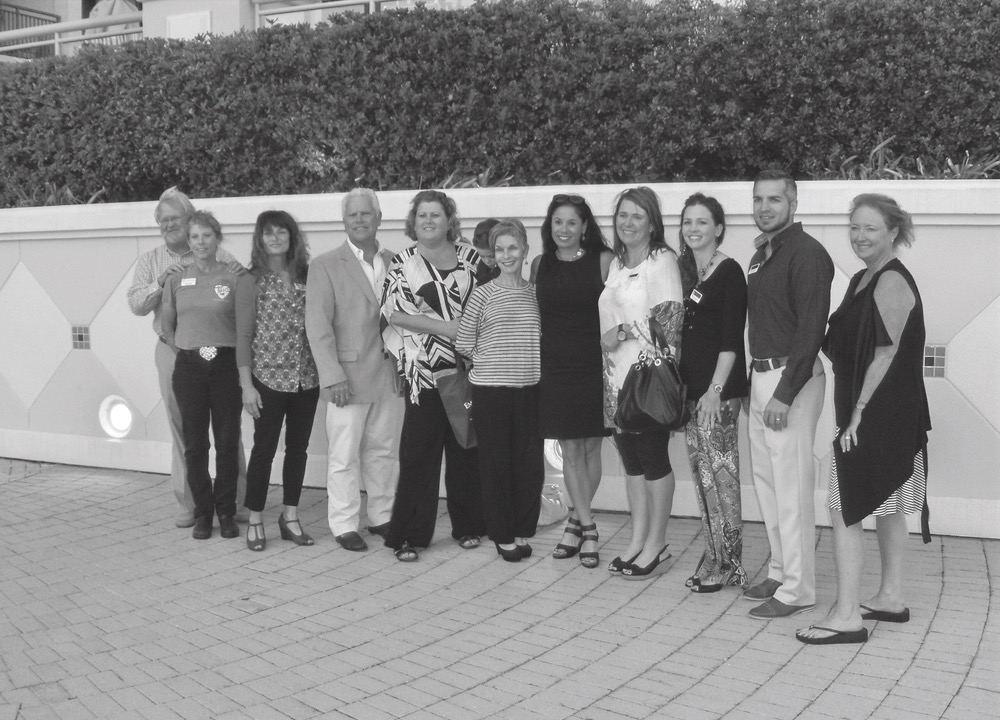 Regarding whom they want to be, Michelle and Christine both echo a common saying among their members: "We don't seek wealthy women; we seek generous women." With a minimum age of eighteen to join, many are surprised to witness the passion of their youngest members. "We have a number of multigenerational families in our groups," says Wendy, "and it's not always the mom encouraging the daughter to join. IMPACT 100 transforms their relationships with one another and with their community."
While reaching out to new members, the women of IMPACT 100 encourage more nonprofit leaders to apply for grants, even if they have no experience. To educate them, NWF and other IMPACT 100 groups host annual grant-writing workshops and offer critical feedback before the submission deadline. On top of that, winners are not the only ones who profit. "When the women from our group go on site visits and uncover needs," Christine contends, "they very often step up to the plate and volunteer. It's always beneficial for an organization to apply. We also publish an online wish list of their needs. If you apply for a grant, we post your wish list."
Thirty-six organizations applied to IMPACT 100 of NWF in 2015. The list will undoubtedly expand; in turn, the group aims to attain 501 members. The figure—a wink to 501(c)(3)—would fund five grants, one for each category.
— V —
---
Groups interested in applying for future grants (beginning in 2016) and prospective members will find applications, deadlines, and more by visiting IMPACT 100 of NWF online at impactnwf.org. Updates about the global conference are posted on the IMPACT 100 Global Advisory Council Facebook page.
ARTICLE CATEGORIES