The Magic of Mexico
By Jordan Staggs | 
Photography courtesy of Mahekal Beach Resort
It seemed like a coincidence that "magical" was the adjective many of my family, friends, and colleagues uttered immediately upon seeing photos of Mahekal Beach Resort while I planned my trip. (I soon learned the resort's name comes from the Mayan word for "magical.") After visiting the palapa-style retreat on 920 feet of beachfront along the Caribbean Sea, I realized it wasn't a coincidence at all—it was just the truth.
Just a forty-five-minute drive south of Cancún, Mahekal Beach Resort is nestled among the white sand and palm trees in Playa del Carmen, Mexico. The small fishing town gave way to tourism thanks to its ferry service to the island of Cozumel, a world-renowned diving destination about a mile off the coast. It stayed popular because of its beaches, laid-back atmosphere, shopping, restaurants, nightlife, and events. As Playa del Carmen is an up-and-coming destination when compared to Cancún, it's no wonder celebs are often spotted strolling along the artsy Quinta Avenida (Fifth Avenue). Some—David Guetta and Tory Burch, for example—have even decided to call the town their home away from home.
Although it's within easy driving distance of Cancún, Tulum, the Mayan ruins of Chichén Itzá, and the Xcaret eco park, visitors might become so enamored of Playa del Carmen—and more especially of Mahekal Beach Resort and its peaceful hammocks on every private patio—that they find it difficult to leave.
The resort's beginnings are humble, and its mission has hardly changed since the location's first six bungalows were built in 1984 as a retreat for backpackers. Today, following a significant renovation and expansion completed in 2016, Mahekal still offers authentic beachfront accommodations, albeit with a few more amenities. Guests staying in any of its 202 rooms or casitas have access to four resort pools, seven restaurants and bars, a full-service spa, a dive center, a fitness center, a boutique, an ice cream shop, beachside yoga classes, authentic Mayan cultural and dining experiences, and more. With semi-inclusive packages, meeting and event areas, and plenty of activities daily, the sprawling property is well suited for any respite, whether it's a family vacation, a girls' getaway, a honeymoon, or a corporate retreat.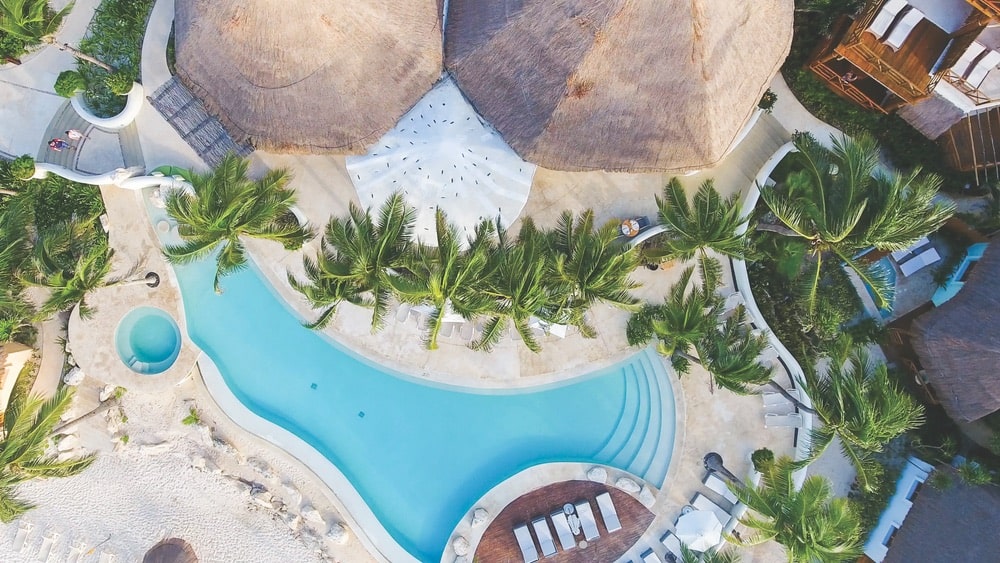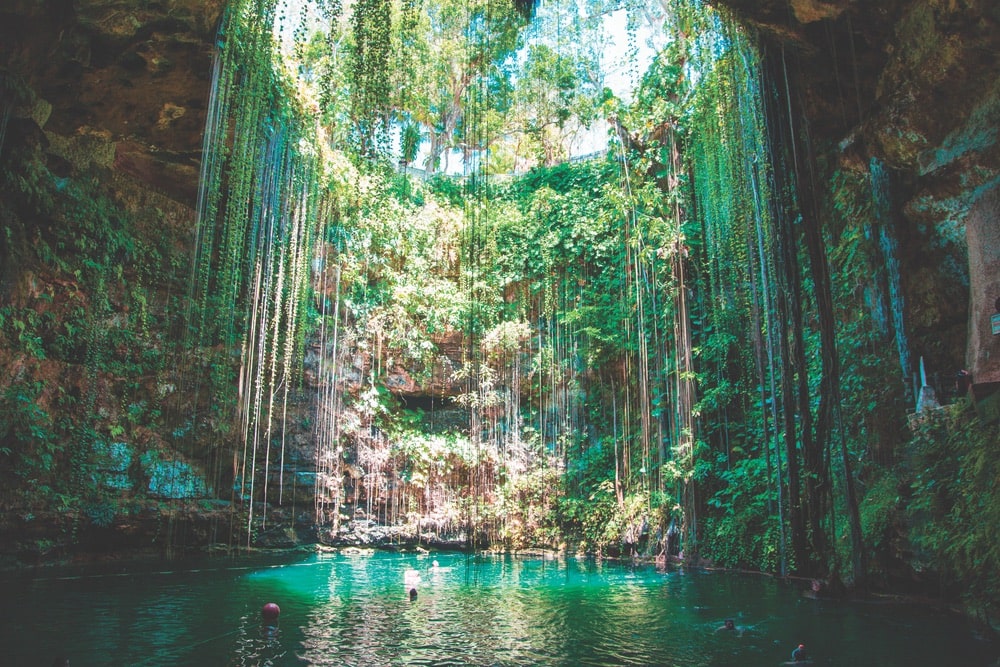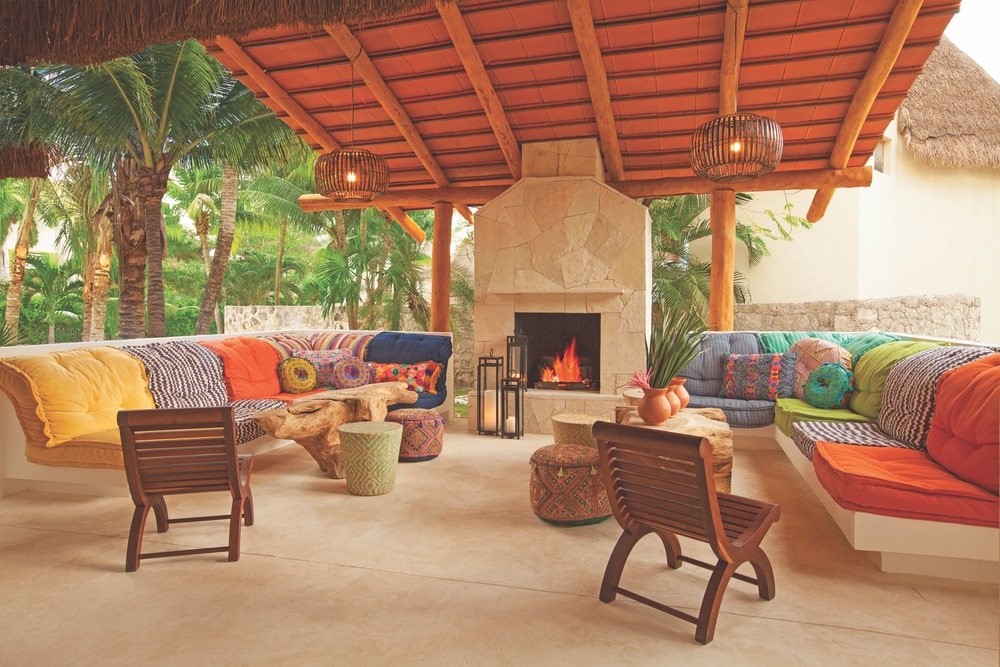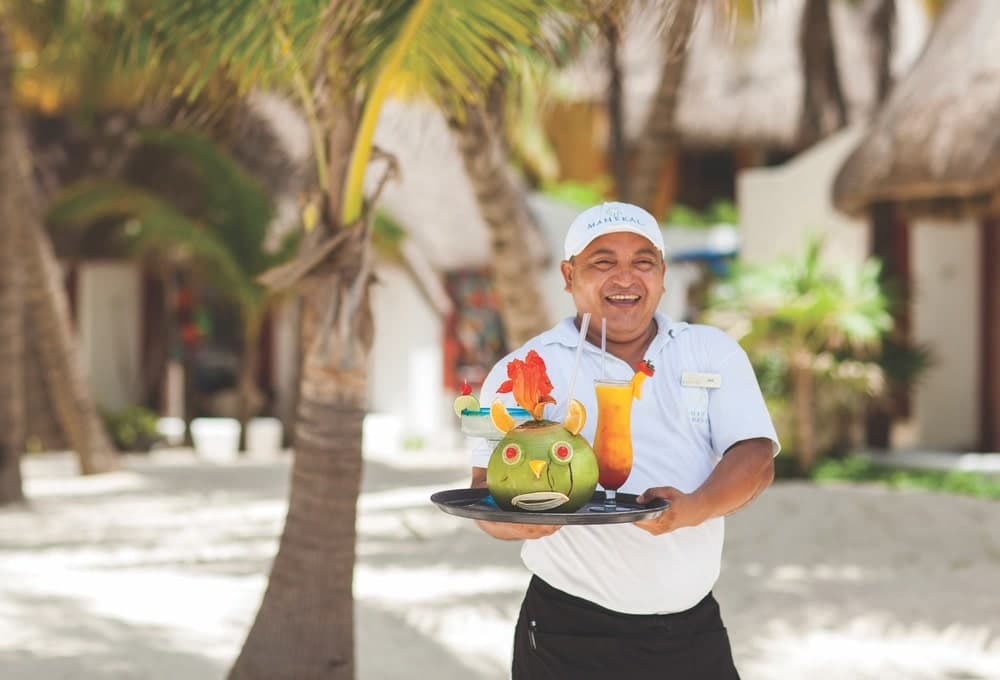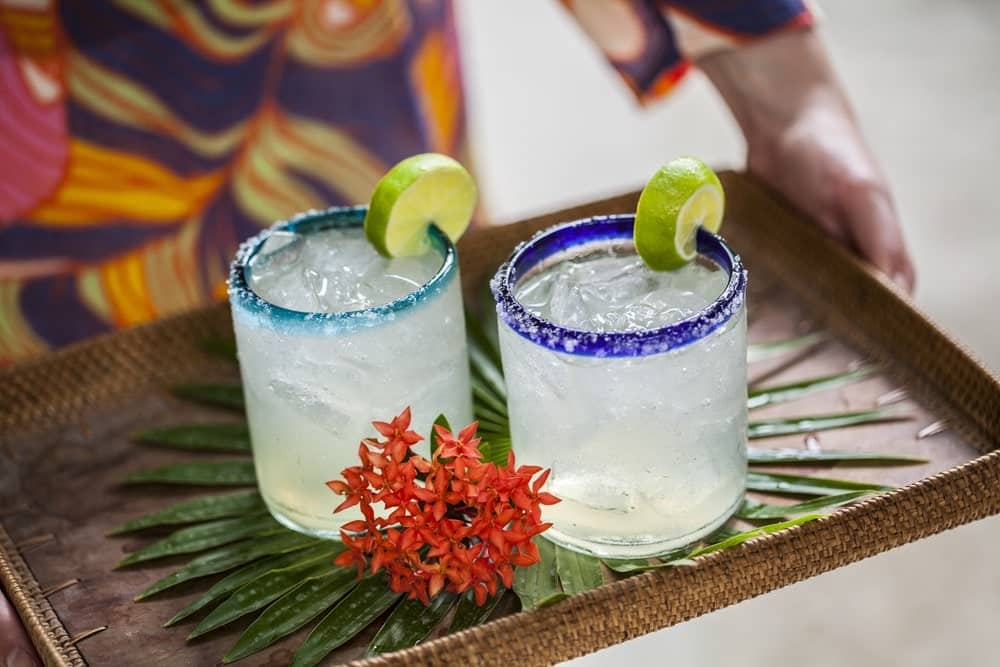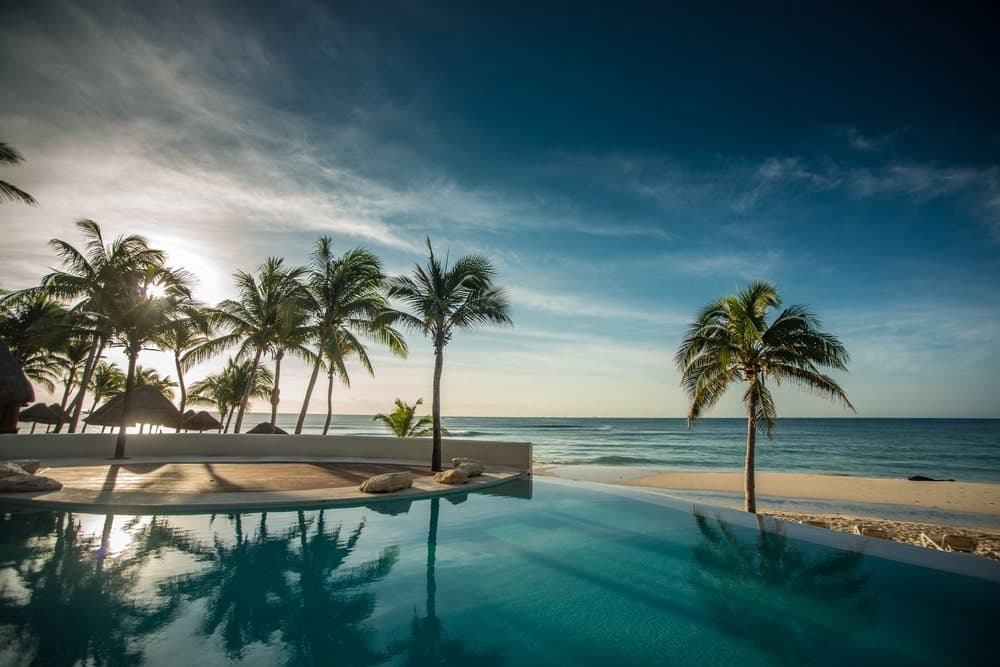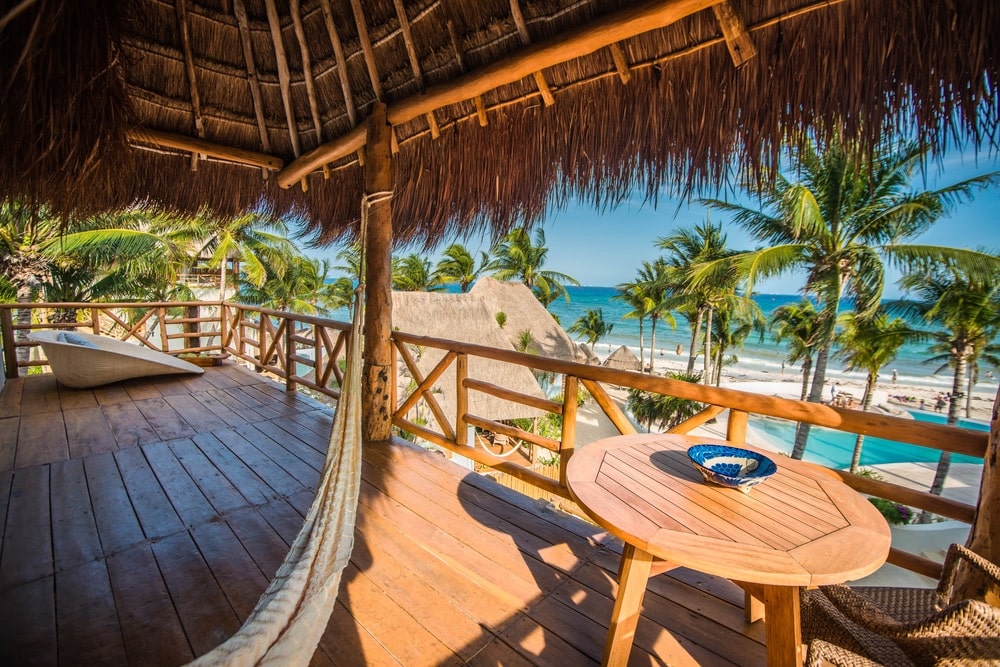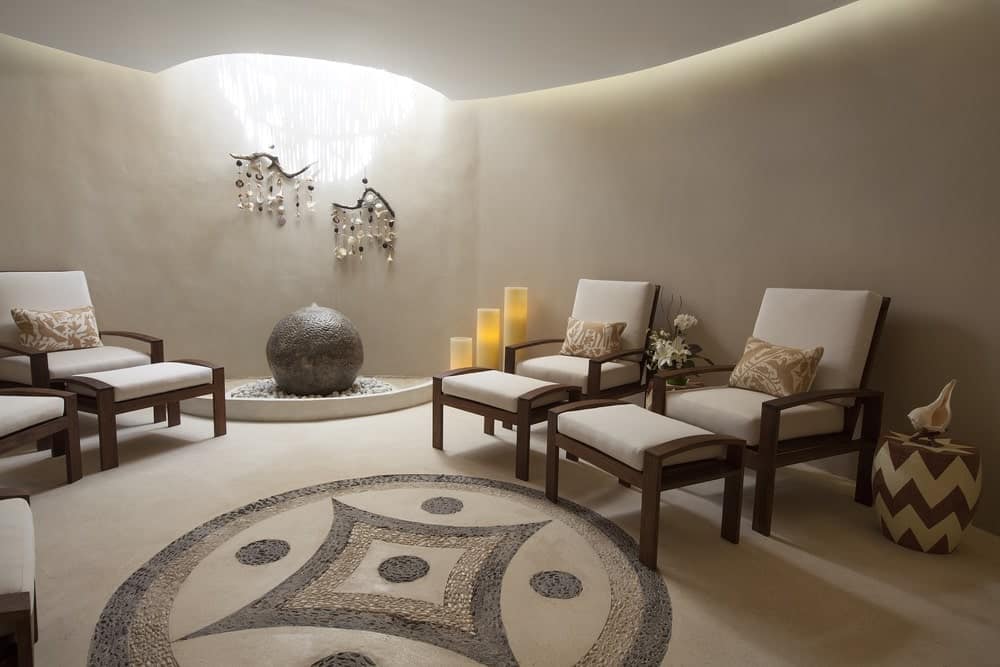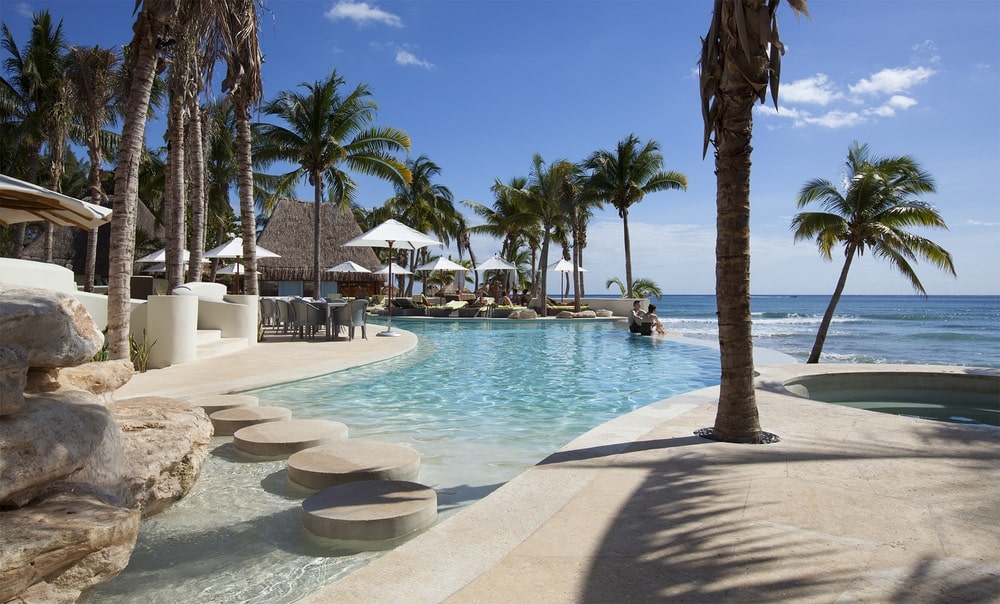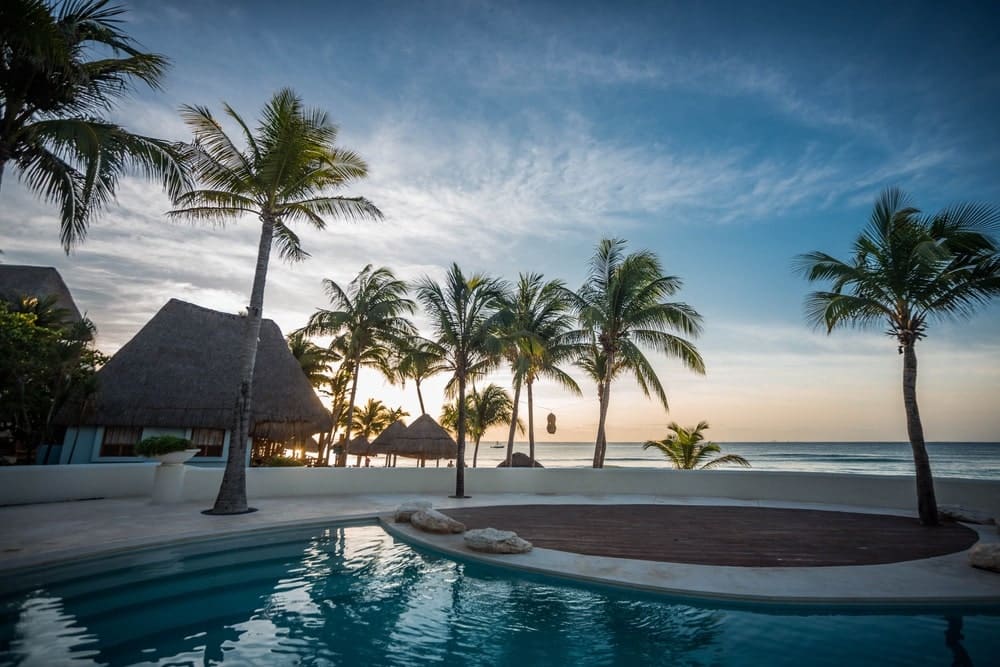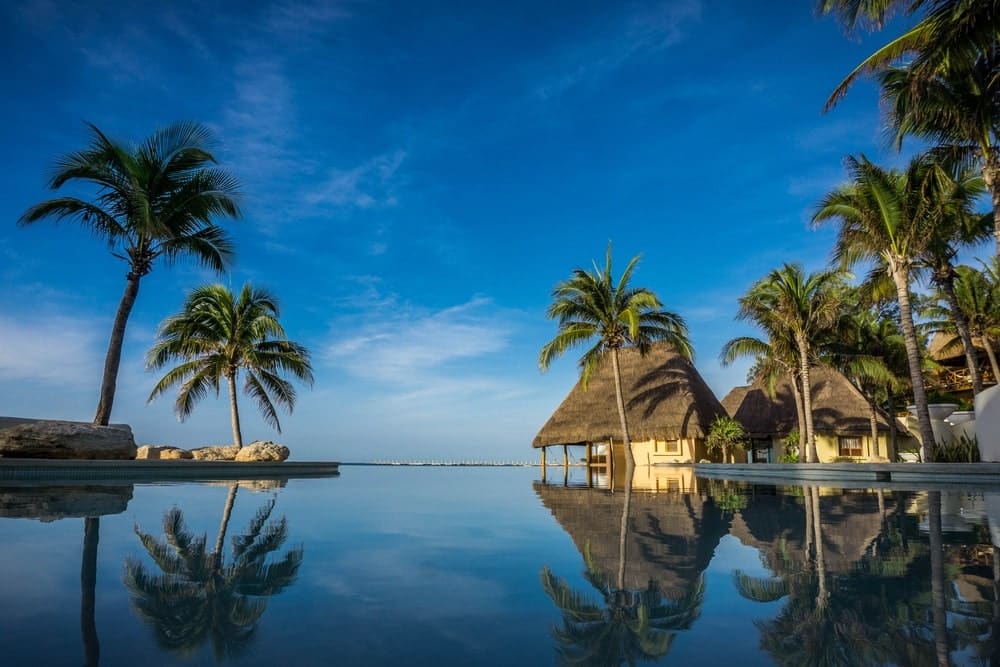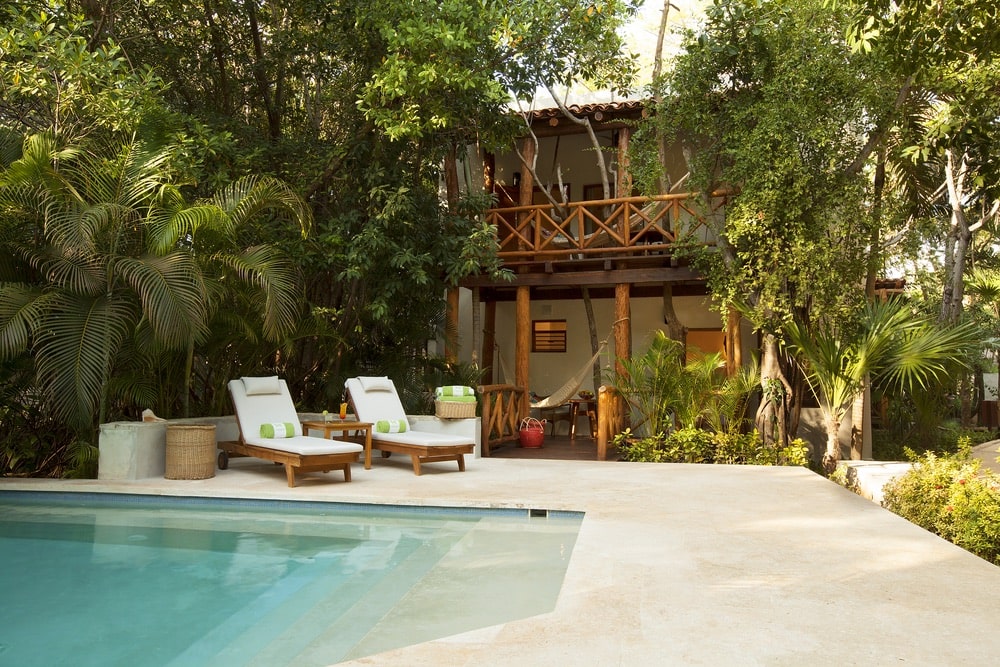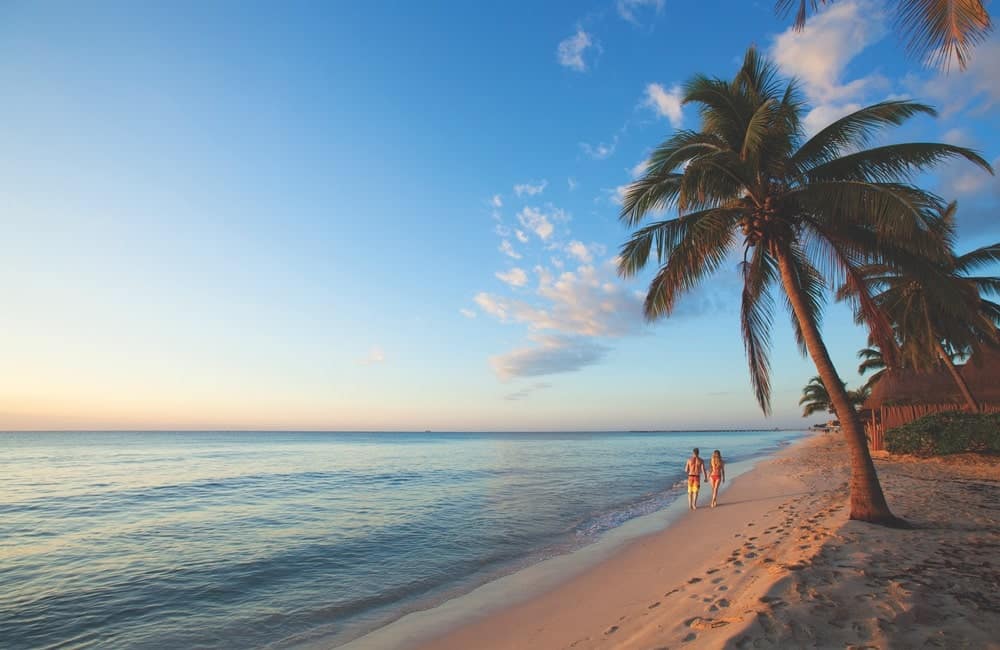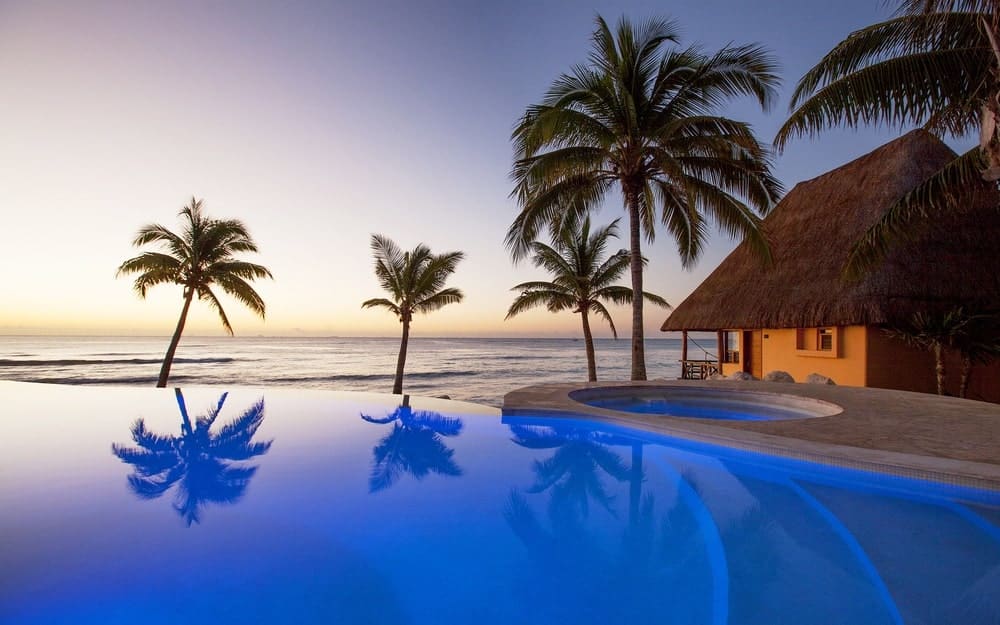 With all the resort has to offer, though, the most magical part of Mahekal is its wonderful and knowledgeable staff. Director of sales and marketing Maria Elena Armenta and the team have an obvious love of the resort and Mexico as a whole. They can wax poetic about the history and culture of the area while recommending a good Mexican wine. The country's warmth and hospitality show through in every member of the staff at Mahekal, especially VIP concierge Rosa, whose smile was contagious and who never failed to greet me by name each time we crossed paths throughout the resort. The team is on hand to offer tips on what to do and where to go in town, assist in making dinner reservations, book excursions and activities, and take care of logistics, such as laundry services, internet upgrades, and any other needs guests might have.
Tucked among the thatched palapa rooftops and swaying palm trees are four exquisite swimming pools—the Las Olas pool and hot tub, the Itzi pool (this one is for adults only and the only one on the property with a swim-up bar), the Fuego pool and hot tub, and the Treehouse pool. Several of the resort's casitas and haciendas also include private plunge pools.
The Las Olas and Fuego pools, both expansive and beautiful, are named for the restaurants adjacent them—and those are perhaps even more enticing.
The Las Olas and Fuego pools, both expansive and beautiful, are named for the restaurants adjacent them—and those are perhaps even more enticing.
Director of food and beverage Urs Bacsa, a Swiss native who has been with Mahekal for nearly fourteen years, is another resort treasure. His expertise and knowledge of the local cuisine shine through in each pairing. Executive chef Crescenciano Nerey and the culinary team truly do make magic along the Caribbean coast in Playa del Carmen.
Start your day at Las Olas, the largest dining room on the property, where you'll find a well-stocked breakfast buffet packing a variety of favorites as well as local fruits, chilaquiles, and conchas (a Mexican sweet bread more like a cookie than a roll). Lunch, featuring sandwiches and more, is also available at Las Olas, but dinner is served only on select nights, so consult your weekly activities calendar upon check-in!
Dinner at Cocina, Mahekal's take on a typical Playa del Carmen eatery, includes an expansive buffet of Mexican, Mayan, and Latin American dishes. The resort-casual atmosphere is perfect for grabbing a meal with the family and enjoying time together while sampling fresh ceviche and other coastal favorites.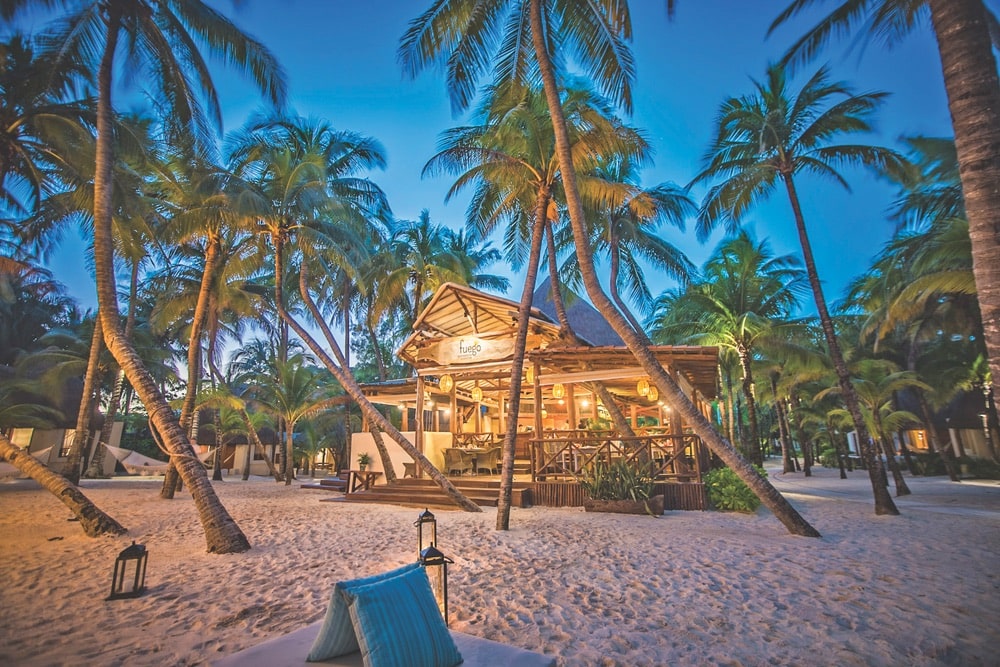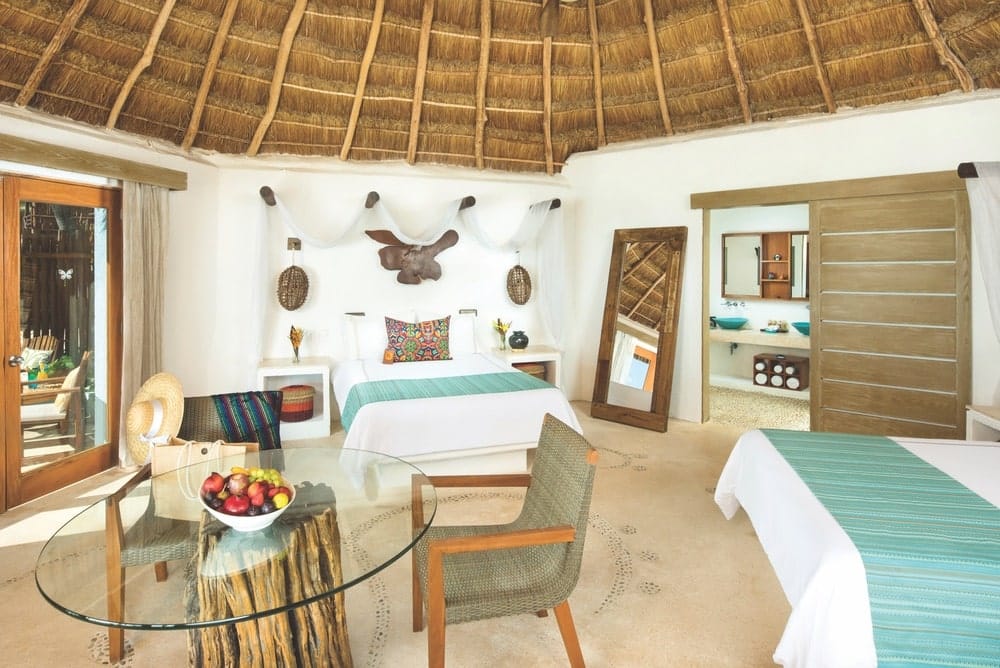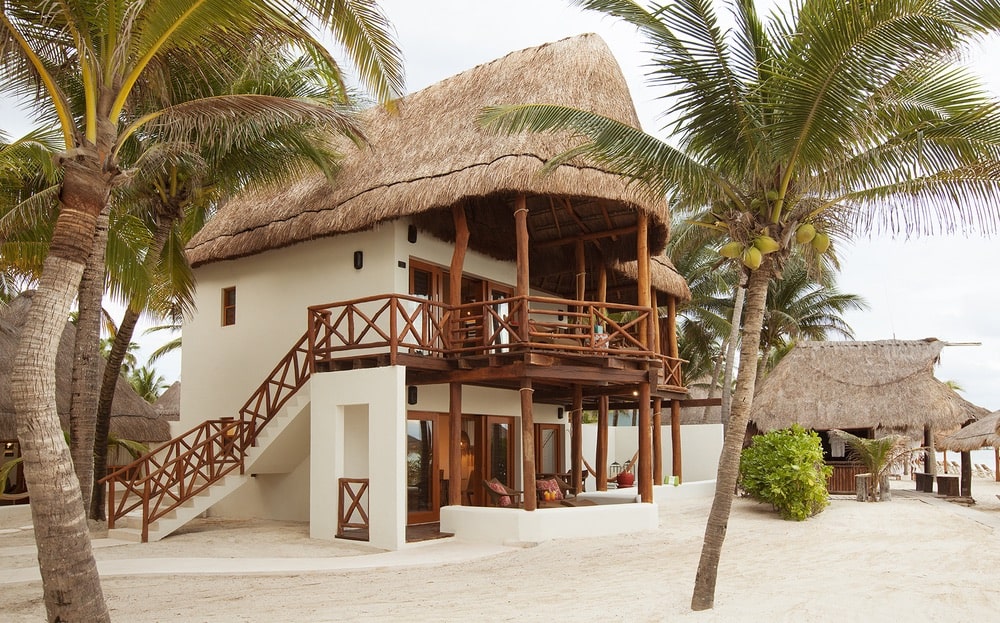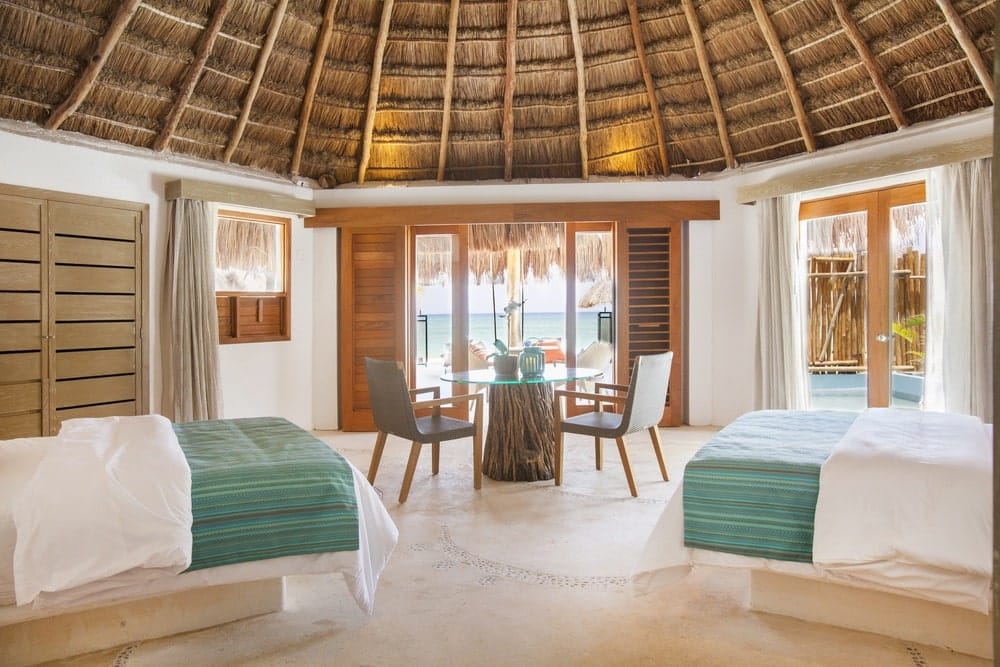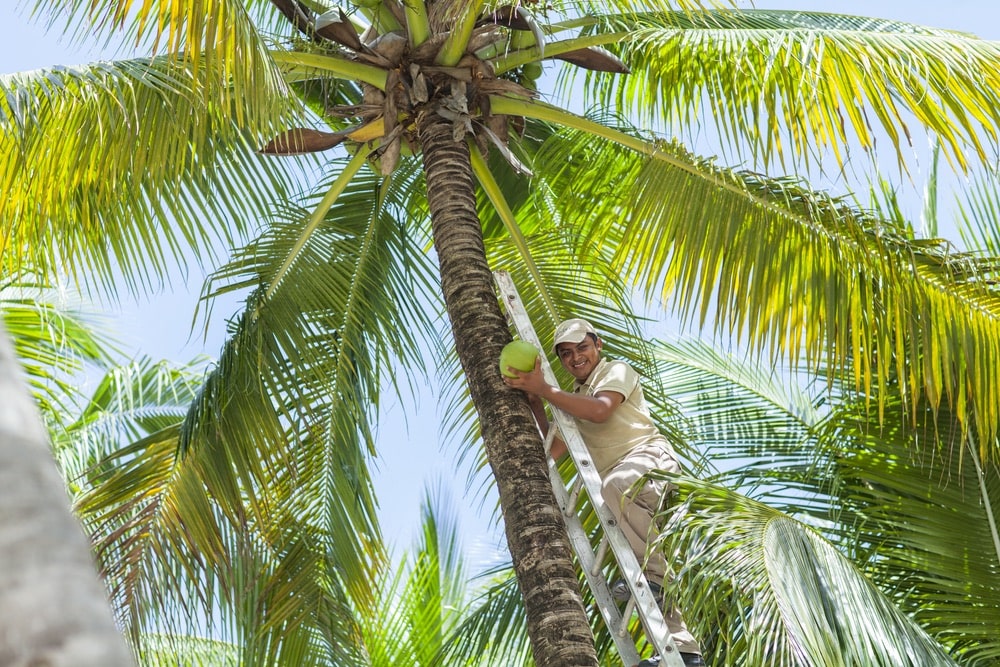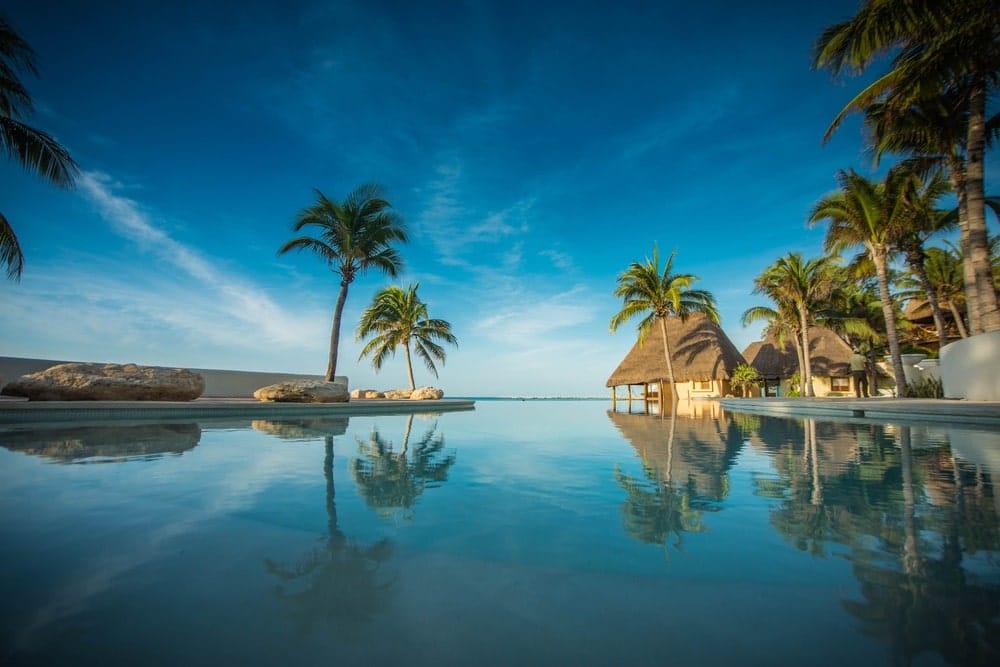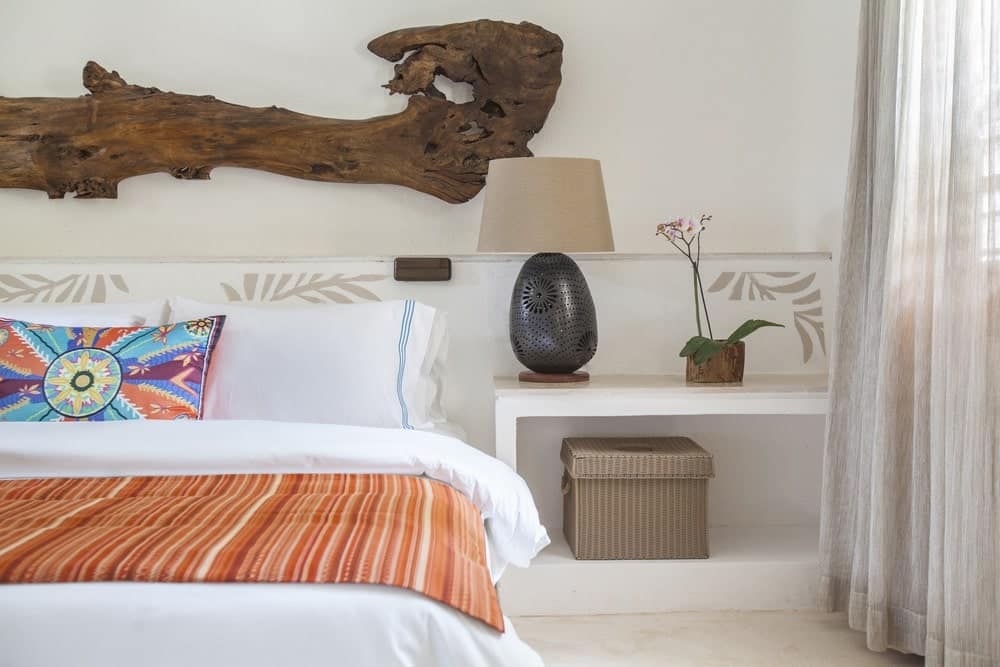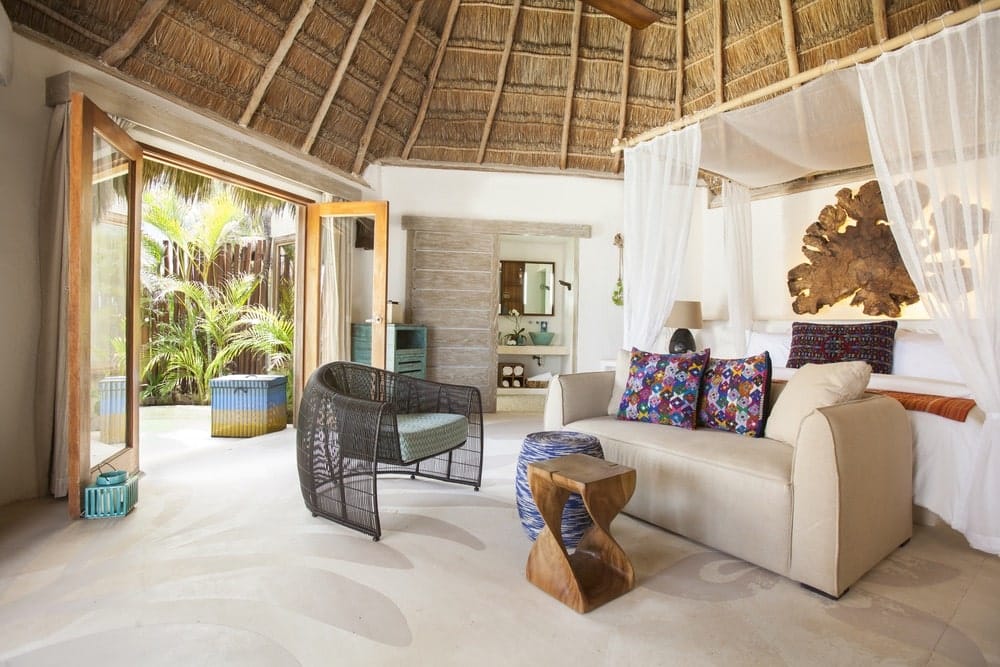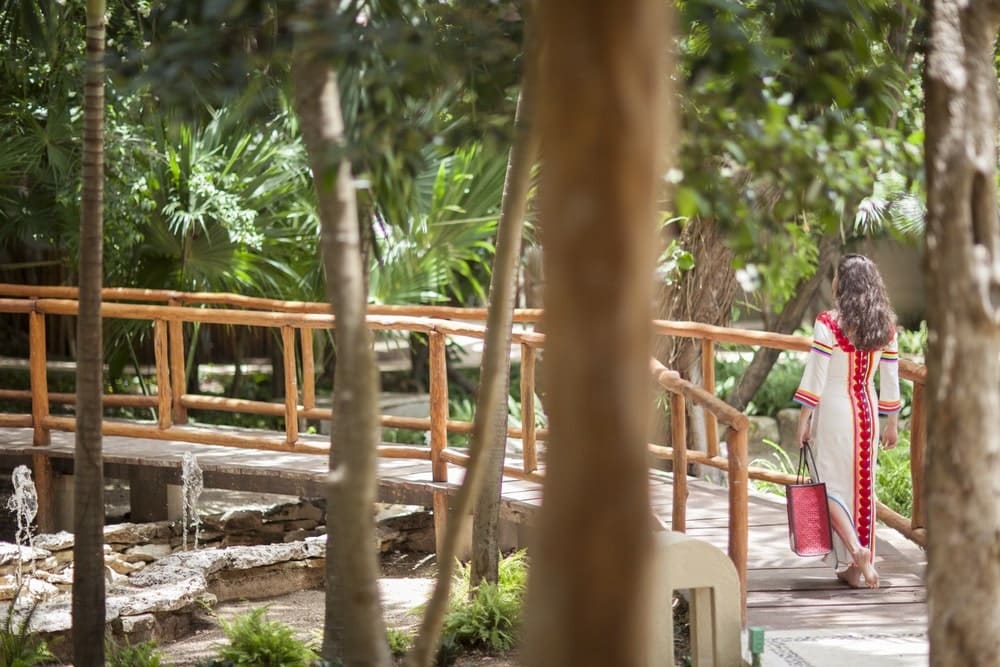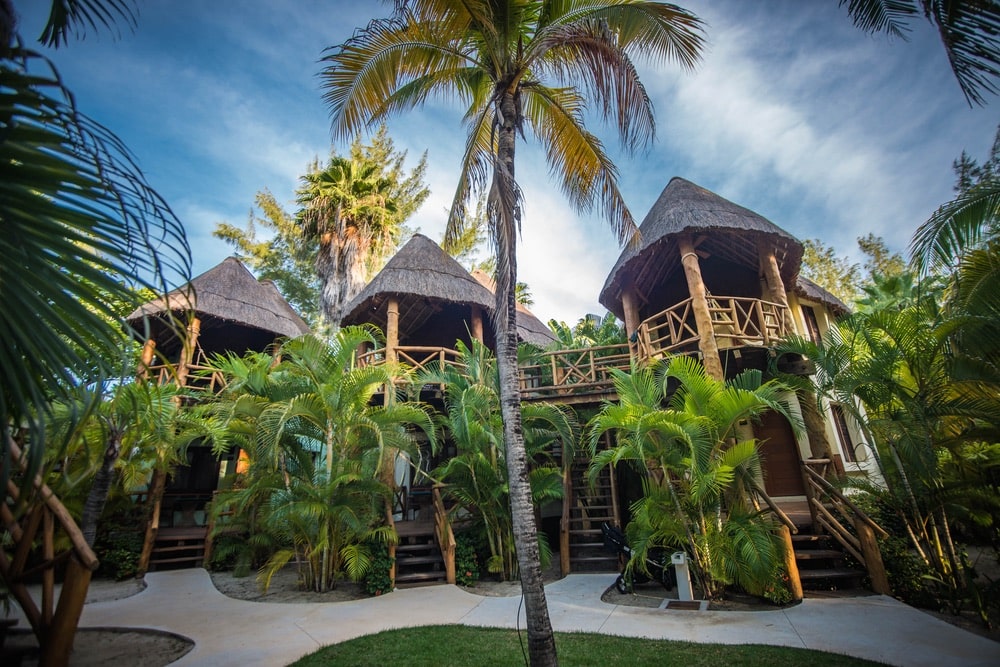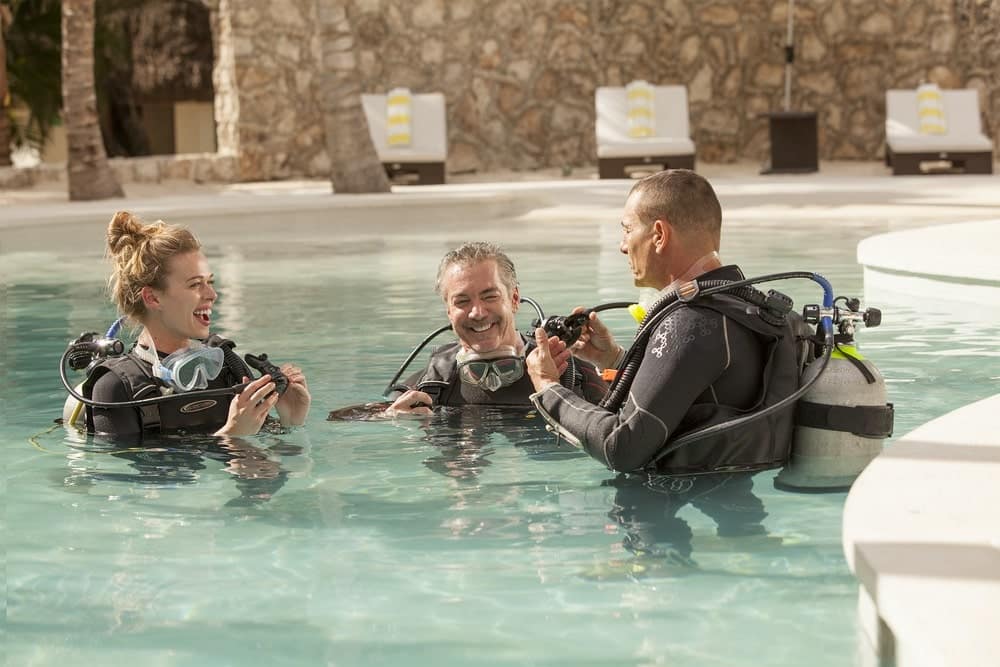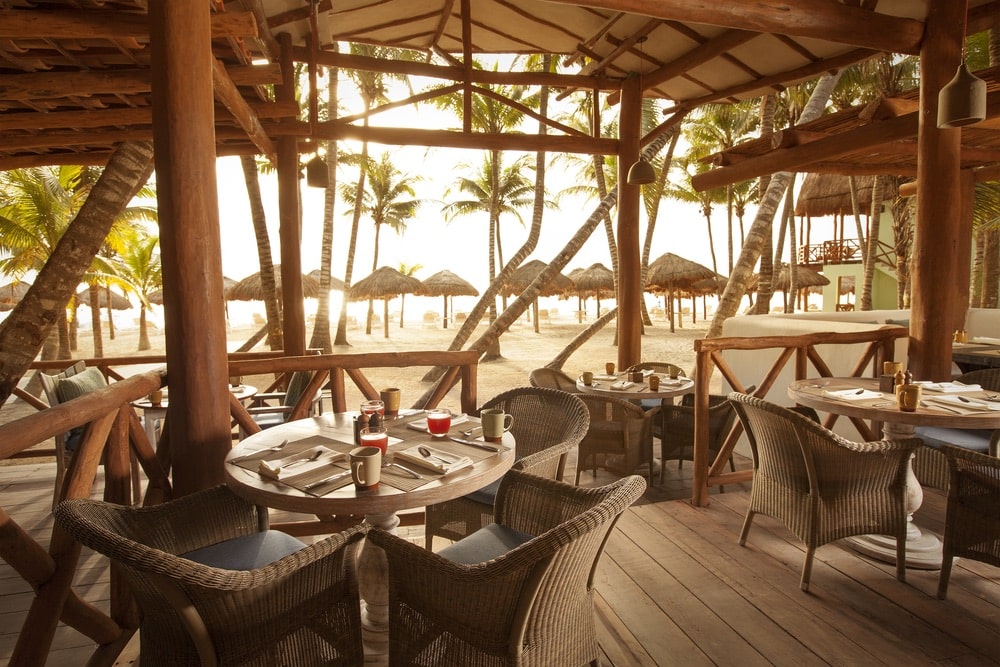 The culinary star of the show at Mahekal Beach Resort is its newest dining outlet, Fuego Restaurante y Cantina. Fuego means "fire," and this beachside bar and grill lives up to its name with a Tulum-style wood-burning oven, a farm- and sea-to-table menu prepared by Chef Nerey, delicious signature cocktails, and a wine list with plenty of Mexican blends. House dinner specialties include New Zealand rack of lamb, risotto, paella, Mayan octopus, and grouper Fuego. Meanwhile, any guest seeking their Italian-food fix will love Fuego's wood-fired pizzas and homemade pasta. As if that weren't enough, this open-air hot spot has views of the Fuego pool, the beach, and the Caribbean. Fuego features live music on select evenings and happy hour specials daily; breakfast and lunch are also served.
If you're looking for an unforgettable experience when it comes to dining, head to the Sandbox area of the beach near Fuego restaurant every Saturday around noon for the Catch of the Day. Grab a special Allende Mahekal Pilsner cerveza from the cantina, and watch as Chef Nerey and his crew await a small boat of local fishermen who deliver their day's haul to the beach. The culinary staff will expertly choose the best selections of seasonal seafood, such as grouper, red snapper, octopus, and more, and then weigh and clean it right on the beach! Guests can choose from the selection and tell the chefs how they'd like it prepared for dinner that evening. Even if you don't pick a fish, the process is worth watching.
The Mayans used the cenotes mainly for drinking water; now, you can visit them for a snorkeling or diving experience in the crystal clear underground springs.
Last, but certainly not least, is the Mayan Culinary Casita, tucked into a secluded garden on the property. Guests may reserve a private lunch experience for four or more people that includes a hands-on Mayan cooking demonstration and cultural lesson. The meal begins with refreshing xtabentún, a liqueur made from fermented honey, anise seeds, and rum. Fresh peppers and lime go into the delicious chicken-lime soup appetizer. The entrée is local fish prepared in banana leaves and cooked in the traditional tikin xic style in an earth oven within the Mayan casita.
Of course, venturing outside Mahekal, guests will also find a fabulous array of restaurants and bars along Calle 38 Norte, the street that bisects the resort property. Find more incredible Mayan and Mexican cuisine in a chic, alfresco jungle atmosphere at Amate 38, where you might find a staff member making tortillas by hand right before your eyes. Or join the throng waiting outside La Cueva del Chango for breakfast and brunch on the weekends. Offerings here include fresh fruit juices, yogurt, granola, huevos rancheros, and more—but it's the chilaquiles that keep people coming back for more.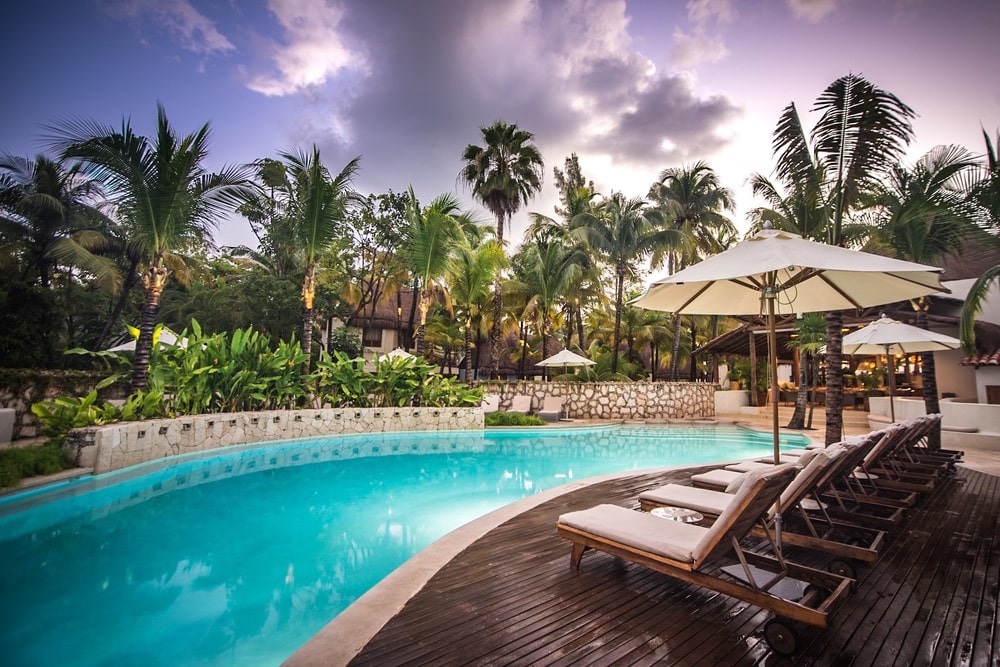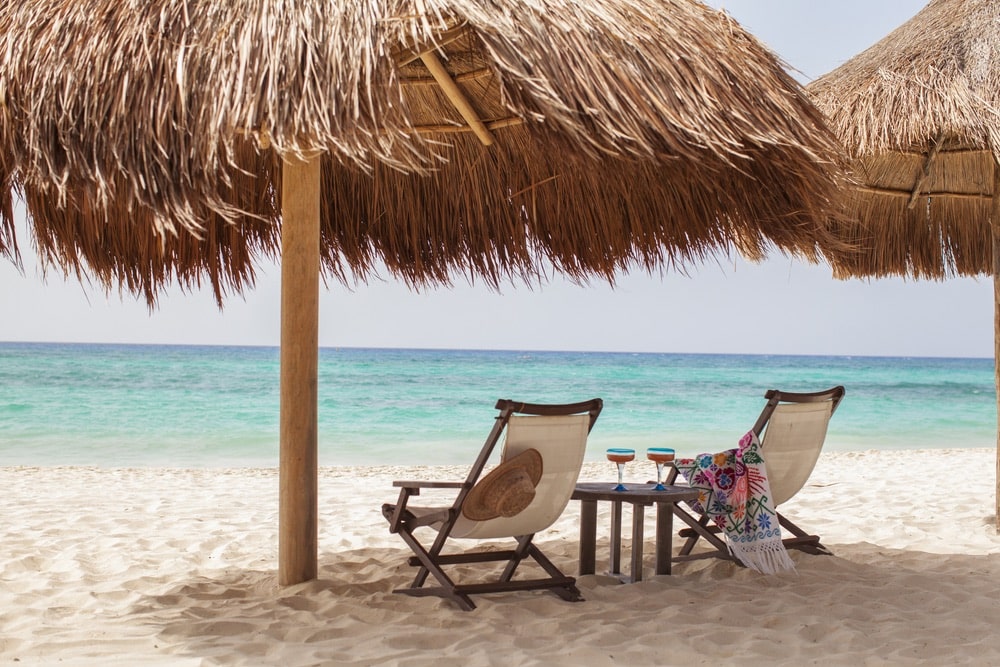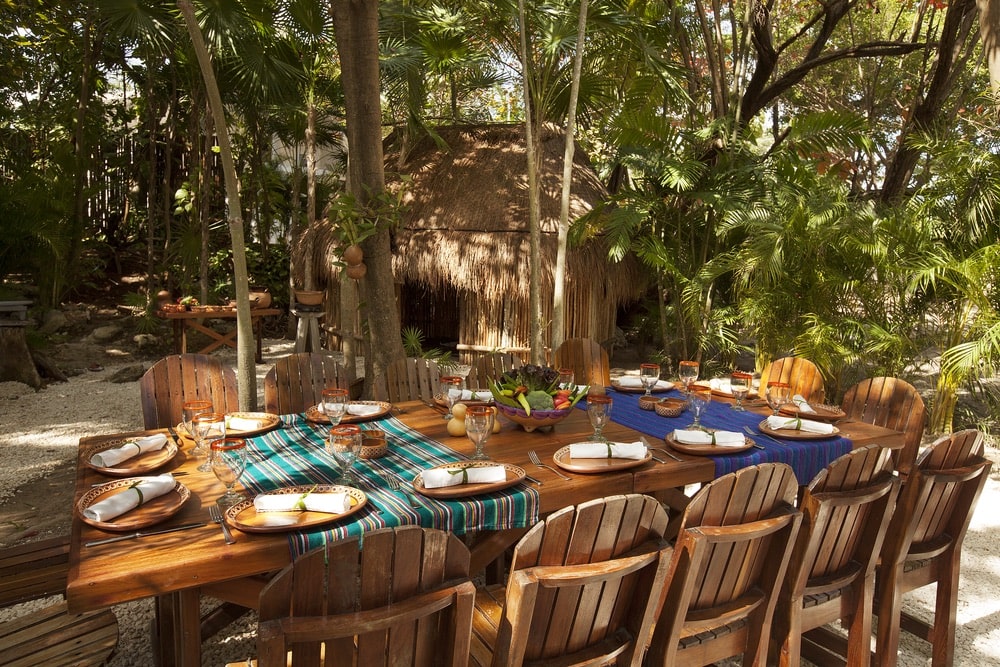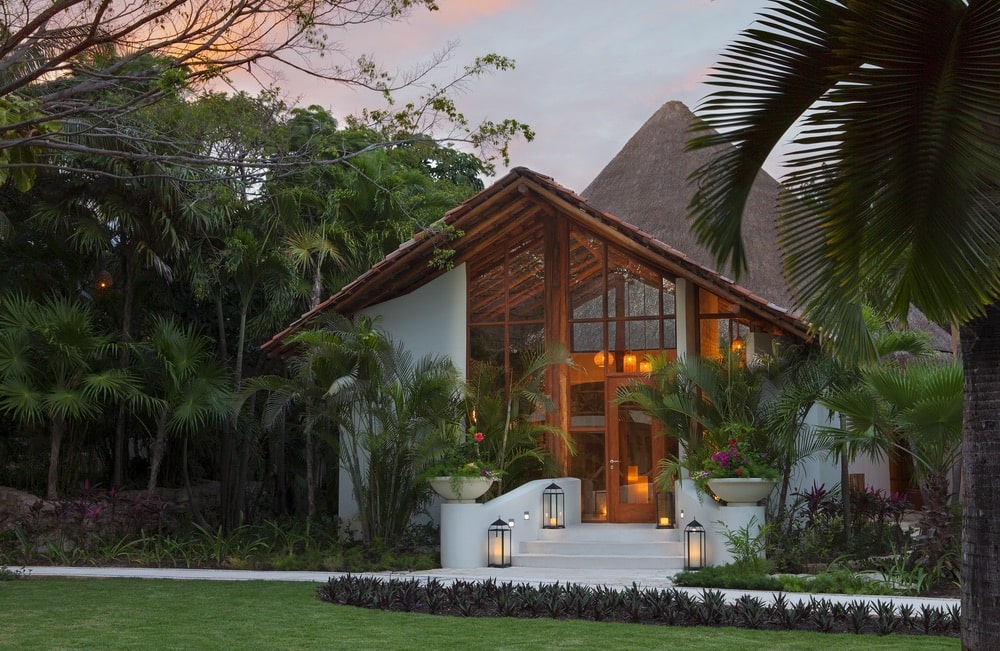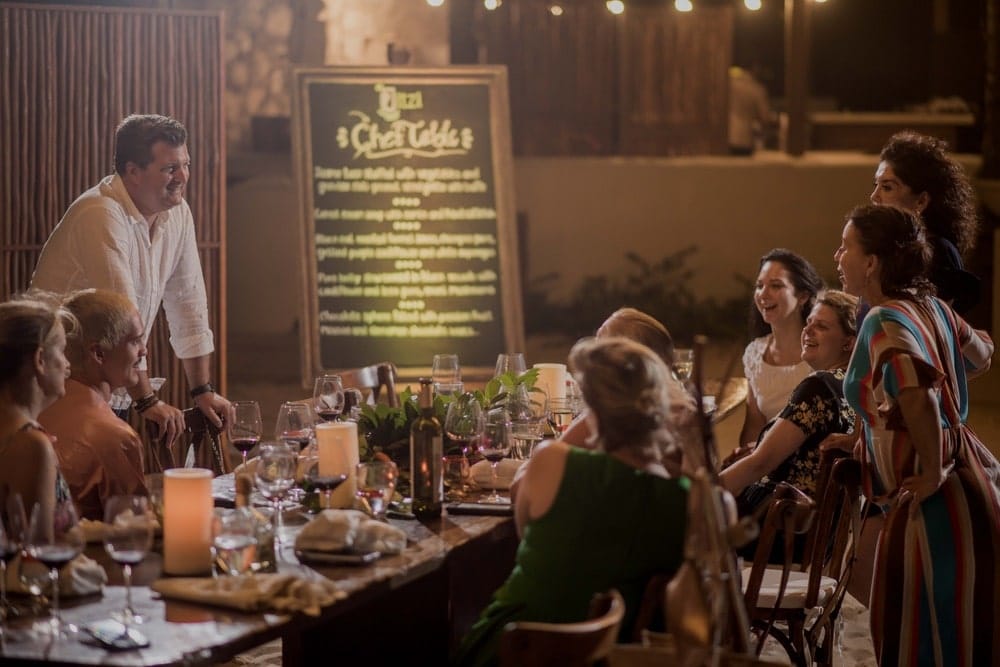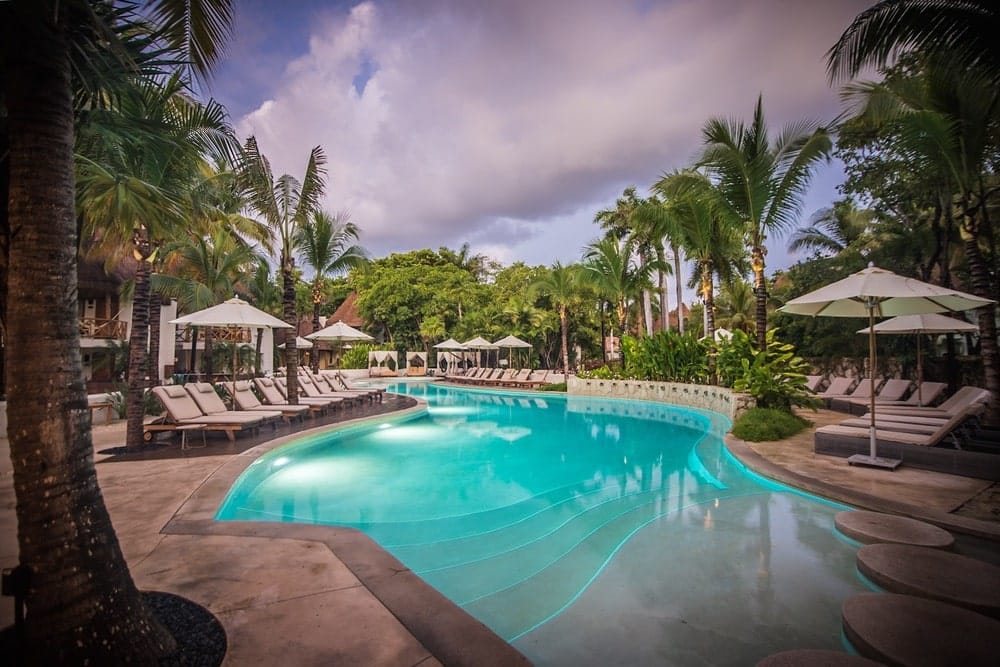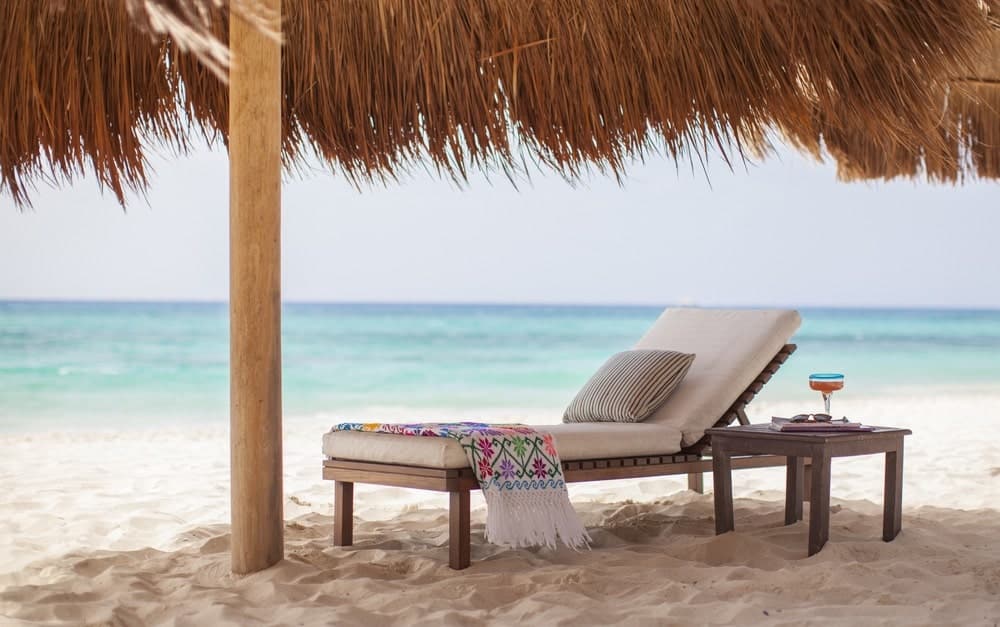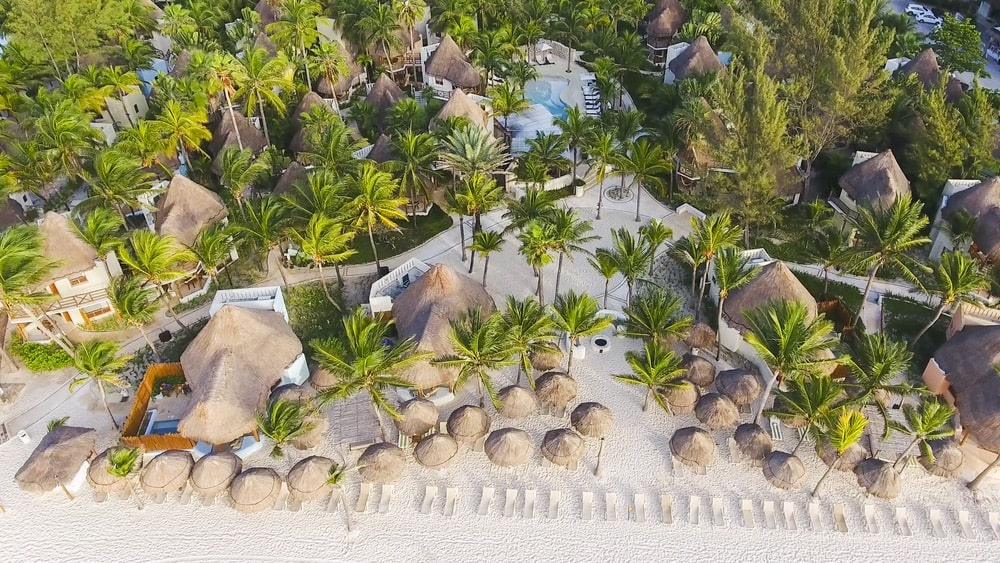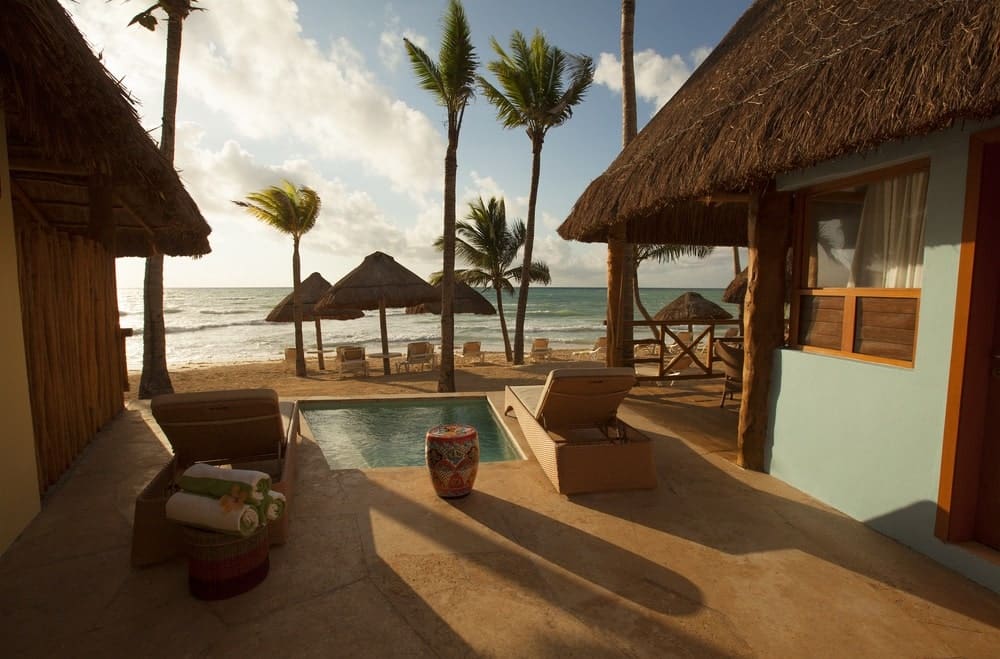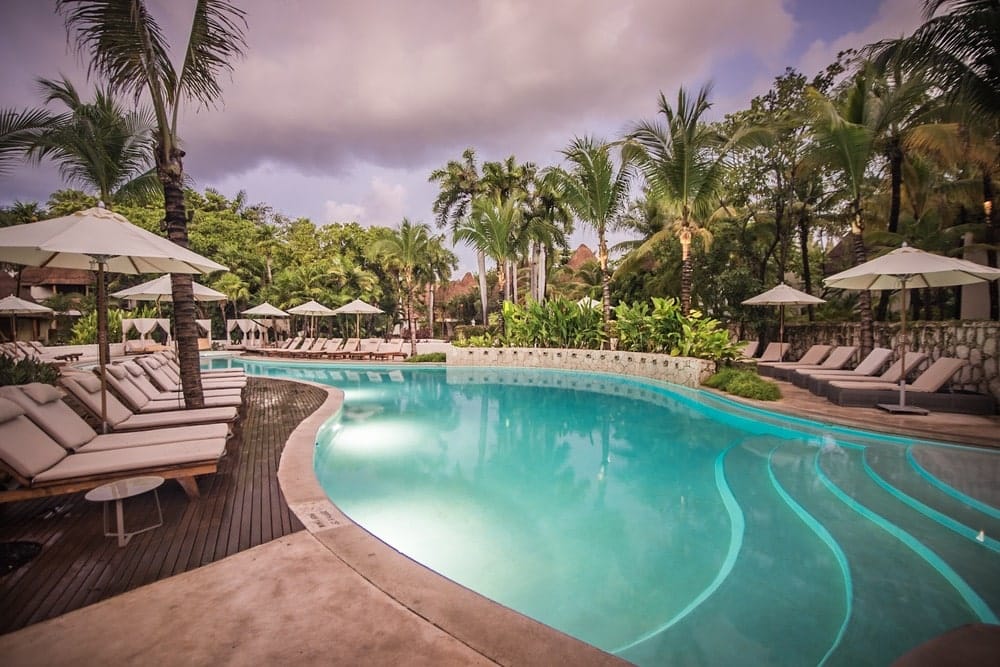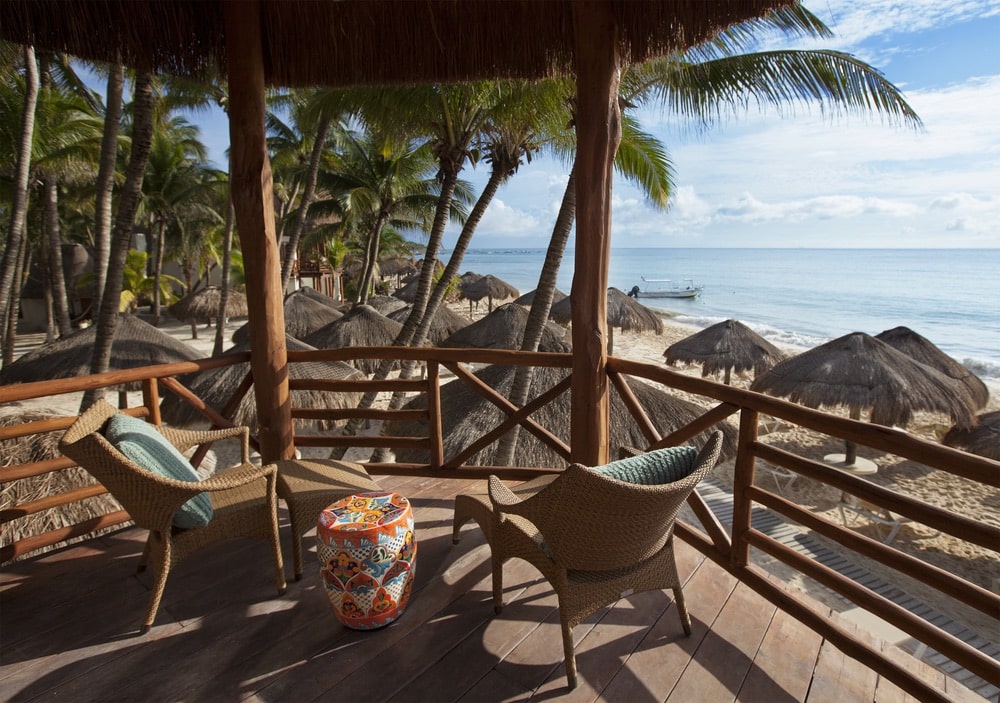 After a day or evening of shopping in the colorful bodegas, boutiques, and artist stands along Quinta Avenida, drop by La Bodeguita del Medio for a different kind of Latin American experience. Cuban flavor abounds in this lively cantina whose menu includes an array of mojitos and Cuban dishes. Live music in the bar will almost certainly have patrons off their seats and salsa dancing as if they were in Havana.
Those seeking adventures in the outdoors—particularly the water sports for which the area is well known—need only take a short stroll through the gardens at Mahekal Beach Resort to the Vida Aquática Dive Center. The experts there can arrange dive lessons and excursions, certifications, snorkel tours, and other opportunities for visitors to explore the underwater wonderland surrounding Playa del Carmen. Stop by the Vida Aquática beach palapa for sea kayaks, stand-up paddleboards, boogie boards, or fishing information and equipment.
A real aquatic experience in the Riviera Maya must include at least one cenote tour. Thousands of these water-filled caves lie throughout the Yucatán Peninsula, where freshwater has seeped through the limestone surface and created a system of underground rivers and caves with more than three hundred miles of passageways. The Mayans used the cenotes mainly for drinking water; now, you can visit them for a snorkeling or diving experience in the crystal clear underground springs. Cenote Sac Actún (White Cave) is one of the most beautiful and is only about a forty-five-minute drive from Mahekal Beach Resort. (I have to give a shout out to our snorkeling guide, Rodrigo, whose documentary film–worthy narration and intimate knowledge of the cenote made this experience a highlight of the whole trip.)
The tranquil oasis among the palms and flowers was designed in a round Mayan configuration intended to bring peace of mind and body to all who enter.
Back at the resort, you might find you're in the mood for some pampering after a long night out or a morning adventure in the water. Revive Spa at Mahekal is going to be your new favorite place in the world. The tranquil oasis among the palms and flowers was designed in a round Mayan configuration intended to bring peace of mind and body to all who enter. Guests can indulge in the spa Jacuzzi before enjoying any of the spa's incredible treatments, which include facials, massages, exfoliation, body wraps, and the signature Revive Spa Five Senses rejuvenation. Packages are available for couples, wedding parties, and other groups, and the spa also includes a private suite, a beauty salon, and a fitness center with yoga classes.
Whether relaxation or fun is the vacation goal, it will almost surely take more than one trip to indulge in all that Mahekal has to offer. Painting Mexican pottery at the Artisan Palapa with Juliana and her team is a tranquil way to spend the afternoon, while other experiences are as simple as enjoying a sunset cocktail or local brew from any of the charming bars and cantinas scattered throughout the property. Sweet treats include ice cream, fire pit s'mores, and coffee or after-dinner drinks at Agave Bar—not to mention the decadent chocolates that will be waiting in your room before bed.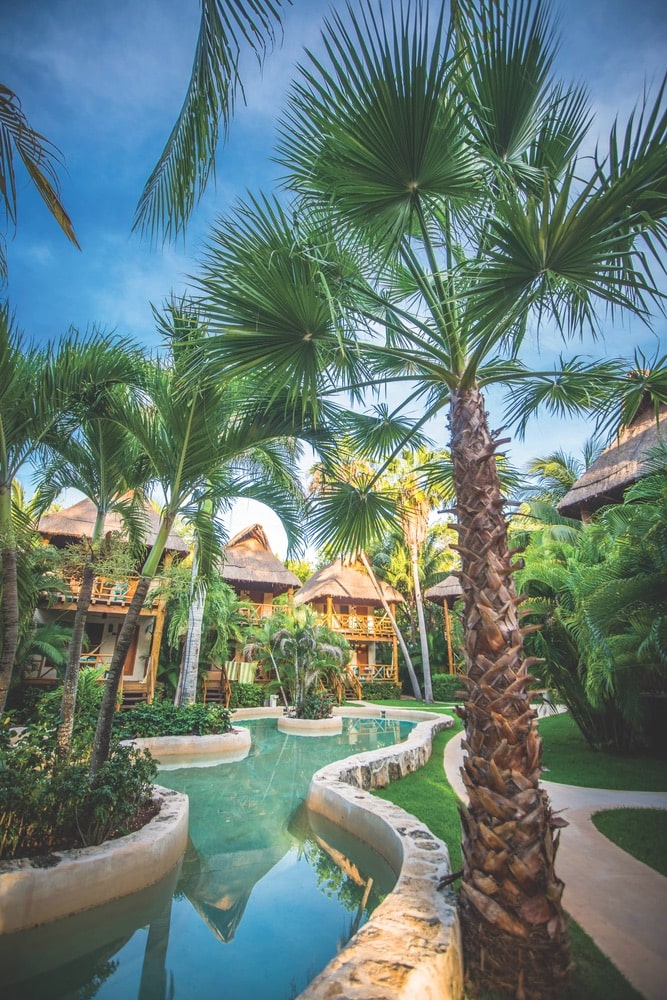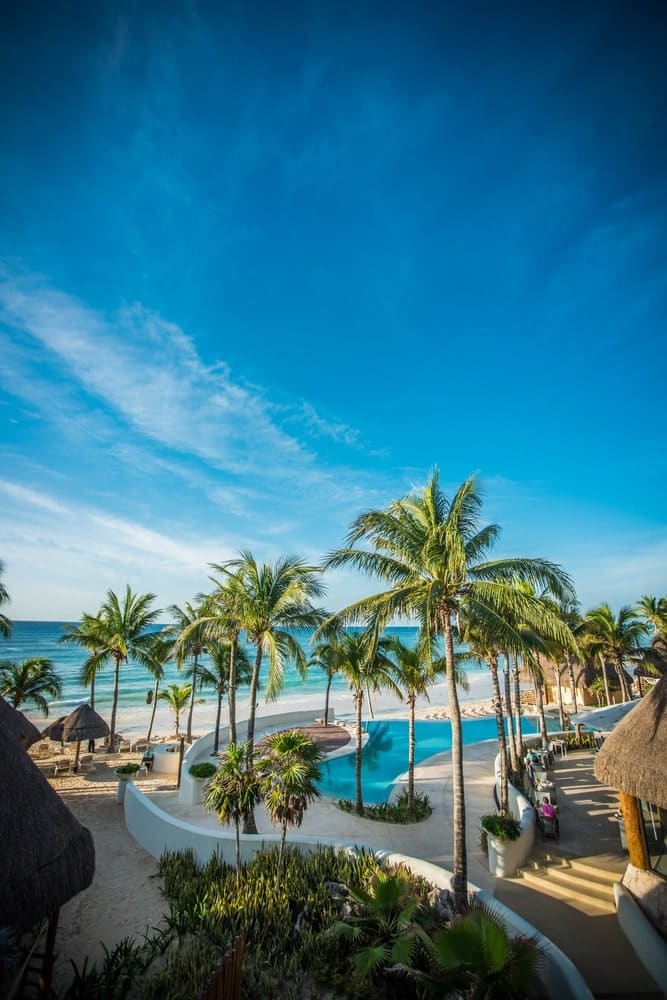 When the time comes that you must sadly say adios to Mahekal Beach Resort, it will really seem more like hasta luego, as every guest becomes family and many can't wait to return.
For me, heading back north of the border on Cinco de Mayo was especially disappointing. But as I sat in Cancún International Airport, I reminisced over a long weekend full of rest and rejuvenation, authentic Mayan cuisine, exploring the gorgeous Riviera Maya landscape, and getting to know some fantastic new amigos y familia. That invaluable experience far outweighed the loss of one Americanized holiday and a few margaritas. In fact, the memories are nothing short of magical.
— V —
---
Plan your escape at MahekalBeachResort.com.
ARTICLE CATEGORIES