Eat, Relax, Ski, Repeat
By Jordan Staggs
On the mountain, things are quiet. The fresh, perfect powder cascades and swirls around the skiers who are taking lessons, gliding heavenward on the lift, then descending via the hundreds of available trails that spiderweb over the mountains. In the valley, at the heart of it all, lies an old mining town turned vibrant tourism destination—Park City, Utah.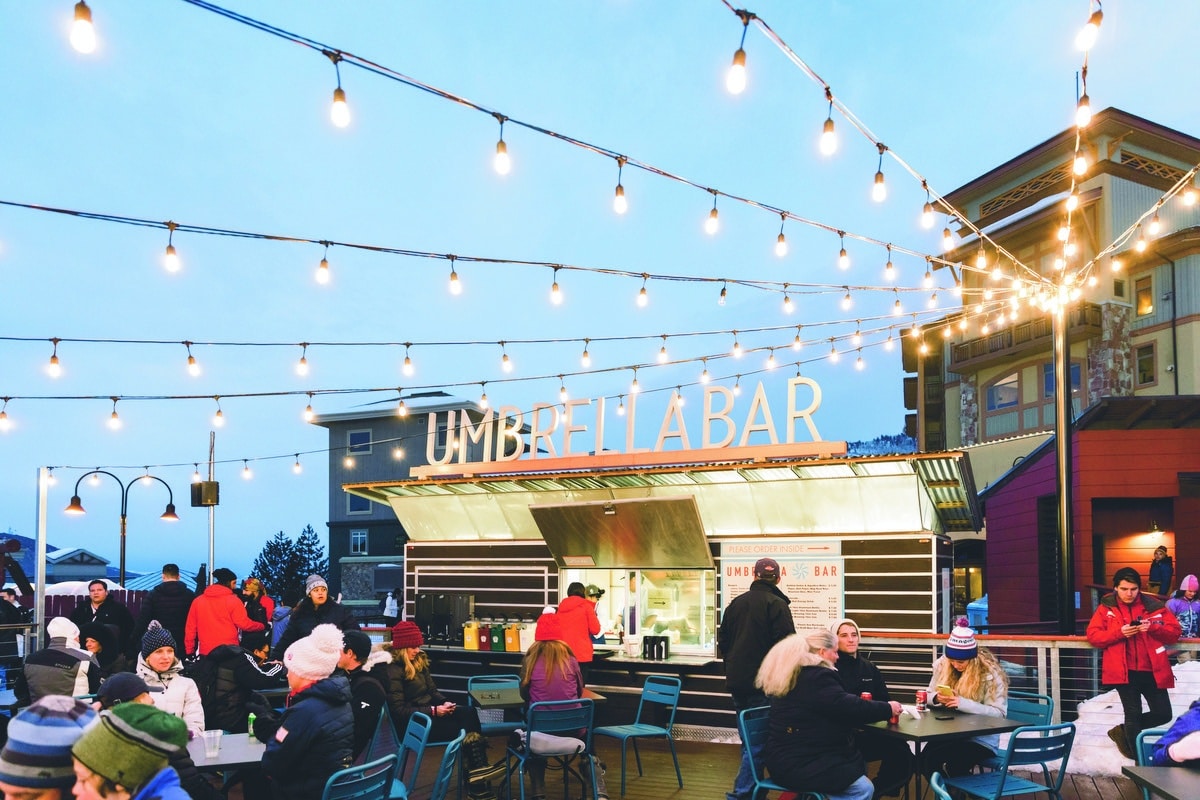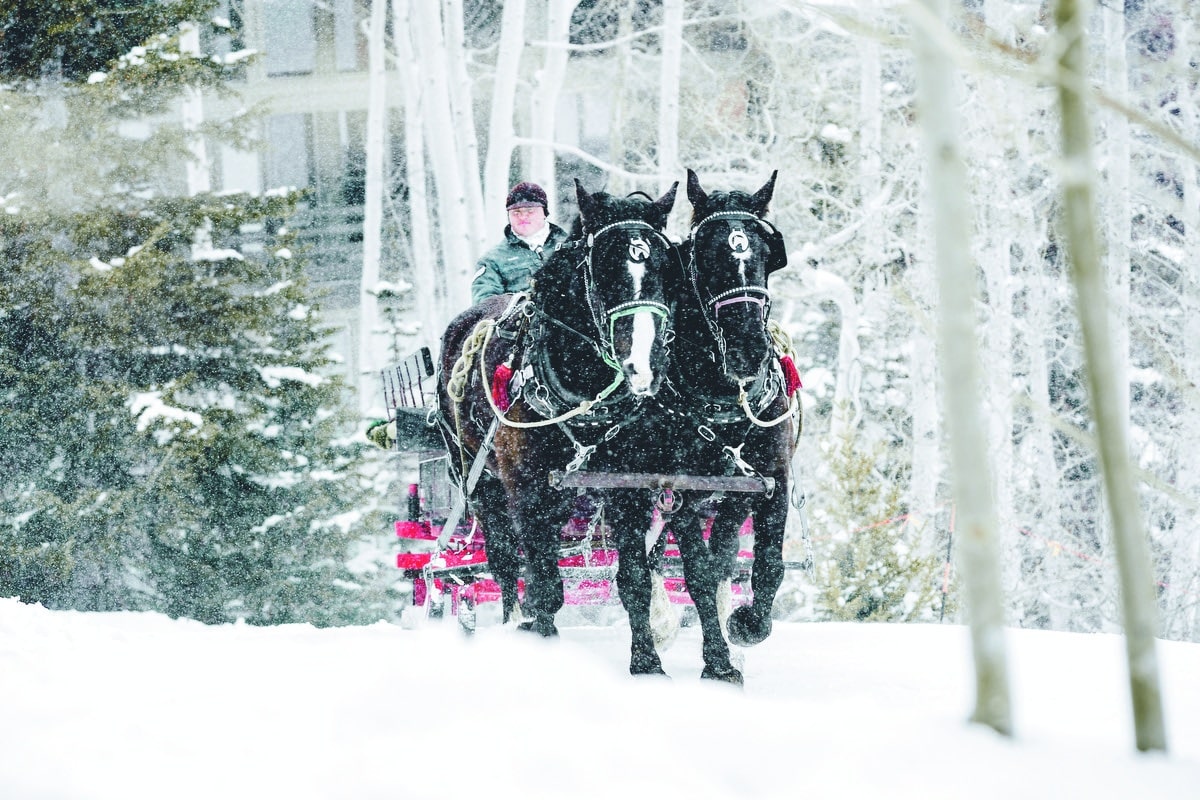 Just about a forty-minute drive from Salt Lake City International Airport, Park City has all the world-class runs for skiers and snowboarders of any age or skill level, plus a rich cultural scene, a laid-back West Coast attitude, year-round events and activities, and an incredible dining scene. A stroll down Main Street comes with breathtaking alpine views from all angles.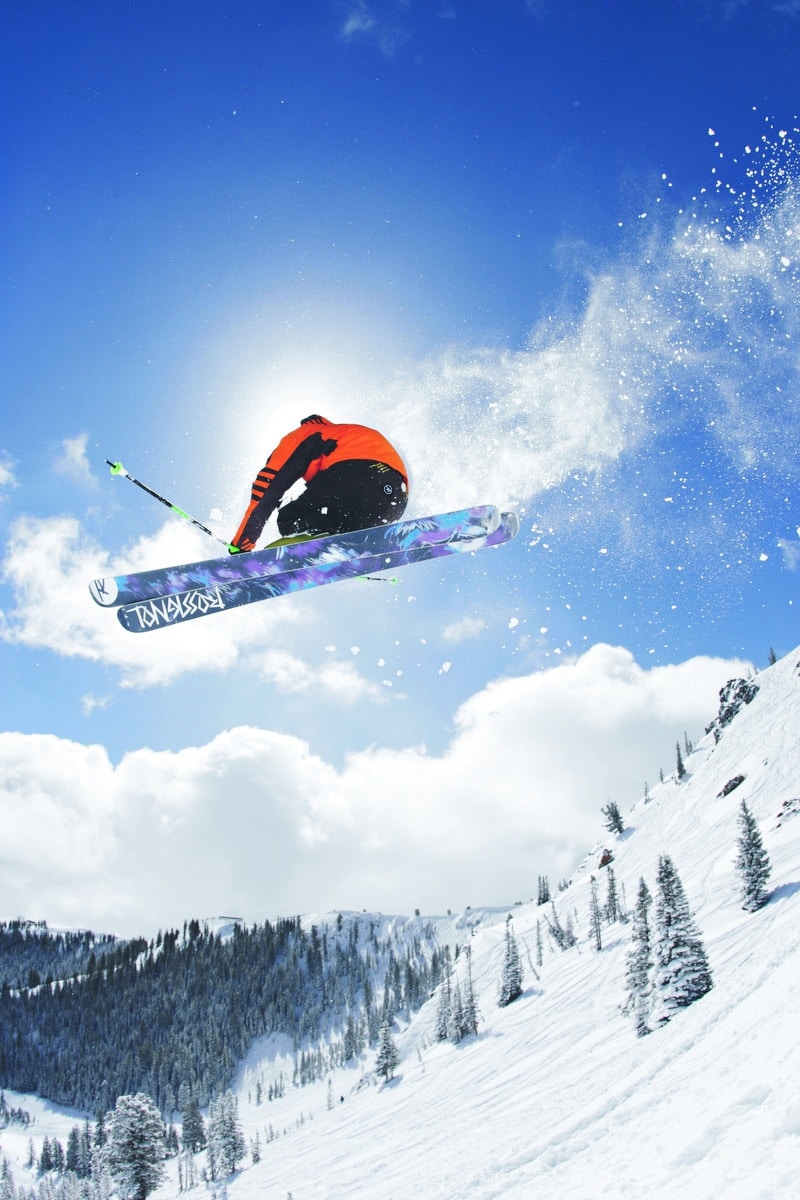 In early December, there was a buzz among locals and visitors alike as the first fresh, powdery snow of the season had just fallen, and everyone was anxious to take advantage. But first things first—after a day of traveling, as evening fell over the mountains and the new snow cast a soft filter on charming Main Street, it was dinnertime.
DINING
There are plenty of places to eat, drink, and be merry in beautiful Park City, and hitting all of them would require a whole trip in itself, but here are some highlights on the top of our list for fueling up!
Whether you're getting ready for a day of skiing, shopping, or family activities, stop by for breakfast at this Park City staple. Weekend brunches with friends and casual dinners or drinks are also great here, with the rustic design, televisions for watching the game, and a full bar inspired by its sister property, Bar-X, in Salt Lake City. "Under the guidance of chef Brendan Kawakami, the menu preserves the original spirit of a 'breakfast all day' restaurant while adding a few new comfort food elements to round out the day (and night)," the establishment says on its website. You can't beat the loaded baked potato omelet for a hearty breakfast, completed by fresh greens topped with Grandma's dressing and thick-sliced toast with delicious preserves. For Modern Family fans—did I mention actor and comedian Ty Burrell owns the place?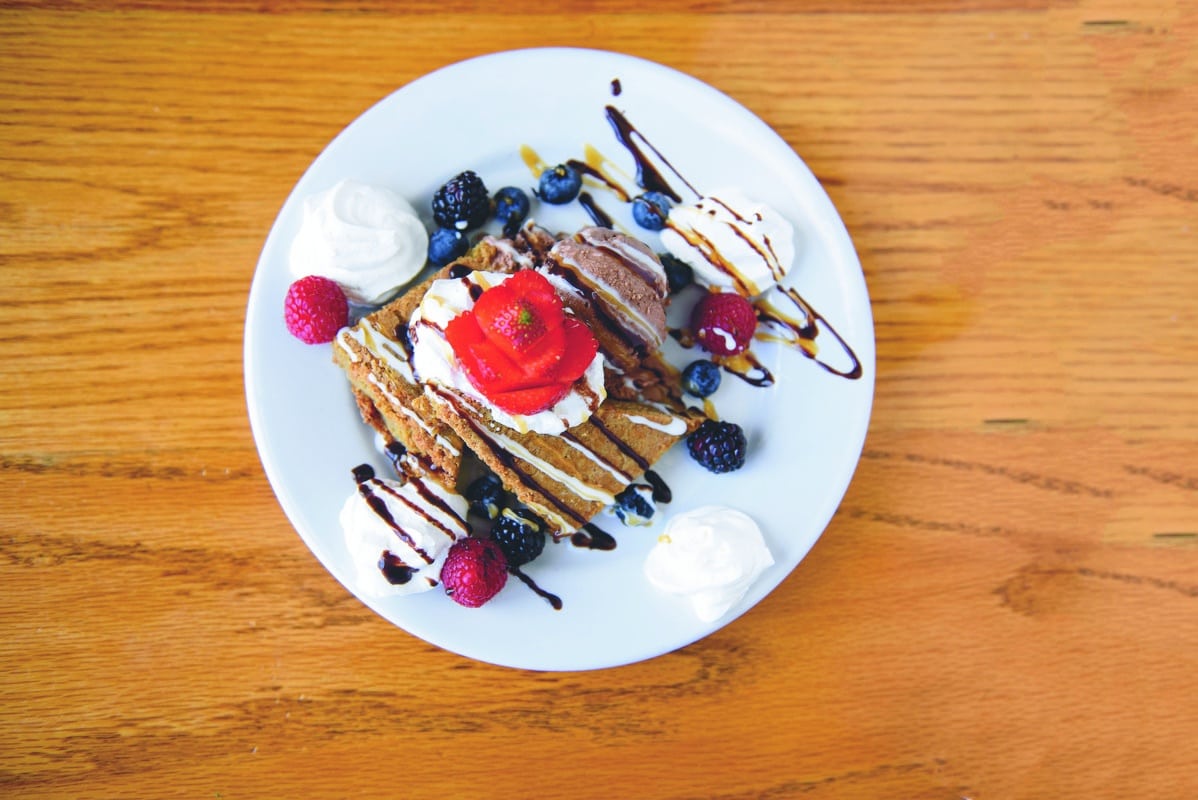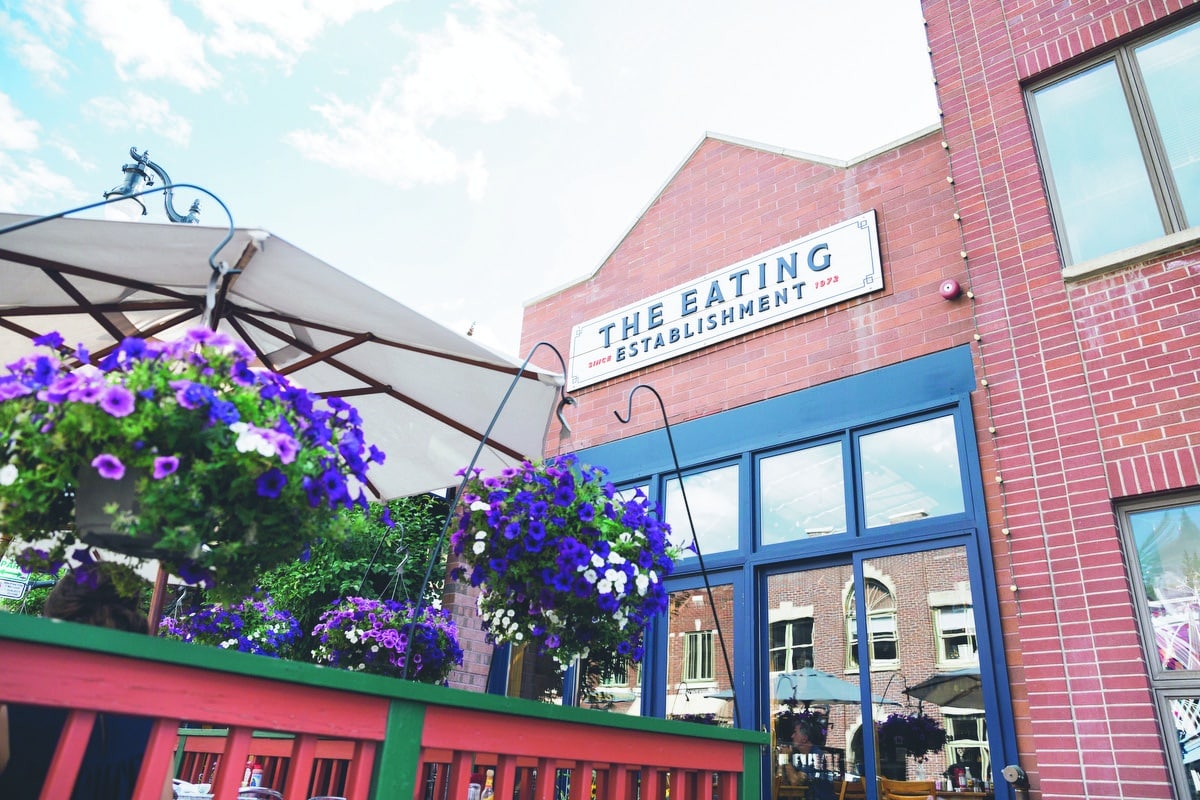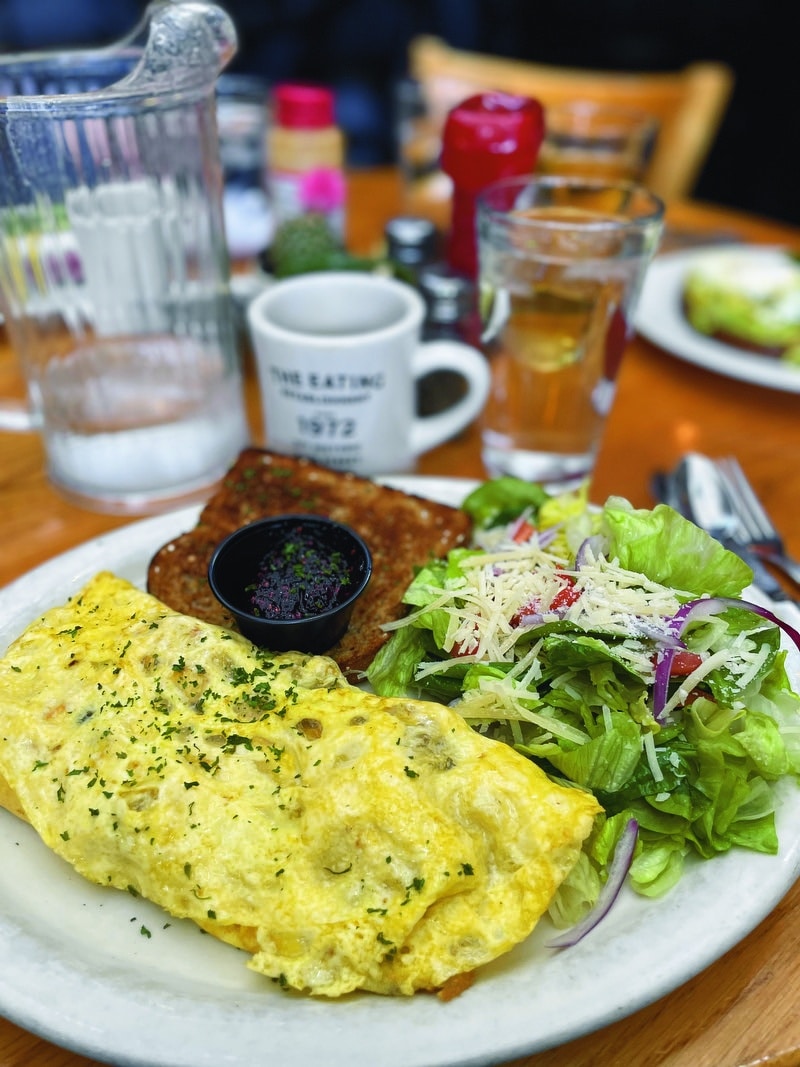 Inside Westgate Park City in the resort areas known as Canyons Village, Drafts is the spot for watching all the biggest sporting events, grabbing breakfast or lunch before (or after) you hit the slopes, or meeting up with friends for a casual dinner and drinks. And although its impressive lineup of domestic, imported, and draft beer—with over fifty to try and twenty on tap—is the star, this family-friendly gastropub also serves over-the-top milkshakes with toppings like Pop-Tarts, Oreo cookies, brownies, and more. May we suggest the "I Love Garlic" burger, the loaded tater tots, and the "I Want All the Puppies" shake (a 101 Dalmatians reference, thanks to its black-and-white Oreos; proceeds from this shake also benefit a local animal shelter)? You'll thank us later!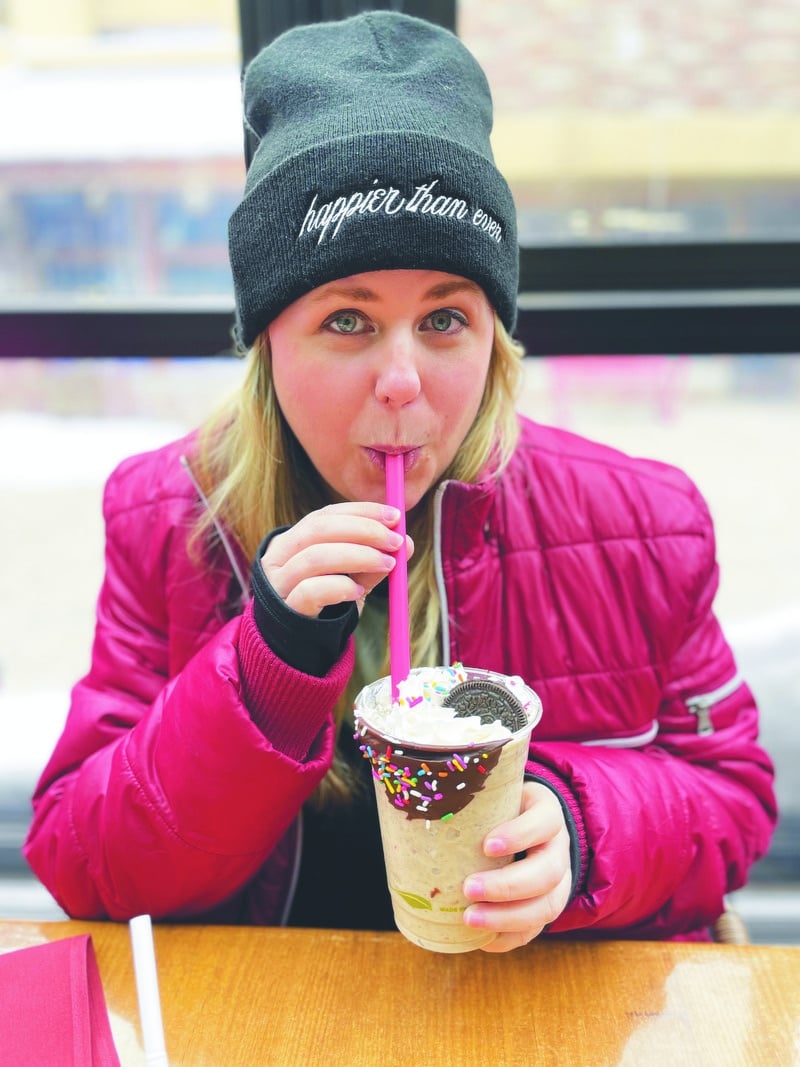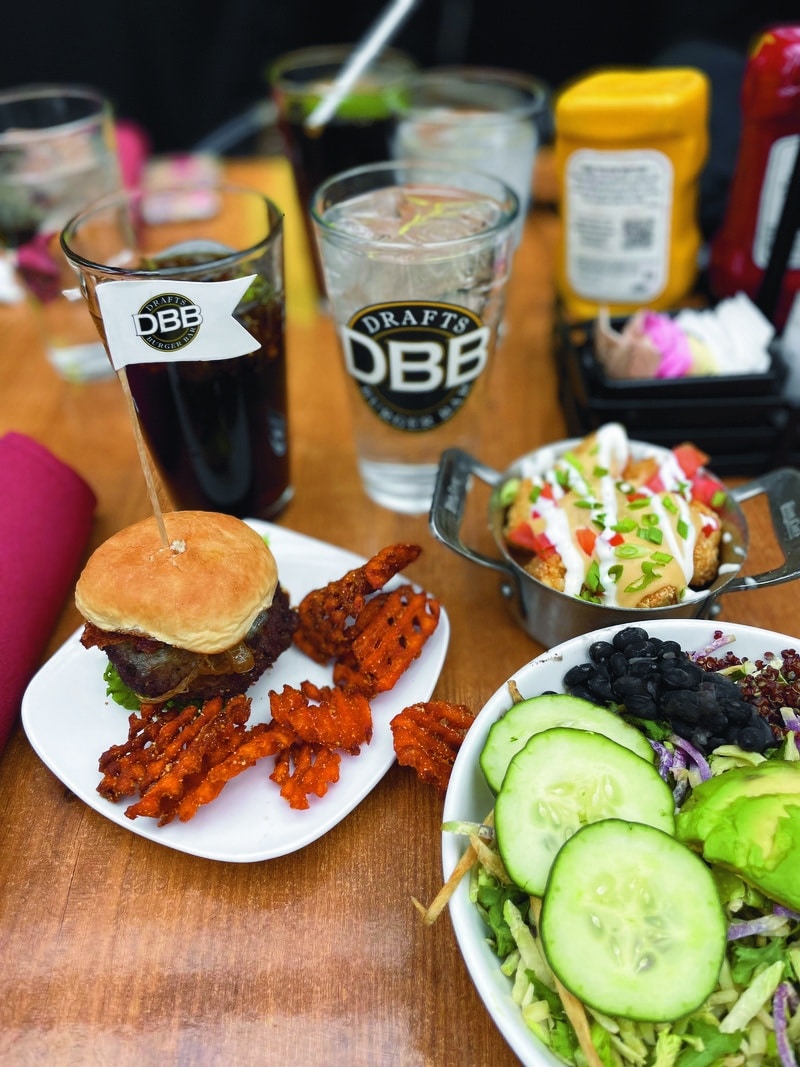 Welcome to one of Park City's top-rated dining experiences! You can't beat a beautiful dinner at Riverhorse on Main, obviously situated on the town's picturesque Main Street. The AAA Four-Diamond and Forbes Four-Star restaurant boasts a gorgeous dining room with globe lighting, large windows, and live piano music, while the menu is carefully curated by executive chef and co-owner Seth Adams. Start your meal with the ahi tuna, bacon-wrapped shrimp, and buffalo tartare for a mouthwatering mix of sea and land. Then, get an authentic taste of Utah when you order the trio of wild game, including venison, elk, and buffalo, with truffle twice-baked potatoes. Don't forget craft cocktails, incredible wine pairings, and dessert for the whole experience. You might be too stuffed to walk, but it'll be worth it.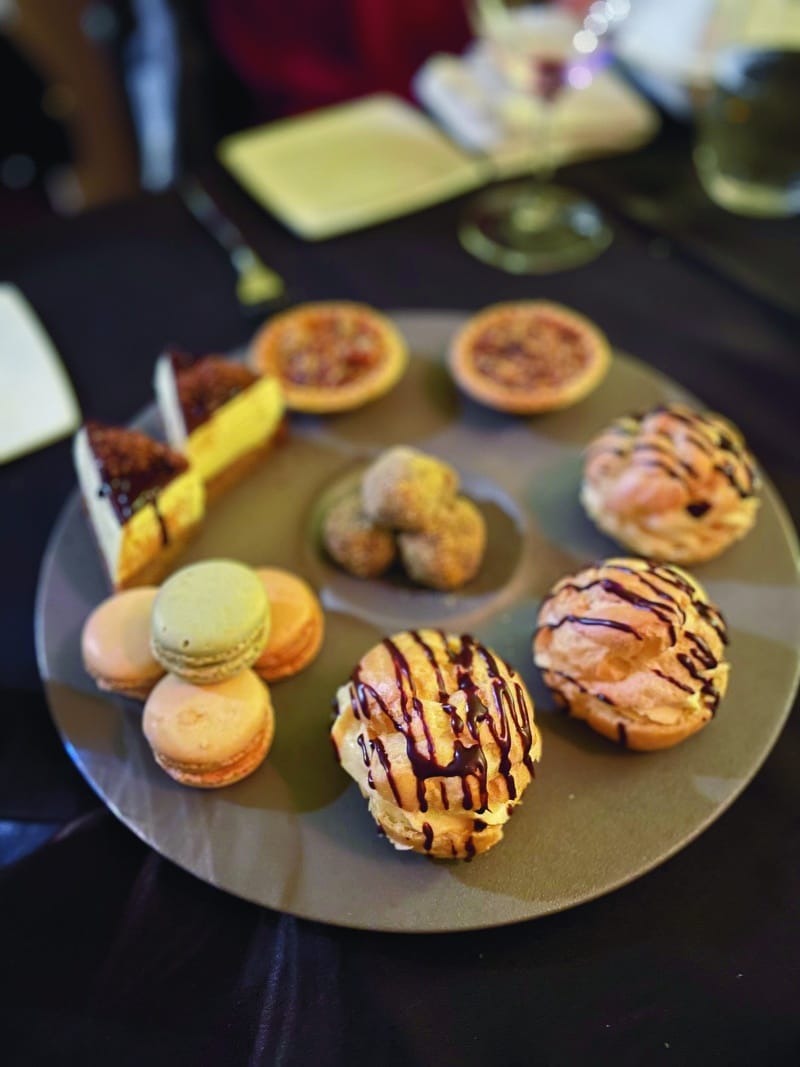 Classic and authentic Mexican meets contemporary and modern cuisine as Chef Carlos Seguro implements his family recipes and a twist on other favorites at Dos Olas, located in the Pendry Plaza at Canyons Village, just a short walk from Westgate Resort. Enjoy a house margarita or a paloma while you snack on delicious fresh-made guacamole and skillet queso with a side of warm tortillas. For those looking to branch out, the cocktail, wine, and beer lists offer some adventurous libations, and the Dos Olas bar has nearly fifty tequilas and mezcals to try. Definitely do not skip dessert here—whether you opt for a trio of delicious ice cream flavors (the passion fruit is amazing!), churro ice cream sandwiches, classic flan, or berry-topped tres leches cake, you can't go wrong.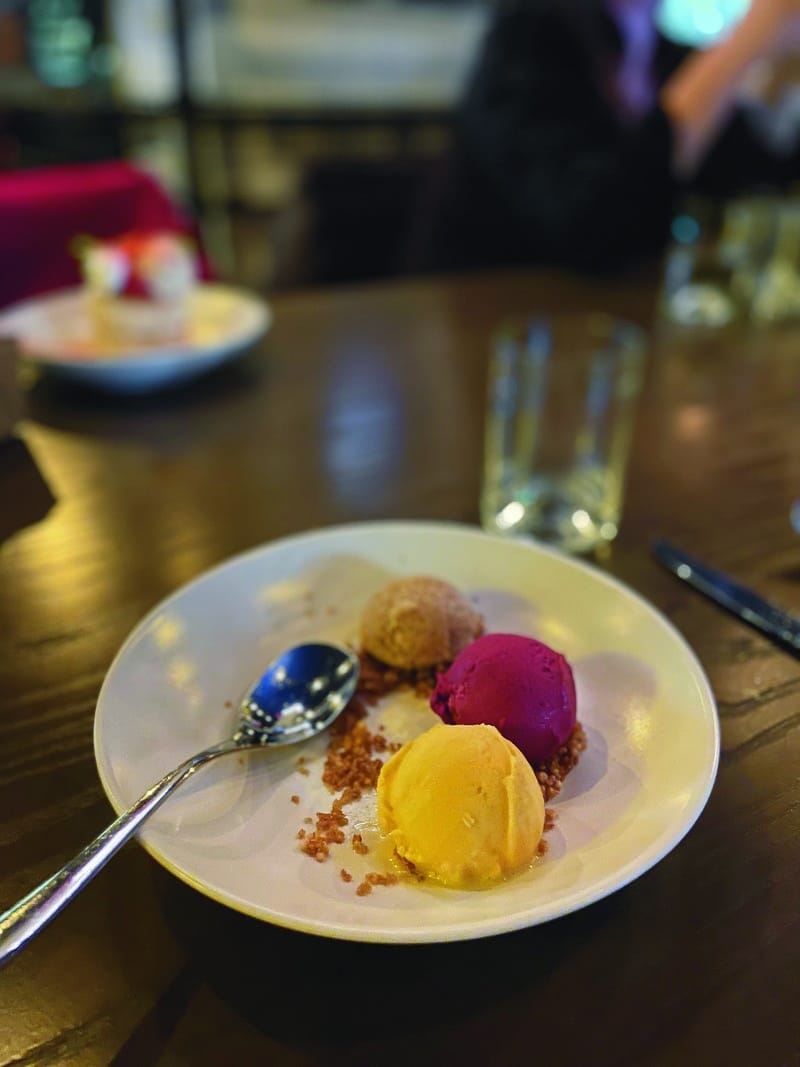 Get an authentic taste of Utah when you order the trio of wild game, including venison, elk, and buffalo, with truffle twice-baked potatoes.
Also found inside Westgate Park City, Edge offers the ultimate fine-dining experience on the mountain. Casual elegance takes center stage in the cozy dining room, with white linens, an extensive wine cellar on display, and a relaxing atmosphere perfect for après-ski indulgence. For those who want to take it a step further or celebrate a special occasion, book the Edge 360 Dining Experience, which includes an intimate table inside your own heated Alpenglobe dining pod. The establishment, led by Chef Wayne E. Christian, has been rated one of the top steakhouses in the nation by Forbes and Wine Spectator, boasts the AAA Four-Diamond Award, and is consistently voted one of Park City's finest restaurants. Naturally, you'll want to try a steak, and the Snake River Farms Gold Label comes highly recommended. This hybrid wagyu-meets-Black Angus beef is tender and full of flavor. For starters and sides, order family-style so everyone at the table can try a bit of everything. The tasting menu option is perfect for those who just can't choose! Beautifully presented by knowledgeable serving staff, each plate at Edge is about as close to perfection as one can imagine.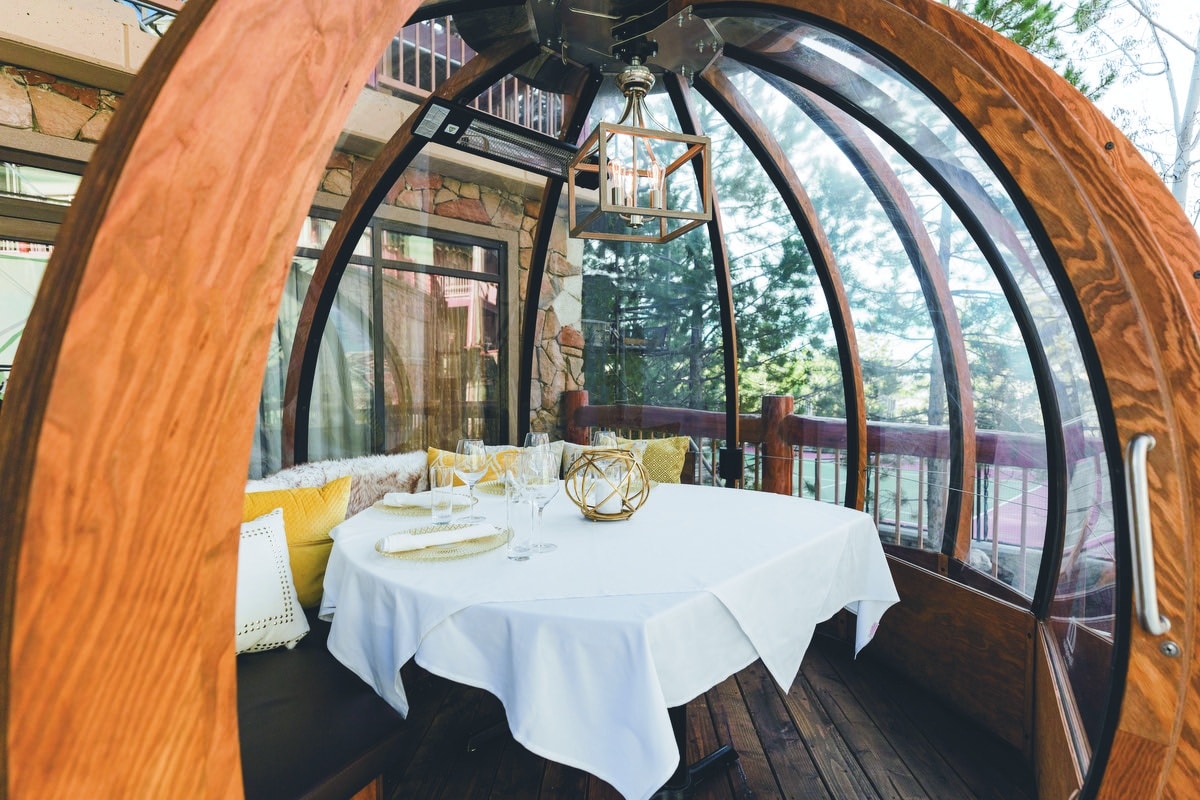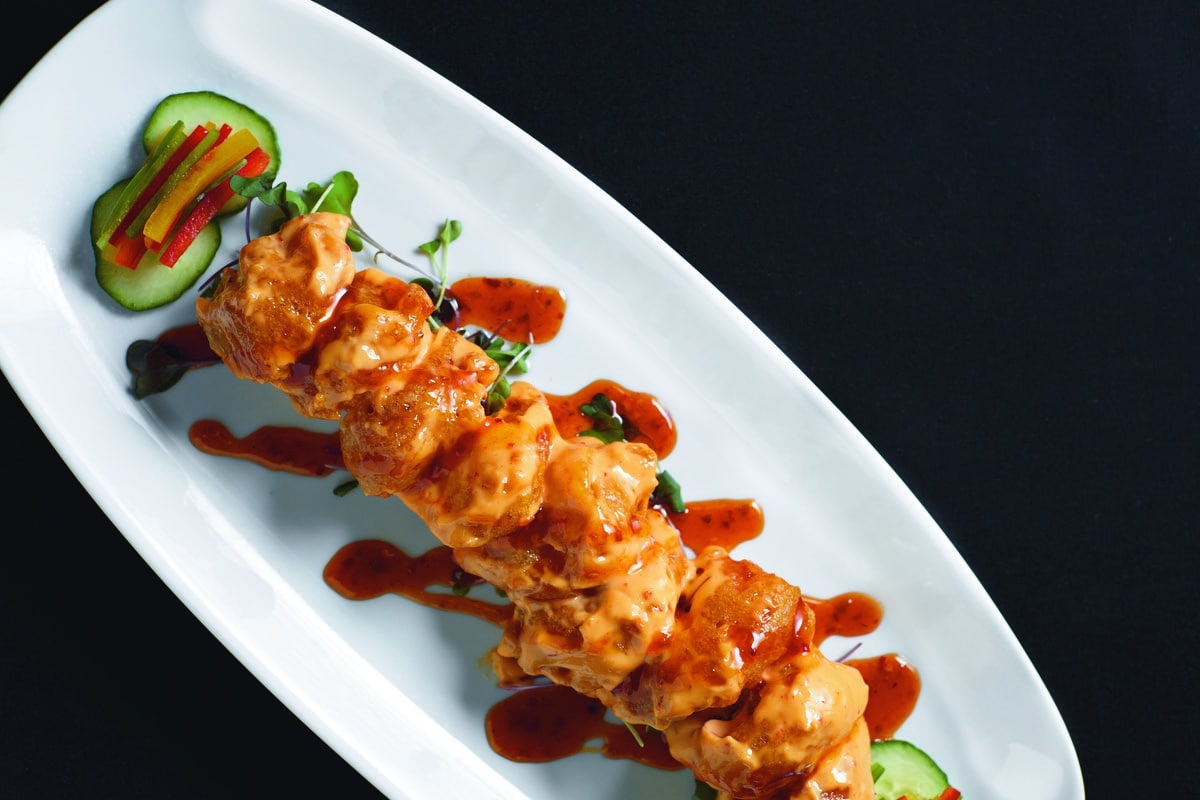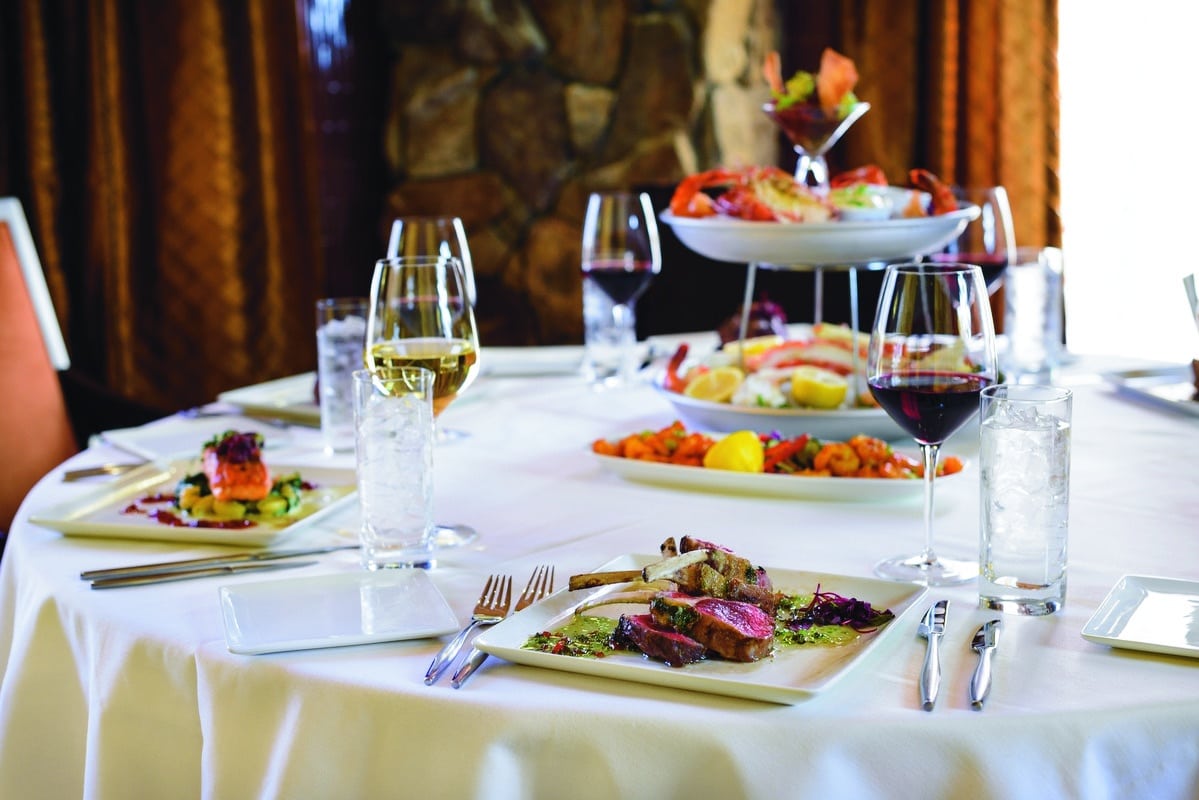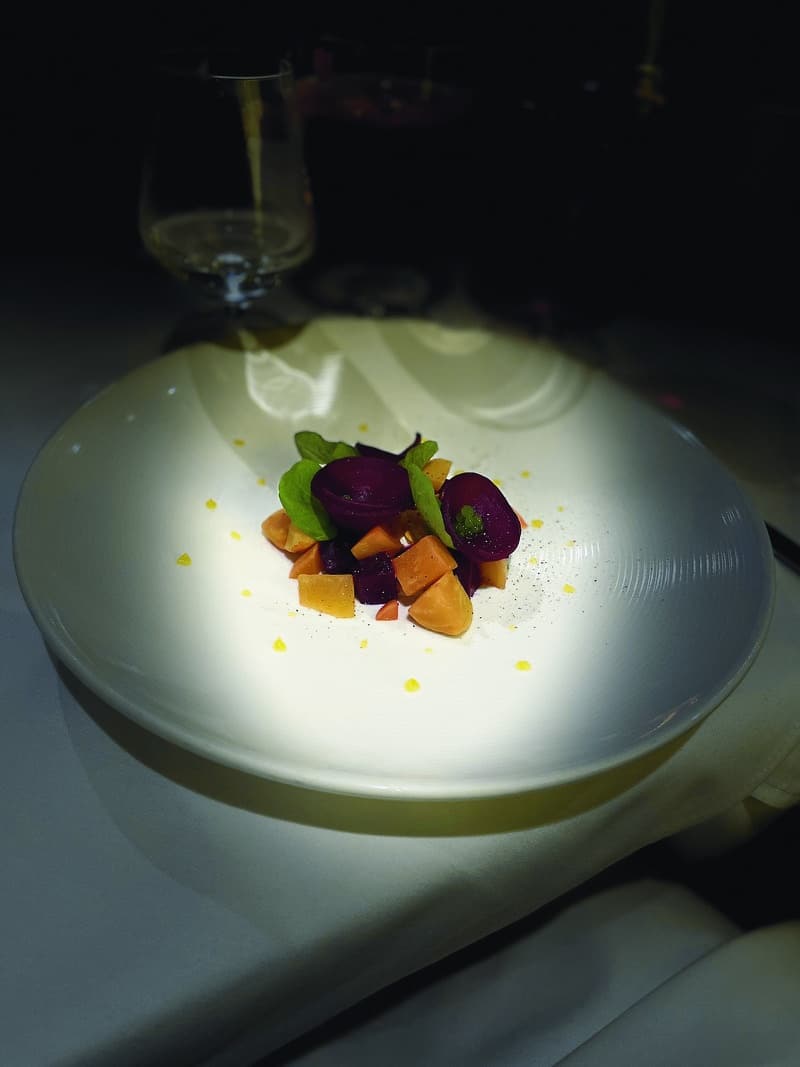 Park City Social Aid & Pleasure Club by Alpine Distilling
While the name might sound risqué, it harks back to the early days of the US, when a "social aid and pleasure club" was known as a community gathering spot with a mission of helping members with financial and social situations. Owners Rob and Sara Sergent, who opened Alpine Distilling in Park City in 2016 and have since garnered awards worldwide for their top-notch whiskey (which Rob creates) and gin (Sara's forte), strive to uphold the communal aspect of the SAPC at their stylish downtown spot just off Main Street. Formerly known as Alpine Distilling Pie Bar, the bar and lounge is also a place for charitable events, exchanging ideas, and cultural growth. "As active members of our community, we embrace our responsibility for social aid and contribute space, time, and other resources to local entities," the Sergents share via their website. "Regarding pleasure, we built our space to provide an elegant, upscale place to relax with friends, enjoy curated cocktails, and get answers to questions you may have about what it takes to produce spirits that have been awarded Best in Show at the TAG Awards, Gin of the Year at the London Spirits Competition, a three-time Top Ten Distillery by USA Today, Best Craft Distillery by LUXlife, and numerous other accolades." PS—they do still have homemade pie on the menu, and it's to die for.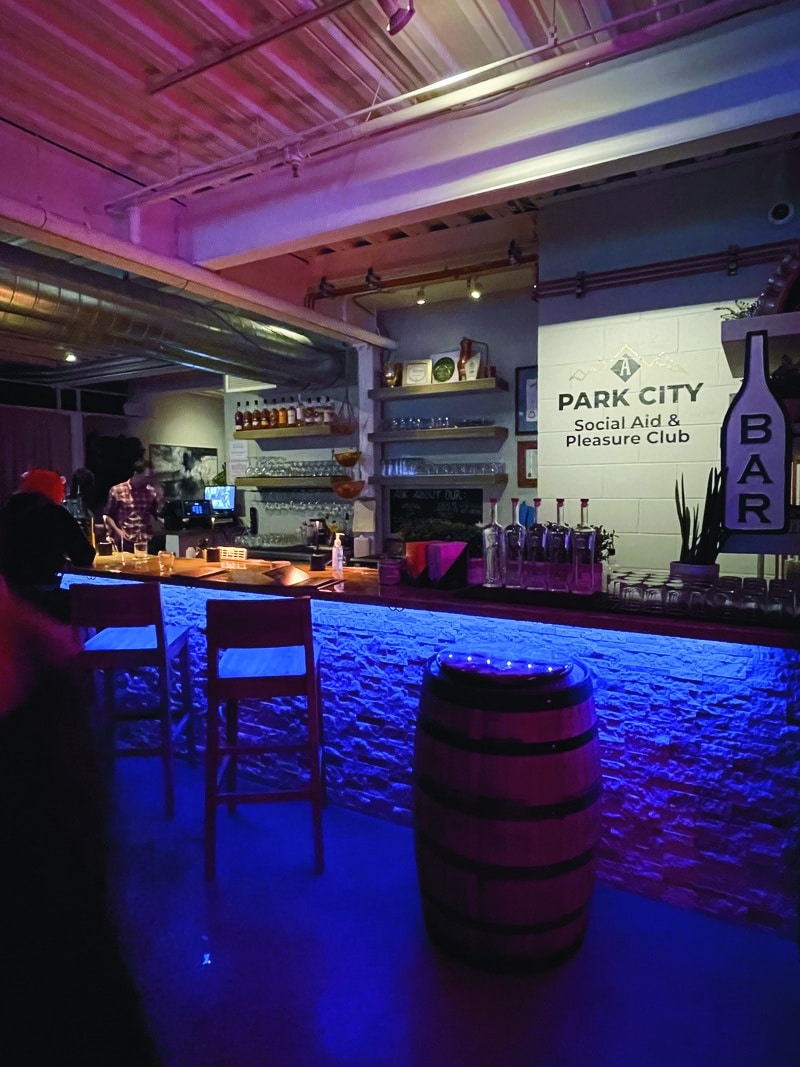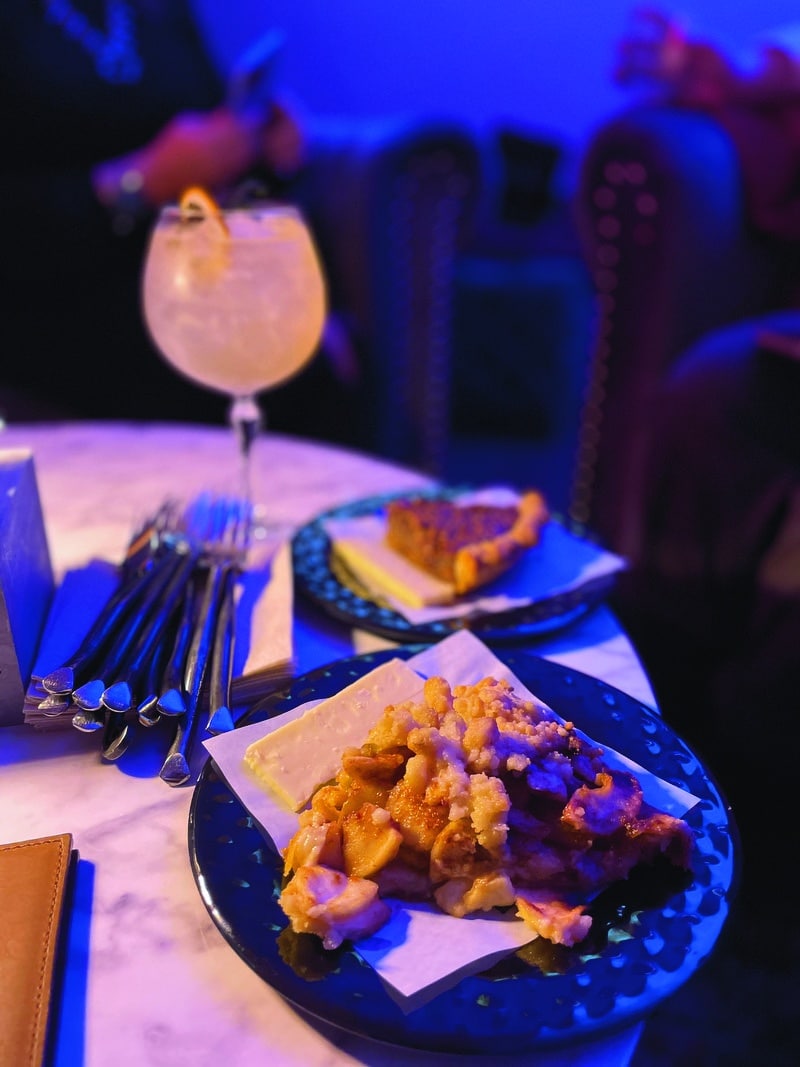 WHERE TO STAY
From Airbnb and VRBO options to world-class resorts, there's no shortage of places to hunker down and relax in Park City, but we recommend going for a home base that has it all.
Westgate Park City Resort & Spa
Enjoy a truly indulgent experience at the Westgate Park City Resort & Spa. For those looking for the perfect ski-in, ski-out location for their stay in Park City, Westgate Resorts has got you covered. This premier brand has over twenty properties around the US, and helping guests plan their perfect visit full of local activities is its hallmark. Westgate Park City Resort & Spa has over three hundred villas with views of Park City Mountain and amenities for the whole family, including multiple dining options, an indoor-outdoor pool, hot tubs, fire pits, comfy common areas, meeting spaces, an arcade, shopping and dining right outside, and, of course, walk-up access to Park City Mountain ski lift.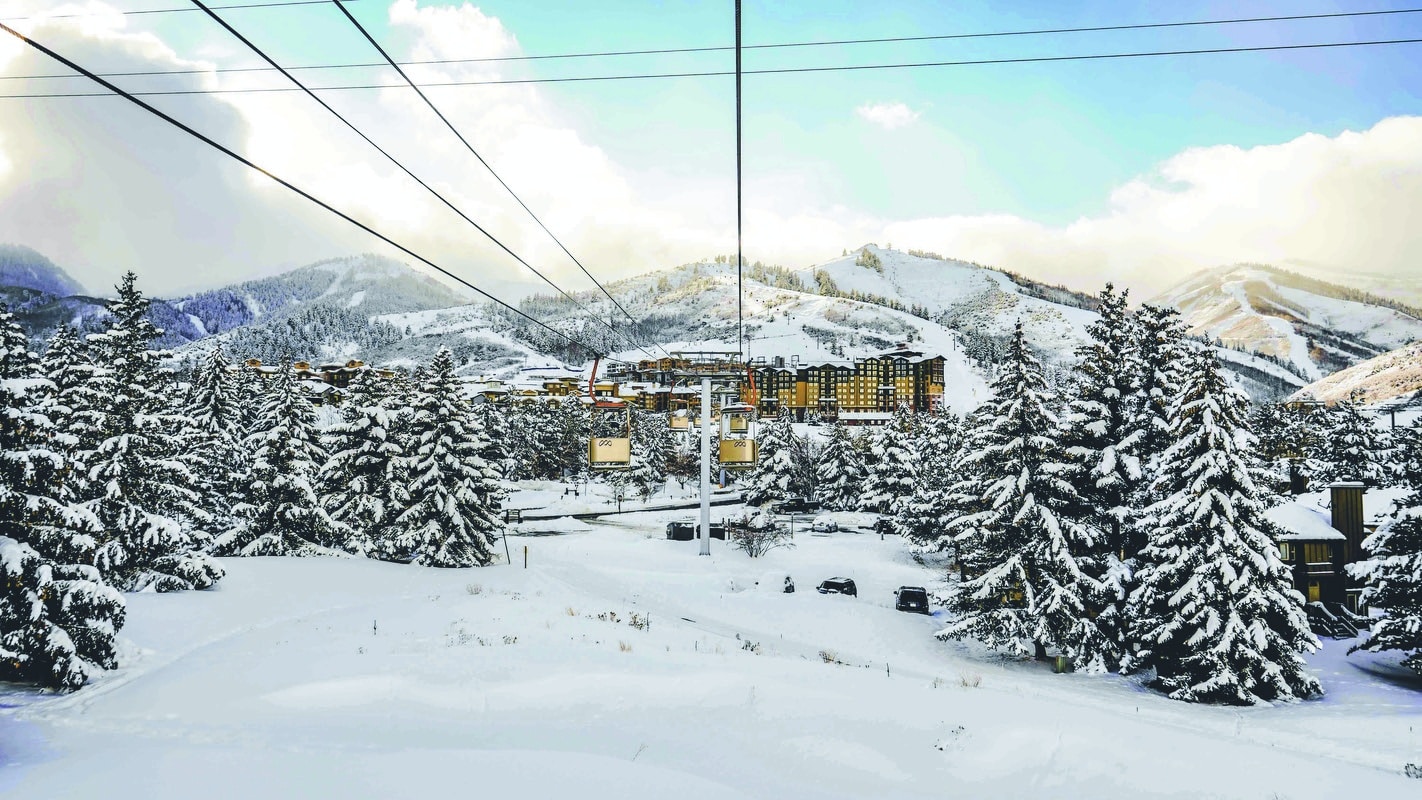 Not to be overlooked is the award-winning Serenity Spa, also located inside the resort. This world-class, award-winning spa focuses on each client's needs, whether the goal is to relax, detox, or energize. An extensive menu of treatments includes massages, skin-care offerings, manicures and pedicures, body scrubs, wraps, and soaks, and salon appointments. Specific couples' and men's treatments are also available. Suppose you want to experience a little of everything. In that case, the Signature Serenity Pedicure Experience includes a top-notch pedicure, hydrating foot and hand wraps, a hot stone massage on your legs and feet, a gemstone collagen face mask with take-home serum, and a relaxing upper body massage. Sparkling wine or cider and refreshments are included with all treatments at Serenity, as is the use of the locker rooms, lounge, hydrotherapy spa with waterfall, dry cedar sauna, and eucalyptus steam room. Westgate also offers a separate fitness center and yoga studio for those who want to add a little sweat and stretch to their stay.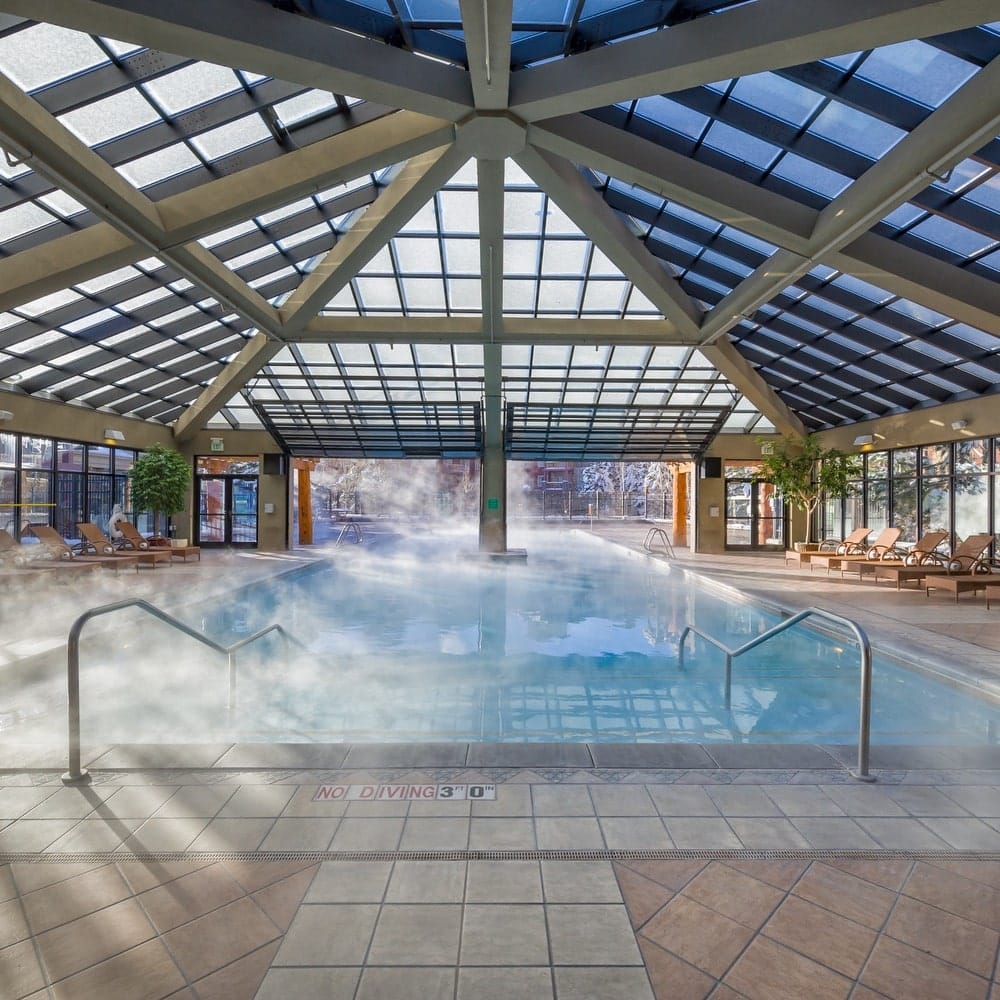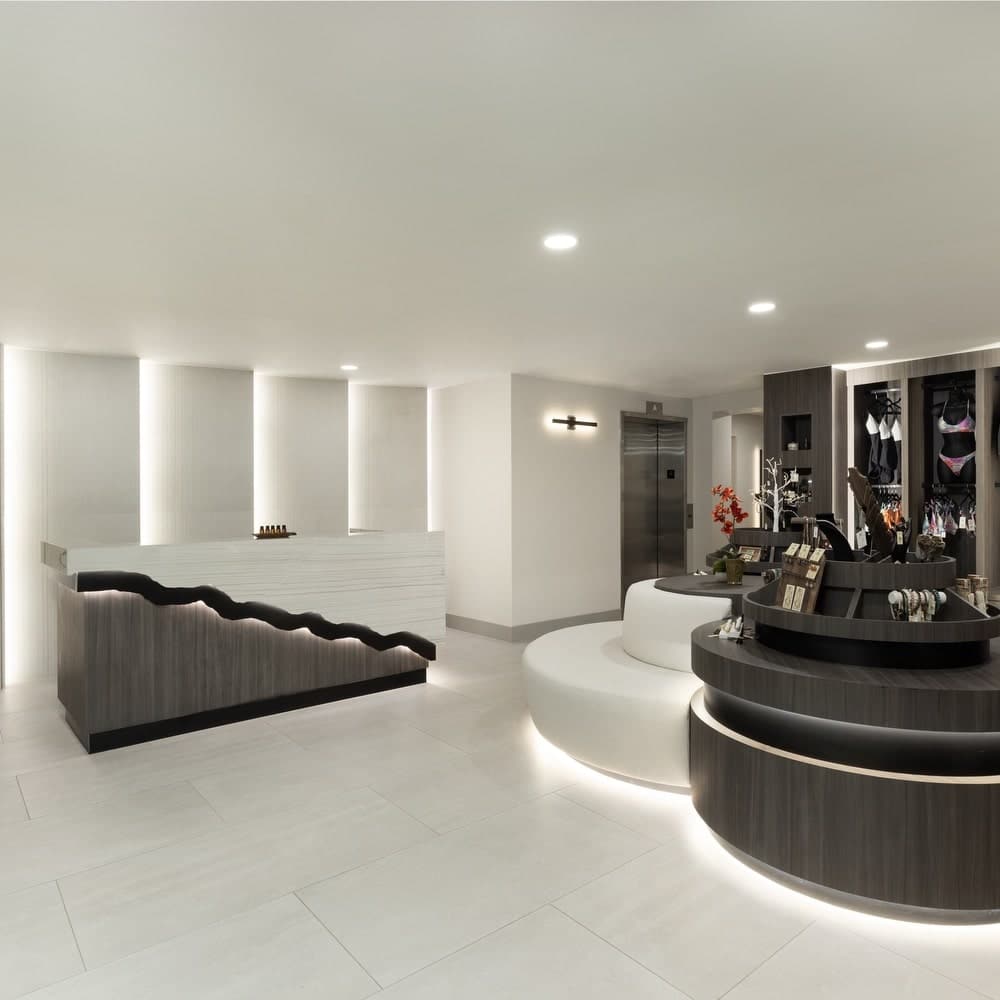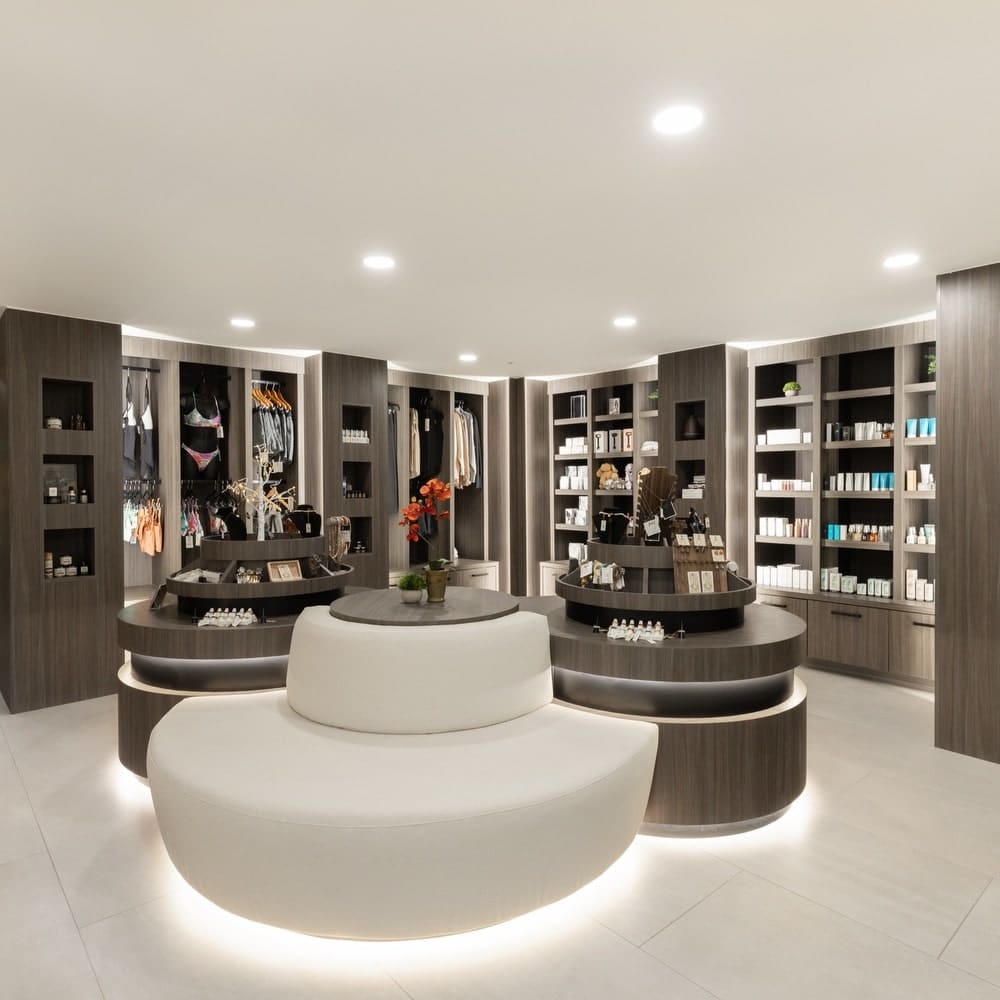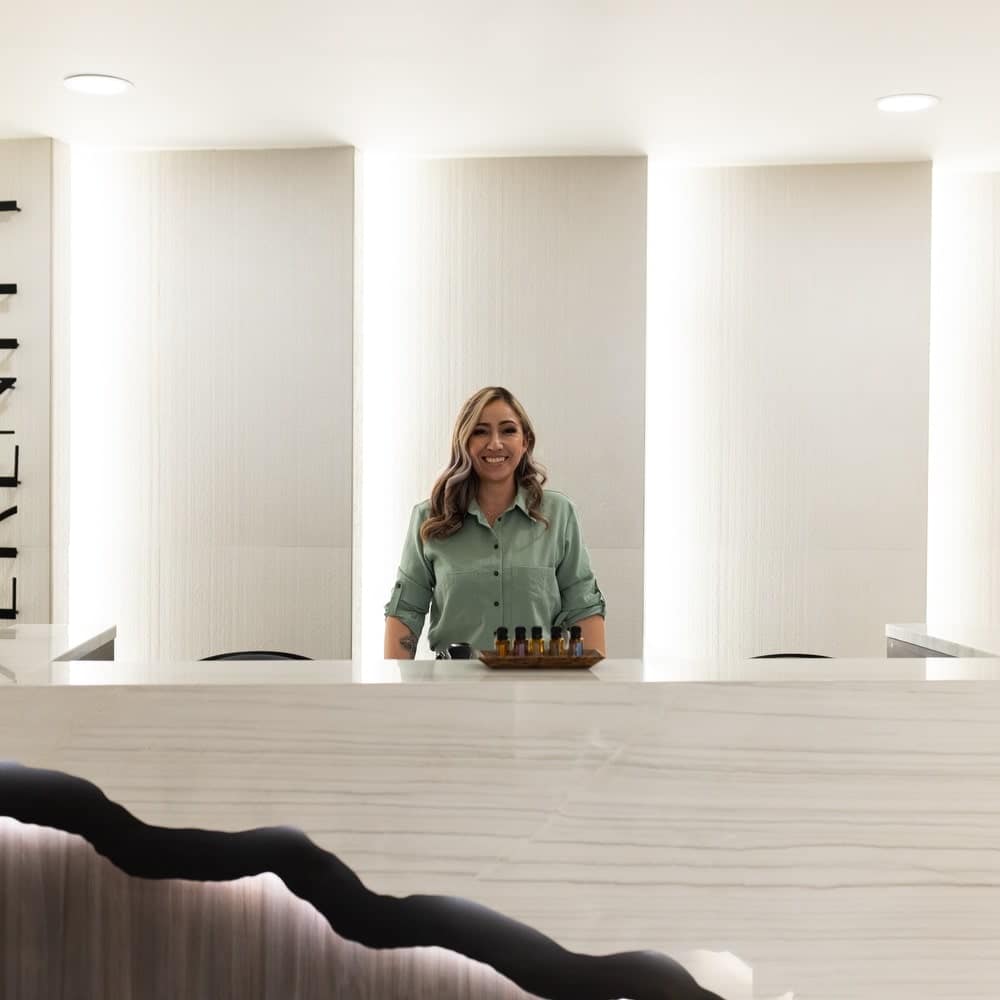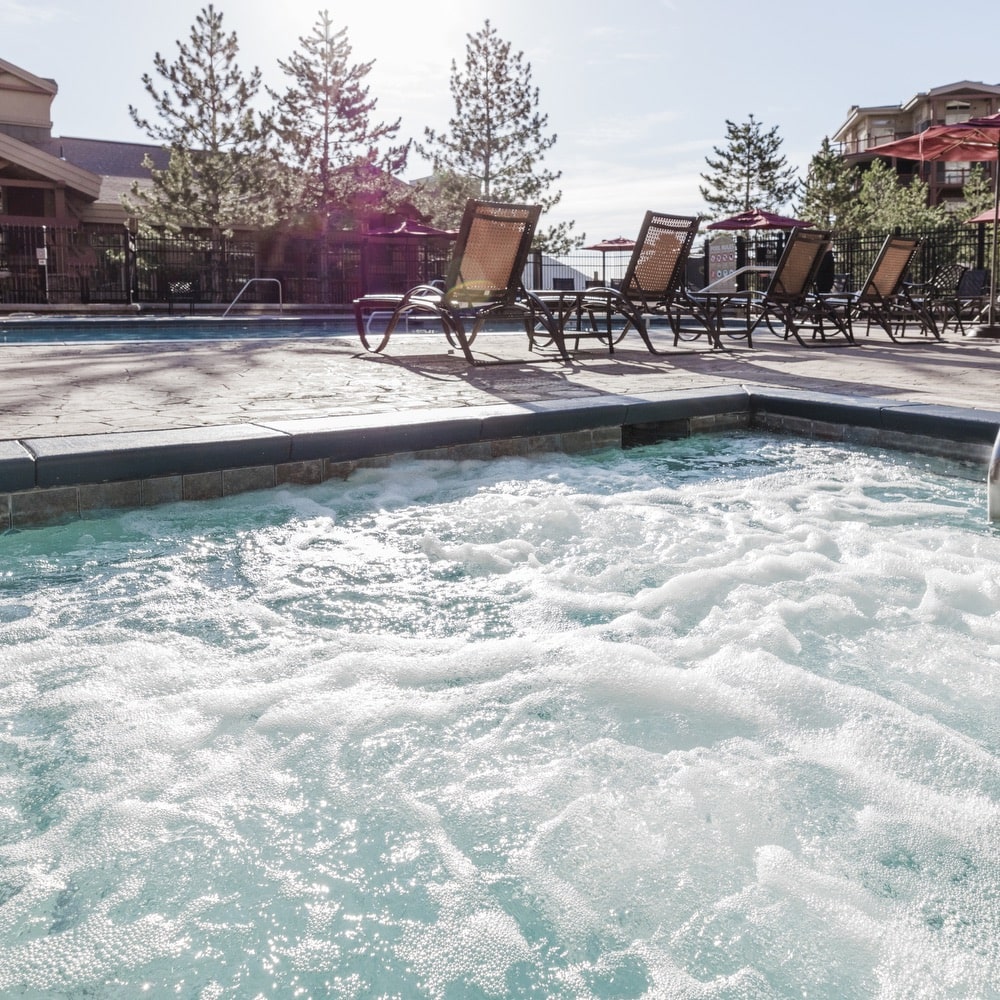 Back in your villa, look forward to a home-away-from-home experience with incredible views of Canyons Village. Comfort and rustic cabin style meet in Westgate Park City's guest villas and shared spaces, with Western-inspired decor, full kitchens, and living rooms in addition to spacious bedrooms with ample closet and storage space for all your ski gear. The luxurious two-person jetted tub (an exciting discovery upon walking into the bedroom—yes, the bedroom) and the steam shower are perfect for easing tense muscles after a day on the mountain.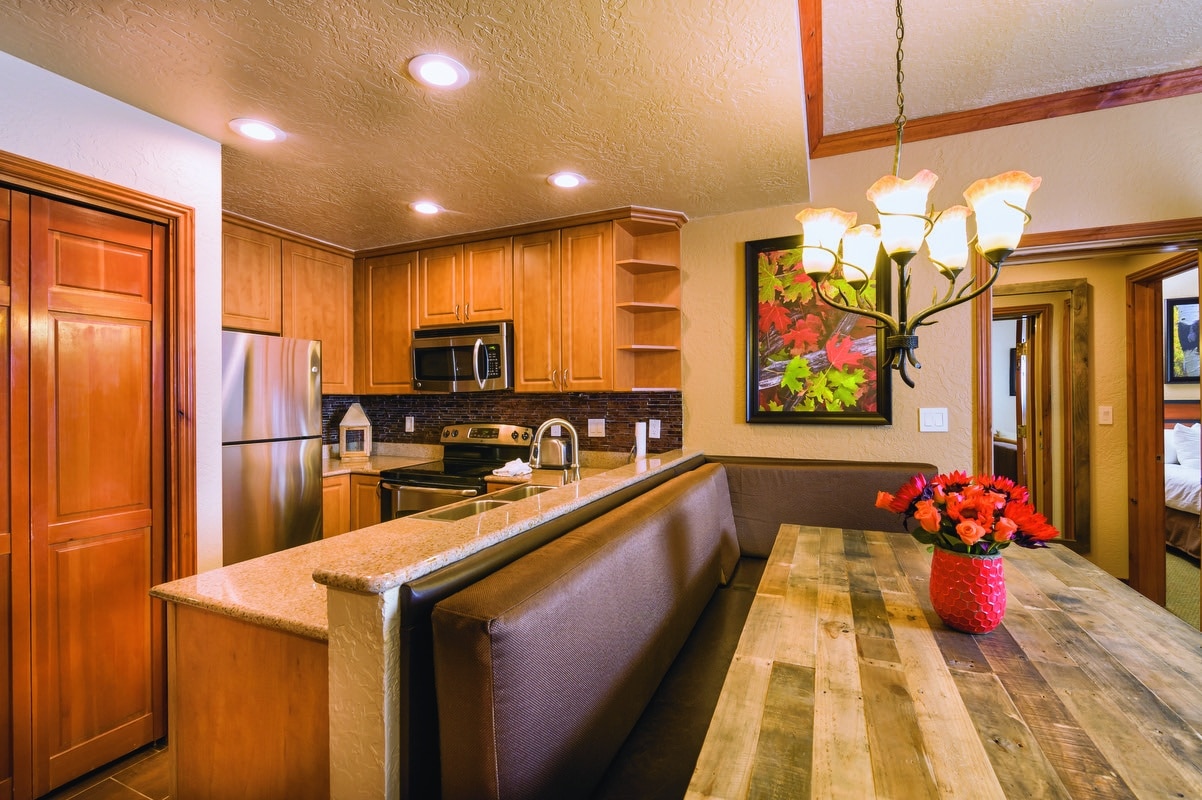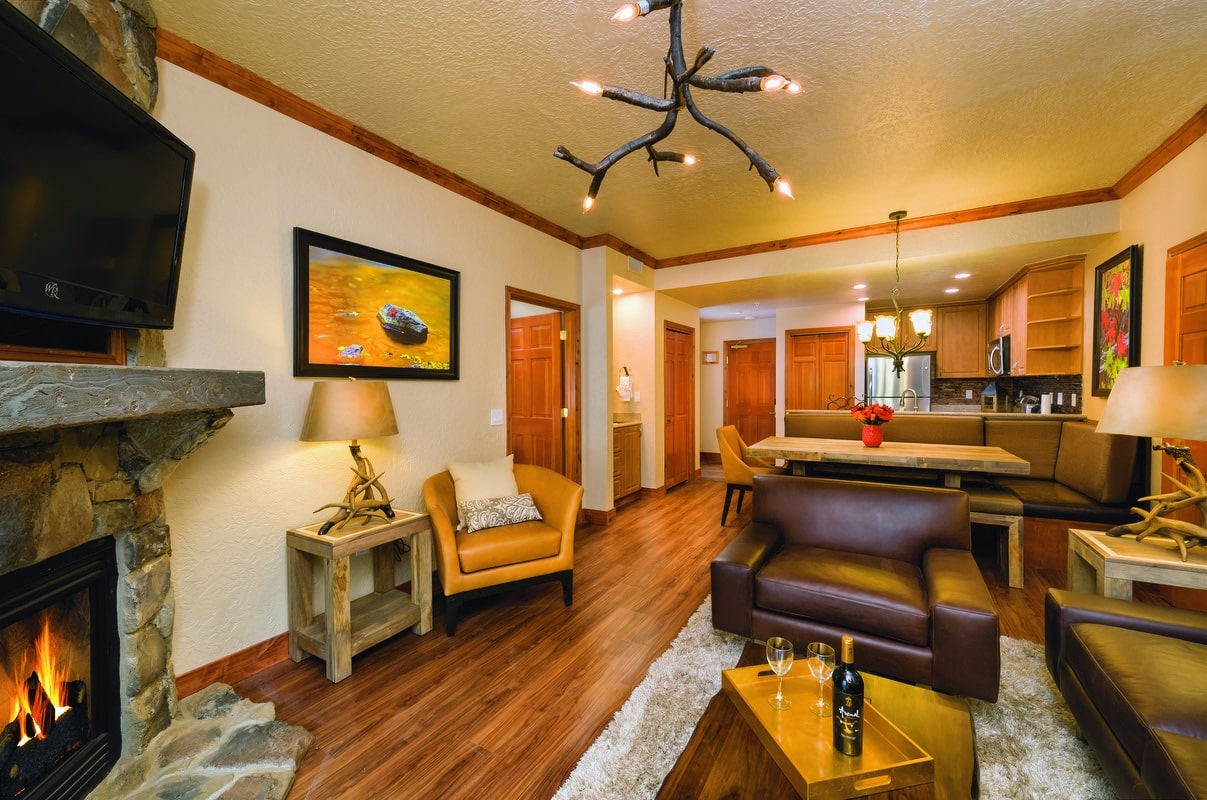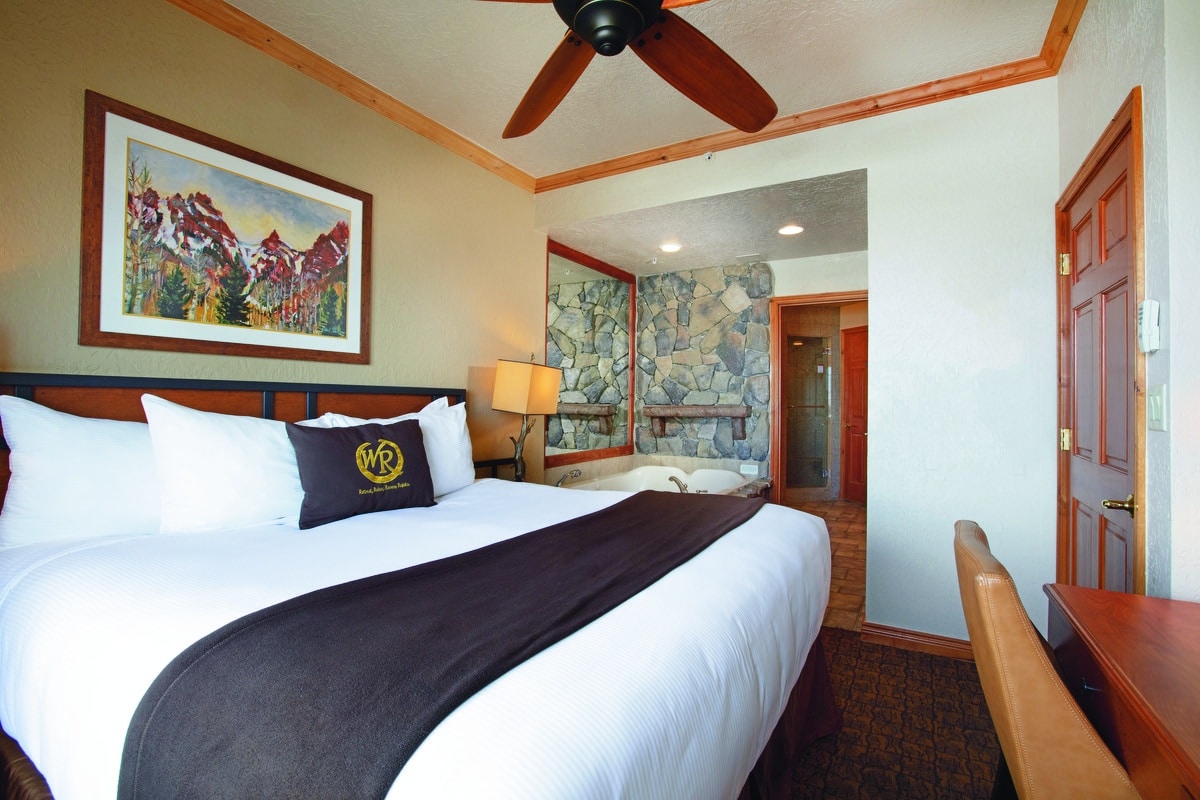 For those looking for the perfect ski-in, ski-out location for their stay in Park City, Westgate Resorts has got you covered.
In addition to the casual Drafts Burger Bar and upscale Edge Steakhouse, Westgate has vending and snacks by the huge indoor-outdoor pool, the Marketplace & Liquor Store offering everything from bottles to souvenirs, and the Coffee Bar in the lobby, which proudly serves Starbucks brews and an array of grab-and-go breakfast, snacks, fresh pastries, and bottled beverages. You'll get a chance to one-up your friends and family in the arcade and game room. Just outside, in Canyons Village, are local shops and other dining options, such as the local Red Tail Grill. There's an endless list of activities available through the resort, and its friendly staff is ready and willing to assist with your exploration of Park City and the surrounding area, as well. Riding the complimentary gondola down the mountain is also a must-do for scenic views, so don't miss out!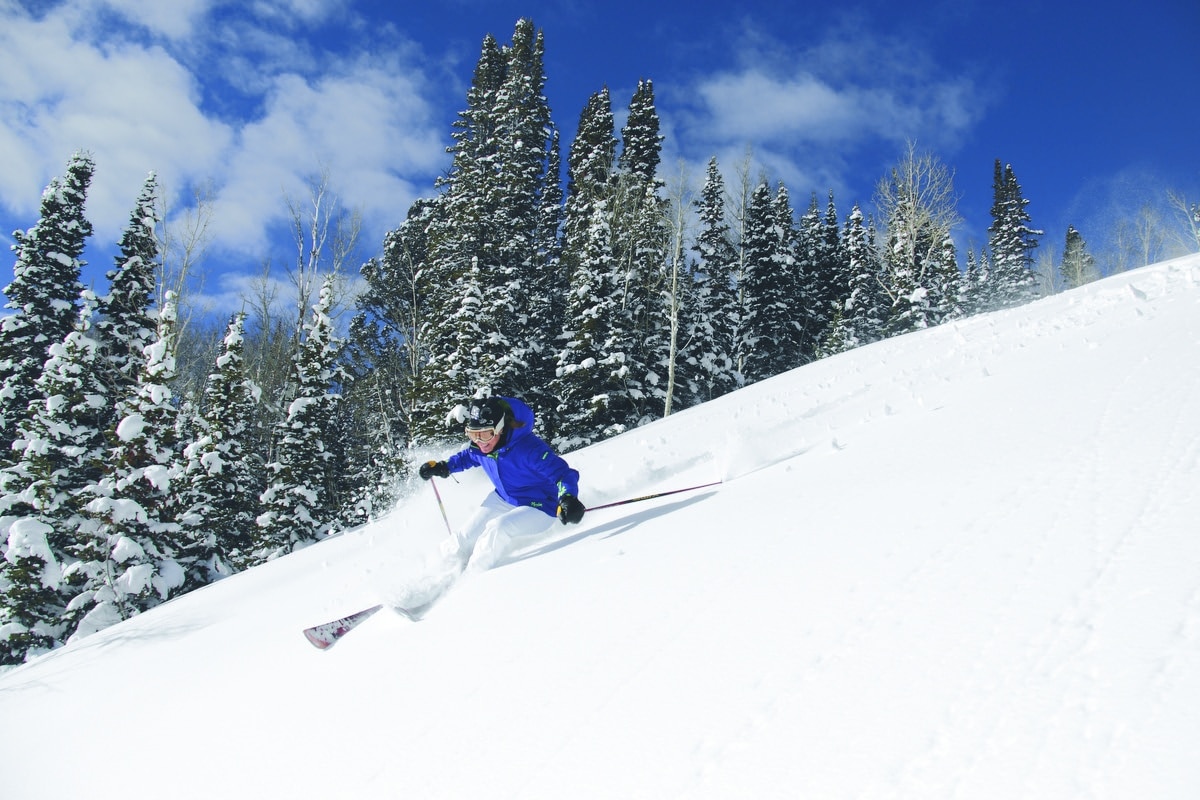 SKI, SNOWBOARD & MORE
Most people visiting Park City in winter have one thing on their mind—fresh powder! Whether you're hitting the slopes on one board, two skis, a mountain bike, or on foot, this destination in the Wasatch Mountain Range has hundreds of ski runs, trails, and activities to enjoy with some of the most beautiful vistas in the world.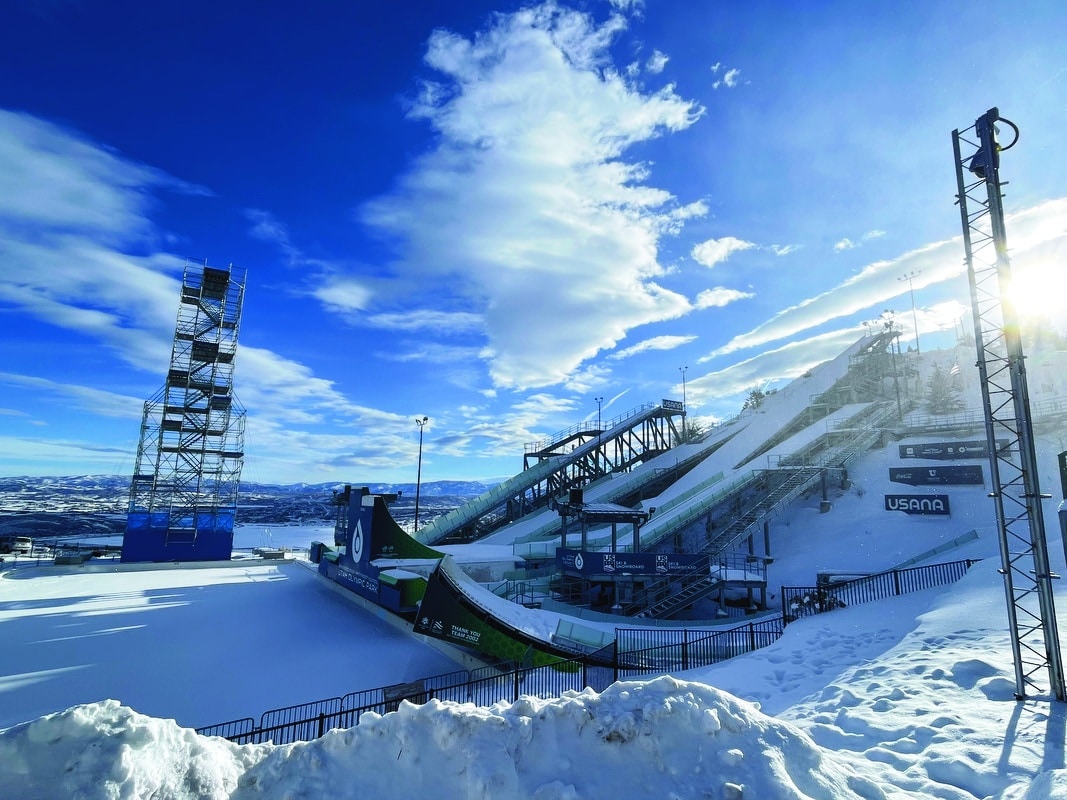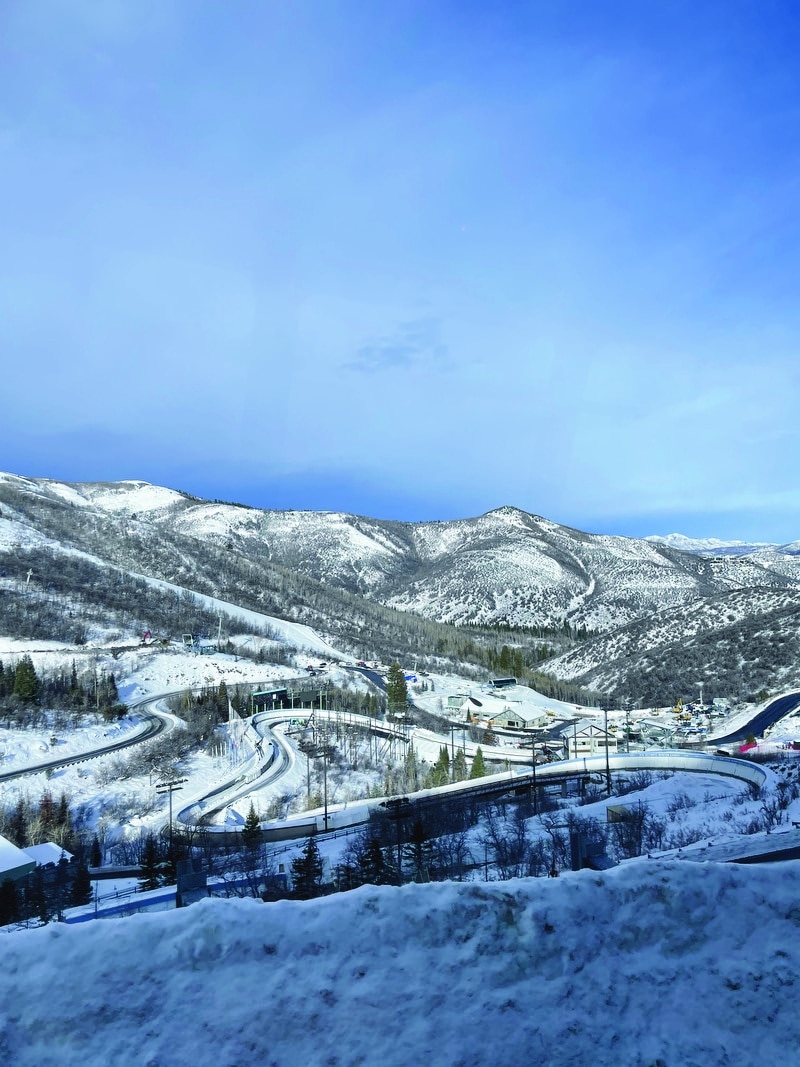 If you stay at Westgate Park City, you'll immediately notice the Red Pine Gondola going up the mountain from the village. With more than 7,300 skiable acres, over 300 ski runs, 38 lifts, seven terrain parks, 14 bowls, six natural half-pipes, one super-pipe, and one mini-pipe within easy reach from Westgate Park City, Park City Mountain is America's largest ski and snowboard resort. The base elevation at the resort is 6,800 feet, while the summit reaches 10,026 feet, providing incredible views from any of its lifts and runs. The resort offers lessons and special programs for all ages. So grab your gear (or rent it onsite at the resort when you talk to your concierge) and ski or snowboard to your heart's content!
Ski enthusiasts love the exclusive experience and over one hundred beautiful runs at nearby Deer Valley Resort, just about a fifteen- to twenty-minute drive from Westgate Park City. Preferred by the "purists," Deer Valley is one of only three resorts in the US that prohibits snowboarding. This creates a less crowded mountain and more leisure for skiers, who enjoy the resort's privacy and unmatched service and amenities. Those amenities include not only world-class lessons and skiing but also unforgettable dining, drinks, lodging, events, and year-round activities. Grab a hearty breakfast at Fresh Tracks Kitchen, or return après-ski for a bowl of Deer Valley's famous turkey chili. From fine dining to casual and takeaway options, guests definitely will not go hungry here.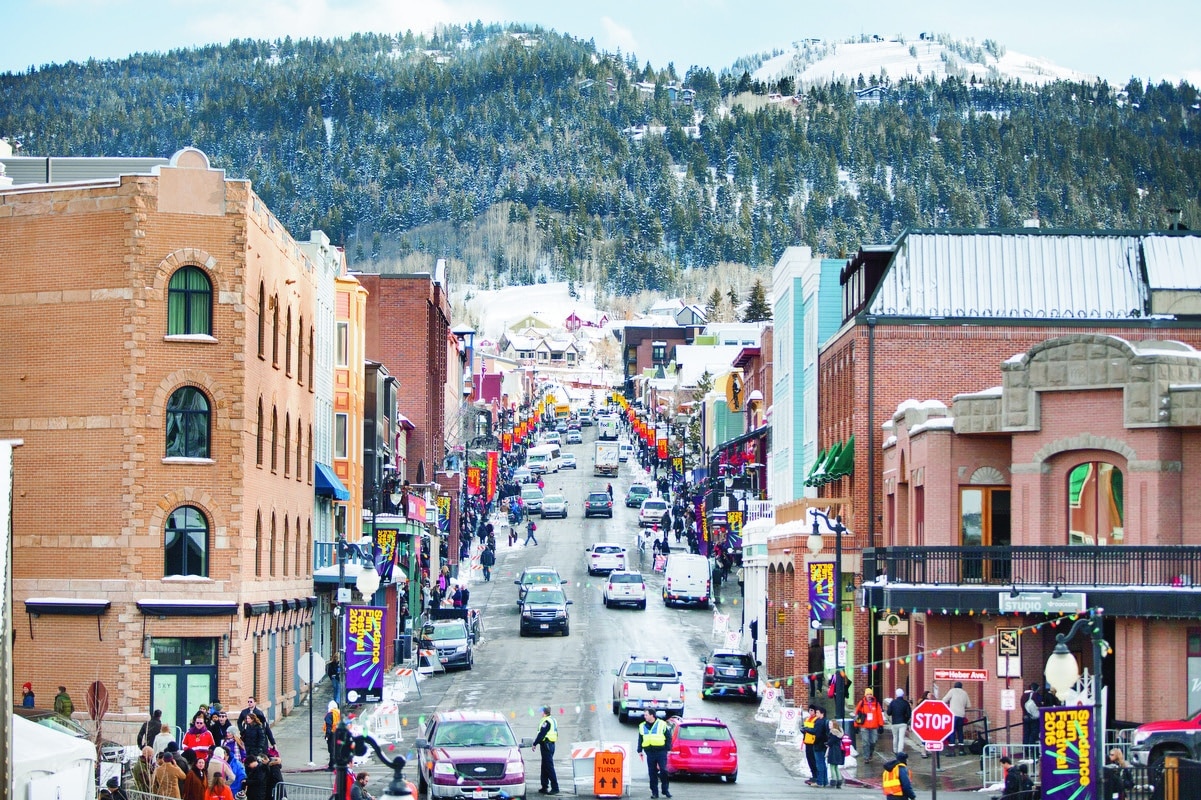 Do you remember the excitement and American history displayed during the 2002 Olympic Winter Games? Although most of the fanfare took place in nearby Salt Lake City, much of the competition went down in Park City at Utah Olympic Park. A short drive from Westgate and Canyons Village, this historic recreation center still boasts one of the world's fastest Olympic sliding tracks (which guests can brave by bobsled year-round if they have the stomach), along with six Nordic ski jumps and training areas that are used as a USOC Training Site. Visitors can book a tour of the facilities, purchase tickets to watch training exercises year-round (they have Olympic diving in the summer), visit the Alf Engen Ski Museum for some sports history, and reminisce at the George Eccles 2002 Olympic Winter Games Museum. Don't worry if you missed the 2002 games—Utah is vying to host the 2030 or 2034 Olympic Winter Games, which would make the Utah Olympic Park the first repeat venue, reinforcing the city's sustainability and environmental stewardship missions.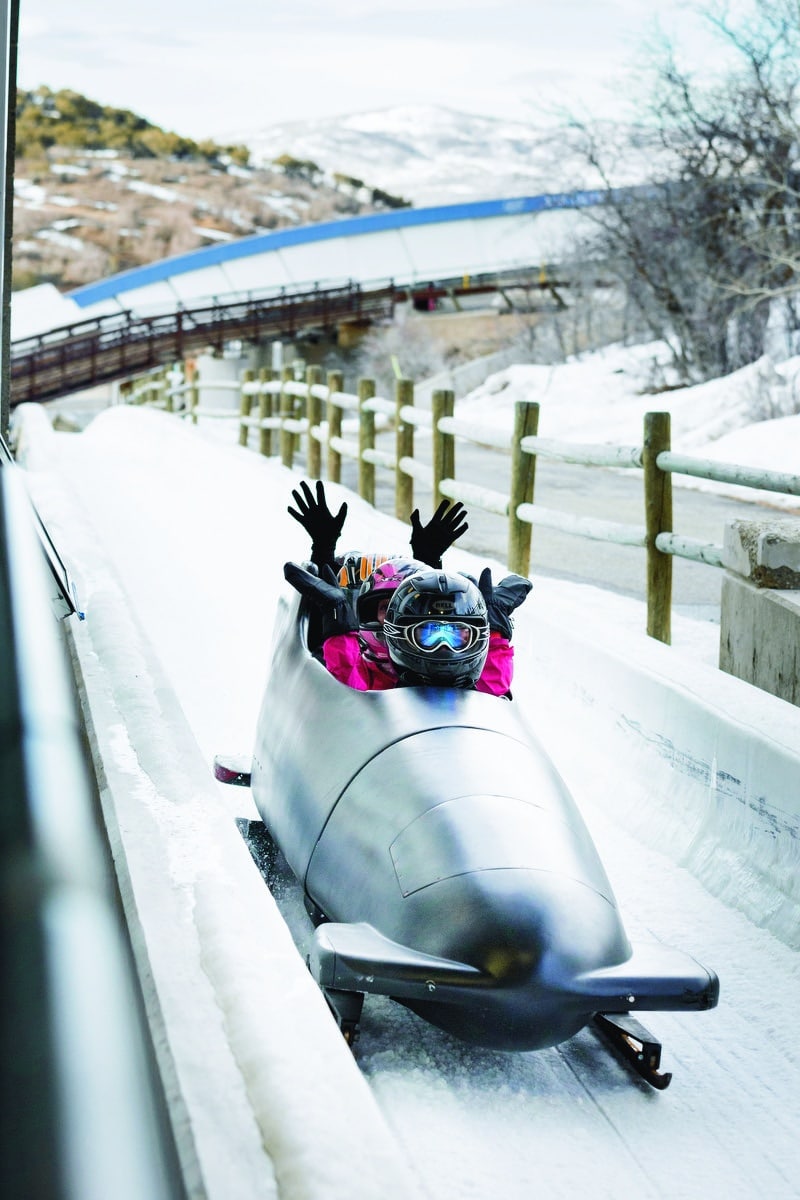 From cross-country skiing to tubing, mountain biking, hiking, fishing, and so much more, Park City and its surrounding areas are an outdoor lovers' paradise any time of year. World-renowned events such as the Sundance Film Festival, unique cultural experiences such as the Park City Museum and local mine tours, and culinary offerings such as the High West Distillery, No Name Saloon, food festivals, and top-rated dining establishments make this mountainside destination a perfect getaway for all, whether you're into skiing or not. It's time to consider an alpine escape!
— V —
---
Be sure to check out VisitParkCity.com and WestgateParkCity.com to learn more and start planning your trip, or follow them on Instagram @visitparkcity and @westgateparkcity.
ARTICLE CATEGORIES