Beach Cowboy Brian Kelley on Florida, Music & Loving Life
By Jordan Staggs | Interview by Lisa Marie Burwell | Photography by Ben Christensen
While some of us spent our "quarantined" months of 2020 learning a new skill, baking sourdough, taking up yoga, or binge-watching our favorites on Netflix, America's number one beach cowboy, Brian Kelley, was happily at work on his debut solo album, Sunshine State of Mind. A seventeen-track instant Americana-country classic, the collection was released in late June 2021 and has been on repeat for fans across the globe. In fact, they have streamed the album online over 24 million times in its first two months post-release. Its summer anthems include the hit single "Beach Cowboy," "Boat Names," "Highway on the Water," and fourteen more all-new tracks birthed directly from the heart and soul of the artist.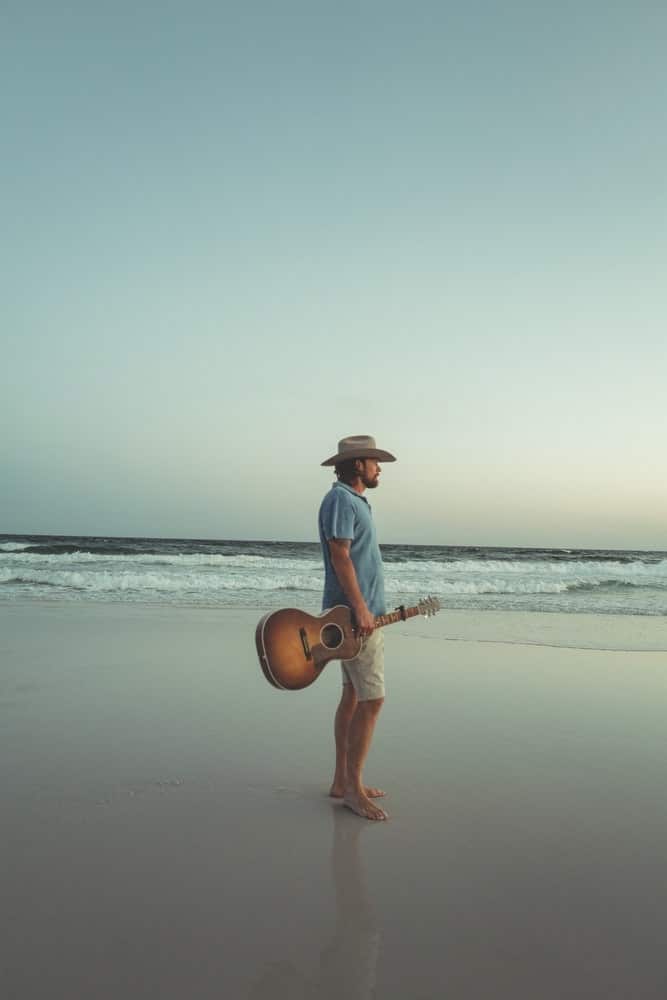 Putting pen to paper on the songs that officially sealed his nickname as the Beach Cowboy, Kelley says, was the moment that kicked off the entire project. Touring with the "Georgia" half of the Diamond-selling duo Florida Georgia Line, Tyler Hubbard, had been put on hold in spring of 2020. They had also just wrapped on recording their fifth album, Life Rolls On, and were taking some time off to celebrate. With the pandemic rendering travel mostly impossible, it created the pocket of time that Kelley never anticipated having to work on something of his own. He and his wife, Tribe Kelley fashion CEO Brittney Marie Kelley, traveled back and forth last year between their Florida digs along Scenic Highway 30-A and their Nashville home but spent the majority of their time by the beach, where inspiration seems to come naturally for them both.
BK, as his fans and friends call him, grew up on the East Coast in Ormond Beach, Florida, just north of Daytona, but was no stranger to the Gulf Coast he now calls home. "We grew up vacationing in the Panhandle every summer," he recalls. "My dad was a distributor for Hawaiian Tropic back in the day, and he came all the way down to Panama City for his accounts. He would work half a day and meet up with me, my mom, and my sister at the beach or the pool for the second half of the day—a half-work, half-vacation situation."
Brittney, too, grew up vacationing on the sugar-white sands of the Gulf with her grandmother, who often took her to the quaint fishing town of Apalachicola for getaways. When she and BK began vacationing in the 30-A area around 2013, they fell in love with the unique string of coastal communities there—and with each other. "It holds such a special meaning for us," says BK. "It's really a beautiful place. Florida, all the different parts of it, are so beautiful, from the Panhandle through the middle of the state, all the way down to Tampa, Naples, and the Everglades. I love all the history of the East Coast and I love going down to the Keys. It's just such an amazing state with so much to offer."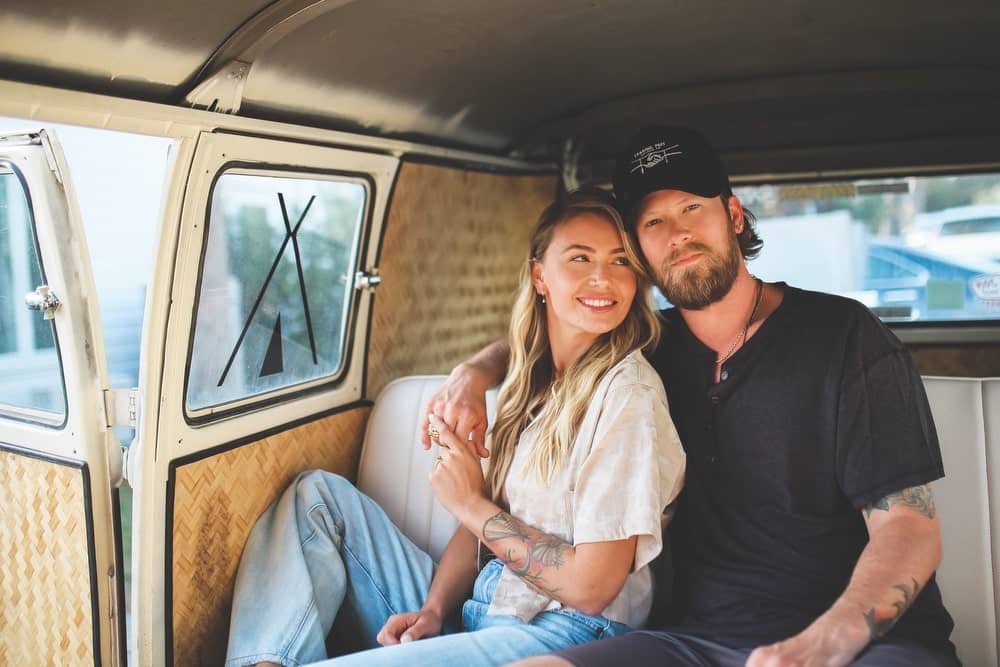 With their Tribe Kelley Surf Post lifestyle boutique located in Grayton Beach and a passion for watching the waves roll in as often as possible, the Kelleys have curated a well-lived life for themselves in the Florida Panhandle. "I'm a Florida boy, tried and true," BK says, "so it was always a goal of mine to make enough money at some point after chasing some dreams to buy some dirt, live in Florida, and make it home base." He is also a partner in Oyster City Brewing Company, a popular brewery with headquarters in Apalachicola.
It seems only natural that BK's first album should be an homage to the Sunshine State and, of course, to his partner in life and love, Brittney Marie. "I had taken some time off last year to do some soul searching and was keeping myself busy and getting my arm back in shape," BK recalls of late spring and early summer 2020. "Me and Brittney were just hanging out, fishing a lot. I was working on my mental health—getting up early, journaling, walking the dogs, and honestly trying to figure out what the next steps in this part of my life were going to be. I was taking it day by day with the pandemic, hoping someone would call and say, 'Hey, this is a joke, we're actually going to do concerts now!' but that never happened. So I circled back to really finding myself, falling in love with music and songwriting and my artistry again."
"Boat Names," BK says, was the first song written for what would become Sunshine State of Mind. "Every song was less than a year old at the point of the album's release, and they're all sharing a certain season or chapter of life," he shares. "The day I wrote 'Boat Names,' I think it was kind of the anchor and the guiding light toward what was to come for this whole project."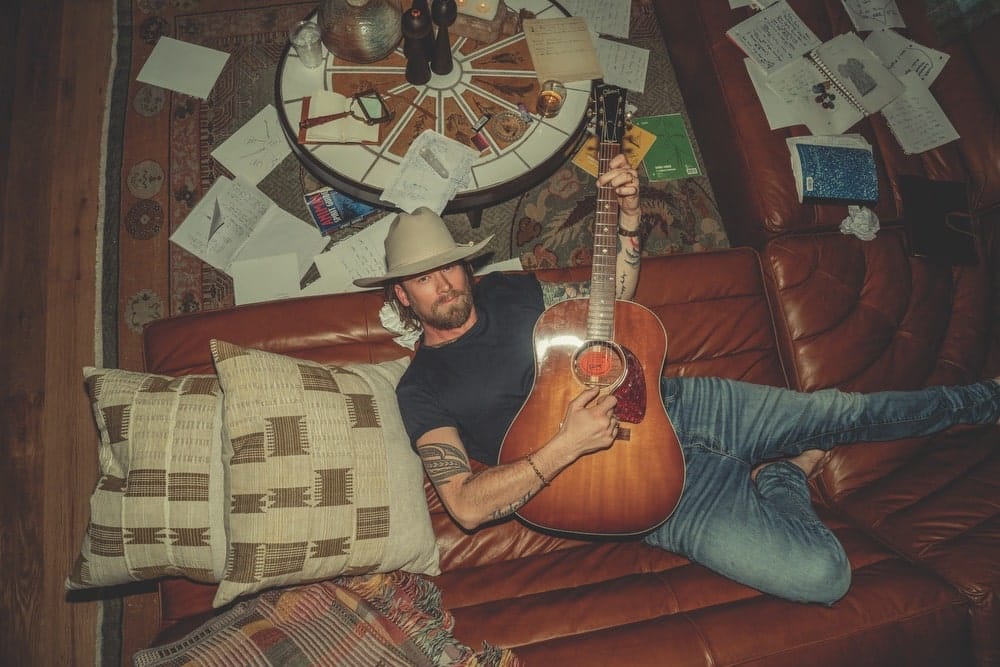 As the hit single "Beach Cowboy" attests, this album was also about having fun for BK, doing what he loves, and being authentically and unapologetically himself. Although it contains ballads and love songs, the album doesn't take itself too seriously and is perfect for streaming during a day at the beach or on the boat. His voice, which many fans have said they underestimated when listening to FGL's music, is at once energizing and soothing, right up there with any of the country music greats.
"I wrote a couple of songs in Franklin, Tennessee, when me and Britt were there early in September last year, but the majority of the songs were written on 30-A or in Key West, at Jimmy Buffett's studio," BK says. "We were down there fishing, writing, and recording. Out of those seventeen songs, other than about two or three titles, all of the songs and titles were my ideas. I don't say that to boast, just to share that I learned a lot doing this solo record. I kind of figured out the formula that worked for me. Titles would come to me, and I would write them down, journal about them, mess with them, write some ideas—anything that would come to mind about how I might write that song. Then I would just save it and pinpoint in my mind who in my little circle of writers I wanted to write it with."
While not new to the songwriting game, BK says that once he achieved success as an artist, it became more challenging to cut songs for other artists to record. When writing for someone else, he says, "You wonder, 'Would so and so say this?' or you think, 'I don't think they'd say this,' and so when it came time to write for myself, it felt like the easiest thing in the world. I could say something exactly the way I would usually say it because it's my music. I just found a lot of joy, freedom, and new layers of songwriting and creativity that I've never experienced before; it's like a whole new world."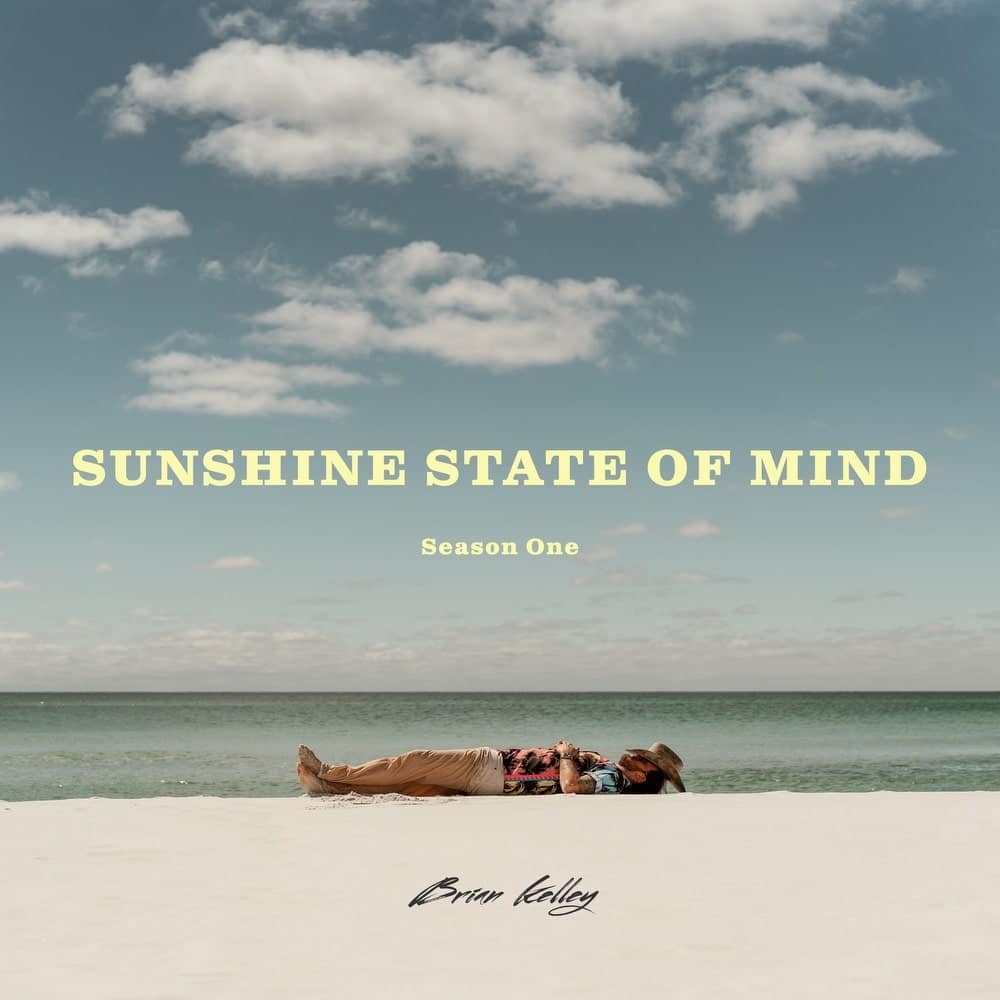 It takes a village, of course, and BK says he attributes the album's success to all his collaborators and cowriters. "They really dove headfirst into the BK world with me, and we were just living these songs out," he shares.
His favorite track, he insists, is the one that started it all.
"I would say 'Boat Names' is my favorite," BK says, recalling again the day he wrote it. "It was the day before my birthday, and my publisher hit me up. I remember thinking, 'Do I really want to write on the day before my birthday? I could be at the beach,' or whatever. I had to sort of slap myself and remember that if I wanted this album to happen, if I wanted songs that I could sing that mean something to me, then I had to show up and be a part of writing them. So I went and made it happen, and we made a great song that day. Parker Welling Nohe and Casey Brown are great songwriters, and our worlds kind of collided when we wrote that song. It's about Brittney, it's a love song—but it's an everyday man's kind of love song or prayer, saying 'Hey baby, I love you so much I'm gonna put your name on the back of a boat someday.' I'm kind of a hopeless romantic, and I just think that's the coolest thing. I spend a lot of time in Apalachicola, and they've got really cool boat names over there, just these neat old boats named after women. I think that a boat's name says a lot about a person and tells a lot of stories. I don't know where I'd be if I didn't have that song; it's a reminder to me to keep showing up and keep trying."
That reminder is one he recommends for everyone, whether they are a struggling musician, an artist, an athlete, or anyone else with a dream about what they want to do.
"If you feel like you've got a dream or vision inside your heart, your soul, your mind, and things are churning, you've got to go for it," BK implores.
"I know that's not easy. Sometimes it seems like the hardest thing to do, but you've just got to go for it. Get past those moments of fear or anxiety and use them as motivation. I often think about this one scary thought—how different my world, or our world (me and Tyler both) and everyone touring with me, would be if I didn't take a chance and move to Nashville." Perhaps he'd be playing pro baseball, as he played at Florida State University before moving to Nashville to join the team at Belmont University, where he met Hubbard. "It's those visions right there; we wouldn't be having this conversation, probably. Maybe I would've ended up there somehow, but it's all about following your gut."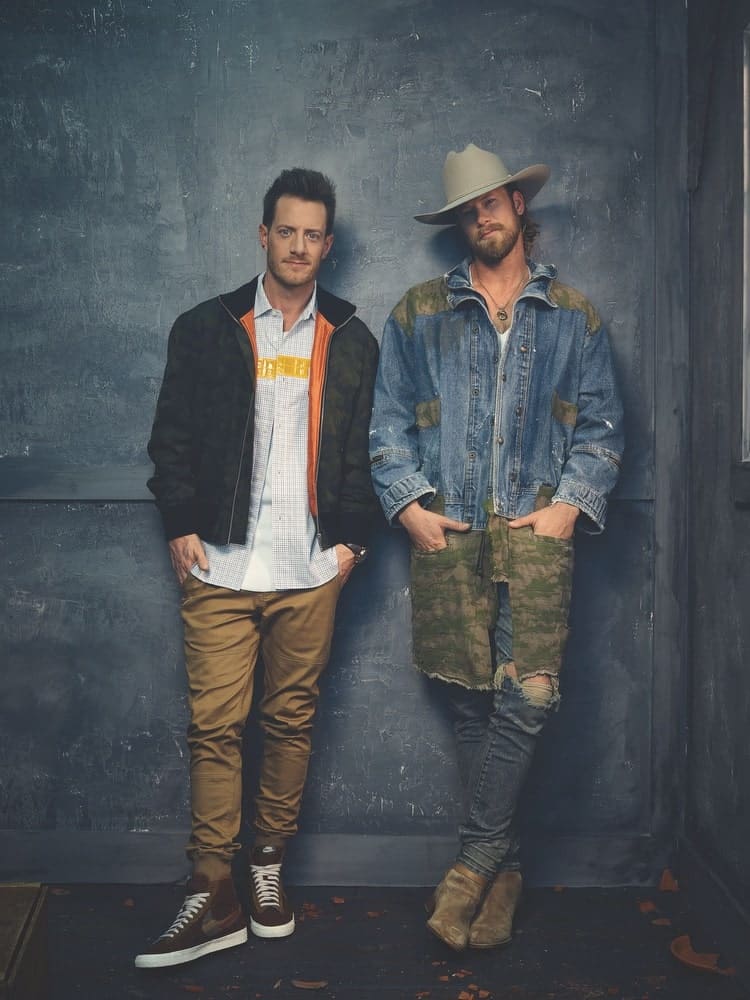 He continues, "There's some anxiety among us as creatives, you know, about whether we will keep making great songs or having great ideas. We want to keep showing up and bringing our A-game, and I've learned that I just have to trust myself, trust the process, and go with the flow."
A strong advocate of practicing self-care, meditation, and good mental health habits such as exercise, journaling, and being in nature, BK also believes that being at peace internally invites good vibes from the universe if you're open to seeing and receiving them.
"There are little signs," he explains. "It takes an army and a group of people sometimes to believe in you and make something happen, but it starts with you. If you can't walk through a door that's been opened for you, nobody else will. You've got to be able to see an opportunity or one synchronicity. I'm a big believer that if you dream of being something and you have little synchronicities in your life that keep coming up, maybe that's the universe, or that's God asking, 'Hey, how bad do you want it? I'm teeing one up for you right here.' And that's what I've tried to see and accept in my career. I'm following my gut. Life isn't always sunshine and butterflies; there's a lot of grit and a lot of hustle and hard work that comes with it."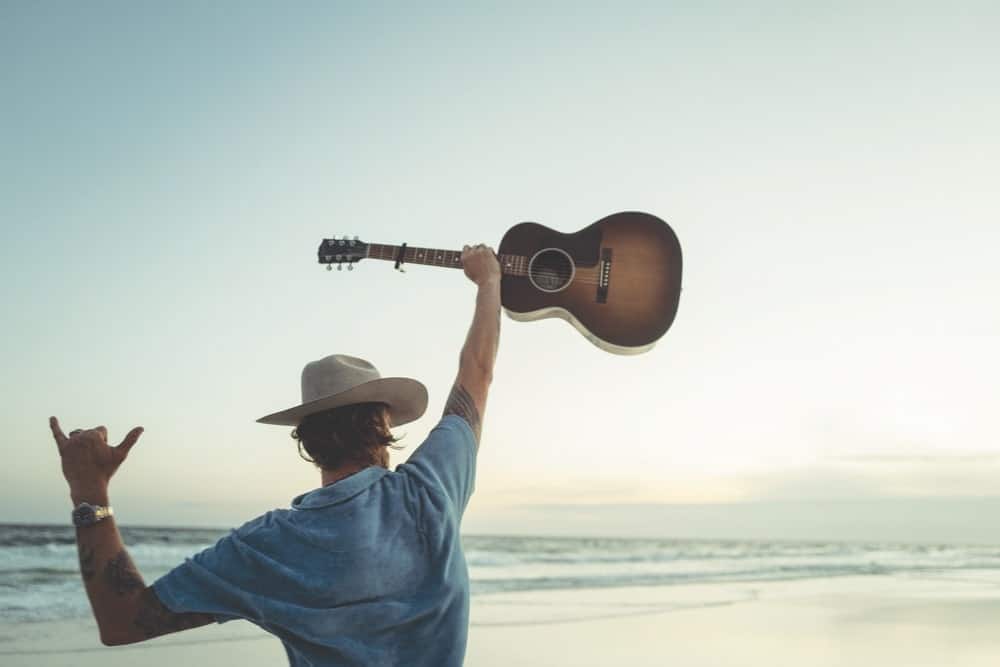 Certainly, BK and Hubbard are no strangers to the grind. With both front-men also working on solo and side projects, other business opportunities, and spending time with their families, it can be challenging. It's also rewarding.
"FGL is doing our thing, and I can't wait to see what's coming up for us with just a new chapter for the band, too," BK says. "Over the years of our fan base growing and us getting to know them, we hear stories from people in meet-and-greet lines who meet each other there and begin lifelong friendships because of it. I think that energy and that vibe and positivity, those frequencies from all the people showing up at our shows, it's all unreal. There are moments of our shows that feel like a worship service, the energy is just so contagious, and it's so uplifting."
That loyal fan base extends into Tribe Kelley, the ethical, American-made fashion brand of which Brittney is the founder and CEO. Its robust e-commerce platform and boutique located in Grayton Beach, Florida, have seen significant success and growth over the past few years, and BK couldn't be prouder of his wife, he says. "She's on fire with Tribe Kelley, and I'm thankful to be along for the journey of that one. Brittney's got such a clear-cut vision of where she wants to go with that brand. I'm so happy to be alongside her and see her be a boss and just keep evolving and growing."
This year, BK's musical endeavors have also included launching his record label, Nashville South, in partnership with Warner Music Nashville. (He and Hubbard launched their record label Round Here Records in 2019.) In addition to music and Tribe Kelley, BK has his hands full with projects and partnerships such as Oyster City Brewing Company, Old Camp Whiskey, FGL House restaurant and bar in Downtown Nashville, Meet + Greet event venue, Tree Vibez Music publishing company, and a new casual eatery in the works on 30-A. It's enough to overwhelm anyone, but BK says he's excited about what the future holds and will keep teamwork and family in the foreground of all projects.
"We've got a great team for FGL, and all our people at Round Here Records are just great," he says. "Even being part of the team at Oyster City, everyone there is absolutely crushing it and on fire. I attribute a lot of my success not only to my own chillness and taking care of myself but also just having an amazing team. I am doing what I know is going to allow me to stay clear-headed and focused, trying to stay mentally and physically healthy and just being happy."
For the beach cowboy whose happiness is "Made by the Water," that means stand-up paddleboarding, cruising along Scenic 30-A on a fat tire bike, spending quality time with his wife and pups, and, of course, creating music. We can't wait to see what's coming in the next wave of BK's career.
— V —
---
Sunshine State of Mind by Brian Kelley is now available on all music platforms. Visit OfficialBrianKelley.com to learn more or buy merch, head to FloridaGeorgiaLine.com for the latest on the duo, or visit TribeKelley.com to shop the lifestyle brand.
You can also hear more from Brian Kelley on our podcast, VIE Speaks: Conversations with Heart & Soul, hosted by CEO/editor-in-chief Lisa Marie Burwell. Episode #13 was recorded and filmed at SOWAL House in Rosemary Beach, Florida, and released on June 25, 2021, to celebrate Sunshine State of Mind. View it and subscribe to VIE Speaks at YouTube.com/vietelevision.
ARTICLE CATEGORIES