Although there is a certain charm to the memories of loading up the old camper or the SUV and heading out for a classic family road trip, it's safe to say that not all RVs are created equal.
We've rounded up some of the most incredible luxury vehicles designed to take you and your family or friends anywhere without leaving behind the amenities and comforts of home. In fact, you might just want to move in permanently!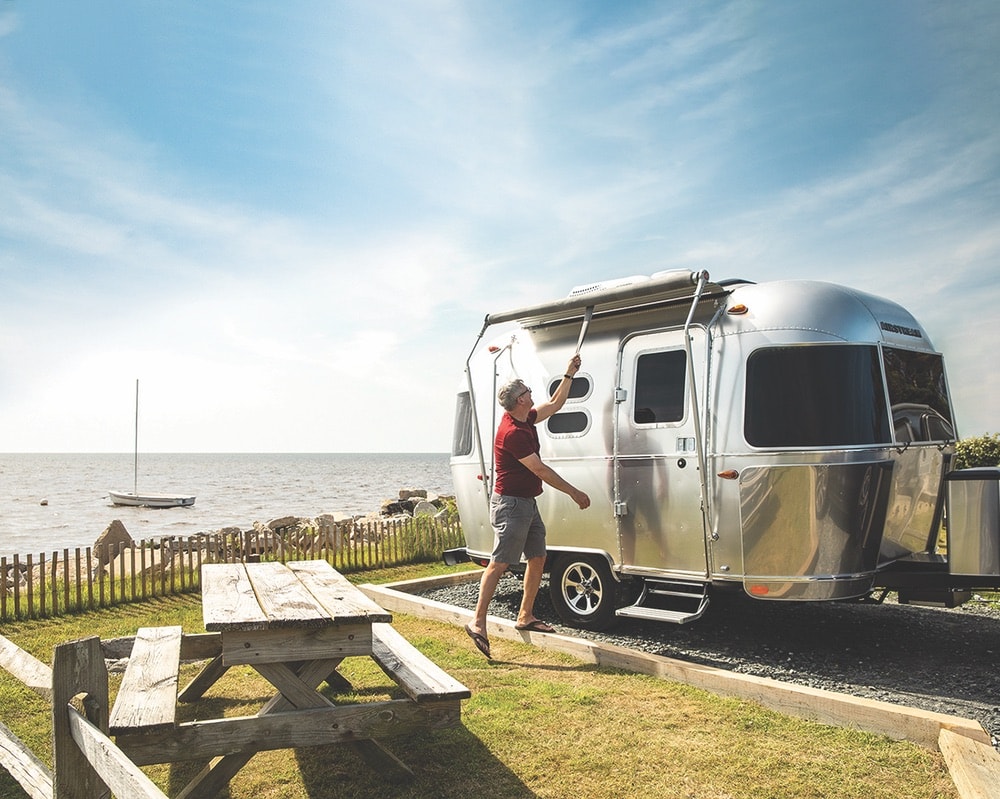 Airstream
Let's start with an American classic. Airstream has been creating travel trailers since the 1930s, and its iconic rounded shapes and chrome finishes are known worldwide. There's just something magical about the idea of setting up your life in a cozy caravan and taking it with you to the coast, the mountains, the desert, and everywhere in between. Now, of course, Airstream's pulling out all the stops with its latest models, making them more comfy and versatile than ever. Check out the classic Caravel if you're looking for the ultimate live-in trailer, the sleek new Basecamp for the ultimate adventure machine, and the compact Nest for those who enjoy the small, simple things in life.
Head to Airstream.com to learn more and find your favorite.
ROMOTOW
The engineers at ROMOTOW aim to spark a mobile home revolution with this fun and functional travel trailer! Their slogan is "room to move," and the futuristic design of this concept vehicle was inspired by a swivel USB drive as it unfolds to create an outdoor deck for lounging and enjoying nature. The interior is beautifully appointed with a bedroom, a living space that converts to another sleeping area, a kitchen, and a bathroom. ROMOTOW is created by New Zealand architecture and design firm W2, which has begun construction on its first fleet of campers, so keep your eyes out for this baby to hit the market!
Visit ROMOTOW.com for more information.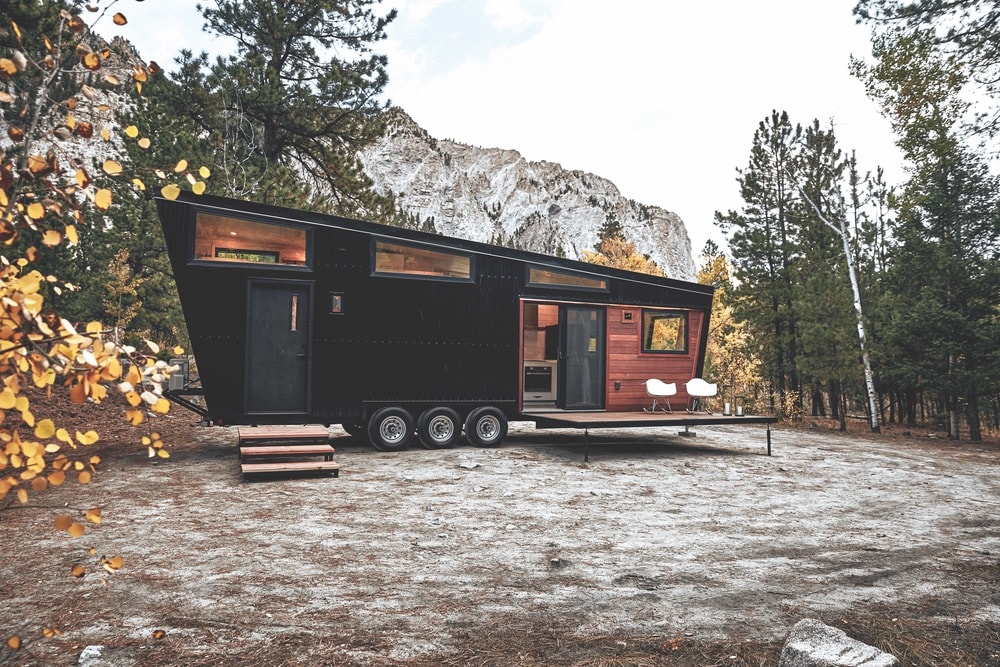 Land Ark
A tiny house on wheels? Don't mind if we do! Modeled after the shipping-container homes that have gained popularity in recent years, Land Ark's two luxurious trailer models, the Draper and the Drake, are made for those ready to "embrace the pursuit of downsizing." Picture gorgeous white-washed pine walls and ceilings throughout, a full kitchen with oven and gas range, a full bathroom, banquette seating with custom Sunbrella cushions, a king-size loft bed, and a Brazilian hardwood deck, and you've got the three-hundred-square-foot Draper model. The Drake is just as beautiful, with two lofts and 357 square feet of space.
Find all the specs and more at LandArkRV.com.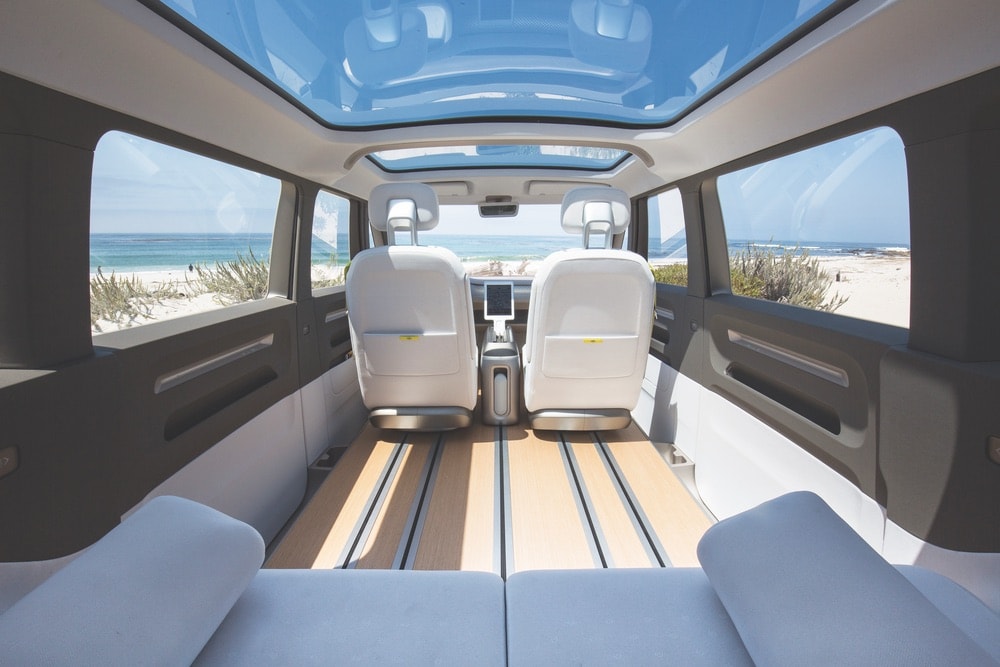 Volkswagen ID. Buzz
If you've ever dreamed of taking a road trip in a classic Volkswagen microbus but you also want to be environmentally conscious, the ID. Buzz is coming to save the day. Expected to roll out in 2022, ID. Buzz is the electric microbus combining all the nostalgia of the original design with the hope for a better future in mind. The cockpit resembles a space-age command center, while the seating and cargo area is convertible, so whether you're hauling the family or your whole campsite setup, you're good to go! "For me, the ID. Buzz concept is the most beautiful and most exciting electric car in the world," says Dr. Herbert Diess, chairman of the board of management for Volkswagen. "These cars will offer everything—and even more—than you have seen from other electric carmakers, and they will be much more affordable."
Read more at VW.com/Electric-Concepts.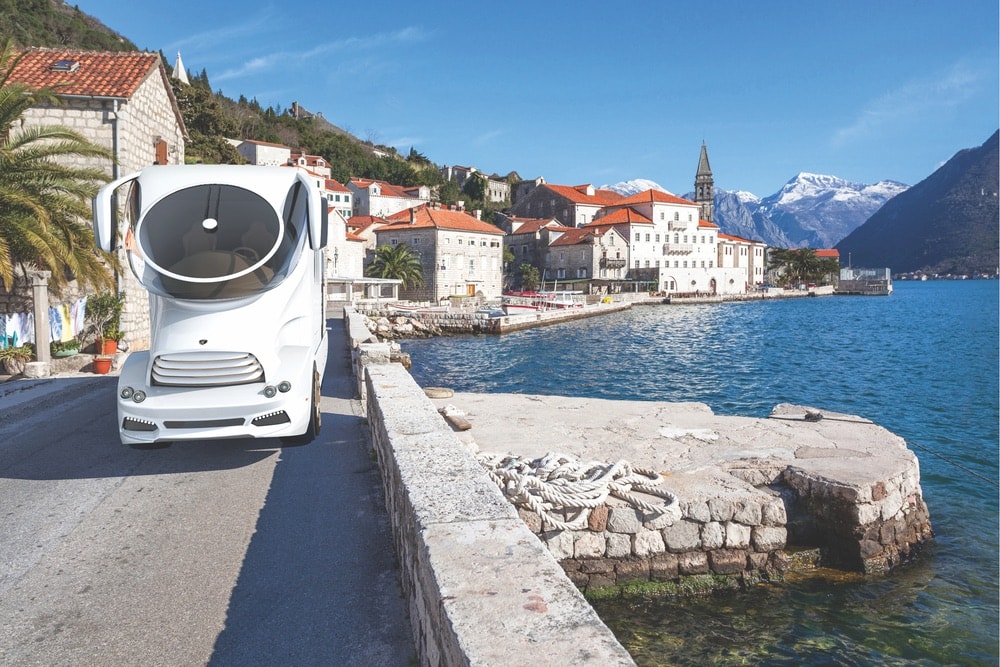 MARCHI eleMMent
It's time to meet the private jet of terra firma. In 2014, small-series automobile manufacturer MARCHI Mobile out of Germany introduced the world to its rolling luxury apartment, conference room, or cargo hold, the eleMMent. The eleMMent Palazzo RV brings together some of the best characteristics from yachting, private aviation, and motorsports racing in one vehicle. Its reduced fuel consumption also makes it one of the greenest in the industry. "MARCHI Mobile builds prove performance and eco-friendliness can be driving forces in the creation of Class-A vehicles," the brand's website states. "Our extraordinary design both inspires visionary automotive enthusiasts and sets examples of efficiency capabilities." With prices starting in the millions, the eleMMent Palazzo is designed for customization by the buyer, and build times are typically eight to ten months.
Visit MARCHIUSA.com to see more.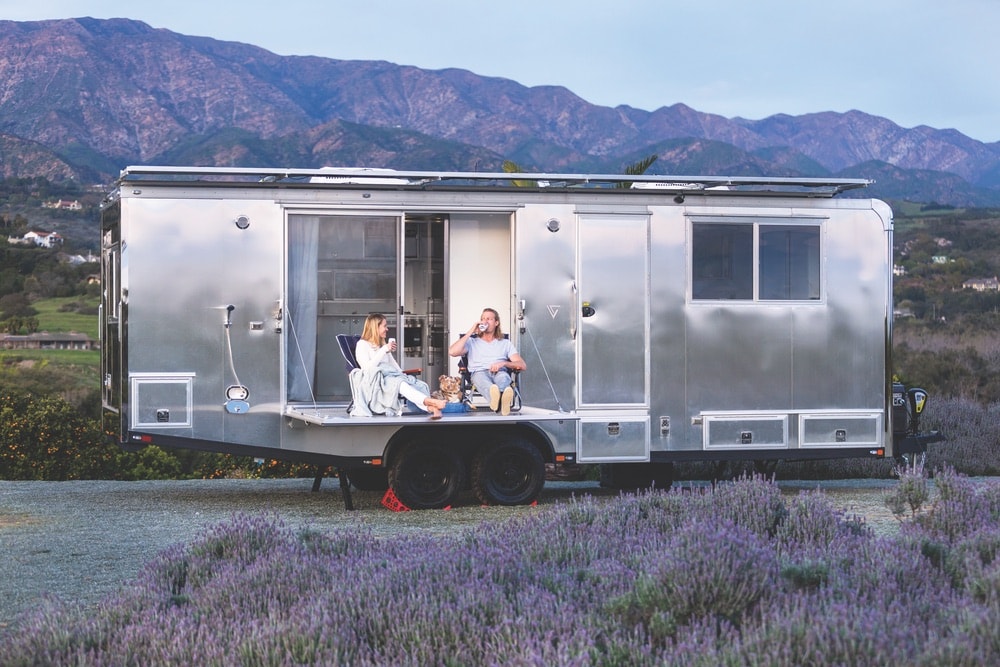 Living Vehicle
Getting "off the grid" means being self-sustainable without using energy from traditional power systems—and Living Vehicle's aluminum travel trailer is leading the way for those seeking a sustainable life while traveling. "Living Vehicle is our contribution to providing a sustainable and intentional lifestyle," says founder Matthew Hofmann, who is also a LEED-accredited architect. "It's a fully functioning home that can take on the mobile demands of any lifestyle, all the while promoting a revival in the appreciation of elegant simplicity in our culture." The brand's 2020 model is sold out, but don't fret—the 2021 model was just announced, and interested buyers can make a reservation on Living Vehicle's site or schedule a visit to the Santa Barbara showroom.
Package options and more information are available at LivingVehicle.com.
— V —
ARTICLE CATEGORIES