The Resort Collection of Panama City Beach and Spirit Magazine Team Up to Give the Vacation of a Lifetime
By Jordan Staggs
When Kyle Himmerick, a computer programmer from Colorado, entered the "LUV Is In The Air" romantic getaway haiku contest sponsored by The Resort Collection of Panama City Beach and Southwest Airlines Spirit Magazine, he never really thought he would win. Little did he know that out of over 25,000 entries, his three-line, seventeen-syllable minipoem would be chosen.
The stipulations were to write a haiku (five syllables in the first line, seven in the second, and five in the third) about love, which has always been the overarching theme for Southwest Airlines—after all, Love Field near Dallas, Texas, is Southwest's national hub. Spirit Magazine adopted the "love" theme for its February 2011 issue and featured the contest that it cosponsored with The Resort Collection within its pages. Across the nation, press releases and ads sprang up in magazines and newspapers for the "LUV giveaway." It was advertised on Southwest Airlines' Facebook page, on TV and radio, and even on the iconic billboards of Times Square.
Haikus poured in for months. After much deliberation, the final decision was made.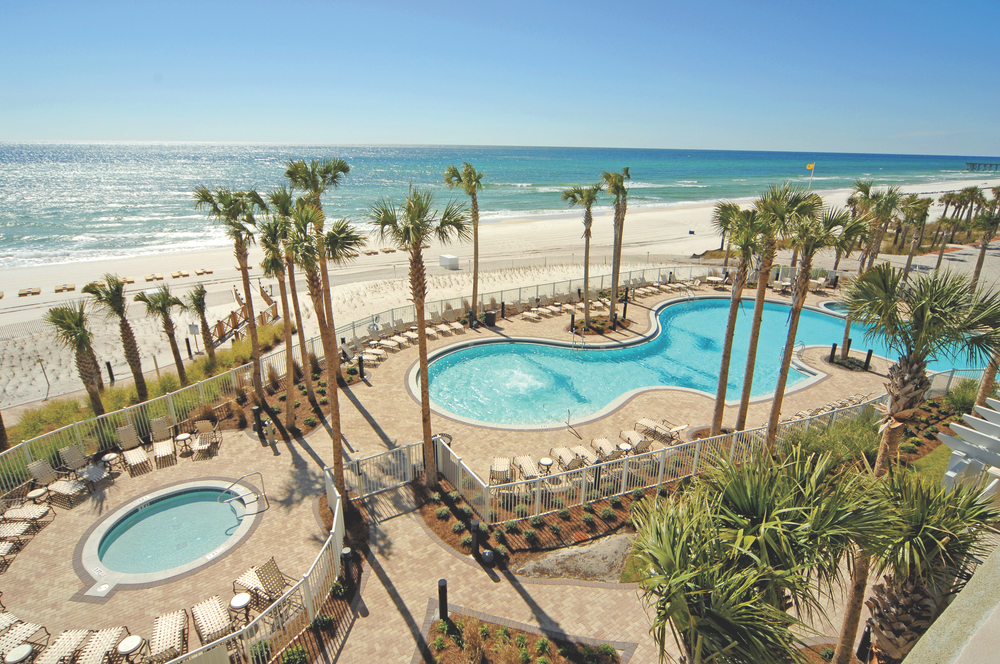 "We were thrilled with the number of entries and the enthusiasm for the promotion," said Michelle Lacewell, director of marketing for The Resort Collection. "The haikus people submitted were so much fun to read! But in the end, we could only pick one winner."
Kyle's winning haiku reads:
Spring and we arise As lovers take to the skies Adventuring on…
Who knew seventeen syllables could win a $30,000 prize package vacation to Northwest Florida's Emerald Coast?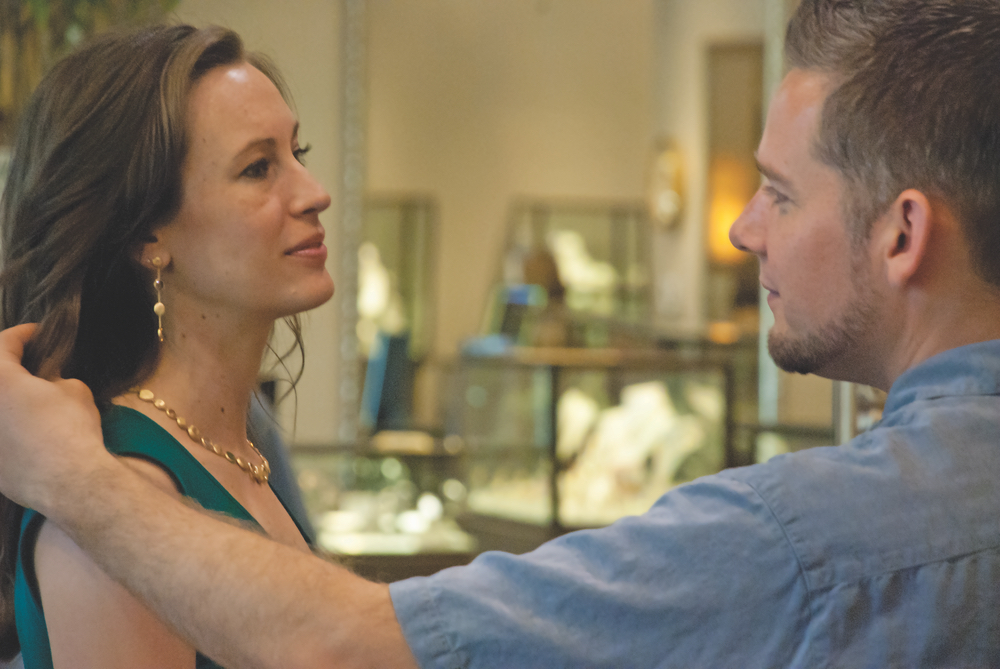 "You see these things a lot of times and you think, 'Oh, nobody ever really wins,'" said Kyle, who wrote the haiku in hopes of winning the romantic getaway for himself and Stacy, his wife of seven years. "But I guess they do!"
The Himmericks landed in Panama City Beach, Florida, on May 24, the same weekend Southwest Airlines celebrated its one-year anniversary of service to Northwest Florida Beaches International Airport. The couple was treated to round-trip airfare courtesy of Southwest, and they disembarked the plane to enjoy their free seven-night stay at The Resort Collection's newest property, Grand Panama Beach Resort.
I can't believe we were so lucky. I know it sounds cheesy to say, but it really was the vacation of a lifetime.
Anticipation was high as they awaited a ride to the resort, compliments of Sunshine Shuttle, and prepared for their exciting and romantic week at the beach. Their first few days in Panama City Beach were highlighted by dinner at Firefly restaurant (on their anniversary, coincidentally), spending a $1,000 shopping certificate at Pier Park, treatments at Fusion Spa and Salon, and a private dinner prepared by The Resort Collection's executive chef, Philippe Robles.
"The meal was fantastic," Kyle said. "Chef Philippe did such a great job." Kyle enjoyed steak and lobster, while Stacy, a vegetarian, was served seasonal fresh veggies from local growers.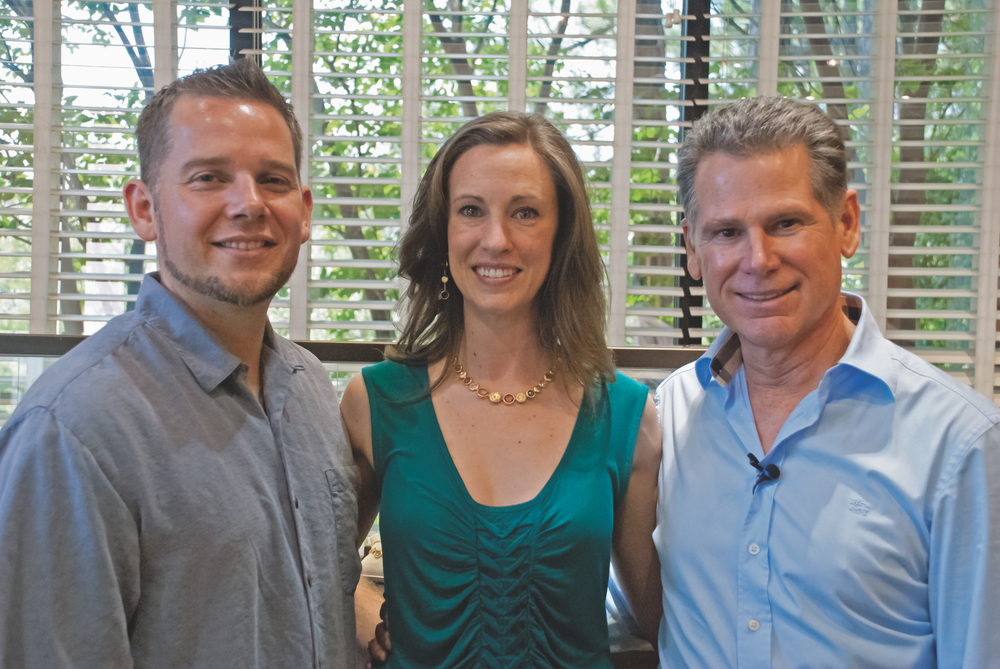 But the prize package was far from exhausted by a little fine dining and some retail therapy. Kyle and Stacy's grand getaway week and prizes also included a dolphin encounter at Gulf World Marine Park, an original painting by local artist Justin Gaffrey, and a $10,000 jewelry shopping spree at McCaskill and Company in Destin, Florida.
Walking into McCaskill, the winners were greeted by owner Bill Campbell, who assisted Stacy as she browsed the store's huge and stunning array of gemstones, pearls, silver, and gold.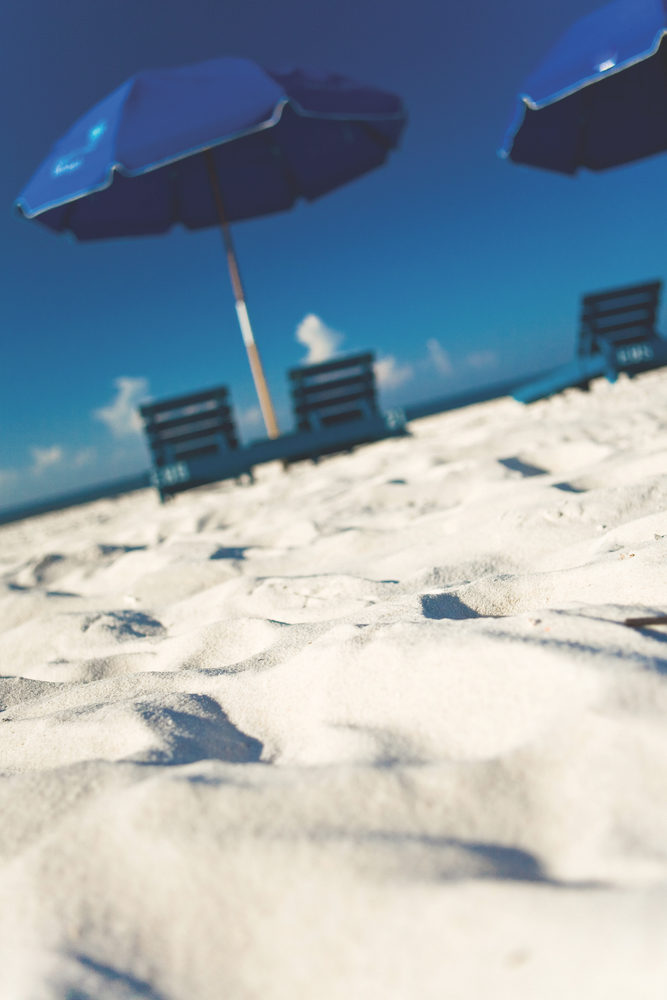 "Stacy and Kyle were a delightful couple—perfect winners!" Campbell said. "I could tell from the moment I met them that they were going to have a great time here. Stacy prefers gold and was drawn to Marco Bicego and Gurhan's 24-karat pieces."
After drifting from case to case and trying on numerous pieces of magnificent jewelry, Stacy selected two Marco Bicego necklaces, one solid gold and the other with colored gemstones, each with a matching pair of earrings. Kyle, who watched with bright eyes and offered his input during Stacy's selections, was not completely left out; he chose a tungsten wedding band from Benchmark. After the shopping spree at McCaskill, the couple ventured into the adjoining store, Sarah Carolyn, and chose several pieces of jewelry for family members.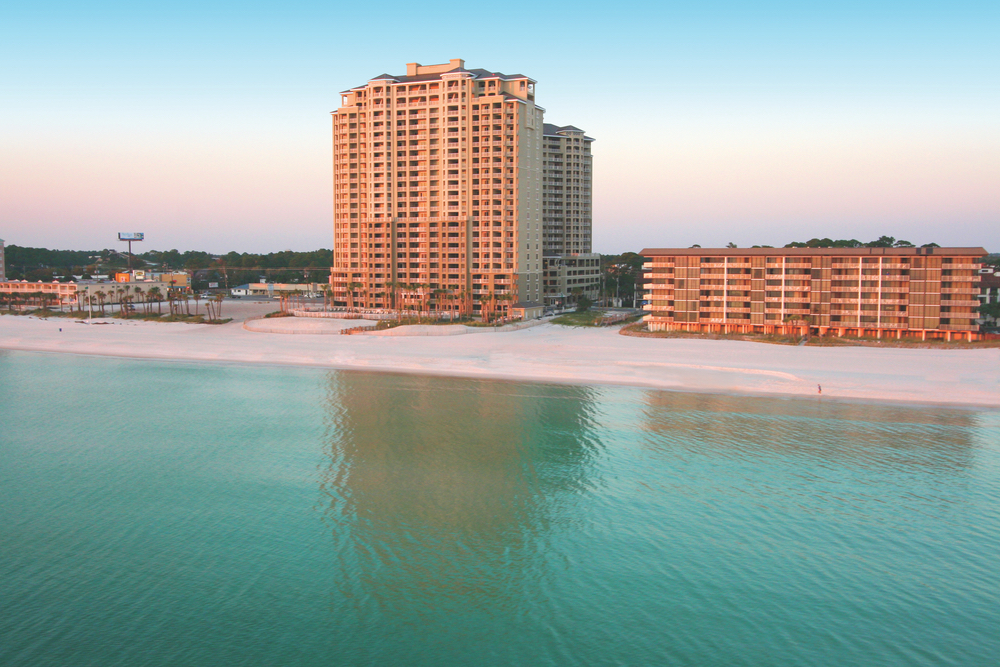 "We hope they enjoyed their time in paradise and will choose to vacation here again," said Bill's wife and store co-owner Elizabeth Campbell. "And, of course, we hope they'll stop by to say hello!"
It seemed as if the day could not get any better as Stacy and Kyle left McCaskill and Sarah Carolyn with a bundle of fabulous jewelry—but it was not over yet. Sunshine Shuttle took the pair on a drive down Scenic Highway 30-A, a favorite local area reminiscent of the very best of Old Florida, where they stopped by Blue Mountain Beach and were greeted by artist Justin Gaffrey at his studio gallery.
Gaffrey's work can be seen all over the Emerald Coast, gracing the walls of such places as Northwest Florida Beaches International Airport, Seaside, and V Seagrove restaurant. Kyle and Stacy spent time admiring Gaffrey's work before finally agreeing on a painting of sunflowers surrounded by the lyrics to "You Are My Sunshine." Stacy said they had the perfect spot for it in their Colorado home, allowing them to always have a bit of Florida sunshine around.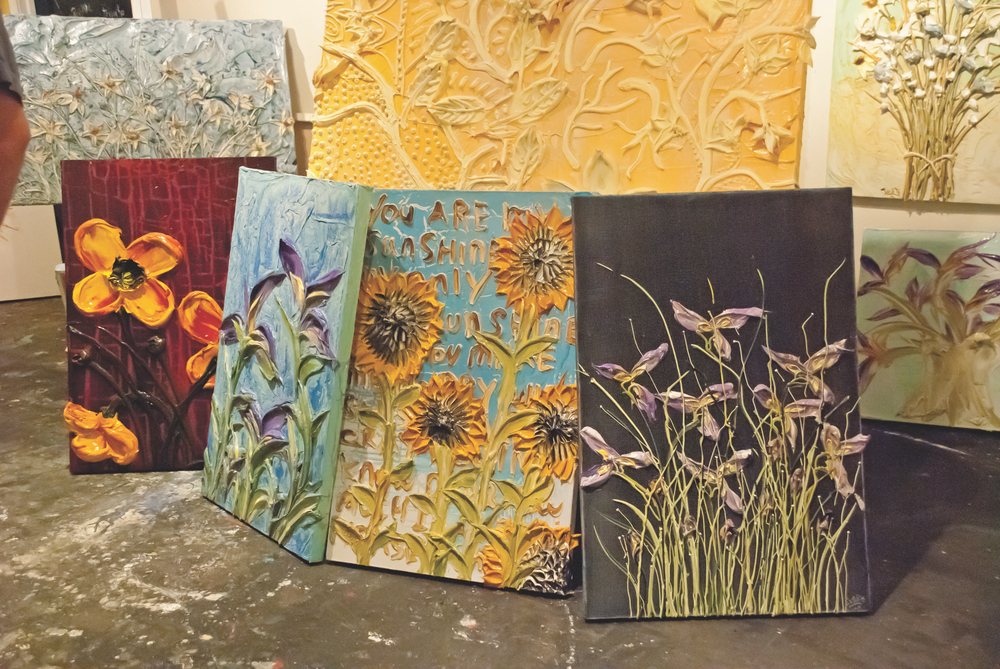 "I am often asked why I paint flowers, particularly sunflowers," Gaffrey has said. "I surmise that it is because flowers are that which we behold most beautiful, and so beautiful is this transcendent place, that this is the interpretation that springs forth. Hence the power of symbols."
Unfortunately, all good things must come to an end and Sunshine Shuttle took the couple back to the airport. Kyle and Stacy Himmerick boarded Southwest Airlines to return to "the real world"—but not without wonderful memories and treasured keepsakes of their romantic getaway in paradise. When asked, they couldn't pick a favorite part of the vacation.
"Just all of it," Kyle said.
And though the Emerald Coast was sad to see them go, seeing a wonderful young couple enjoy themselves was reward enough. The Resort Collection has continued to work closely with Southwest Airlines and Spirit Magazine since the LUV giveaway, providing prizes for Southwest's "40 Days of Prizes" anniversary event. The Resort Collection also held the "Show Us Your Happiness" Facebook photo contest this summer, providing lucky winners with a four-night stay at Majestic Beach Resort, eighteen holes of golf at Hombre Golf Club, and dinner at Firefly restaurant in Panama City Beach.
"We were very happy for Kyle and Stacy," Lacewell said. "I believe they had the best Panama City Beach experience possible during their stay. It's always a joy to see people having fun and sharing memories at our resorts and knowing that we were a part of it."
"I can't believe we were so lucky," Stacy said. "I know it sounds corny to say, but it really was the vacation of a lifetime."
—V—
ARTICLE CATEGORIES