A lesson in perseverance from a former Green Beret and community activist
By Tori Phelps | 
Photography by Romona Robbins
Brian Haugen's life has included plenty of high points. But it has also been plagued with unimaginable obstacles, including the death of his only child, fifteen-year-old Taylor, as a result of a football injury two years ago. From trying to root out Taliban forces in Afghanistan to steering the Destin business community through the aftermath of Deepwater Horizon's oil spill to transforming the worst moment in a parent's life into something positive, Haugen has turned perseverance into an art form.
He learned early that change was a constant in life, thanks to his Air Force general father's highly mobile career. During his senior year at a military high school, he realized he was cut from the same camouflage cloth. "I was there for all of two weeks before I knew I wanted to be an Airborne Ranger and jumpmaster in the Eighty-second Airborne Division," he says.
Following college, that is exactly what he ended up doing. During his twenty-three-year military career, Haugen also earned a spot as a member of the prestigious U.S. Army Rangers and the Special Forces (Green Bere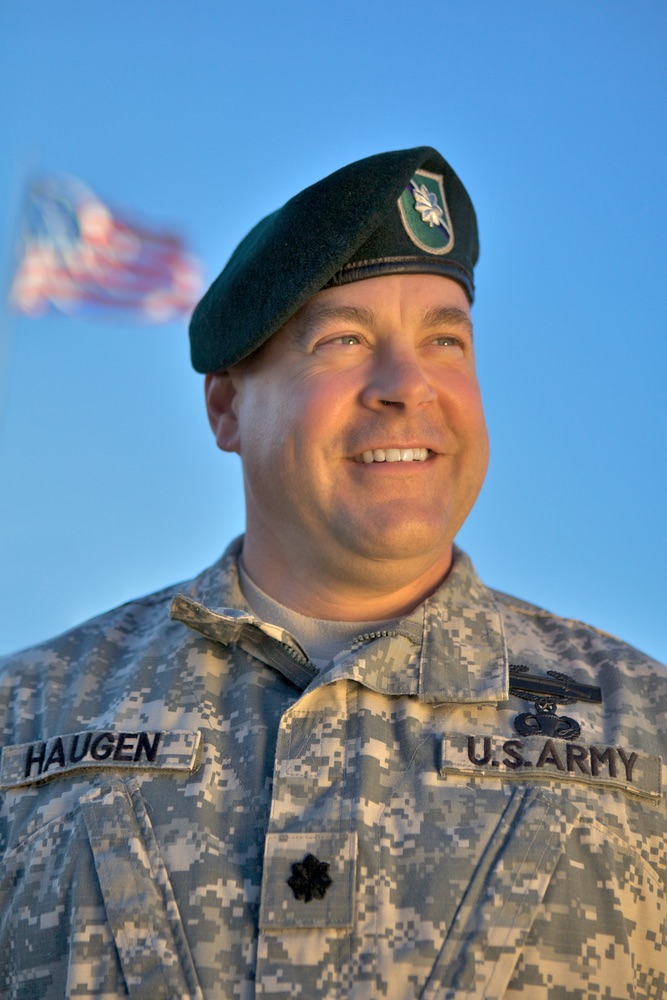 Haugen left active duty after Operation Desert Shield/Desert Storm, but he maintained his military standing by opting to be part of the National Guard. In 2002, he was called to active duty again—this time to Afghanistan, where the U.S. was just beginning to send troops. "Green Berets in Afghanistan didn't really have a front line," he explains. "You have to understand that when I was there in 2002–2003, most of the places we went had never seen an American—ever. And our mission was to go into a village, try to meet with the village leader, and either overtly or covertly root out the Taliban and al-Qaeda."
After nearly ten years of living as a civilian, it would be understandable if Haugen had found a return to the rigors of military life a huge adjustment. Not so. Transitioning back again afterward took its toll, however. "Putting down my financial calculator and picking up a rucksack was easy; returning from the war and getting the battlefield out of my head was the hard part," Haugen says. "When I deployed, my son was eight. When I came home, he was ten. It was very difficult initially for my wife, Kathy, and me to redefine our roles. So much had happened while I was gone, and I had to try to catch up on everyone's lives."
He took a hit professionally as well. Haugen had entered the financial services field in 1993 following his first release from active duty, but after his tour in Afghanistan, he essentially had to start from scratch in terms of rebuilding his client base. He also had some work to do internally. "Not only did I have to try to figure out what had happened on the macroeconomic level in the past year and a half, but I also had to regain the confidence to convey that expertise to my clients, which was extremely difficult," he admits.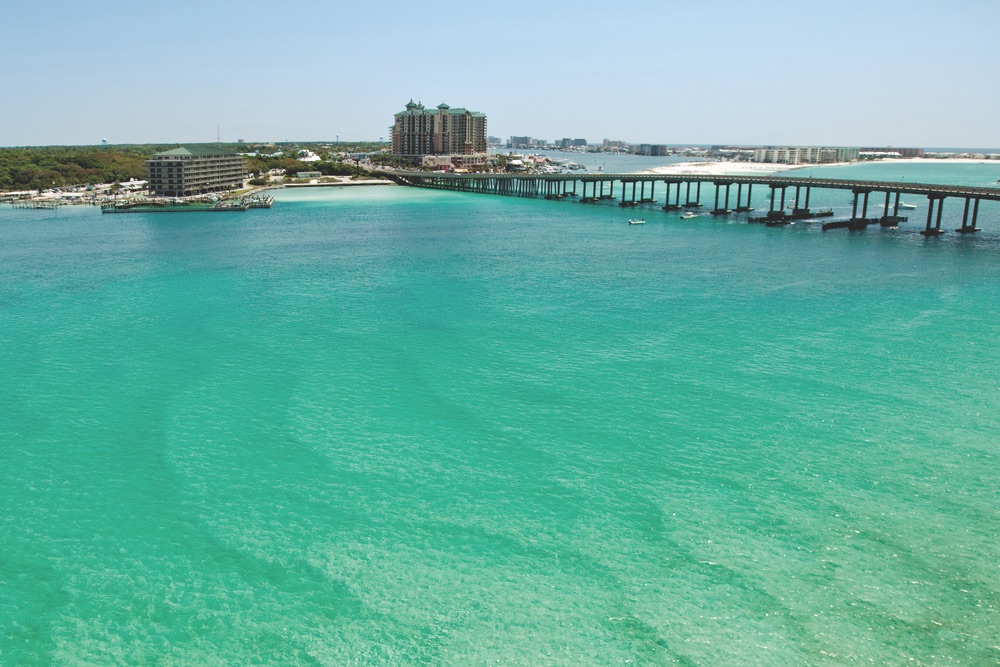 Not surprisingly, he regained his foothold quickly and, two years ago, launched Emerald Coast Wealth Advisors in Destin with partners from his previous Wall Street firm. The move into business ownership—though exciting—was yet another leap into the deep end for Haugen. But any hurdles he was jumping soon paled in comparison to the next trial: finding a way to make sense of his son's death.
Two things helped him get through the initial devastation: a book called The Shack and his faith. "I know where my son is," he says simply.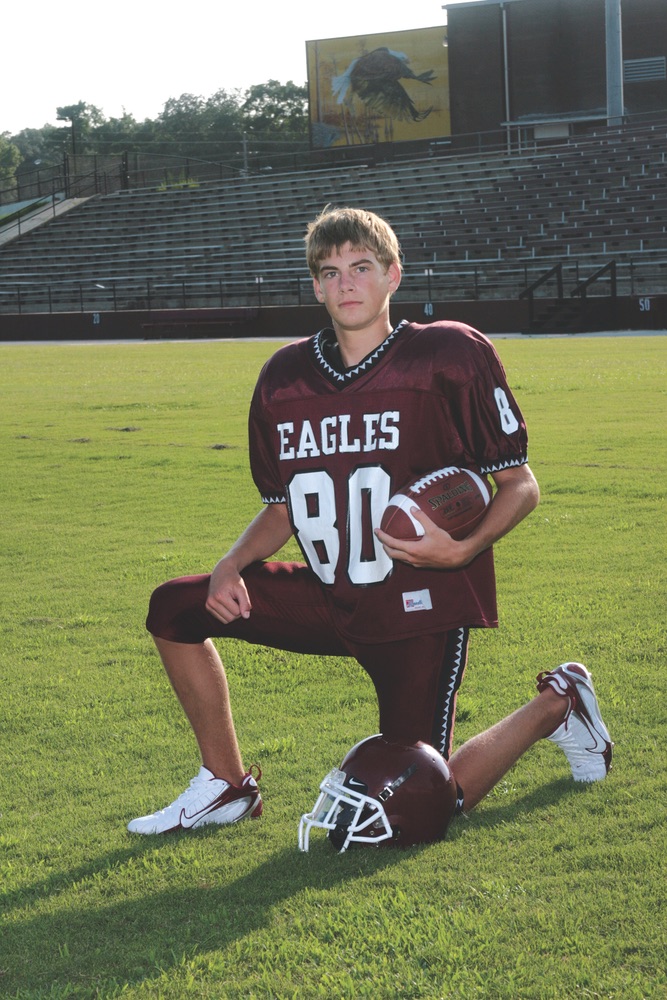 Haugen, the resilient Green Beret who was trained to deal with insurmountable odds, fought to wrap his mind around a situation he couldn't control or change. The only thing that was within his power was his response. Soon after the death of their son—known to family and friends as "T"—he and his wife formed the Taylor Haugen Foundation to fund scholarships for student-athlete leaders and impact the community in a number of other positive ways. "The foundation was actually one of the major motivators that got me out of bed and moving forward," Haugen recalls. "It's a way to share T's legacy and inspire all of us to live bigger, better lives."
Despite his seemingly innate ability to overcome every obstacle, big or small, Haugen contends there's nothing remarkable about him, except perhaps for a "don't quit, never give up" attitude he shares with his late son. "In some capacity, we all go through tough times and tragedies," he says. "One of my favorite quotes is, 'It's not what happens to you that determines your success. It's how you react to what happens to you that determines your success.' A lot of people get beaten down and they stay down, but there's just too much to live for to stay down. Luck favors the brave."
Destin: Progress through Perseverance
Before the tragic death of his son, Taylor, in 2008, Brian Haugen had committed to chairing the Destin Area Chamber of Commerce in 2010. After some soul-searching, he decided to keep his promise to the Chamber—and wound up navigating an unexpected land mine in the form of an oil spill in the Gulf. Here, the immediate past chairman provides insight into a year that, as he says, "started easy, got ugly, and ended up successful."
Why did you initially agree to be chairman of the Destin Area Chamber of Commerce?
I've always been focused on community service. Growing up the son of an Air Force general, we moved around a lot. We came to Niceville when I was five years old and built our homestead, but we didn't return until the early 1980s. Now that I'm "back home," I feel an even stronger need to serve the community that provided such grounding for me as we moved around.
Northwest Florida air traffic, hotel activity, and job growth are experiencing a boom. In your view, is that a result of a rebounding economy or specific initiatives by local organizations?
Both, actually. The local chambers, economic development councils, tourist development councils, cities, counties, and several external entities—both private and governmental—have all worked very hard to create initiatives to jump-start our local economy. While those efforts are clearly going to benefit our area in the long run, I truly feel that what's helping us see the beginning of a rebound is simply the attractiveness of our area coupled with consumers wanting to ease back into some leisure spending.
Our area got a head start into the recession when Hurricane Ivan hit in 2005. But because we're dependent on tourism and discretionary spending, I always felt that our area would lead in the recovery as well. When people start to feel like things are turning around and they haven't had a vacation for a year, they might say, "Let's go to Destin." Last year, we would have seen the beginnings of that recovery if we hadn't suffered from the Deepwater Horizon disaster. Unfortunately, that set us back another year.
What was your biggest challenge as chair?
The main challenge was attempting to get the press to report that all was well in the Destin area, that we were still open for business. Unfortunately, the press kept showing that single oily pelican that was probably filmed in Alaska back in the days of the Exxon Valdez incident.
What are your predictions about growth in the Destin area over the next few years?
Excellent, but not as most might gauge "growth." Many equate the success of our area to residential and commercial property valuations. I don't believe those of us who are underwater in real estate assets are going to emerge from that within the next few years. However, I do believe we'll see growth in new, and perhaps more exciting, areas. For example, we're attempting to attract new cottage industries to our area—small to midsized companies that, through technology, can essentially operate from anywhere in the country. So why not here? If we can diversify our economy with this type of business, we'll position ourselves to better protect against the next (inevitable) economic downturn.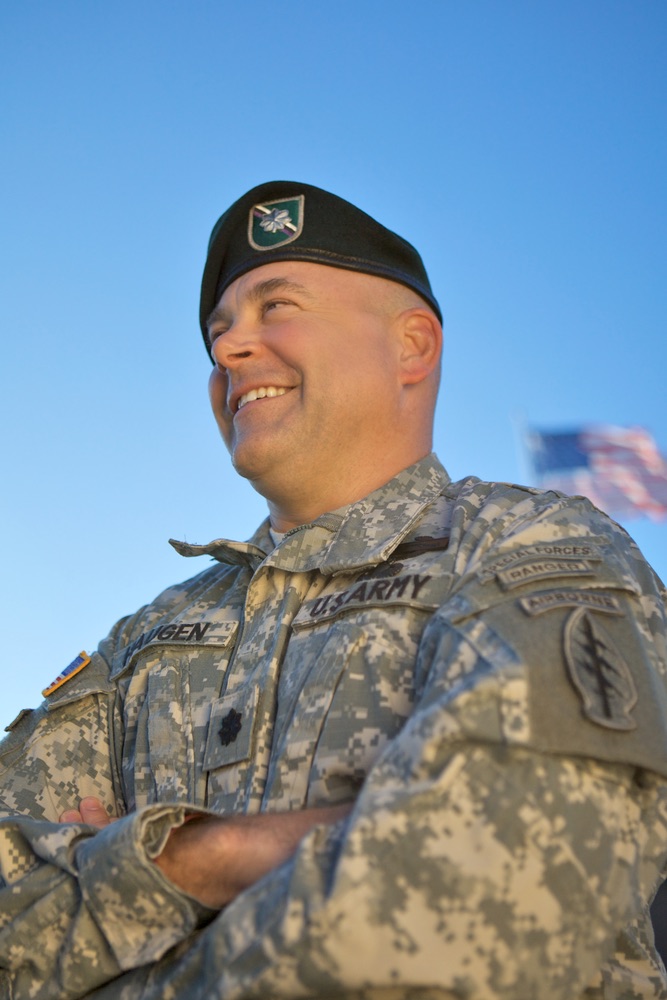 How can local residents contribute to positive growth in the Destin area?
Everything from shopping locally—versus using the Internet—to making sure their family members and friends outside the area know we're open for business and tar ball free!
Do you foresee lasting benefits from the community's united efforts to combat the effects of the oil spill/poor economy?
They say you can see the best and worst in people during tough times. I can say confidently that the poor economy brought out the best in us. Take the Destin fishing fleet, for example: the whole community came together to help them and their families as they suffered through the oil spill and lack of tourists. And that's just one example.
In terms of community leadership, we've worked hard across chamber, city, and county lines to benefit the area. Never before have all these entities—which may have been competitive in the past—come together to work toward recovery. And that relationship building, formed out of survivability, has positioned us to recover better and be better in every capacity as we go forward.
— V —
ARTICLE CATEGORIES