By Jordan Staggs | Photography by Gustav Schmiege, courtesy of Lucchese
Country music and cowboy boots go together like biscuits and molasses. Still, this summer, it was an extra special moment when Lucchese, a renowned Texas-based bootmaker, teamed up with eight-time Grammy winner Chris Stapleton to create a capsule collection of six handcrafted designs. The collaboration comes at a perfect time to celebrate the craftsmanship and artistry of Lucchese, which is celebrating its 140th anniversary this fall.
The collection, which includes three unique styles in two colorways each, dropped in June of this year and could be described as a classic suite of boots, evoking the true spirit of the American West.
"Lucchese boots are what cowboy boots are supposed to be," says Stapleton, who has long been a fan of the brand and has worked with the team on ideas for these designs for about five years. "I can't wait for people to try them on and find out what I already know: when you put a pair of these on, you don't need anything else." Indeed, the musician boasts a collection of vintage Lucchese boots and often wears the brand's shirts onstage. His love for the company began over a decade ago, when he made a stop at the Lucchese factory in El Paso after one of his Texas concerts.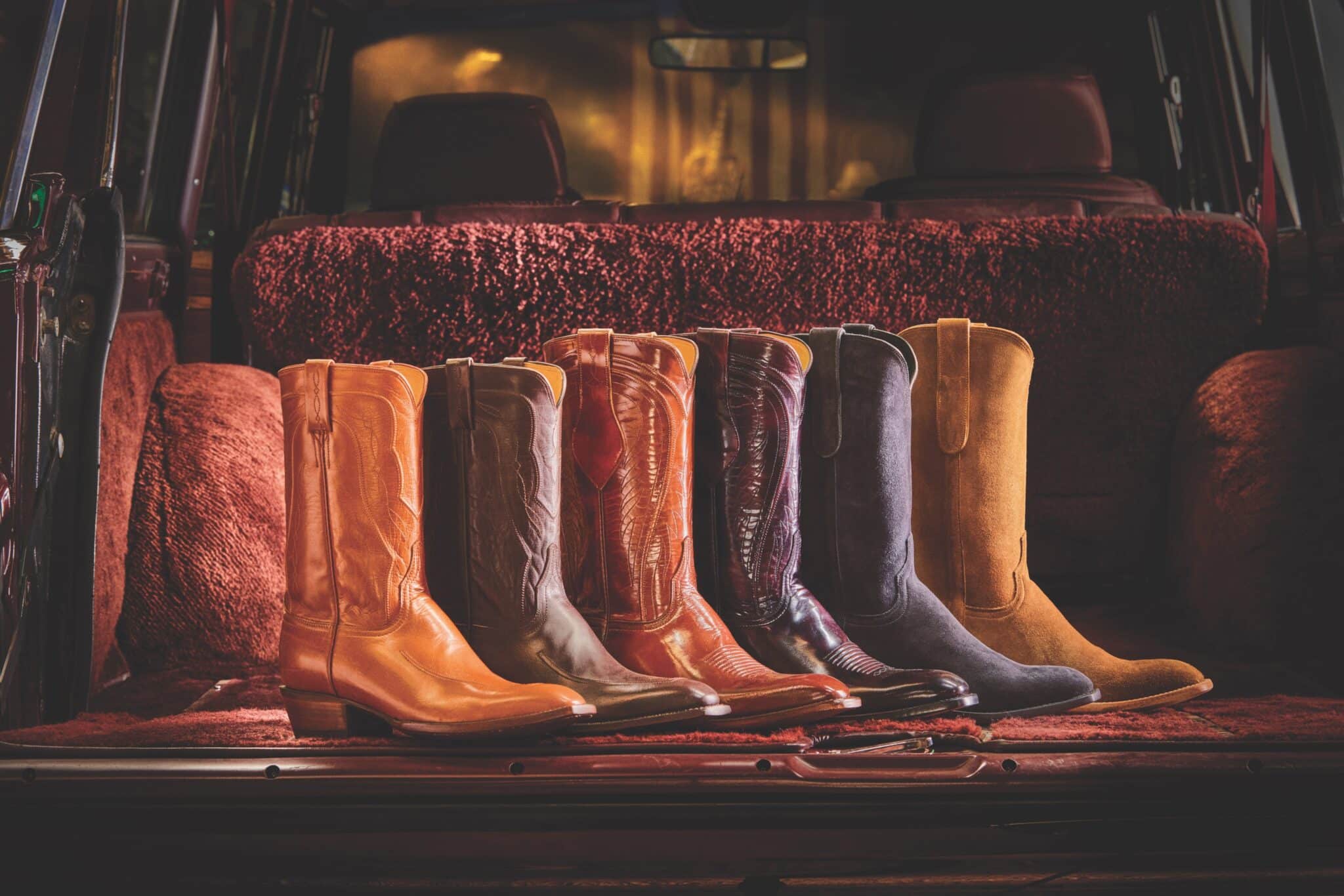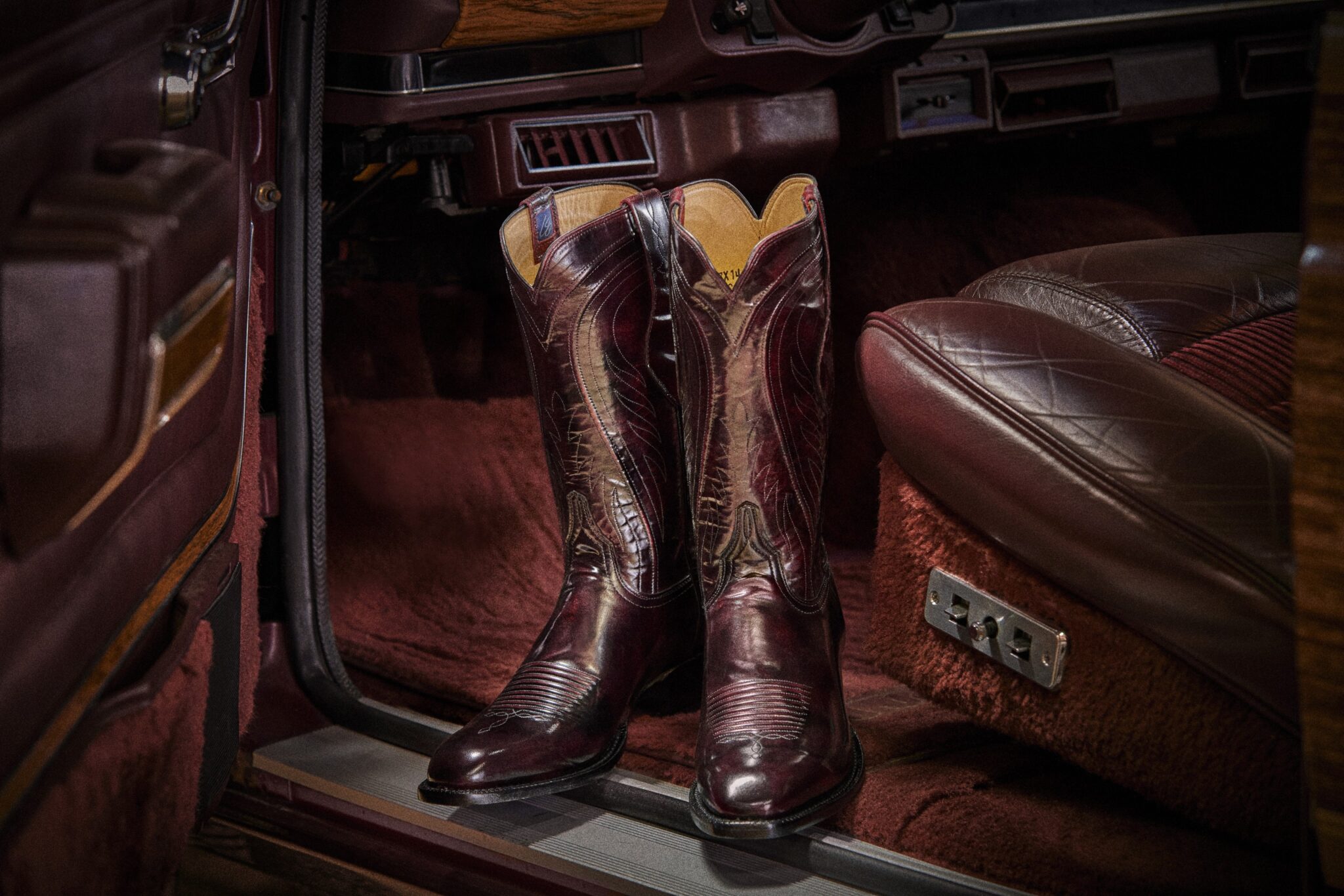 "Since then, Chris has been back to the factory several times over the years, which led to the collaboration," says Doug Hogue, vice president of product at Lucchese, who is excited about this collection with Stapleton and the way it furthers the brand's heritage as an American classic. "The collaboration officially kicked off in 2018 with us remaking vintage boots he had bought through eBay. During the five-year design process, which was interrupted by the pandemic, Chris was very involved in the creation of each of the boots, from design to naming."
"Lucchese boots are what cowboy boots are supposed to be."
The final products include the Original, the San Antonio, and the Old Friend. "The Original is a direct pull from the archives and is a replica of the first pair of boots Chris Stapleton ever designed during his first visit to the Lucchese factory," says Lucchese. "These All-American Buffalo boots boast a hand-corded moccasin toe that is a testament to the craftsmanship and attention to detail that Stapleton and Lucchese celebrate. The San Antonio is an echo of Lucchese's vintage designs, featuring a colorway in the brand's coveted black cherry finish. The boots are made with a brush-off Santini goat with a high-shine finish and historic Seville hand-cording detail inspired by the San Antonio factory. Finally, the Old Friend bridges the gap between grit and traditionalism thanks to its Western silhouette and supple suede leather, acting as the 'songwriters' uniform,' and paying homage to Stapleton's heroes who, in fact, feel like old friends."
Hogue shares that Stapleton was an ideal partner for Lucchese not only because he was already a fan but also thanks to the similar values he shares with the brand, such as a commitment to craft, creativity, and traditionalism. "When you think about the craftsmanship of both a song and a pair of boots, there are a lot of parallels, and it means so much to us at Lucchese to create a line of boots that honors Chris and those shared values," the VP says.
The inspiration from the vintage styles that Stapleton loved includes clean, classic styles with outstanding workmanship that are easy to wear daily. Choosing three different types of leather offered the chance to get more creative with the look and feel of each style. "Suede for a more rugged look, hand-burnished calf to showcase the details of great craftsmanship, and finally, our signature brush-off for a dressier feel," Hogue shares. Stapleton also selected the X1 toe, a classic toe with a chiseled nose.
"I'm of the mind that everything can be refined to an art," says Stapleton, "and that's what I love about Lucchese boots—they've taken bootmaking and refined it to an art."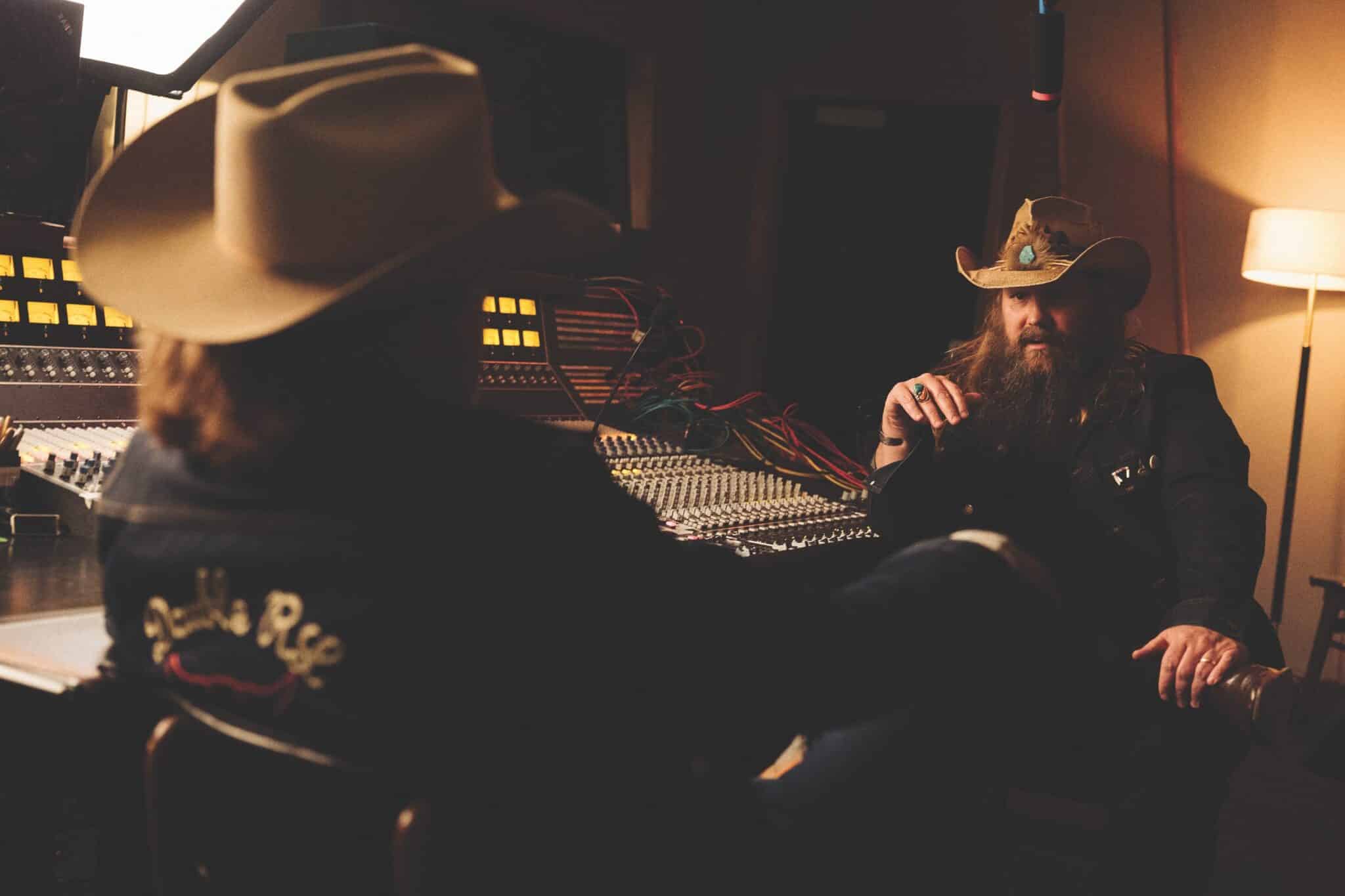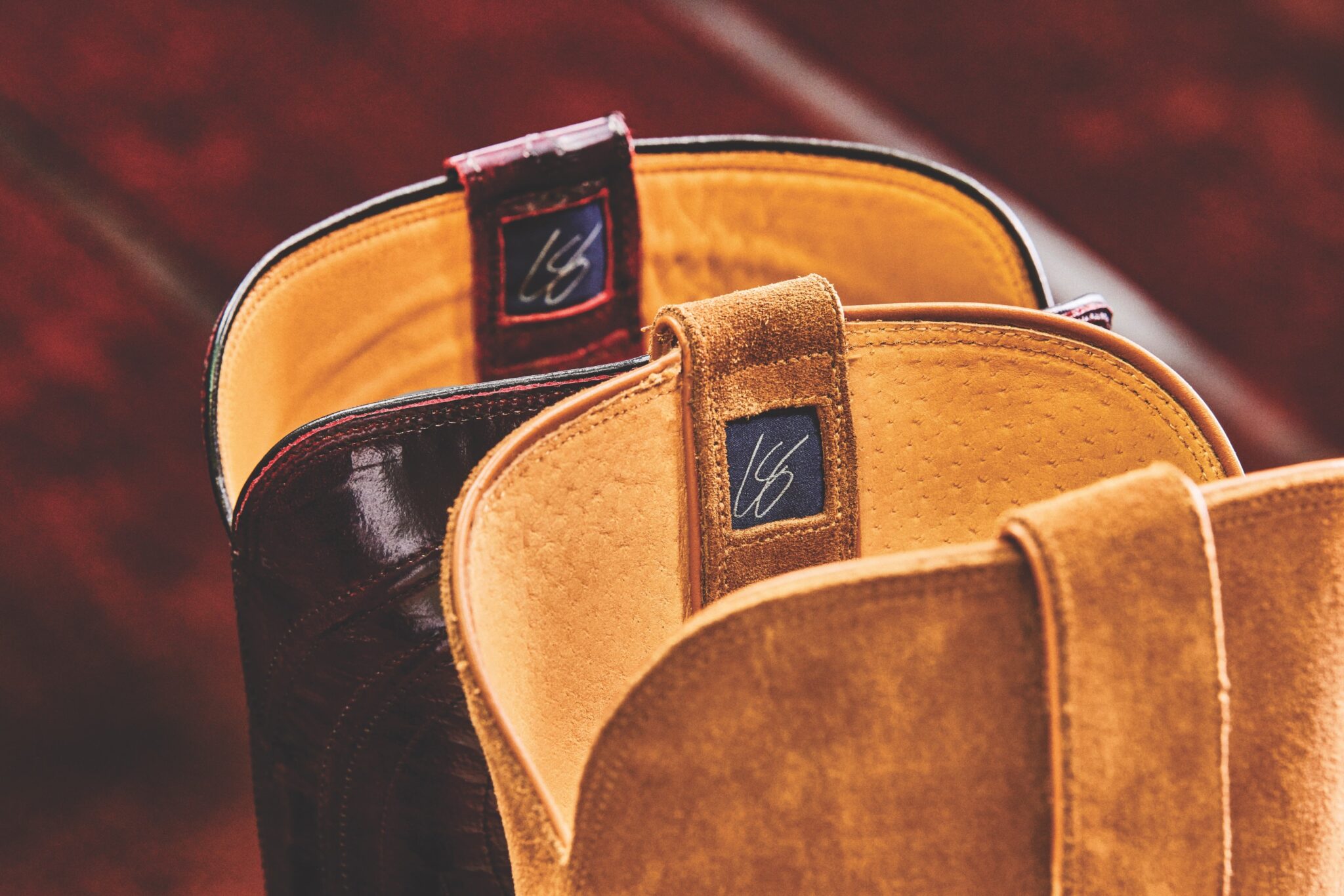 This collection is just the latest of many prestigious partnerships for Lucchese. Being around for 140 years, the brand has been the chosen cowboy boot of various celebrities and style icons. "In recent years, we've launched partnerships across several facets, from bespoke collaborations with model and designer Erin Wasson to hatmaker and milliner Nick Fouquet and other musical artists, like singer-songwriter Stephanie Quayle," Hogue says. "Each collection Lucchese launches differs from the rest, but they all are created with the same time-honored craftsmanship techniques that result in handmade boots of unrivaled quality, fit, comfort, and style."
The Lucchese x Chris Stapleton collection also aims to do some good with each pair of the Old Friend, the San Antonio, and the Original sold. A portion of the profits benefits Chris and Morgane Stapleton's charitable fund, Outlaw State of Kind. The nonprofit supports various causes, including natural disaster relief, fighting hunger, supporting veterans, and more. "We are thrilled to be part of this mission with a portion of each boot purchase going back to making an impact," says Hogue.
Heading into its momentous anniversary, Lucchese aims to hold its stewardship as a maker of the best Western footwear in the marketplace with high-quality raw materials and old-world construction techniques. Stay tuned to Lucchese's website and social media to learn how they will celebrate with exclusive products, events, and new store announcements.
— V —
---
Visit Lucchese.com to learn more or shop now.
ARTICLE CATEGORIES