Vintage Couture by Loveworn
By Megan Waldrep | 
Photos by Meadow Rose Photography
It's not just a clothing label: it's a vibe—a place where the soul of each vintage piece speaks to the soul in you. Together, pop artist Wallace Piatt and stylist/seamstress Jill Johnson (who also photographs like a Guess model) form Loveworn, a barely three-year-old brand that exudes Americana. A trip to their shop in Santa Barbara, California, is the perfect stop on any dream road trip down Highway 101 before you end the day with an epic sunset.
The jaw-dropping array of vintage denim and reworked vintage pieces at Loveworn can be described as couture artisan style—edgy for some yet with a "joie de youth" for women and men of every age. Take, for example, the vintage Saks Fifth Avenue camel-hair blazer with metal-studded lapels and spray-painted sleeves, the luxurious cashmere cardigan with a fur collar and punk band Black Flag stenciled on the back, or the old-school Levi's with sewn-in African indigo fabrics, vintage patches, and bright hand stitching along the pocket and down the leg. Each piece in the shop is carefully selected, and Johnson and Piatt often work together to alter garments for an extra touch of magic.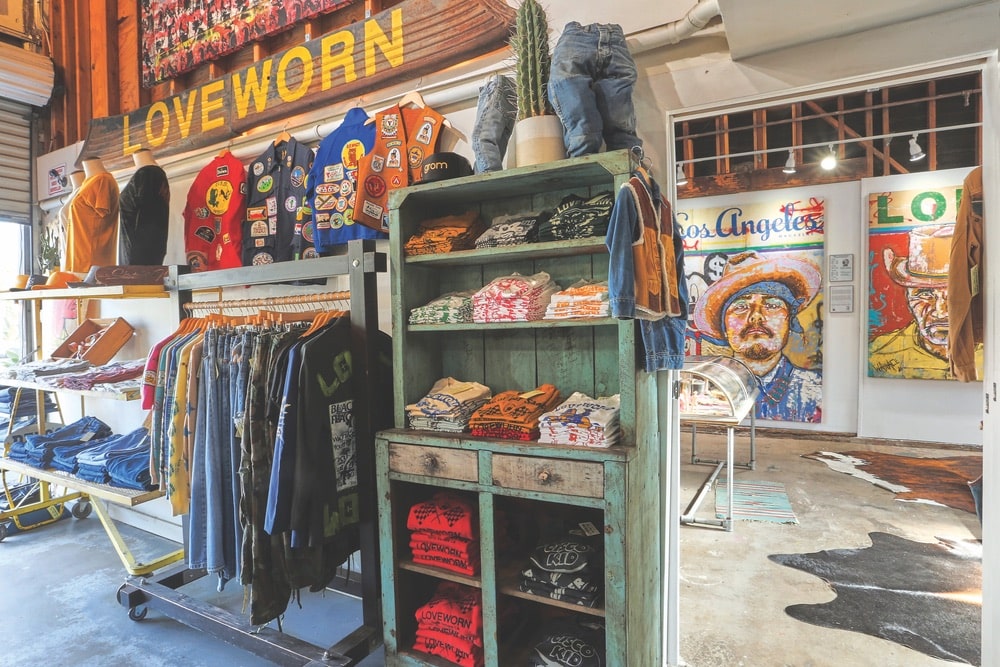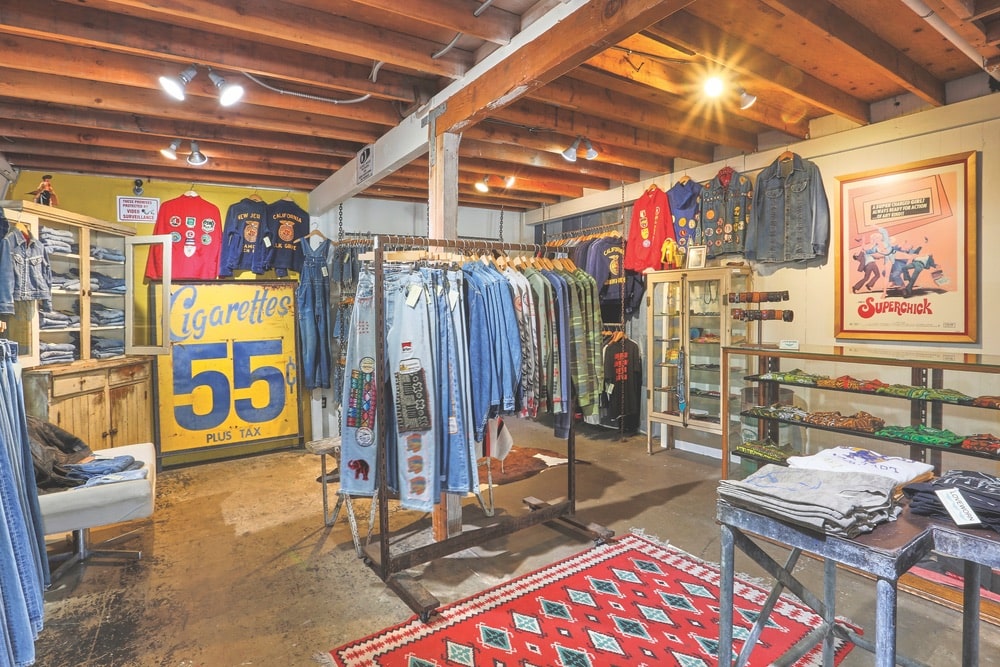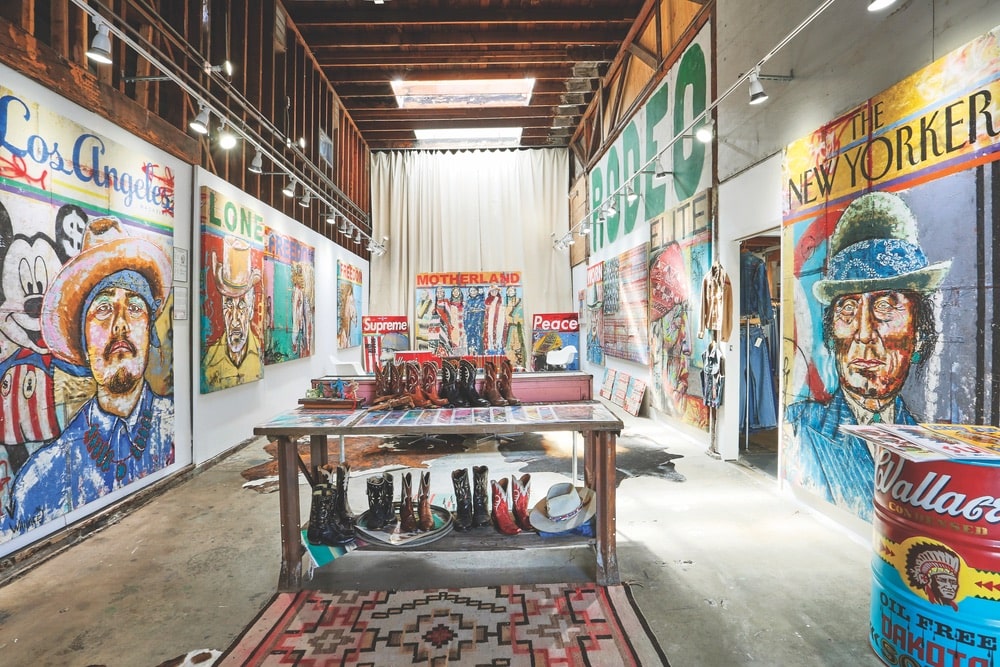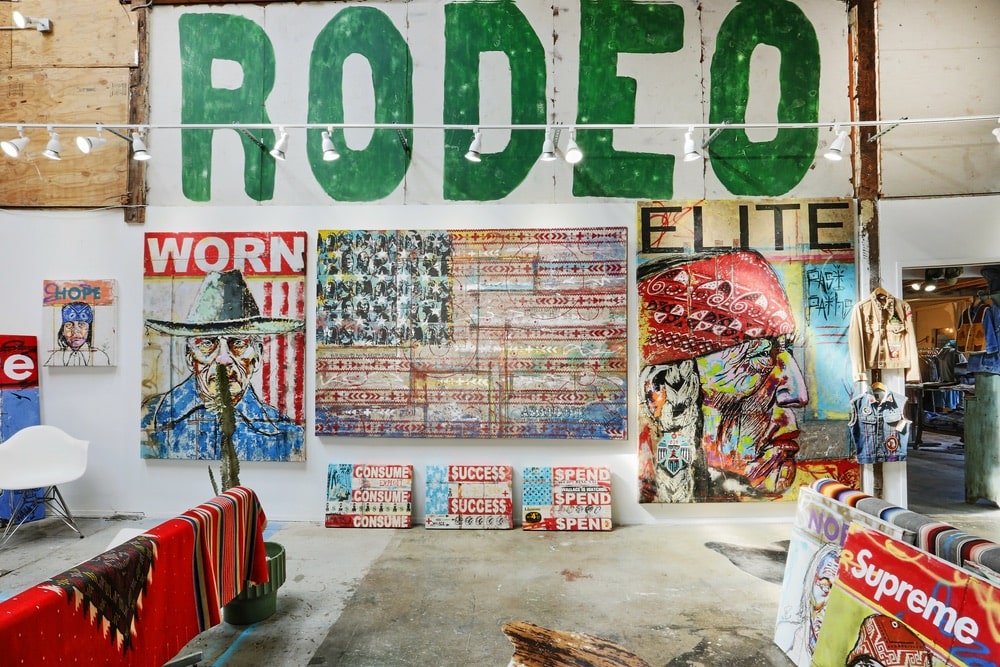 "We're creative together and we trust each other," says Johnson. "We see eye to eye on things."
This isn't the duo's first rodeo. Piatt and Johnson, once married and now forever besties, opened a popular predominantly vintage clothing shop in 1991 called True Grit, also in Santa Barbara. For sixteen years, they specialized in coveted old American denim that amassed a huge following overseas. (In other words, they were big in Japan.) The couple scoured vintage shops around the country, a real time-consuming process for those not dedicated to the hunt or patient enough to withstand the hours it takes to find wearable treasures. But the couple thrived on it. The self-proclaimed "thrift shop junkies" held prized vintage finds overhead the way world heavyweight wrestlers display shiny gold championship belts. They sold a ton of merchandise and learned a lot, but after a decade and a half, they called it quits.
"We literally had nothing to open a clothing store, but we did everything on a budget and we kicked ass."
Piatt focused on his craft—mostly large-scale pop-Americana paintings, and battled an alcohol addiction he's since overcome (he shares his art along with his recovery on Instagram @wallaceisart). Johnson moved out of state to pursue other passions. Although they lived separate lives, the two kept in touch.
Three years ago, Johnson returned to Santa Barbara and almost immediately signed a lease for an abandoned warehouse in the Funk Zone, named for the "funky" industrial warehouses that were home to artists and start-up businesses since the mid-1900s. The spaces have since turned into contemporary restaurants, tasting rooms, and a few local boutiques. She persuaded Piatt to come take a look. He was reluctant at first, but once Johnson rolled up the garage door to the large, dusty space with concrete floors and lime green walls, the spirit of True Grit bubbled to the surface. The pair decided it was game on. The trouble was that they had no inventory, only a vintage American flag, which they quickly hung and built the Loveworn aesthetic around.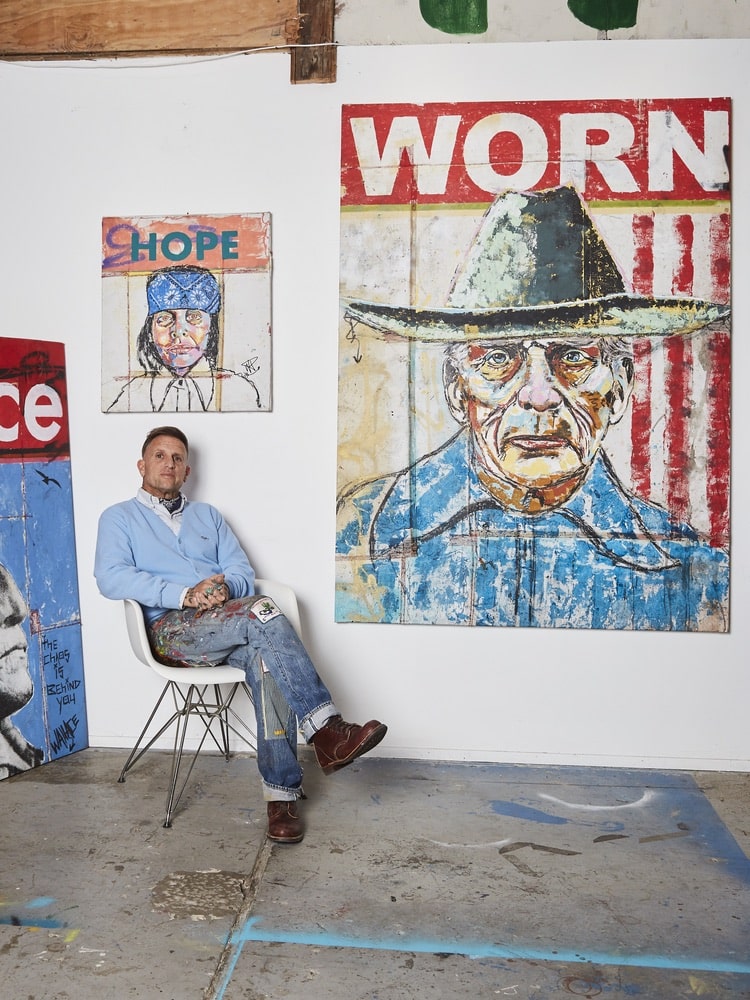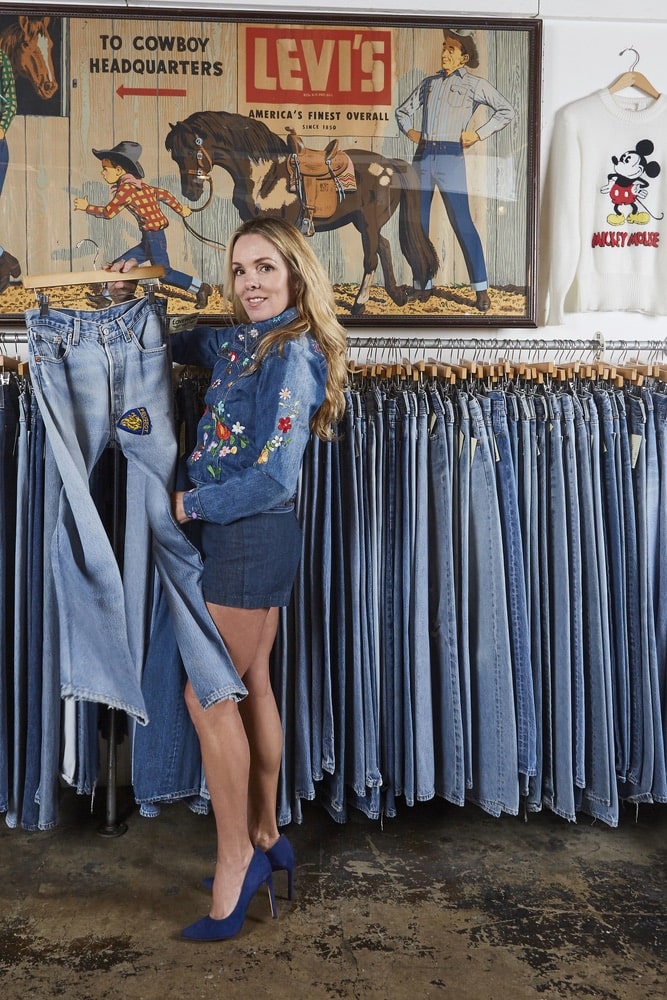 "We literally had nothing to open a clothing store," Piatt admits, "but we did everything on a budget and we kicked ass." For two months, he and Johnson worked fourteen-hour days to bring a reimagined "denim body shop" to life. Johnson adds, "We cranked out T-shirts, folded Levi's, visited swap meets, and found cool racks, hang tags, and sewing labels."
They built a shop that's turned into a cultural movement, an incubator for the brand: while one side of the space is the store, the other is home to Piatt's art gallery, creating a unique museum of eclectic style. "I hate using the word fashion but I like style," Piatt says. "Some people have immense style. They'll mess around with thrift shop s***, and it's not new fashion, but they made it fashion in that way." Johnson and Piatt both sew, redesign, and paint clothing to create truly unique pieces known as "punk rock couture," and social media has taken notice. People from all over the country follow @lovewornsb on Instagram and travel to the warehouse-turned-cool-kids-clubhouse to dress like them.
"Wally and I have a fun time too. Sometimes we even amaze ourselves."
If someone's on the fence and wondering if they can pull off the Loveworn style, the tipping point usually occurs when they cross the threshold. "Once people are in the atmosphere, they get it," Johnson says. "You can feel the energy in the store, in what you pick up or see."
The Loveworn team is rebellious in its craft, not sticking to any one way of creating a piece. But there's a method to the madness, and they're proud of it. While many artists protect their creative processes, Johnson and Piatt post videos on social media as if to say, "This is what we do, and we're doing it our way." For example, they still use old-school screen-printing screens made back in the day by Piatt to print on vintage T-shirts. Then, they use primitive painting and sewing techniques to rework those shirts into unique wearable art. In response to those questioning why they use regular paint instead of proper screen-printing ink, Piatt answers the way a true painter would: "Well, we could, but it's not as opaque." It's what he's used to, he knows how to use it, and he has a ton of it. "If someone asks, 'Do you have a yellow?' We're like, right here—we have five different hues!"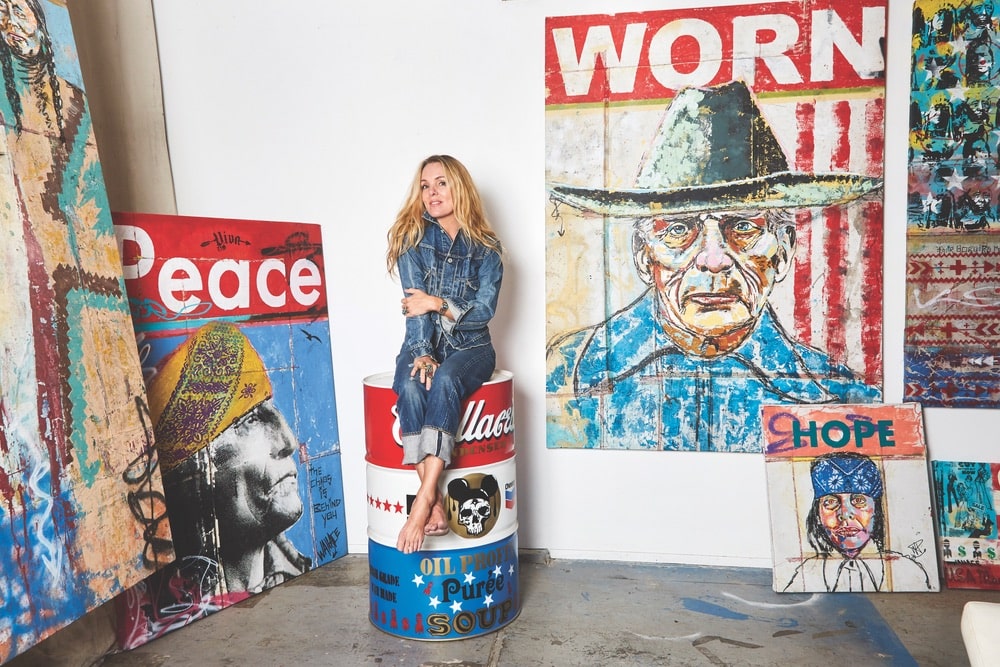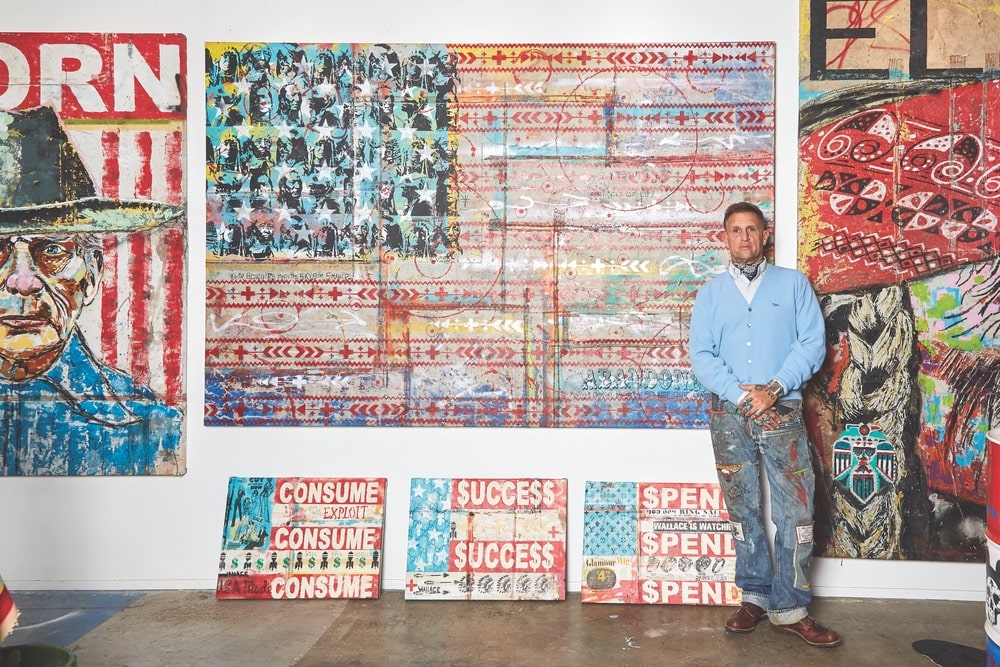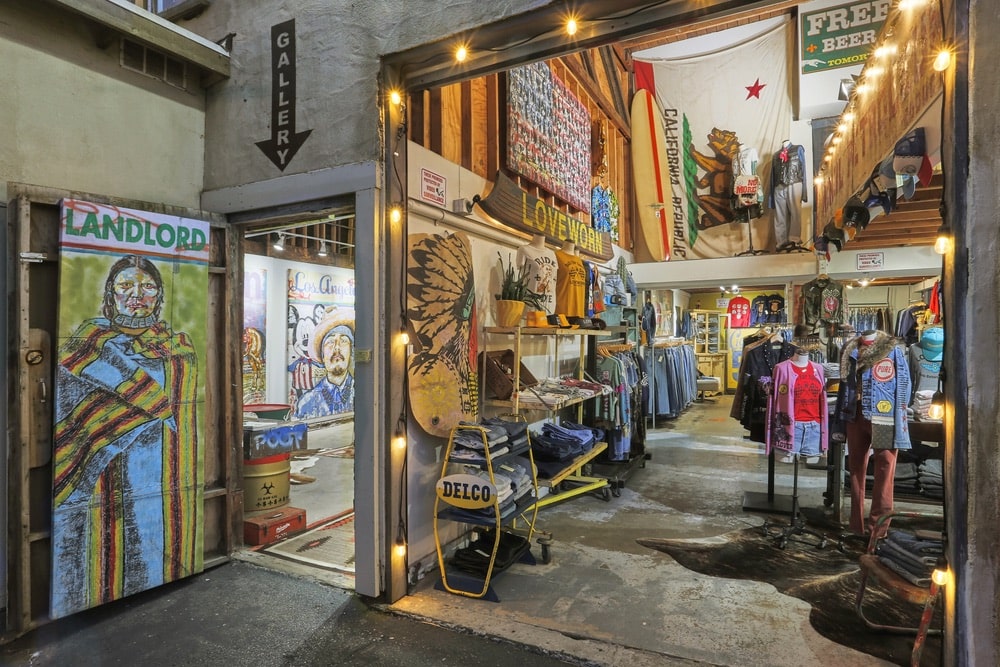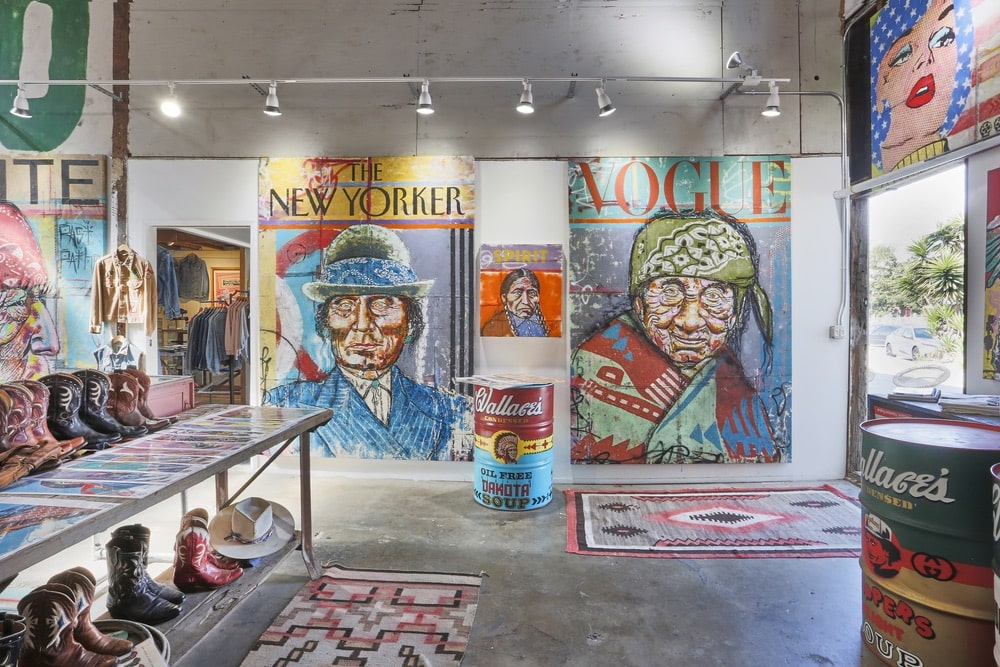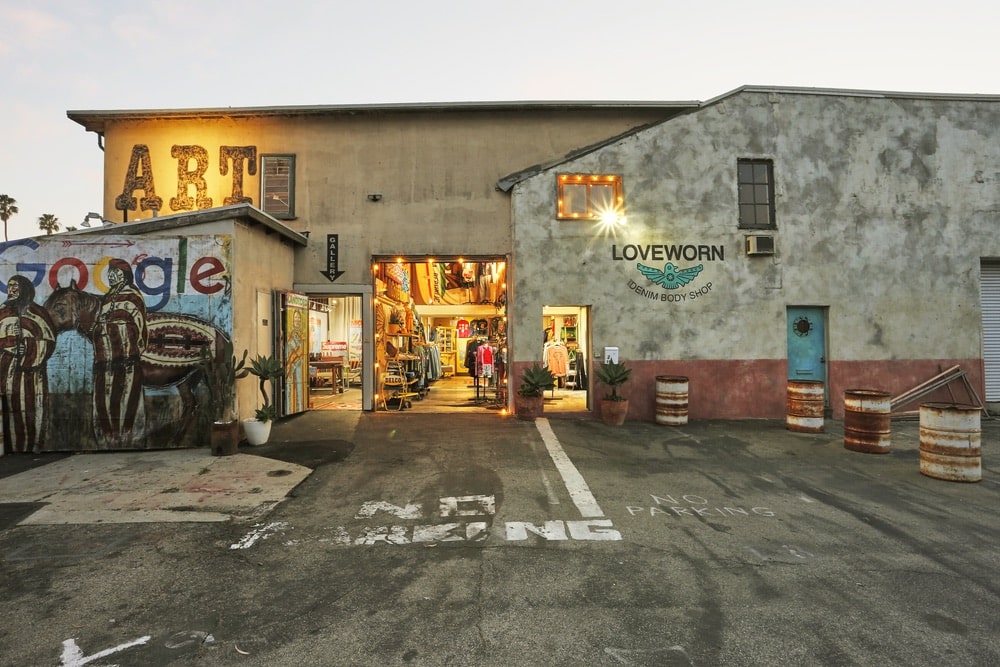 It's that perfection and spontaneity that people gravitate toward and devour, many to the point that they wear their Loveworn purchases right out of the shop. "Wally and I have a fun time too," says Johnson. "Sometimes we even amaze ourselves. At times, we won't have a plan and just say, 'Let's try this in baby blue. Maybe teal? Sure!'" The collaborations never end—even during this interview, they discussed how to style short shorts for spring and what screens to use for their next T-shirt collection. Where Johnson adds a feminine flair, Piatt sprinkles rock 'n' roll.
As purists of vintage, Johnson and Piatt honor the past and celebrate the present. As Johnson puts it, the essence of Loveworn "feels like your favorite pair of jeans, your dad's fuzzy sweater, or your boyfriend's old shirt you can sleep in." In other words, it's clothing that has lived in the best way.
— V —
---
Follow along with Loveworn on Instagram @lovewornsb and coming soon at ShopLoveworn.com.
Megan Waldrep is a freelance writer who recently traded life on a thirty-four-foot sailboat in Mexico for a vintage twenty-foot Airstream in Carpinteria, California. She also writes a relationship column under the pen name Elizabeth Rose. What does all this mean? Find out at MeganWaldrep.com.
ARTICLE CATEGORIES