Photography by Romona Robbins
Northwest Florida lifestyle expert Susan Lovelace has been helping her clients curate their homes for nearly three decades through her design studio and showroom, Lovelace Interiors. From fine home furnishings to accessories, art, and apparel, the Lovelace flagship location in Miramar Beach and its sister lifestyle store in Inlet Beach are meccas for those seeking an elegant coastal lifestyle. What some might not know, however, is that Susan Lovelace is the ultimate hostess!
As we plan for holidays and intimate gatherings at home this year, we look to the experts for advice on creating memorable events for our family and friends. Susan graciously shares her top tips for any soiree, big or small: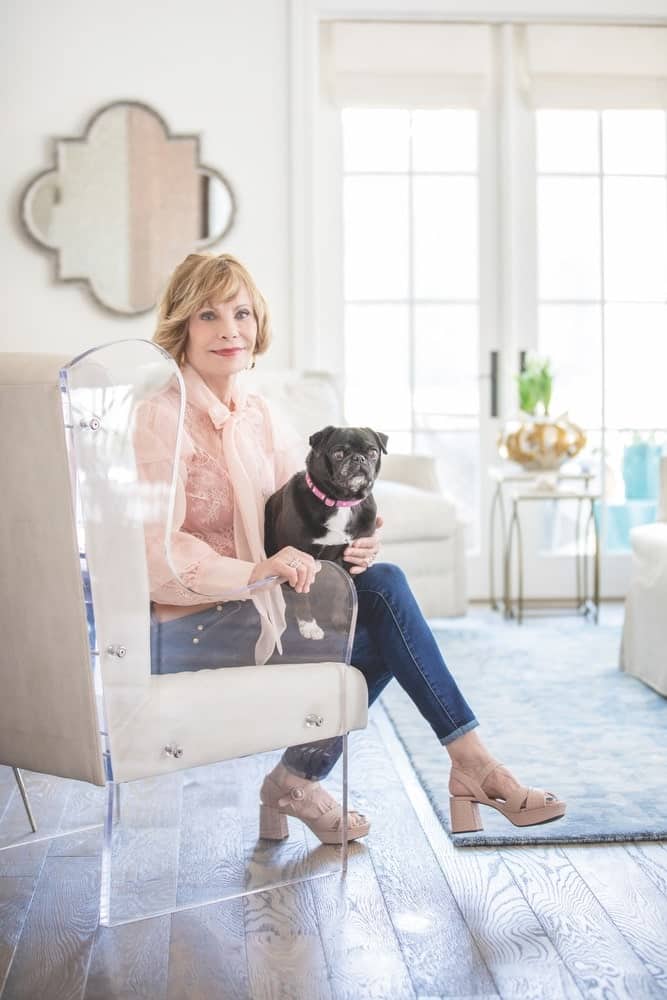 Enjoy the party yourself.
What's the point of throwing an event if you won't have fun? You are the host, so when planning, make sure you include foods, drinks, activities, and decor that you will love. Even if the event is in honor of someone else, like a birthday or shower, there are ways to put your stamp on it by planning something you know you will enjoy. The chances are that others will too!
Be prepared, but be flexible.
Make your plans well in advance. The bigger the soiree, the sooner you should start! You should determine the guest list early, and save-the-dates or invitations should be sent as soon as you have your date and time. It's courteous to give your guests plenty of notice. Make a to-do list and a to-buy list. Creating a timeline will also help for bigger events. Of course, there are always factors out of your control, such as the weather or the needs and desires of guests or co-hosts. Be ready and willing to pivot and compromise when needed. Do it all with grace and style, and you'll make the process look effortless.
A clean space is key.
Make sure your house is clean and tidy. Put everything away that doesn't make you smile. An upcoming party is a perfect time to purge your home of items you no longer love or feel are in the way. Whether you hire help or clean it yourself, give your home a good once-over the day before the event. This includes bathrooms, the kitchen (where guests will inevitably gather), front porches, and any space where guests might go. Having a clean bathroom with a candle burning and fresh hand towels goes a long way! When your house is clean and tidy, you can relax and focus on being with your guests instead of wiping down surfaces or moving things around at the last minute.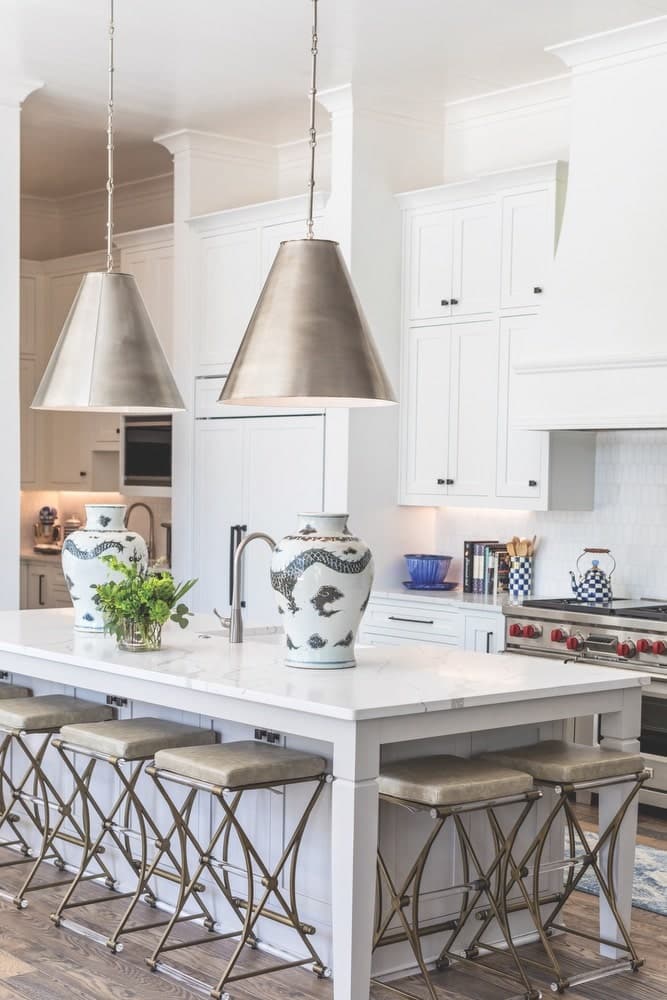 Serve something that tastes really delicious.
When it comes to the food, all that matters is that it's good! Simple party platters are fine if they include crowd favorites. You don't have to go all-out in the kitchen for a week or spend a fortune for your guests to love what you serve. Choose a menu that will leave everyone smiling, and if you're going for a buffet-style spread or passed hors d'oeuvres, remember that no one wants something too messy or complicated. Small bites should be simple enough to eat with minimal effort while mingling. A sit-down dinner menu should include your specialty as the chef or something that looks and tastes great but won't have you too exhausted to enjoy it yourself.
Make the party festive but don't overcommit to a theme.
When it comes to decor or themed parties, remember: it's your home, not Disney World. You don't need to make your space look like the inside of a piñata for Cinco de Mayo, nor do you need a cacophony of Christmas decorations for your holiday get-together. Fresh flowers and candles are always good ways to spruce up your space in a natural way. If you do choose to throw a themed party, find subtle yet memorable ways to work it into your decor or menu.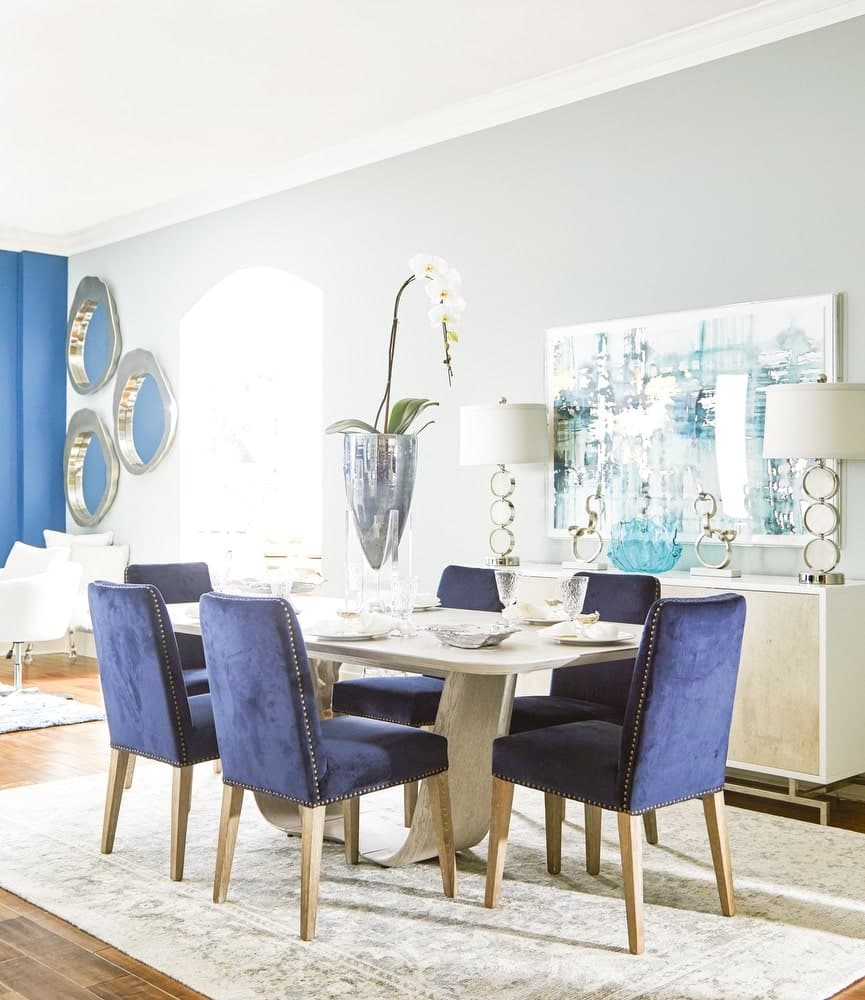 Welcome guests with a beverage.
Hand your guests a drink upon their entrance! Have bubbly on hand—very cold—for those who drink alcohol and something fun and refreshing for those who don't. It's important to get everyone comfortable and make them feel special from the very beginning of the event. They'll be more apt to mingle without feeling awkward, and you'll have time to continue preparations while they get to know each other or catch up.
For dinner parties, the table is the star.
Always set a beautiful table so your guests feel special. It doesn't always have to be formal. At my farm, I have sterling silver saddle-shaped napkin rings that a dear friend gave me, cowhide placemats, and napkins with boots on them. At my home in Santa Rosa Beach, I like to be colorful and coastal yet elegant. Don't be afraid to get out your good china! What are we saving our nice things for? Use them and enjoy them by sharing special moments with your friends. This will be far more meaningful than looking at them through glass forever.
Always serve dessert.
This is a party, and therefore a chance to cut loose and enjoy a treat. Keep the meal simple but have great wine, herbal tea, and a fabulous dessert for your guests to enjoy at the end. Having coffee available is a great idea, too, for those who might need a pick-me-up (or decaf for those who just enjoy it with their sweets). Dessert and after-dinner drinks will keep the conversation flowing and the smiles on your guests' faces until it's time to wind down. Having dessert prepared ahead and ready to serve will save you time and energy the day or night of the party (this goes for your meal and beverages, as well).
A generous spirit is the most important aspect of entertaining!
When you express your excitement and gratitude to your guests for attending your soiree, you are the ultimate hostess. Let them know you appreciate them taking time to come and engage with each guest as much as possible so no one feels like the odd man out. Be kind and courteous, but also be yourself! Your guests are not there to see a Stepford Wives robot. They want to see and spend time with you, so let yourself relax and have fun instead of getting too stressed about the event.
Just remember to enjoy yourself, and your guests will follow suit!
— V —
---
Visit LovelaceInteriors.com to learn more about this interior design and lifestyle studio, or visit their store locations in Miramar Beach and Inlet Beach, Florida.
ARTICLE CATEGORIES