A Legacy of Style
Interview by Lisa Marie Burwell
Describing a larger-than-life person like Susan Lovelace is not easy, but "a style maven to the nth degree" is a good place to start. This accomplished, elegant, regal, and inspiring woman is beautiful inside and out. Our business relationship turned friendship dates back to 1994. She founded her eponymous interior design firm in 1995, and it has blossomed into one of the most highly sought-after design firms for architects and homeowners throughout the Southeast.
Susan built Lovelace Interiors in Miramar Beach, Florida, on Scenic Highway 98 long before many businesses were here. It was a simpler—and much less congested—area back then. We met when Susan was working at her first business, Clements Antiques, while she was preparing to take her final exams to become an ASID, NCIDQ certified interior designer (she, of course, passed with flying colors). Lovelace Interiors recently opened a second store location in Inlet Beach, Florida, which caters to a specific clientele for the nearby New Urbanism communities of Alys Beach, Rosemary Beach, Kaiya Beach Resort, and more.
It's no surprise the brand continues to grow with Susan at the helm. Her piercing blue eyes and big smile always sparkle, and I've never seen her not shining brightly. That is not to say she has never had real struggles in her life, as we all do, but she is always armed with a graceful demeanor. She has nurtured and mentored her design team alongside her clients to bring out the absolute best in everyone and every home and business she designs. The firm has won numerous awards and enjoyed a long-standing reputation for excellence and a prolific aesthetic sensibility. She and Lovelace Interiors have been featured in such magazines as Veranda, Architectural Digest, Southern Living, Coastal Living, VIE, and Emerald Coast, to name a few.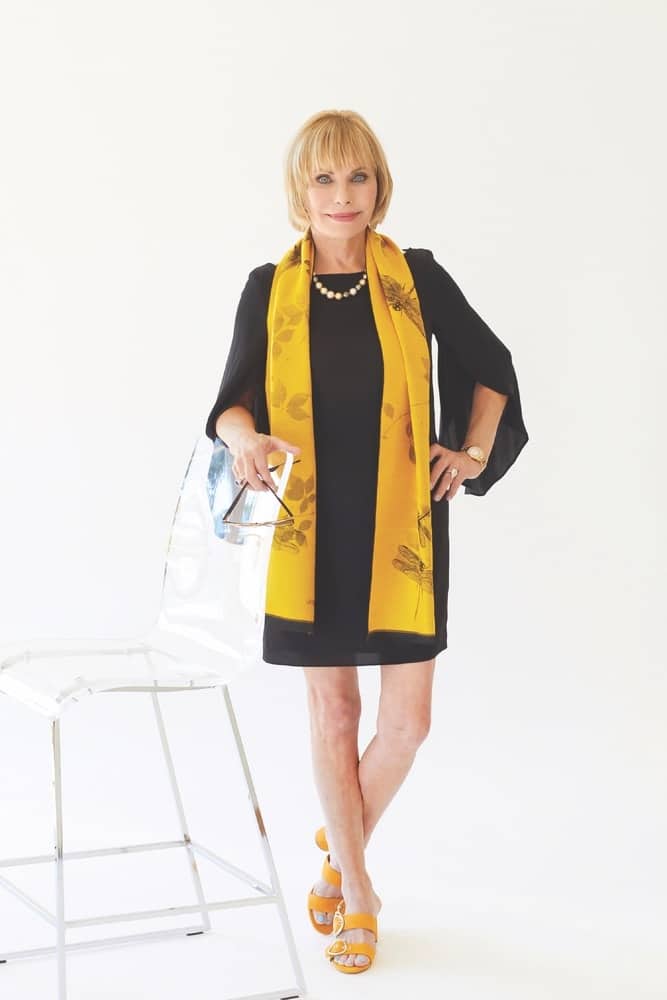 We sat down for this interview at the Lovelaces' gorgeous farm—aptly called Nirvana—in DeFuniak Springs, Florida, with our husbands, Sparky Lovelace and Gerald Burwell. Susan and I agree our husbands are the wind beneath our wings and we love them so very much. A tour of Nirvana's grounds and the most beautiful barn I've ever seen, complete with a "she shed" and a minibar Susan named Cowgirl Cocktail, was like an experience straight out of a movie. Their animal family includes two new donkeys (named Dierks Bentley and Tim McGraw), who greeted us after the roosters and hens did. Then we met the star of the show: Susan's beloved horse, Frank Sinatra, who could definitely give the legendary Ol' Blue Eyes a run for his money.
To say we did not want to leave Nirvana would be an understatement. Allow us to have Susan share her inspirational story through this Q&A.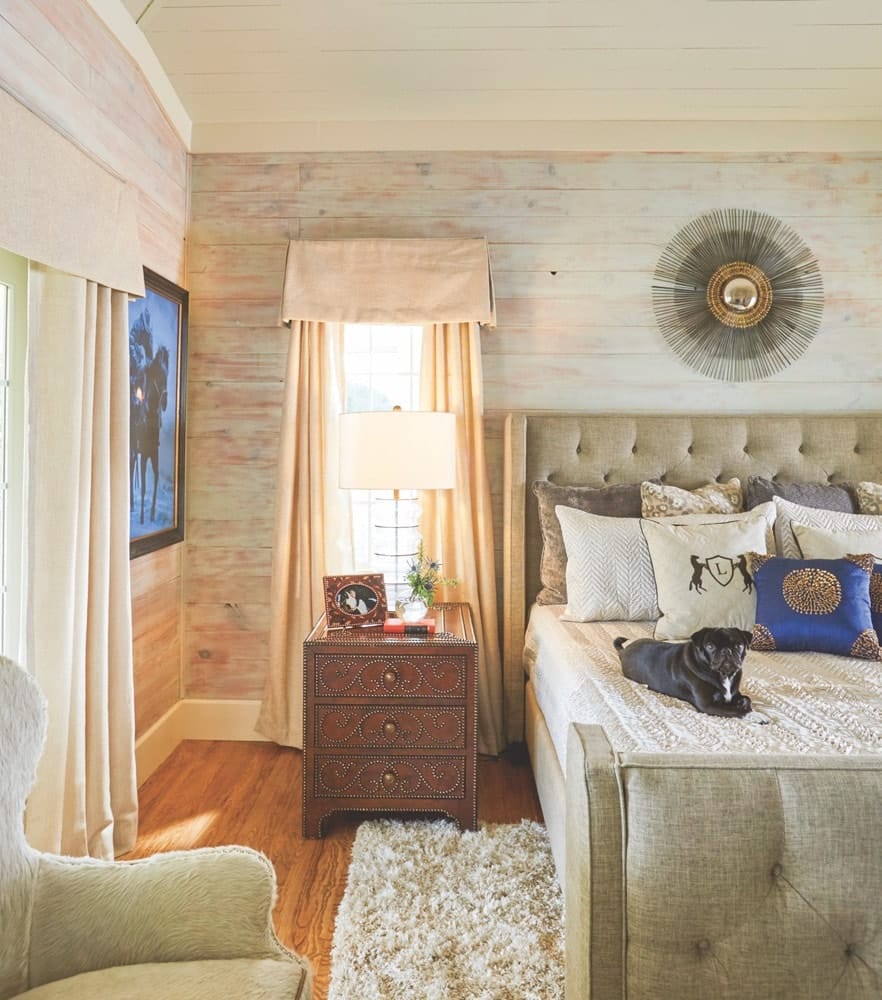 VIE: What gave you the vision and desire to open Lovelace Interiors twenty-five years ago, and did your goals exceed your vision?
Susan Lovelace: I owned Clements and Lovelace Interiors, which was a very small showroom within Clements Antiques. My mother left me money, and she always believed in my ability to operate an interior design business. So I invested, with some serious monetary help from my father also. It was scary to do something that big back in 1995. My husband thought I was crazy, but he jumped in to be my partner at the last minute. My investment was larger, but his support was very encouraging and helpful.
VIE: You are known for having great personal taste and style and have created a brand around beautifying homes and spaces. How do you know how to translate your client's needs and ideas yet remain true to your brand and aesthetics?
Susan: I have always believed that the elements and principles of design rule because of my education and NCIDQ accreditation. It is a sixteen-hour exam that is close to impossible to pass. But it gives me the confidence to advise clients and, most importantly, to allow them to design their home in their taste, not mine. My job is to guide them in their choices so they do not make mistakes. My look is not their aesthetic; my job is to do what they want.
"My job is to guide them in their choices so they do not make mistakes. My look is not their aesthetic; my job is to do what they want."
VIE: What advice would you give to someone starting a business today?
Susan: My advice to someone starting a business would be to understand that it is the hardest thing you will ever do. Make sure you have backup funds and are willing to devote your life to this endeavor. You'll be working twenty-four seven with very little sleep, and a personal life is probably not in the cards for a while. It takes a 100 percent commitment and allows very little time for anything else. It's just the truth, which is often hard to accept.
VIE: Tell us about the culture of the family you've created within your business, which includes about twenty employees.
Susan: Our business is a team of very hard-working, successful, and driven people who value and appreciate their jobs and opportunities. I believe most of the time they are happy and fulfilled. I believe that work is work, while fun is for when we have time off. But I never want anyone to be unhappy in their work life!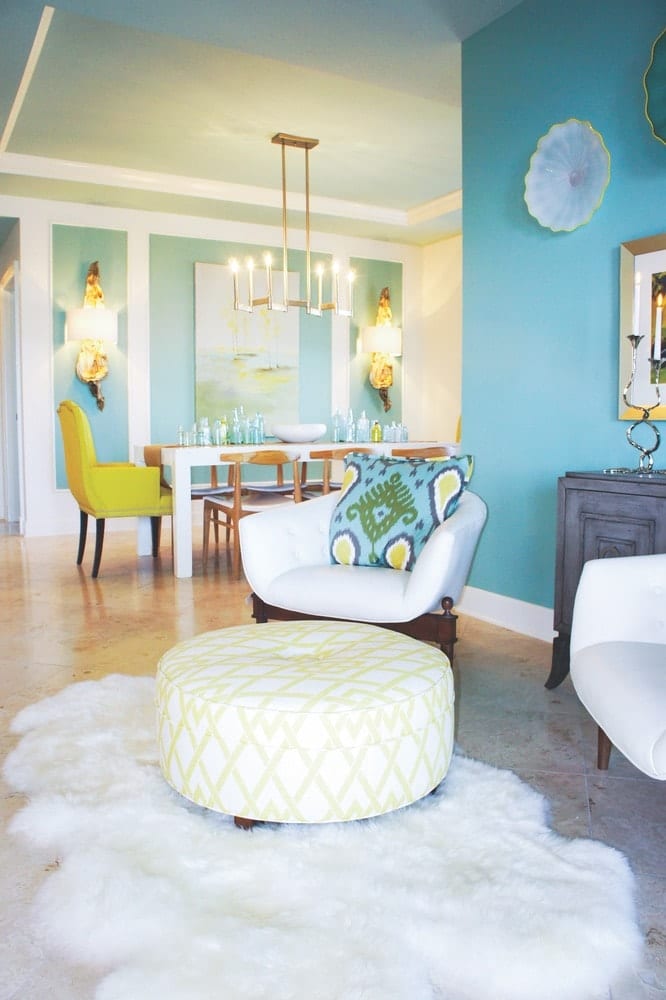 VIE: You opened a second location last year to cater to an emerging market near Alys Beach and Rosemary Beach. What sets this location apart from your landmark headquarters in Miramar Beach?
Susan: Our lifestyle store is very different from our headquarters in Miramar Beach. Our main operations are huge and stressful—deliveries every day, meetings, and highway construction create a stressful environment. Our new store, Lovelace Lifestyle, is beautiful, peaceful, and actually fun because the operations are somewhere else. Customers are happy there and want to find pieces to make their homes more beautiful. It is joyful for all of us to be there and serve that community.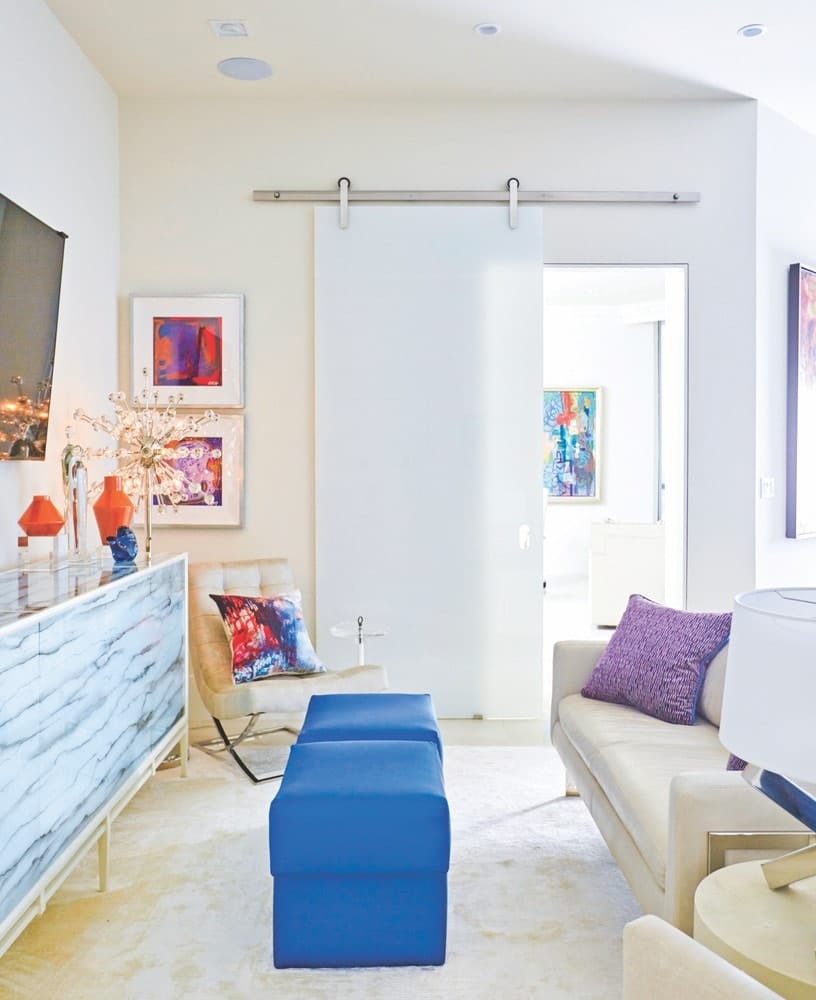 VIE: Please let our readers know how you, as an equestrian, got into this life and living at your gorgeous farm.
Susan: I am an equestrian who is passionate about riding, competing, and owning horses. I was thrown twice by one of my horses who bolted—probably my fault. I fractured five bones. My children intervened and said, "Mom, you are getting older; you need to quit riding." I said OK, and then the minute I could, I jumped on my two calmer, sweet horses. I explained to my children that Highway 98 is dangerous, and if I drove down it going a hundred miles per hour in my Ferrari, I probably wouldn't make it to work. But in the right car, heeding the driving laws, I would be much more likely to arrive unscathed. So, I am careful with my horses but I still ride. It's what I love, and I feel so happy when I'm riding that I don't see myself stopping anytime soon.
VIE: Just as fashion is always changing, so is the interior design business. What is in style this year for our area and beyond?
Susan: Fashion trends come first; interior design follows. I think the colors in our coastal environment will always be in fashion here, and a casual, somewhat rustic yet elegant style is the new twist on that trend. In our area, we'll always keep our beautiful God-given natural landscape as the backdrop for whatever we do.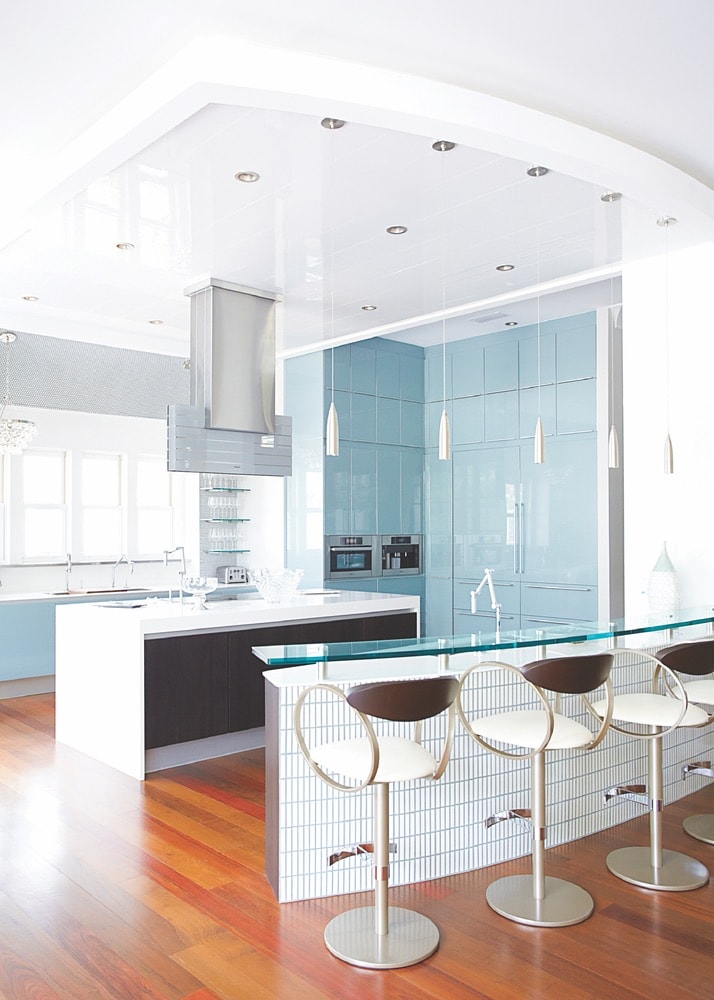 VIE: What are some of your favorite standout homes you've designed over the years?
Susan: I have been incredibly fortunate to design for some of the most beautiful homes in our country. A few of my favorites would be the Sullivan residence in Memphis, Tennessee; Kenny King's house; the Freeman home in Natchitoches, Louisiana; the Walters home in Beverly Hills; the Lagasse home in Sandestin, Florida; and their restaurant Emeril's Coastal Italian in Miramar Beach. I also love the Murphy and Burkham homes here on the beach, the Abbotts' farmhouse, the Dawes's magnificent home in Gulf Breeze, and so many others. It has been a wonderfully rich, creative, and beautiful life for me.
VIE: Are there any tips you can give to someone who is searching for an interior designer? 
Susan: My tips for finding a professional are that you need to be aware that a credentialed designer does not cost more than one without accreditation and that you should pick someone with the education and talent you need to meet your design goals. I repeat: it does not cost more!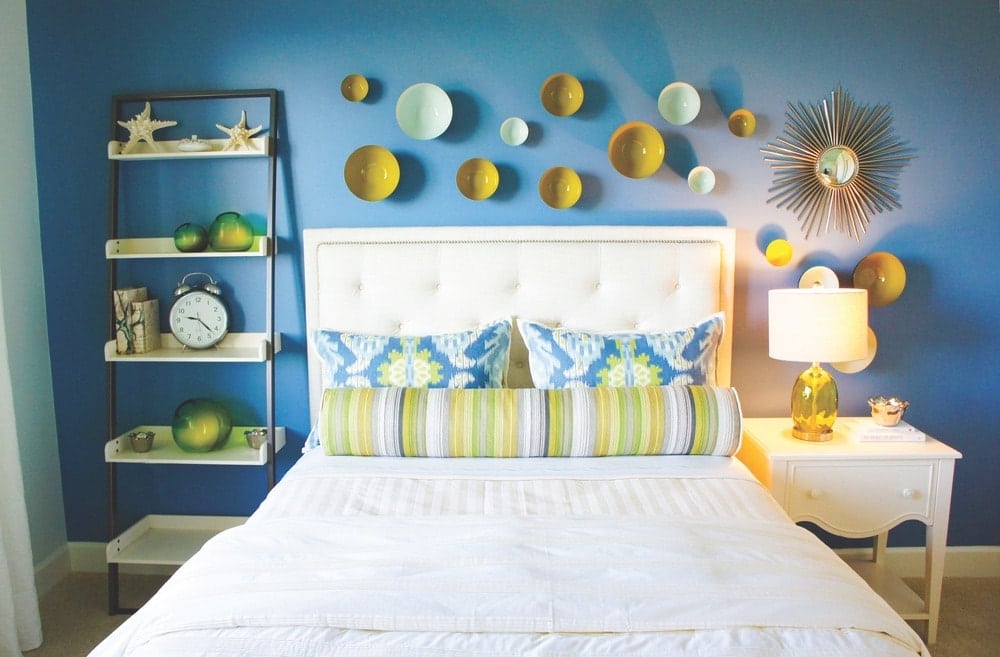 VIE: You are a strong and influential woman. As a leader, what advice can you give to women in business and beyond?
Susan: My advice to any woman is to believe in yourself. Do not be afraid to vent and feel insecure sometimes. Those who do not understand are weak, not you. We are pioneers in this world today and will always be challenged for our feelings and shortcomings; but believe me, men have them too. We are just more vocal, and that can seem threatening to others. Do not ever give up!
Susan Lovelace is a classic and ageless beauty with boundless and youthful energy. She shows us all how to create and nurture a beautiful life while trailblazing and continuously growing. Kudos to you, Susan!
— V —
---
Visit LovelaceInteriors.com to learn more, see more beautiful designs, or book an appointment.
ARTICLE CATEGORIES