By Addie Strickland | Photos courtesy of American Charlie
There are a few things Americans are known for—two being that we love our country and we love our food. American Charlie Grill & Tavern, an All-American restaurant located at the Shoppes at Edgewater in Panama City Beach, Florida, celebrated its first anniversary in February. The atmosphere of the local eatery is as close to a friendly backyard cookout as you can get, with classic dishes and drinks brought to you by the team behind Firefly PCB and On The Fly.
"My business partner Mike Whitmer and I had always talked about doing something together," says Dave Trepanier, co-owner of American Charlie, who opened the award-winning Firefly restaurant in 2007. "We talked about having a really patriotic, All-American restaurant, and that's how American Charlie came to fruition when the Montego Bay space became available in the Shoppes at Edgewater."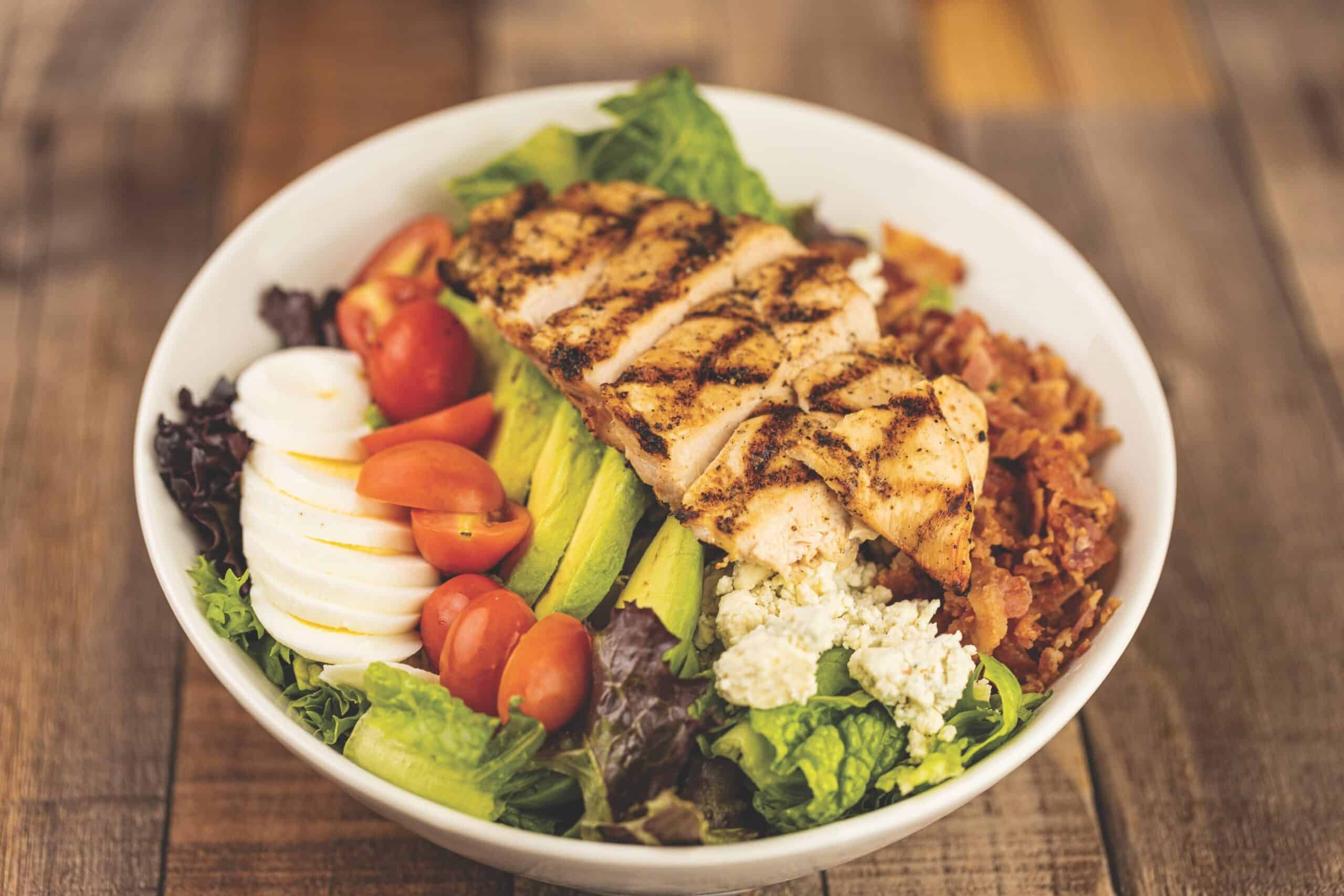 American Charlie's mission is to serve locals and visitors their classic American favorites while celebrating the heroes who serve our country and local communities. The restaurant offers a 10-percent discount to all active military members, veterans, and first responders. During a time when police and military have been the subject of much dispute throughout the US, Trepanier says, the discount is a way to show support for the individuals who protect and serve others daily, whether they're local or visiting from outside PCB. "It's not political; it's just patriotic," he says.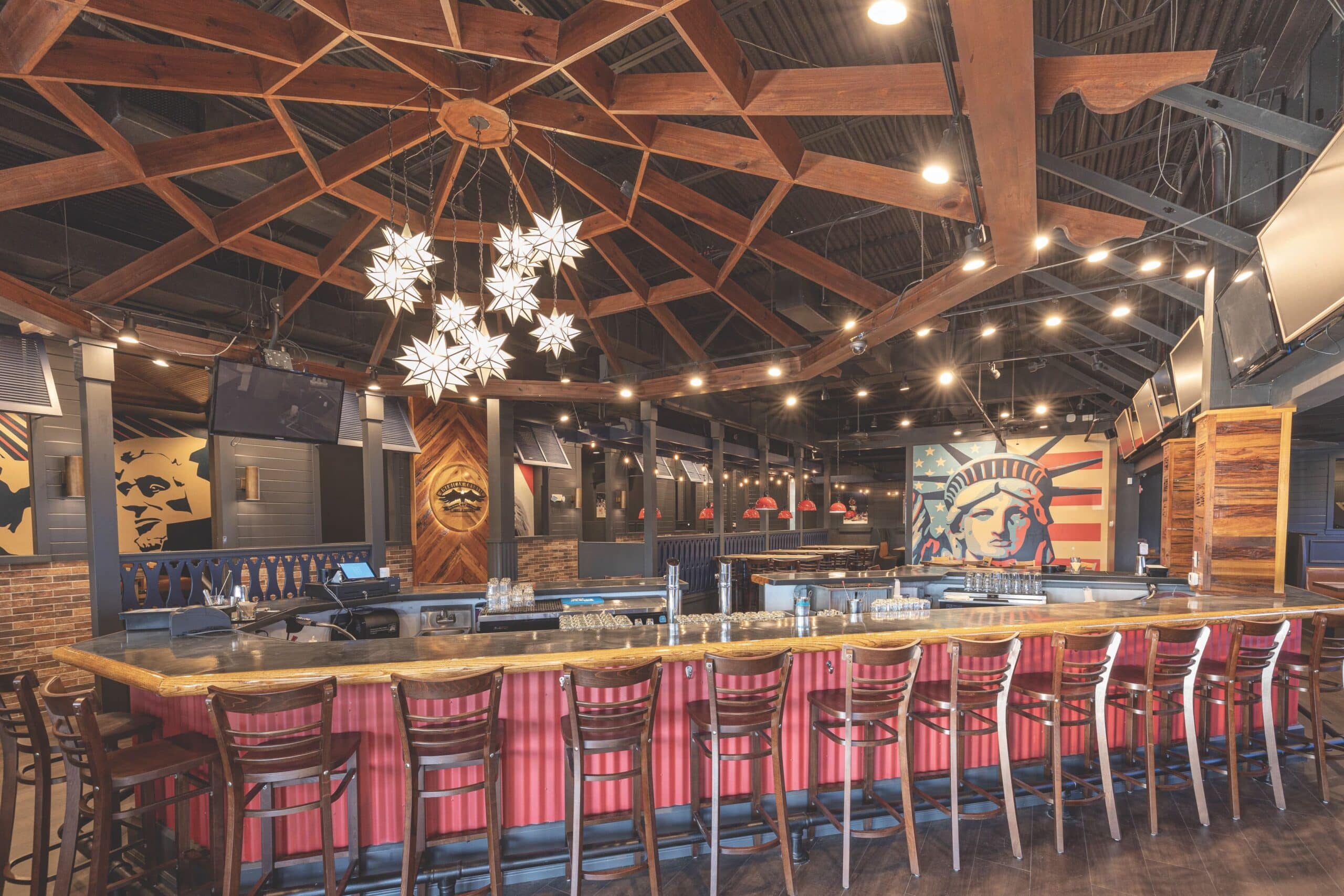 With breakfast, lunch, brunch, and dinner menus that celebrate American cuisine, community, and culture, American Charlie has something for everyone. The lunch menu includes items such as the Surf & Turf Quesadilla, Louisiana Seafood Gumbo, a Philly Cheesesteak, and a Southwest Chicken Salad, while the dinner menu includes Kentucky Bourbon Steak, Blackened Redfish over a Carolina Grit Cake, and Fresh Grilled Gulf Grouper, to name a few. Of course, visitors can also go for the "Americana Backyard Cookout" section of the menu featuring mouthwatering burgers and hot dogs—build your own with all your favorite toppings!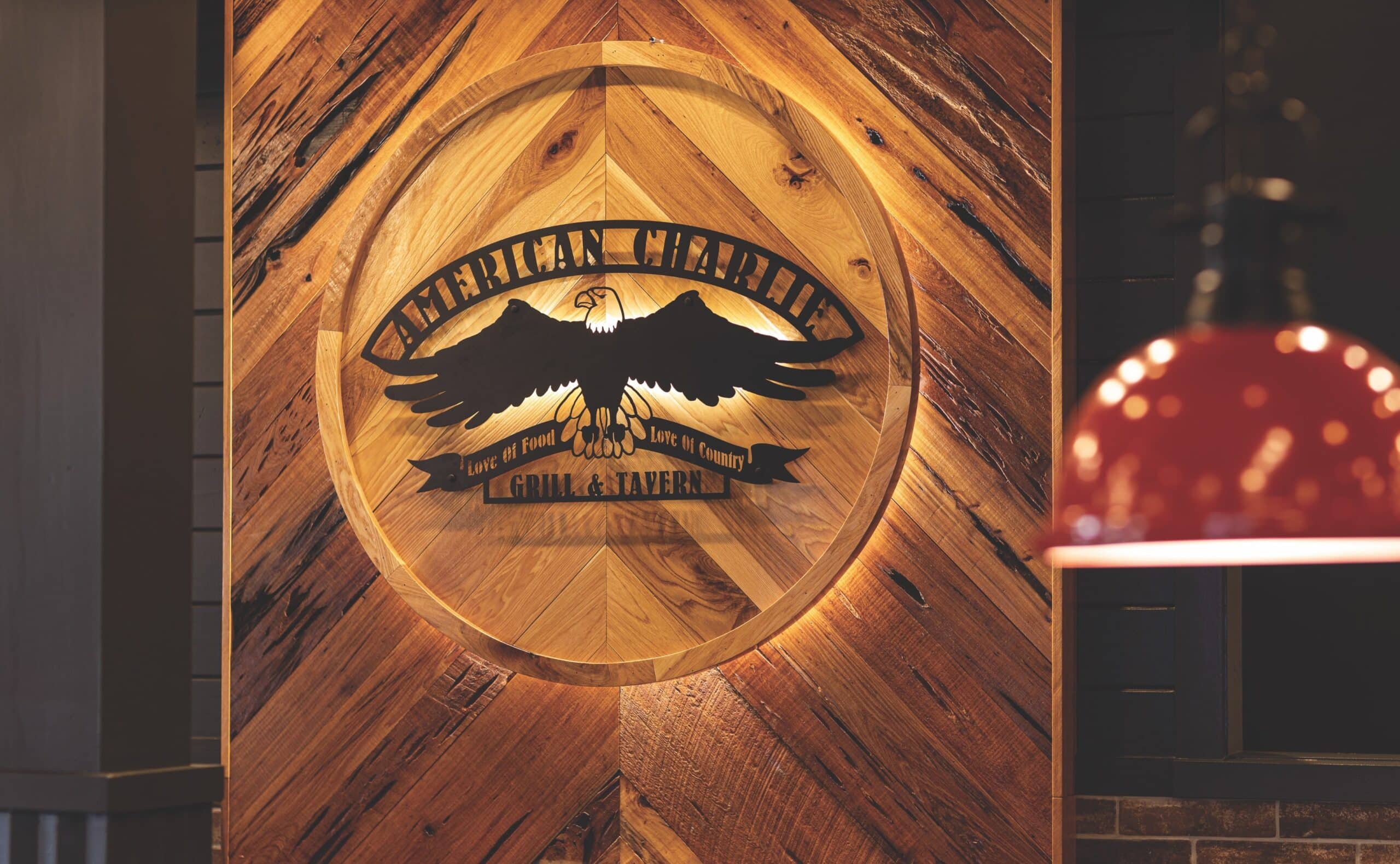 "We have great seafood coming from the Gulf and a lot of familiar favorites on the menu," Trepanier says. "It's not complicated, it's not rocket science; it's just good food and good service. We believe in that and love the concept of this All-American neighborhood grill. Now that we've got a year under our belt, we're looking forward to the spring and summer season and hopefully seeing a lot of new faces and some returning visitors who found us last year."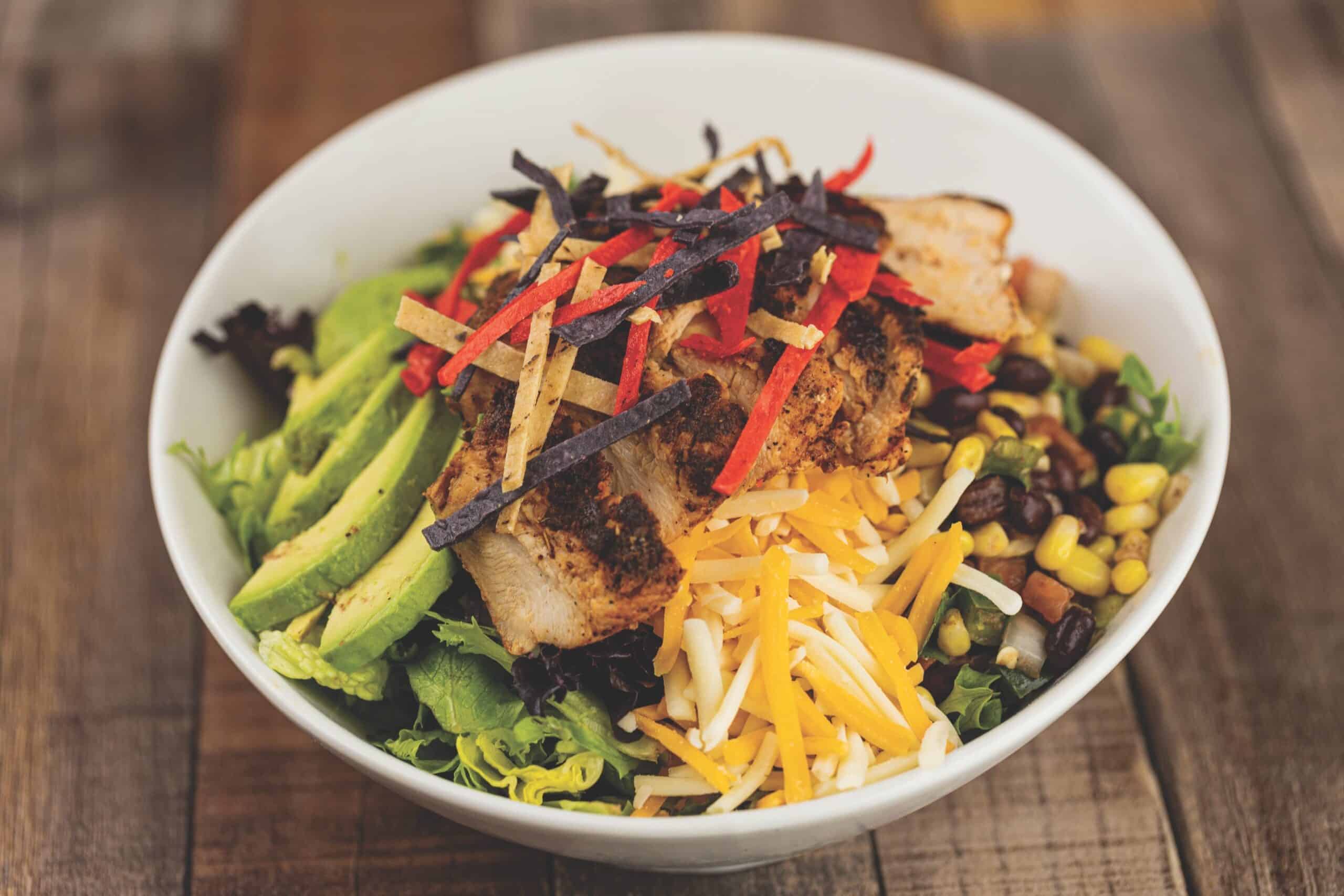 The offerings also include brunch on Sundays starting at 10:00 a.m. and Happy Hour from 2:00 to 6:00 p.m. daily. In line with the "backyard cookout" feel of the restaurant, American Charlie hosts weekly live music on Thursdays and some special events, such as a Veterans Day Salute last year, to support local veterans and first responders. A private dining room is ideal for larger groups, such as meetings, sports teams, or family events, and the American Charlie team is also available for catering opportunities.
It's not rocket science; it's just good food and good service. We believe in that and love the concept of this All-American neighborhood grill.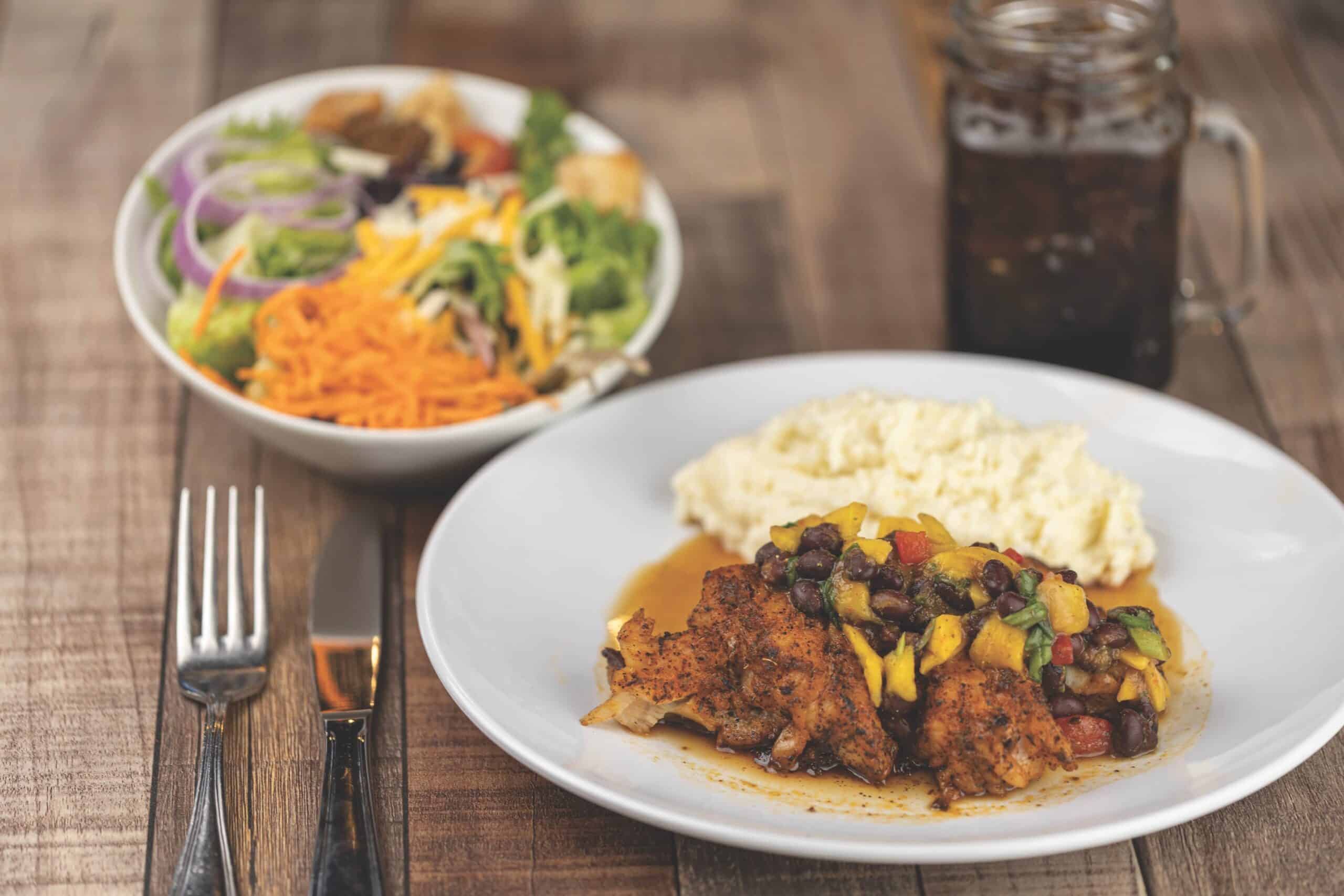 All this is found in an inviting pub-style space featuring iconic USA decor, including murals of Old Glory and the Statue of Liberty and a bronze bald eagle sculpture affectionately named Sam. The central location on Richard Jackson Boulevard makes it an excellent destination for those staying at nearby Edgewater Beach Resort or Gulf-front condos and hotels within easy walking distance. Visitors can also find Firefly in the Shoppes at Edgewater, where Trepanier's team serves up handcrafted sushi, fresh seafood, steak, and much more in a casual fine-dining setting beneath twinkling lights. On The Fly, right next door, is a perfect place for lunch on the go with sushi, gourmet sandwiches, salads, freshly baked bread, coffee, and desserts designed to grab for a quick, delicious, and affordable lunch or snack that beats fast food any day.
Meanwhile, American Charlie aims to become a fundamental part of the Panama City Beach community representing a love of food, country, and good company and giving thanks to everyone who has served their fellow Americans.
— V —
---
Visit AmericanCharlie.com to learn more, or find the restaurant at Facebook.com/AmericanCharlie for the latest news and specials.
ARTICLE CATEGORIES