Stephanie and Christopher Campbell
By Stephanie Baker – Sister of the Groom
Photography by Dawn Chapman Whitty
Christopher and Stephanie have known each other practically their whole lives, but they both had to branch out and learn some life lessons before finding their way back home again. On the weekend they reconnected, Christopher drove Stephanie out to the property where his new home was going to be built. The foundation had literally just been poured.
The house is Christopher's dream home—not necessarily because of the beautiful details in the architecture or the custom wood and stone elements, but because outside his front door he has two stocked ponds for fishing and acres of timberland filled with turkey, deer, and dove for hunting. An avid outdoorsman, Christopher has traveled many times to hunt in other regions but recognizes that he was born in paradise.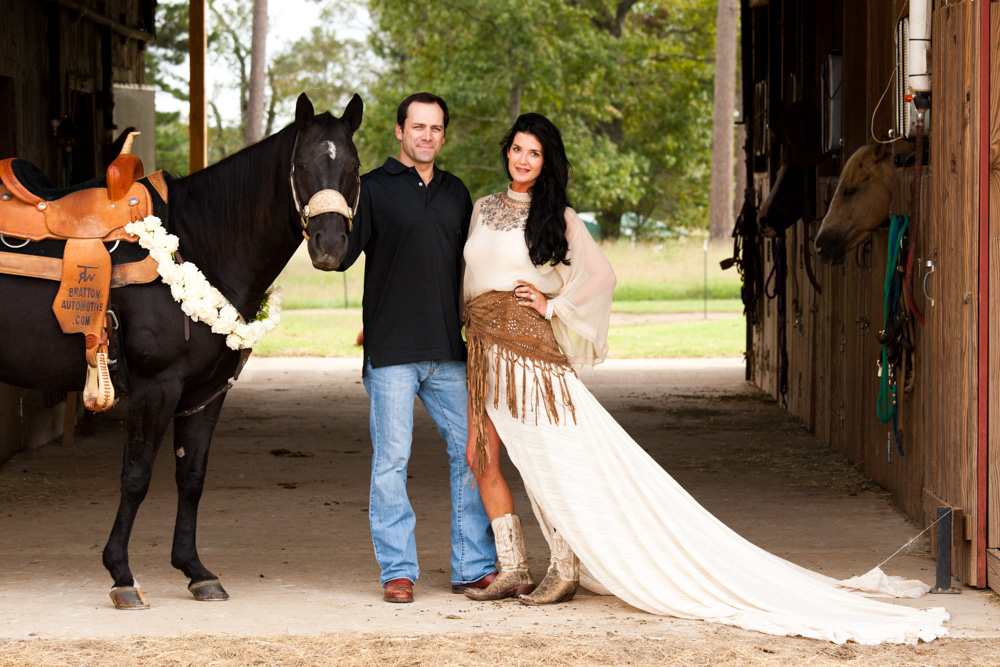 Stephanie is a fashion designer (she's the founder of Southern Fashion House, whose popular Southern labels include Judith March, DejaVu, Jacque and Janis, and Missy Robertson) and you can see some of that outdoor inspiration in Stephanie's popular T-shirt designs such as "Love me like you love deer season" and "You and me goin' fishin' in the dark." Although Stephanie is surrounded by fashion and always wearing some great jewelry, her wardrobe at home almost always includes her Sorel hunting boots, and she is ready to leave her project at a moment's notice to chase dogs or climb in the fishing boat with Christopher or her son, Fox.
When Christopher proposed, it was under the guise of asking Stephanie to go fishing with him. In one of the ponds, there is a small island where he had put up a hammock and nailed up a piece of wood carved with Scripture. The pair paddled out there before he dropped to his knee to propose.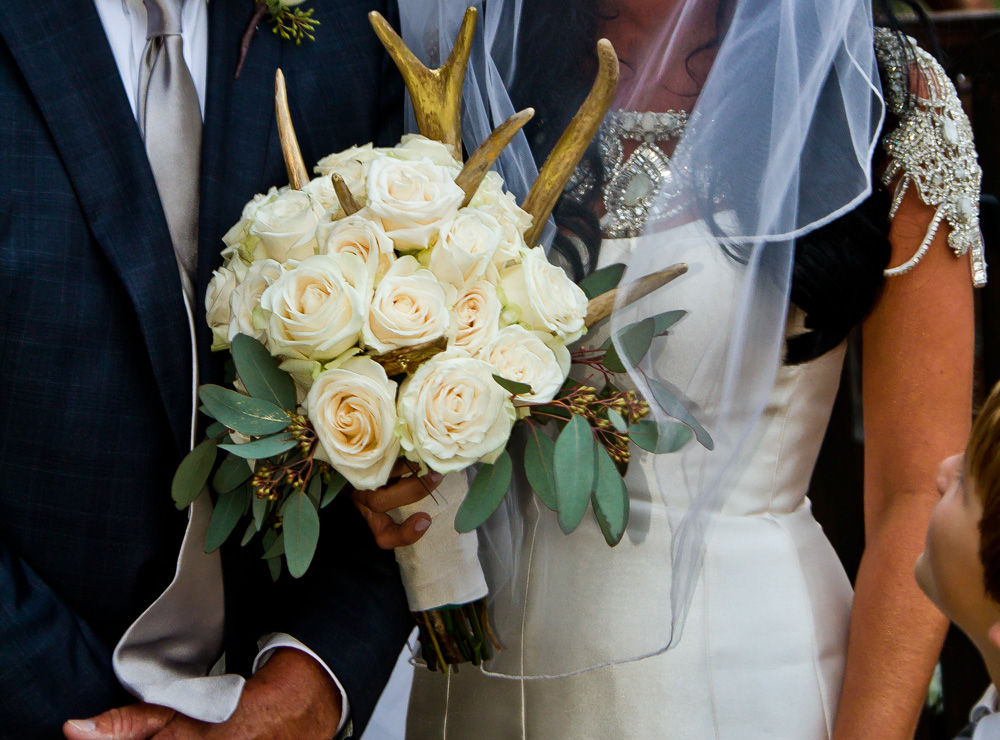 The home is a symbol of their relationship in many ways; it was a long time in the making, beautiful, painful at times, and unexpected in many ways. They both describe their home and land as their sanctuary. Stephanie says that she can feel the stress leaving her when she pulls through the gates. There was no place more perfect for their vows.
Of course, it stormed like crazy during the days leading up to the ceremony, but the couple was surrounded by close family and friends and decided the rest didn't matter much. With outdoor weddings, you always have to have backup plans, and we scrambled in three days to rearrange what took three whole months to plan. There wasn't much room in the tent to establish a ceremony site separate from the dining and dancing areas, so we angled back the farm tables to create an aisle and set the large family dining table as the altar. Stephanie and Christopher exchanged vows surrounded by their guests, and the sun peeked through just in time for the vintage B-52 bomber to fly over and signal to everyone that a celebration would soon be under way.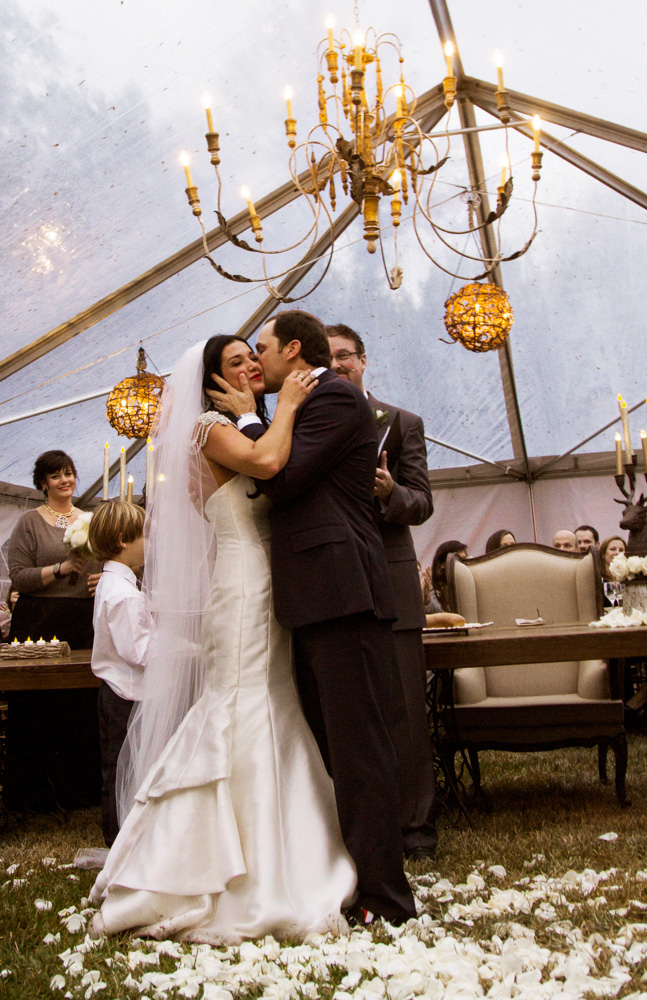 From the beginning, Stephanie said she wanted the reception to feel like a Southern family reunion: fun and cozy, with good food (no stuffed mushrooms!), good music, and a relaxed atmosphere. We achieved that by serving three hundred guests family-style. After the vows, caterers began setting large bowls and platters of mashed potatoes, fresh peas, grilled ribs, chicken, and mac 'n' cheese on the farm tables. A station of camp stew and chicken 'n' dumplings was also available. The father of the bride had personally grilled the chicken, and the father of the groom had made the camp stew. Guests actually got to sit and eat, and there was a spirit of family as people passed the peas around the table.
During a preceremony "music and small talk" hour, guests were welcomed into a lounge area complete with chandeliers, a cappuccino bar, and a local band playing a mix of timeless country and Southern songwriter favorites hand-selected by the bride.
After dinner, the show band made its way onstage, and the dance floor was packed for the rest of the night. At 9:00 p.m. (keeping in mind this was a Sunday), Crowe's Chicken—a well-known local chicken finger establishment and a favorite of the bride and groom—was served, complete with the special sauce.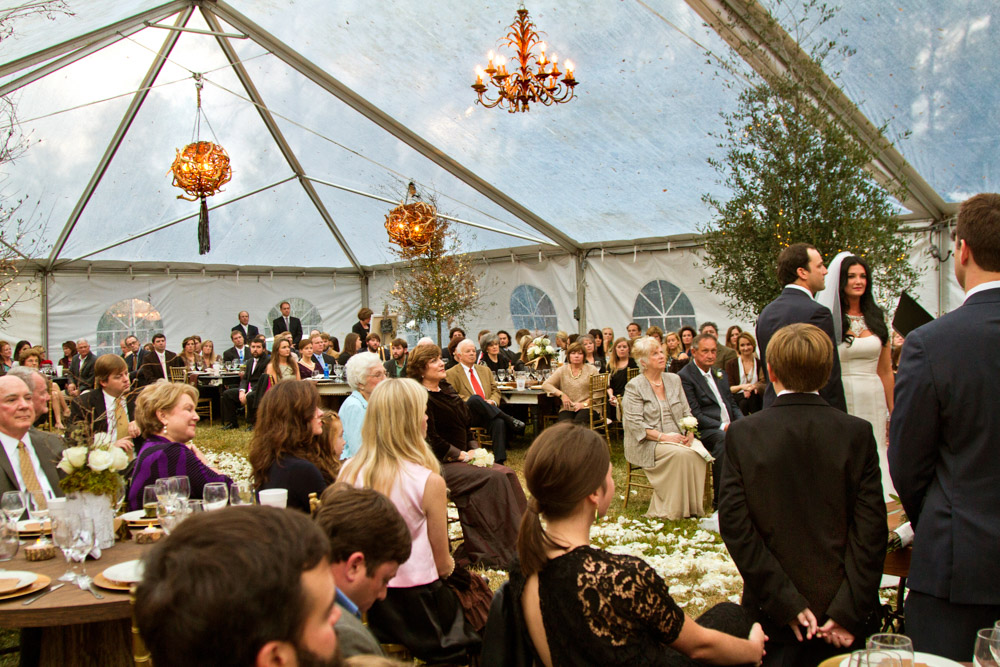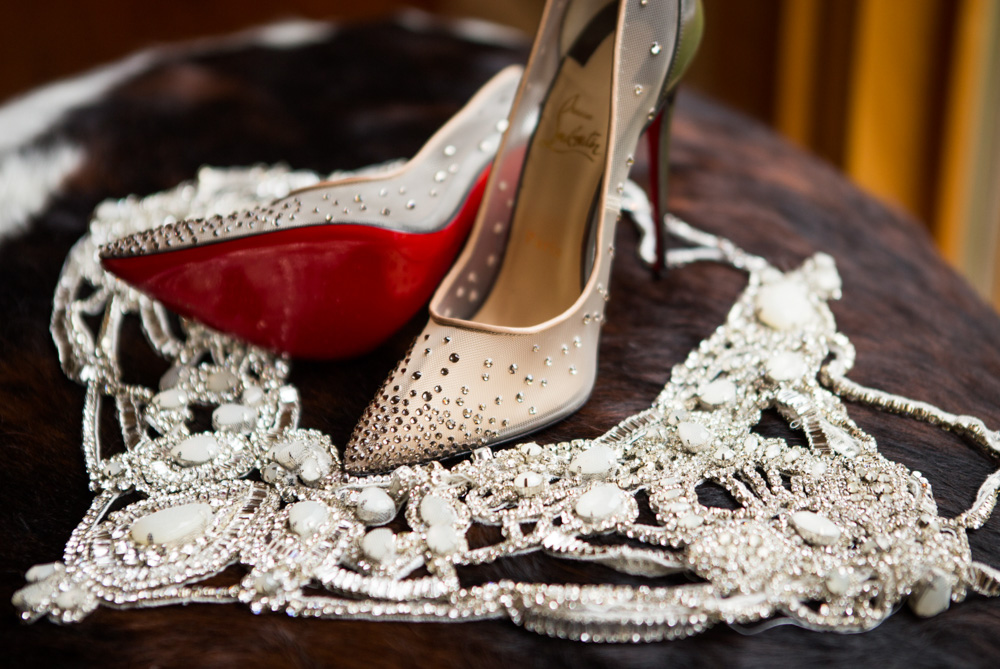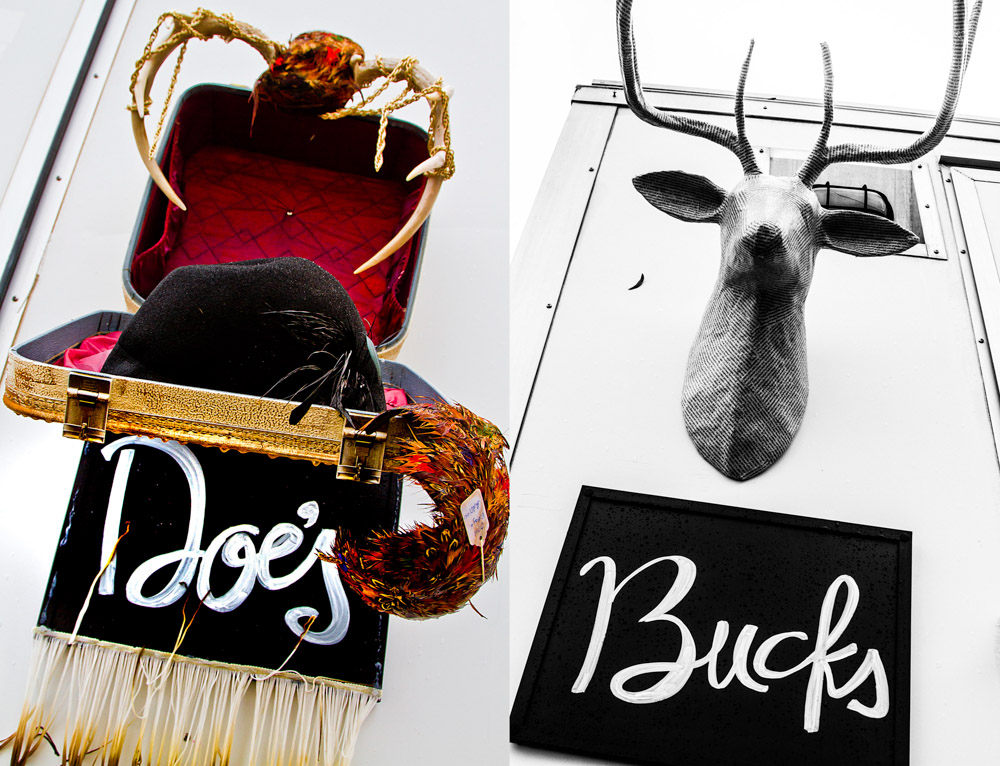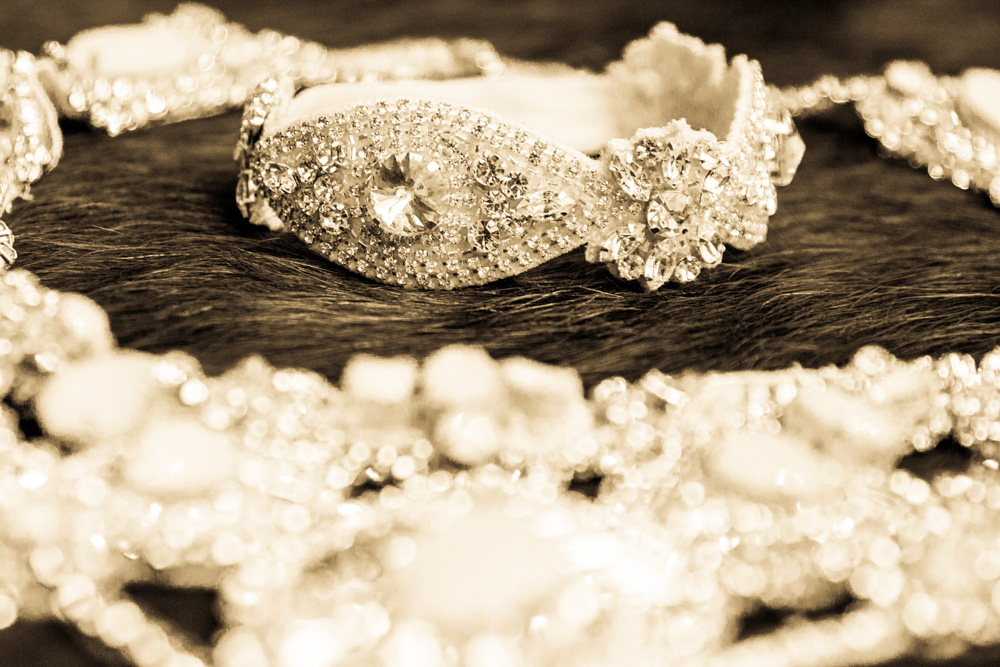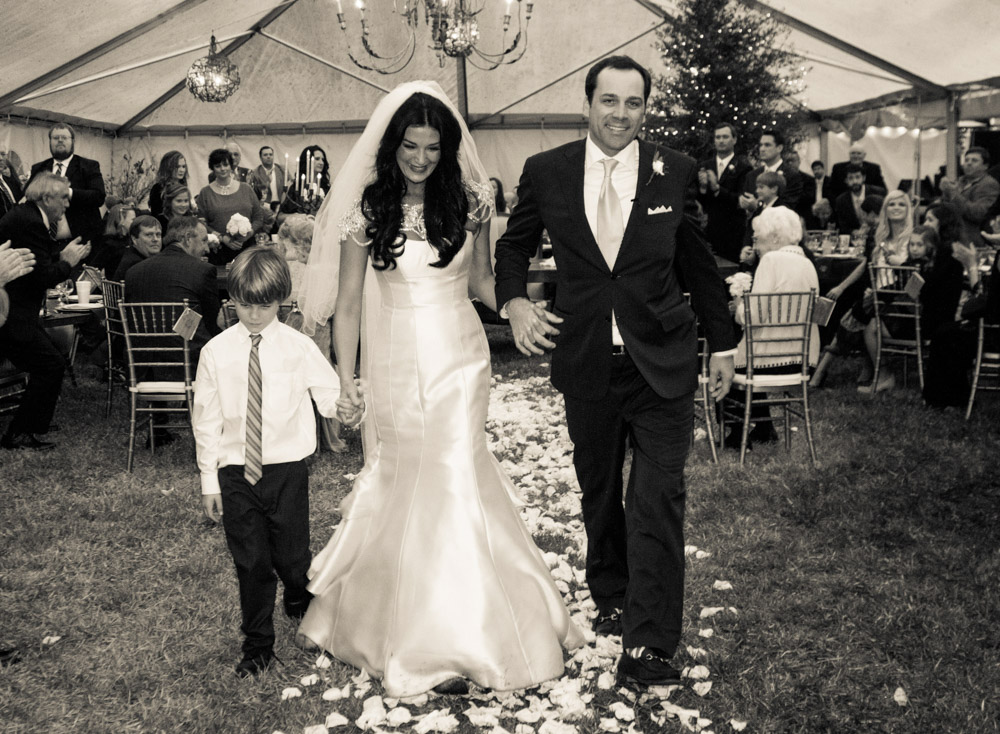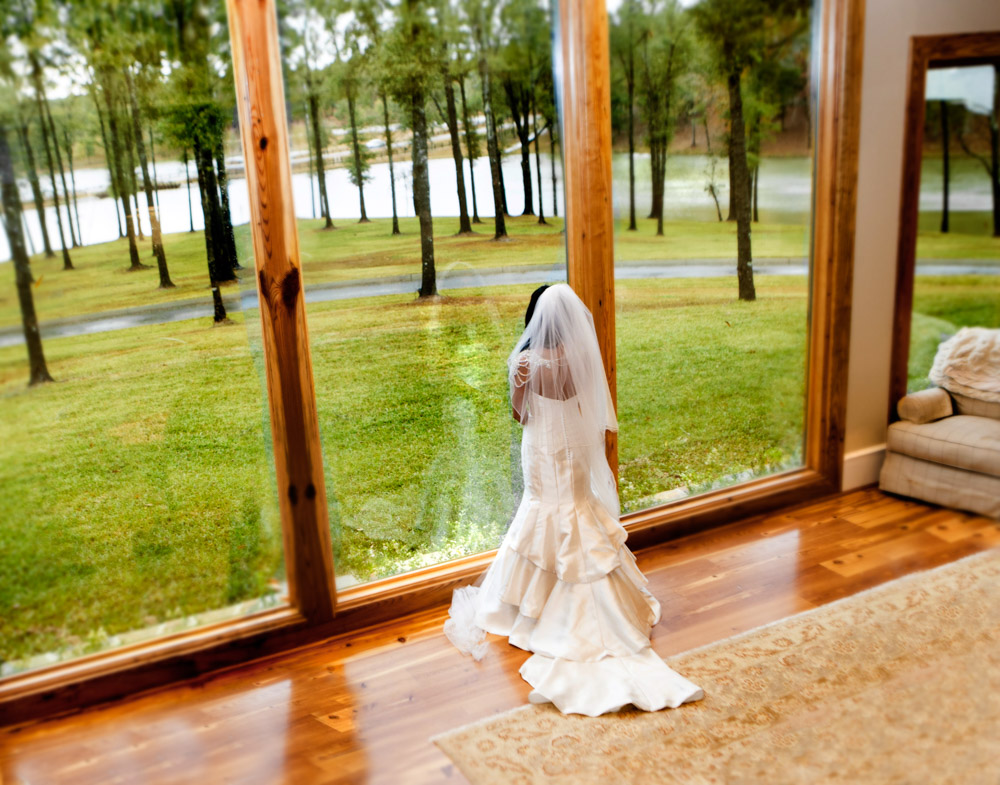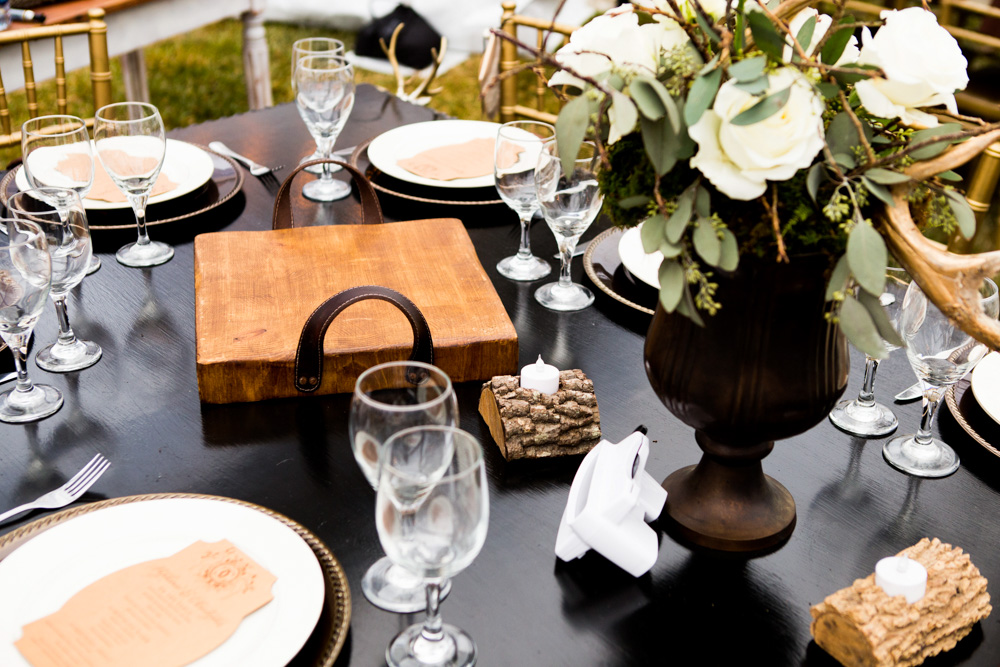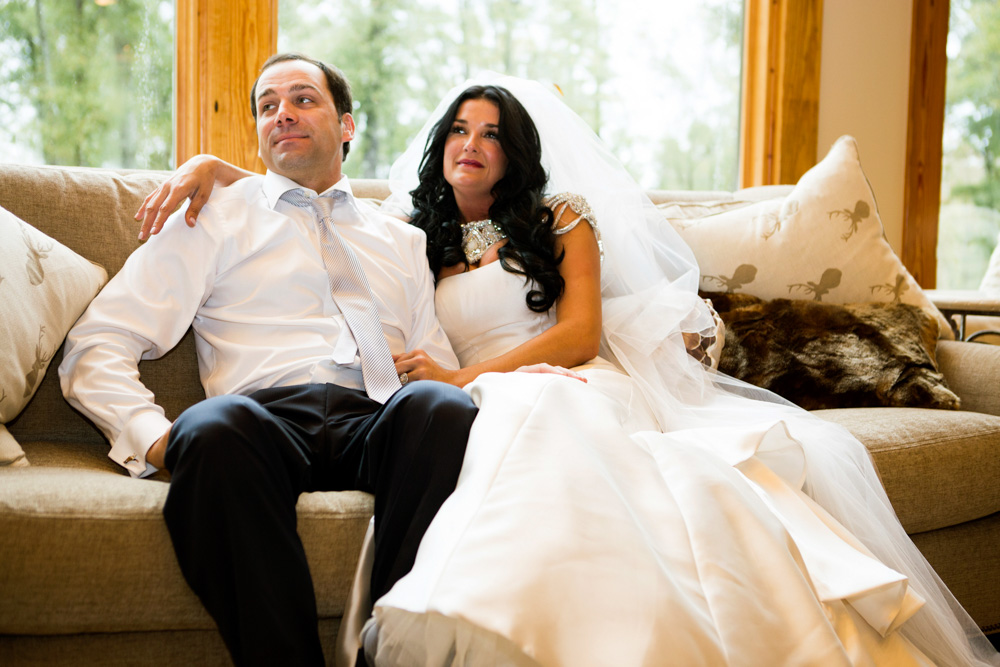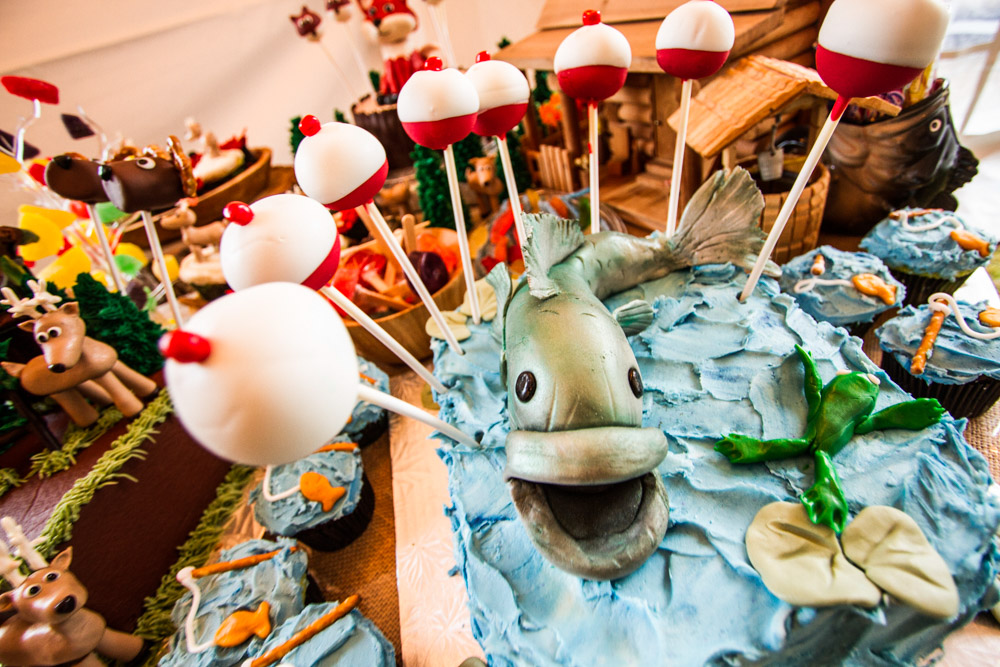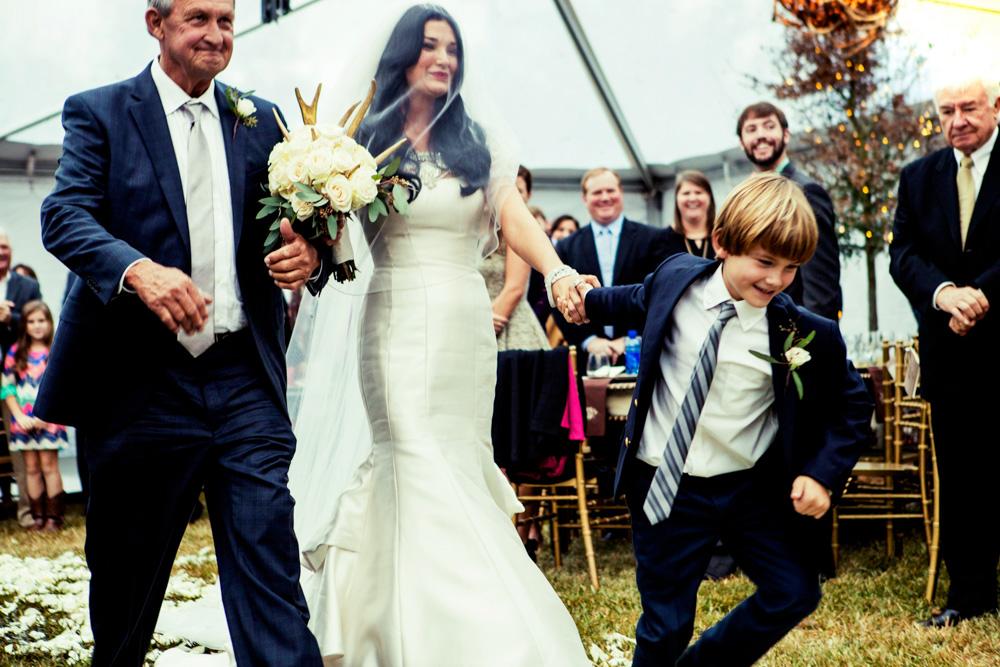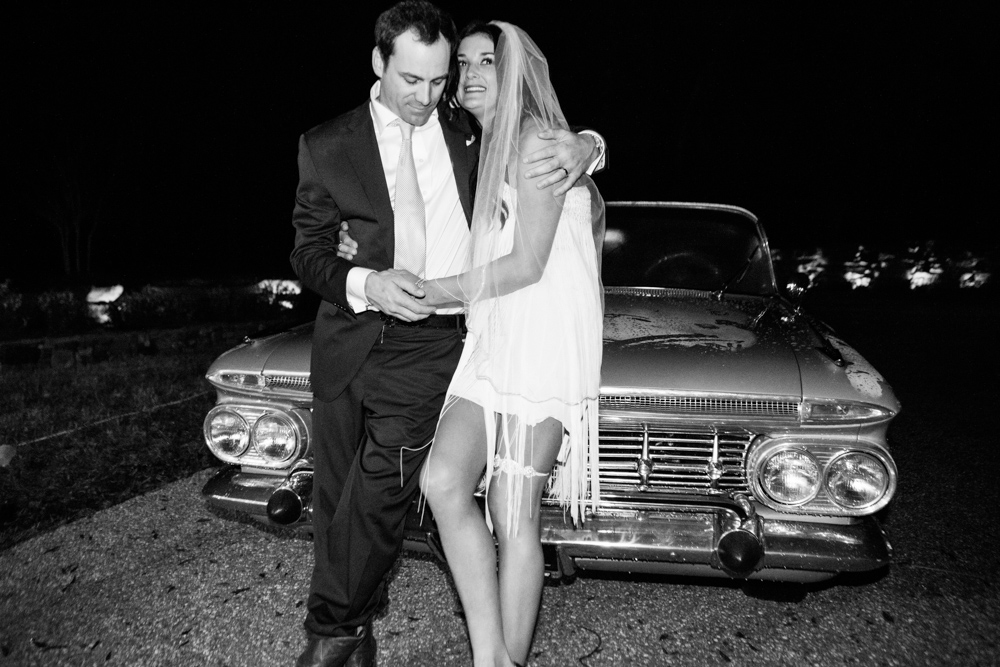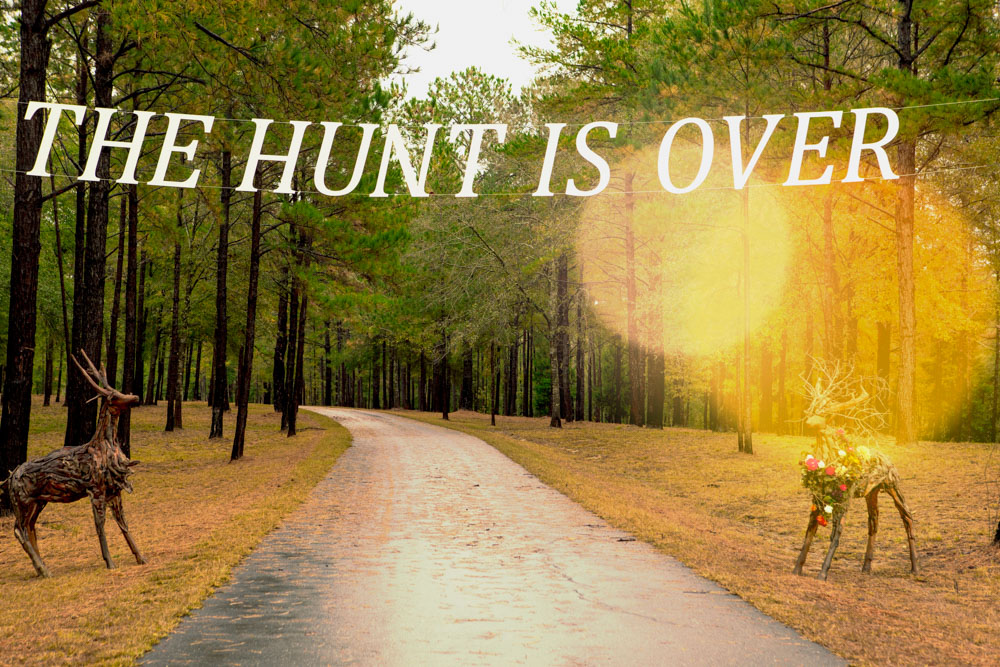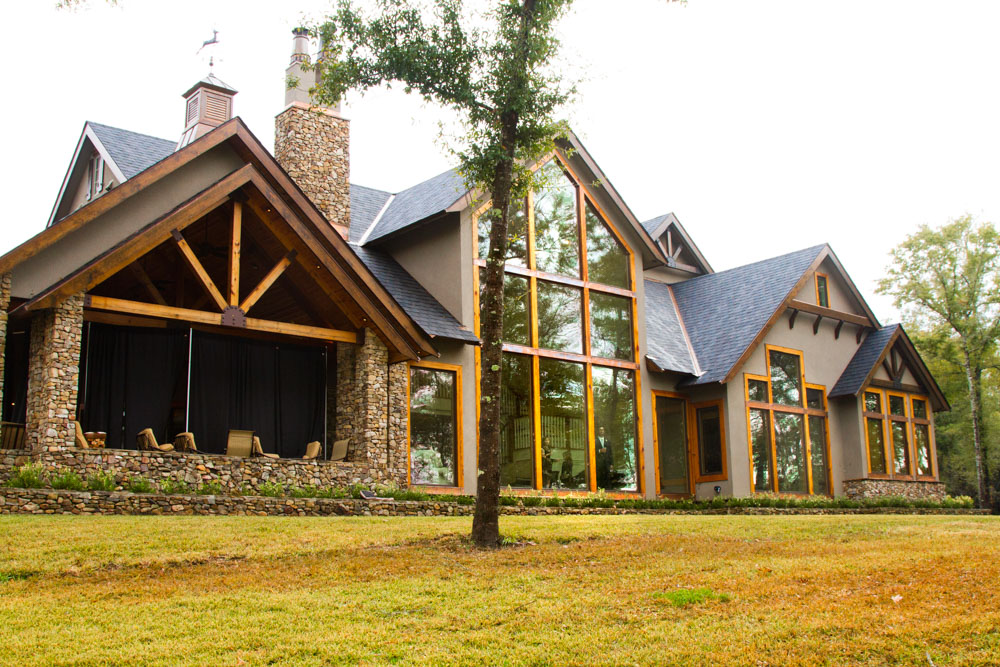 The wedding had traditional elements, but every corner had a detail that was completely customized for the couple, from the outdoor restrooms decked out in vintage Louis Vuitton and antlers to the wedding cake, which was the bride's vision of a cake dress complete with flowers, antlers, and vintage costume jewelry. In lieu of a traditional guestbook, guests hopped into a photo booth and then autographed their pictures in a compiled album. It was so much fun seeing the funny pictures and sweet messages the next morning.
Stephanie and Christopher used a family crest as the custom logo for all the printed decorations (letterpress invitations and programs, dinner linens, cocktail napkins, etc.). The crest incorporated a buck, a doe, and a fox (symbolizing the bride's son). Fox walked his mama down the aisle (well, actually he dragged her) along with his grandfather, and he had his own private kids' area called "Fox's Den" with games and sweet treats to entertain his friends and cousins during the reception.
The couple, with dog children in tow and amid downpours of metallic confetti bursting from push-pops, climbed into the father of the groom's 1959 Chevy. In the midst of all the details, luxury, and creative decor, the wedding truly had a sweet, small, and simple spirit brimming with Southern hospitality. Everyone commented afterward how they could feel the love of the couple and of the families coming together in that moment of "I do."
— V —
ARTICLE CATEGORIES