Lauren & Layne Fielder
October 16, 2015
It was a movie-worthy moment when Lauren McGill and Layne Fielder first met at Gate B12 of the Dallas/Fort Worth International Airport.
A LOVE STORY
Both were traveling home for Christmas—Lauren to Destin, Florida, and Layne to nearby Niceville—and Lauren was feeling nervous about her standard poodle, Elvis, flying in the cargo hold. "I was flustered and dropping things on the floor," Lauren recalls. "Layne was waiting patiently two seats away, just curious as to why this person (me) was so restless. After I had dropped my Junior Mints all over the floor, he took his headphones off and said, 'Five-second rule!' to which I replied, 'Not at the airport!' And the rest is history."
The pair bonded over their shared hometowns on the Northwest Florida coast and soon began dating. "I would say, for us, it was 'love at first flight,' not 'love at first sight!" Lauren says. When Layne proposed on his birthday, April 10, 2015, of course Lauren said yes. "He said for his birthday he wanted to give himself the best gift he could imagine by making me his wife," she remembers.
The Venue – Regatta Bay Golf & Yacht Club
Lauren and Layne began planning their dream wedding, which would naturally take place near the beaches of Destin. The Regatta Bay Golf and Yacht Club was a perfect fit, as Lauren's father, Bob, had attended Destin Rotary Club meetings there over the past couple years, and the scenic club grounds offered everything they needed. The ceremony would be held on the putting green with scenic views and plenty of space for their 140 guests. "Wedding planning was relatively painless, as I had my mom, Leah McGill, and our wedding planner, Heidi LoCicero, take over the reins and handle everything," Lauren admits. "Without their hard work, sweat, and love, our wedding would not have been such a wonderful, magical event. Our favorite part of the whole planning process was the cake tasting! Chef Heidi with Bake My Day made the cake-tasting event delicious and festive."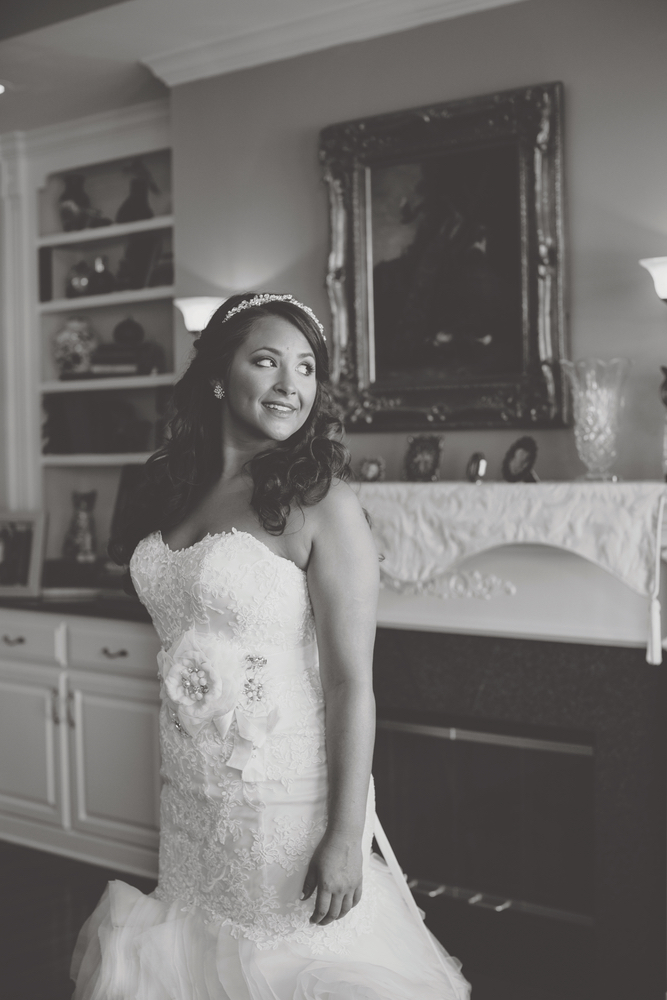 The Wedding Day
Fittingly, the theme for the wedding was "Love Is in the Air," playing off Lauren and Layne's airport meet-cute. Their color scheme included dusty rose, gold, and sky blue—a nod to Lauren's parents' own wedding, which had occurred thirty-three years earlier to the day. It also happened to be Lauren's twenty-eighth birthday. "Needless to say, the day was very special for many different reasons," says Lauren. "One special wedding memory is wearing the Mikimoto pearls that belonged to my great-grandmother, Mae Dowell Richards. They were given to her by my grandfather, Dale Richards, upon his return from service during the Korean Conflict. It's been a tradition to have them serve as the 'something borrowed' at many family weddings."
Needless to say, the day was very special for many different reasons.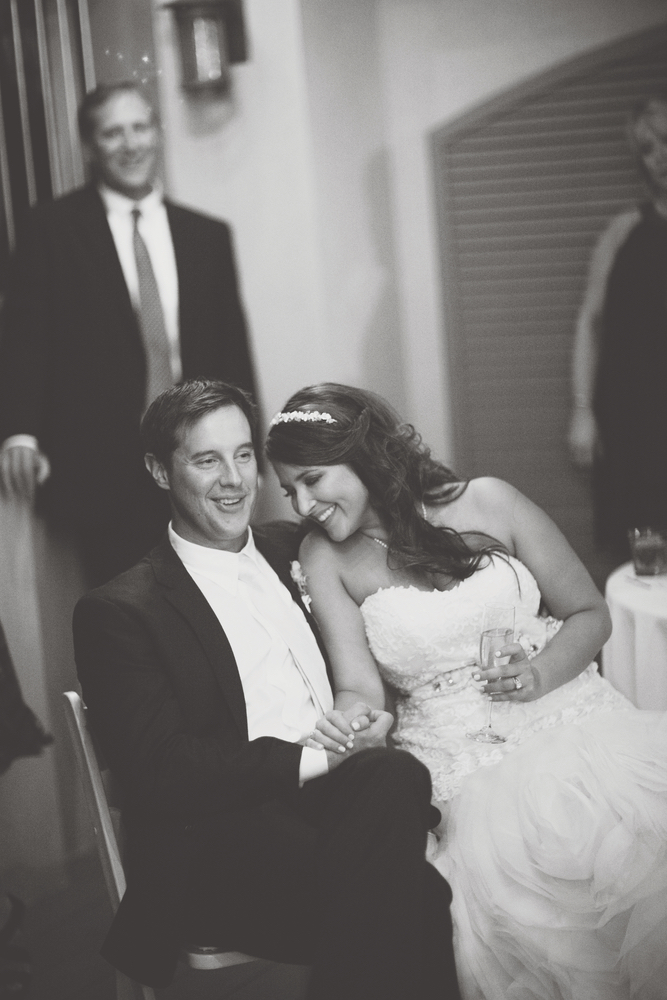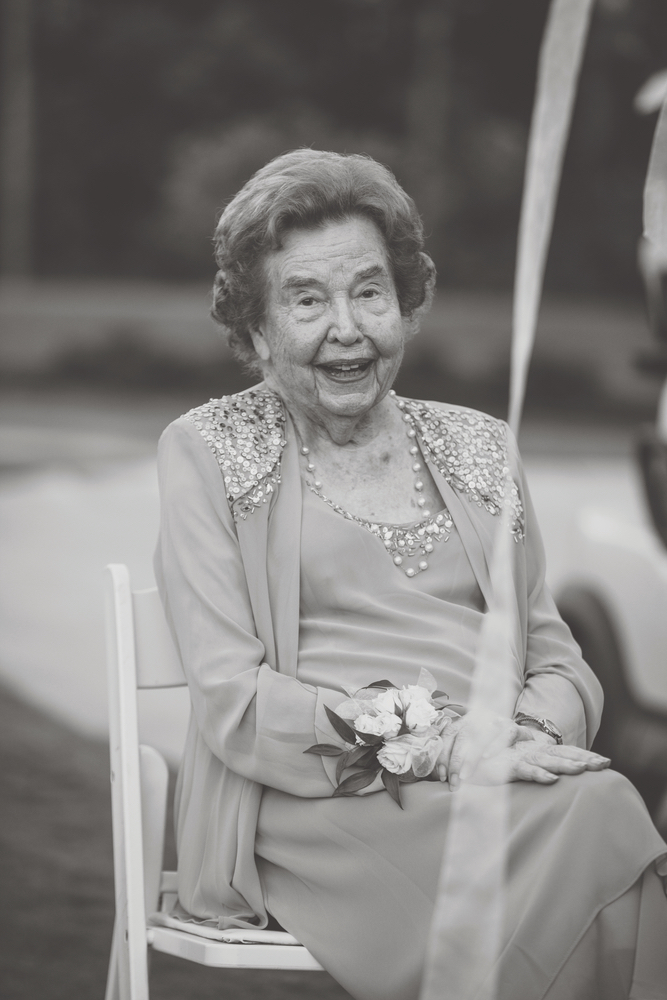 Another highlight of Lauren and Layne's special day: their family and friends surprised them by breaking into song just as they were being pronounced man and wife—they walked down the aisle to a rousing chorus of "Oh Happy Day."
But, that wasn't the only surprise.
"Shortly after we got married, I was able to give Layne a two-week anniversary gift by letting him know we were expecting!" Lauren says. "So, our honeymoon on the Caribbean island of Anguilla turned into a babymoon!" She and Layne celebrated both marriage and baby-to-be this past January by relaxing at the Viceroy Anguilla hotel and resort, and they welcomed beautiful baby Sophia into the world on July 6, 2016.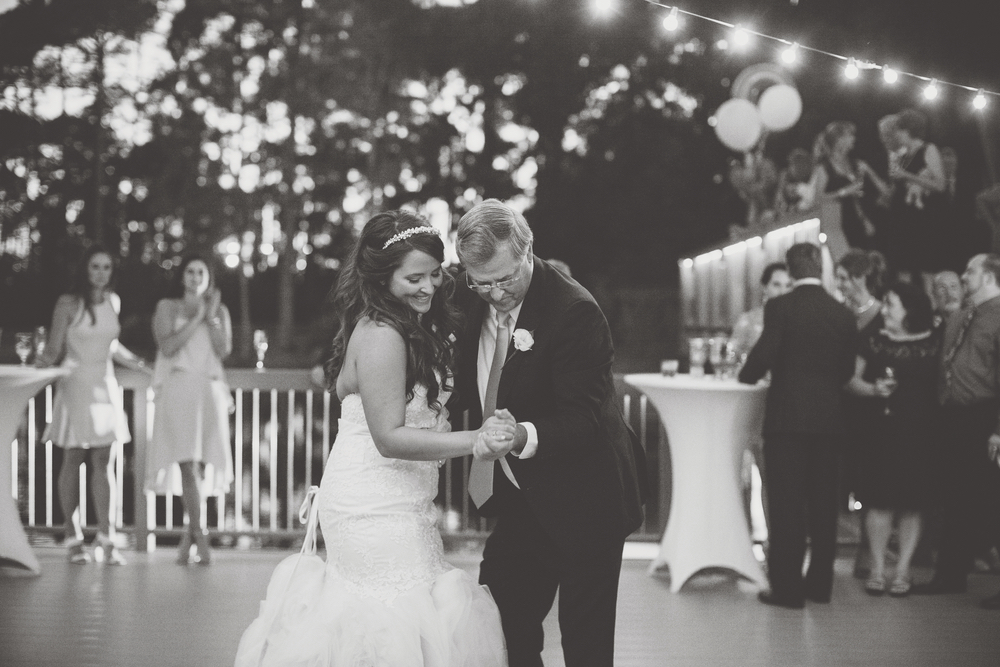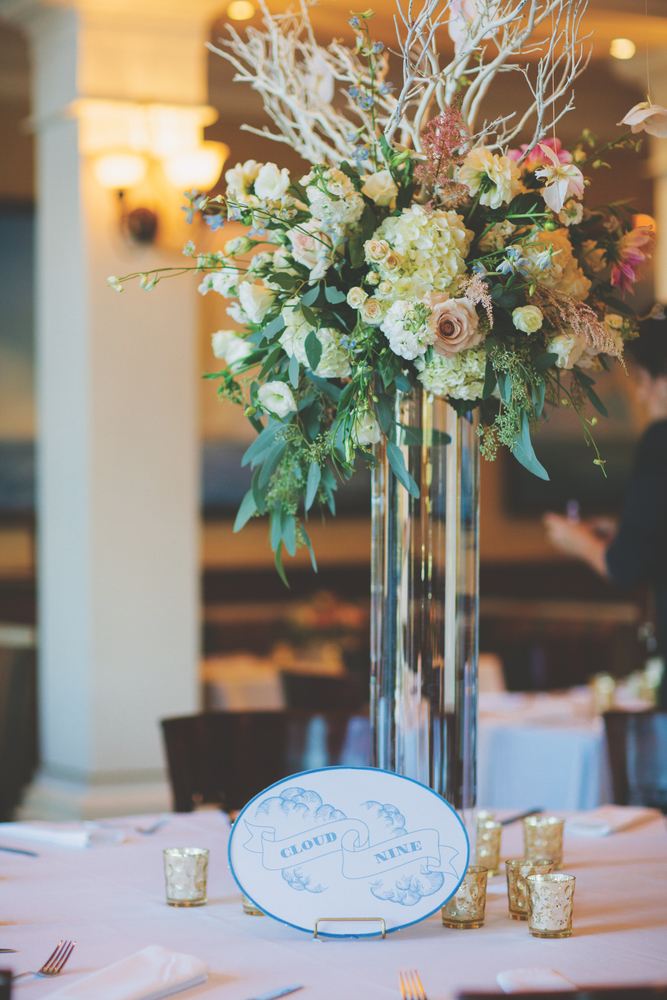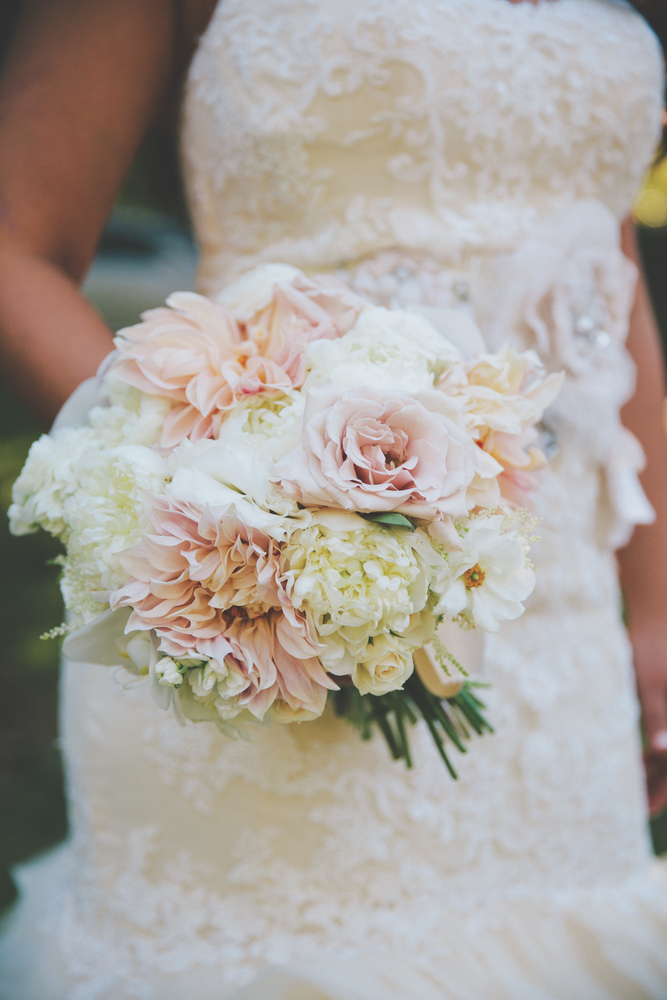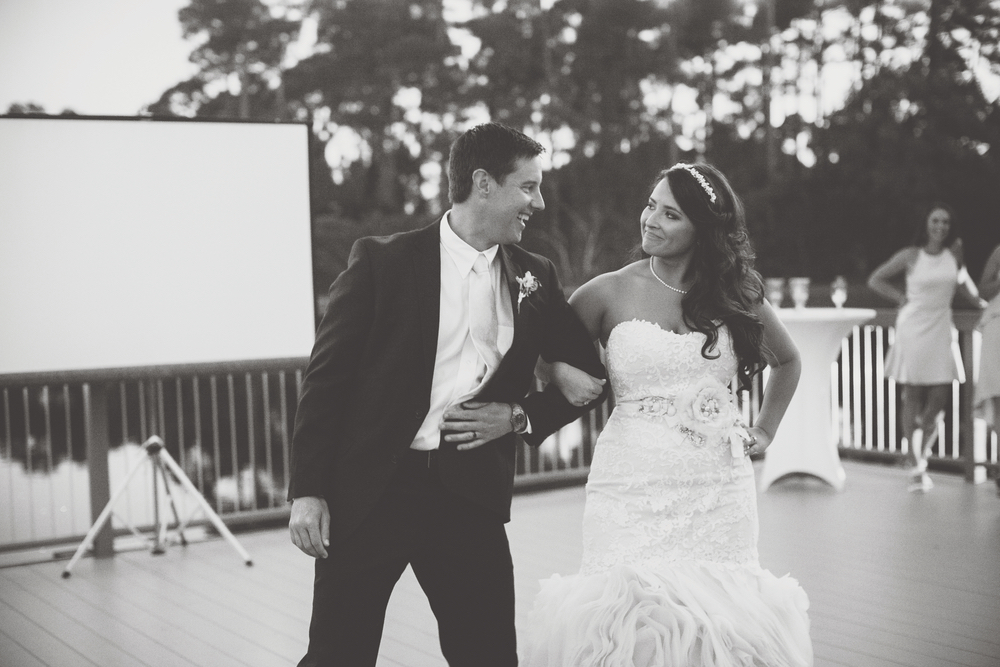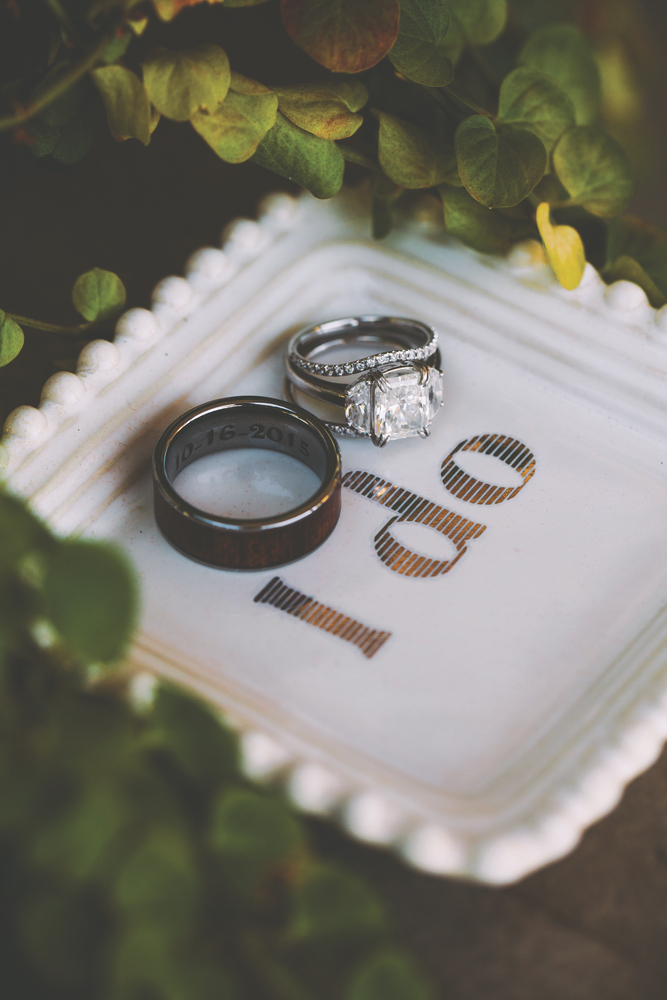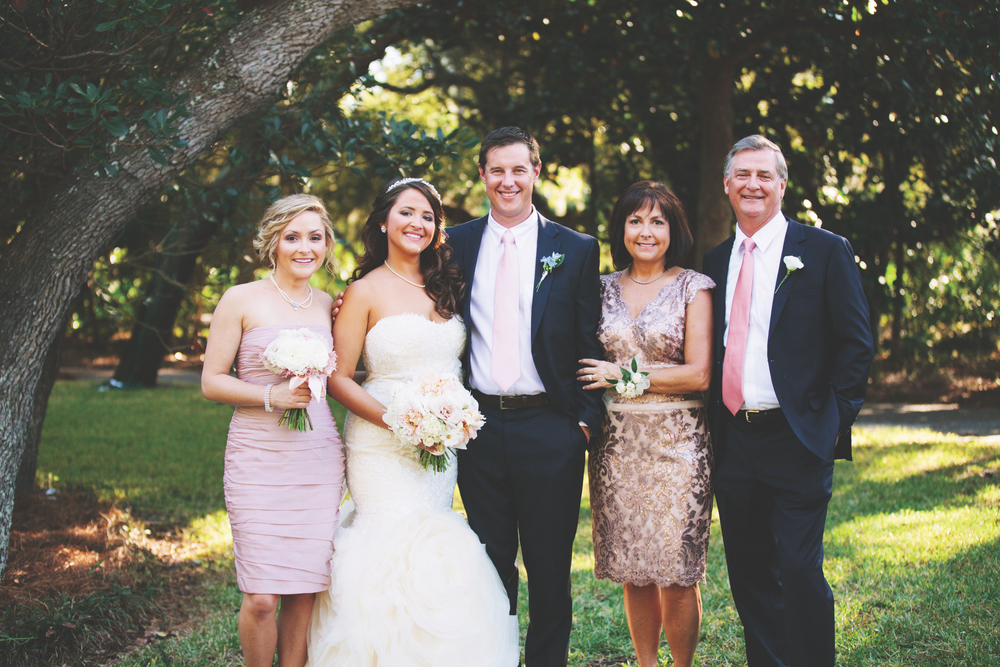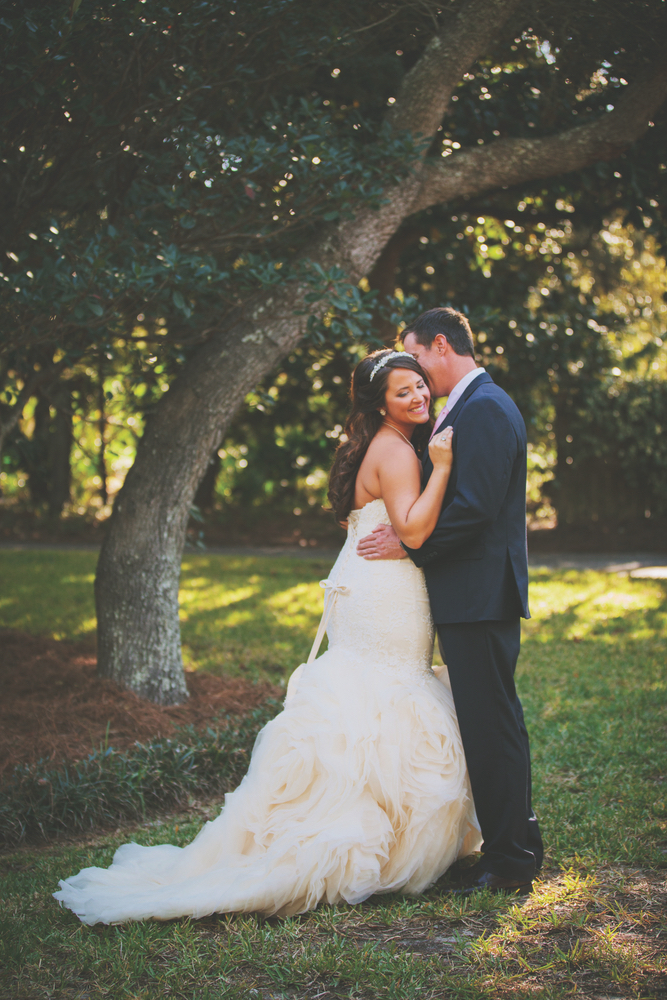 VIE would like to offer our sincere congratulations to the happy couple and their new bundle of joy!
Special Thanks
Wedding photography: Pure7 Studios Engagement photography: Sarah Lyn Schmidt, Sarah & Paul Photography Wedding planner: Heidi LoCicero Cake: Bake My Day Hairstylist: Maria Danielle Nieves, Pin-Up Girls Hair Studio Floral designer: Myrtie Blue Bridal gown: Simply Elegant Bridal Stationery: Frill Seekers Gifts
— V —
---
ARTICLE CATEGORIES