Ocean Reef
By Tim Taylor | Photography courtesy of Ocean Reef
Founded twenty-six years ago, Ocean Reef Resorts has evolved into one of the largest vacation rental companies on the Emerald Coast, with properties presently extending from Okaloosa Island to Panama City Beach. Plans include future expansion to St. George Island. Owner and President Tim Taylor, along with his wife Rebecca, began the business in 1982. Tim worked in the hotel industry in Hawaii and met Rebecca in Waikiki. They moved to the island of Maui, where they were married and continued to work in the hotel business. They lived on a boat and enjoyed diving and fishing the Hawaiian waters from Oahu to the big island of Hawaii. Leaving Maui for Destin was easy, as this move involved beautiful water, great fishing and a job offer from Sandestin Resort. Tim worked for the Resort for seven wonderful years until the opportunity arose for Tim and Becky to start their own vacation rental and property management company. The rest is history. Today, the high-tech company offers 400+ accommodations ranging from one-bedroom condos to ten-bedroom homes fit for kings, weddings and family reunions. Properties are carefully selected to ensure high quality and guest satisfaction, and the large diverse staff (thirty full-time employees, 230 in peak season) is capable of speaking to all areas of the business. Over three-quarters of a million dollars annually is allocated for advertising. Ocean Reef Resorts believes that the best way to reach potential vacationers is to infiltrate all marketing venues. Do not be surprised to see us on billboards, in local and regional magazines and on the top of all the major internet search engines.
Ocean Reef Resorts has recently purchased a new office location in the Alexander Building on 30A, strategically positioned between Alys and Rosemary Beach, focusing on real estate sales and the rental of high-end properties. Ocean Reef Properties Real Estate Consulting Group is the sales arm of the company and has thirteen active real estate agents. Todd Kleppinger, lodging manager of Ocean Reef Resorts, said, "We think we've picked the right place at the right time to open a new office. Growth in the eastern end of Walton County and the rejuvenation of Panama City Beach have made their impact felt."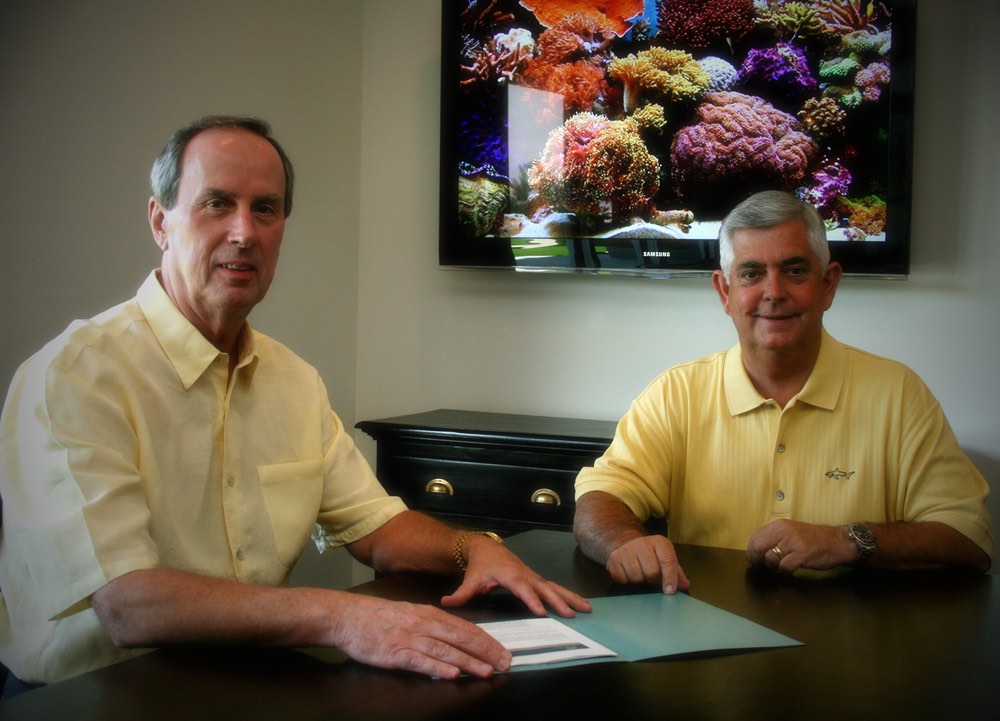 Ocean Reef guests are pleasantly surprised when offered complimentary adult beverages or soft drinks at check-in accompanied by the melodic sounds of island music, setting the tone for fun and relaxation. After a long drive, a cool drink is greatly appreciated. Other amenities included are free access to golf courses, free seafood buffet dinners, free movie rentals and a free children's harbor cruise on the "Little Nemo."
We aim to deliver the highest quality in rental properties. All our guests have to do is enjoy this scenic paradise. Once they experience the pristine beach, myriad championship golf courses, deep sea fishing, water sports, restaurants, shopping galore and nightlife, we are confident that they will be pleasantly addicted.
The company's generosity extends to various charitable groups and schools with lodging gifts to be used in silent auctions or for achievement winners. The Ocean Reef family appreciates the slice of paradise we're fortunate to be in and are happiest when we see others have a chance to enjoy it. We're glad to be here for the duration—come visit with us!
— V —
ARTICLE CATEGORIES