Podcasts for Alignment, Energy, and Inspiration
The radio is no longer just for morning talk shows and throwback tunes. With today's technology, companies like Spotify and Apple run the world of communication. As societal connections have grown through social media and streaming platforms, we have turned back to honest conversations as entertainment, and podcasts have become one of the most prominent ways consumers tune in for news and more. Every topic you could imagine, including sports, diet and exercise, finance, mental health, gaming, movies, and so much more, is easily accessible through a variety of podcasts with an extensive library of episodes. Enjoy this collection of podcasts we have pulled together for our Men's Issue—though the takeaways can be inspiring for anyone. Next time you're in the car, out for a run, or catching a flight, give them a listen!
Align with Aaron Alexander
This is a place where listeners focus on optimizing the mind, body, and movement through exploring unconventional approaches and unique viewpoints on all things health, wellness, and life. Alexander interviews top wellness experts and world-renowned thought leaders, including Byron Katie, Bruce Lipton, Aubrey Marcus, Jim Kwik, Marriane Williamson, Ben Greenfield, Robb Wolf, Shawn Stevenson, Abel James, Mark Sisson, Wim Hof, James Clear, Zach Bush, Gabby Reece, and many more. Get ready for deep conversations that open you up to new perspectives and ways of life that will ultimately take your mental, physical, and emotional wellness to the next level. Connect on Instagram @alignpodcast.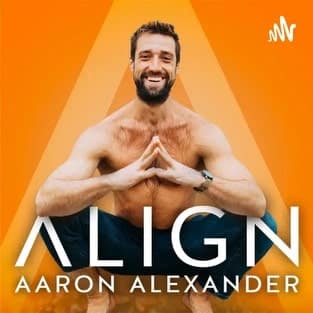 Comeback Stories
Enjoy inspirational tales of the recovery journey with Darren Waller, current tight end for the New York Giants, and Donny Starkins, an international yoga instructor, mindfulness teacher, and personal development coach. Each conversation recognizes that vulnerability is the pathway to connection, redefines what it means to be a man, and acknowledges that pain is part of the shared human experience. Head to ComebackStories.com or follow on Instagram @comebackstoriesshow to discover tools to find your center and see the guest lineup.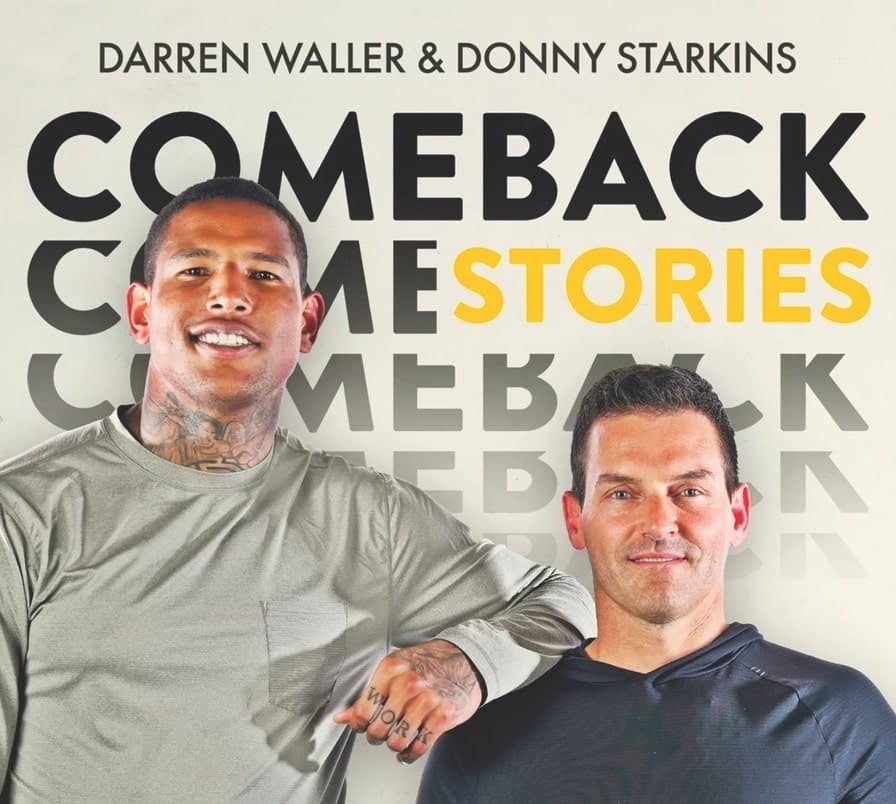 New Heights
Football's funniest family duo—Jason Kelce from the Philadelphia Eagles and Travis Kelce from the Kansas City Chiefs—team up to provide next-level access to life in the league as it unfolds. The brothers and Super Bowl champions drop weekly insights about their games and share unique perspectives on trending NFL news and sports headlines. Get entertaining stories from a combined twenty-one years in the league, off-field interests, and engaging conversations with special guests. Watch and listen to new episodes every Wednesday during the NFL season and check them out on Instagram, Twitter, and TikTok @newheightshow for all the best moments.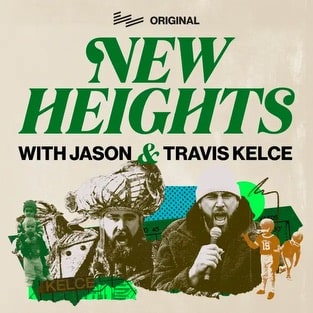 Rich Roll Podcast
This podcast is a master class in personal and professional development as ultra-athlete, wellness evangelist, and bestselling author Rich Roll delves deep with the world's brightest and most insightful thought leaders. Listen as he aims to educate, inspire, and empower his audience to unleash their best, most authentic selves. Interviews include fellow athletes, wellness experts, and entertainers, including Rainn Wilson, Darin Olien, Julie Piatt, Zach Braff, and many more. Learn more at RichRoll.com.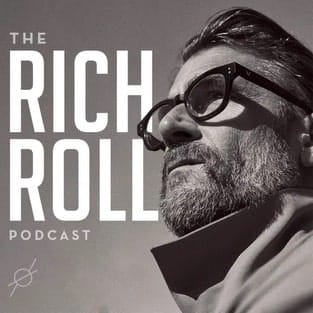 The GaryVee Audio Experience
Welcome to the GaryVee Audio Experience, hosted by entrepreneur, CEO, investor, content creator, and public speaker Gary Vaynerchuk, also known as GaryVee. On this podcast, you'll find a mix of #AskGaryVee episodes, keynote speeches on marketing and business, segments from the viral DAILYVEE video series, interviews and fireside chats by the host, and new and current thoughts Vee records exclusively for this audio experience. Follow @garyvee on Instagram for more insights.
The mindbodygreen Podcast
The mindbodygreen Podcast explores the infinite possibilities of health and well-being. Hosted by mindbodygreen founder and co-CEO Jason Wachob, each episode features a thought-provoking interview with a leader in the health space. Whether you're thinking about changing what's on your plate, how you move, or how you think, these conversations will surely offer solutions in whole-body health. Head to mindbodygreen.com to learn more.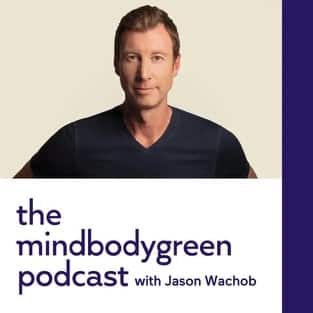 The Pivot Podcast
The Pivot Podcast is hosted by former NFL stars Ryan Clark, Fred Taylor, and Channing Crowder as they have a weekly sit-down with top athletes and entertainers about how to "Accept, Adjust, and Move Forward." They say, "We are excited to be on this journey and promise to keep delivering impactful and entertaining content to listeners. The feedback has been overwhelmingly positive, and we really can't thank you enough for Pivoting with us. The best is yet to come." Visit PivotPodcast.com and follow @thepivot on Instagram to learn more.
VIE Speaks: Conversations with Heart & Soul
Now wrapping up its second season, VIE Speaks: Conversations with Heart & Soul delivers inspiring and in-depth stories from entrepreneurs, artists, entertainers, and celebrities through authentic conversations with podcast host and VIE CEO/editor-in-chief Lisa Marie Burwell. Check out Season Two on all podcast listening platforms, plus bonus episodes coming soon with Chef Emeril Lagasse and more! Be sure to follow @viespeaks on Instagram for the latest news.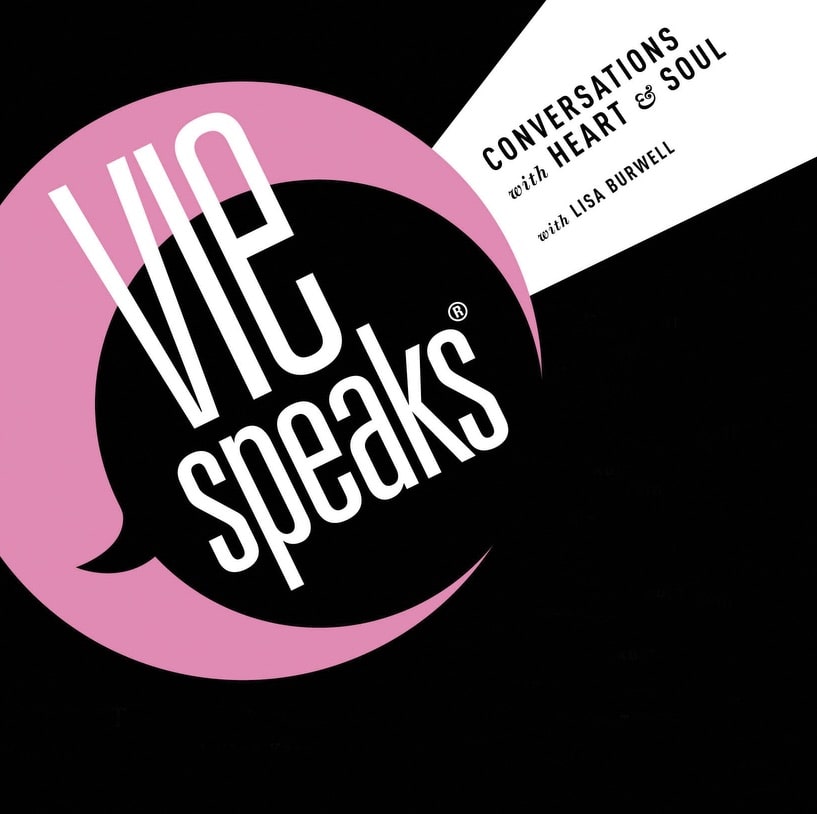 — V —
---
ARTICLE CATEGORIES