South Walton Fashion Week 2013
By Jordan Staggs | Photography by Goode Green Photography
Fashion lovers, members of the press, designers, and celebrity judges converged on the bright green lawn behind Tommy Bahama Restaurant and Store at Grand Boulevard Town Center in Miramar Beach. A distinct energy seemed to crackle through the air as people glanced over at the large white tent on the adjacent green, wondering what it looked like inside and what would happen on the runway later that night. The mystery and anticipation were already enough to bring excitement to the small crowd preparing for the very first South Walton Fashion Week, and as a group of local stores and fashion designers proved on October 10–13, 2013, the Emerald Coast should not be counted out of the style scene.
Thinking of fashion at the beach likely brings to mind images of cover-ups, bikini tops, and flip-flops for most people. It's true; those island-inspired pieces are staples in the wardrobes of South Walton natives and visitors alike. But this doesn't mean that, after a day of beach fun, those same bathing suits and cut-off shorts are the go-to styles for dinners out and social events. The goal of South Walton Fashion Week was to show visitors and locals the range of great fashion choices that already exists in the Walton County area and to allow many area shops and designers—both those native to the area and those that have transplanted here—to show off their unique looks, to have fun, and to engage the audience with their runway shows.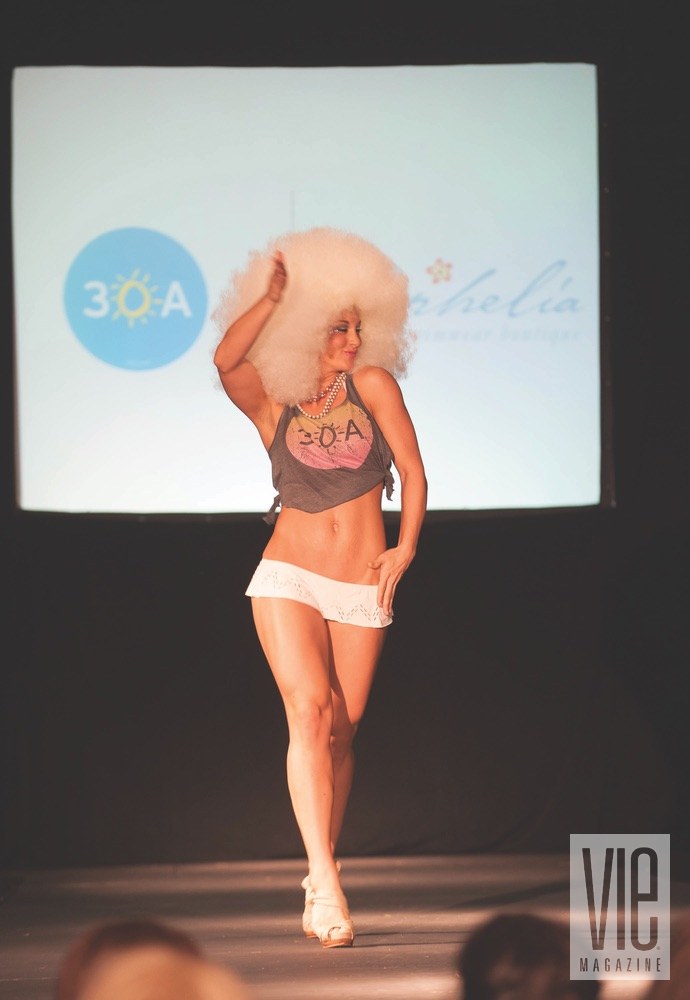 "We've been plotting and dreaming about this event for a few years now," says Jennifer Steele, executive director of the Cultural Arts Alliance of Walton County, who cofounded South Walton Fashion Week with Hillary Fosdyck and Briane O'Dell of Monark Events. "We did a small runway show in 2010, but we really wanted to make sure this was done to the best of our ability. The CAA's mission is to put on events that drive tourism and are rich in culture, but also are fun for the community, and we think everything just came together for it." It was clear their vision had become a reality the moment the first model stepped onto the runway. Each show contributed something different, but one thing was clear: South Walton is abundant with creativity and style.
"Our area is currently enjoying an explosion of local talent—artists, musicians, chefs, entrepreneurs, architects, photographers, designers," says Mike Ragsdale, founder of 30A.com. 30A Gear and Ophelia Swimwear coproduced a high-energy, crowd-pleasing runway show during Saturday night's festivities. "Once again, the Cultural Arts Alliance has created a brilliant way to honor and showcase the most talented among us."
The four-day event included exclusive runway shows from South Walton stores including Visit South Walton, Tommy Bahama, the Seaside Style, Nicole Paloma, Altar'd State, Billabong, Chico's, Brooks Brothers, Coco's by M. Cline, J. Jill, Sunglass Hut, the Orvis Company, the Zoo Gallery, the Alys Shoppe, Southern Fashion House, Ophelia Swimwear, 30A Gear, Snap Tweens, Pretty Please, Seaside Kids, Gigi's Fabulous Kids' Fashions, and Coconut Kids, as well as trunk shows and special events at Southern Fashion House, Perspicasity, Willow Boutique, the Alys Shoppe, Nicole Paloma, Jewel Toffier, Island Clothiers, and the Red Bar.
Additionally, Saturday night's runway shows featured a competition with six emerging designers from around the Southeast vying for the top spot. The winner was chosen by a panel of celebrity judges: Nashville boutique owner, blogger, and singer-songwriter Holly Williams; Womanista.com founder Cassie McConnell Kelley; and Project Runway designer Mychael Knight, who will also appear in this year's season of Project Runway: All Stars. The weekend's runway festivities were hosted by All My Children actress Heather Roop.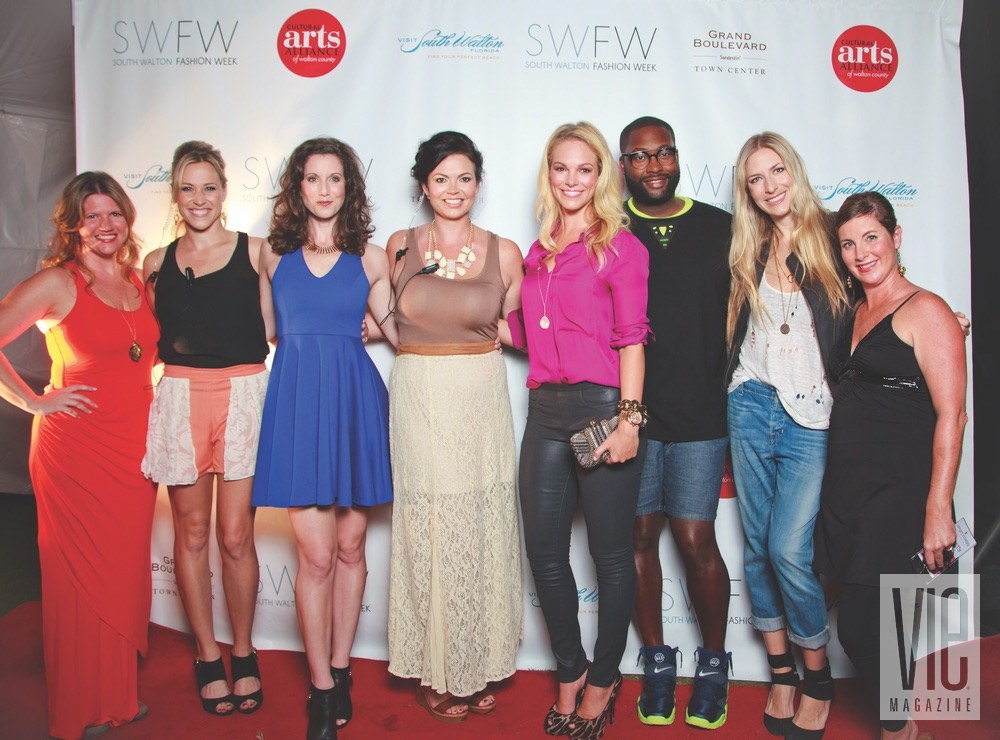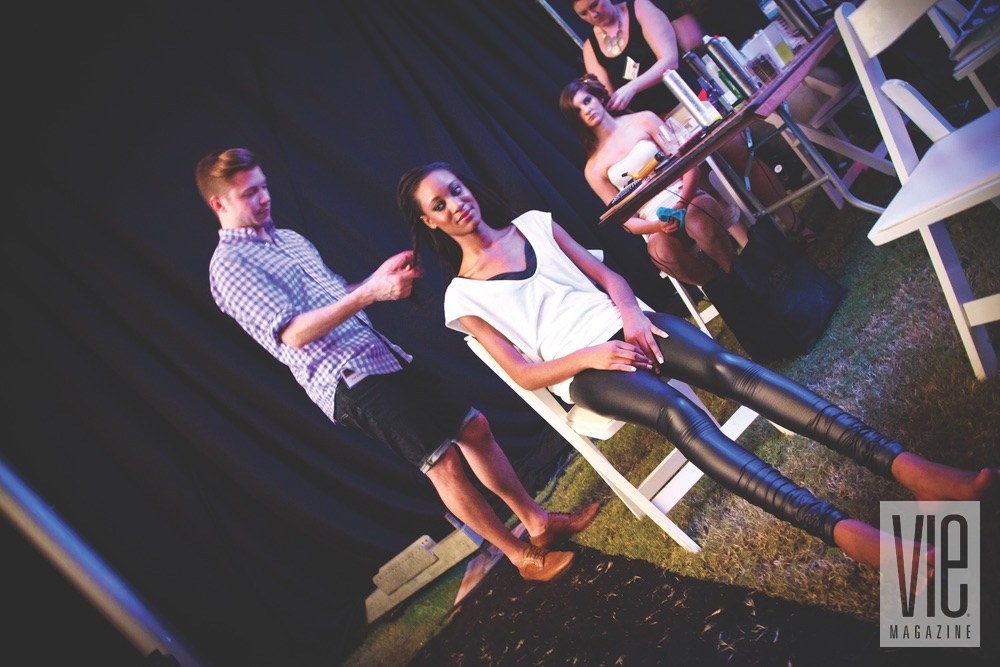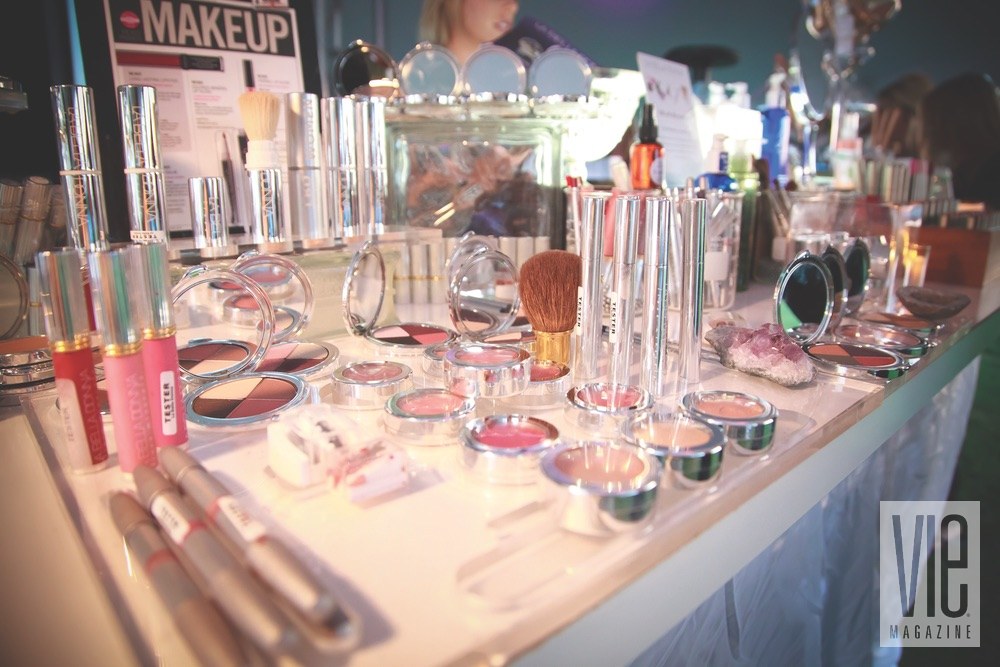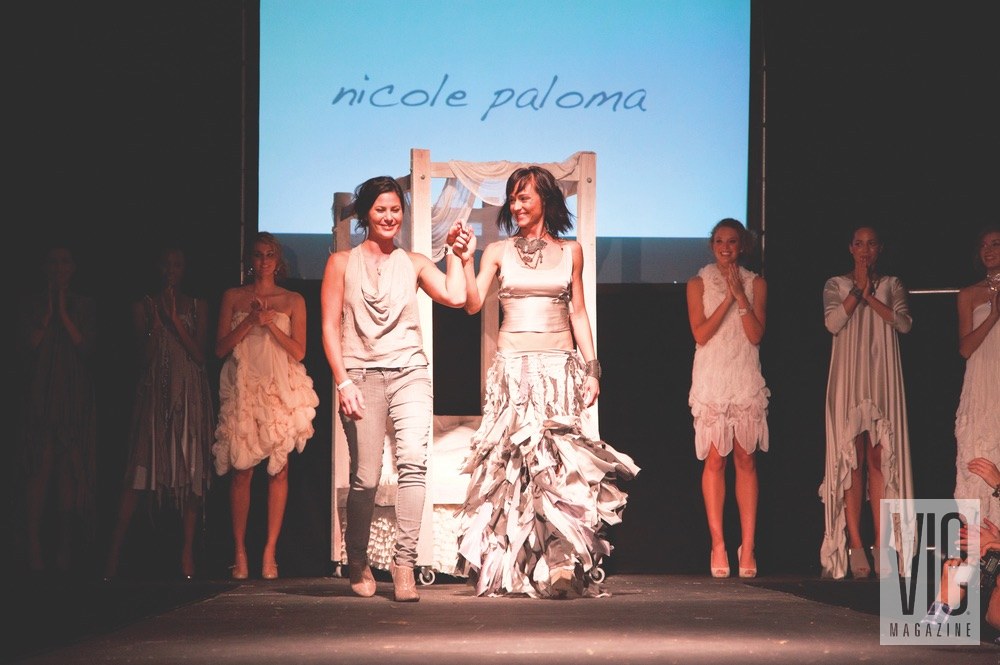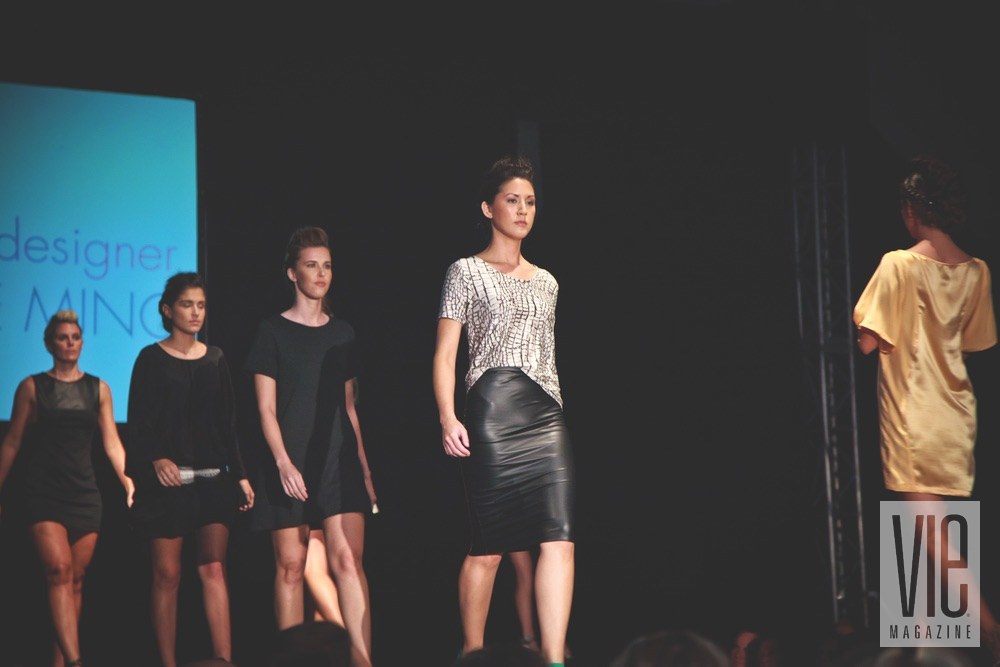 This year's emerging designers were Sarah Winford, a native of Hattiesburg, Mississippi, and cocreator of The Winford Label; Nashville's Jennifer Nina Evans, whose objective is to take inspiration from the "ugly" and create something beautiful; Ella Rose from New Orleans, whose use of recycled alligator skins brings an edge to her feminine silhouettes; Destin's own Cayce Collins, whose spring 2014 collection was inspired by a trip to Petaluma, California; Andi Eaton of fashion line Hazel and Florange, taking cues for her spring collection from travel and her beloved city of New Orleans; and Ashlie Ming, a Mississippi native whose line, blackout., features sophisticated pieces with a downtown edge.
Each of the designers brought something different to the runway, but in the end, it was Ashlie Ming who won over the judges, receiving the title of top emerging designer as well as $1,500, a six-month storefront display at Grand Boulevard, and the exclusive photo shoot seen here, shot by Hayley Green of Goode Green Photography. Ming was announced as the winning designer, along with winning model Emme Martin, at the Saturday night after-party hosted by The Market Shops of Sandestin. "When they said my name, it didn't register at first," Ming says. "It was kind of surreal."
Originally from Jackson, Mississippi, Ming attended the University of Mississippi before transferring to the Fashion Institute of Design and Merchandising in Los Angeles. After graduating, she began her career in fashion working with LA-based line Stella and Jamie. After hearing about the budding fashion scene in New Orleans, she returned to the South and founded her own label, blackout., in 2012. "The name was inspired by the way black pieces always seem to be staples in my wardrobe and my friends' wardrobes," Ming reveals.
Black is so versatile, you can do anything in it.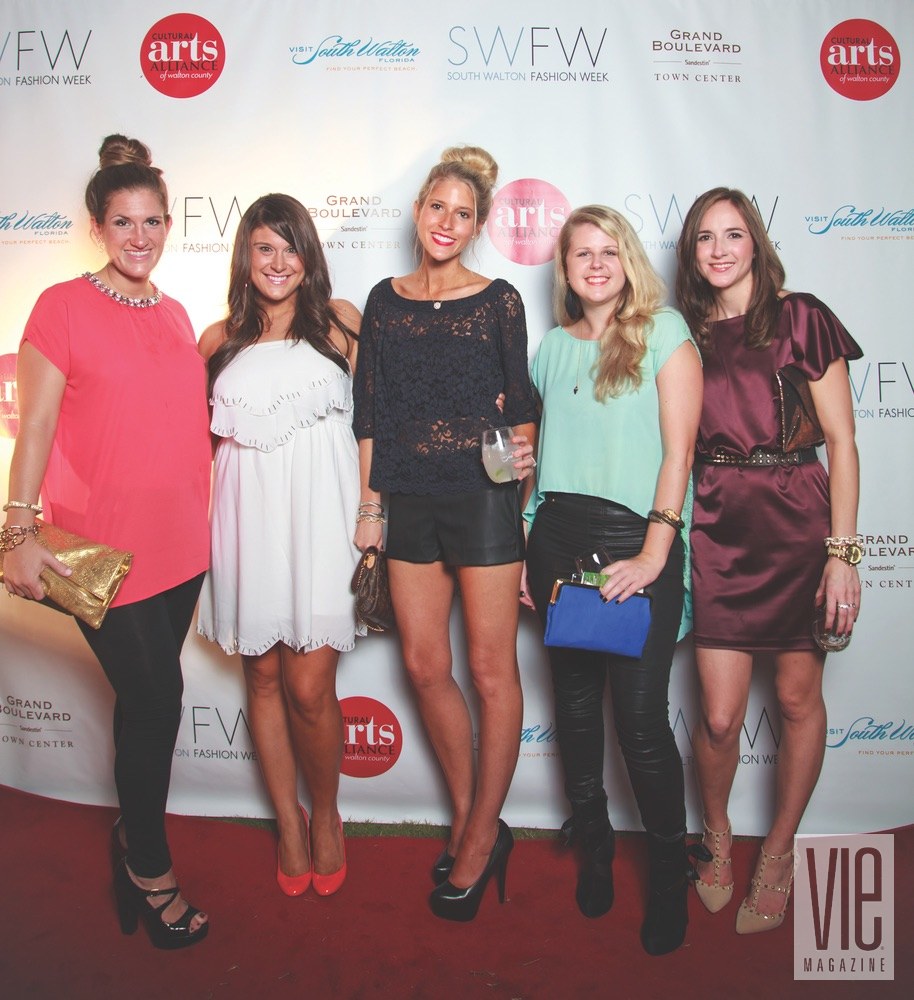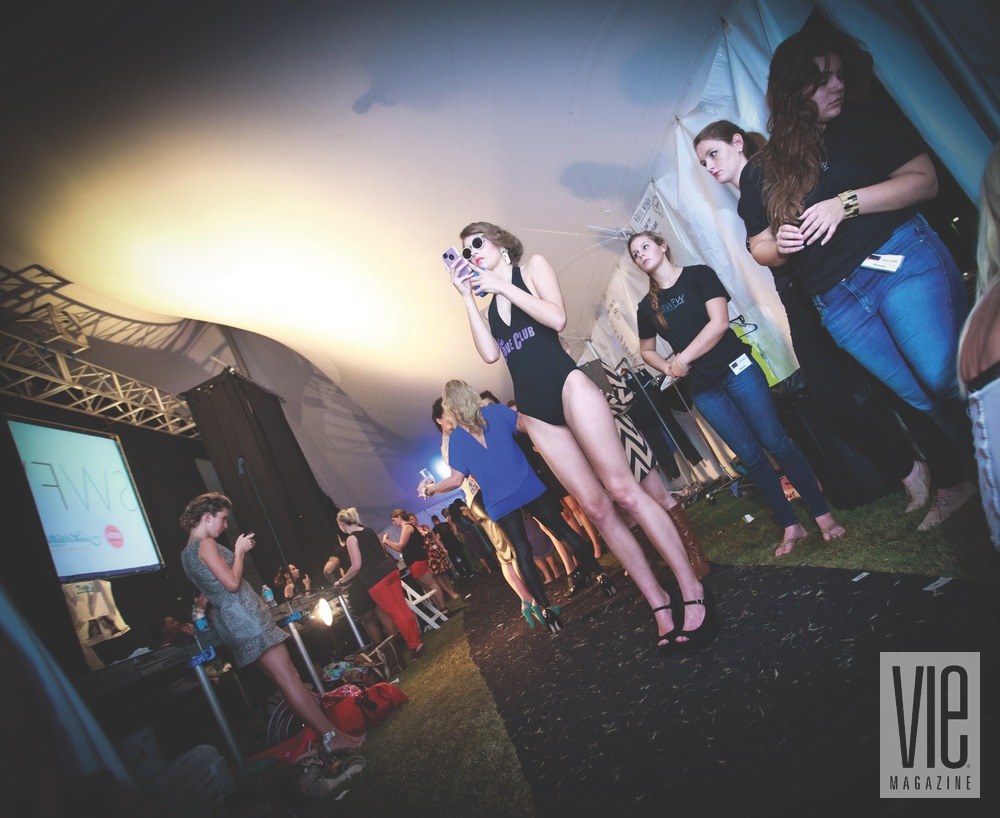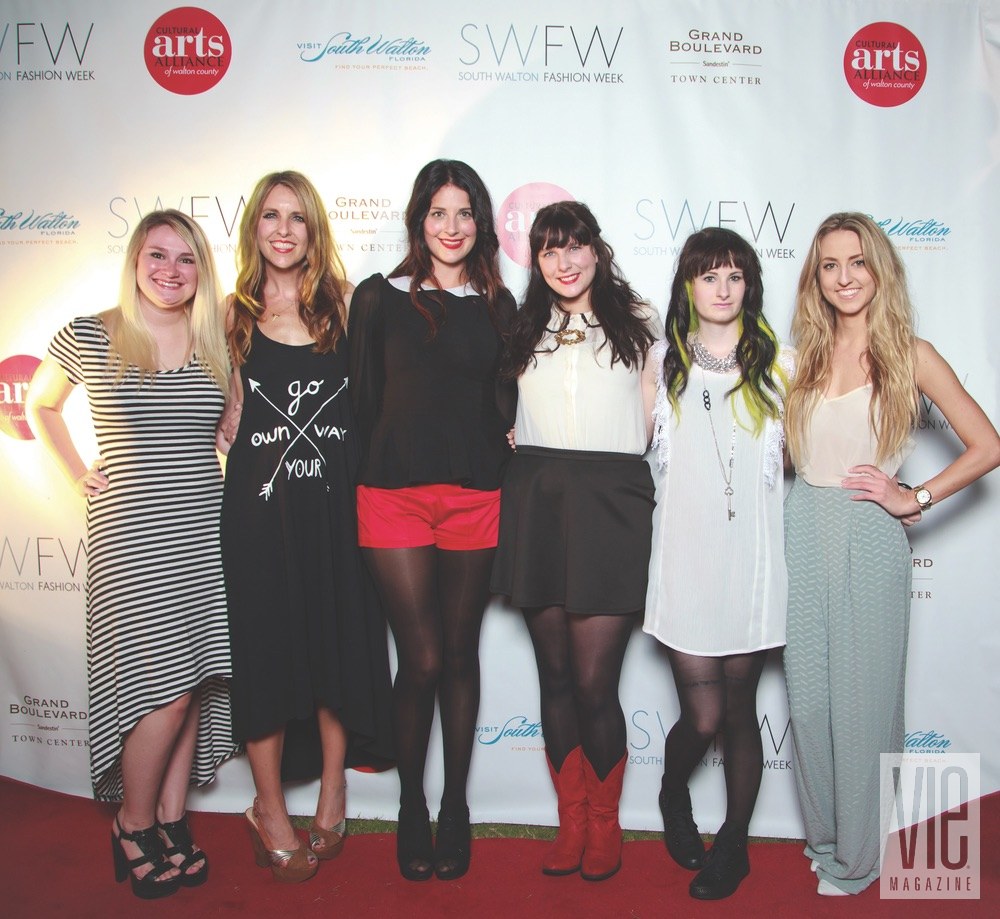 When the Cultural Arts Alliance put out a call for regional fashion designers to apply for its inaugural fashion week event, Ming gladly rose to the challenge and was excited to be accepted into the emerging designer competition and to see what South Walton Fashion Week had in store. She says she wasn't disappointed. "It was different from other fashion weeks I've been to," Ming says.
They brought the Florida chill and relaxed vibe into it, and it was a great way to showcase my clothing. I arrived Thursday night and they had my models all picked out for me—it was such a relief not to have to worry about that part, and they all did such a great job.
Dozens of local women—and a few young men—strutted the runways of South Walton Fashion Week, bringing talent and energy to the runway and further enhancing the curated looks from stores and designers. Many of the female models were also competing for $500, a photo shoot with Hayley Green, and to be the face of South Walton Fashion Week 2014. Seaside Neighborhood School student Emme Martin said she was nervous when she first auditioned to be a model for South Walton Fashion Week. "After a few rehearsals, it was actually a lot of fun," she admits. "Being backstage with all the models and getting ready for the shows was pretty crazy."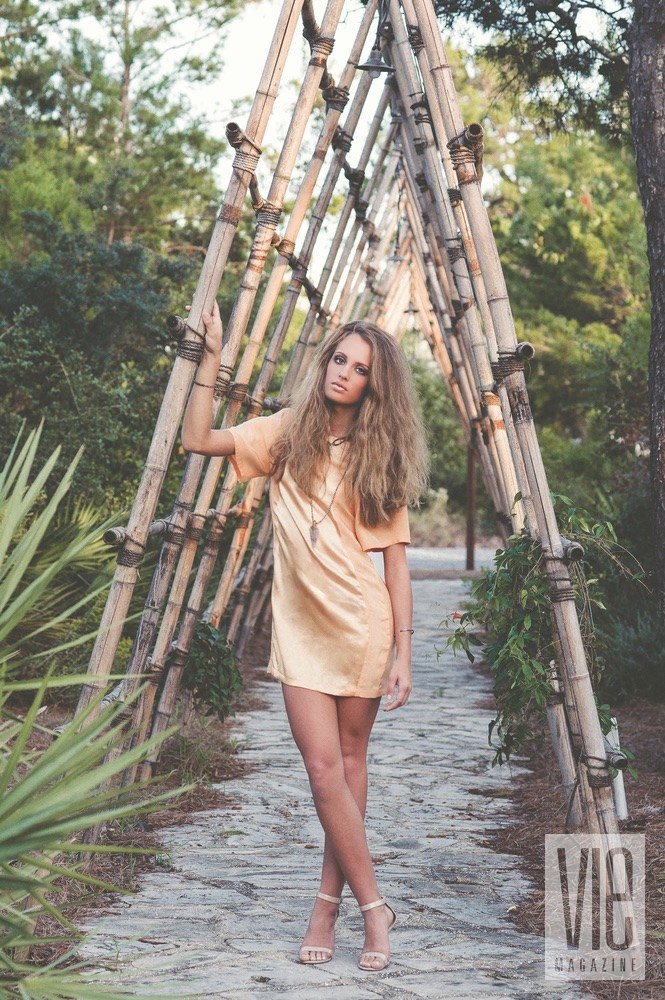 Martin, who had never modeled before, wowed the judges—including VIE's creative director, Tracey Thomas—with her professional walk and overall look on the runway. According to Thomas, there were several great contenders for the spot of top model, but the decision was unanimous: Martin was a natural. "There's this moment when you're walking down the runway and the music is playing and all the lights are on, and it's just this great feeling," says Martin. "I think it was really good for me because I proved to myself that I could do it after I was nervous about it."
Ming and Martin met Hayley Green and Sheila Goode two days later for their exclusive South Walton Fashion Week photo shoot, which took place in the iconic 30-A community of Alys Beach. The Mediterranean-inspired white walls and cobbled pathways created a gorgeous backdrop to complement Ming's styles, and she and Martin looked stunning with accessories by S. Carter Designs, hairstyles by Aveda in Rosemary Beach, and makeup by MAC Cosmetics.
South Walton Fashion Week
from
VIEzine
on
Vimeo
.
"I think the Florida market is a great place to showcase my aesthetic," Ming says. "I want to keep growing in boutiques and smaller markets, and I'm excited to pursue business relationships in the South Walton area."
South Walton retailers and sponsors of the event agree that South Walton Fashion Week was a great success, and they look forward to expanding their business by working with future SWFW events. With the upcoming renovation of The Market Shops, South Walton Fashion Week represented a fantastic way to begin reintroducing the resort shopping center to the South Walton market, says Tom Watson of JPB Commercial Real Estate Advisors, which handles marketing and leasing for The Market Shops at Sandestin. The fashion-forward retailers and designers that participated in South Walton Fashion Week fit the profile of an important part of The Market Shops' clientele, and we were excited to see the impressive level of participation from the local fashion community."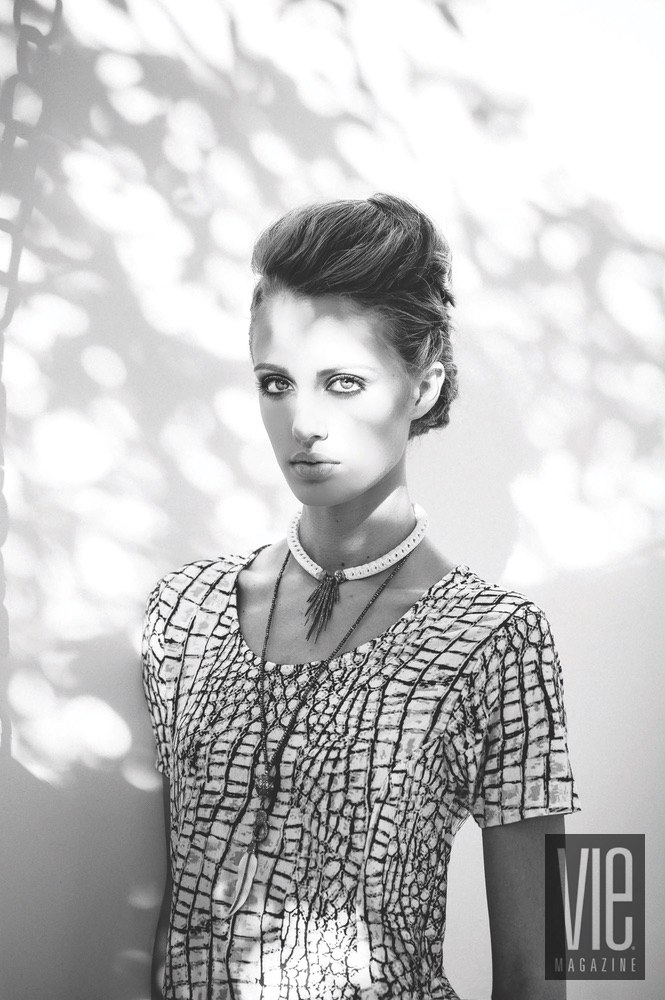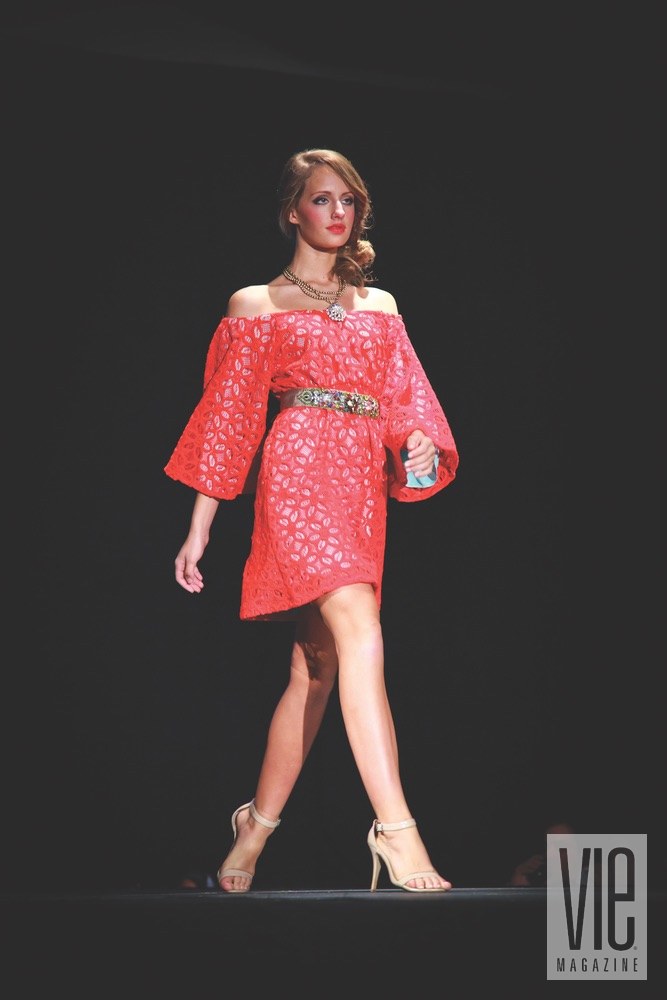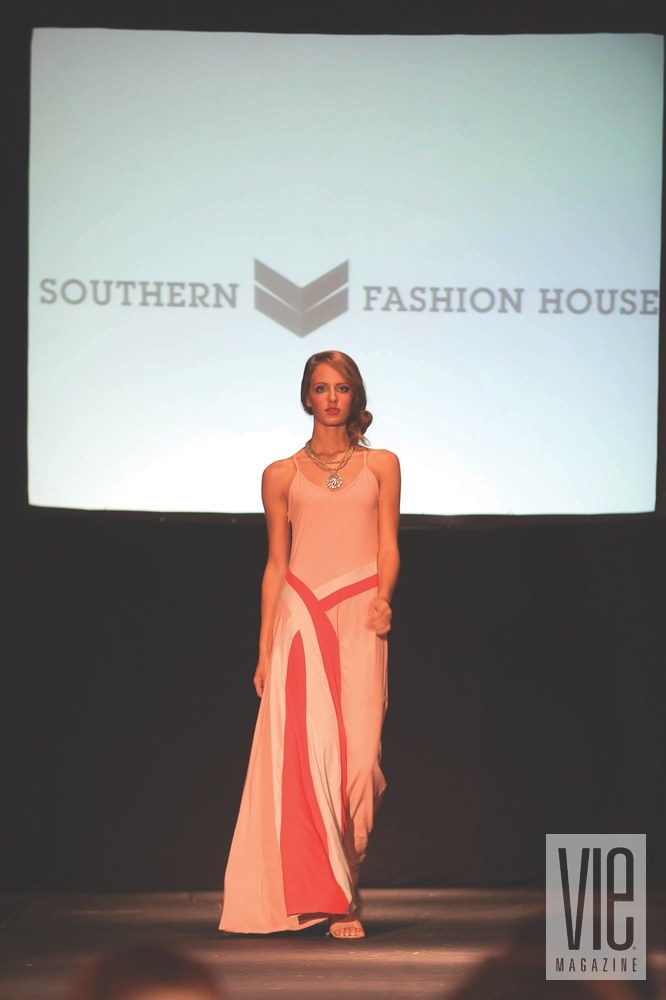 "The event was well organized and fun!" adds Makenzie Carter of the Seaside Style, which showed on the runways Friday night. "We wanted to educate our audience on what the Seaside Style brand is all about… more than the famous T-shirt. By mixing resort wear with some of our signature Seaside pieces, we wanted to convey 'a simple, beautiful life.'"
No doubt future South Walton Fashion Weeks will continue to showcase the artistic talents of designers in the area—such as Grayton Beach–based Nicole Paloma, who captured audience members' hearts during Friday's event with her fun, elegant designs and narrative runway show—and emerging designers from around the country. Net proceeds from the 2013 South Walton Fashion Week benefited the Cultural Arts Alliance's Educational Giving Program, which provides funds to inspire and help bring up a new generation of artists, entrepreneurs, and, yes, fashion designers in the community. Event organizers, sponsors, and fashion lovers in South Walton are already buzzing about next year's show. See you on the runway!
— V —
ARTICLE CATEGORIES