By Samantha Accola | 
Photography courtesy of Lex & Lynne Knitwear
Quality is a rare find in today's fast-paced and consumerist society. However, increasingly, in the midst of our hurried culture, there is a deep longing for intentionality and personal meaning attached to that which we, as humans, are drawn to invest.
Alexis Corry, a textile lover and designer, reveals a clothing-conscious approach to the fashion industry's existing footprint and her personal attention to detail. After working in New York City in her early twenties under stylist Liz McClean, Corry learned to "appreciate the art of making and the entire production process, as well as the little things, the importance of fit, and understanding that loved clothes can truly last a lifetime."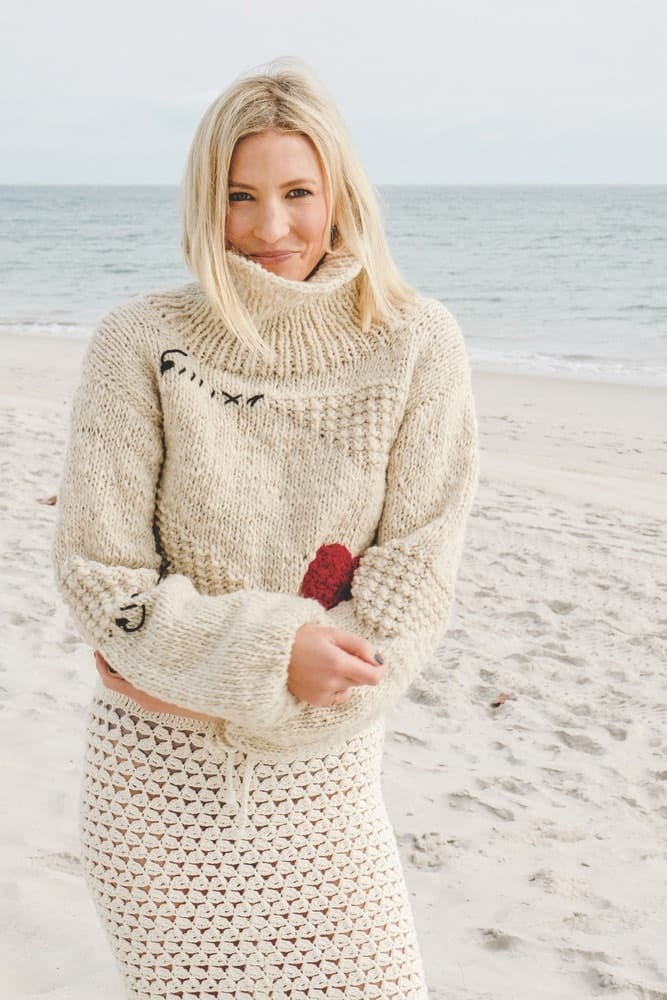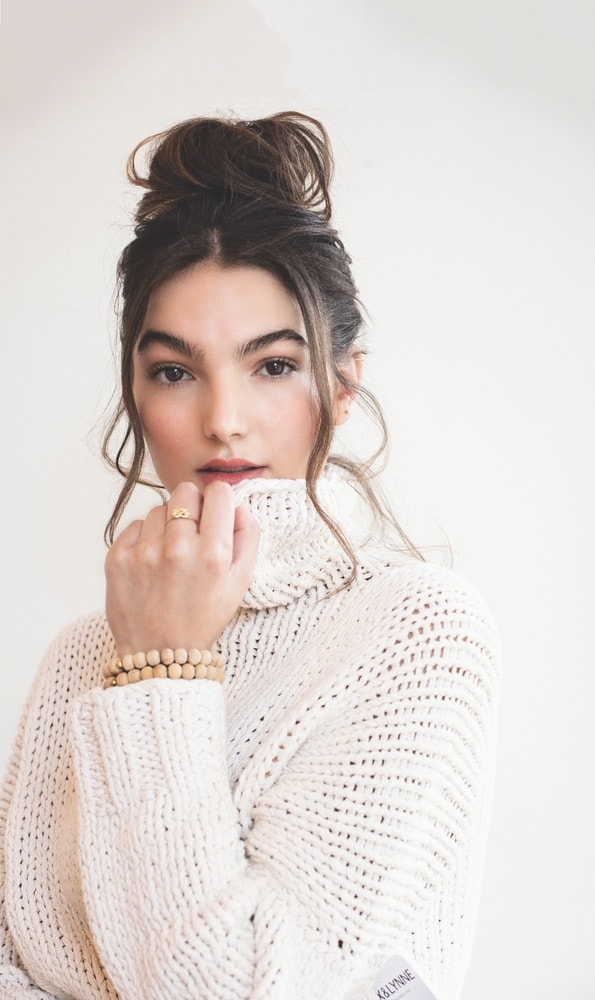 In 2011, Corry founded Lex & Lynne, a travel-inspired sustainable lifestyle brand that empowers women cross-culturally. The company surrounds itself with an uplifting spirit by creating opportunities for artisans, both globally and locally, to embrace and share their crafts. Lex & Lynne ethically sources materials from craftswomen in Mineral de Pozos, Mexico, and Ahmedabad, India, to create novelty knitwear pieces and expand its cotton line. Lex & Lynne also works with local American artists to offer a collection that is full of character and handmade "slow fashion."
Motivated by simplicity, Lex & Lynne was built on the foundation of a few organic materials and a heartfelt passion for wearing life's experiences close to the heart. Each knit is made in the comfort of a craftswoman's home, surrounded by her family, and in her own time. Located in the small historic mining town of Mineral de Pozos, the women who create the company's garments are wives to third- or sometimes fourth-generation miners. They care for their homes and children while the men work the mines. "Lex & Lynne's production is a precious process that is appreciated by everyone involved and therefore delivers an exceptional garment that is one of a kind, made with love and care," says Corry. From exquisite crocheted cutout dresses to beaded healing bracelets, Lex & Lynne's individually inspired apparel captures a relaxed resort lifestyle while also helping to sustain global communities.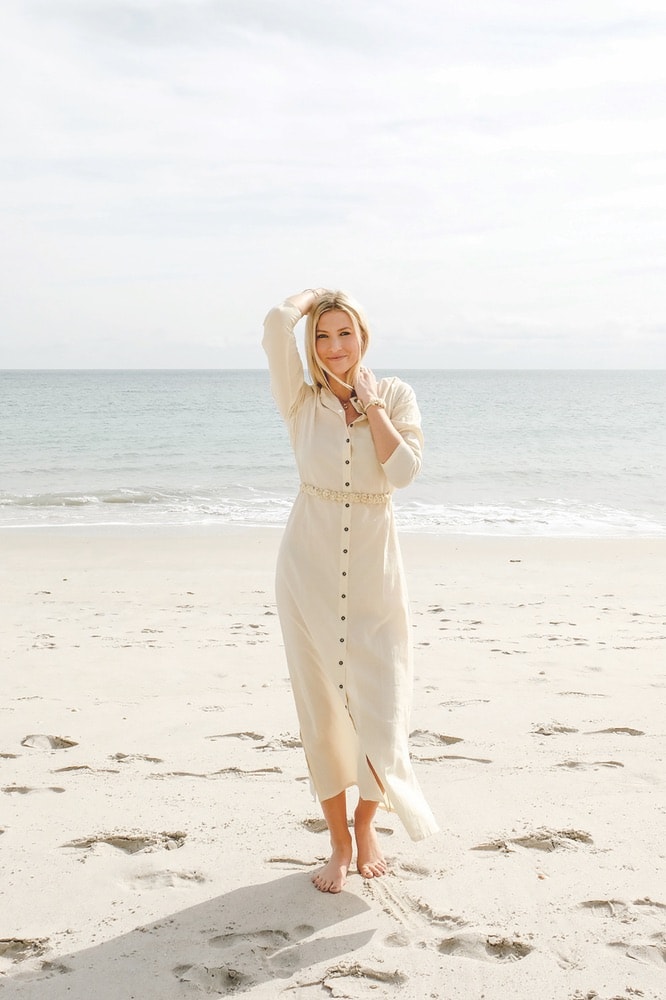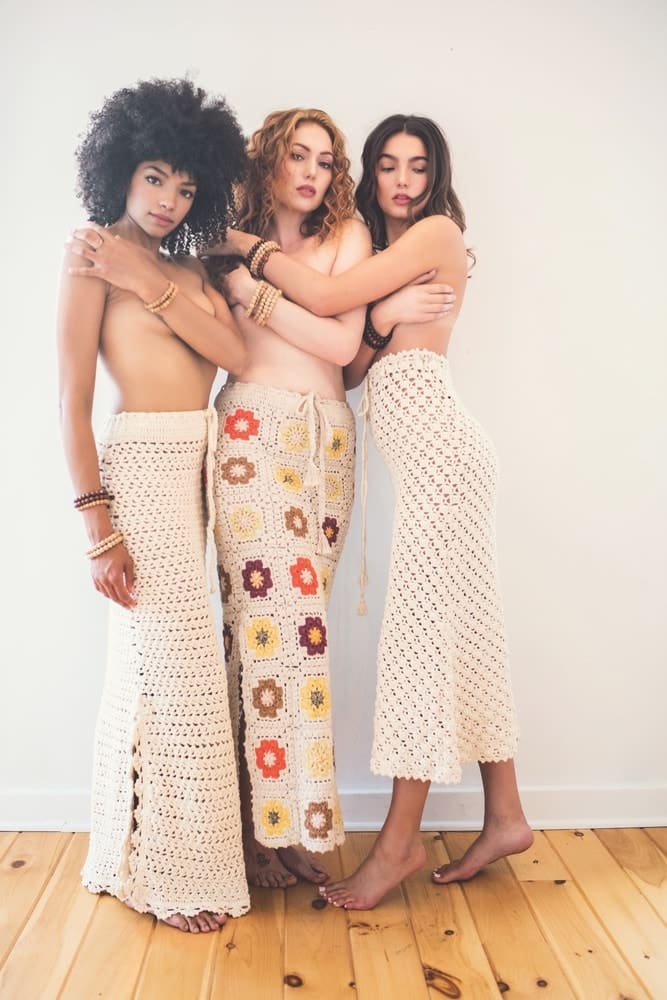 Whether it is taking in the sunrise by hot-air balloon in Cappadocia, hiking to remote lighthouses in the Faeroe Islands, or tasting authentic spices and flavors while cooking with a family in a small village on Peru's Lake Titicaca, Corry says, "Translating an international experience into a garment or a piece of jewelry to share with my clientele is always motivating me." Her vision for the company is "to provide unique pieces full of heart and soul that tell a story—or your story." Through an unparalleled mission for personalization and service, Lex & Lynne demonstrates excellence and creativity through the art of living.
Growing up in Vero Beach, Florida, the involved founder combines natural hues, evocative of the beaches of her childhood, with handcrafted clothing styles. Corry describes two of her favorite pieces, the From the Heart sweater and the Pepper Floral sweater, as quite literally seeing the earth's elements in the wool. Both styles convey a sense of comfort, adventure, nature, and love. In 2019, Lex & Lynne repurposed its vision around these two influential stand-outs as they were the line's first garments to incorporate recycled materials. "There was an honest shift in Lex & Lynne once I received the samples because they were experimental. The two sweaters made me realize that there is always room for creativity," shares Corry. Every piece has balance and creates a masterfully contrasted effect. Minimalistic, neutral tones align with vibrant textures, colors, shapes, and patterns.
"Lex & Lynne's production is a precious process that is appreciated by everyone involved and therefore delivers an exceptional garment that is one of a kind, made with love and care."
Last December, Lex & Lynne met international success when the luxury resort brand, which Corry classifies as "polished bohemian," was featured in British Vogue and on WGSN.com.
Lex & Lynne's studio is headquartered in Sewickley, Pennsylvania (just outside Pittsburgh) in a historic three-floor building nicknamed the Flatiron Building for its small-scale resemblance to the NYC landmark. The studio offers one-on-one styling and a boutique shopping experience. During the global pandemic, Corry has learned to connect with her customers, followers, and readers in a new and improved way. Through virtual "fashion forward" social media shopping events in support of Giving Kitchen in Atlanta and City Harvest in New York City and interactive recommendations on Lex & Lynne's blog, the company's online presence strives to give back not only to its clients but also to people in need.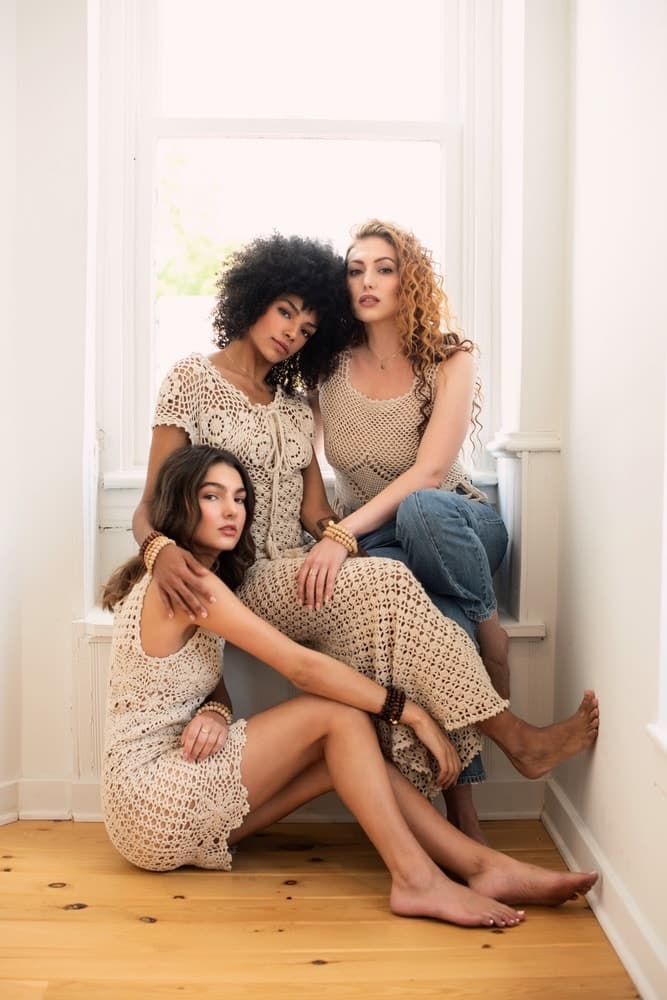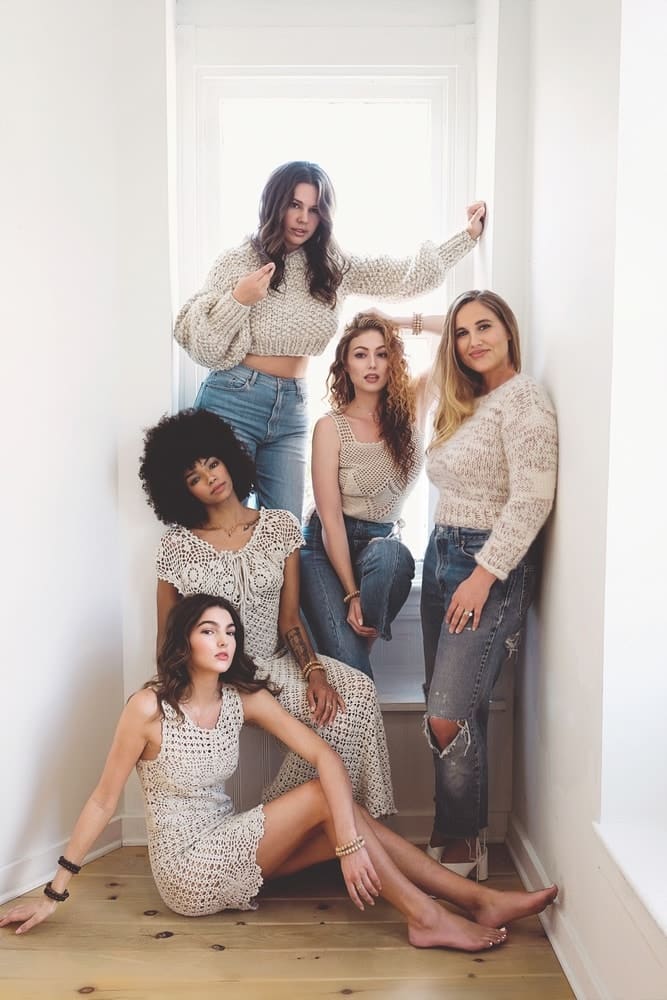 As a collaborative optimist, Corry shares, "Now, more than ever, I appreciate the art of making, our approach to production, and the importance of providing a product that is honestly made." By focusing on customer service and prioritizing her availability to them, Corry is taking this pandemic day by day.
As for 2021, Corry and her artisans will continue to create novelty pieces. She is excited to "introduce a new selection of loungewear and resort wear knits that will be made with Peruvian organic cotton yarn." Lex & Lynne is the eye of the needle in a world that longs to see beauty and ethical transparency.
— V —
---
Visit LexandLynne.com or follow on Instagram, Facebook, and Twitter @lexandlynne to learn more. You can also drop by the shop at 514 Beaver Street, Sewickley, Pennsylvania 15143.
ARTICLE CATEGORIES