by hailey bethke | photography courtesy of soulshine
The most memorable experiences are often grounded in the connections we make, the quality of our environment, and the peace that emanates from each of us when we unplug and embrace the present. I had one such experience during my first trip to Bali in 2019. I was in Ubud, the island's vibrant city known for its bustling arts and culture scene, when I arrived at Soulshine Bali, a barefoot luxury resort dedicated to togetherness. Much like what people say after reminiscing on their time in Bali, Soulshine carries magnetic energy that encourages visitors to turn inward while prioritizing well-being and joy.
Michael Franti, the globally beloved musician, humanitarian, and activist, and his friend Carla Swanson are the founders of the resort. After visiting the island in 2007, Franti and his wife, Sara Agah Franti, fell in love with its culture and nature, cherishing everything from the rice terraces to the ancient temples.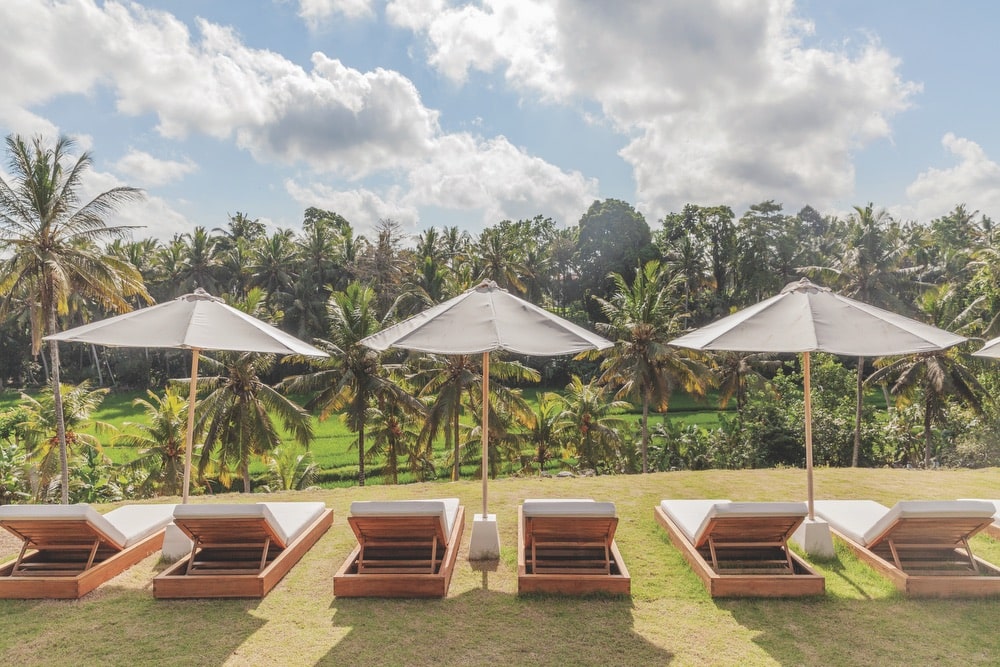 "The Balinese have a philosophy called Tri Hita Karana, which means 'the three ways to happiness,'" Michael explains. "These three harmonies include the interactions between humans, humans and nature, and humans to spirit, which is the intention we built Soulshine around."
When founding the resort, Michael and Carla started with nothing more than their united vision to create a haven where people could hit the reset button on life. "It was almost like a Field of Dreams story," Michael recalls. "If you build it, they will come."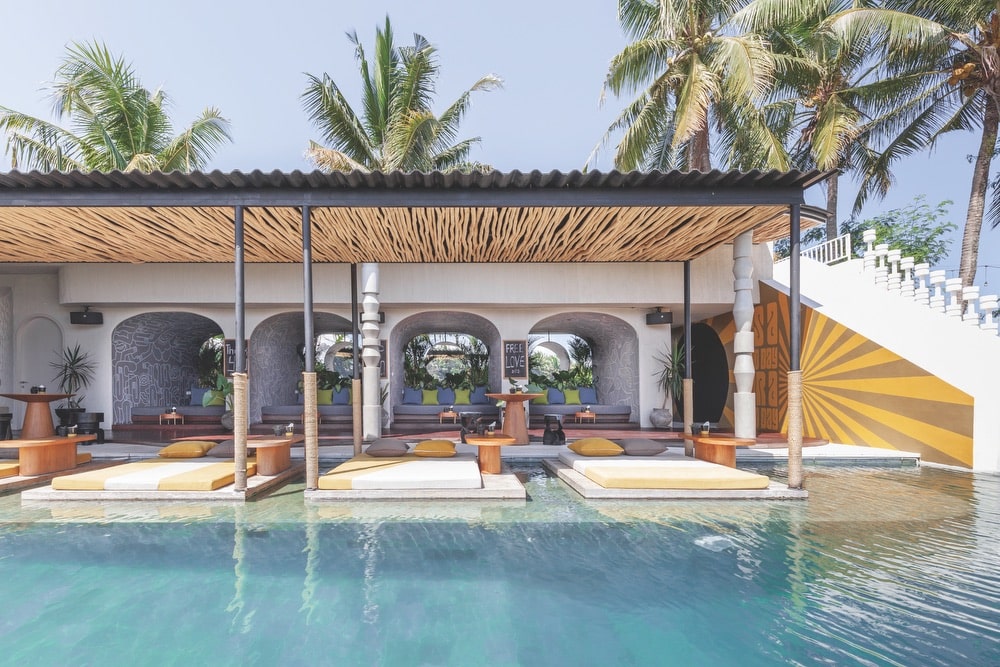 With Michael's deep connection to music and Sara having spent ten years as an emergency-room registered nurse, they have always recognized the healing nature of music and the power of wellness practices. "It's at the core of everything we do as a family," Michael emphasizes. "And that includes Soulshine Bali. We created it to be a place committed to helping souls shine so that they can inspire others to do the same."
We believe joy is as much a healer as meditation, massage, shedding tears, great food, and mindfulness.
Soulshine Bali was the first hotel dedicated explicitly to yoga in the Ubud area, which is now recognized as a global hot spot for spiritual soul seekers and yogis alike. The resort was founded in 2011, initially containing only five rooms and a third-floor open-air yoga studio, with panoramic views of the rice terraces and a beautiful river that runs alongside the property.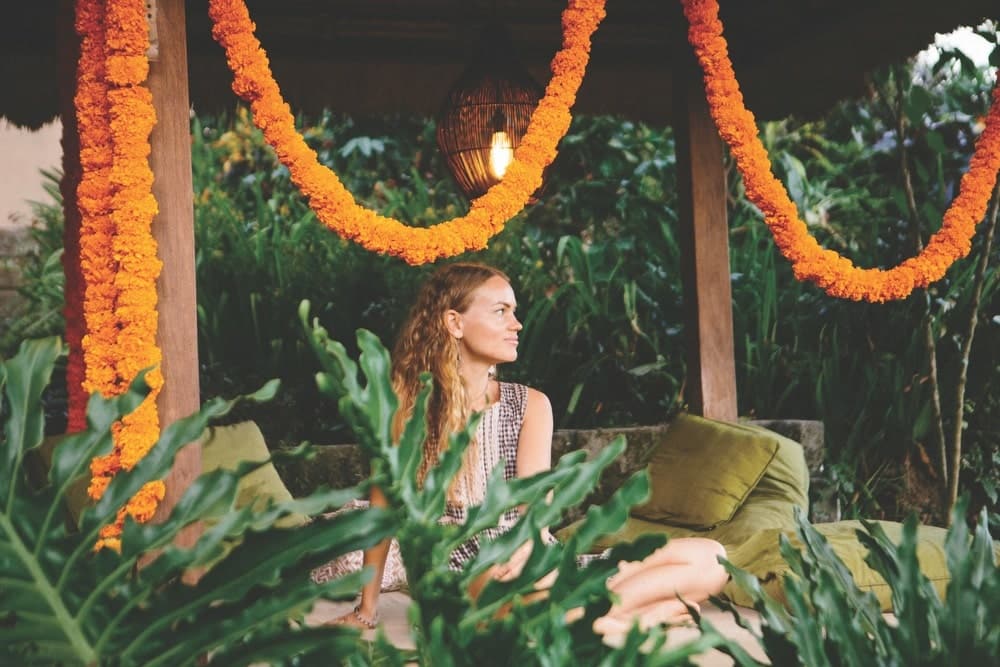 With the pandemic allowing for ample time to focus on expansion, Soulshine is excited to announce new offerings, including seventeen luxury rooms (three of which are penthouses), a third-floor villa with a private plunge pool, two new restaurants, a new pool club, and an organic spa. Michael's passion for music can also be seen in the design elements sprinkled throughout the property, with guitars and turntables in each suite.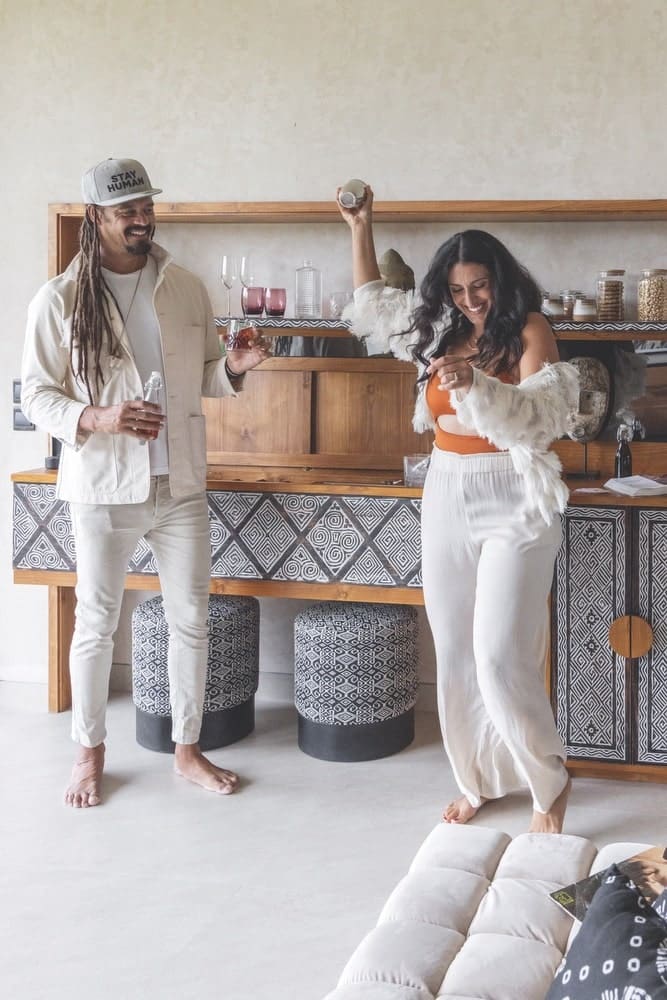 Most recently, the Frantis announced an exciting new immersive experience called Soulrocker Retreats, with dates set for March and December 2023. Soulrocker Retreats combine live music (including three performances by Michael Franti), yoga, fitness, and connecting with like-minded creatives for an expansive and enriching week. "Soulrockers are people who love life and have a tenacious enthusiasm for music, people, and the planet," Michael explains. "Anyone looking to hit the reset button on life, enjoy my live music in the tropics, and have a great time is a prime candidate!"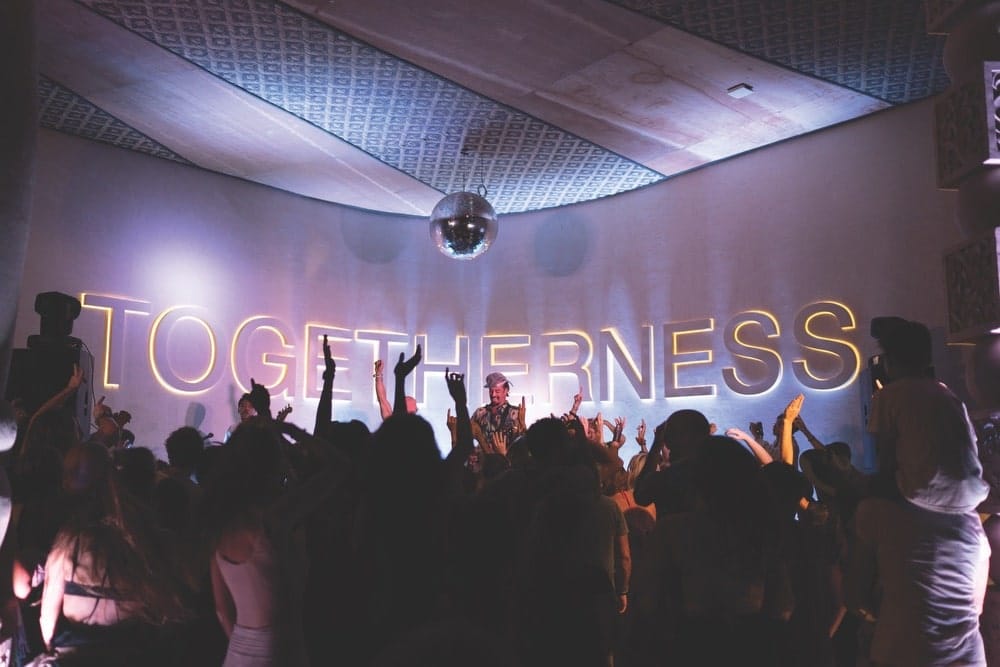 Michael and Sara share that their favorite part of hosting the Soulrocker Retreats includes the connections they form with guests who share their passion for music and genuinely care about the world as much as they care about themselves. "I've always written joyful songs that have allowed me to persevere through the greatest challenges in my life," Michael shares. "Normally, I'm playing shows in front of thousands of people, so to sit in the pool or around the dinner table and share where my music comes from means a lot to me. The intimacy of spending time with sixty people over the course of a week means we have time to have conversations with each of them."
Soulshine's prime location boasts unmatched proximity to the island's natural wonders, allowing for experiences like world-class surfing and hiking through terraced rice paddies. Sara and Michael love to offer optional activities around the island at all their retreats; from volcano hikes to water temple visits and sightseeing, guests can fully immerse themselves in Balinese culture.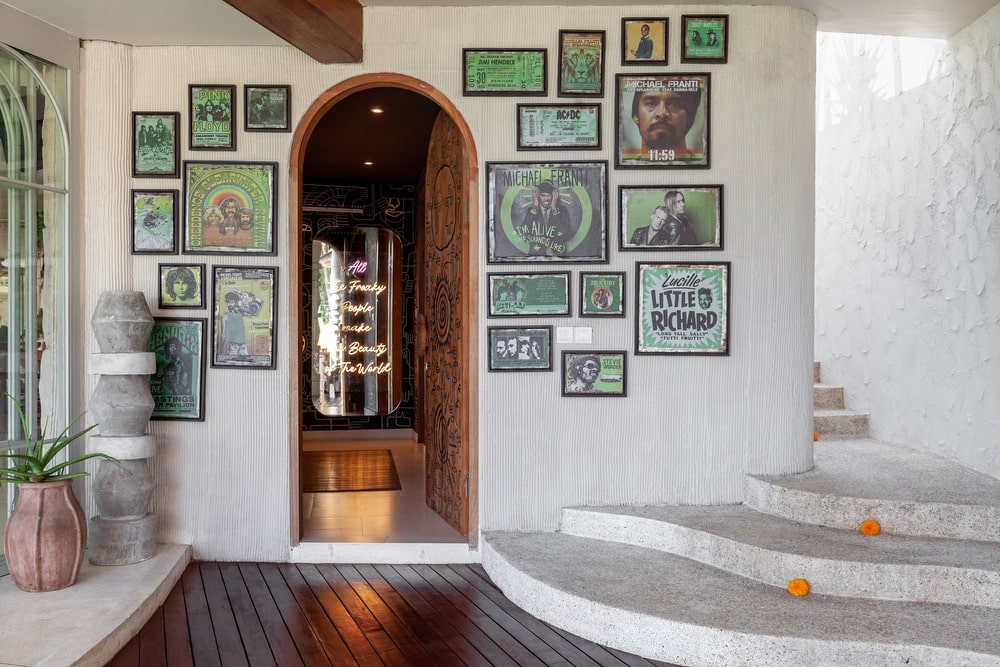 Back on the premises, they'll dine at the Soulshine Restaurant, which serves a variety of organic salads, meat dishes, delicious vegan options, and smoothies, or at the Togetherness Lounge, which is a favorite for wood-fired pizzas, shared plates, and consciously crafted cocktails.
Self-reflection, personal growth, solitude, and healing are often associated with the word retreat, yet Soulshine redefines its meaning. "We want you to think of all that plus one more major ingredient—fun! Michael and Sara emphasize. Michael continues, "We believe joy is as much a healer as meditation, massage, shedding tears, great food, and mindfulness. Souls shine when they connect mindfulness with dance, music, play, laughter, letting go, enjoying nature, and togetherness. This is what makes whole health and inspires us to shine. So come to Soulshine with an open heart and an appetite for joy and be prepared to have a life-changing experience."
— V —
---
To discover more about Soulshine Bali or to book a Soulrocker Retreat, head to SoulshineBali.com.
ARTICLE CATEGORIES