Reaching the Impossible Dream
Interview by Lisa Burwell and Jordan Staggs
Talented and driven artist Leslie Odom Jr. is more than a triple threat—he has risen above his roots as an actor, singer, and dancer to add published author and television producer to his professional résumé. This year, the former Hamilton star is on tour promoting his third solo studio album, Mr, released in November of 2019.
Odom received training at the Philadelphia High School for Creative and Performing Arts and made his Broadway debut at age seventeen in the acclaimed musical Rent, written by Jonathan Larson. The musical, he says, was life changing for him in the same way that Hamilton has impacted so many young actors today. That small role was a spark that fanned into a flame of passion for the Broadway stage—a place Odom says seemed mystifying and sexy to a kid growing up in Philly's East Oak Lane neighborhood and singing in the Baptist church choir.
He went on to graduate with honors from Carnegie Mellon University. In 2012, he won the Fred and Adele Astaire Award—considered one of the highest achievements in theater—for Broadway's best dancer. He put in years of hard work as a singer, dancer, and actor for both the stage and the screen, and he lived in Los Angeles for nearly a decade before making history as Aaron Burr in a sold-out performance of Lin-Manuel Miranda's Hamilton on January 20, 2015, at the Public Theater in New York City. The smash-hit musical, which details the life of US founding father Alexander Hamilton, moved to the Richard Rodgers Theatre on Broadway shortly thereafter, and Odom won both a Tony Award for Best Actor in a Musical and a Grammy for Best Musical Theater Album as part of the original cast in 2016.
"I've spent enough time in my field to recognize when something crosses my desk that is special," Odom says of reading Miranda's Hamilton script for the first time and seeing the workshop performance at Vassar College. "I knew that, but I didn't know America would feel the same way I did. It's a busy, noisy world we live in. To be able to cut through the noise and get on somebody's radar is hard, but we knew we loved this show and we believed in it, and it obviously made an impression. The first eight bars of the show are some of the best writing for the theater, ever, and I'm so grateful to have been a part of it. Hamilton opened doors for me that might never have been opened—it was the opportunity of a lifetime."
The revolutionary musical is still running on Broadway and in Los Angeles, San Francisco, London, and Australia and has touring performances throughout North America—all of which frequently sell out. But for those who didn't get the chance to see Odom and the rest of the original principal Broadway cast on stage, Disney is releasing a film of the stage production in October 2021.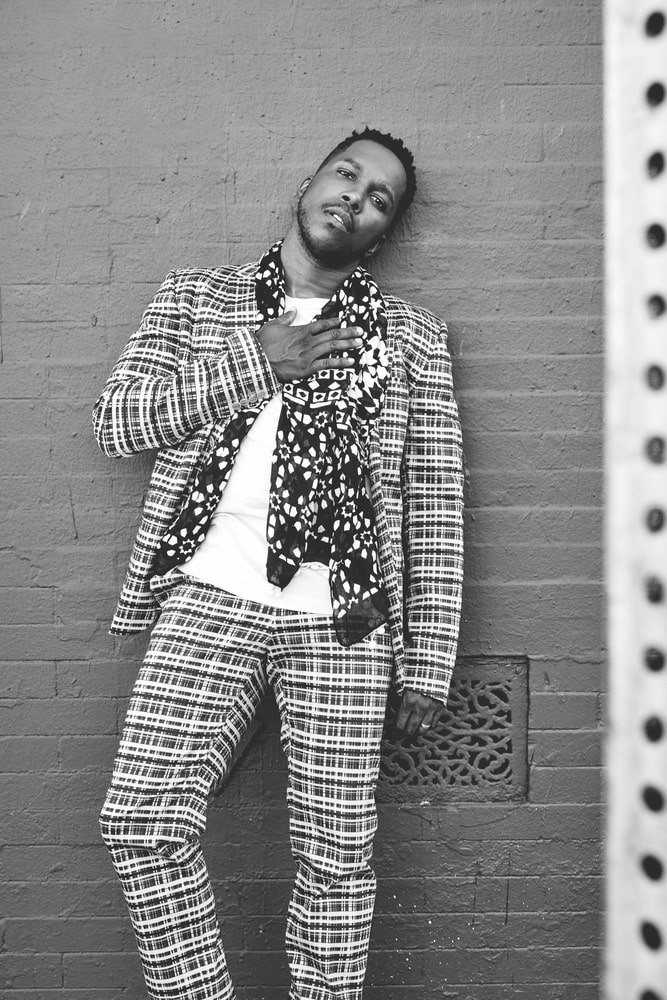 "I'm super excited to see the original cast—I never got to see them in the show, and I hear they're great," Odom jokes. He goes on to say he is looking forward to the chance to watch the film with his family, including his daughter, Lucille Ruby.
Odom released his eponymous solo jazz album in 2014, which he had worked on with producer Steve Greenberg during afternoons and precious few days off between his Broadway performances. Odom's holiday jazz album, Simply Christmas, debuted in 2016.
Mr, which is now available on CD and digital formats, is Odom's first album of original songs and includes an upbeat mix of jazz, pop, and R&B. He has described it as an album that sounds like what Nat King Cole might sing today. "It was the next frontier and the next logical step in my career," he says of Mr and his accompanying 2020 North American tour. While some of his tour dates were postponed due to the outbreak of COVID-19, the show must go on, and plans have been made to reschedule those shows for the fall of this year. "Having learned so much about the recording process over the years, it felt like this album was the right thing to do—but it was definitely harder than I thought it would be. But it's been so rewarding, and I hope people enjoy it."
To be able to cut through the noise and get on somebody's radar is hard, but we knew we loved this show and we believed in it, and it obviously made an impression.
While the thirty-eight-year-old performer's story is far from finished, he remains incredibly humble and full of gratitude for what he has achieved thus far. "My career has already exceeded all of my wildest dreams, so all of this is like the icing on a really delicious cake," Odom admits.
Following on his poignant performance as abolitionist and writer William Still in the Academy Award–nominated film Harriet and his role as Dr. Arbuthnot in the 2017 adaptation of Murder on the Orient Express, Odom's big-screen star is on the rise. He'll appear in this year's The Many Saints of Newark, a prequel to The Sopranos from writers David Chase and Lawrence Konner and director Alan Taylor. It's set to be released on September 25.
In addition to a couple of other projects in postproduction, Odom's excited to be playing legendary singer-songwriter and producer Sam Cooke in the upcoming One Night in Miami. The film is a fictional account of real events that took place on February 25, 1964, between friends Cassius Clay (Muhammad Ali), Sam Cooke, Malcolm X, and NFL star Jim Brown in a hotel room after Clay's world boxing championship win. The film, an adaptation of a play by Kemp Powers, is also Oscar-winning actress Regina King's big-screen directorial debut.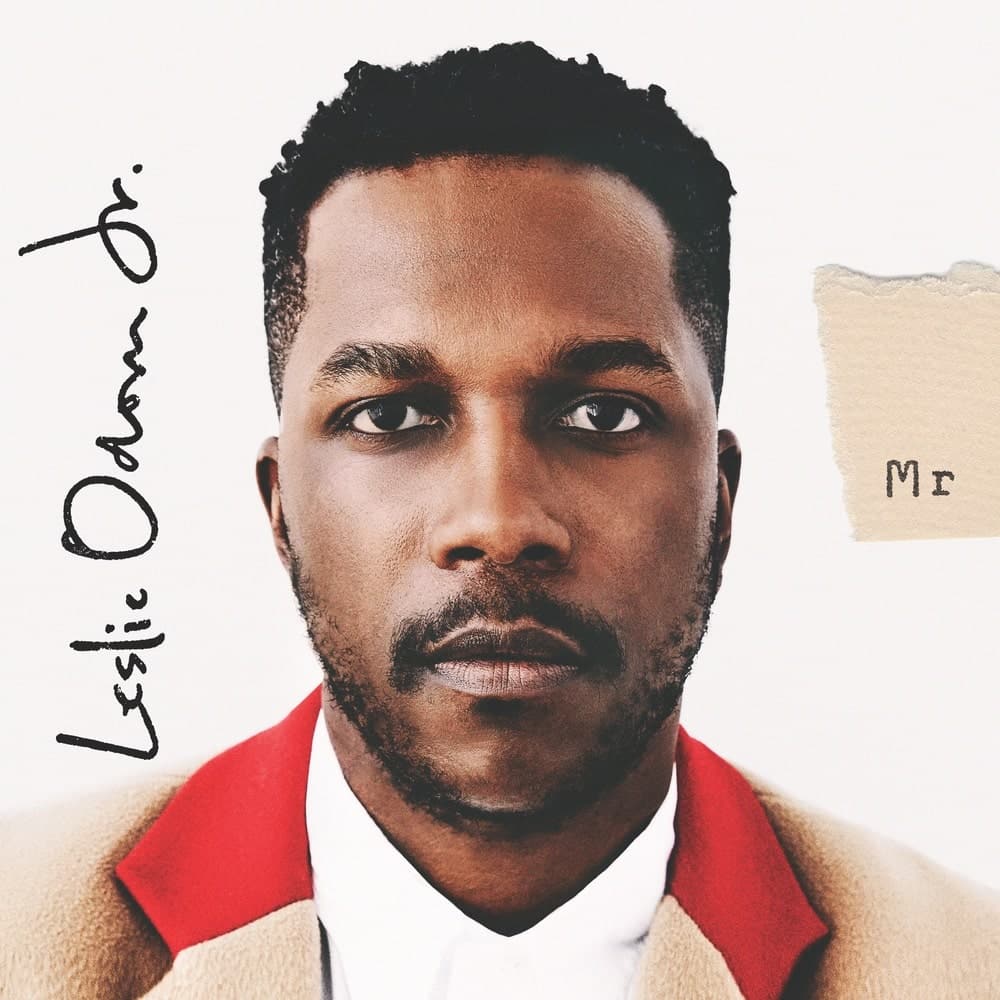 "Regina wanted to work on a black love story," says Odom. "It's a different kind of love story, about the friendship and brotherhood these men shared. Regina is an amazing advocate—she's the kind of director you want, who will support you and help you get it right. I had the time of my life, and I was feeling things on that set that I've never felt—there were goose bumps. The writer's whole thesis is to lift the fourth wall of the hotel room where these friends are hanging out and exploring what they might have talked about, because no one really knows. Those are the moments that really got me excited."
Other upcoming films include Music, directed by Sia, and an untitled project costarring Kerry Washington that tells the true story of LA-based pastors Touré and Sarah Roberts.
For every bit of his success (and there's a lot), Odom implores his admirers to realize he has had many more setbacks. As most who achieve greatness seem to learn, he says the failures are what get you to your goals in the end. Odom calls each big moment in his life a graduation and outlines his advice for the younger generation in his 2018 book, Failing Up: How to Take Risks, Aim Higher, and Never Stop Learning.
"As time passes, getting older and having a child, I think about passing things on—things like personal integrity and being able to sleep soundly at night. I think things are easier to do when you're following your heart."
"I did not think I actually had a book in me," he admits, "but when I was approached by the publisher, they suggested that I write this in the voice of a commencement address, and then I thought, okay, I can do that. It set me free, and I could think about what I wish someone told me when I was that age."
With personal stories from Odom's life, Failing Up asks the questions that will help readers unlock their potential and achieve seemingly impossible goals: "What work did you put in today that will help you improve tomorrow? How do you surround yourself with people who will care about your dreams as much as you do? How do you know when to play it safe and when to risk it all for something bigger and better?"
Odom says his goal was to help readers come to some realizations: "College isn't the last graduation. I've had so many graduations since then; leaving Hamilton, my first album, first tour, becoming a father. Life and all those moments are about apprehension and excitement but also about taking risks and putting yourself out there. As time passes, getting older and having a child, I think about passing things on—things like personal integrity and being able to sleep soundly at night. I think things are easier to do when you're following your heart."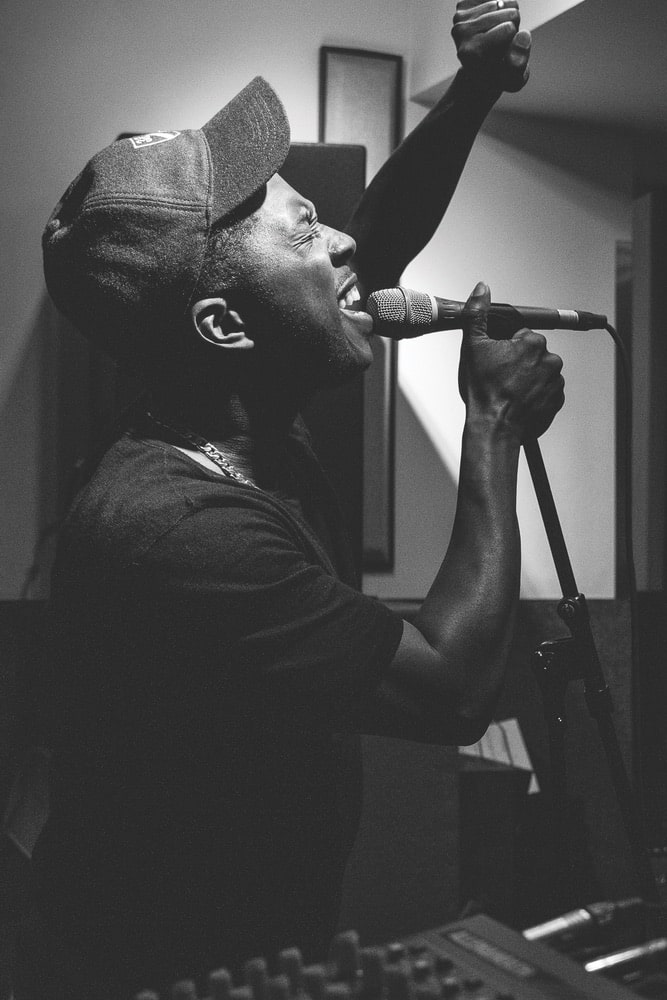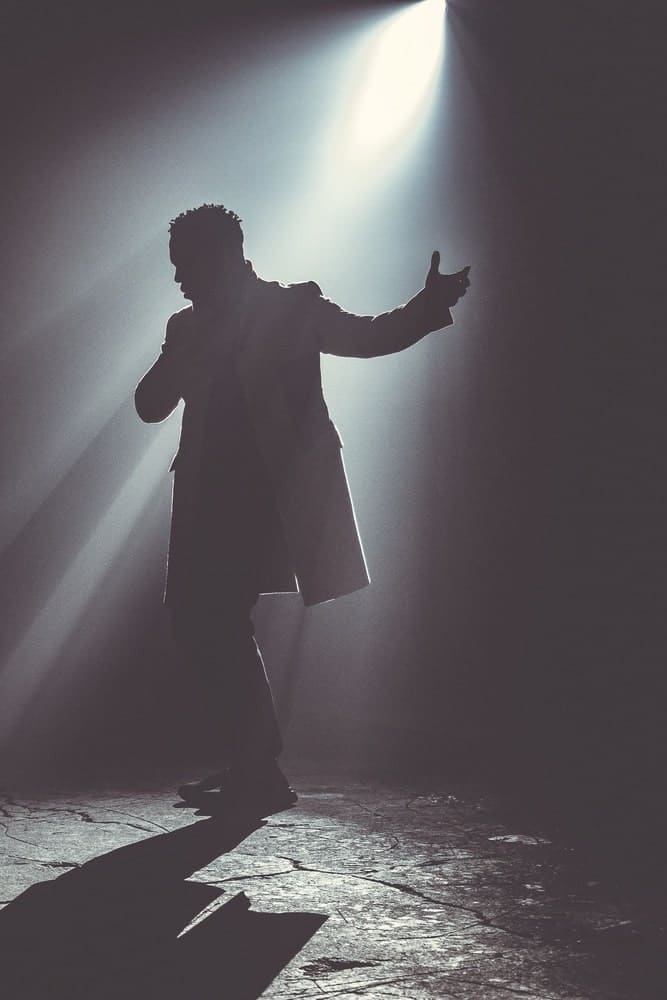 Whether by fate or not, it seems like Odom's immeasurable talent has led him toward the big conversation-changing projects, from the hit TV show Smash to Hamilton and now to films like Harriet and One Night in Miami. He's become an integral part of storytelling that makes a difference to audiences, though he admits that he feels "careers only make sense in hindsight. But the right things will find their way to you; the choices you make telegraph to the world what you want to do."
Are there any all-new undertakings germinating in Odom's soul? "That's a good question," he says with a pause. "There is one dream I'm not quite ready to voice yet," he chuckles. "For now, I just keep putting one foot in front of the other. I'm having so much fun, following my joy and my passion, challenging myself—what else are you supposed to do?"
It's impossible to know exactly what's next for the multitalented Leslie Odom Jr. But for a man who seems destined for greatness at every turn, there's no doubt it will be spectacular. We'll just have to wait for it.
— V —
---
Visit LeslieOdomJr.com or follow on Instagram @leslieodomjr for more news, tour dates, and more.
ARTICLE CATEGORIES