E.F San Juan Brings Peace of Mind
No one understands legacy better than E. F. San Juan. For four generations, the family business has provided custom architectural moulding, millwork, and cabinetry to some of the most beautiful homes along the Gulf Coast. The company ethos lies in delivering specialty styles with the highest quality craftsmanship for the utmost satisfaction. Therefore, it was a no-brainer that the San Juans would be an integral part of making The Heritage – A VIE Legacy Show Home something remarkable.
E. F. San Juan, located in Youngstown, Florida, provided Weather Shield windows and exterior doors, custom interior doors, a mahogany E. F. San Juan Invincia impact-rated set of front doors, Euro-Wall Systems folding windows for the tower, and custom stair parts for the show home. Considering the residence's proximity to the Gulf of Mexico, working with a company utilizing products that could withstand extreme conditions was critical. E. F. San Juan understands that investing in the highest quality materials offers homeowners peace of mind, and it's hard to put a price on that.
We spoke with president Edward San Juan about the company's experience working on the show home. He reflects on the evolution of 30-A, building practices in the face of extreme conditions, and what's unique about The Heritage. Check out the timely conversation below.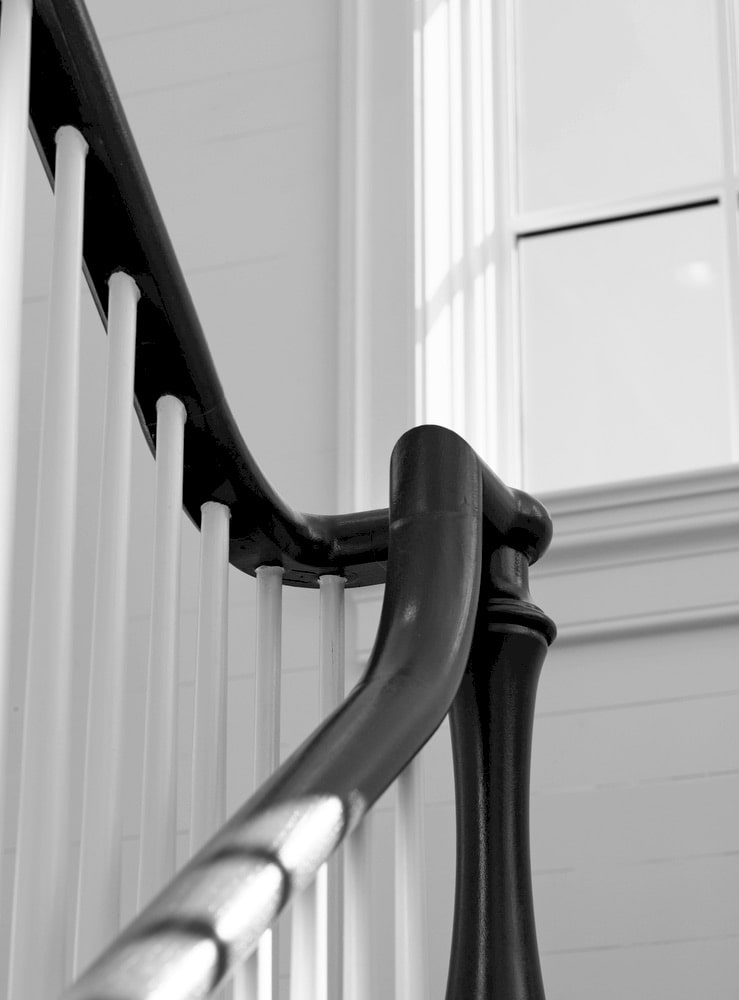 VIE: Tell us a little about the E. F. San Juan legacy. How did the family business get started?
Edward A. San Juan: My dad, Edward "Ed" San Juan, started the business in 1976 when he had the unique opportunity to create a sawmill business. It evolved over the years, and when I joined the company in 1987, we defined the architectural millwork that we wanted to develop: custom wood products for architects and contractors throughout the luxury coastal communities of Florida and beyond. This evolution was around the time when the town of Seaside was starting, and it turned out to be an excellent opportunity for us. We happened to be in the right place at the right time. Today, we are a campus of facilities combining state-of-the-art technology with the old-world woodworking techniques that Ed learned from his father, who had a small cabinetry shop in Miami.
VIE: What do you think makes The Heritage Show Home unique?
EASJ: One of the neat things about working with architect Gerald Burwell is you don't have to give him an idea—he does that all on his own. So it's a collaborative effort as he comes up with a vision, and then we help him make it the best possible way. Also, Burwell and the interior designer, Duce May, went against the conventional architecture in interiors today, where there are hardly any mouldings, and went back and used baseboards and crowns. I know I am a little biased because we make those things at E. F. San Juan, but they do add a lot of character and warmth to the home and keep it from looking sterile. The Heritage feels like a place where you would live, and I like that.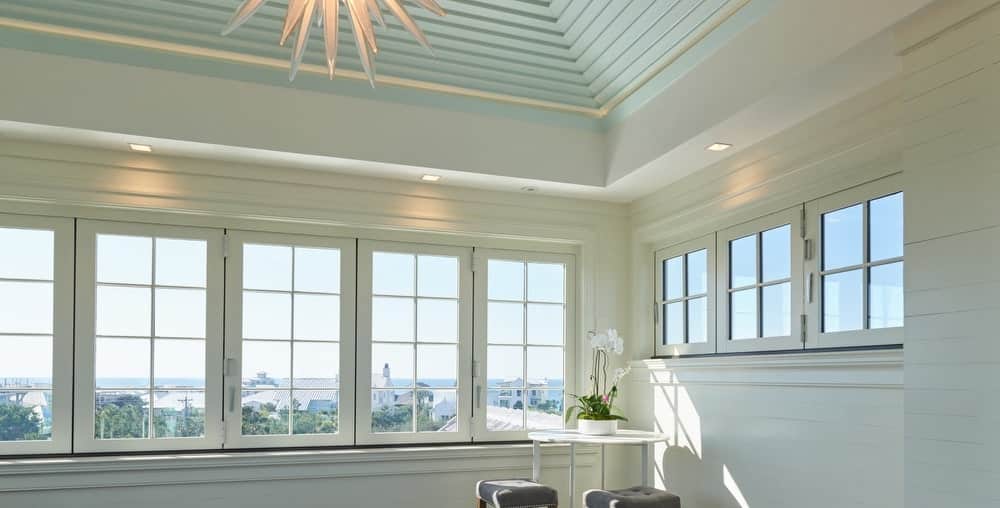 VIE: What are your thoughts on the building boom in the area right now?
EASJ: Well, it seems familiar, and fortunately, we have seen it more than once before, going back to when we got our start in Seaside. But it's remarkable what's happening in the 30-A region. Each new development is unique and, quite frankly, more challenging than its predecessor. So it's exciting, but in a way, it's a little bit sad that the area is no longer our little secret. Still, Robert Davis, the founder of Seaside, did an incredible job setting the tone for the development of the entire county. Luckily, it's developing in a way that doesn't ruin the natural beauty that made this area so desirable in the first place.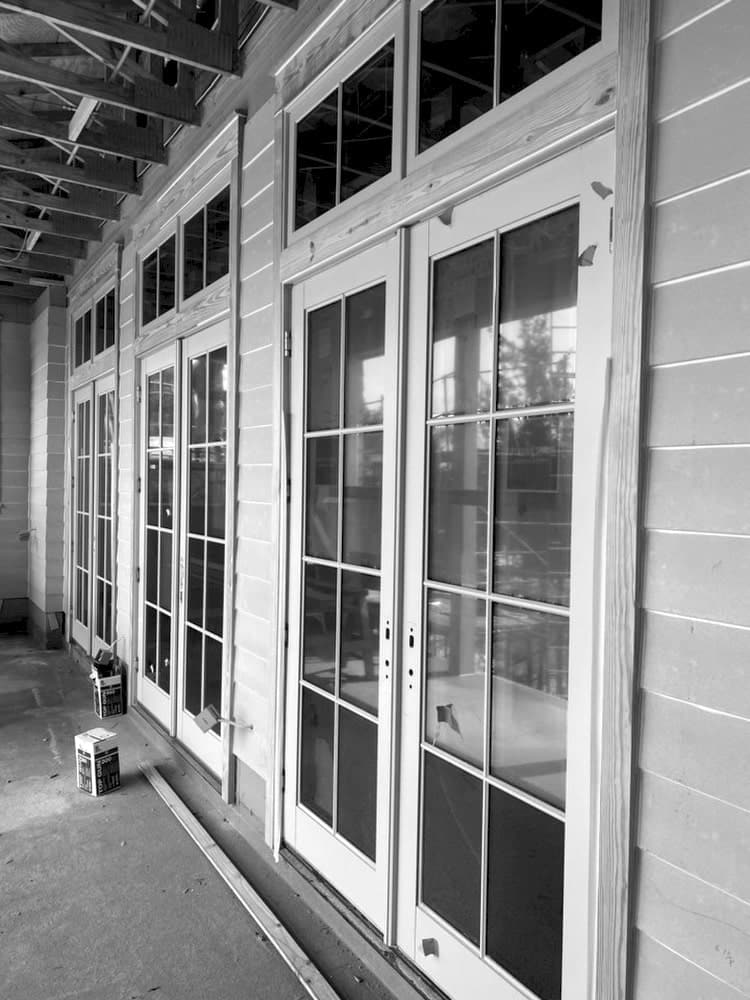 VIE: You recently entered the cabinetry business. What influenced your decision to grow that side of E. F. San Juan?
EASJ: It began when we purchased a small company that was already operating, owned by a husband-and-wife team with great employees. We built a space for them on our campus in Youngstown, and three months after moving them into the building, Hurricane Michael hit. The hurricane put our cabinetry efforts on the back burner for about a year and a half while we rebuilt our entire business. But today, our cabinetry shop's focus is back to 100 percent, and there's been a lot of demand for what we do. What's cool about this phase of our growth is that we can choose what projects we are involved in, which is very rewarding.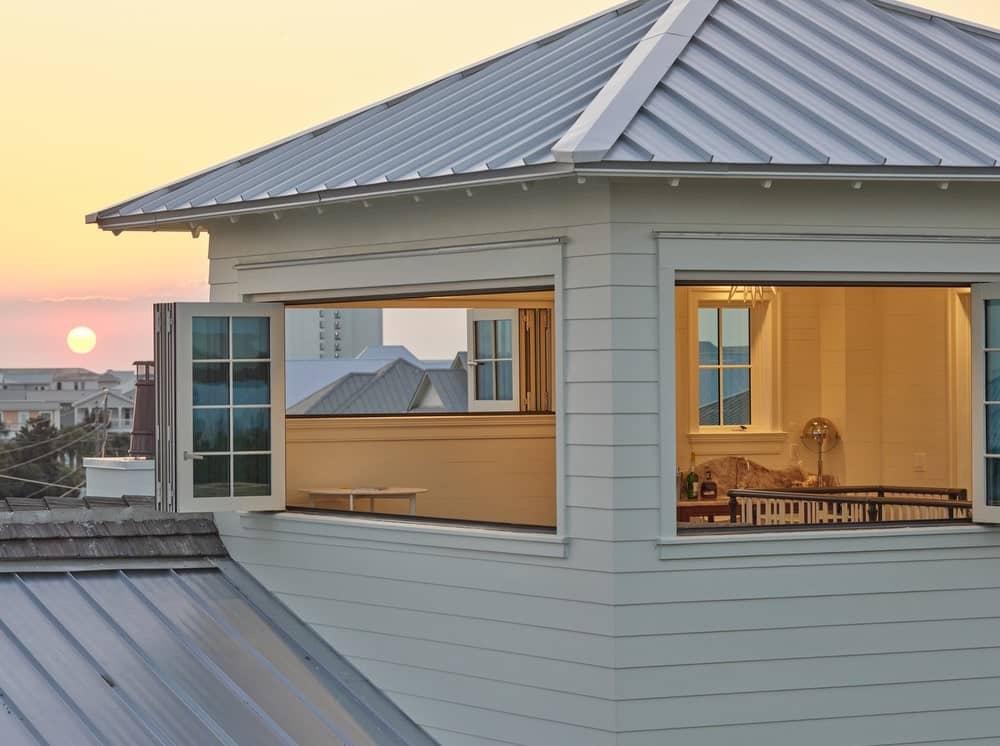 VIE: Tell us about your partnership with Weather Shield windows and the importance of high-quality windows and doors, particularly in areas near the Gulf of Mexico.
EASJ: We have been a dealer for the company since 1998, and they're a family-run business just like us. There's a work ethic in upper Wisconsin, where they are based, that is hard to find anywhere else, and it's incredible to see that dedication. Hurricane Michael showed us firsthand what could happen with nature's fury, and it was devastating to see the destruction. But we've sold many Weather Shield windows and doors in the Bay County area, and they all held up during the storm. It's priceless to have that peace of mind in the chance of a devastating hurricane. Quite frankly, it's also an emotional investment because these homes mean a lot to their owners, so it's essential to take those preventative measures.
That makes it exciting to work with individuals such as Tamara and Carl Tricoli, who are passionate about making their project successful and loved by the future owner.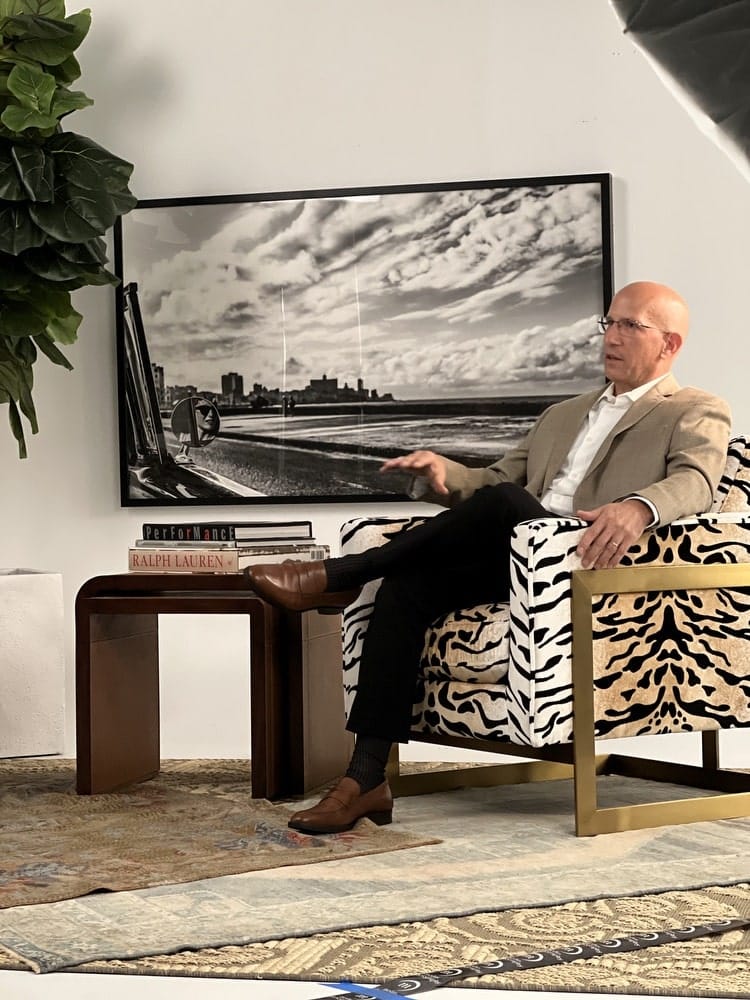 VIE: Speaking of preventative measures, tell us a little about the E. F. San Juan Service department and how you work with clients.
EASJ: We have a robust service department and annual preventative maintenance programs for people who buy our products. If any little thing goes wrong, you won't discover it six months after your warranty goes out. We will find and fix these things for you before things get majorly damaged, keeping everything in premium working condition. It's not mandatory for a business like ours, but we do it because we want to let people know that when they put their money and confidence in us, we will stand by them.
VIE: What's unique about the E. F. San Juan proven process, which has been honed for over forty years?
EASJ: I think what's different about how we work is that we don't have catalogs, and every project is unique. We thrive on working closely with architects, builders, and homeowners to bring their visions to life. That makes it exciting to work with individuals such as Tamara and Carl Tricoli, who are passionate about making their project successful and loved by the future owner. It challenges us, too, and keeps things exciting. Seeing our work stand out on a beautifully completed luxury home like this makes all the hard work worth it.
— V —
---
Visit EFSanJuan.com to learn more or browse other projects.
ARTICLE CATEGORIES