By Anthea Gerrie | 
Photography courtesy of Queen's Park
She launched her claim to fame in the Big Apple and nailed it in Berlin, but Birmingham, Alabama, is where the top mixologist in the United States has chosen to open her own bar. Laura Newman has officially been named the country's best bartender, and she admits that a fair share of blood, sweat, and tears went into becoming the first woman to win the national title since the prestigious World Class Bartender of the Year competition began ten years ago.
"The cocktail bar world is a bit of a boys' club," Newman confided to me on her return from the global finals in Berlin. She had recovered from the health issues that hit her over the frantic final weekend after she was named one of the world's top four. "I lost my voice but kept going—and when I got home, I wasn't just sick: I had pneumonia," she confesses. She dealt with these issues, and she had a new bar to open by Thanksgiving—six weeks later.
Queen's Park, situated in an atmospheric (and, until recently, abandoned) building in the downtown Loft District, is the result of a dream born in 2017. That's when Newman turned her back on the New York bars where she had honed her skills and followed her heart to Birmingham to be with a boy who had captivated her in Kentucky.
"We met on a distillery tour there in 2015, and I thought he was incredibly handsome as well as smart, funny, kind, and charming, but we both had significant others at the time," she says of fellow bartender and business partner Larry Townley. She didn't make a move until she met Larry again in 2017 when visiting Birmingham with a group of friends. "Sparks flew as soon as he picked me up from the airport, and this time it was OK to act on it as we were both single."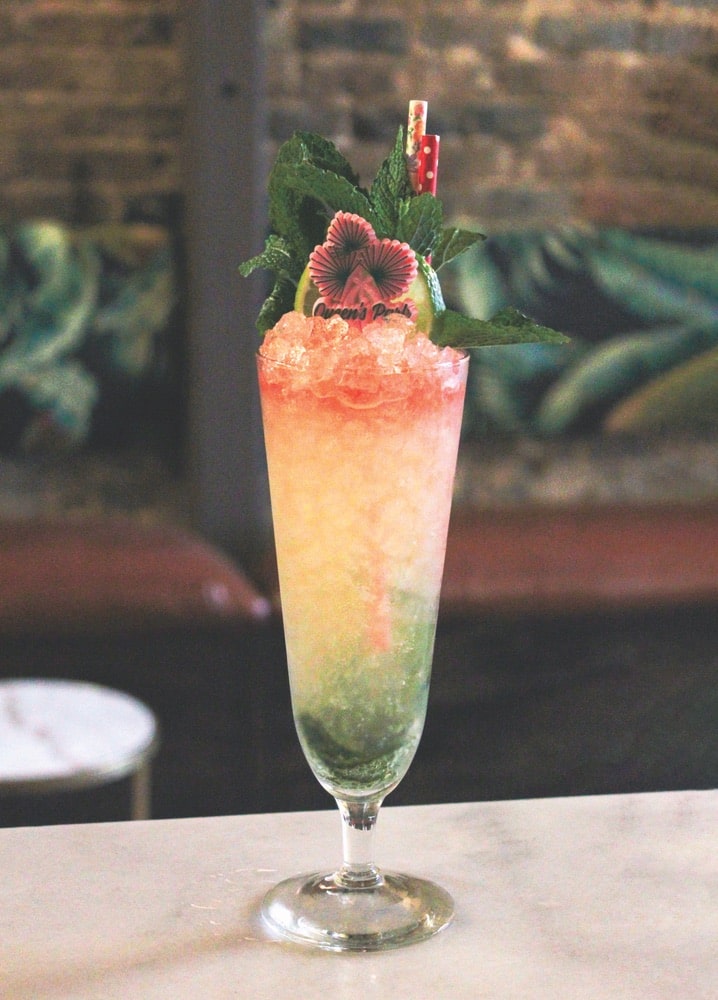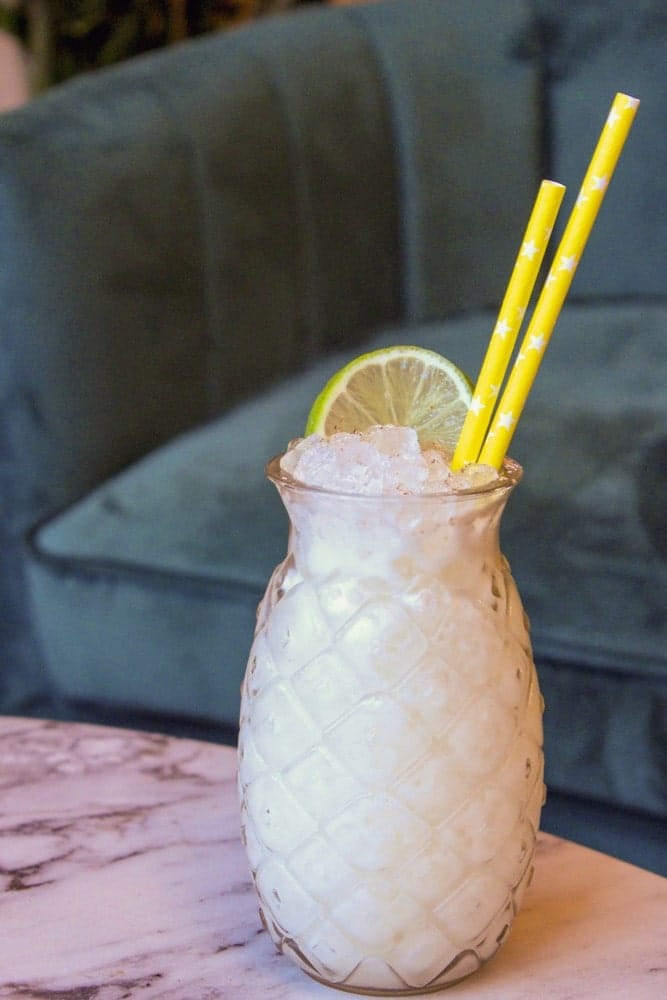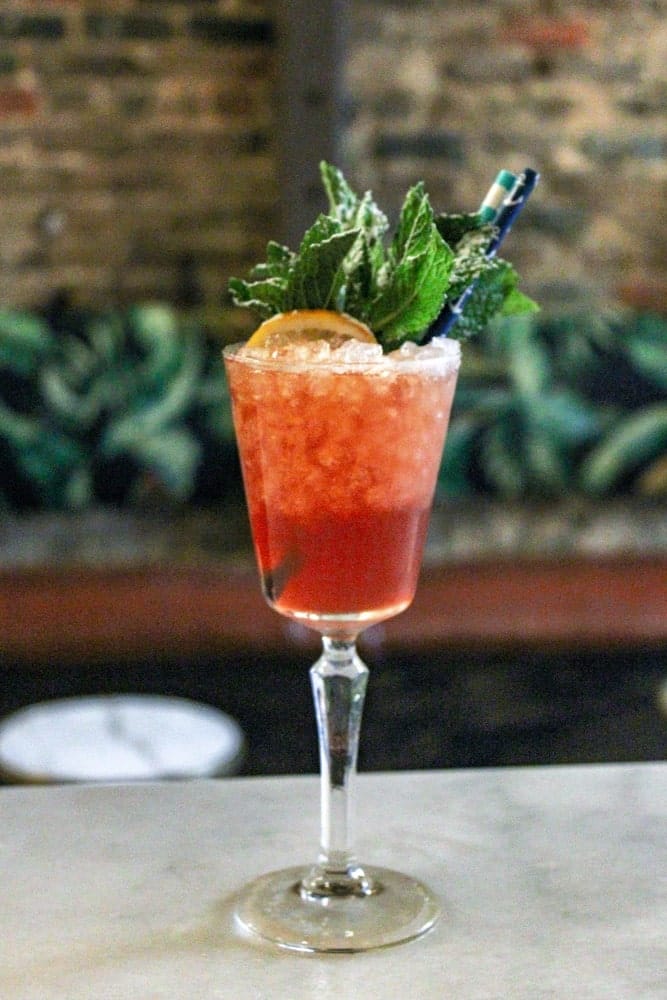 What Newman did not expect was to also be captivated by the Southern city. "Everybody is so incredibly friendly. In my Brooklyn neighborhood, I'd get people saying 'Hi, how are you?' but here, they really want to know how you are! And the local food and beverage scene is just amazing."
The bar—which has been "rammed," she says, since opening the day after Thanksgiving—is a distinct contrast to the dive bar where she had worked previously. "This one celebrates the concept of the grand hotel, although we serve three-dollar beers as well as sixteen-dollar craft cocktails," she laughs.
The name celebrates a now-defunct grand hotel in Port of Spain, Trinidad, and the rum swizzle that was its hit house drink in 1920, when Prohibition put a sudden end to the cocktail culture in the United States.
"World Class is about more than showmanship; it's about great drinks, and to me that involves making a connection with the person about to taste my drinks."
"Overnight, Americans who had the means to travel left the country for weekends in the Caribbean, where they could drink legally," explains Newman. She credits the hotel for giving work to American bartenders, who brought with them their cocktail expertise as well as scores of regular customers. The swizzle—think daiquiri made piquant with Angostura bitters—remains a favorite drink in the Caribbean, and you can expect a decent one from Newman. But also expect something a little different from the woman whose title was partly won by broiling lemon peels before boiling them and adding powdered acid to create her own citrus stock. This homemade alternative to ordinary lemon juice was an ingredient in her challenge-winning whiskey sour, which was topped with a maple syrup foam scented with star anise and coriander. You can find something a little different in her Birmingham bar, too: the Midnight Breakfast, featuring vodka mixed with cereal milk made from marinating Fruity Pebbles, is a house favorite. "We serve it in a little milk jug."
Newman is not only an ace mixologist but also a certified sommelier who holds a degree in hospitality management from the Institute of Culinary Education. As a finalist in Patrón's Margarita of the Year contest and Woodford Reserve's Manhattan Experience challenge, she is no stranger to awards, but when she decided to enter World Class, she knew she was going against a tide of tacit disapproval on her home base. "Statistically, more than half the bartenders in the United States are female, but that doesn't seem to trickle up to the craft cocktail level," she explains. "Discrimination may be illegal, but that didn't stop an East Village bar telling me I could serve drinks, but they'd never hire me to make cocktails.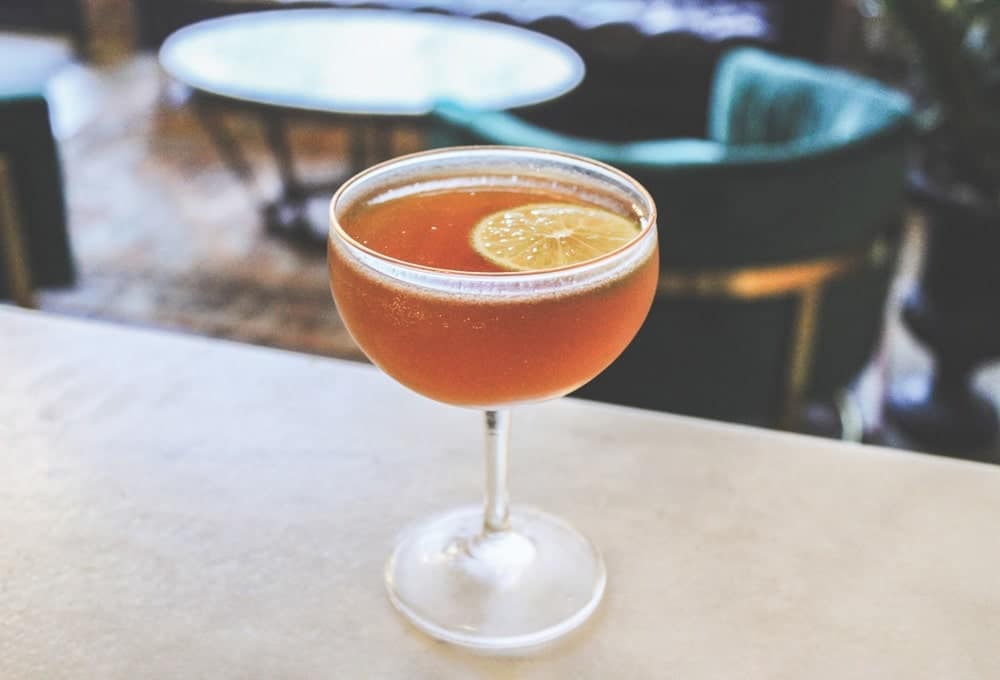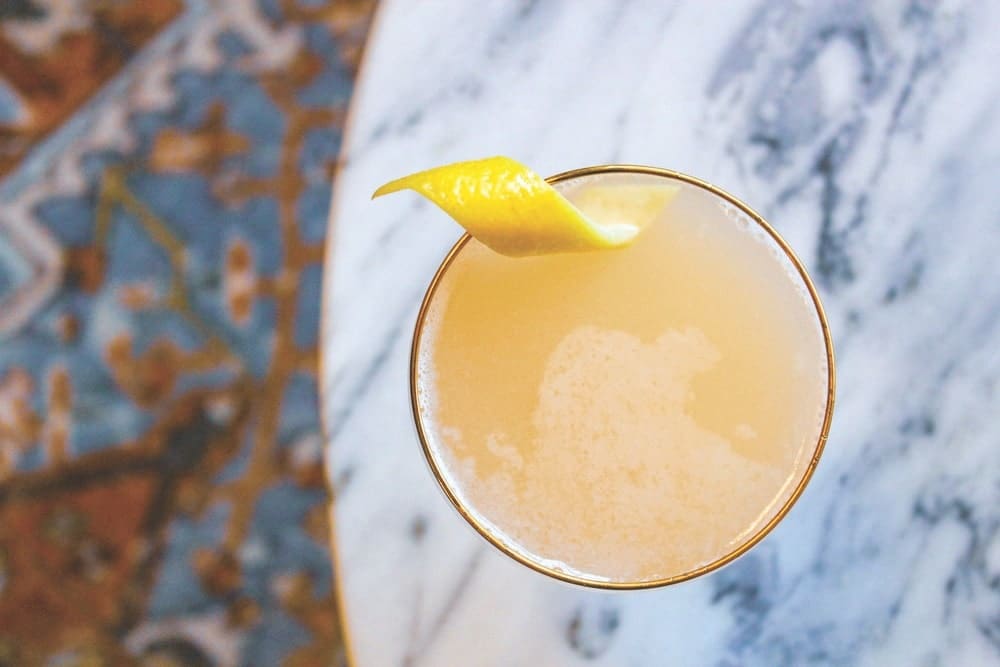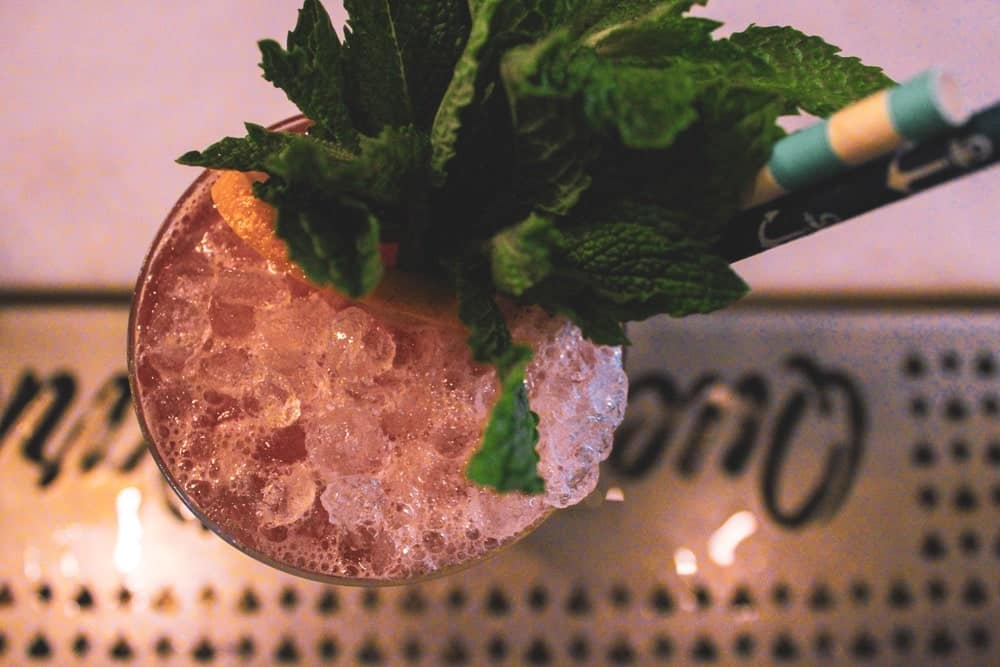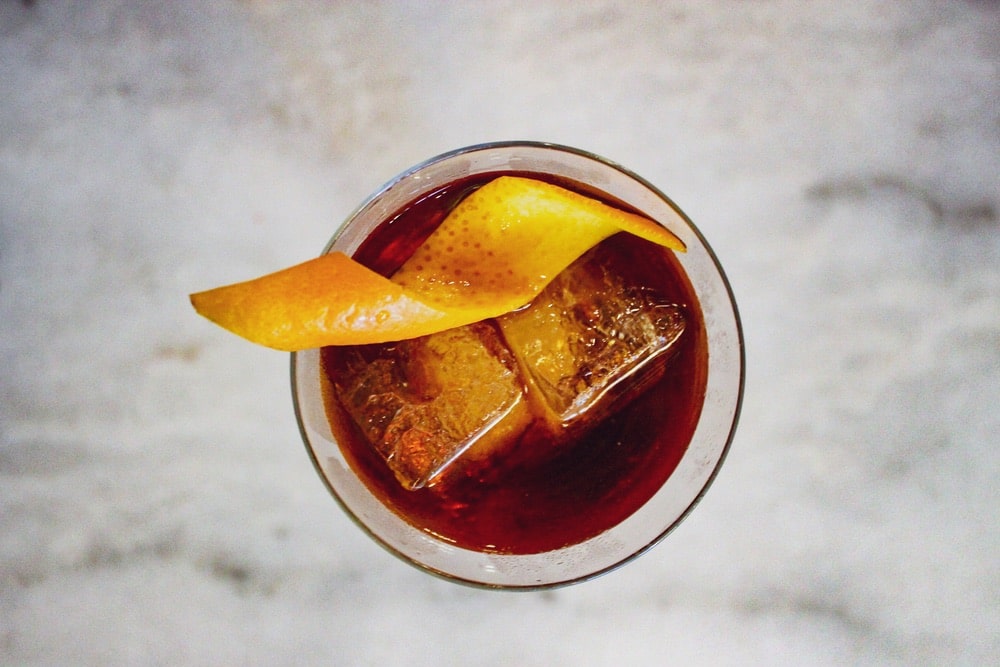 "It reflects a bigger picture across the country—it's mainly men mixing the drinks—and perhaps one reason is that when you start with such a level of prejudice, lots of women don't even want to go there." Luckily for the cocktail lovers of New York and Birmingham, Newman did not let male chauvinism in a surprising area (statistically, women are driving the cocktail revival trend) deter her from making the drinks as well as presenting them to her customers over the bar, a level of personal contact she feels is deeply important to the experience.
It was one reason why she went to such lengths to whisper to the judges when she lost her voice in Berlin but nevertheless had to present a couple of fantastic rum cocktails she had dreamt up during a sixteen-hour window, which included sleeping time. This special challenge for the last few finalists could not be a case of just slapping down the drink without explaining the inspiration behind it, she explains. "World Class is about more than showmanship; it's about great drinks, and to me that involves making a connection with the person about to taste my drinks."
Future plans include a second Birmingham bar, which will please those who currently have to stand in line outside Queen's Park when capacity has been reached. "It doesn't feel small, because of the fourteen-foot-high ceilings, but the space is really tiny," Newman explains. "We need another bar in the same neighborhood so our customers can just walk from one to the other." As always, Laura Newman is putting the customer first and rocking the connection between them—a connection she has experienced in the beautiful South like nowhere else.
— V —
---
Queen's Park is at 112 Twenty-Fourth Street North in Birmingham, Alabama. Visit QueensParkBham.com to learn more.
Anthea Gerrie is based in the UK but travels the world in search of stories. Her special interests are architecture and design, culture, food, and drink, as well as the best places to visit in the world's great playgrounds. She is a regular contributor to the Daily Mail, the Independent, and Blueprint.
---
Laura Newman's Recipes: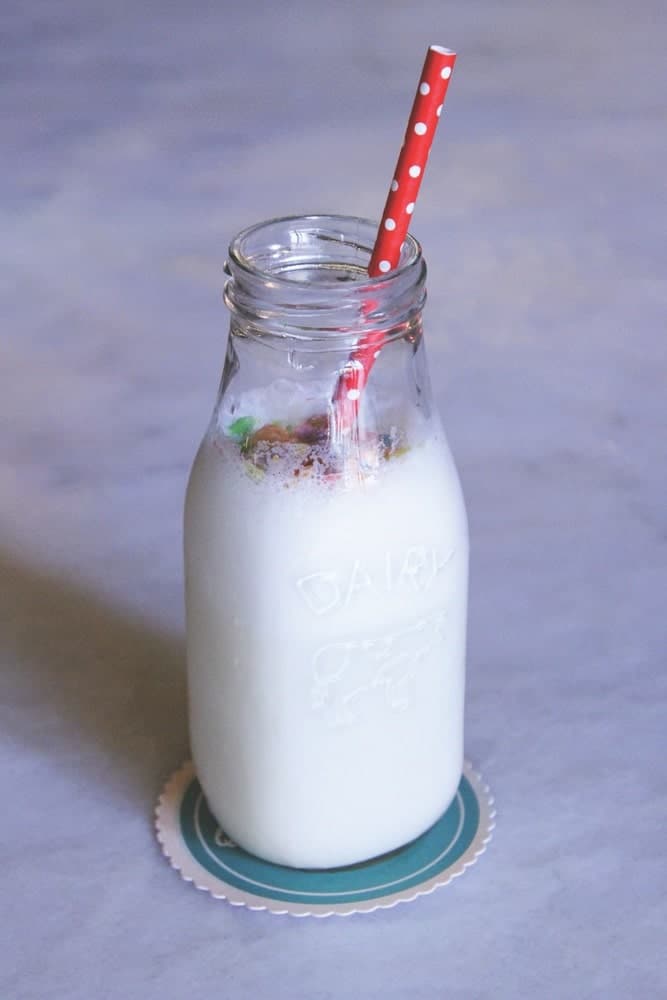 Midnight Breakfast
1 1/2 ounces Tito's Vodka
2 1/4 teaspoons vanilla syrup
4 ounces cereal milk
Combine all ingredients in a shaker with ice; shake well and strain into tiny milk jug. Garnish with Fruity Pebbles and a paper straw.
Vanilla syrup: Combine 1 cup sugar with 1 cup water in a saucepan. Add the scraped seeds and pod of half a vanilla bean. Stir over medium heat until sugar is dissolved; strain and refrigerate.
Cereal milk: Combine 1 1/2 cups milk with 2 cups Fruity Pebbles, 1 tablespoon salt, and 1/4 cup light brown sugar in a large mixing bowl. Let sit for 30 minutes; fine strain and refrigerate.
---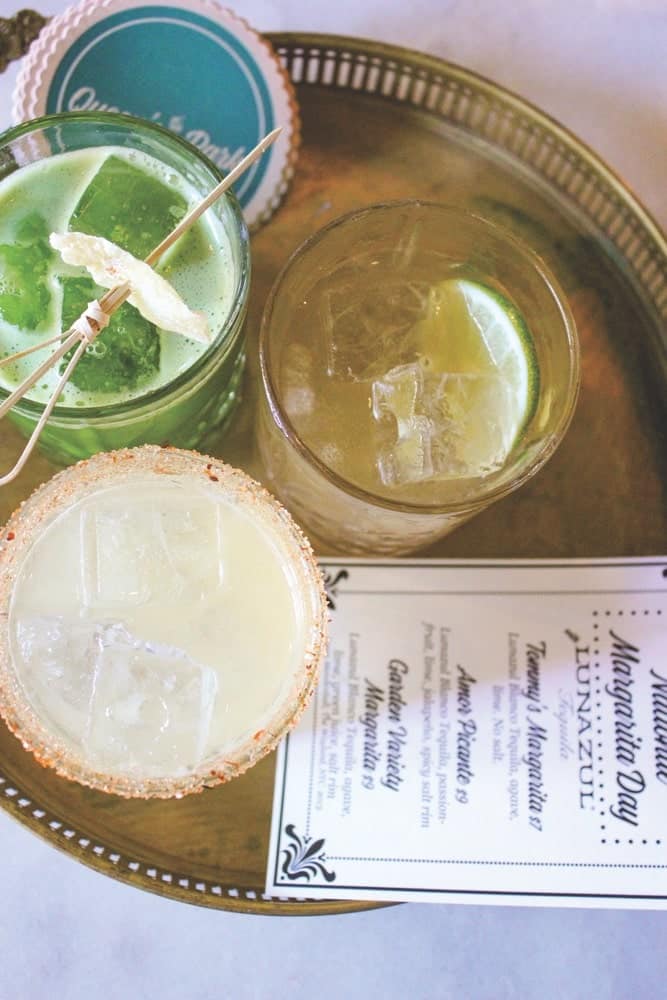 Amor Picante Margarita
2 ounces Lunazul Blanco Tequila
1 ounce passion fruit syrup, such as Reàl
1/2 ounce lime juice
2 dashes Scrappy's Firewater Bitters
Spiced salt, to rim
Combine all ingredients (except spiced salt) in a shaker with ice; shake well and strain into an iced double rocks glass with a spiced salt rim. Garnish with a lime wheel.
Spiced salt: Combine 2 tablespoons Tapatío Salsa Picante Seasoning with 3/4 cup kosher salt in a mason jar. Shake well.
---
Chinatown
1 1/2 ounces Bulleit 10 Year Bourbon
3/4 ounce Campari
3/4 ounce Cynar
2 dashes Angostura bitters
Combine all ingredients in a mixing glass with ice; stir and strain into an iced double rocks glass. Garnish with an orange twist.
ARTICLE CATEGORIES