By Michelle Coslik
Photography by Romona Robbins
We cannot escape it. It surrounds us; it flows through us. It is the most powerful source in the universe. It can burn and it can heal. We cannot live without it. We cannot see it, but we see because of it. We cannot hold it but we can hold because of it. It is everywhere. It defines our external and internal spaces—the space of our surroundings and the space of our hearts. I am referring to LIGHT—both spiritual and earthly light.
I believe my awareness of Light began at age four. Years ago, I came across a photograph of me celebrating my fourth birthday. Of all the snapshots of me as a child, this is the one that stays in my mind. I have often studied that picture, wondering why its image and its essence have imprinted onto my memory. Seated in front of a window with sunlight reflecting off my whitish blonde hair, I look like I have a halo. I am smiling and biting my lip somewhat. I am happy. My head is tilted downward slightly, as if I know something or have a secret that I'm hesitant to share. There is a shyness, a reluctance. There are no others in the picture. Just me, seated at a table, clothed in a proper party dress, raising four fingers above my birthday cake with four lit celebratory candles.
Today, I am amazed by the clarity of this picture. It reveals both worlds of Light. The daylight is infiltrating the space, highlighting the subject matter, and the flame of the candle is capturing the occasion's celebratory essence. Yet, the snapshot also shows the intangible—my emotions and my state of being. Sometimes, I wonder if that little girl already knew her own essence but has spent a lifetime finding what already existed through the metaphor of Light.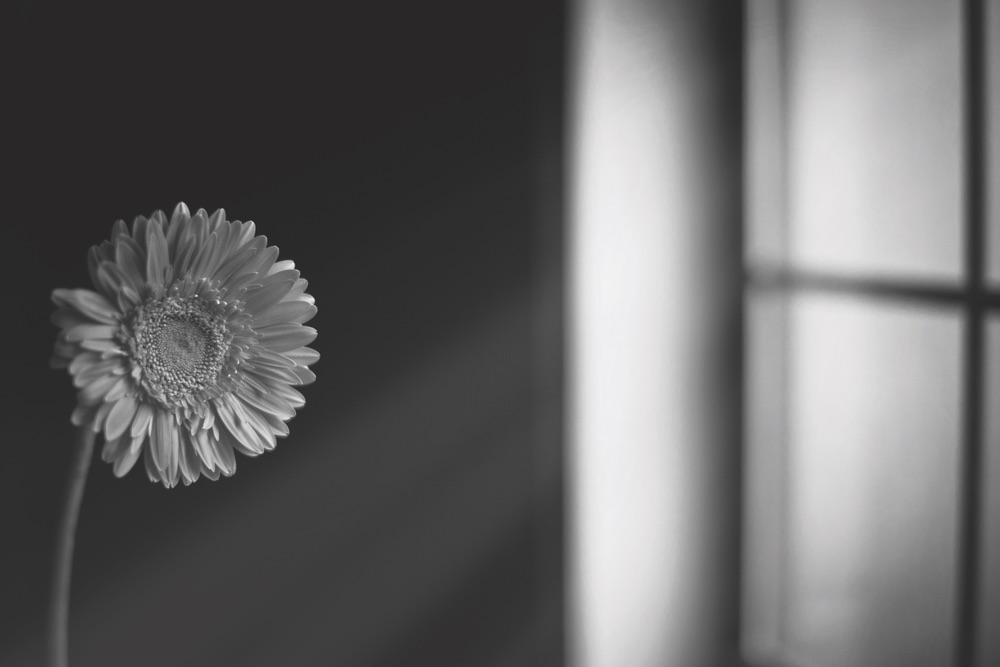 I was fortunate. I grew up in a creative hub with my mother, an interior designer, so I was surrounded by various elements of the creative world. I will never forget the moment I was awed by the effect of light in the interior environment. While helping my mother with one of her commercial installations, I realized this space was different from others. A specialist had designed the lighting. The furnishings and fabrics helped define the space, but I was experiencing them differently—their colors and textures were richer, more intense. But, what really drew me into the space was a single, highly illuminated gerbera daisy. It was seductive. I looked everywhere to find the cause of this effect. I could not see from which direction the beam of light was coming. It was mysterious. Like most great lighting, the power source was deeply concealed in a recessed housing, hidden from the observer. All the various fixtures spread different size beams and intensities, creating a harmoniously orchestrated experience. Some find conversion in church; mine took place there, at that moment.
Like most light-bulb moments, the impact of that awakening has been everlasting, real, and constant. My continual questioning of "Why?" seemed like an unending nag but, in retrospect, was a divine hint. Years later, a series of hints or synchronicity led me to New York. There, I obtained a Master of Fine Arts in Architectural Lighting from Parsons School of Design, and I worked for one of the top lighting design firms in the world. While illuminating museums, hotels, and high-end retail spaces, I became versed in the human response to light and its direct effect on how one sees and interacts in space.
However, as I was breathing, dreaming, and surrounded by the field of light, I was simultaneously searching for a better version of my life—a rebooting of sorts. The freedom in New York opened a portal to start anew, to find a way of living life instead of life living me. Recovering from the effects of my father's murder and a fragmented childhood filled with divorce and dramas, pain was an efficient motivator for change. (Isn't it always?) While lighting up my external environment, I was also seeking to change my internal landscape. Harnessing the enormous, intangible source of light from a box in the ceiling, I was also learning to tap into another source from a place called Heaven. The language of light became the language of life.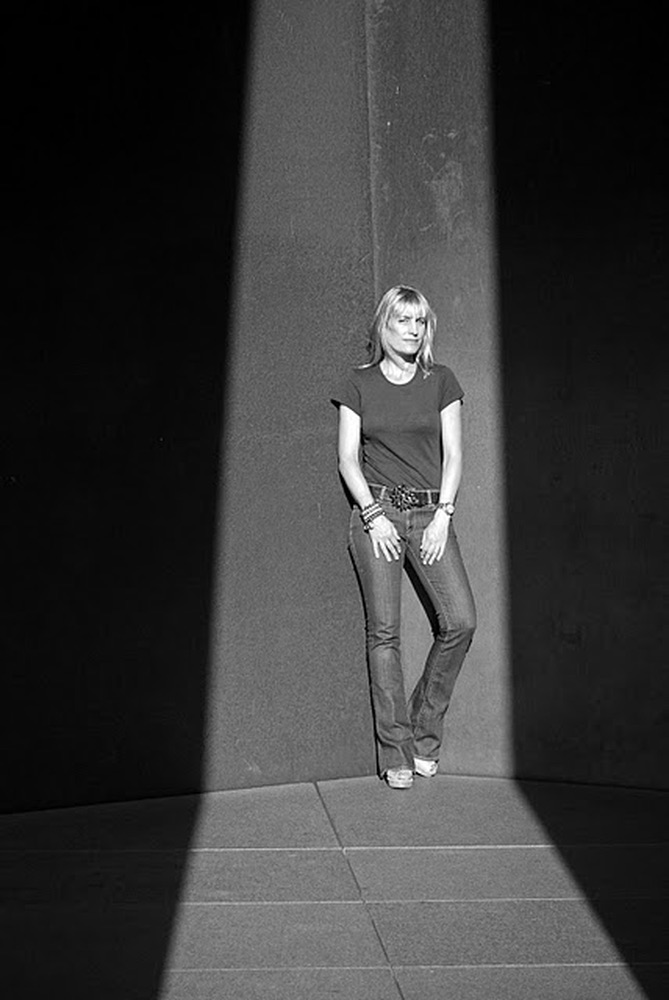 To assist me on this journey, I have had amazing mentors. My most eccentric teacher at Parsons gave us the same assignment everyday: to observe light everywhere—from Central Park at various times of the day to the ladies' room at a local pizza joint. Journaling my observations and reactions to them, I developed a "muscle" for being aware of this amazing illuminating source. Without fail, the three principles of light—color, intensity, and angle—were (and always will be) present in both worlds. Physically, the light that creates various responses affecting our five senses also serves as a clue to the ever-present intuitive system we call the sixth sense. Below, I try briefly to bridge these two worlds by using the captivating experience of the gerbera daisy from years ago.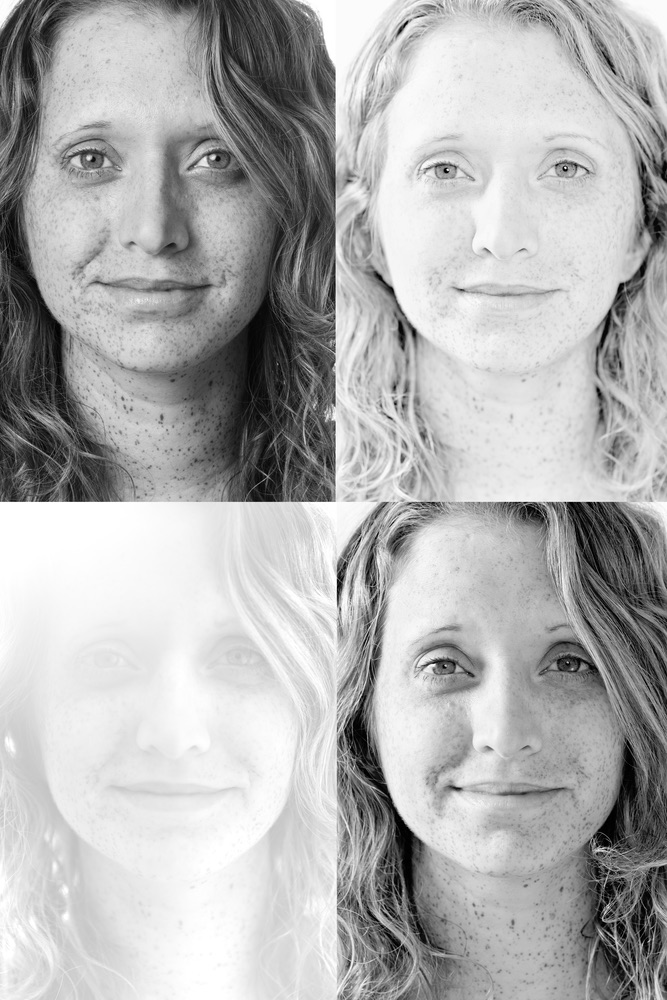 While lighting up my external environment, I was also seeking to change my internal landscape. Harnessing the enormous, intangible source of light from a box in the ceiling, I was also learning to tap into another source from a place called Heaven. The language of light became the language of life.
Color
.
The flower's lush persimmon orange appeared saturated due to that same color frequency being present in the source; this gave it its lush vitality. Spiritually, in order to see a quality in another, positive or negative, we must also have the same vibrating quality. Knowing this can be challenging but helpful in vanishing the veil of disconnect between two people. Furthermore, this awareness offers the instant remedy of compassion, not only for others, but also for ourselves.
Intensity
.
We create moods with various light levels, but we are always drawn to the brightest point of light. Just like I was drawn to the gerbera daisy, we are drawn to positive people. Typically, these are people who have transformed life's dark moments into a deeper meaning through conscious choices and their desire for a different reality. They are "textural" and interesting, never victims. They are happy.
Angle
.
Lastly, the beam coming from a slight angle gave the petals of the gerbera daisy their form by producing shadows and definition—a clear perspective. The steeper the angle, the more dramatic the shadows; the shallower the angle, the more subtle the shadows. In lighting, we utilize both applications. For example, when lighting a fabulous Monet painting, the objective is to allow the light to capture its full depiction. Therefore, with an old master in a typical heavy, deep frame, we would utilize a shallower angle, guarding against harsh shadows on the image. Spiritually, my angle is always my discernment. At times, I must adjust my spiritual perspective with harsher judgment or severity, for example, when it comes to keeping my children safe or taking the right path in the midst of confusion. At other moments, my angle must be merciful, tolerant, and nonjudgmental to soften many of life's offerings.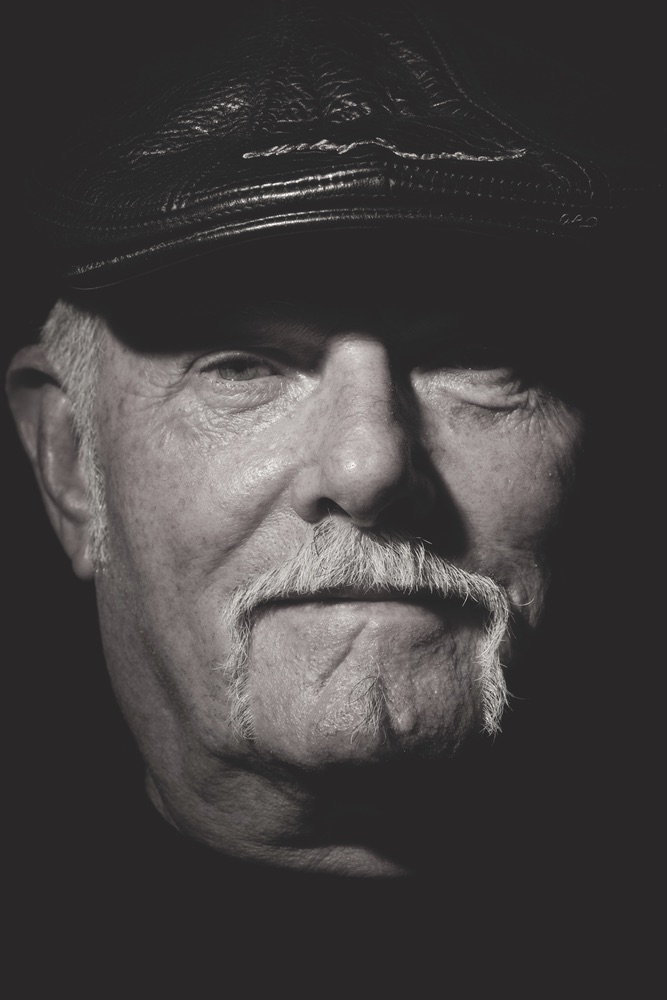 Light, just like life, can be so simple in its raw, pure, and unaltered state. I am convinced that it why people tend to be happiest when life is free of clutter or fragmentation. As lighting designers, we are master manipulators. With all three aforementioned principles always present, we use various tools to alter each element to produce the desired effect. Light often seems mysterious because we can only see the effect or the object that is struck by its beam. In life, we often question the presence of a higher power because of the same mysterious quality. The easiest way to see the effect spiritually is to observe how Light can strike another human with a smile or a caring act.
What I now know is that the language of light as metaphor is not limited to just the principles; there are also endless examples of how it directs our awareness of the language of life. The following insights may initiate an observation of how the two existing worlds mirror each other; consequently, this can lead to more wonder, enjoyment, and fulfillment.
Lighting Plan
Most forward thinkers and successful people have a vision plan. As in the use of different intensities to illuminate objects, we must also know what is important in our lives. Where do we focus our energy, our Light, and our time? Sometimes a narrow, intense pin spot is required, while background walls require only a subtle wash. It's all about focus and the delicate balancing of active and passive energies to achieve the desired effect.
Reflectors
Reflectors are used to bounce a light source in a certain direction. I learned one of my earliest lessons on reflection from my husband. When we react to people or their behavior, they are mirroring back to us our own blind spots that keep light from coming in. The hot box of family and relationships become like gurus directing where the black holes are waiting to be illuminated. Stress becomes a welcome indicator letting me know where I need to let go, to let come.
Refractors
In lighting, lenses are used to spread light where needed to wash walls or produce an overall nondirected quality of light. As reflectors bring coherence, a lens fragments the beam. This dispersion also decreases the light level of each ray. In life, our energy lessens with the same type of fragmentation. The various voices in our heads, trying to fix or figure out an issue, a friendship, or a business deal, often leave us emotionally exhausted. As a continual spiritual practice, I attempt to get out of my present thinking and help another with their dreams. Focusing outside of myself allows my intuitive voice to direct more light-filled actions.
Efficacy
When selecting a light source, efficacy can be important, especially today with the awareness of energy conservation. Efficacy is the number of lumens per watt—or the amount of bang for the buck. In life, what words and actions reveal the most Light? As a mother, this has been very challenging for me. Words have impact when selected wisely. And, actions have become more effective since I learned that saying "no" is supercharging my "yeses" with more lumens. Worry, guilt, and doubt are always the most inefficient uses of energy.
Human Level Lighting
Often lighting designers are consumed with integrating fixtures into architectural features or the reflective ceiling plan while forgetting the overall desired intent. While designing a New York hotel with tall ceilings, I discovered the importance of human level light. The addition of decorative light fixtures, commonly referred to as lamps, produced an intimacy that was just as important. As humans, we need the warmth and connection of others for a full, light-filled experience. When those we love, who are imperfect, hurt us, remembering their divine light or essence, even when dim, keeps us together.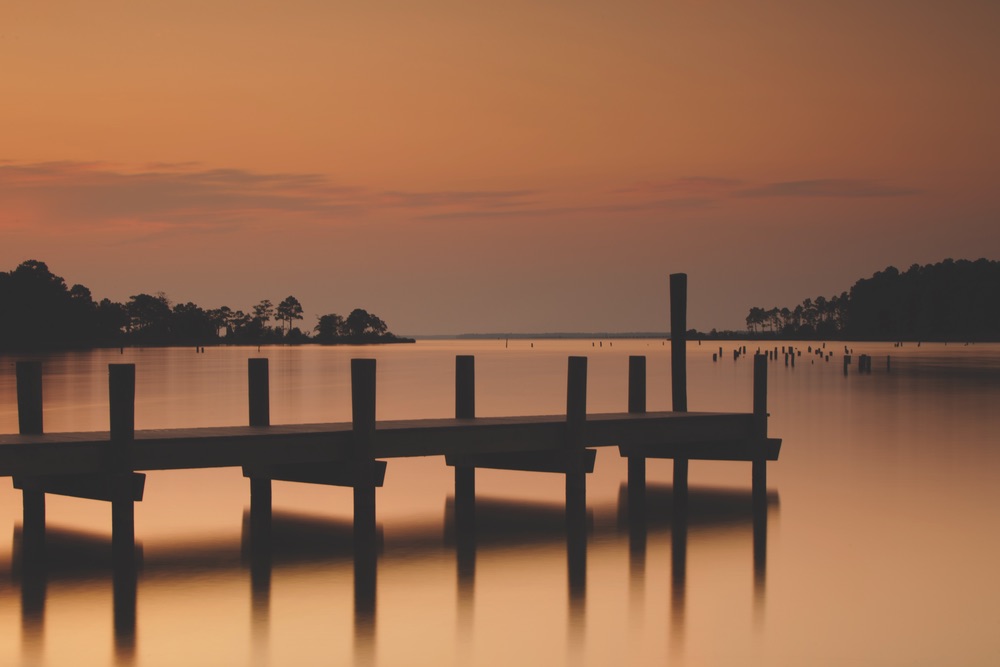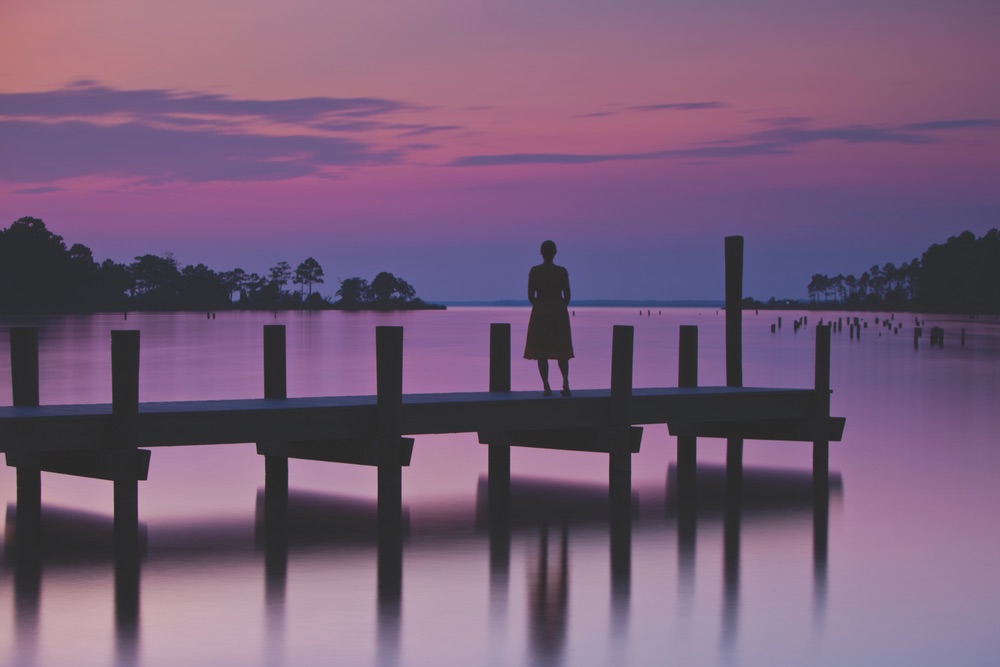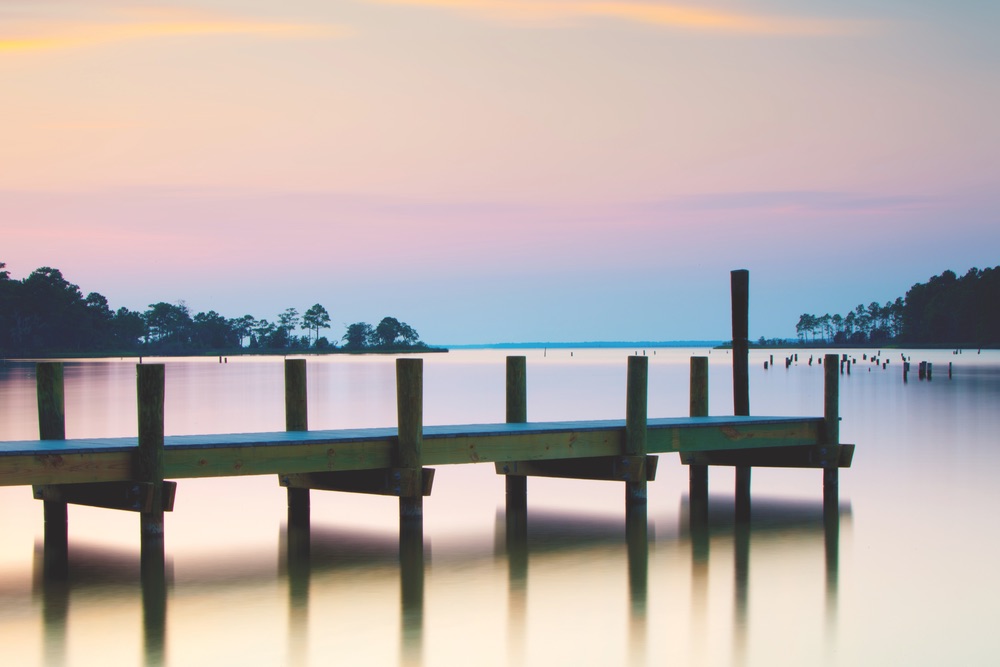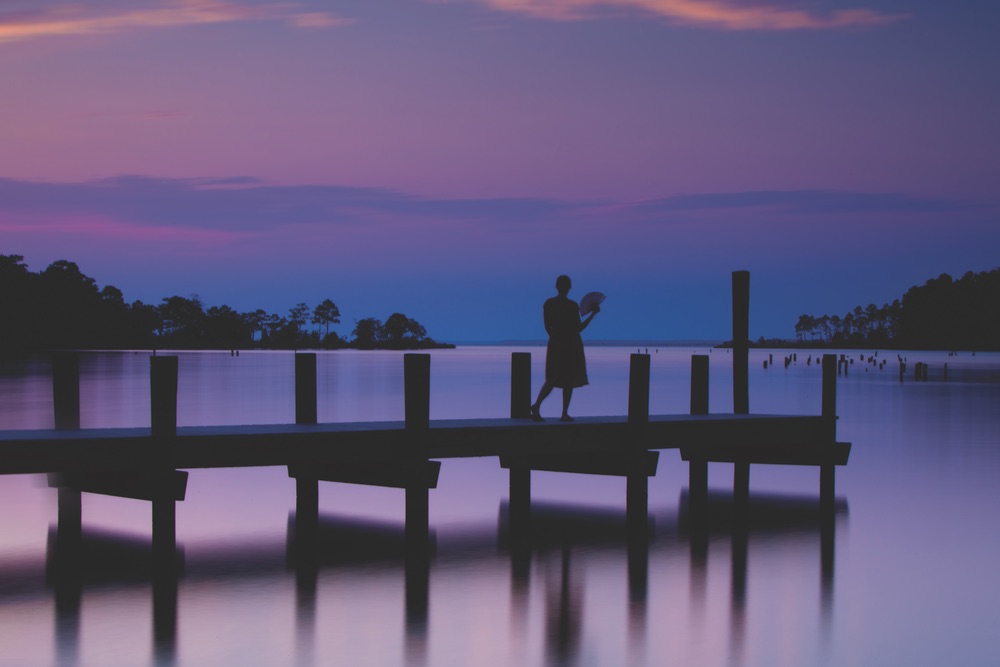 I am often asked what my favorite light sources are. Immediately, I travel back in time to my fourth birthday. Forty years later, with a portfolio full of experiences, my favorites remain the same. First, candlelight. Candles are simple, quick, full spectrum, and affordable; but mostly, they represent a celebration of the human spirit. They are an instant "happy" and remedy for me. Second, daylight. I am always awed by the variation of angles and colors the sun produces and by the reliability of sunsets and sunrises. Also, it is free. And last, but most important, people. The joy of witnessing others, each an essential ray of light, adds immeasurably to the full spectrum of life.
— V —
---
Michelle Blair Coslik
Lighting designer and life experiencer
Michelle presently lives in Fort Worth, Texas, with her husband of almost twenty years, her two beautiful gurus disguised as children, and her sweet dog, Izzy. She also considers herself a local of WaterColor, living there physically three months of the year but virtually the majority of the year. Her passion for Light is now focused on the more intangible One; thus she has created her blog, "Leave Light Everywhere."
ARTICLE CATEGORIES