Events by VIE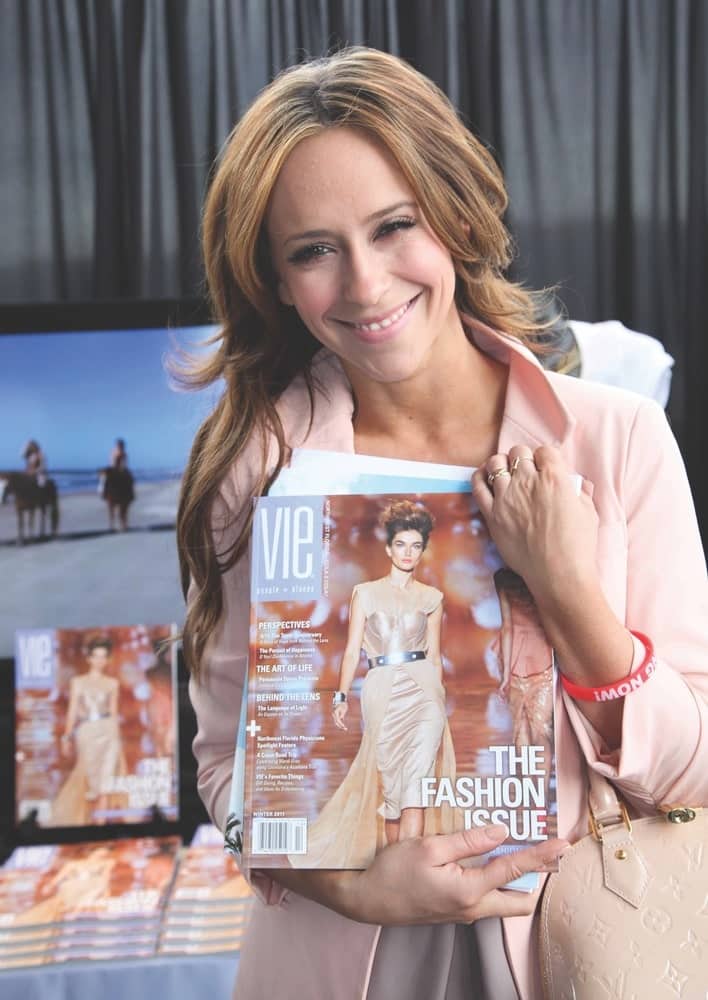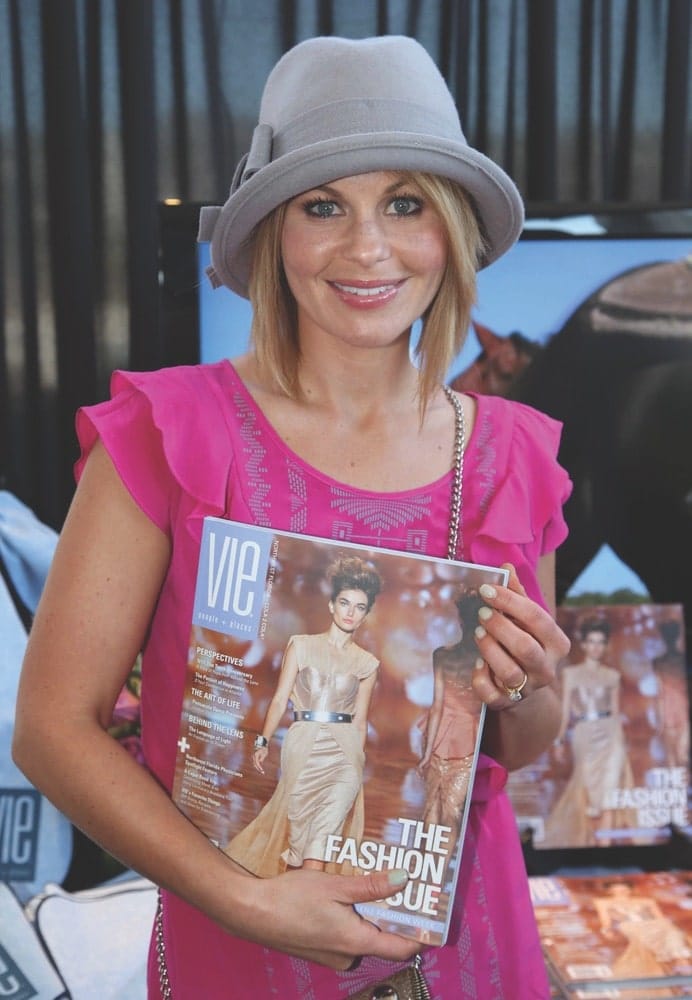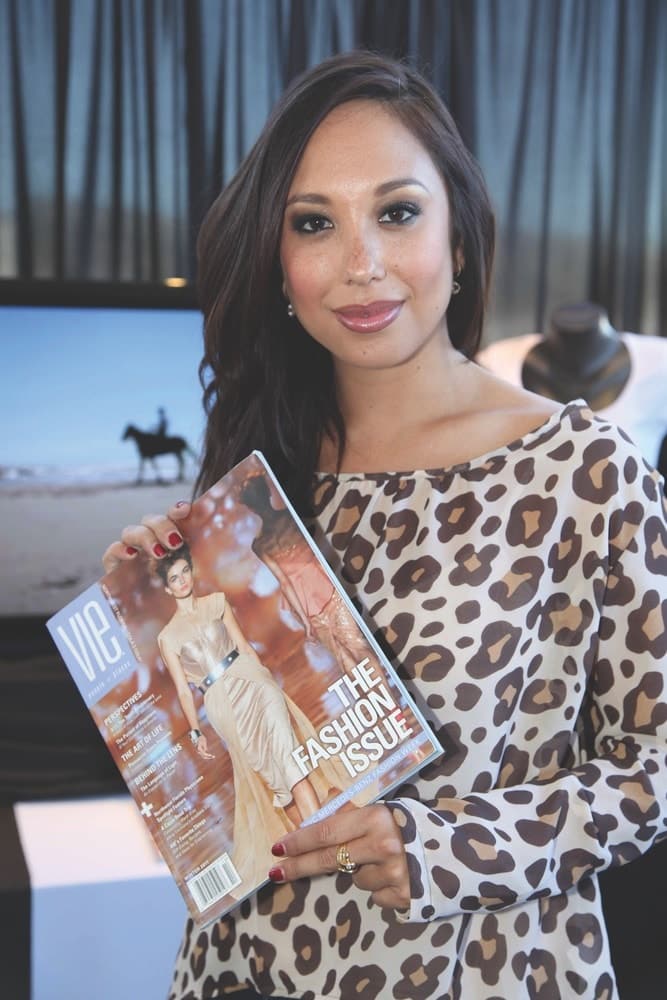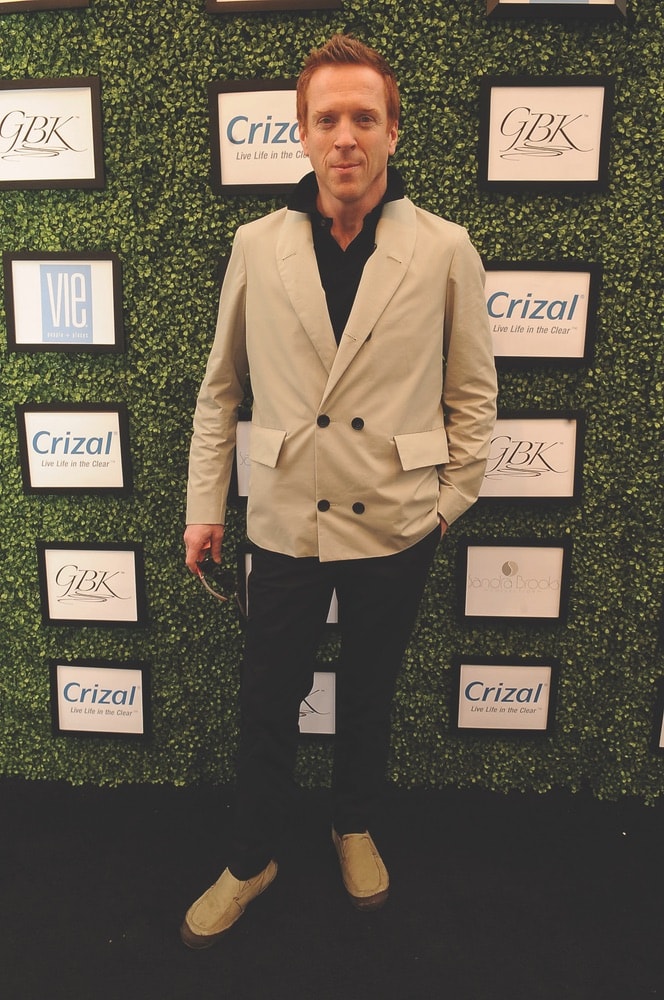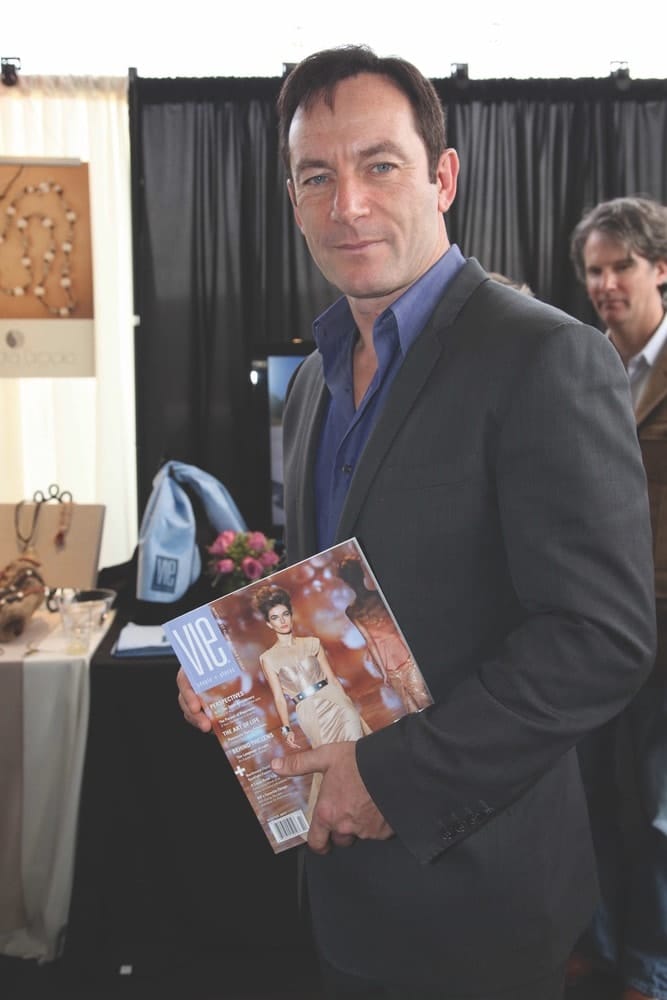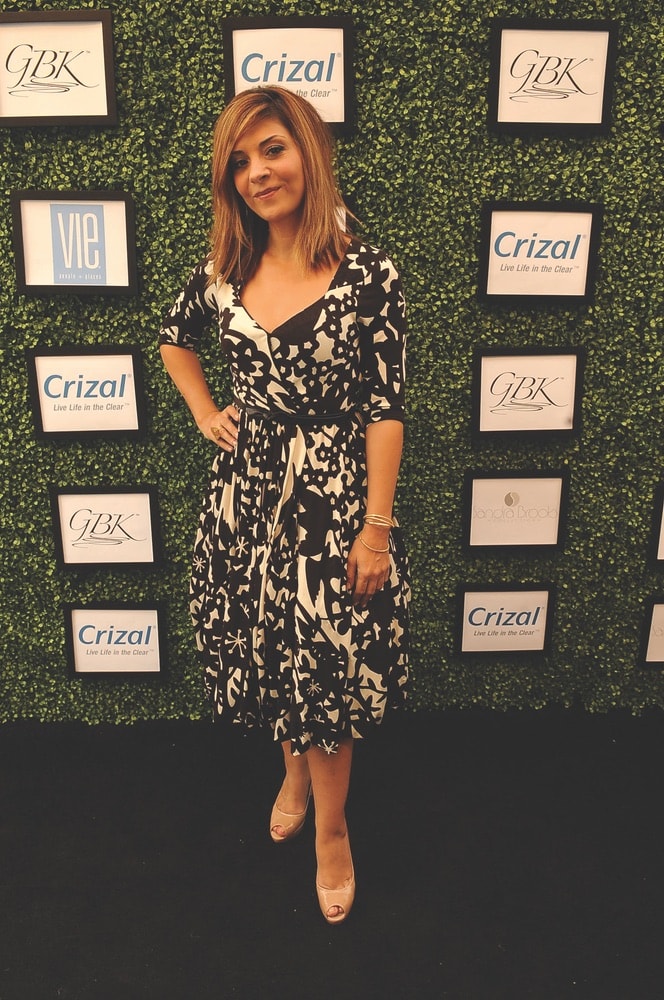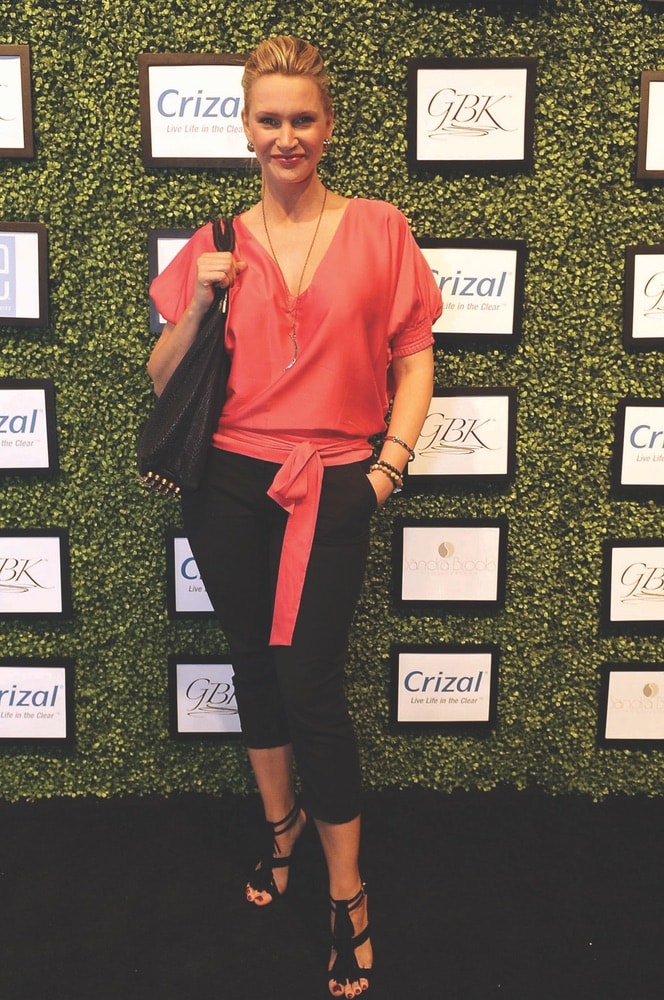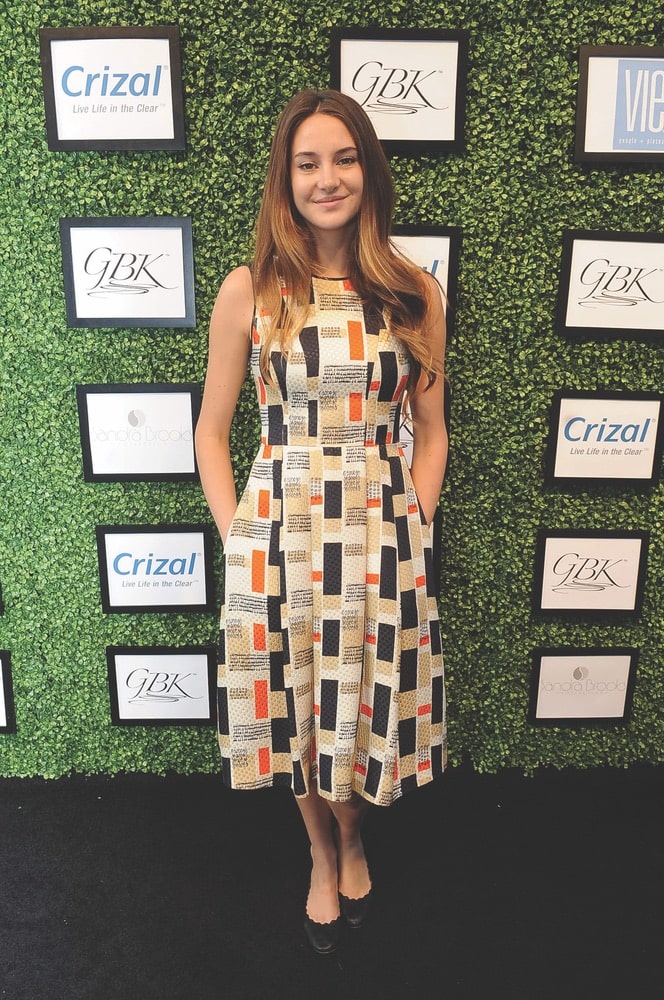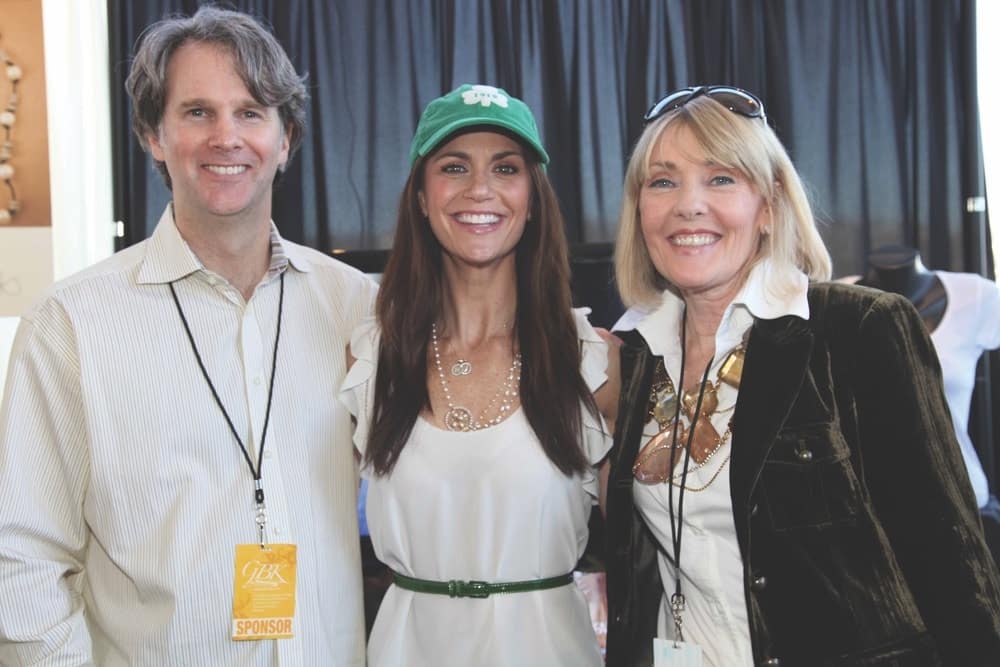 2012 Golden Globes Celebrity Gift Lounge
VIE traveled to Los Angeles in January as an official sponsor of GBK's exclusive 2012 Golden Globes Celebrity Gift Lounge, which was held on the rooftop of the beautiful L'Ermitage Beverly Hills in preparation for the 69th Annual Golden Globe Awards. Handpicked luxury sponsors mixed and mingled with Hollywood's finest—a who's who of celebrities, publicists, agents, directors, and writers. The event's picturesque setting was evocative of the glamour that Hollywood is known for. Our showcase featured complimentary copies of the Winter 2011 issue, "me + vie" T-shirts, an exclusive VIE athletic towel by BareSkin, and a showcase of VIE behind-the-scenes videos and commercials. We also presented actress Jennifer Love Hewitt with complimentary gift certificates for a stay at Alys Beach and personal care from The Aesthetic Clinique, both located on Scenic Highway 30-A.
---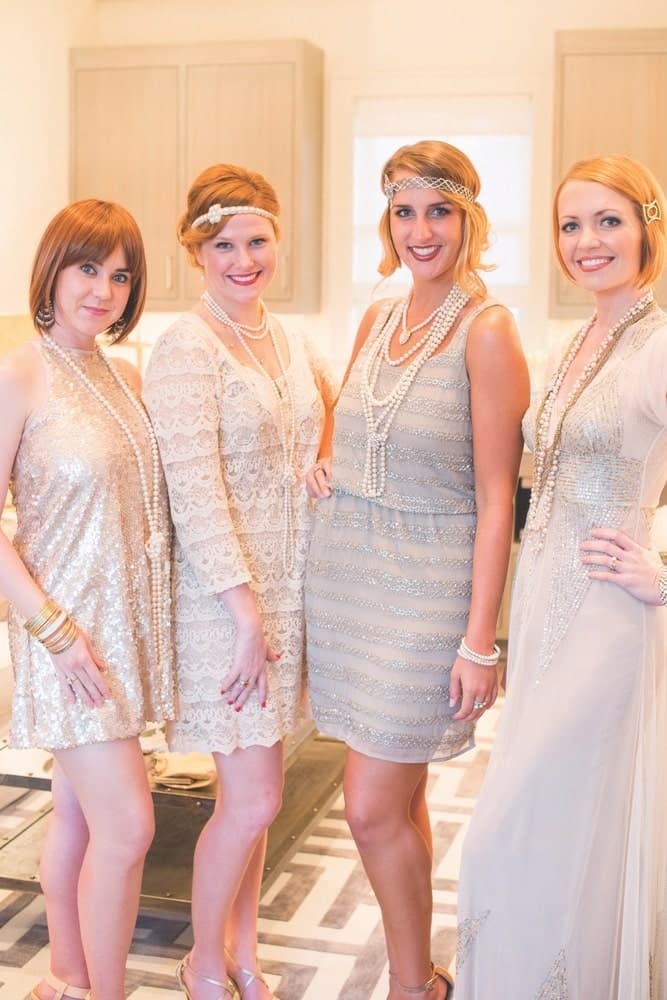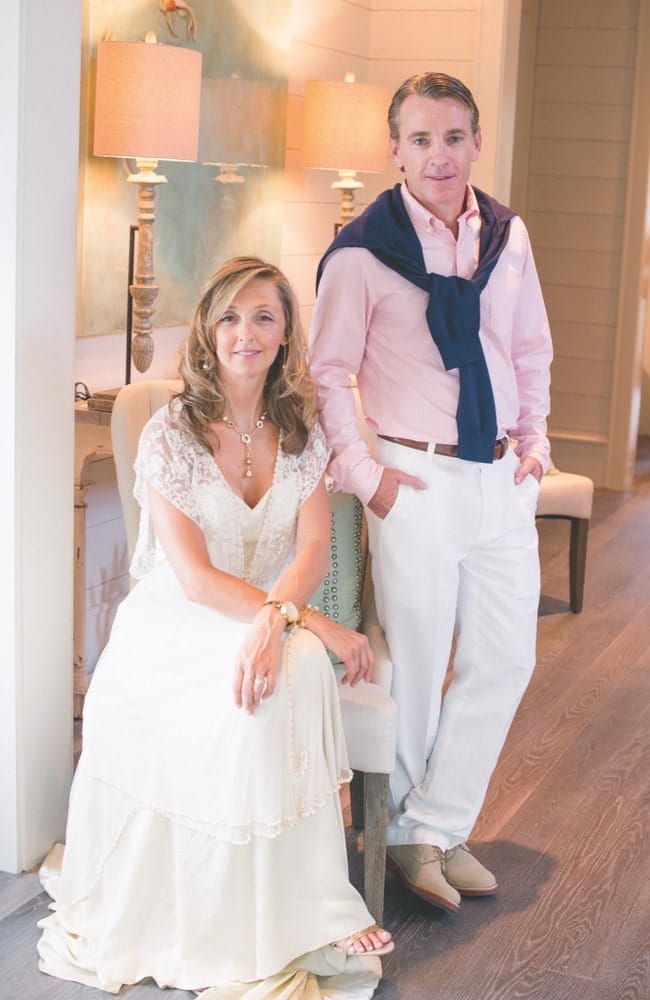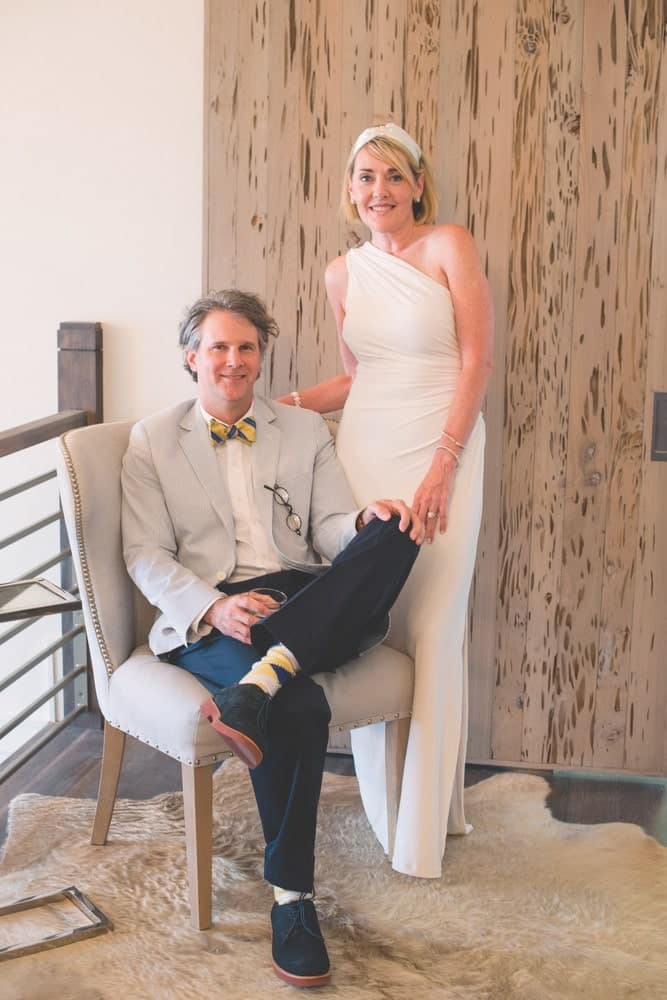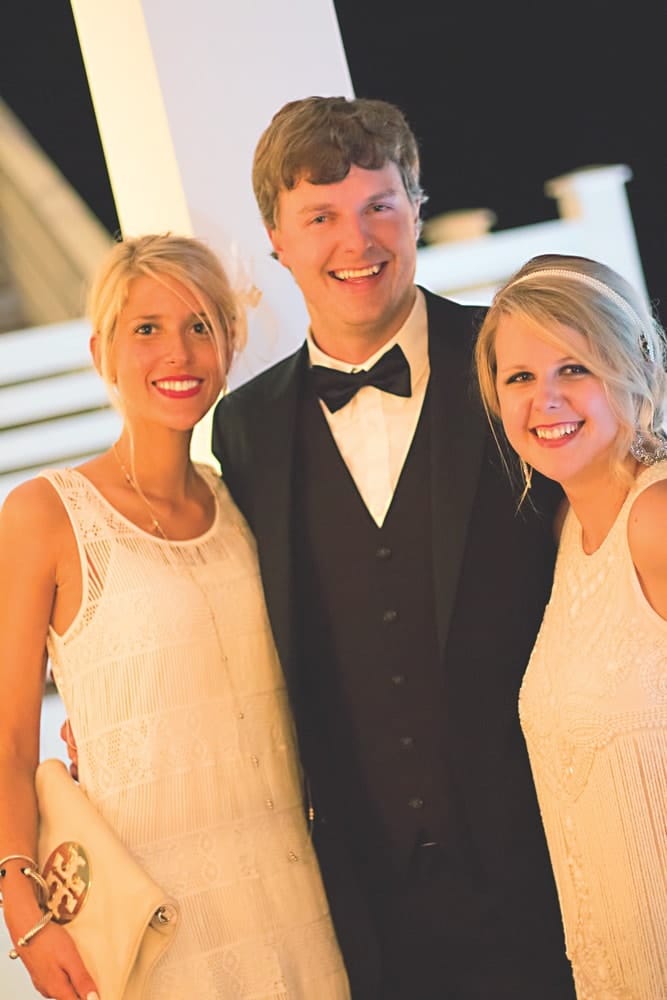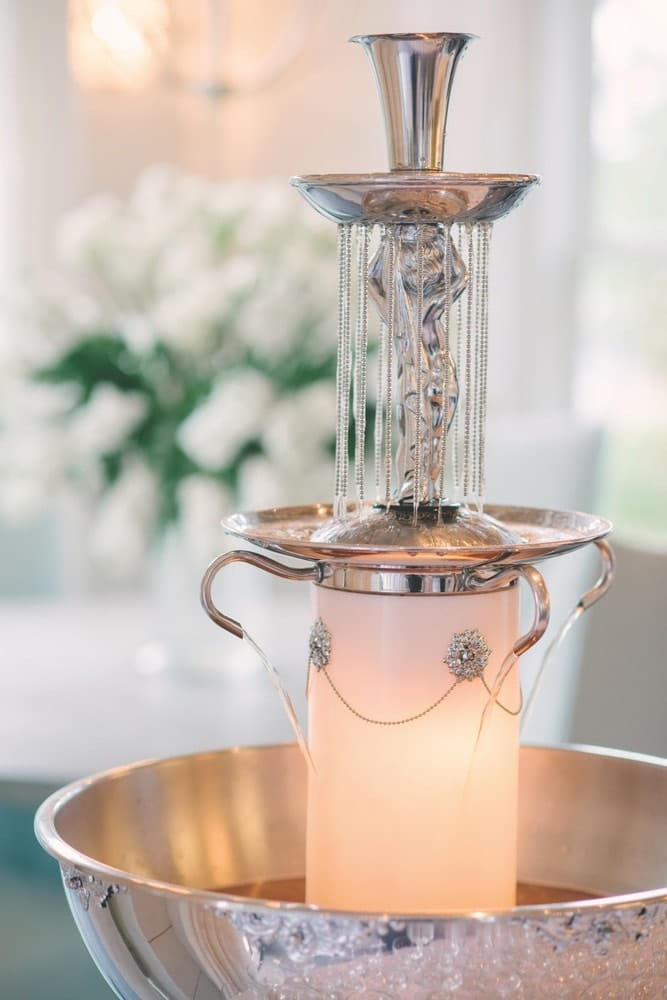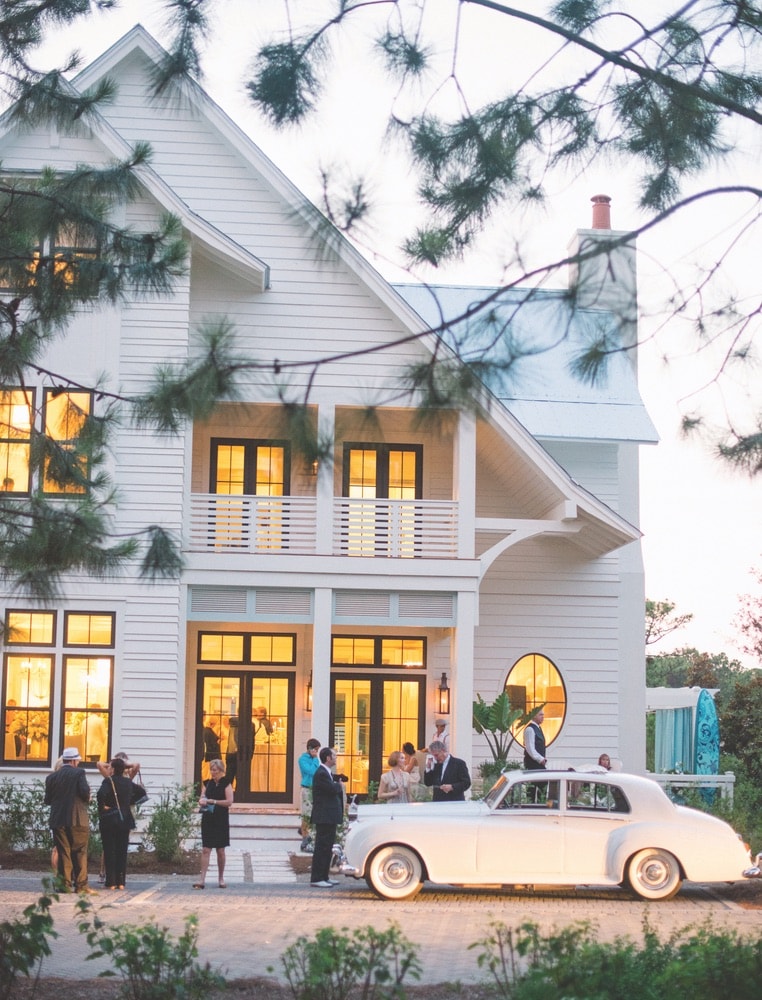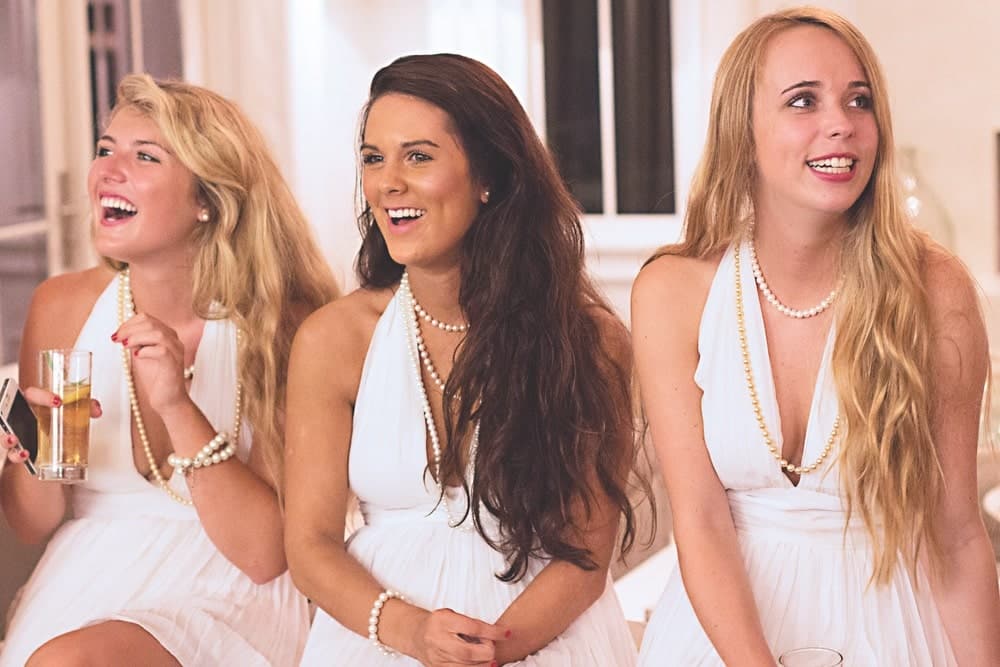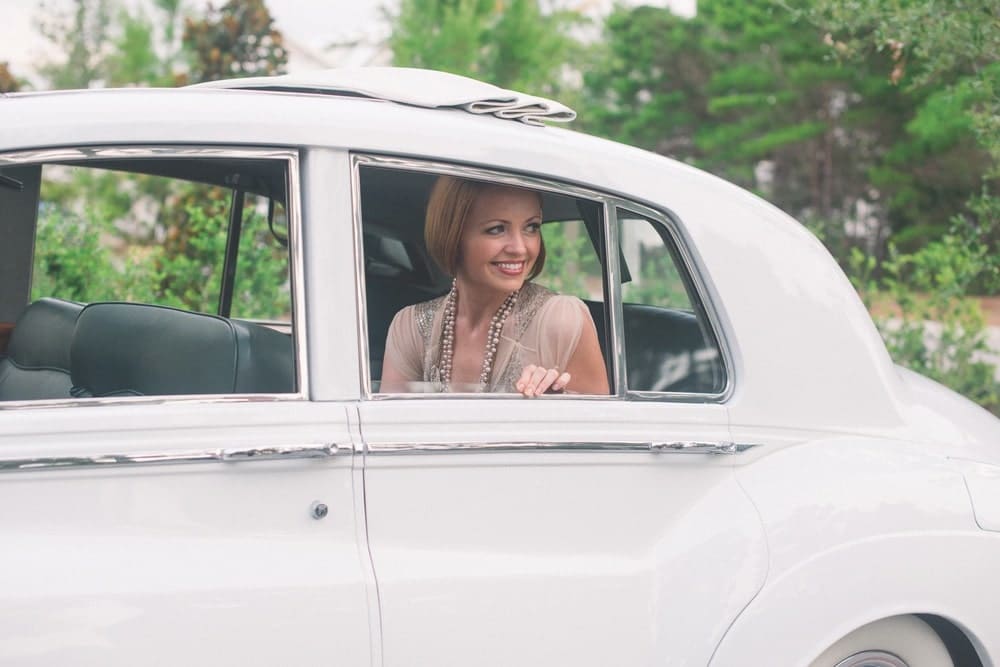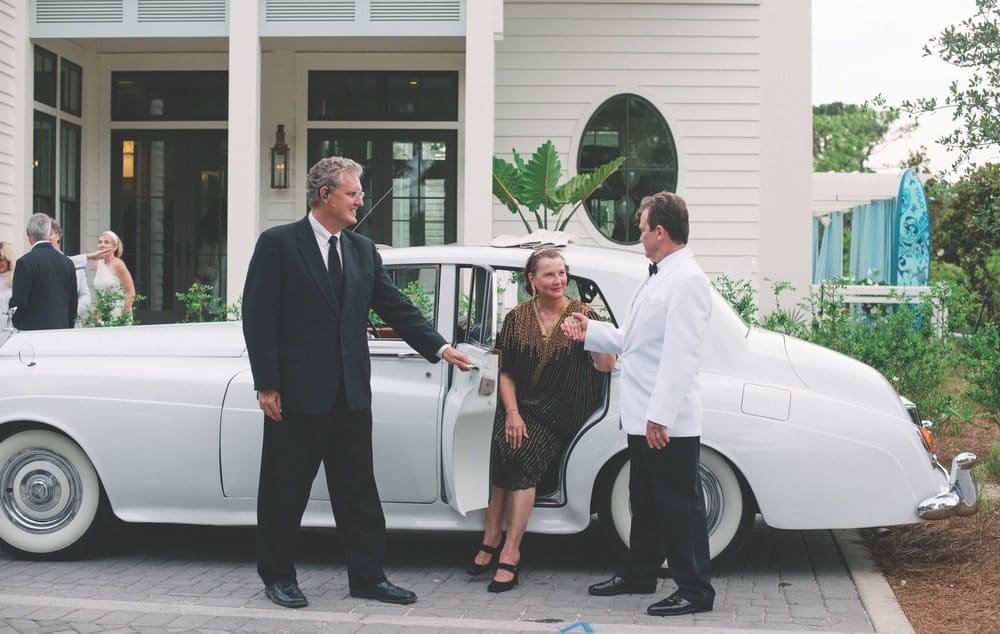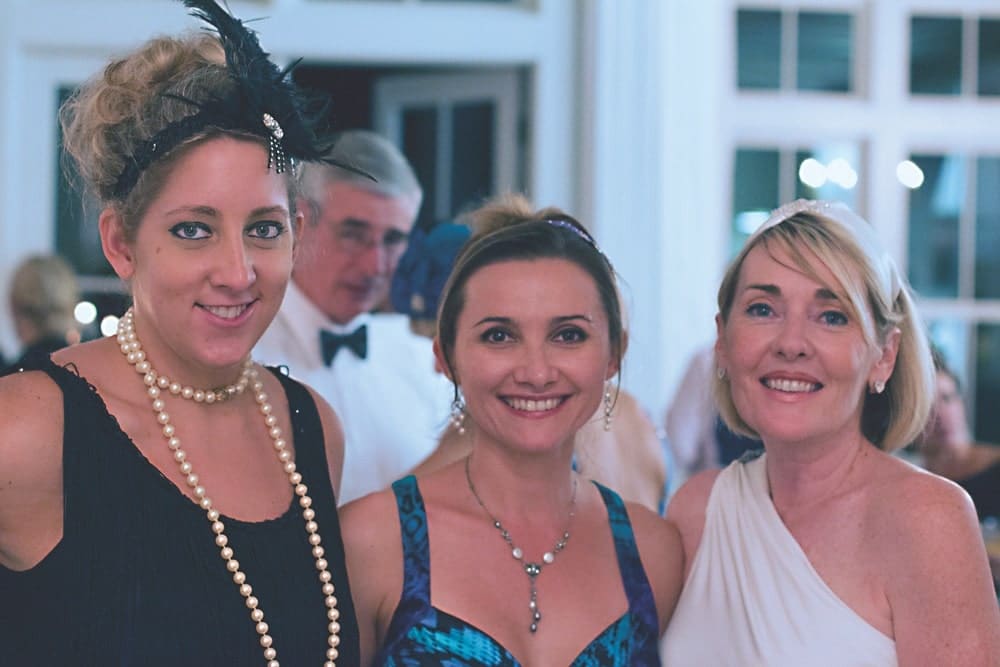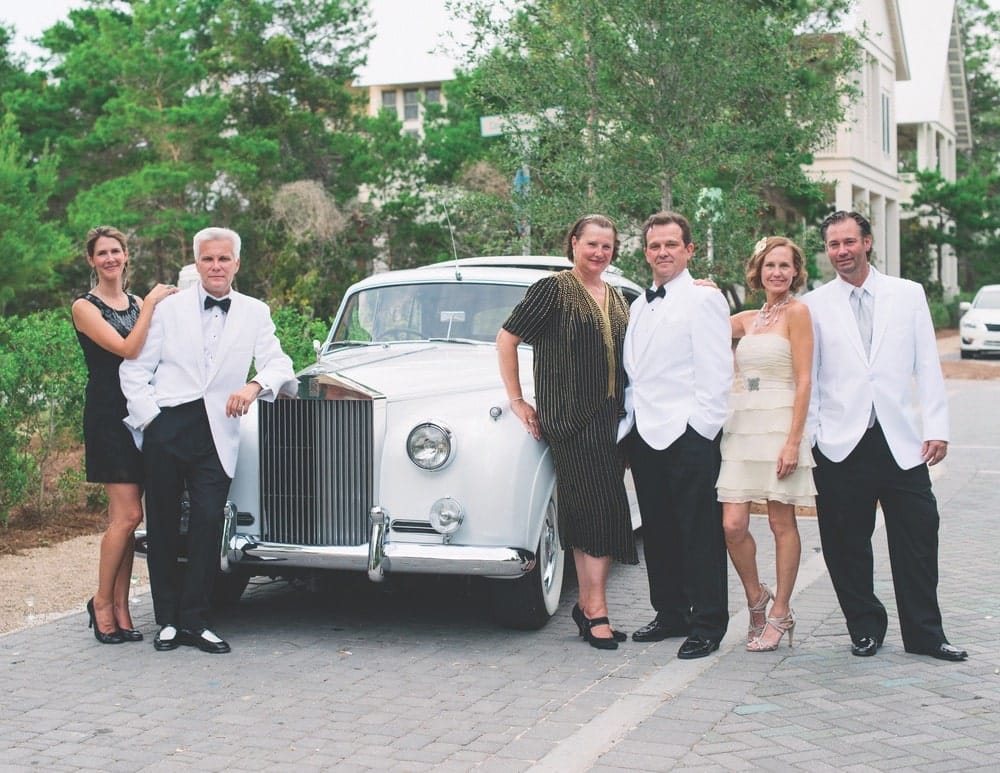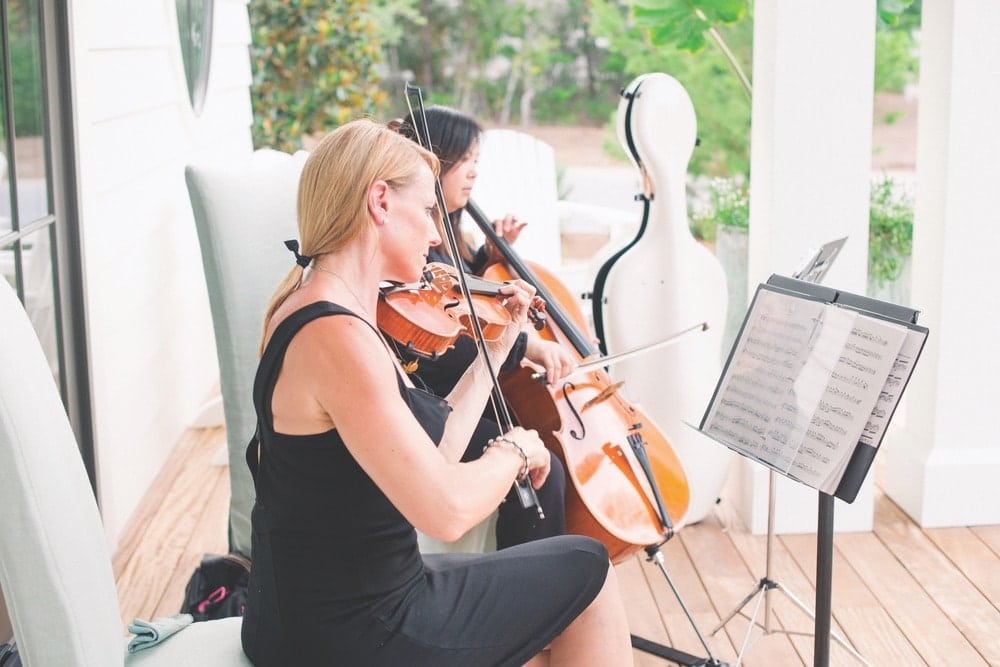 Maison de VIE Grand Opening
On a balmy summer evening in June of 2013, Maison de VIE––VIE's first show home––gave a nod to the decadent 1920s era and celebrated the home's grand opening in style. The tone for the private, intimate gathering was set by a vintage Rolls-Royce gracefully parked out front, courtesy of John Finch, owner of Sunshine Shuttle and Limousine. Guests were encouraged to wear attire inspired by The Great Gatsby, and somehow the sweltering air seemed to lift and a sultry vibe descended as the allure of the decade took over. The Gatsby Summer Soiree elegantly showcased the home during an evening of revelry, with white flowers, crystal vases, champagne fountains, and delectable passed hors d'oeuvres—a perfect tribute to christen the home.
---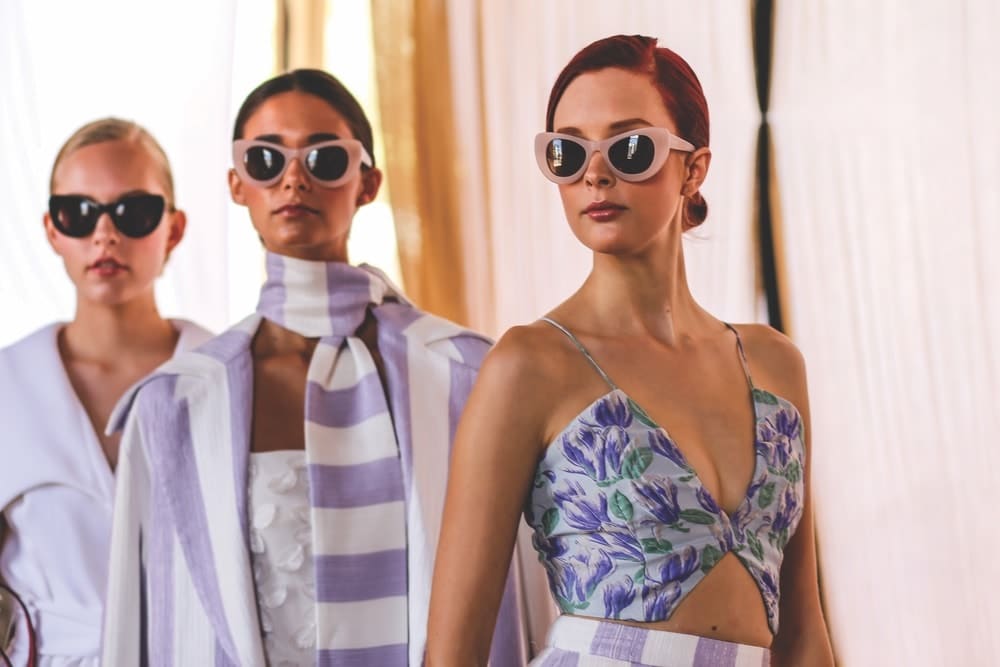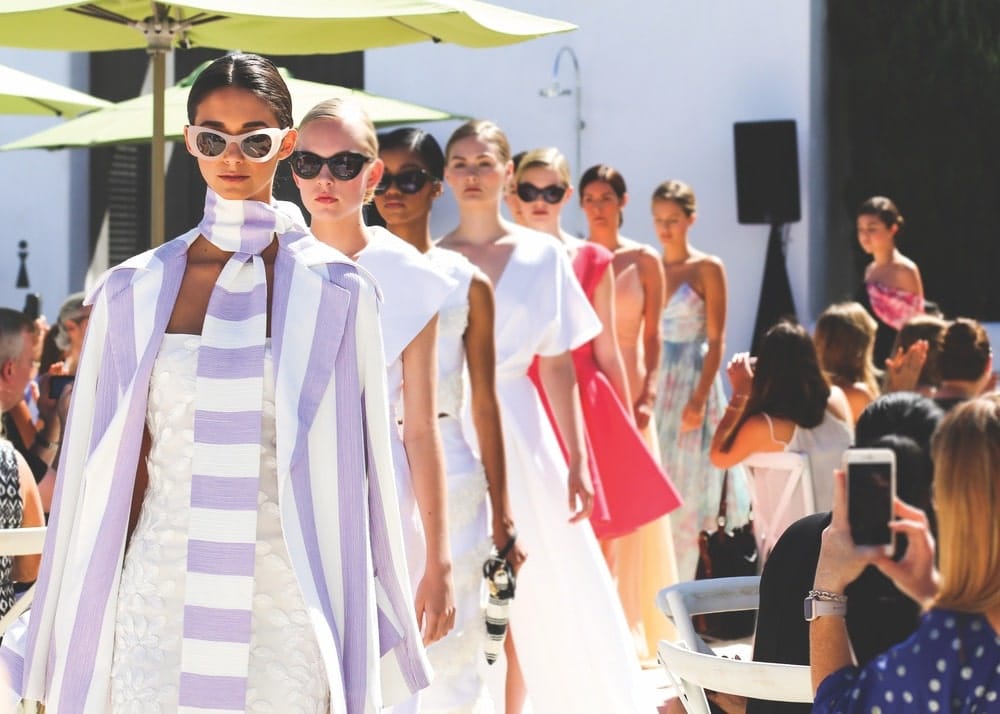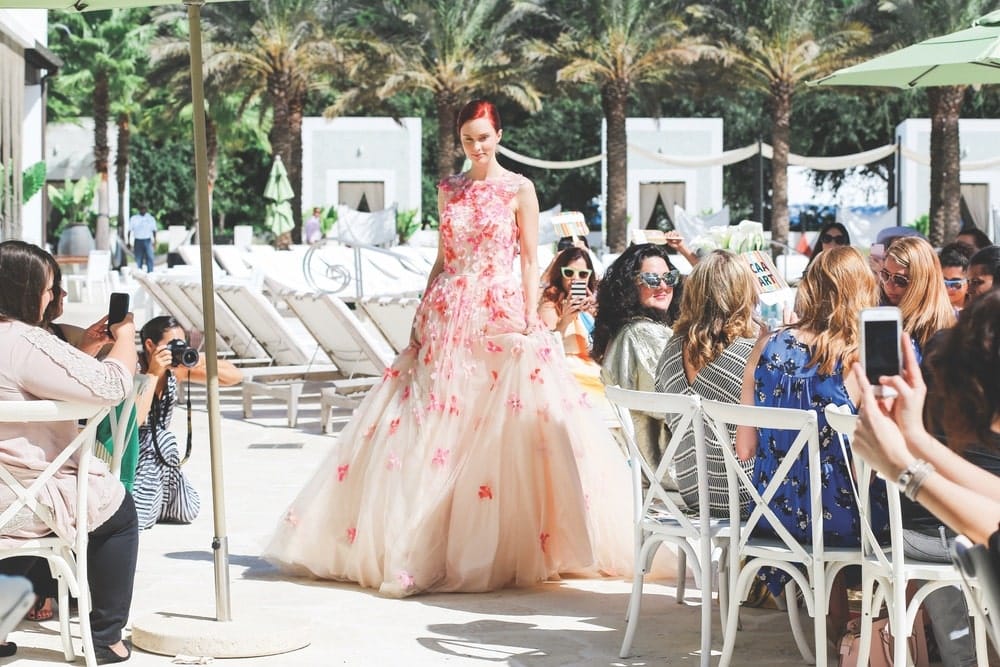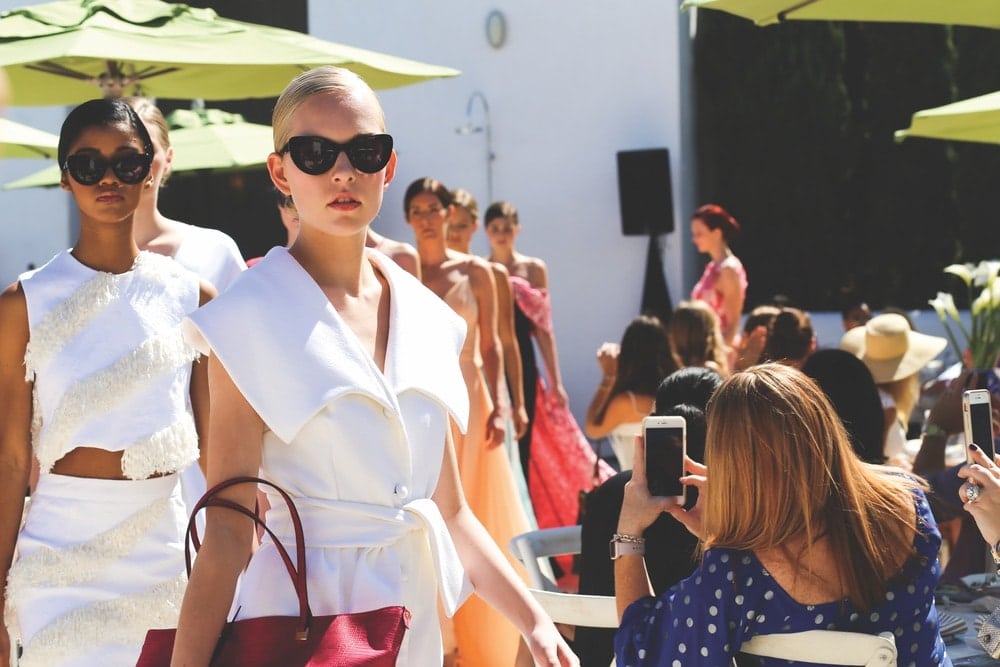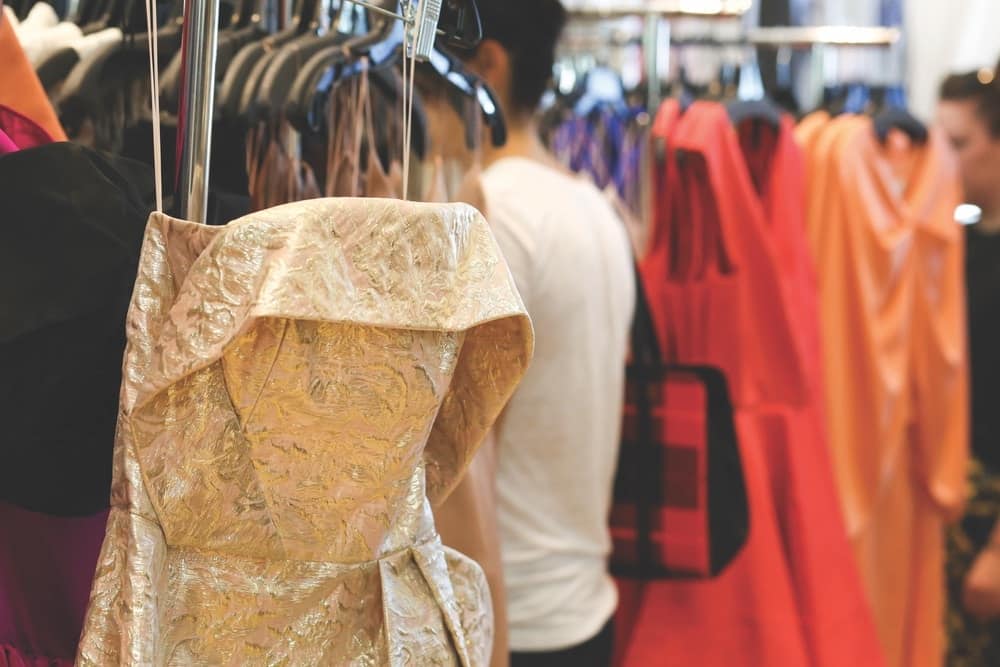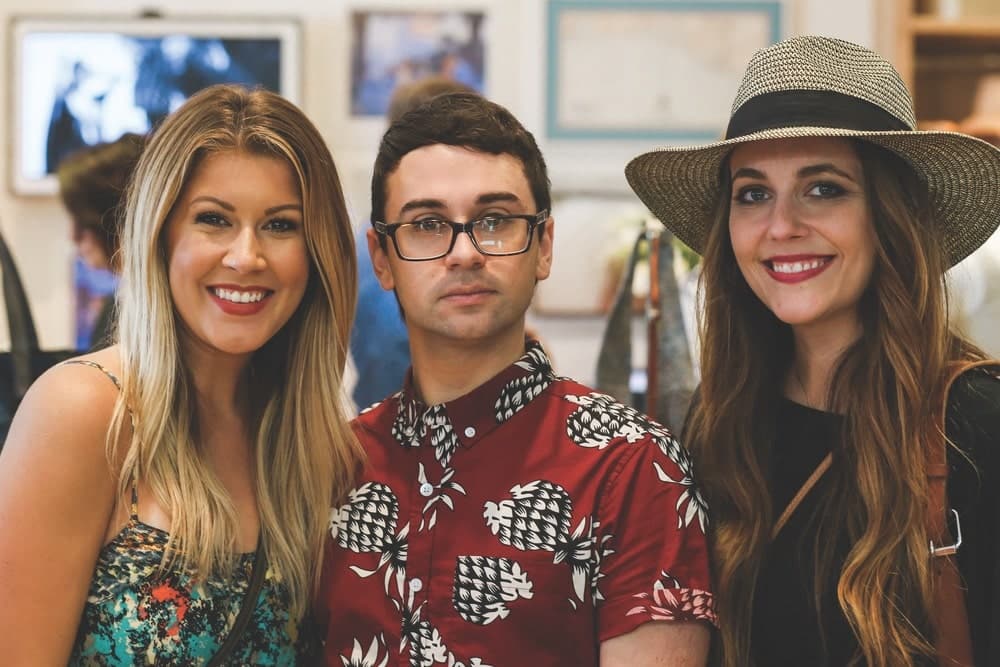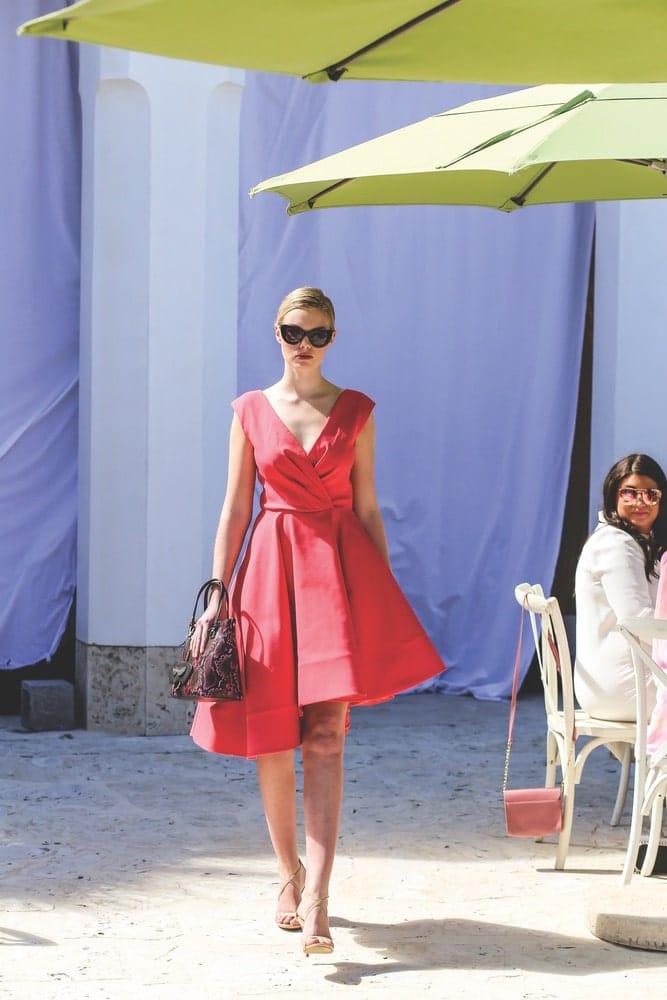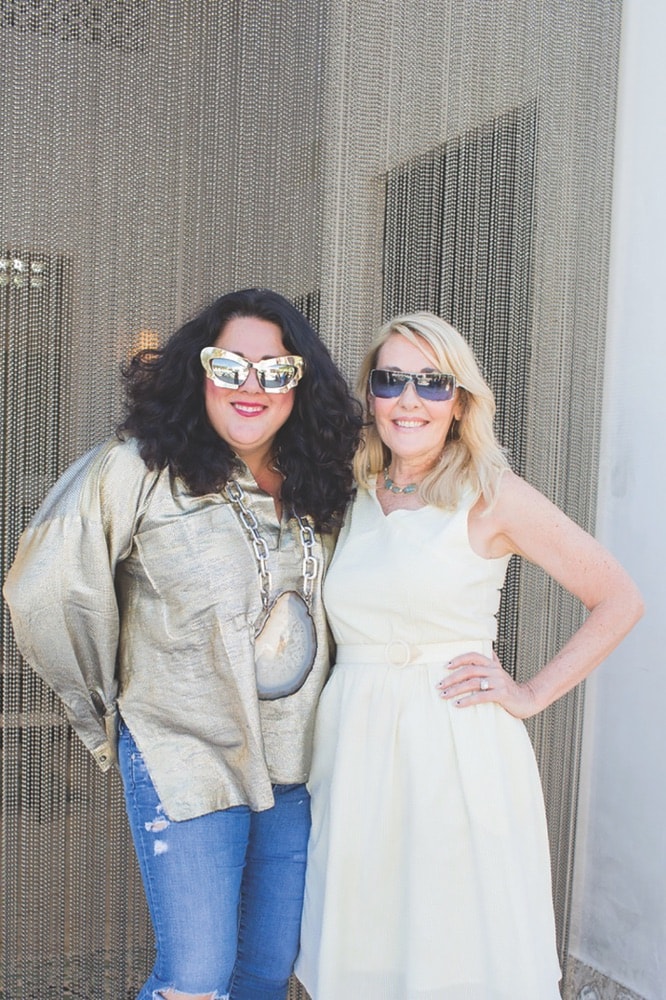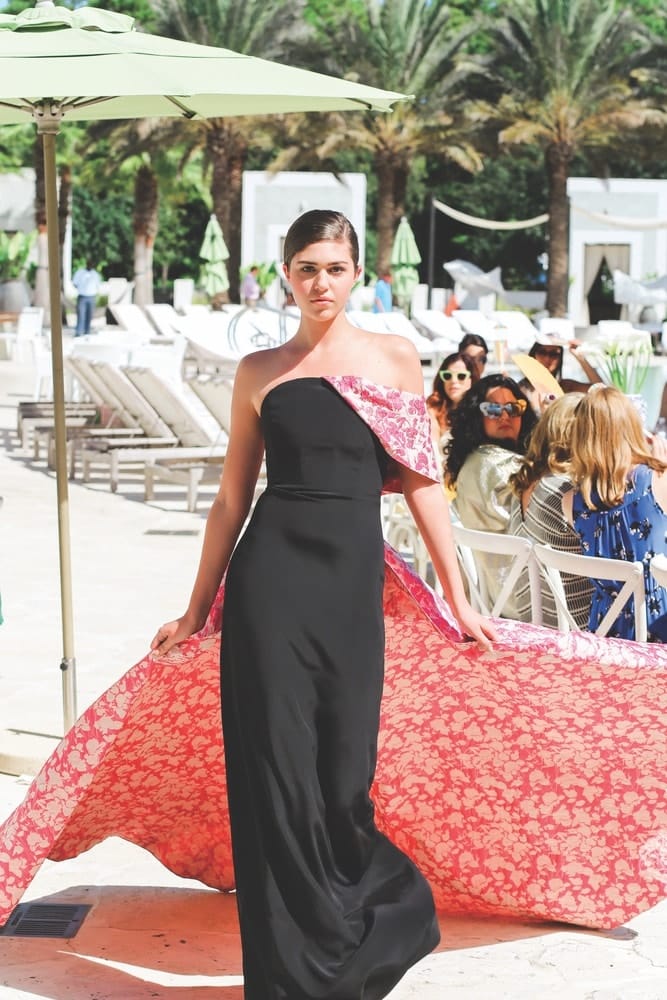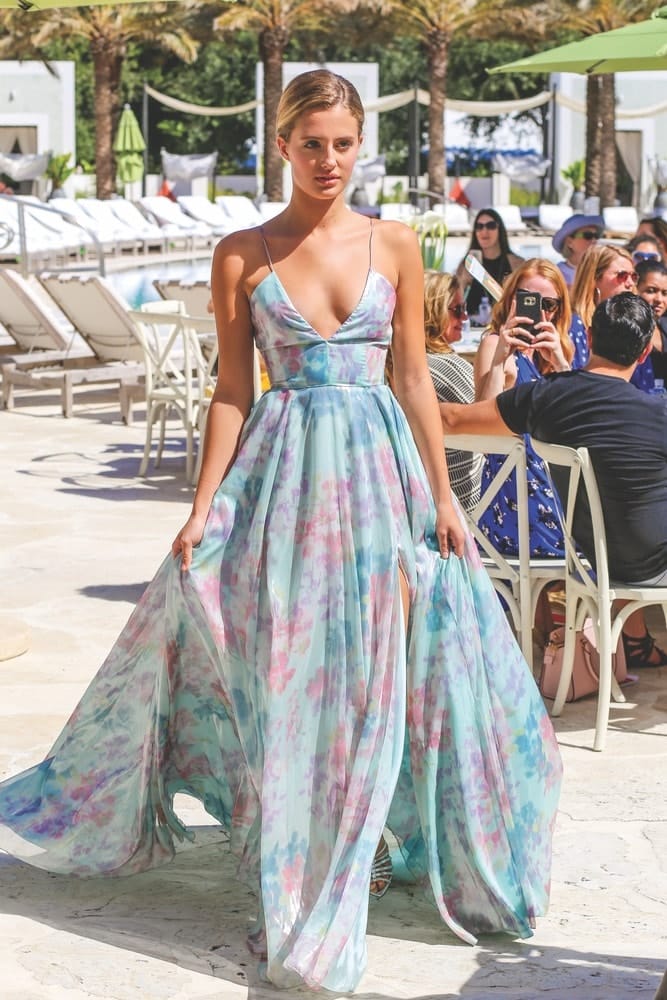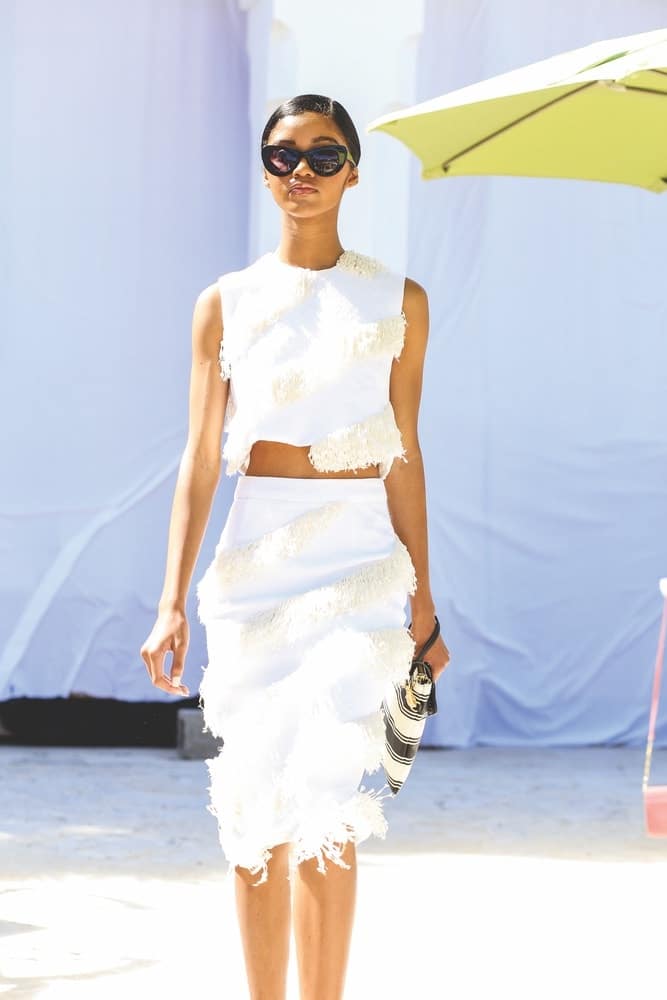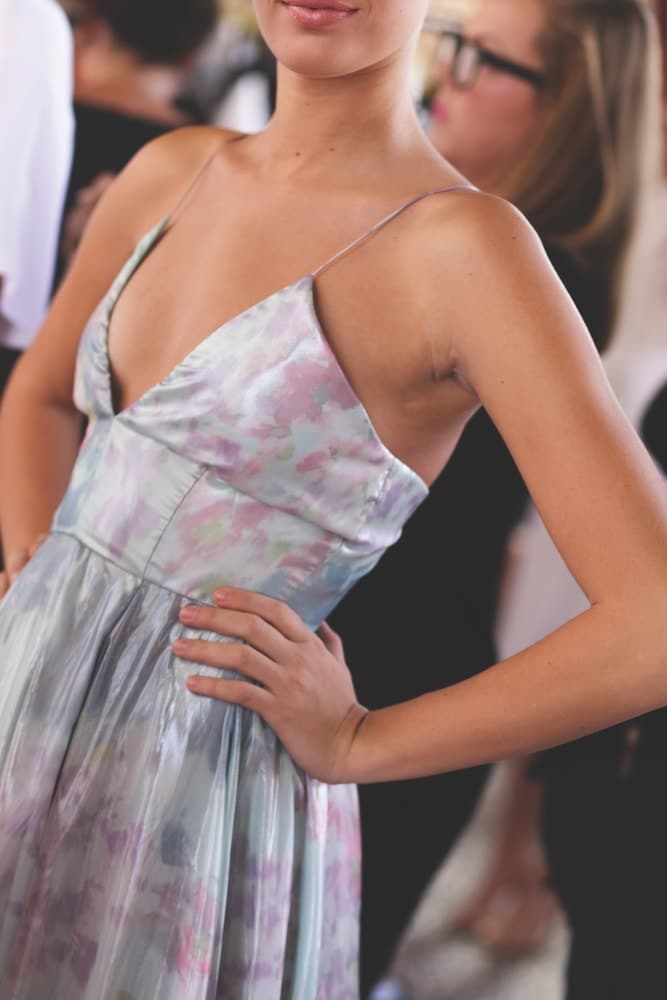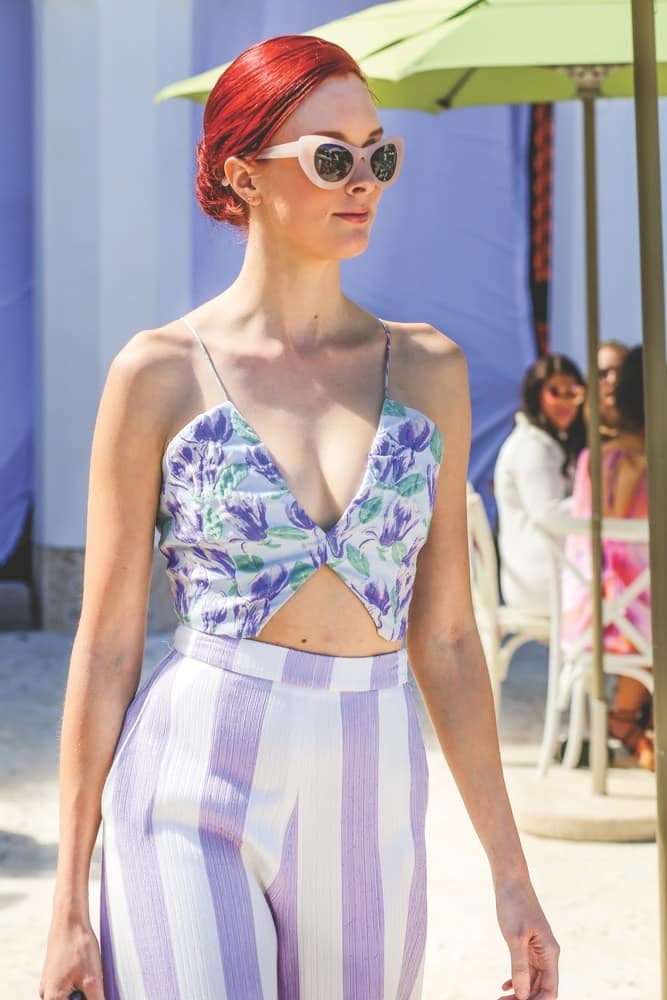 Christian Siriano Runway and Trunk Show
VIE presented a VIP runway show featuring New York–based designer Christian Siriano as part of South Walton Fashion Week 2016. The scene in sunny Alys Beach, Florida, was beautiful, and all the guests were dressed in their coastal best. From the tablescapes to the food and the breathtaking view of Caliza Pool, the atmosphere was just as magical as Siriano's resort collection looks. Cheerful commotion followed as guests made their way toward an exclusive Christian Siriano trunk show held at Alys Shoppe, where a selection of his accessories and garments ranging in all sizes were available to purchase. Christian and his team were there to graciously meet guests and help with fittings.
---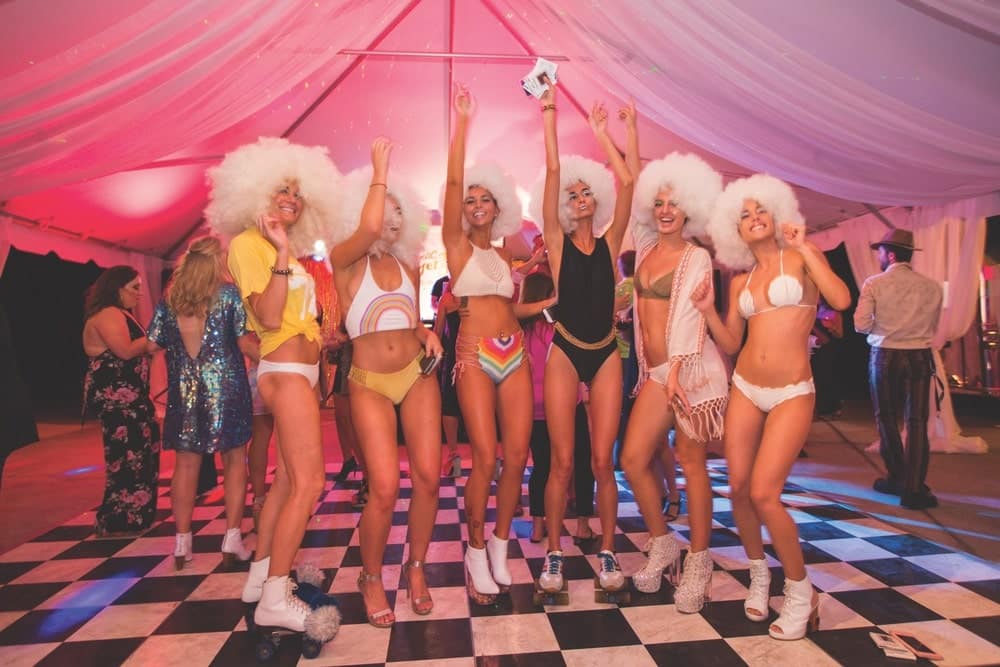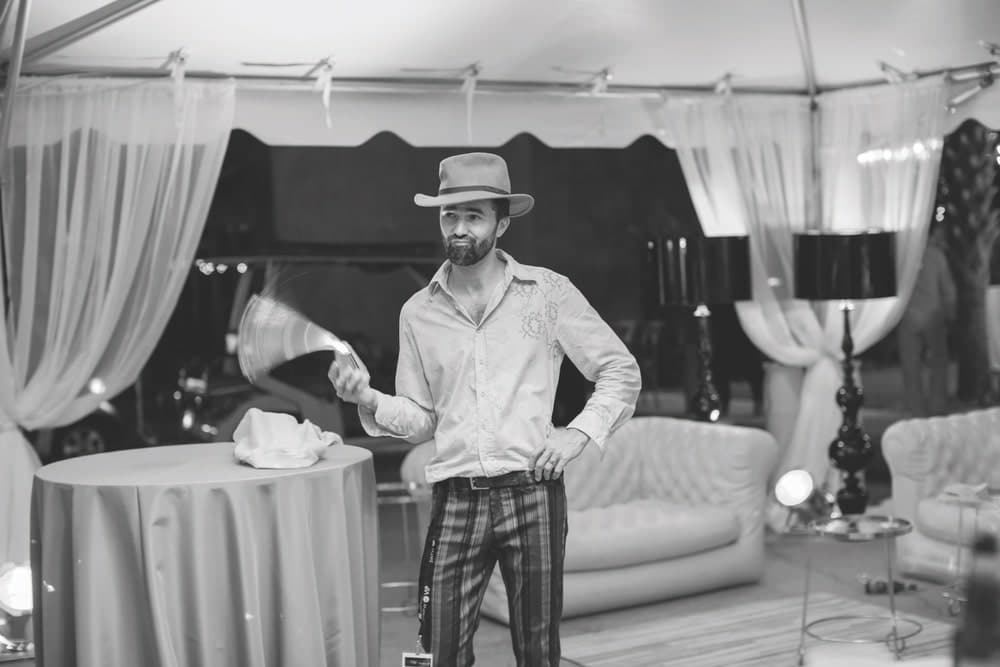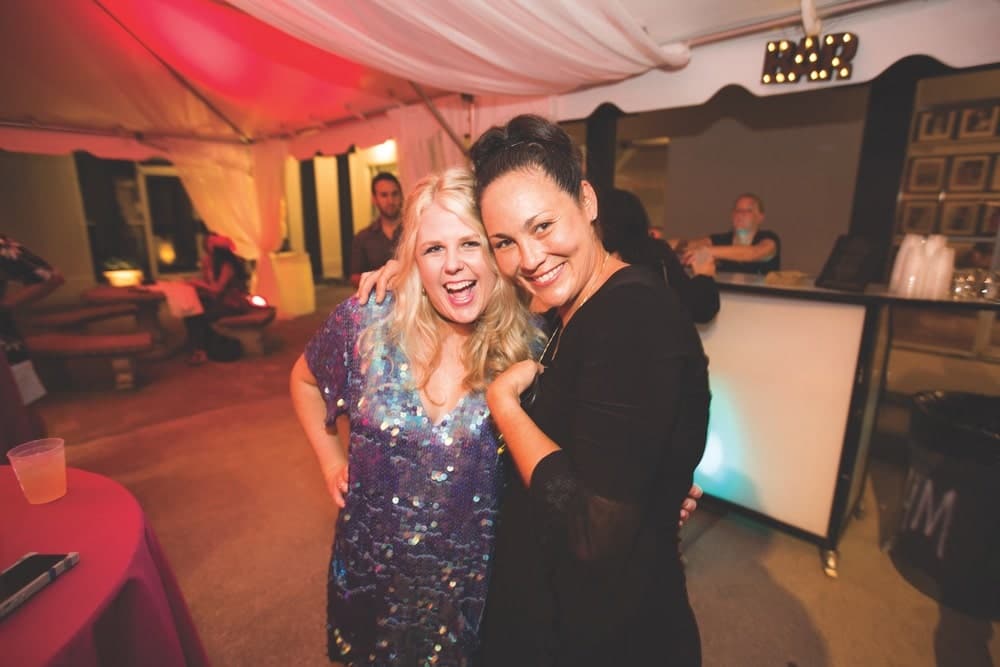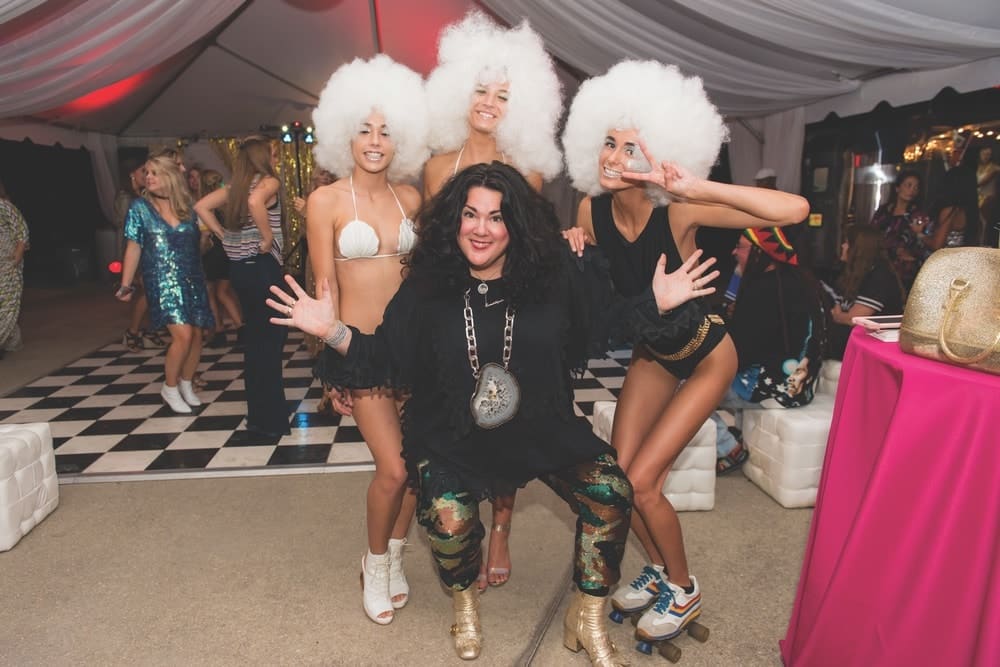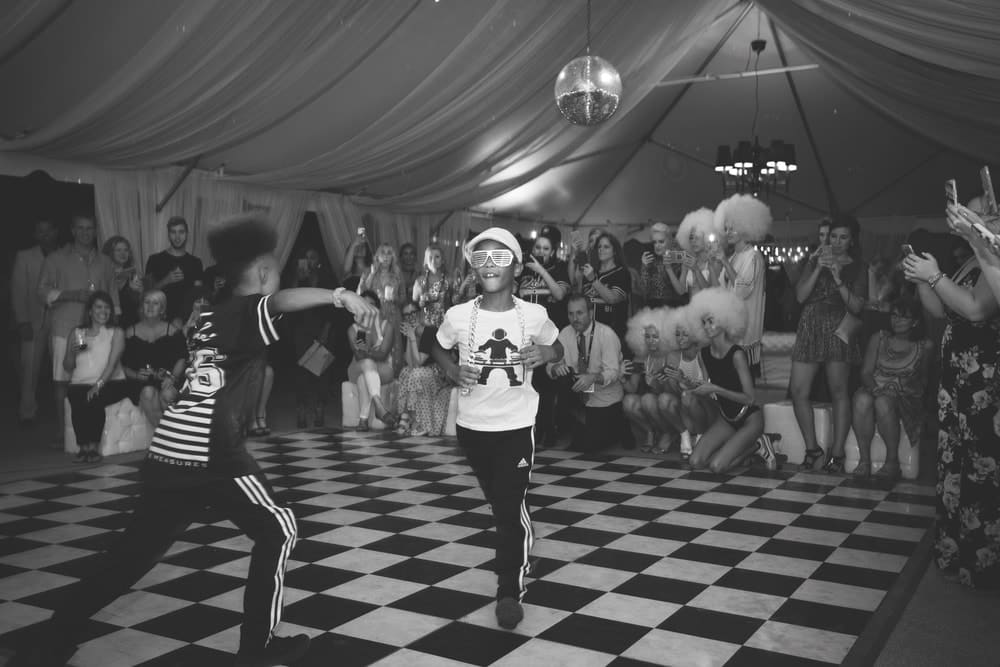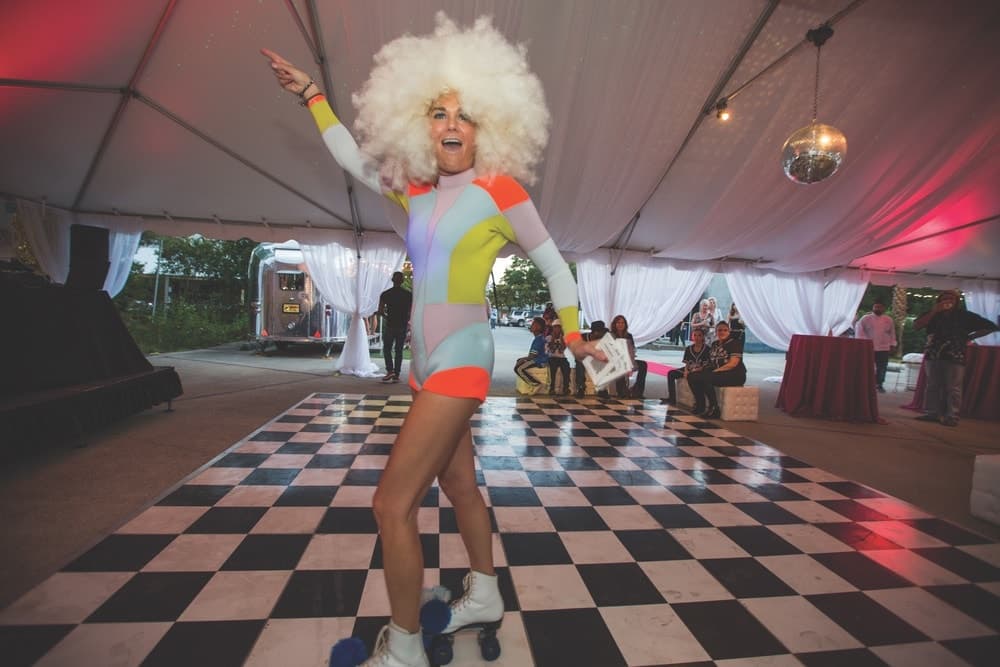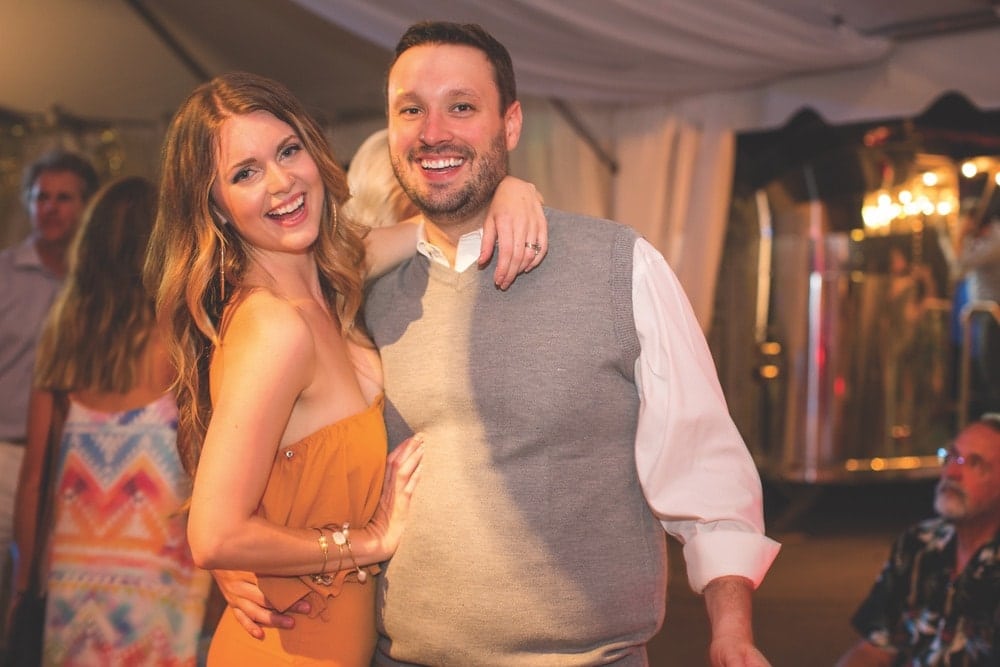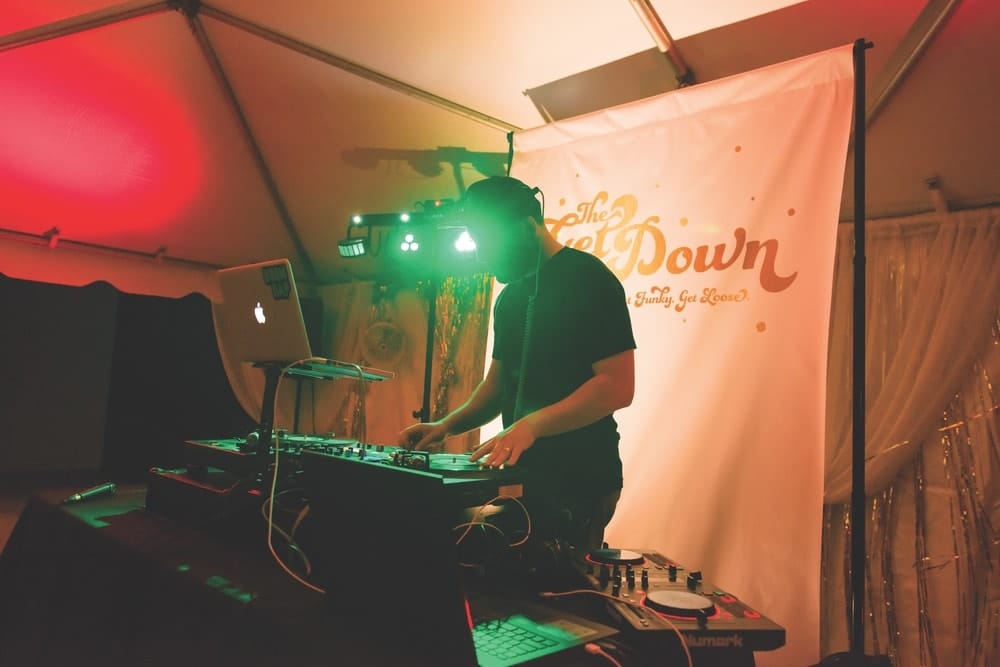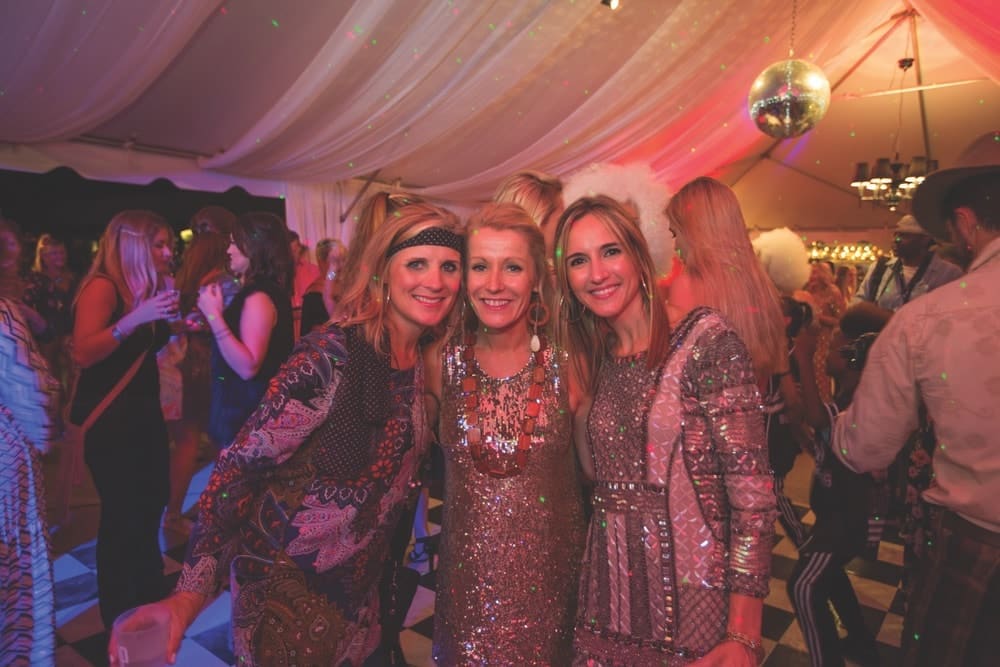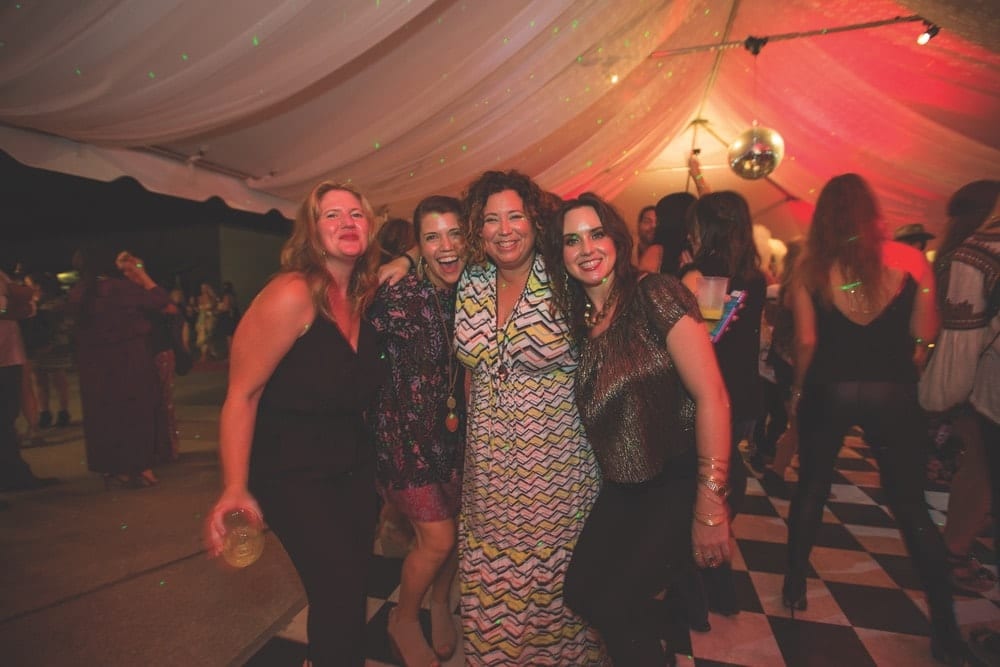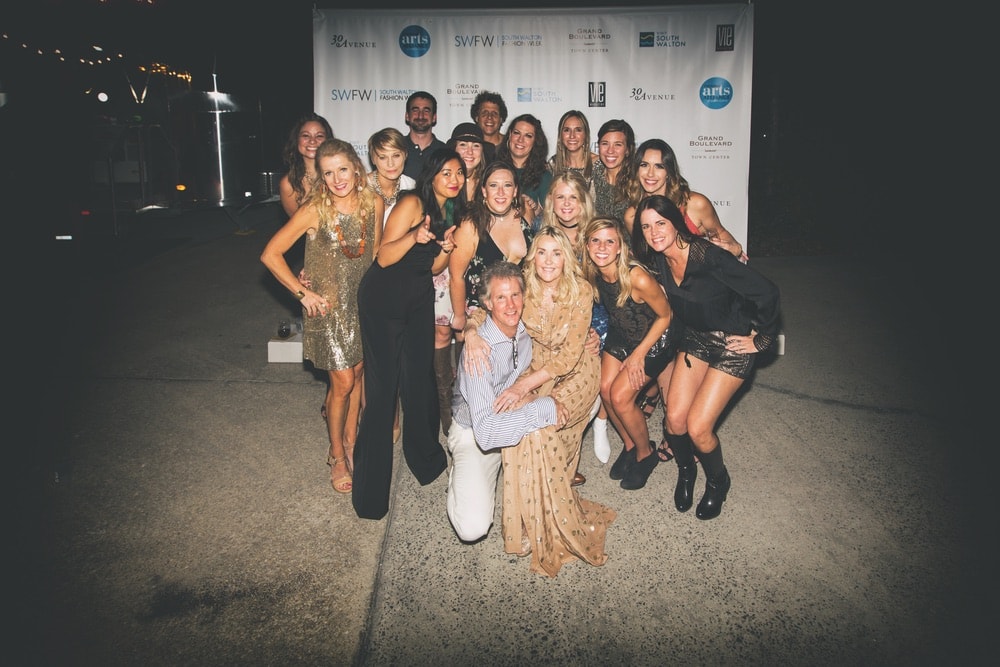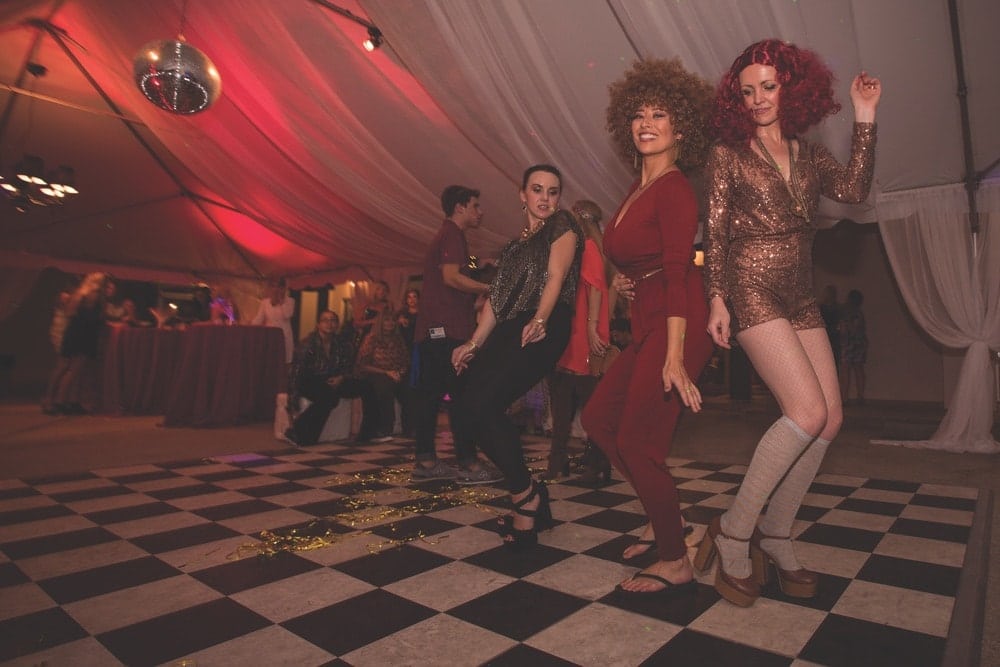 The Get Down
VIE and the Cultural Arts Alliance of Walton County brought the heat to Santa Rosa Beach, Florida, with a funkalicious dance party, The Get Down. The party officially kicked off South Walton Fashion Week on Wednesday, October 5, 2016. Not your ordinary party, the disco-themed soiree was inspired by the Netflix original series of the same name and the ideas of VIE's CEO/editor-in-chief, Lisa Burwell. The very fashionable event featured many highlights, including Ophelia Swimwear models in roller skates, break dancing by Smoove Entertainment, music by DJ Rate, our signature VIEtini cocktails, and an appearance from artist and SWFW designer competition judge Ashley Longshore.
---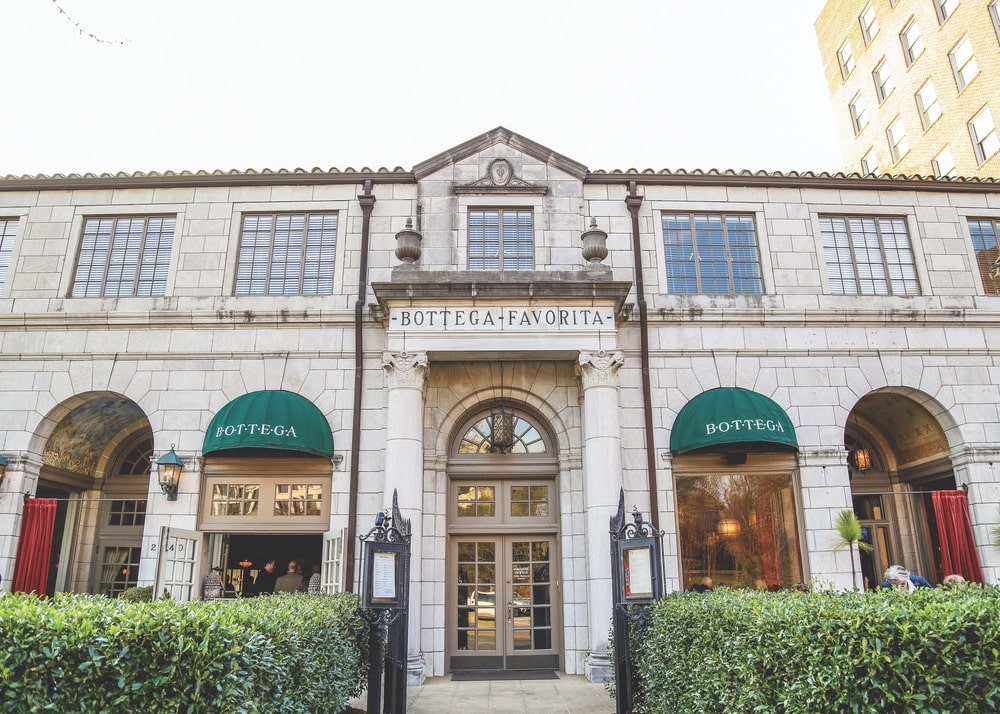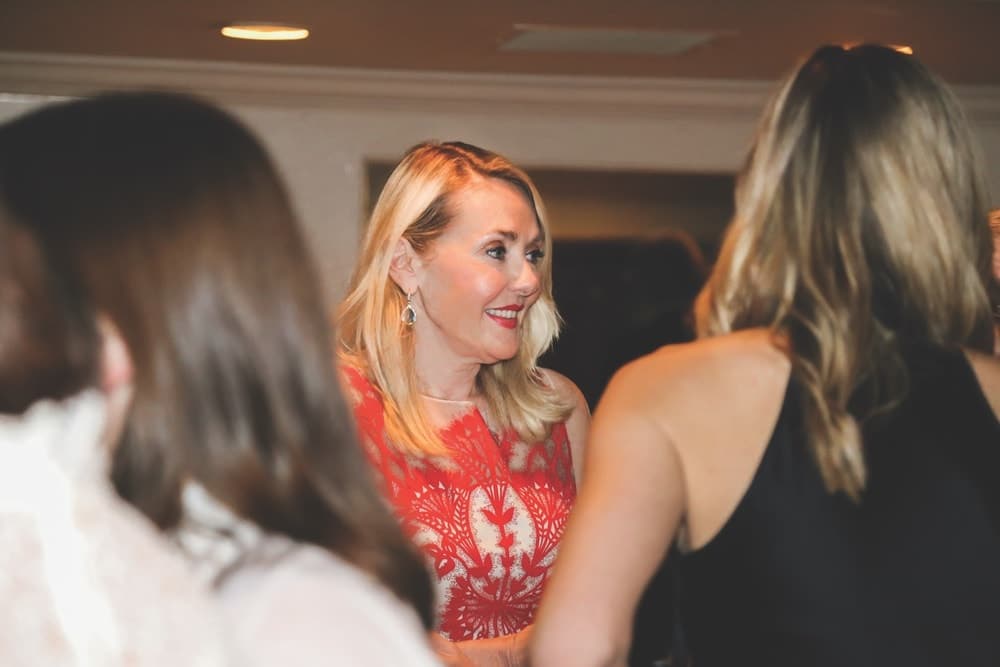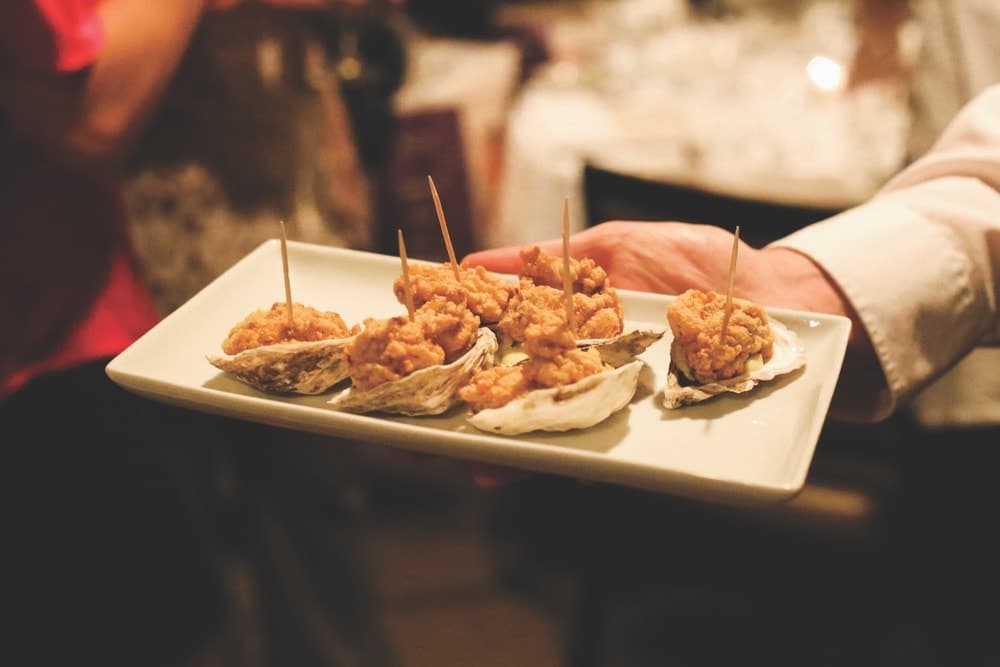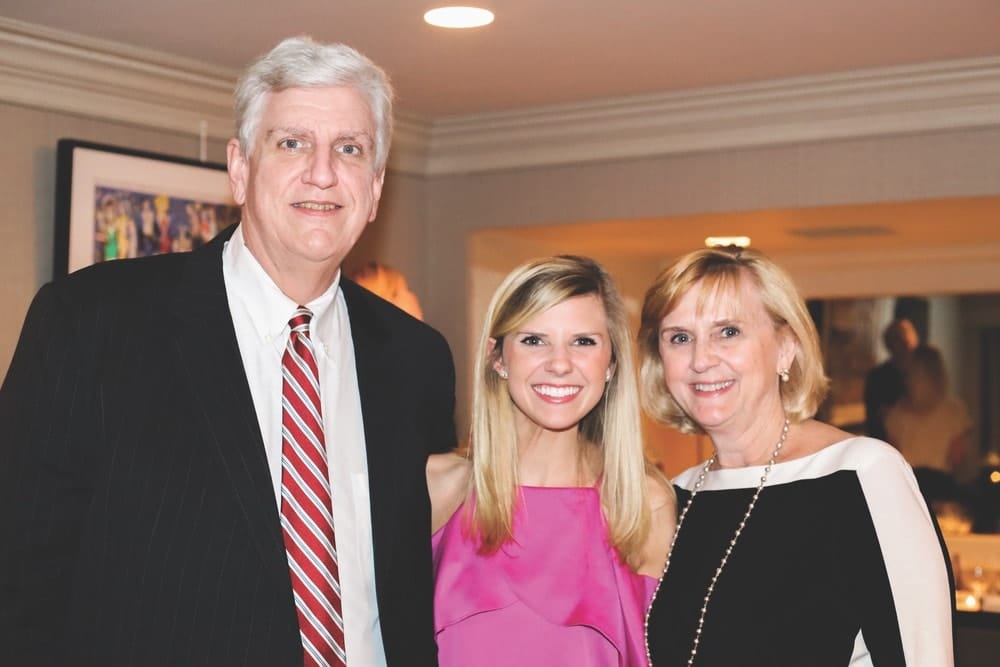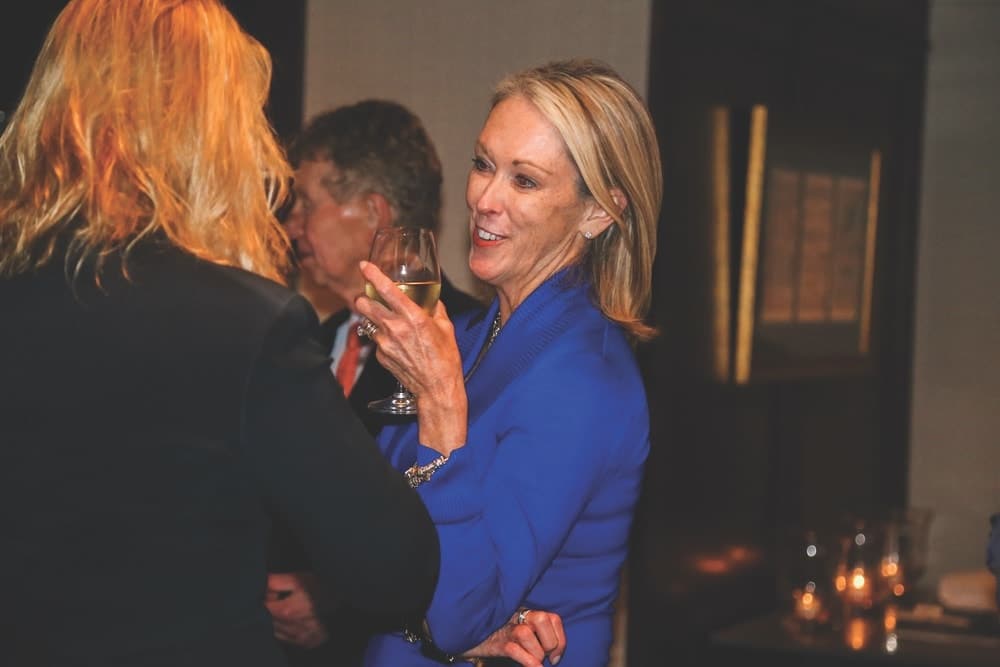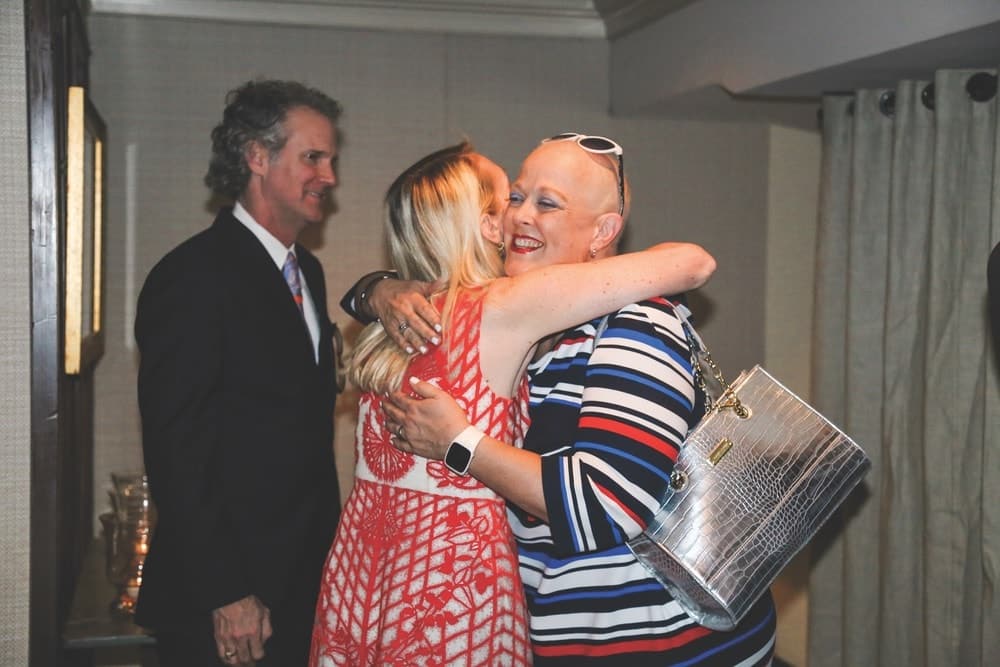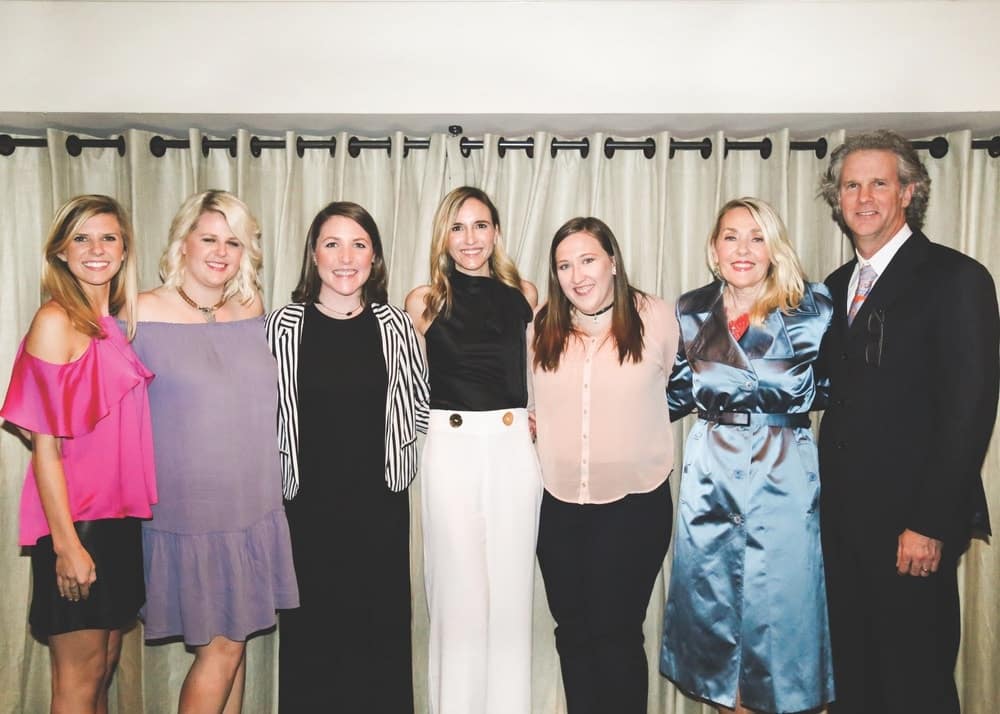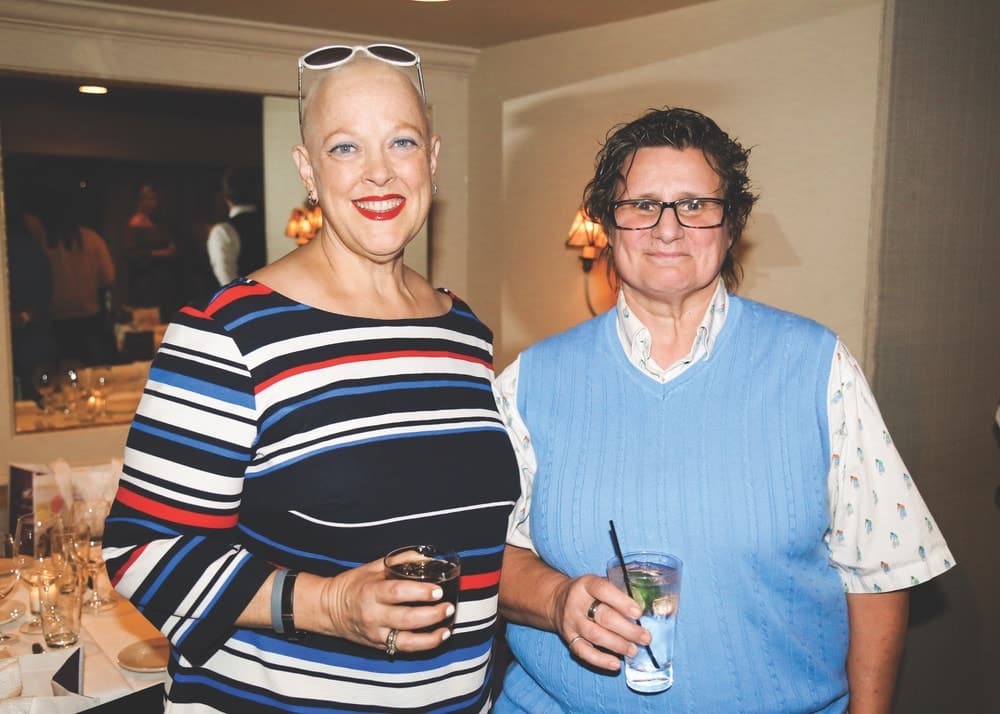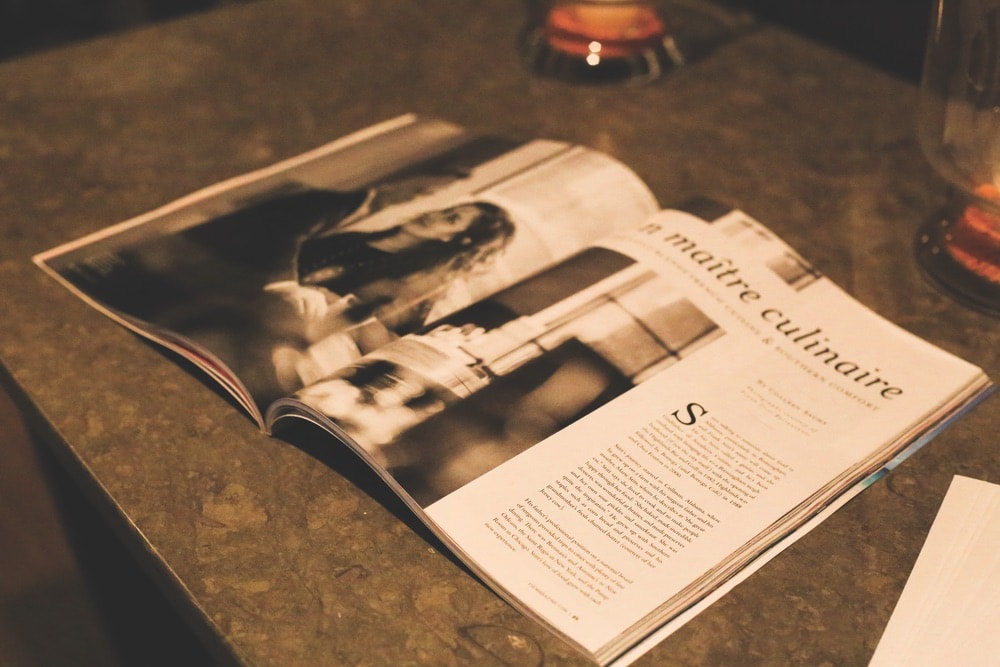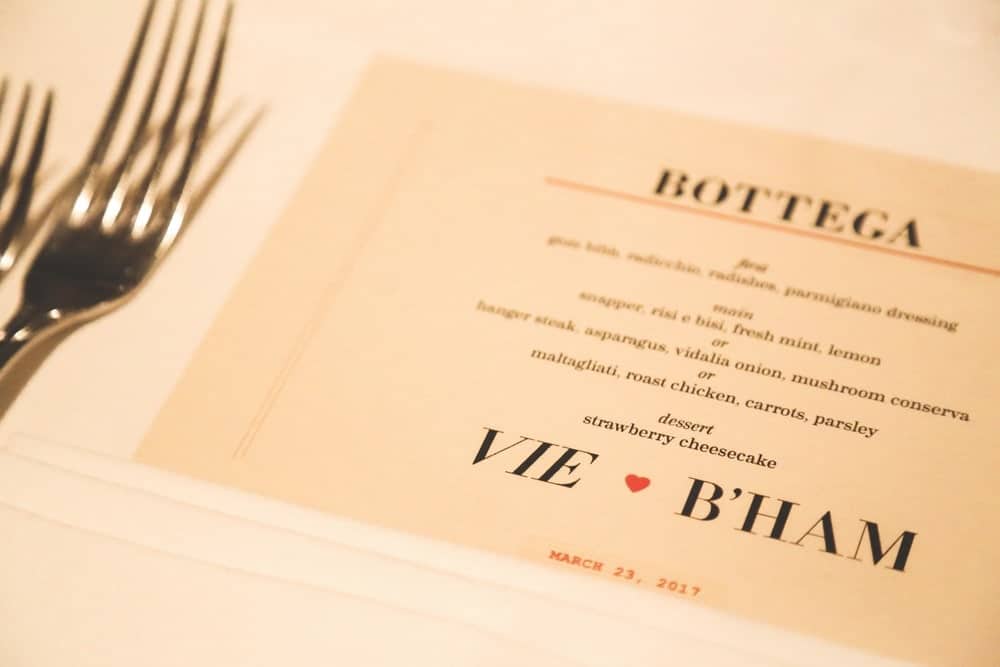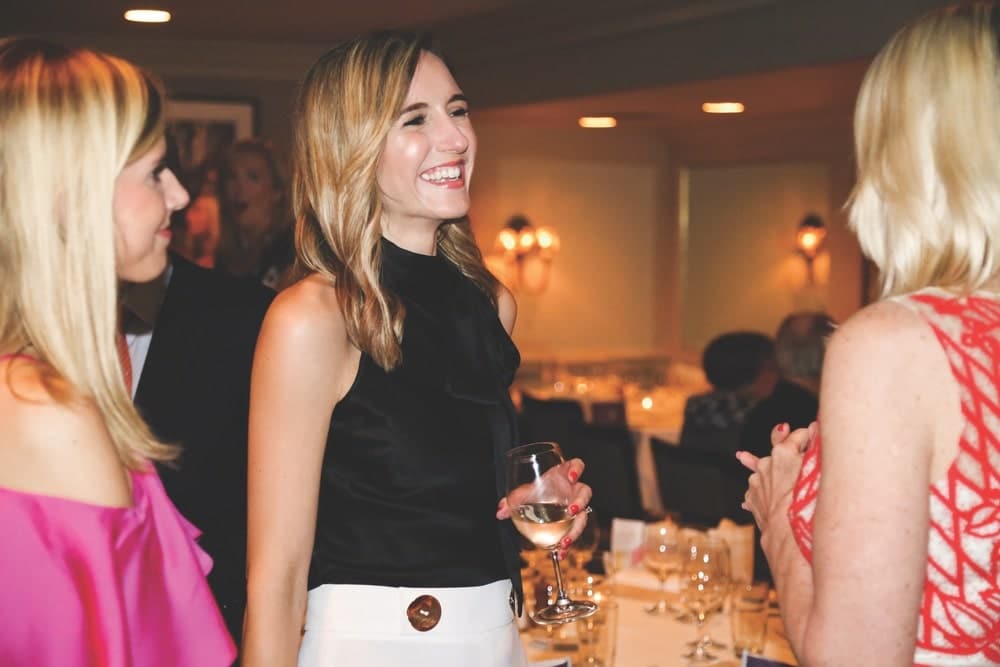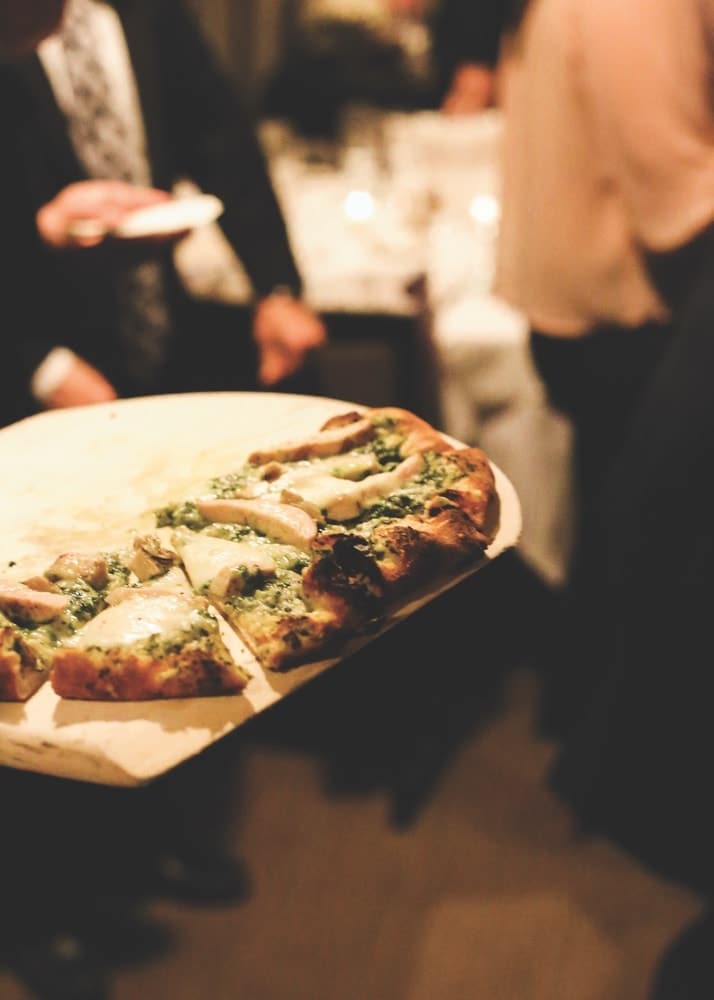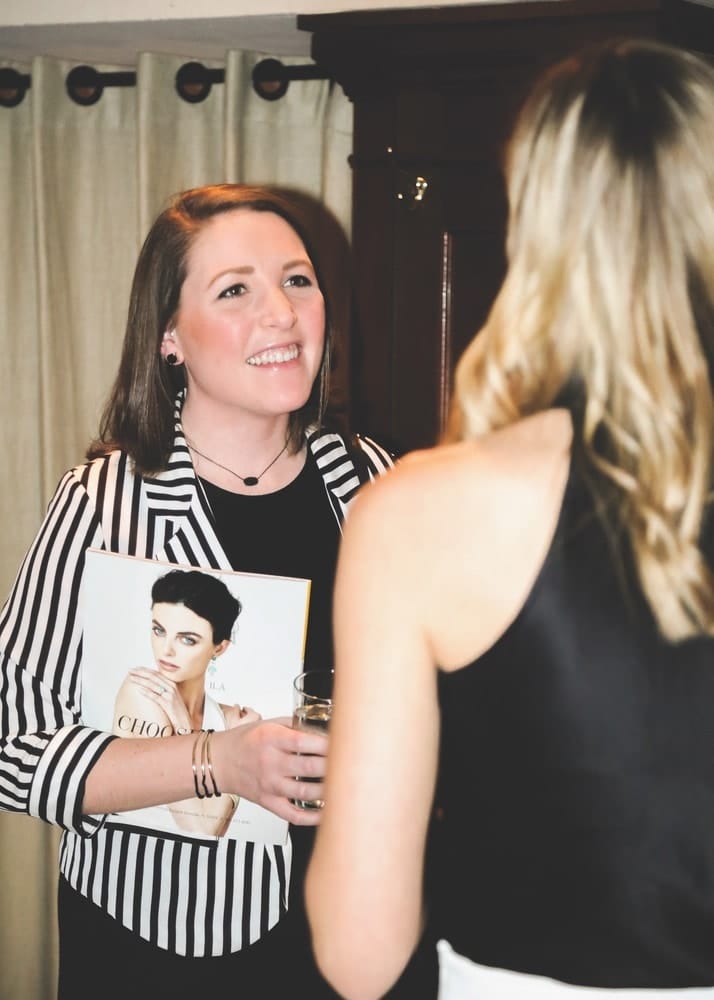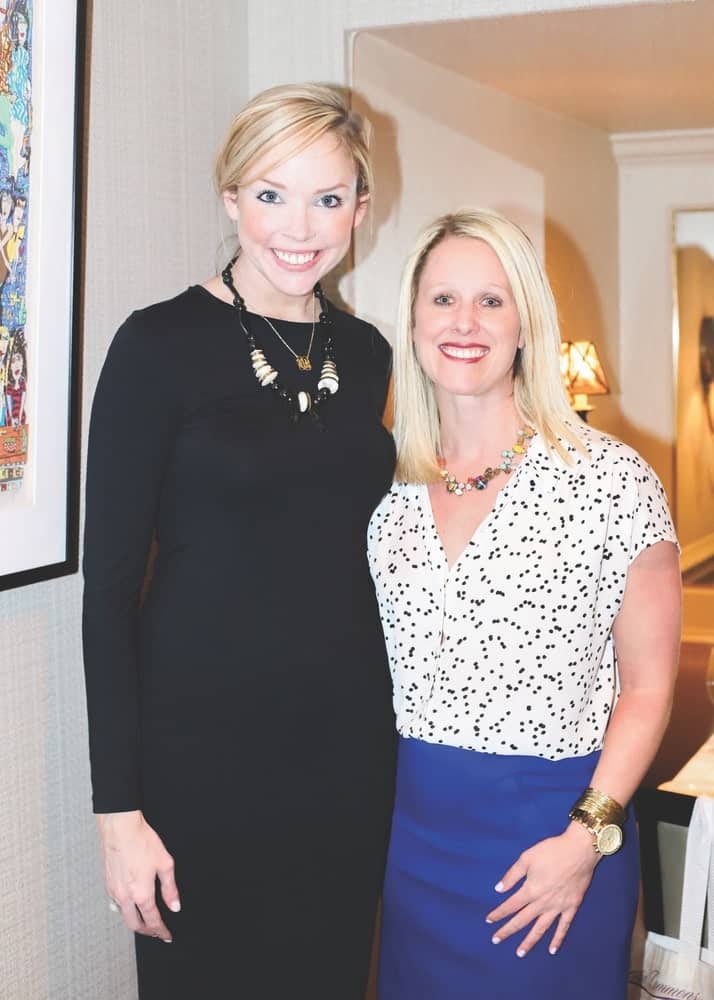 VIE Stories with Heart & Soul Tour – Birmingham, AL
Our first VIE Meet & Greet dinner was held at Chef Frank Stitt's rustic and charming Italian restaurant, Bottega Cafe, on March 23, 2017. Along with a few of our contributing writers and staff members, our guests included representatives from the Birmingham Convention Center, Mountain Brook Chamber of Commerce, and the shops and restaurants featured in the Birmingham travel spotlight, "The Heart of Dixie," from the 2017 Culinary and Couture Issue. Thank you to all of those who came out and said hi during our first stop on the Stories with Heart & Soul Tour!
---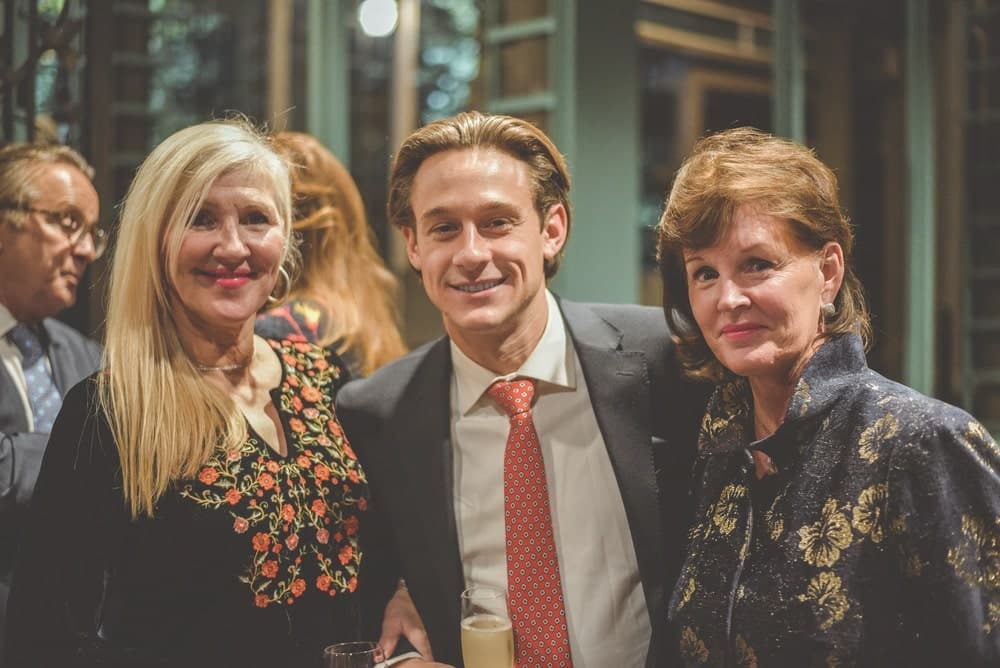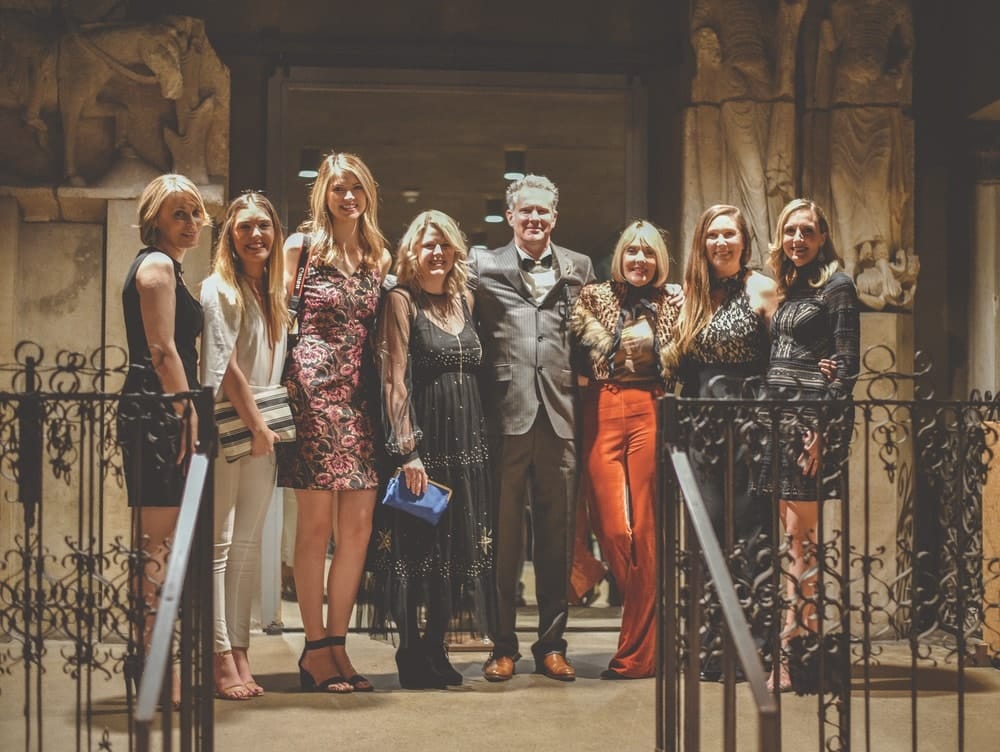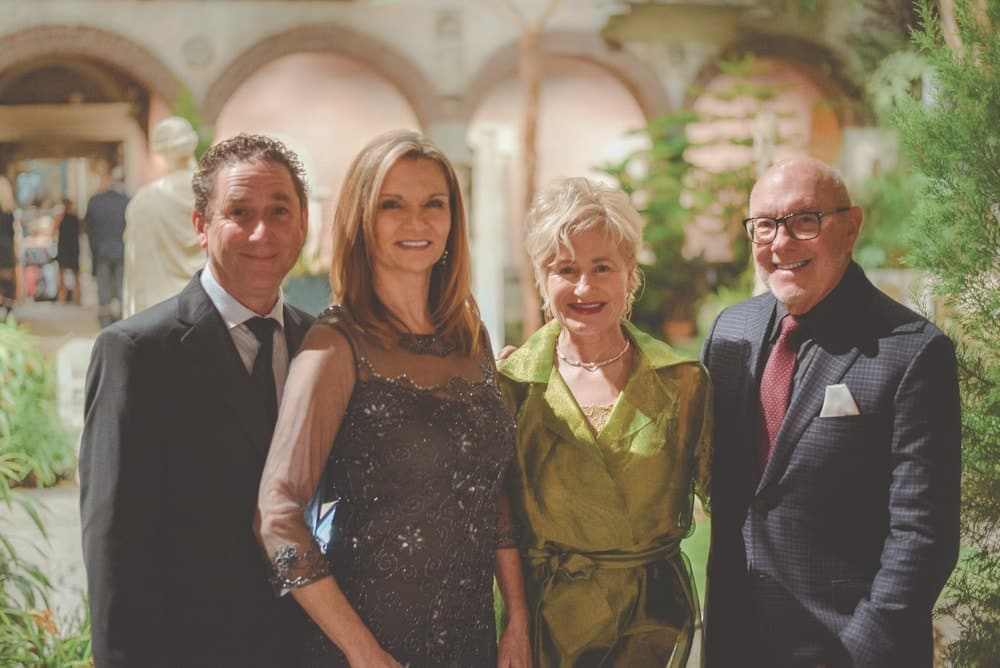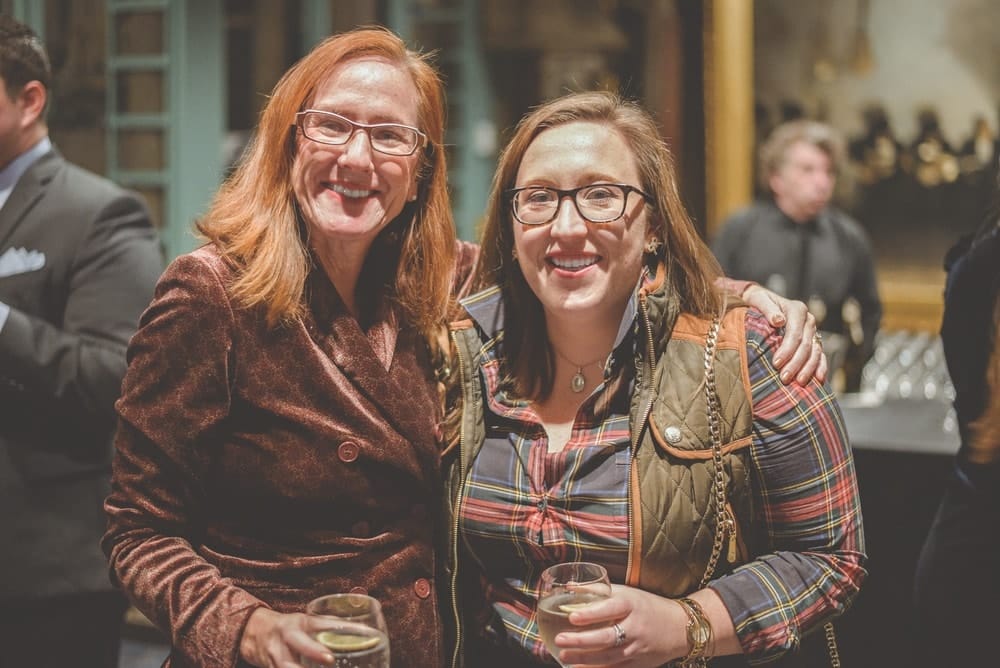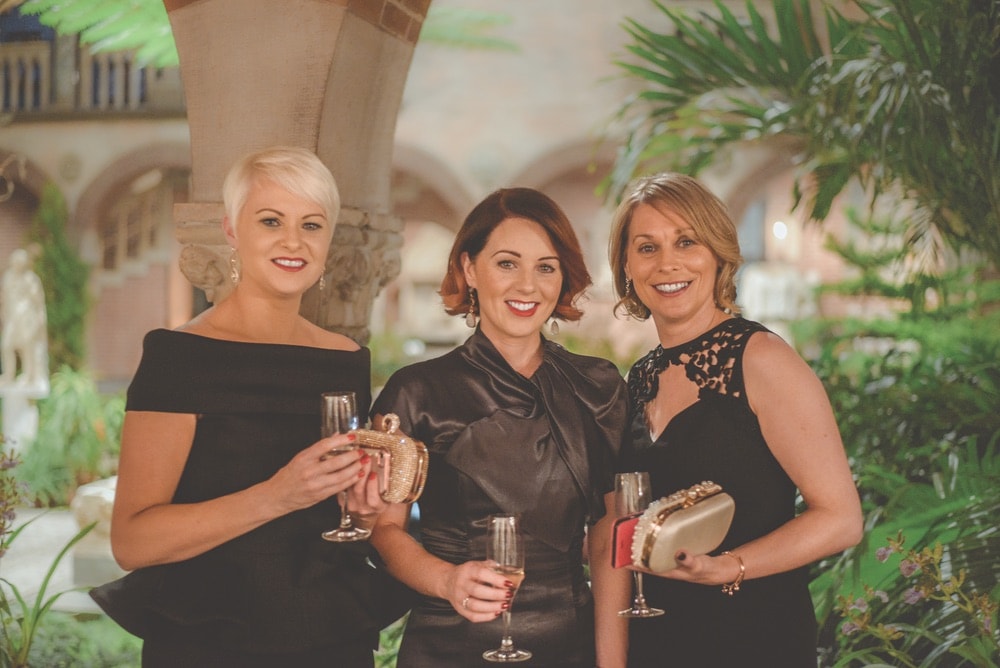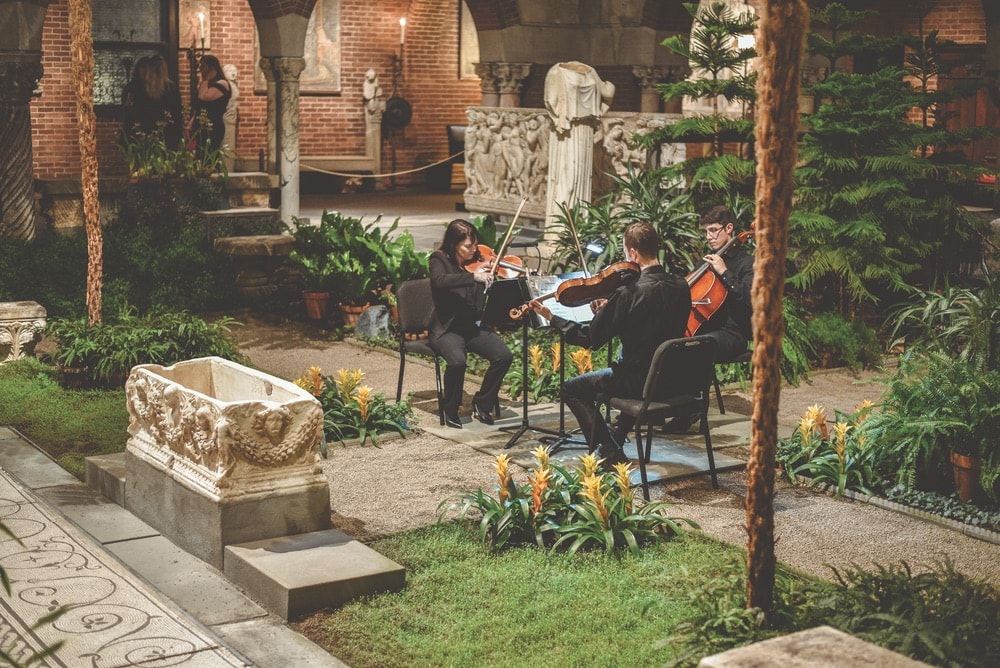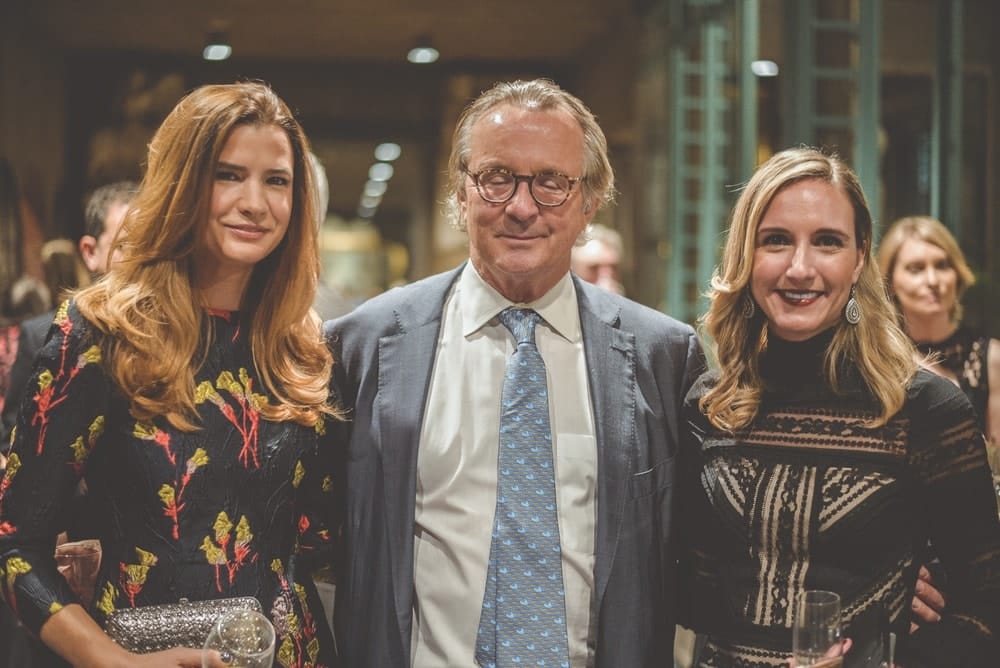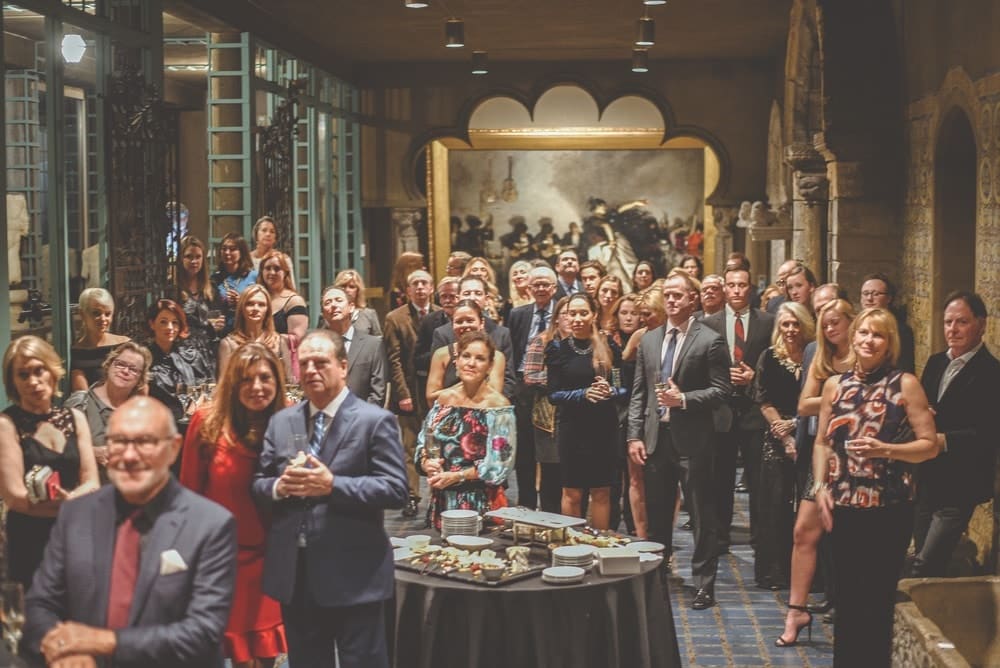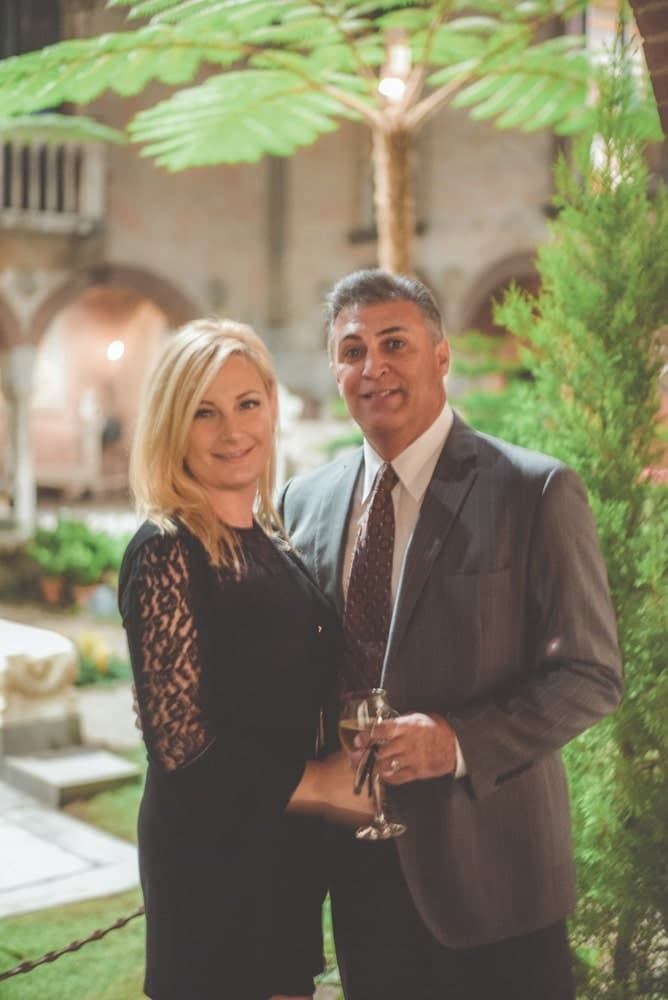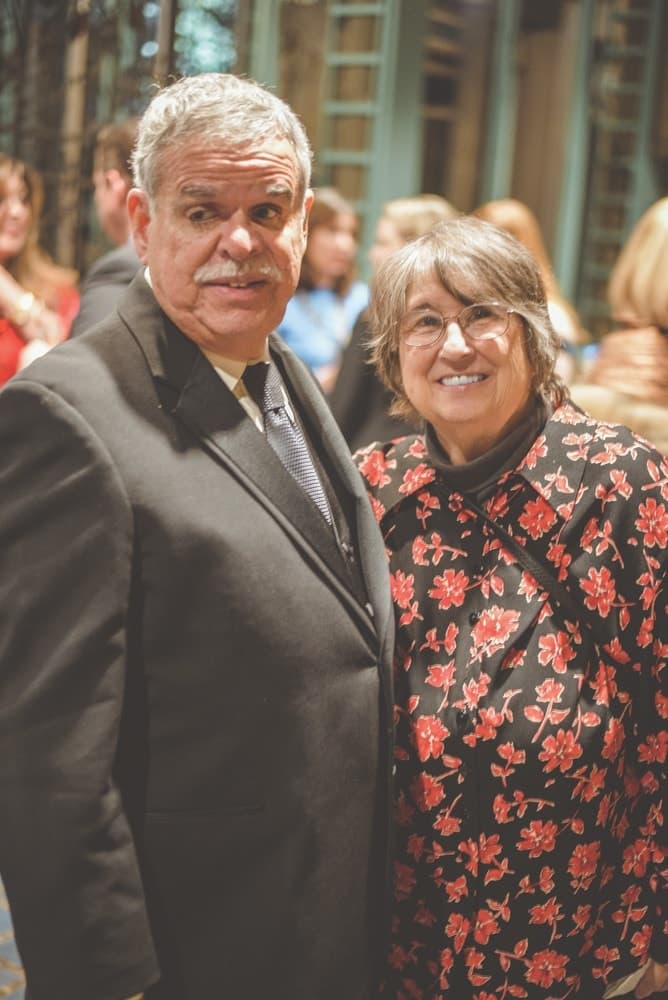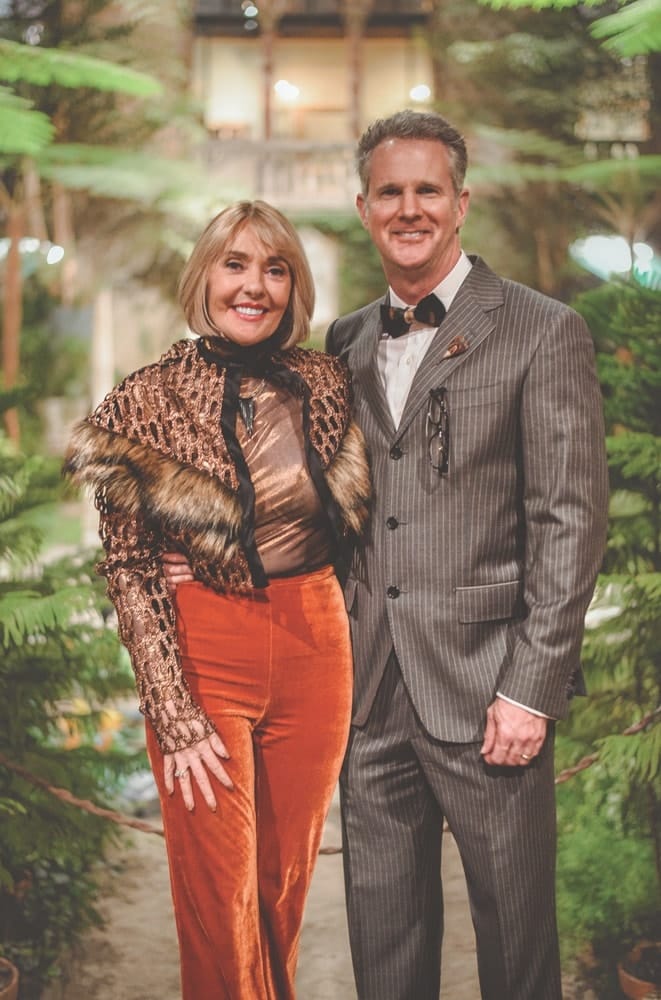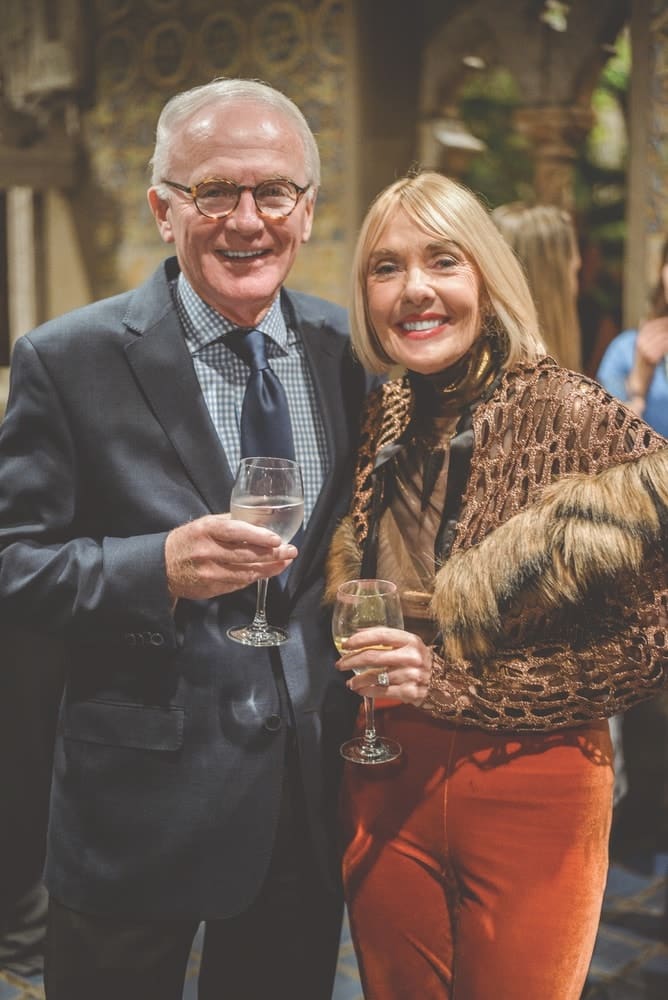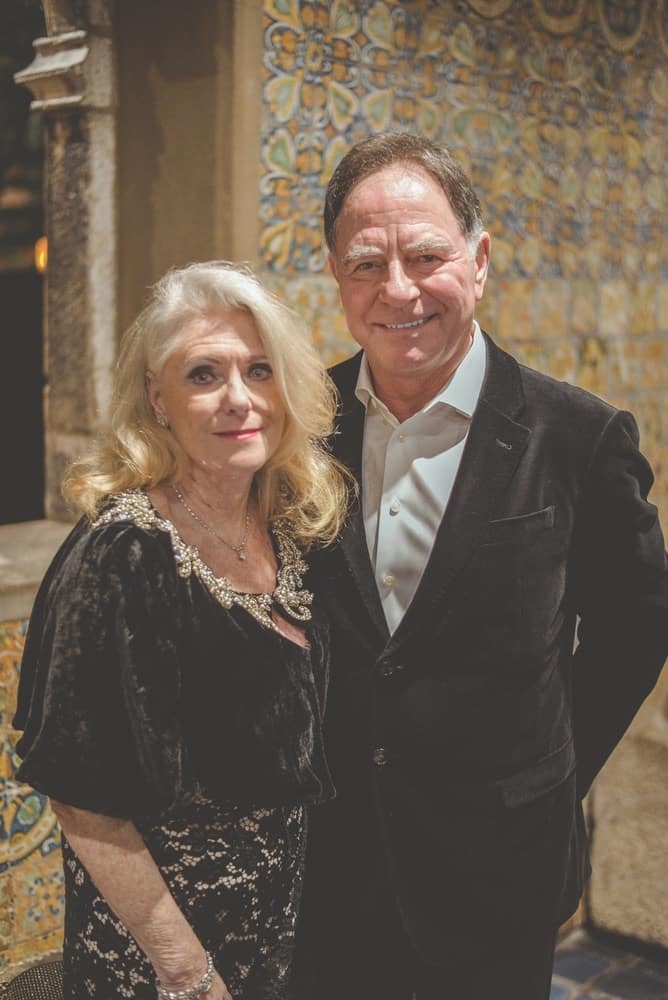 VIE Stories with Heart & Soul Tour – Boston, MA
VIE magazine, along with friends, family, and brand partners, celebrated its Stories with Heart & Soul Tour – Boston on Tuesday, November 28, 2017. We hosted a private invite-only meet-and-greet party at the Isabella Stewart Gardner Museum from 6:00 to 8:00 p.m. Among the lush indoor garden and beautiful cloister areas of visionary Bostonian patron of the arts and philanthropist Isabella Stewart Gardner's residence, guests enjoyed mingling, live music by a string trio, and the signature libations of Gardner herself—champagne and doughnuts.
---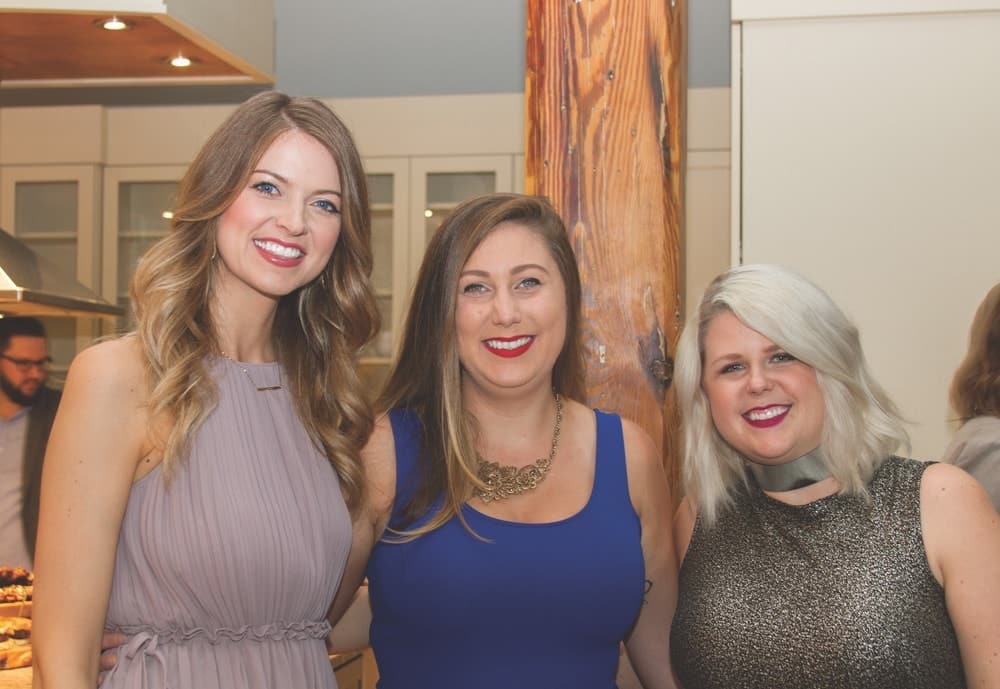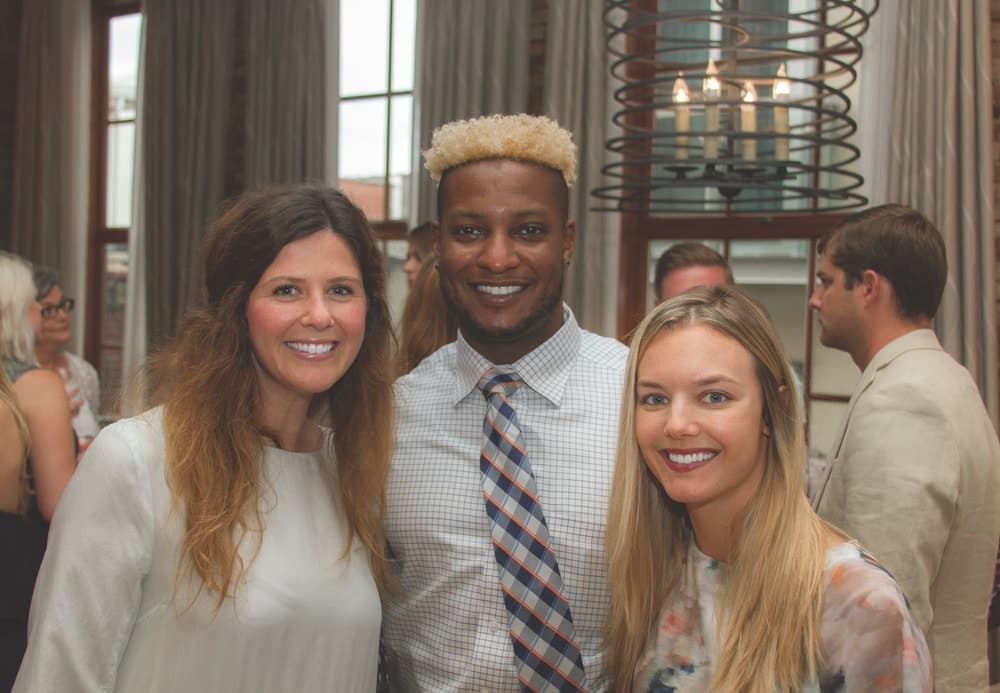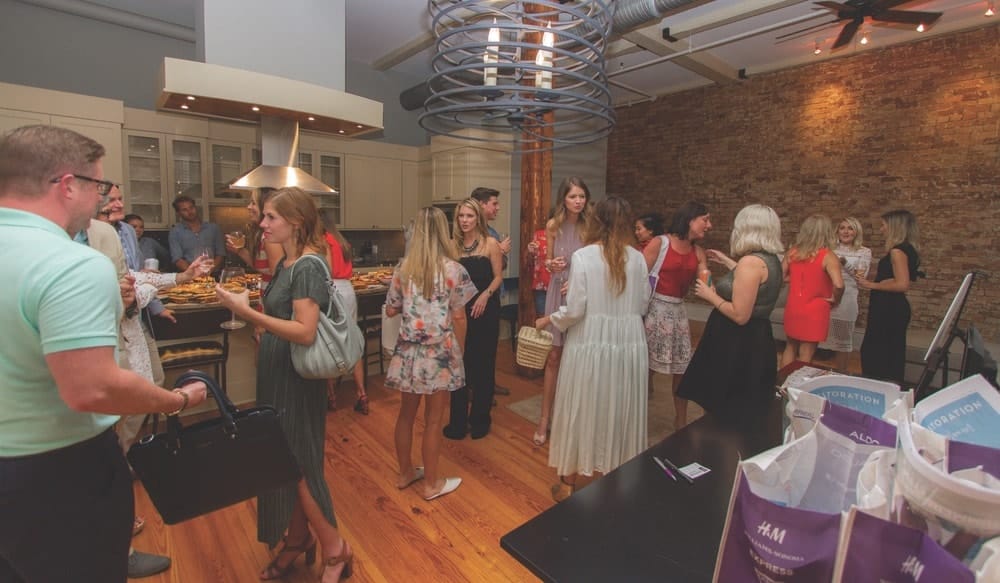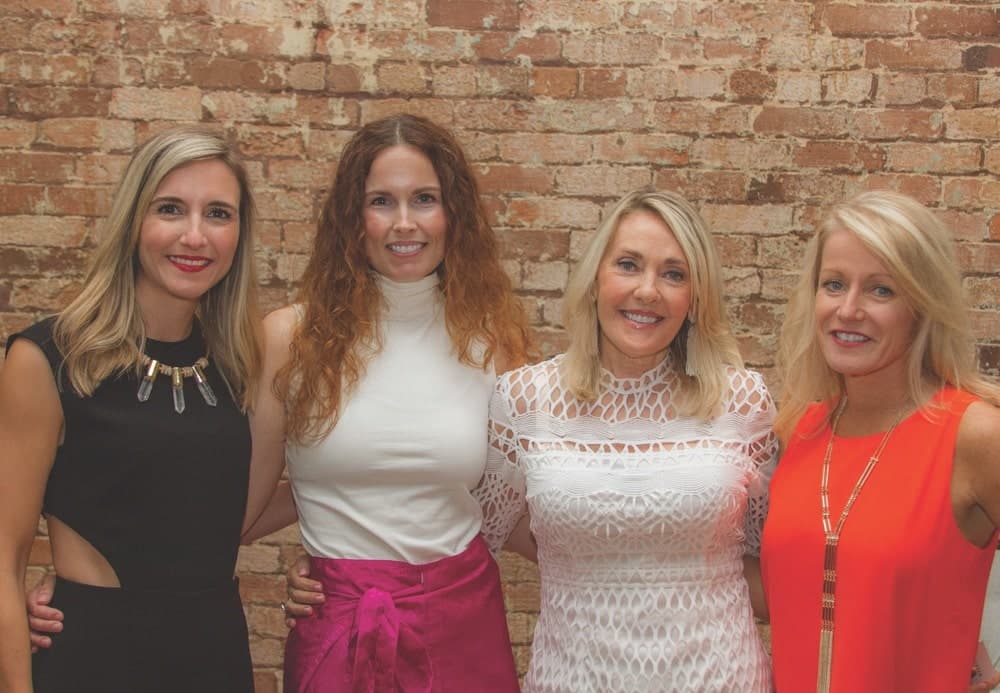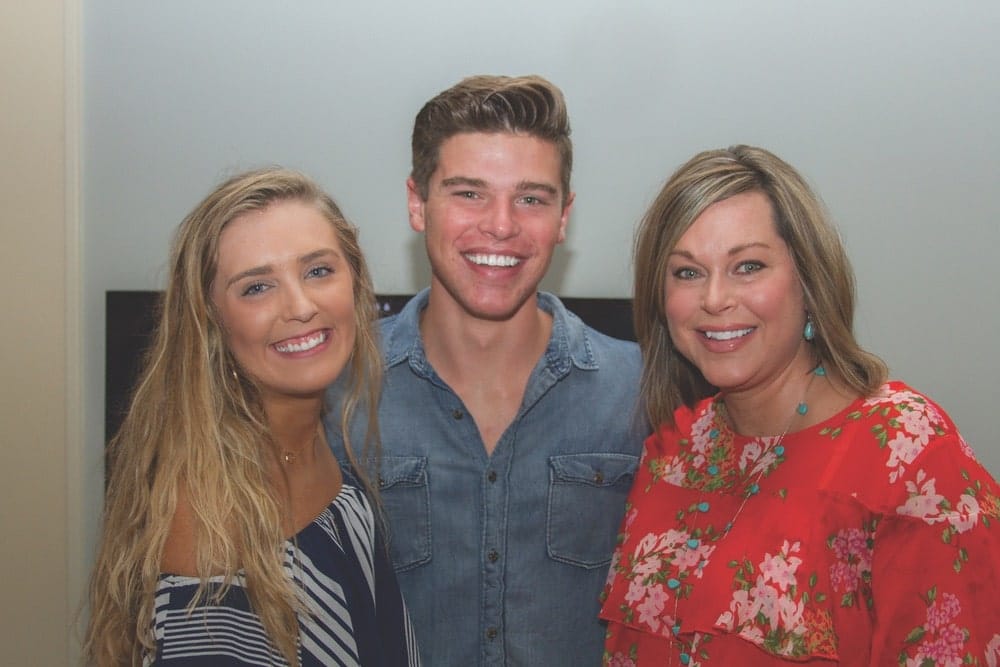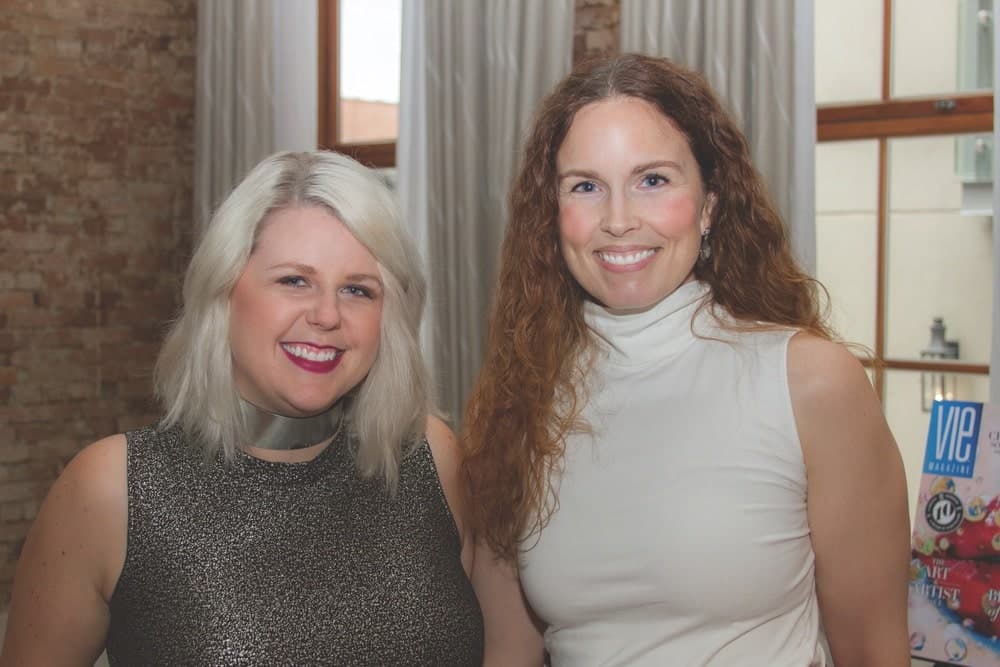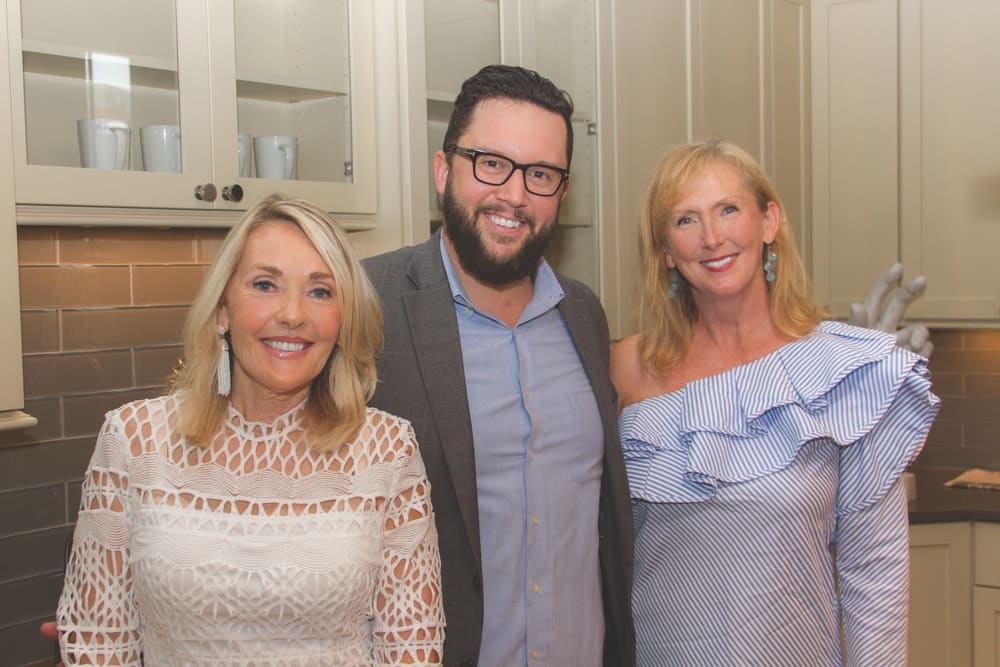 VIE Stories with Heart & Soul Tour – Charleston, SC
Paradise met southern charm during a trip to Charleston, South Carolina. VIE had a magnificent time exploring America's favorite city and hosting our Meet & Greet on Thursday, June 22, 2017, at The Restoration. Special thanks to Dream Classic Rentals for giving us the opportunity to cruise around Charleston in style, and to Karen Winn and all the team members at The Restoration for their hospitality and making our trip so special. We love your beautiful city and can't wait to be back!
---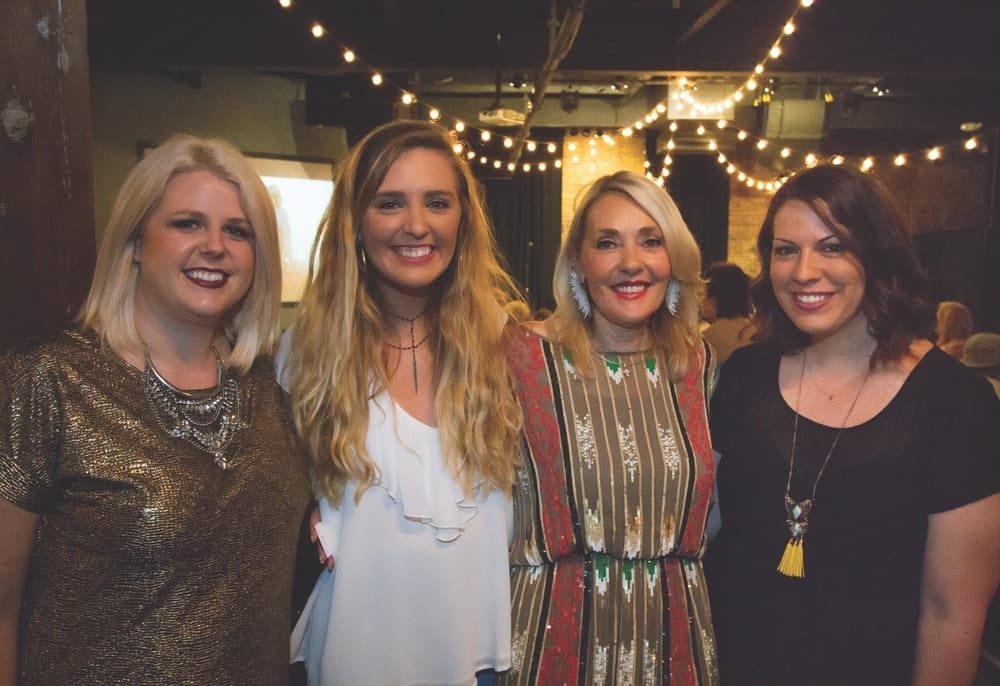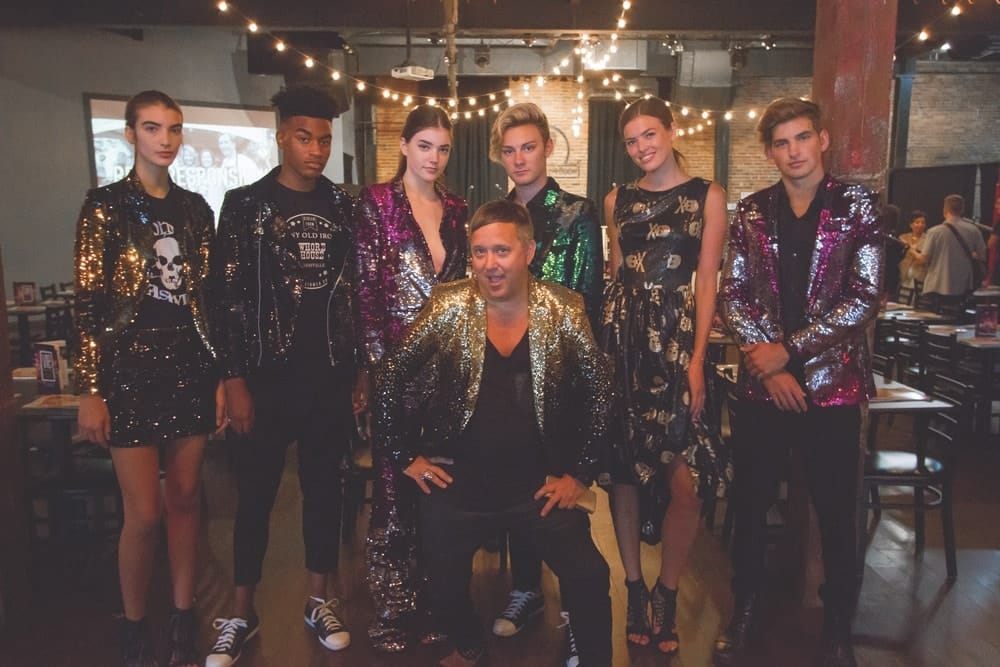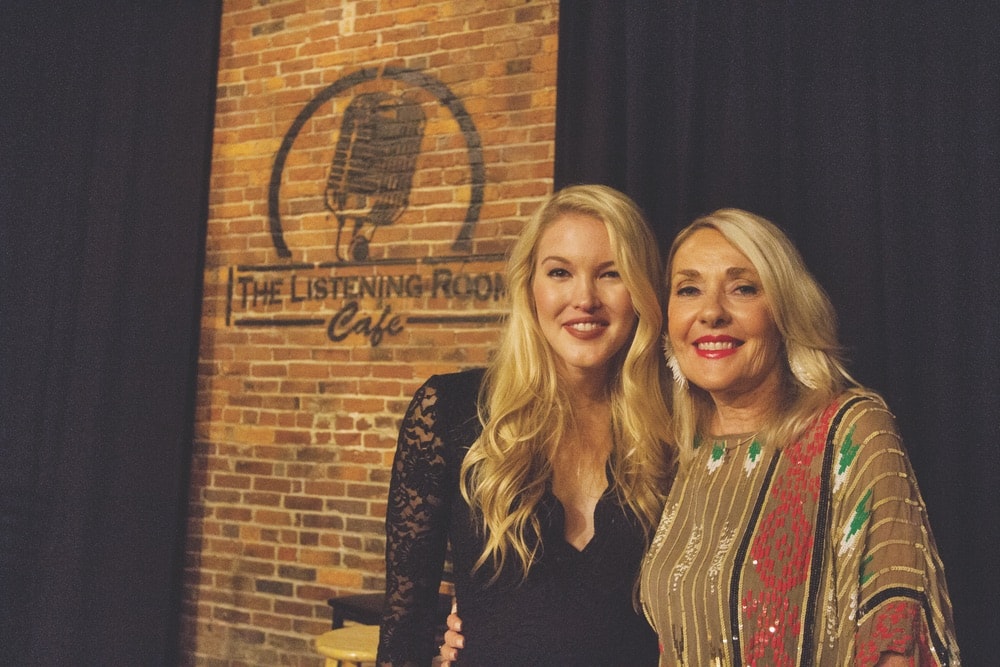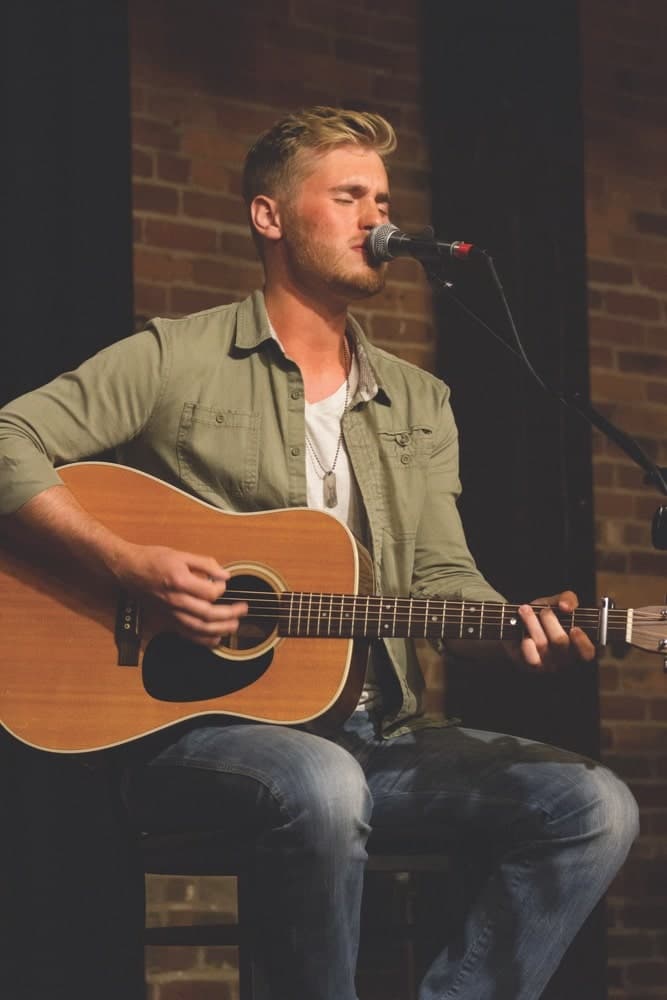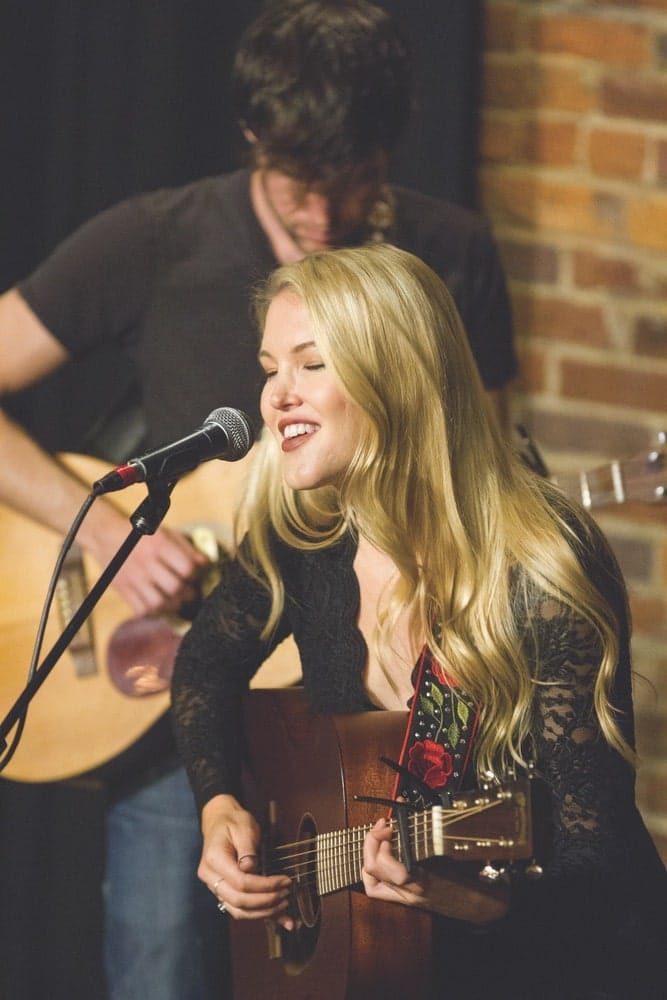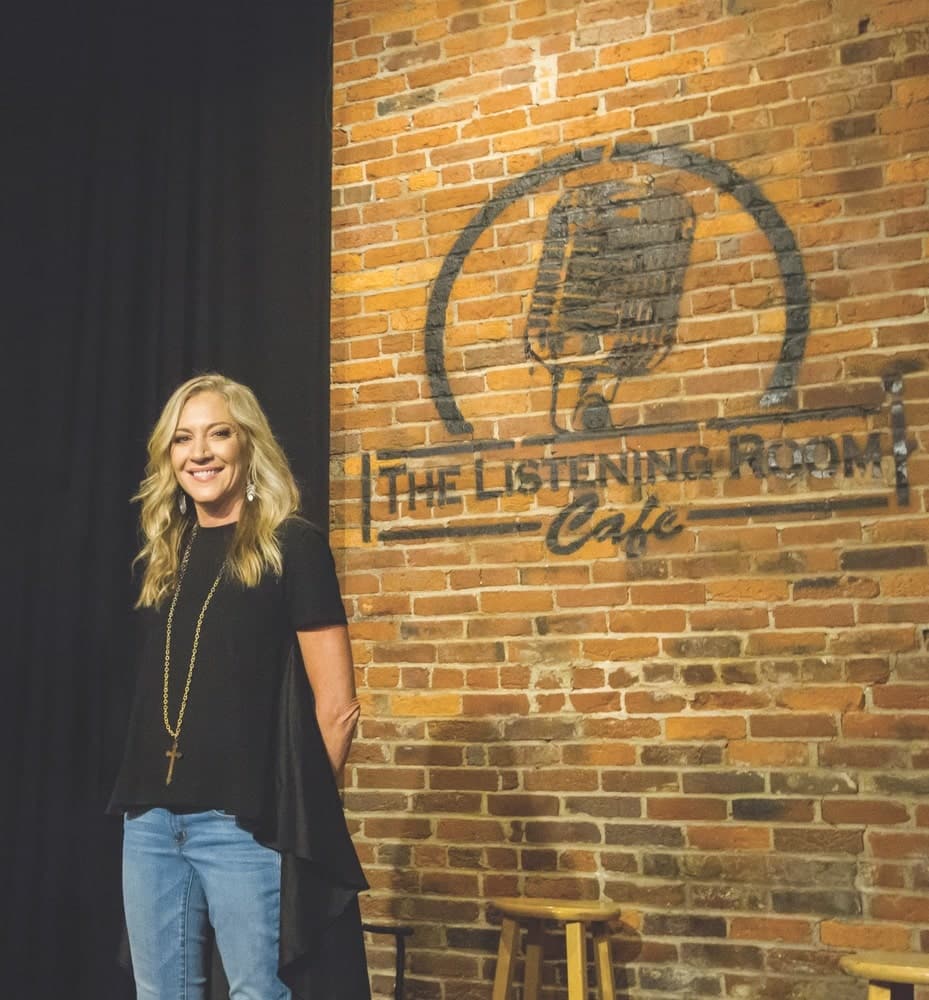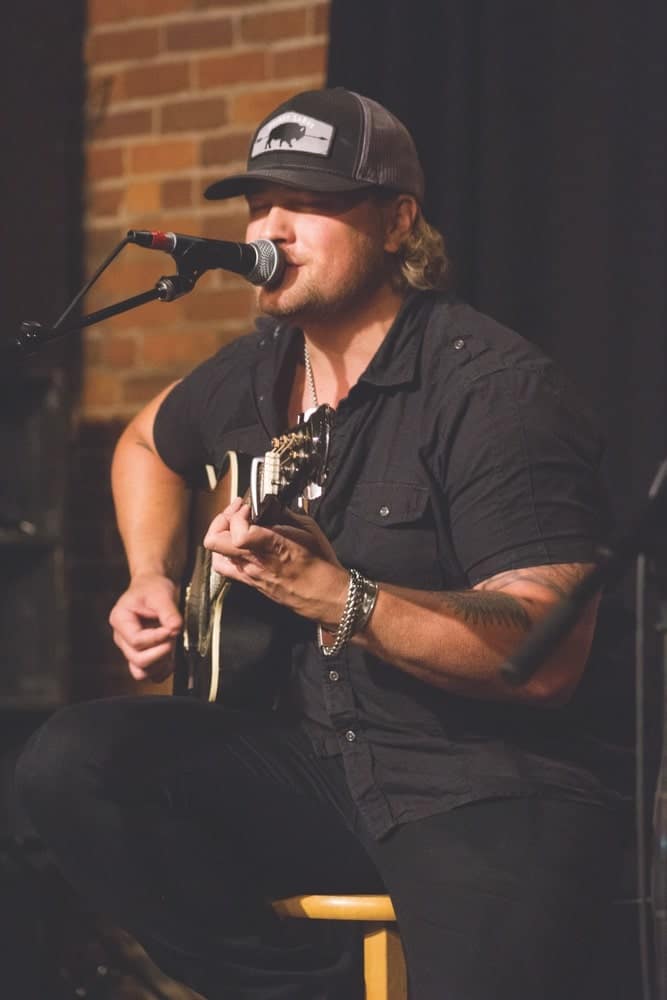 VIE Stories with Heart & Soul Tour – Nashville, TN
We hit Music City to celebrate the September 2017 issue's travel spotlight on Nashville. The event, held at The Listening Room Cafe on July 27, included fund-raising efforts to aid Alaqua Animal Refuge of Freeport, Florida. Performances by Ashley and Shannon Campbell, Billy Dawson, Stephen Ellrod, Scott Crompton, and more helped make the evening a huge success, along with a fashion presentation by Any Old Iron. Over $19,000 was raised for Alaqua, thanks to auction and raffle items from Annie Parker Jewelry, Graceful Rebel, KREWE, Caliza Restaurant, Pepsi Gulf Coast Jam, and more.
---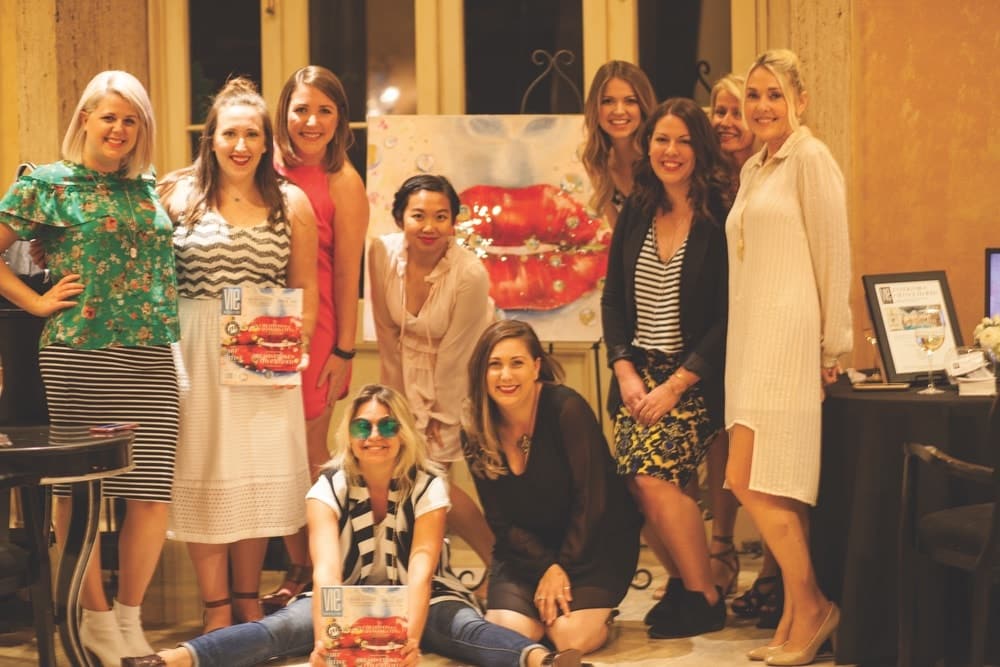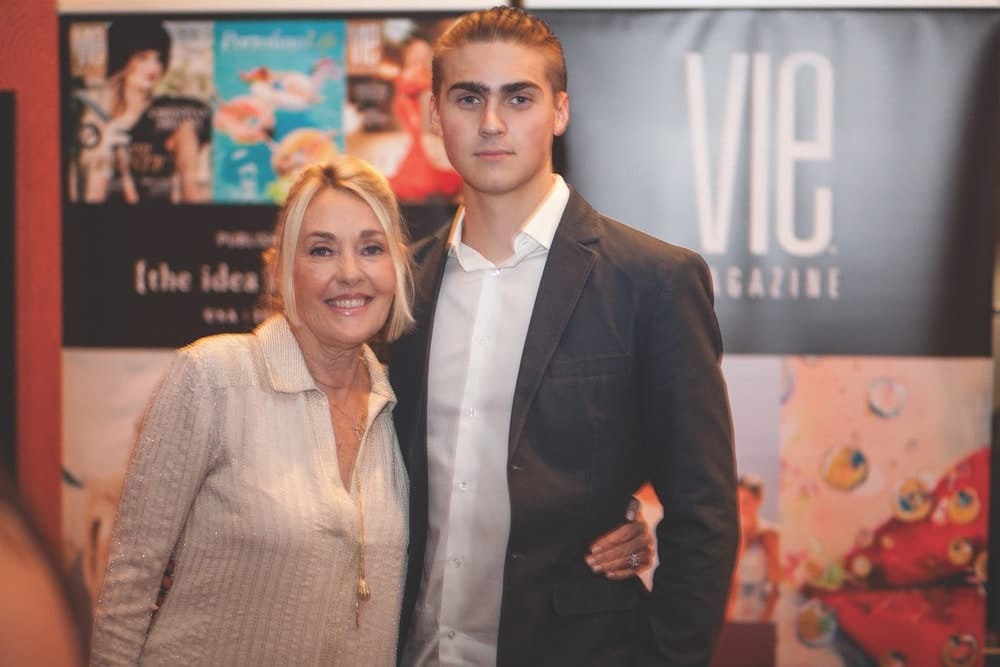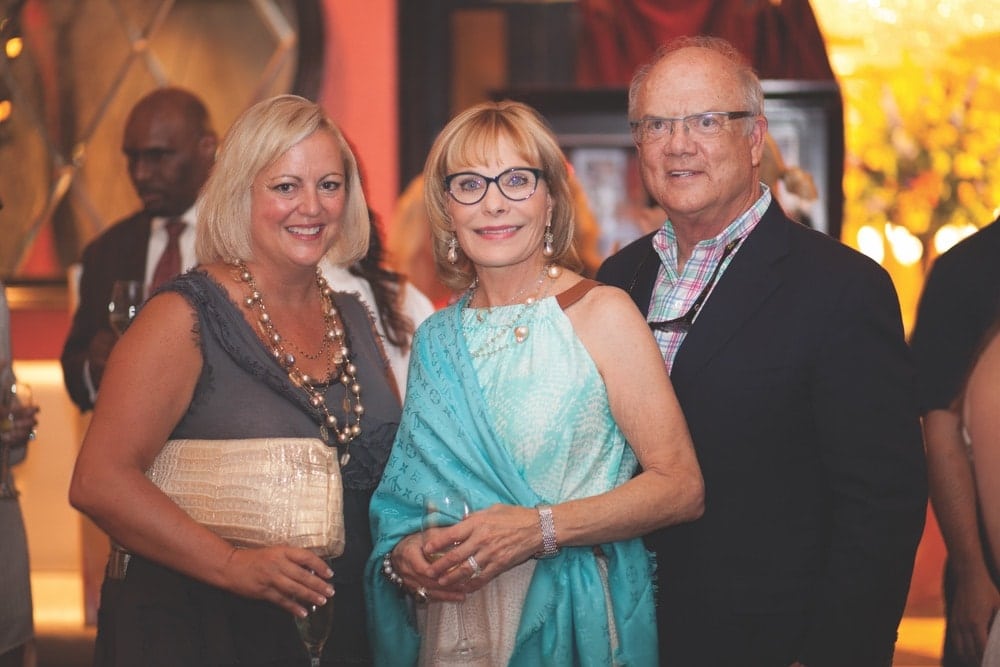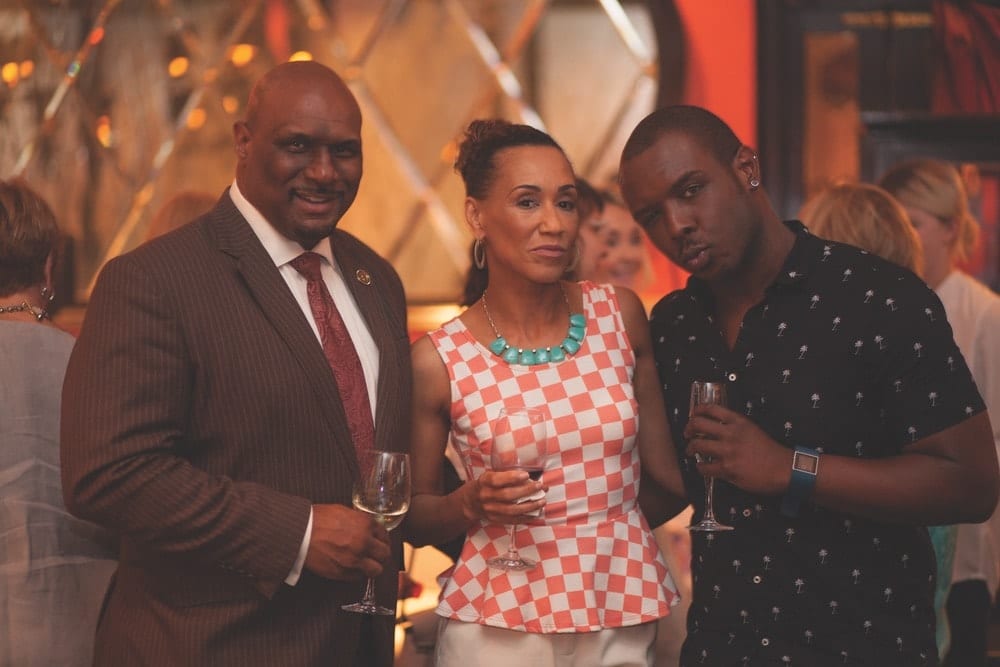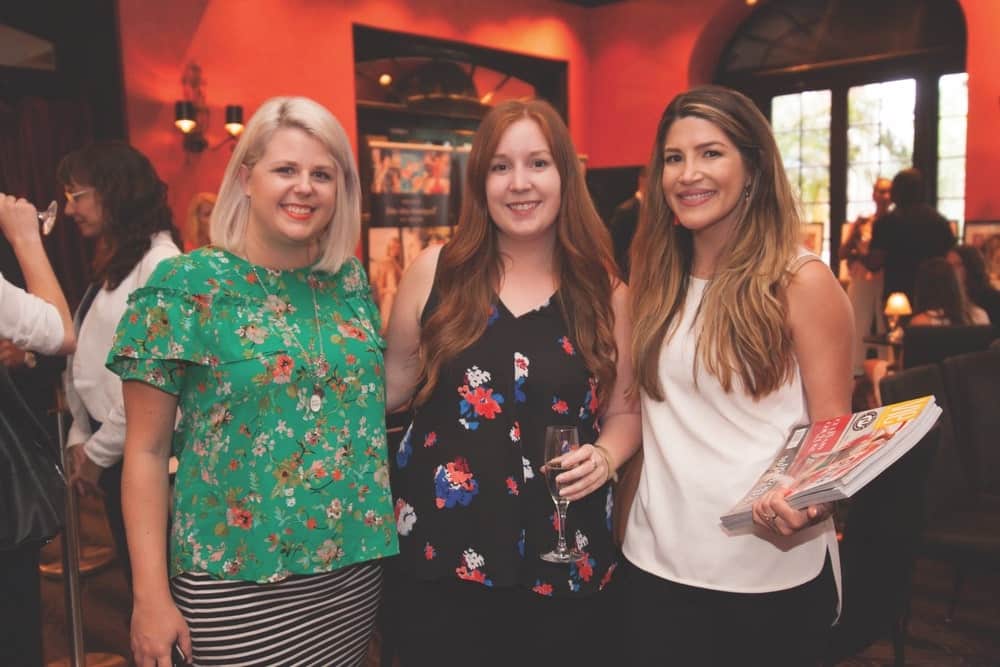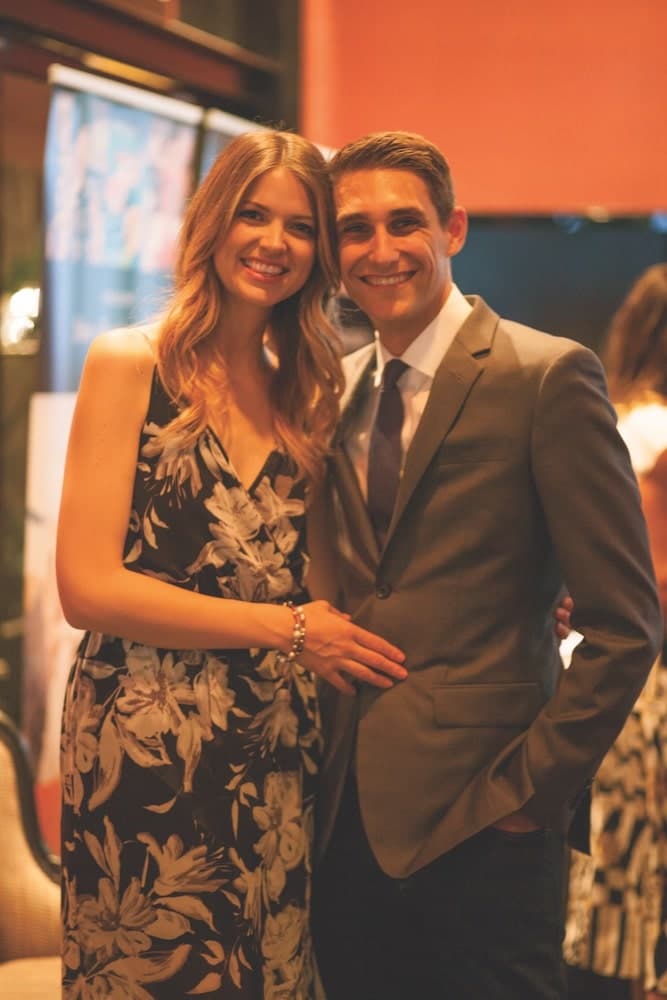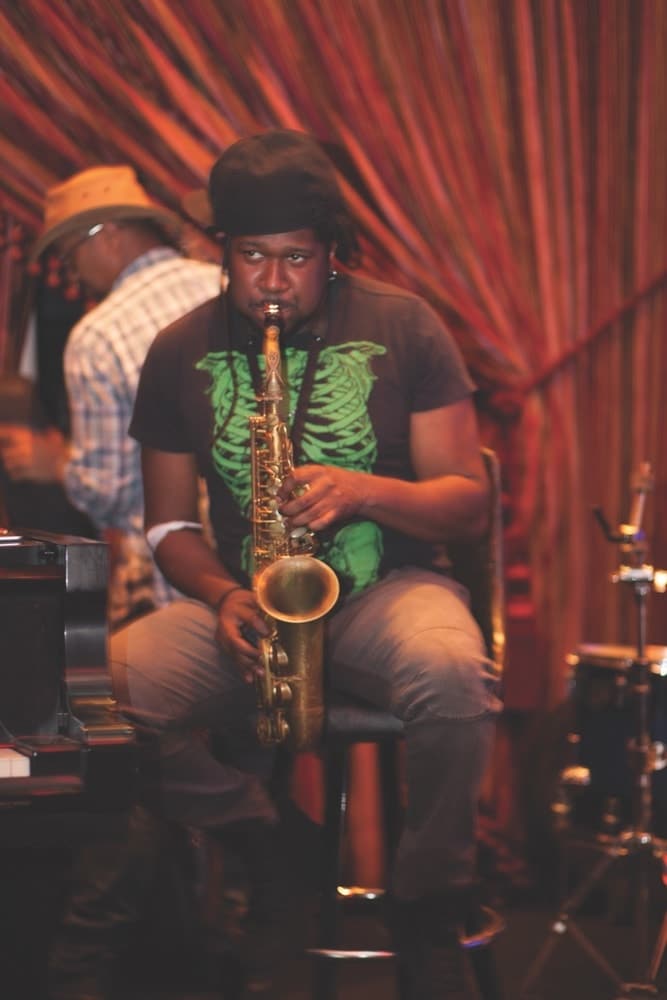 VIE Stories with Heart & Soul Tour – New Orleans, LA
The tour continued as we headed to the Big Easy in May of 2017. We had a fantastic time in New Orleans and left a piece of our hearts there. Special thanks to the warm and welcoming staff at the Royal Sonesta Hotel New Orleans for showing us a wonderful time during our Meet & Greet and to Ace Hotel New Orleans for their hospitality during our stay. We would also like to extend out our thanks to our spectacular VIE brand alliance partners and guests who joined in the fun, including 2017 Art and Artist Issue cover artist Olesya Ianovitch.
---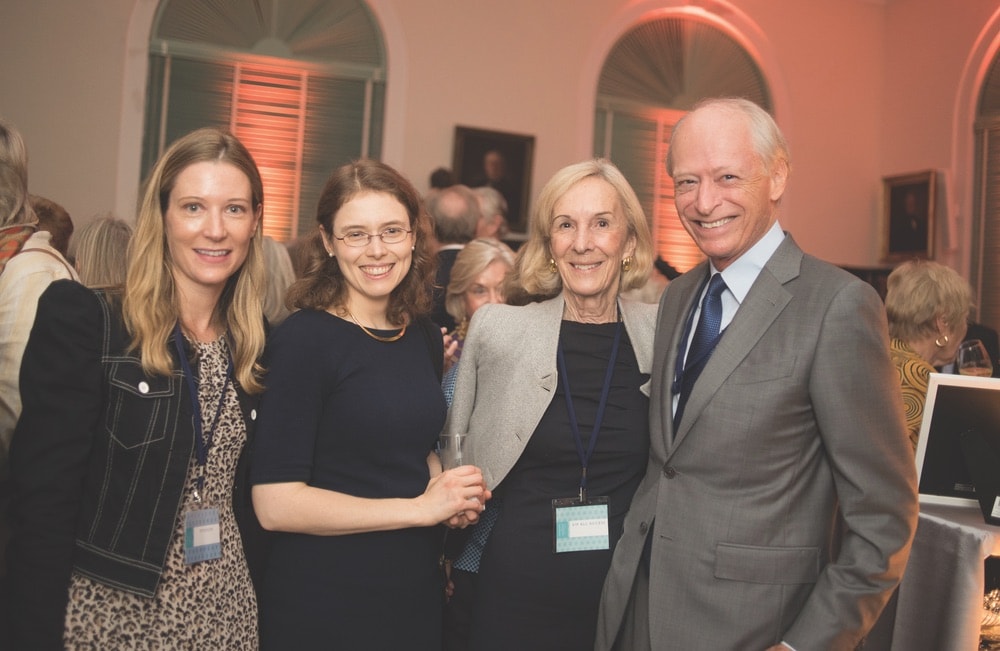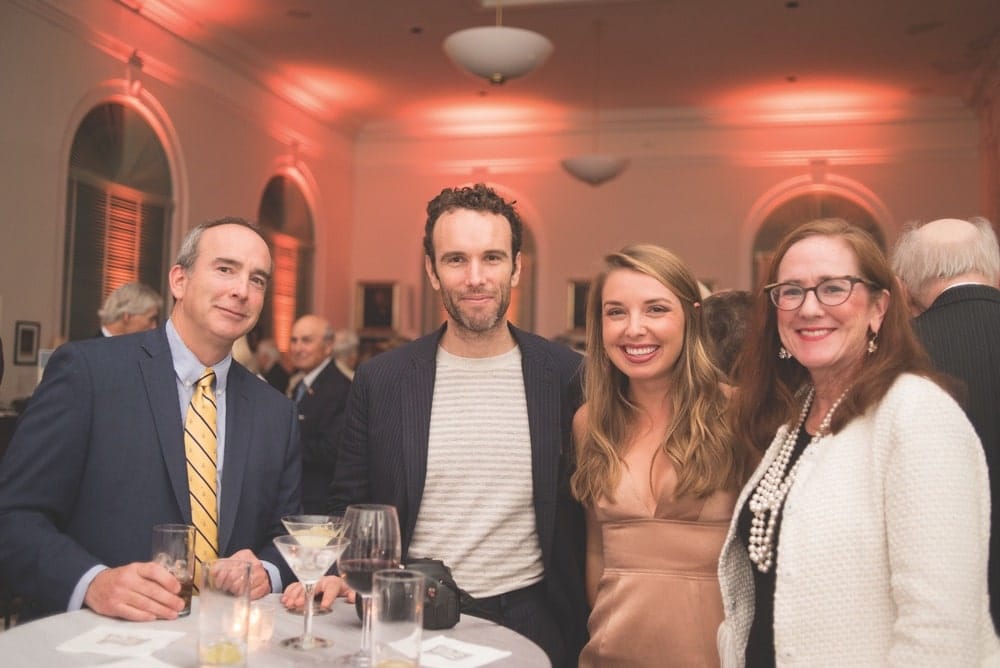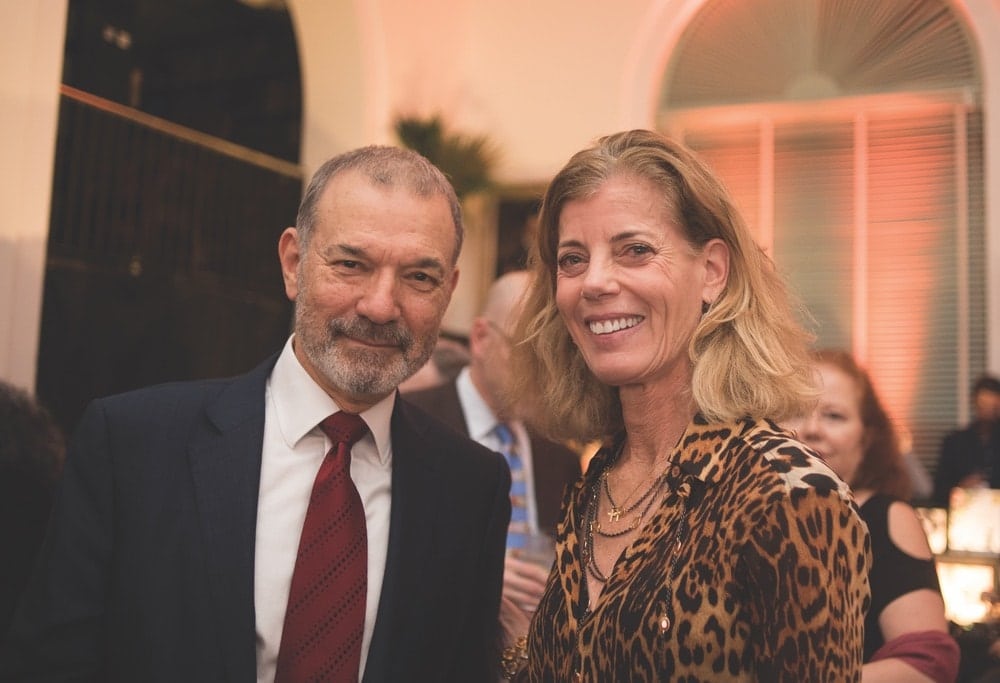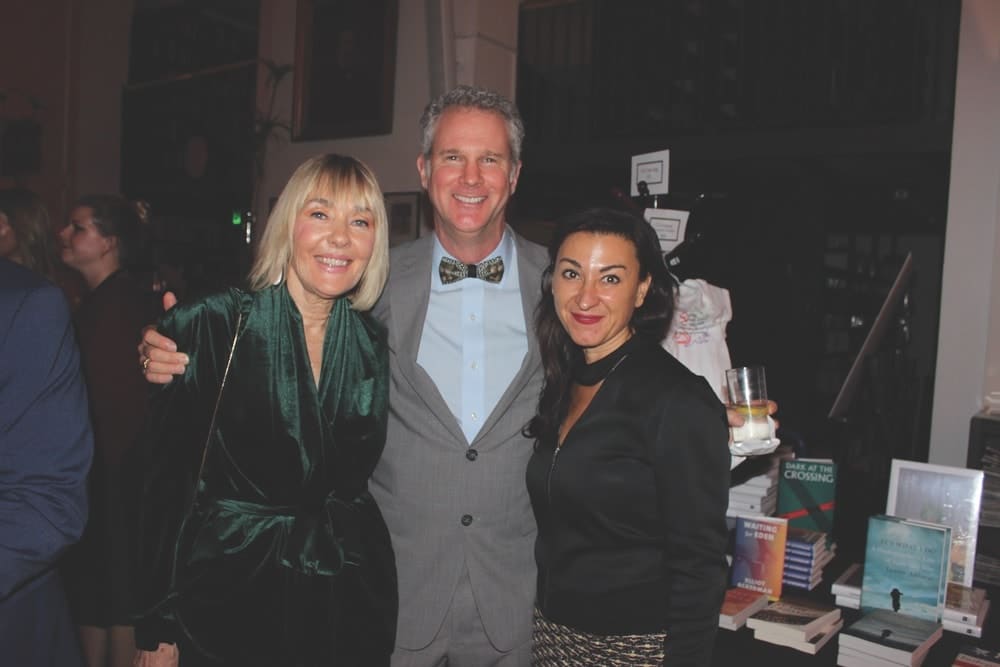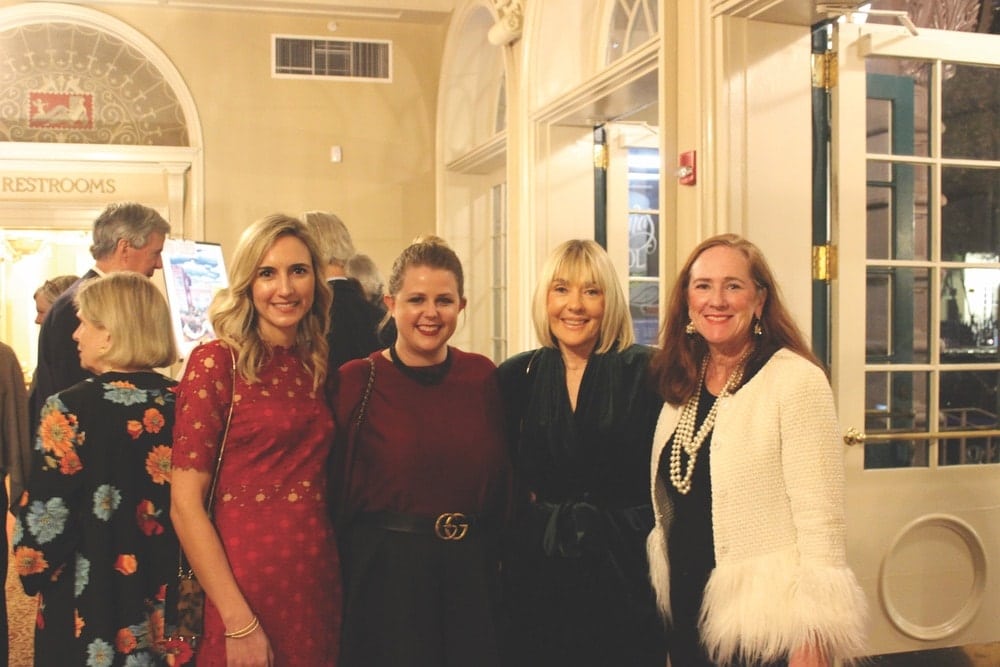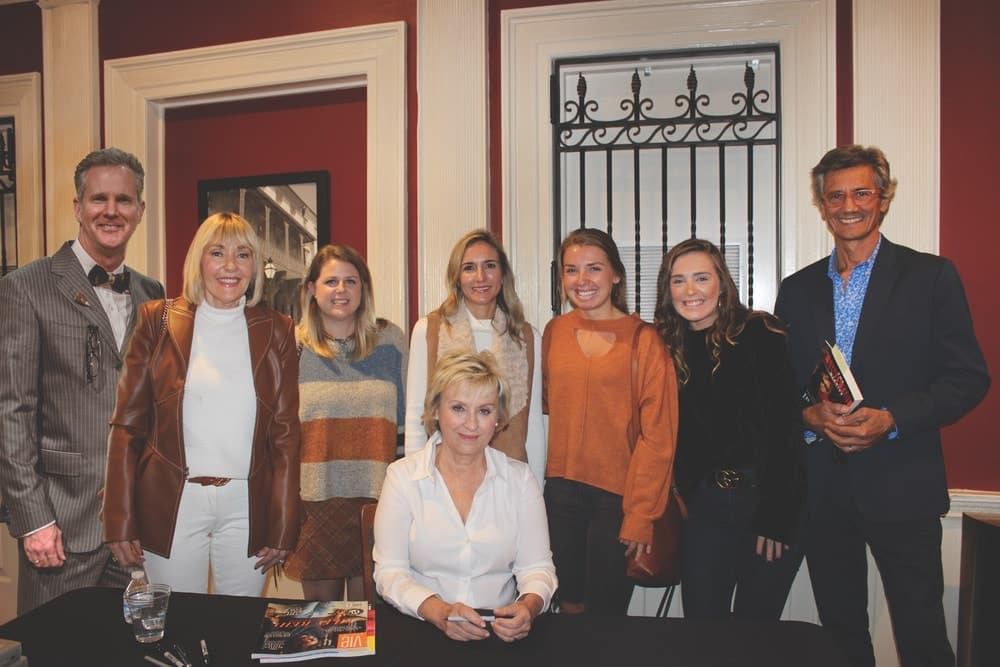 Charleston to Charleston Literary Festival
November 8–11, 2018, the Charleston Library Society (CLS) hosted a bevy of news writers, authors, playwrights, photographers, and other literary minds as part of its Second Annual Charleston to Charleston Literary Festival. The event was created as a partnership between the CLS and the Charleston Farmhouse in Sussex, England, where one of the world's best—if not the best—literature festivals has been held annually for twenty-nine years. VIE proudly sponsored the festival, hosting the Opening Night Gala event at the beautiful Charleston Library Society and a discussion with Tina Brown on her book The Vanity Fair Diaries, held at the historic Dock Street Theatre.
---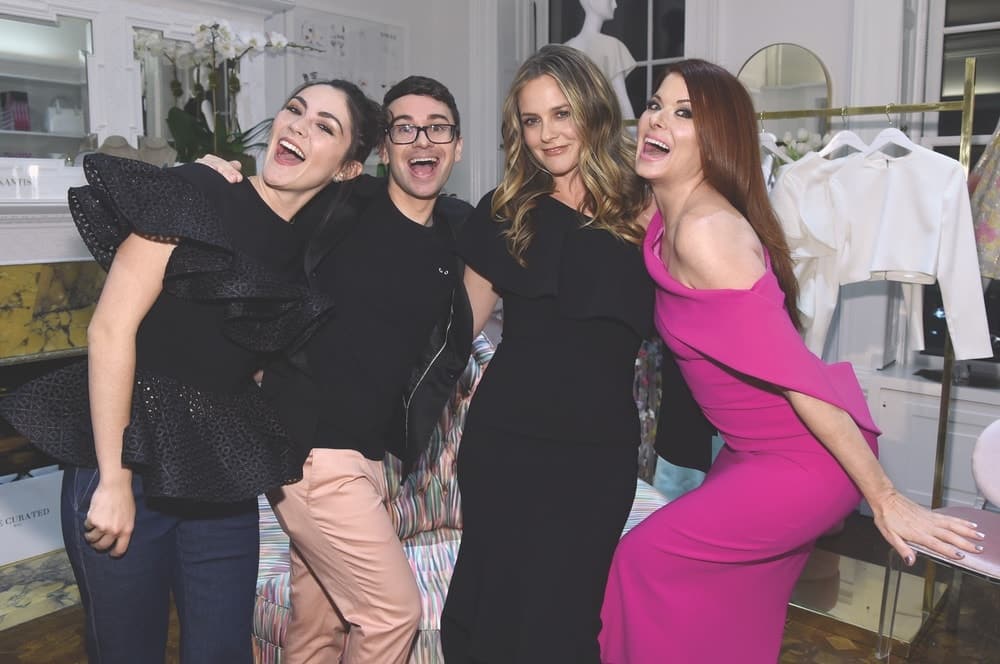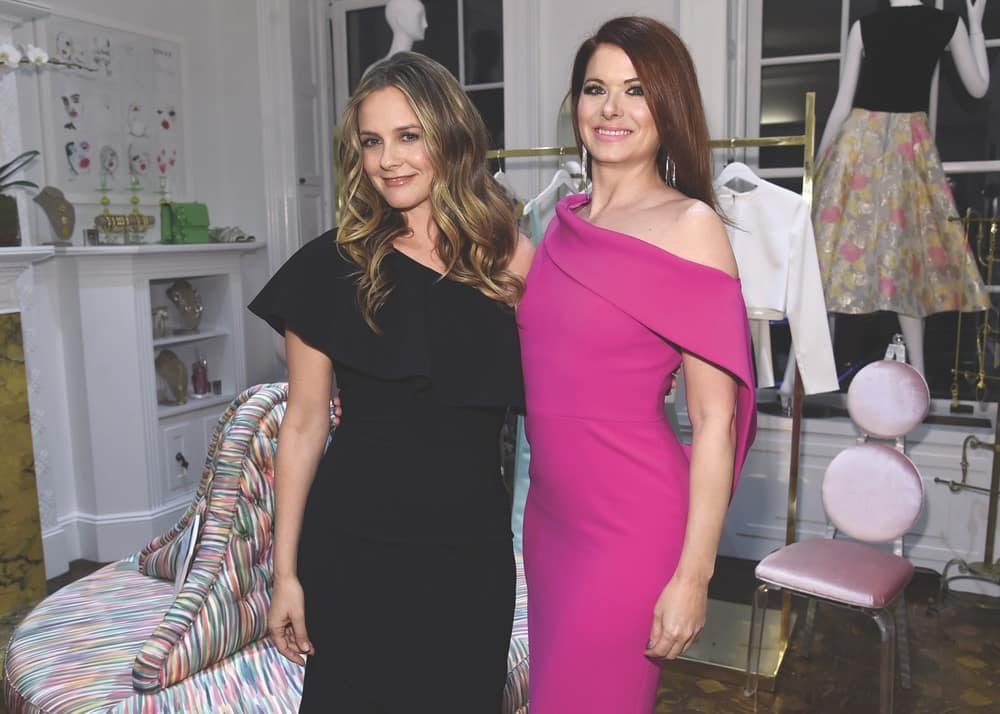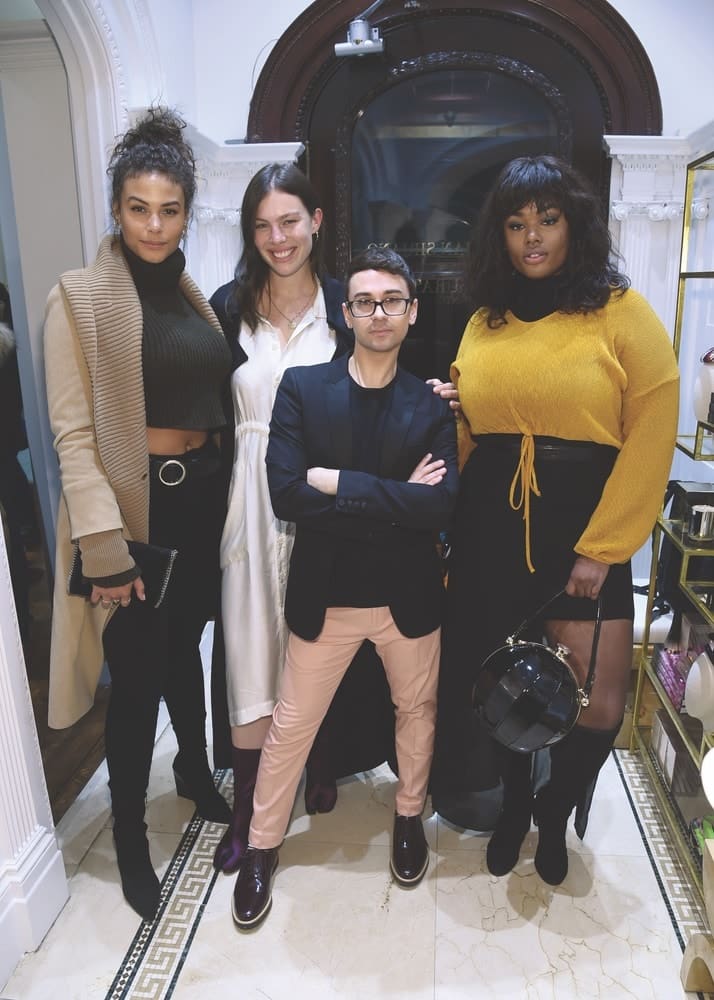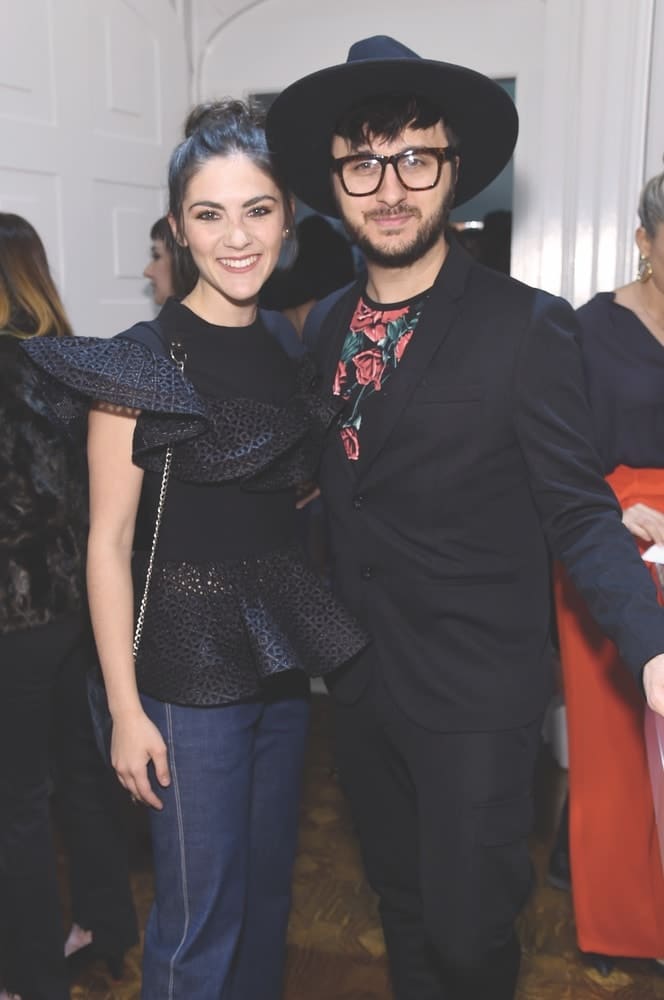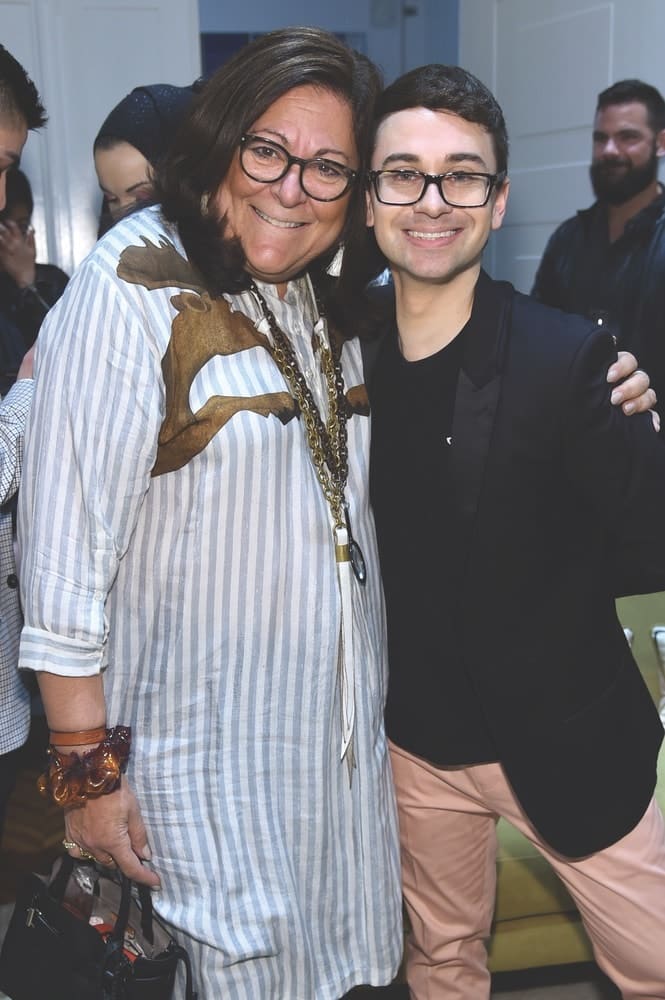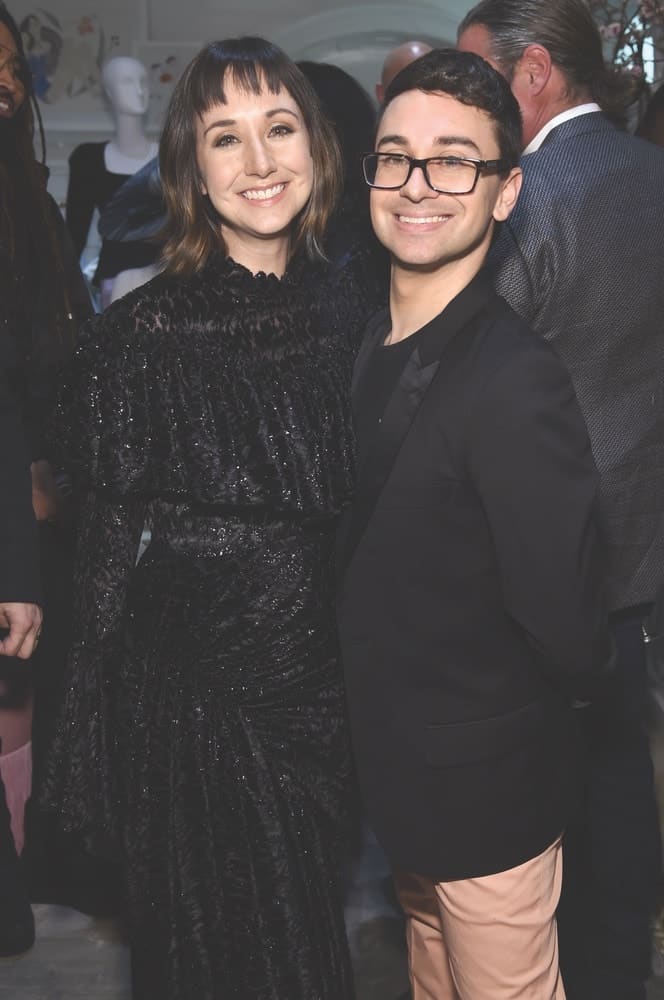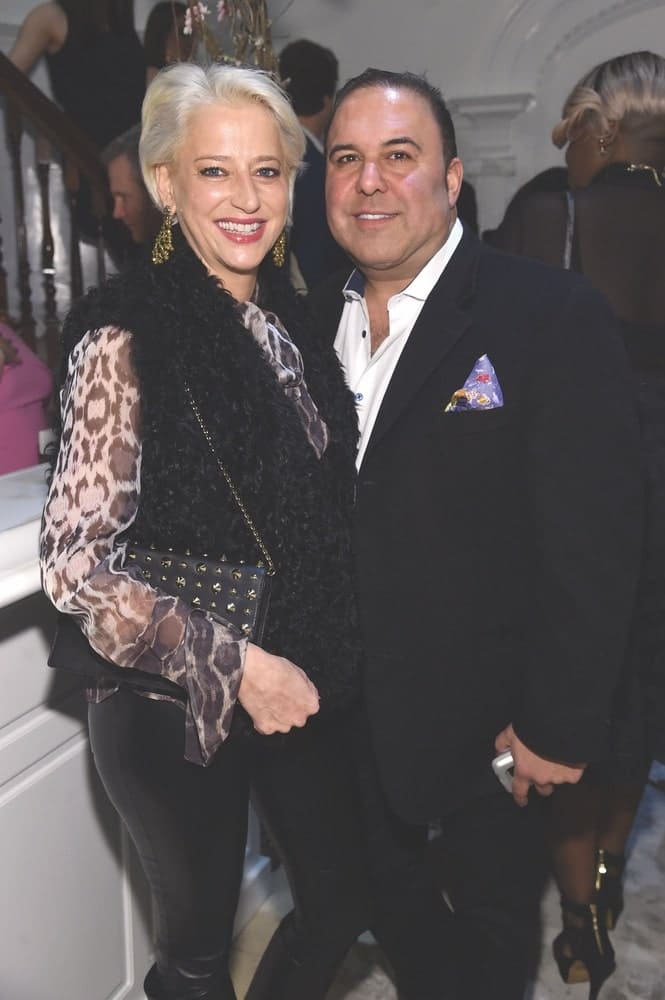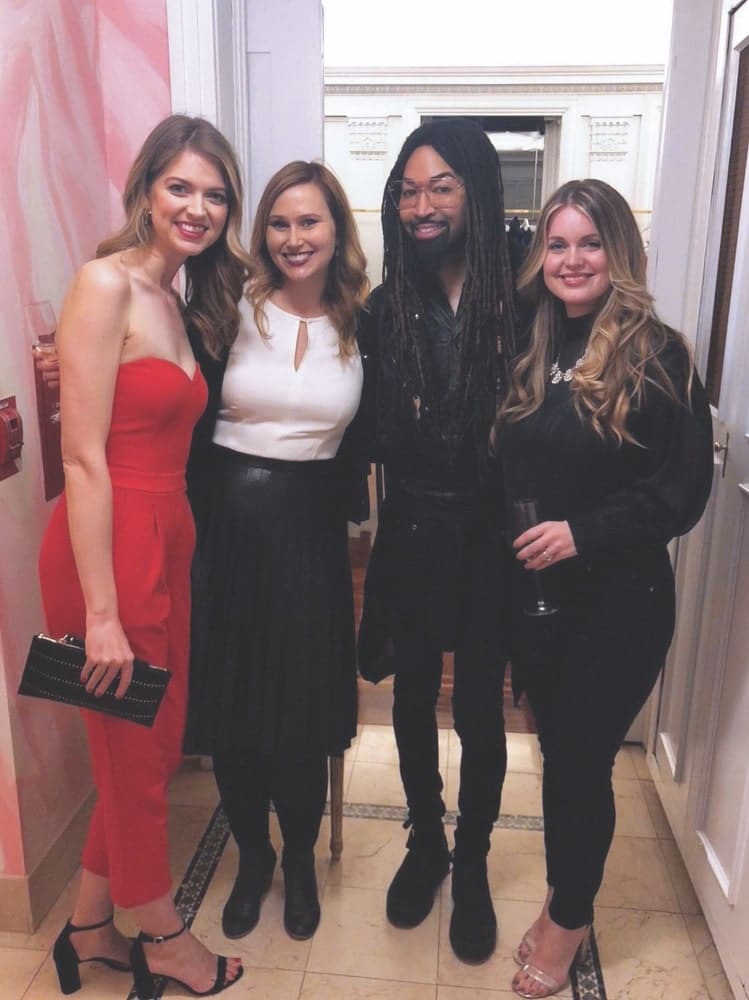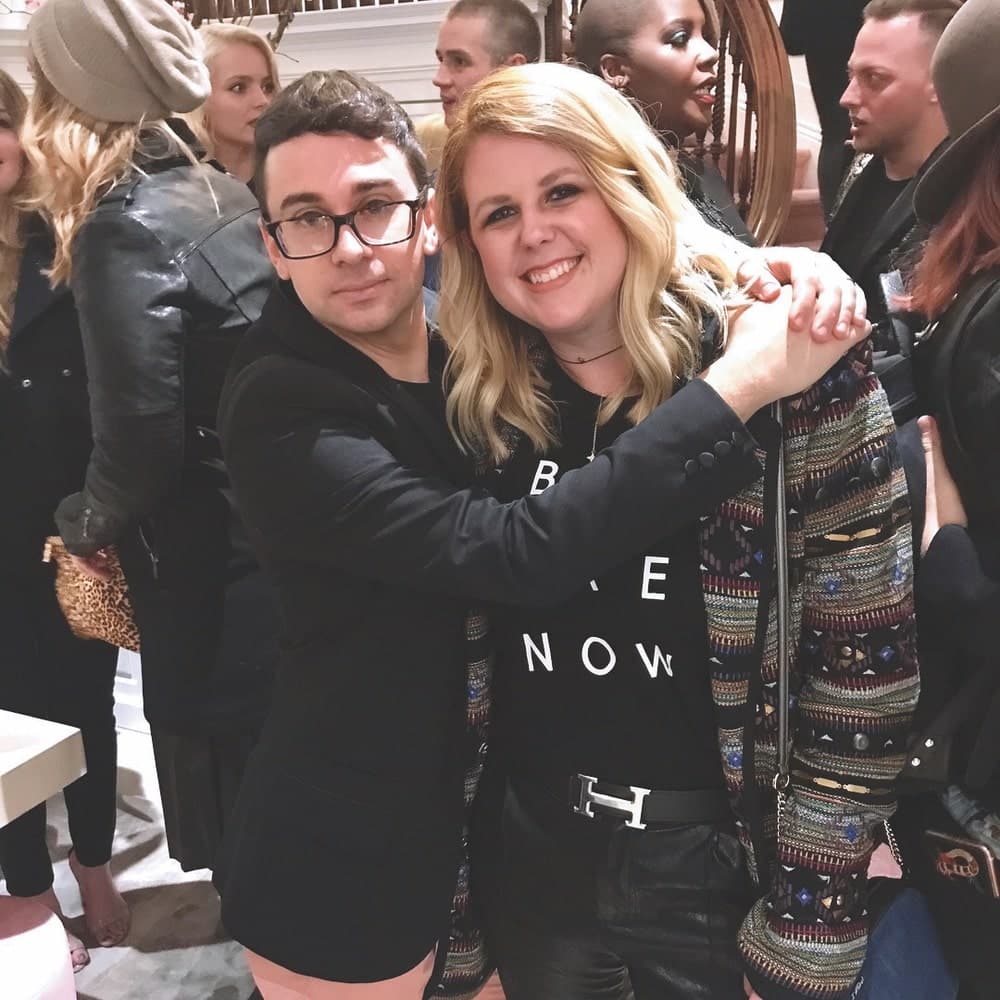 The Curated NYC Grand Opening
On April 17, 2018, celebrities, style lovers, and press gathered to celebrate the launch of designer Christian Siriano's high-end retail and lifestyle destination, The Curated NYC. The new concept store has taken up residence in a beautiful classic building on West Fifty-Fourth Street that once housed offices for Fabergé, Cary Grant, and other impressive predecessors. VIE was proud to sponsor the evening and wish Christian much success in this new endeavor!
---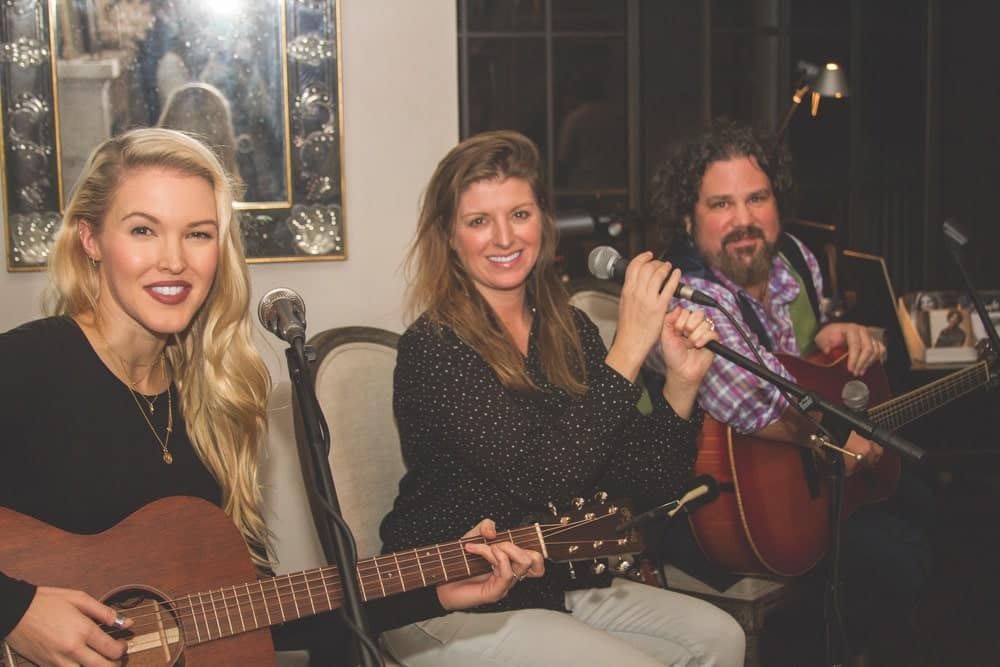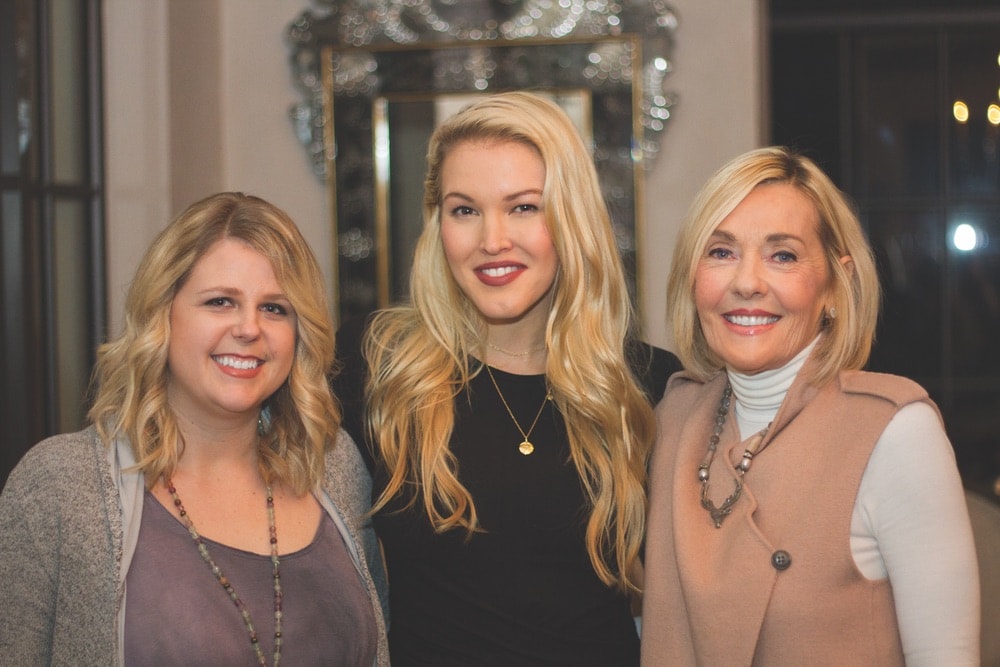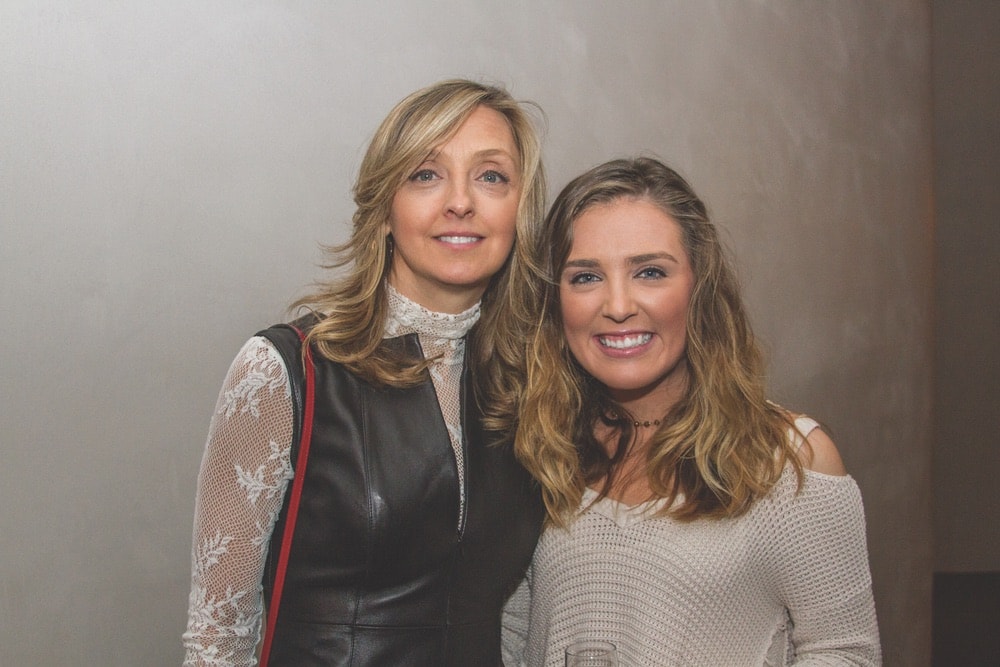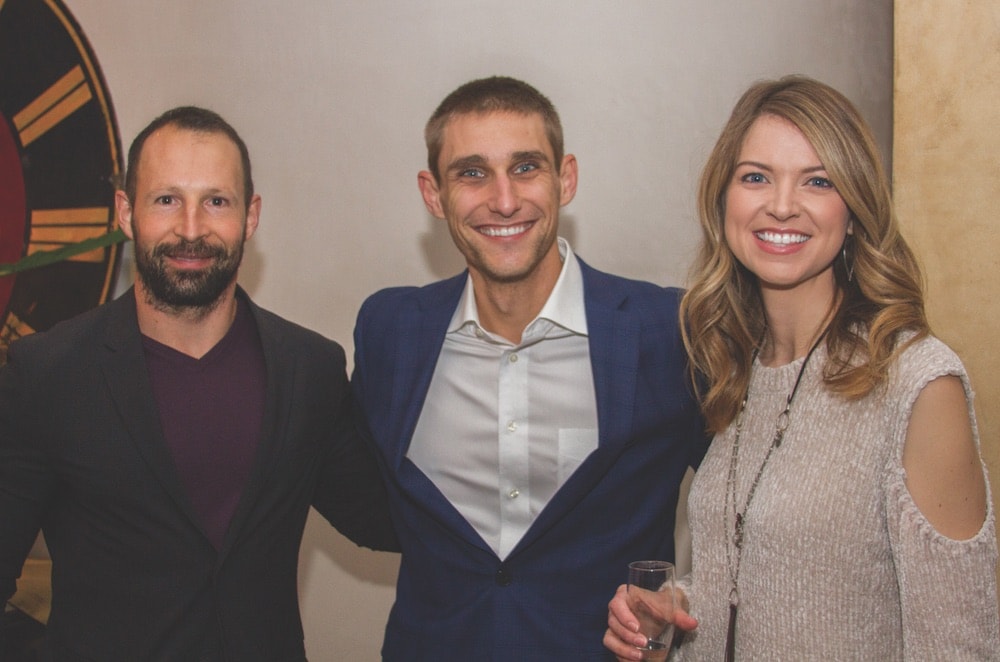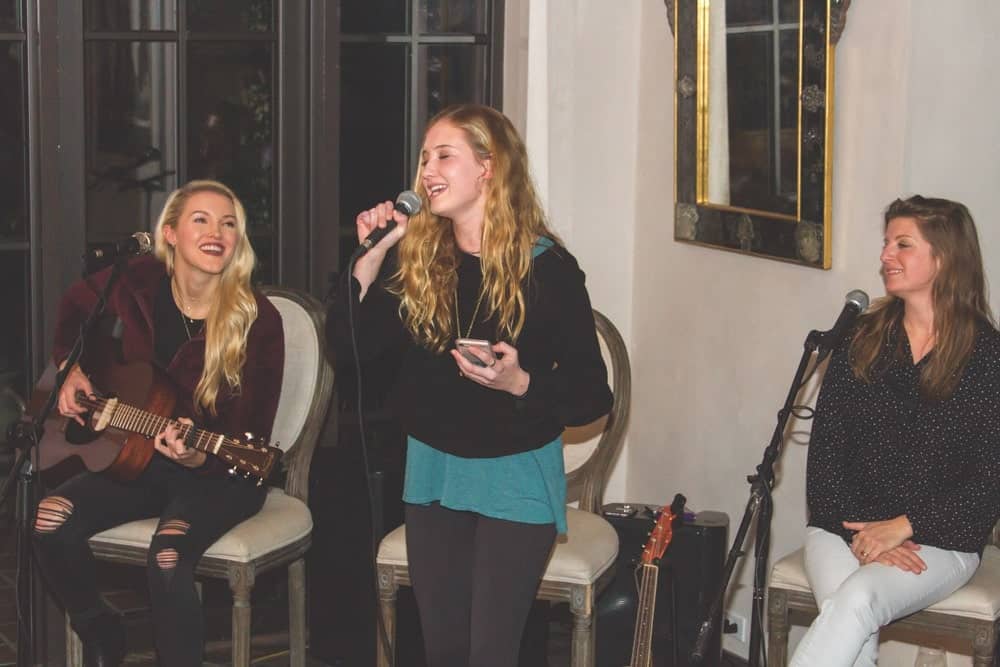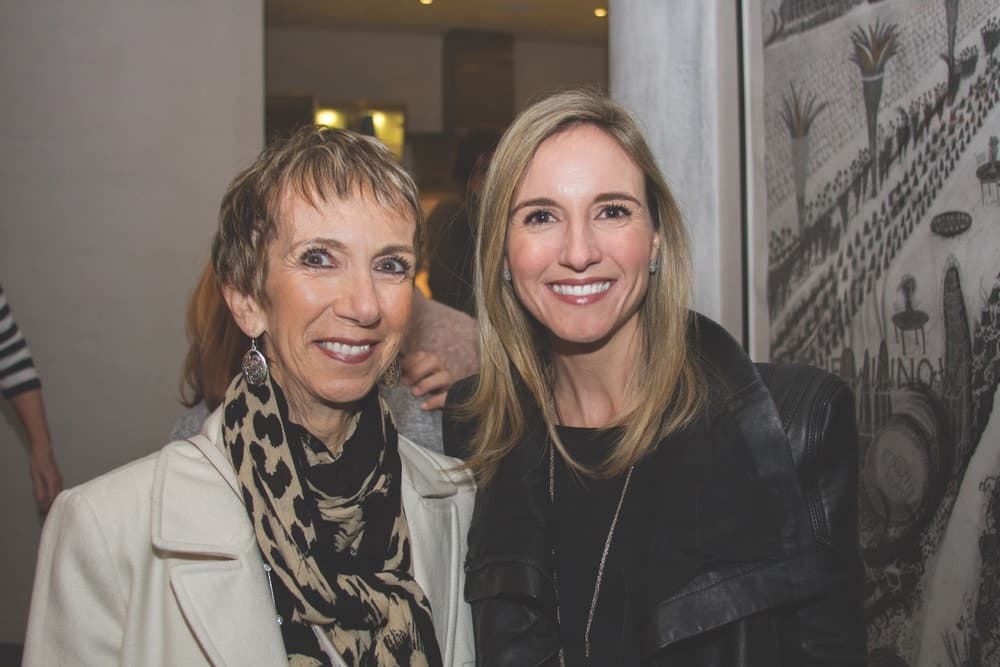 VIE Stories with Heart & Soul Tour – 30-A
As VIE embarked on the Stories with Heart & Soul Tour in 2017 (a national growth initiative in which we hosted meet-and-greets in five cities around the US and featured each in the magazine with extensive travel spotlight sections), our founder/editor-in-chief Lisa Burwell and team also decided it was only fitting to host a meet and greet in our backyard. In January 2018, we released our first Destination Travel Issue, and the spotlight shined on the Emerald Coast of Northwest Florida, showcasing the beautiful beaches from COLA 2 COLA® (Pensacola to Apalachicola), where VIE is headquartered and got its start as a regional magazine in 2008.
---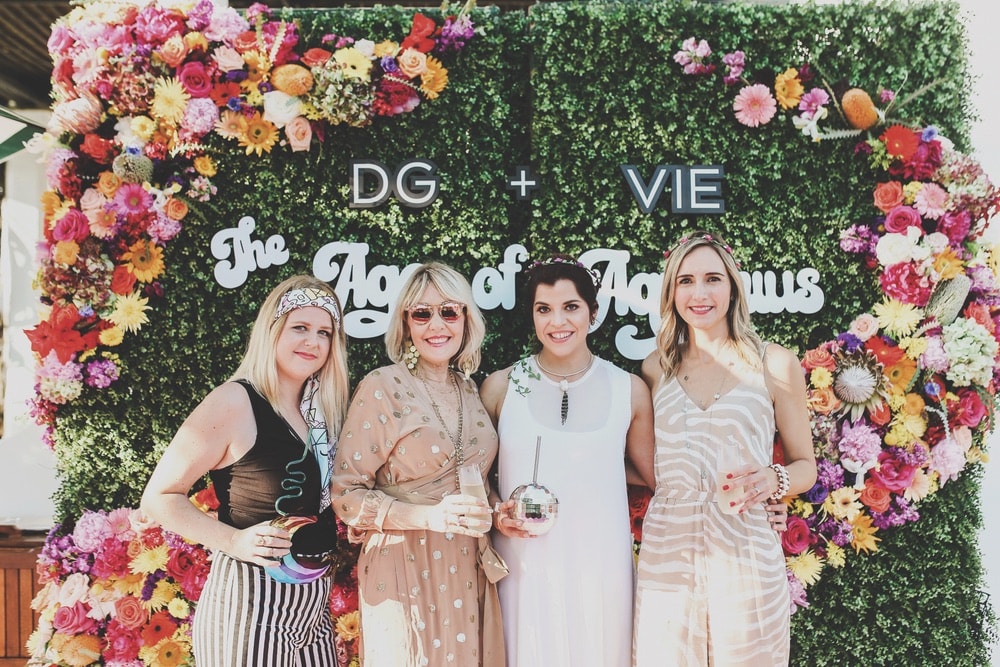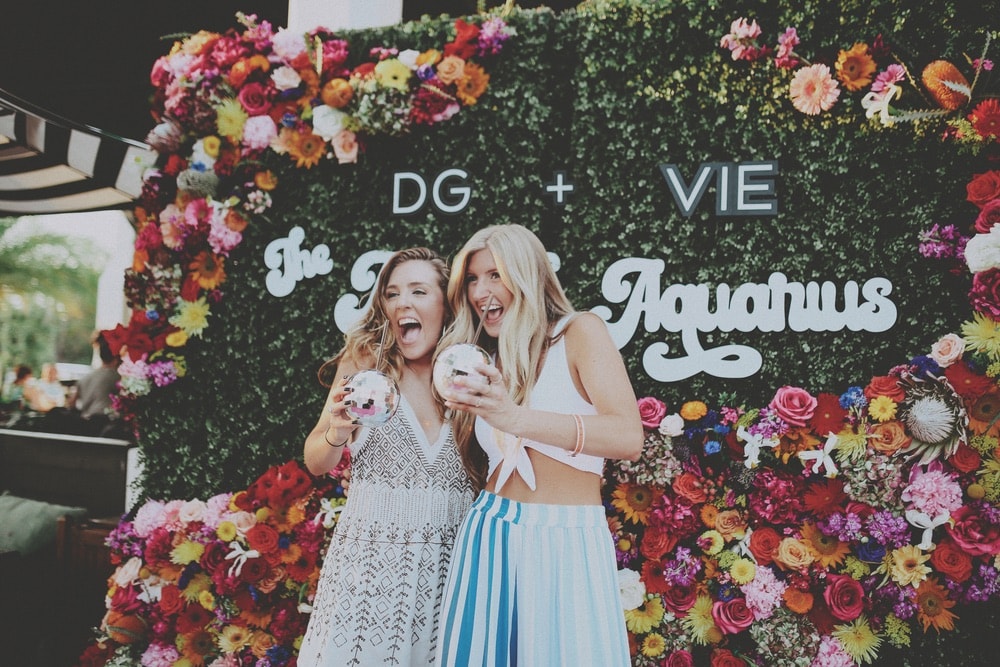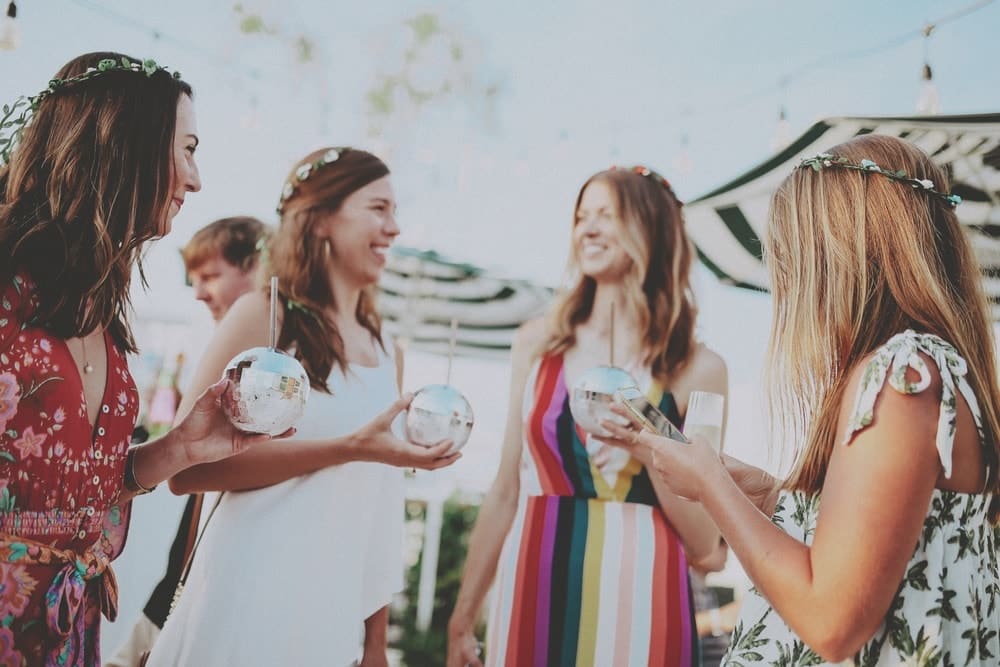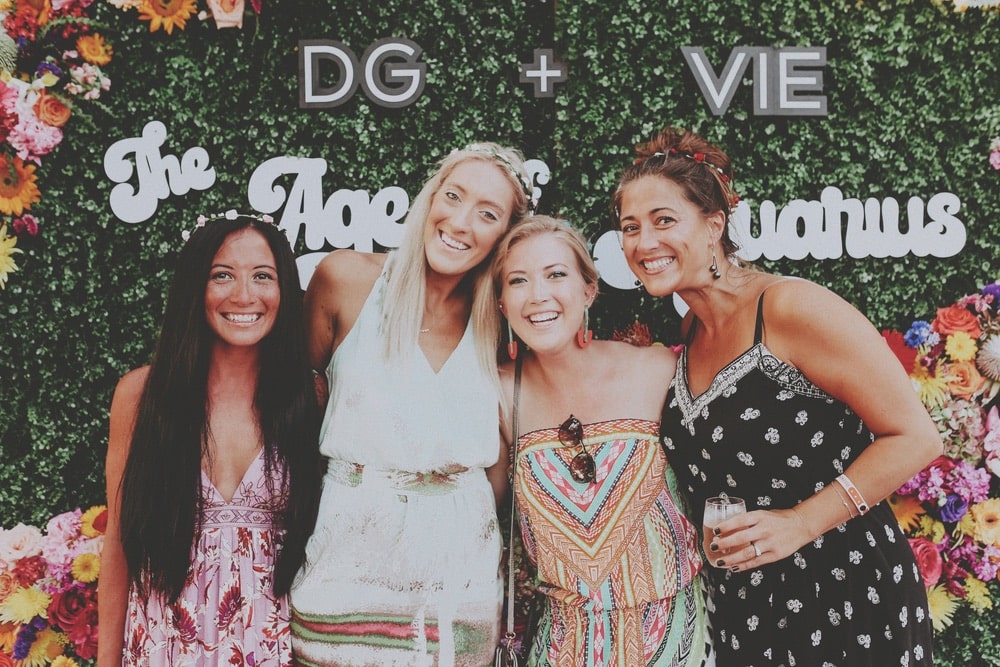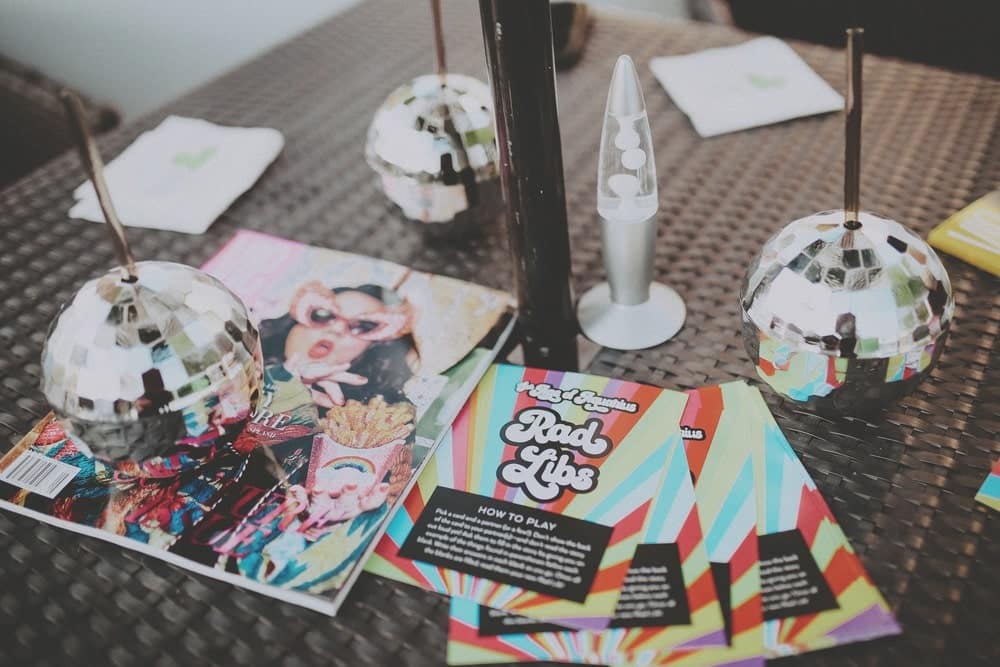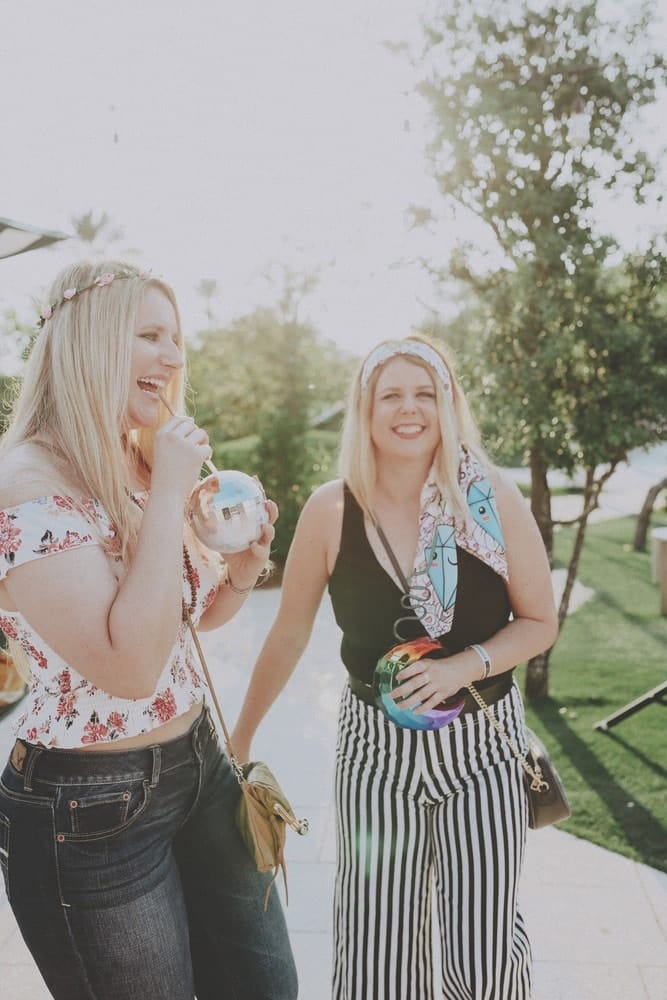 DG + VIE – The Age of Aquarius
It was a disco dance party like no other at the 2018 Digital Graffiti Festival in Alys Beach, Florida, on May 19. VIE hosted The Age of Aquarius, a preparty to the main event, at Fonville Press. The soiree was complete with a pink carpet, prosecco in disco-ball cups, a beautiful floral wall from Flowers by Milk & Honey, music and games by JAMM Entertainment, and the Digital Graffiti winners' announcements presented by curator Brett Phares.
---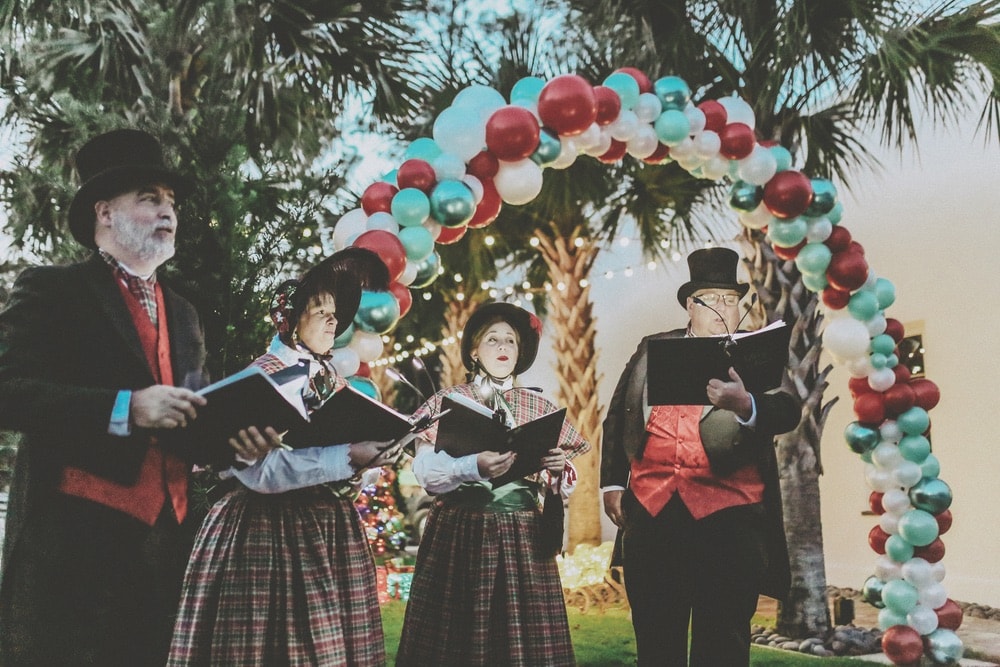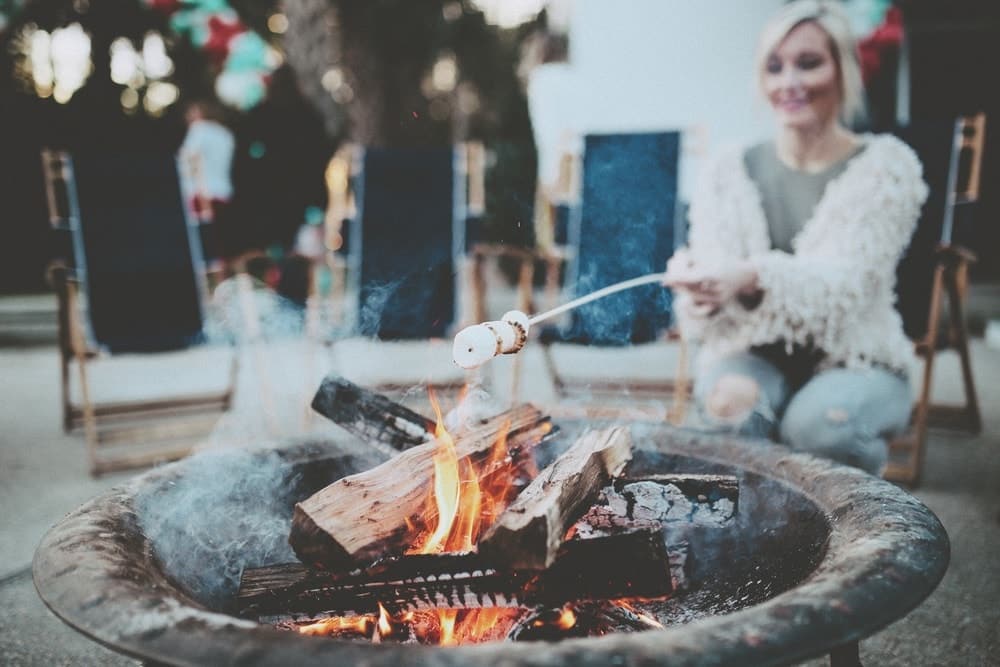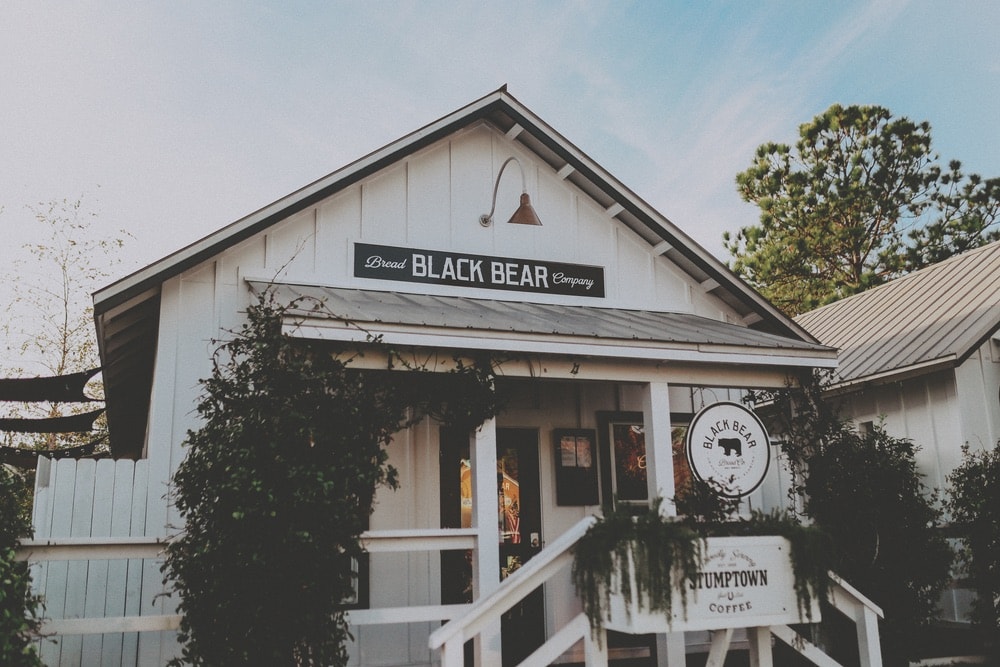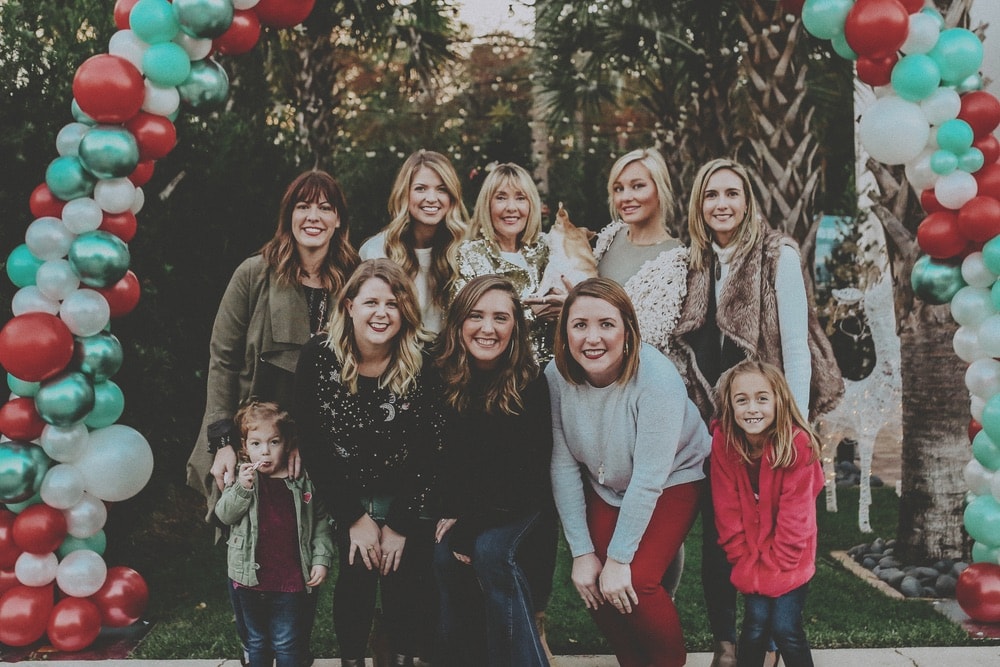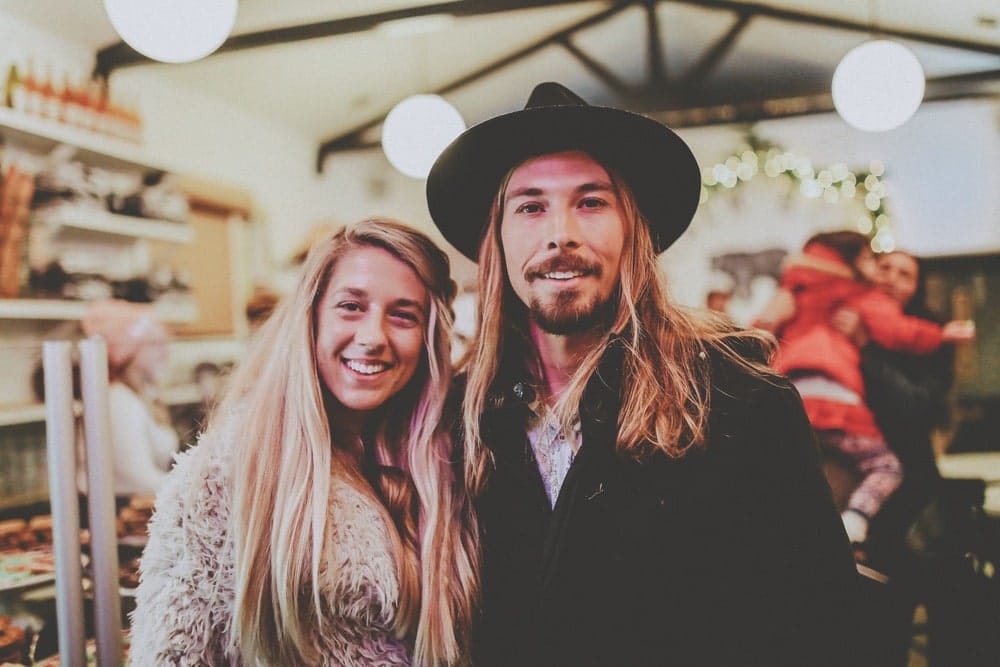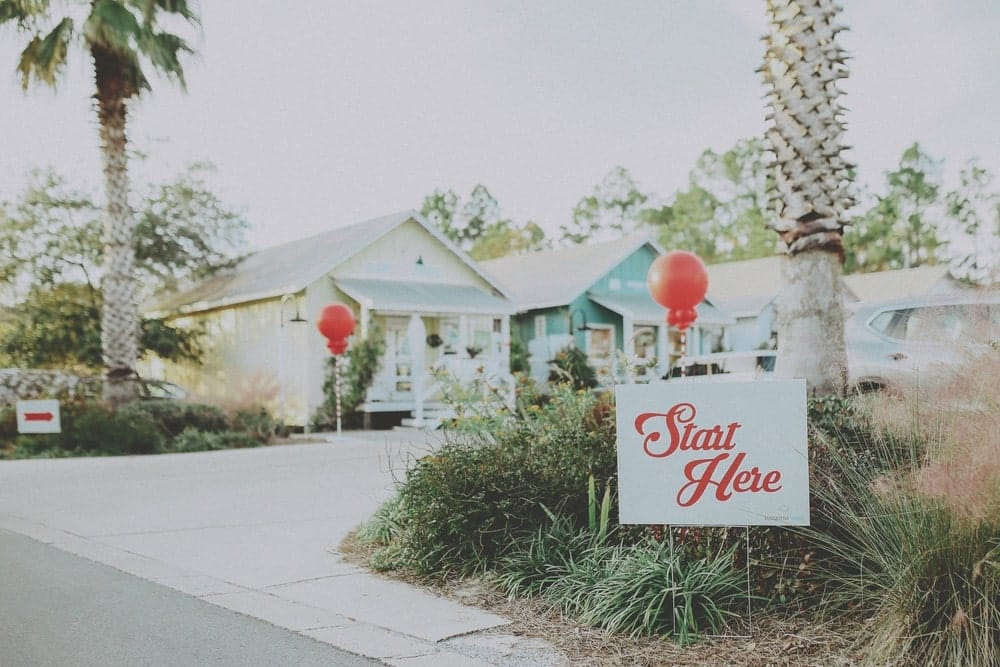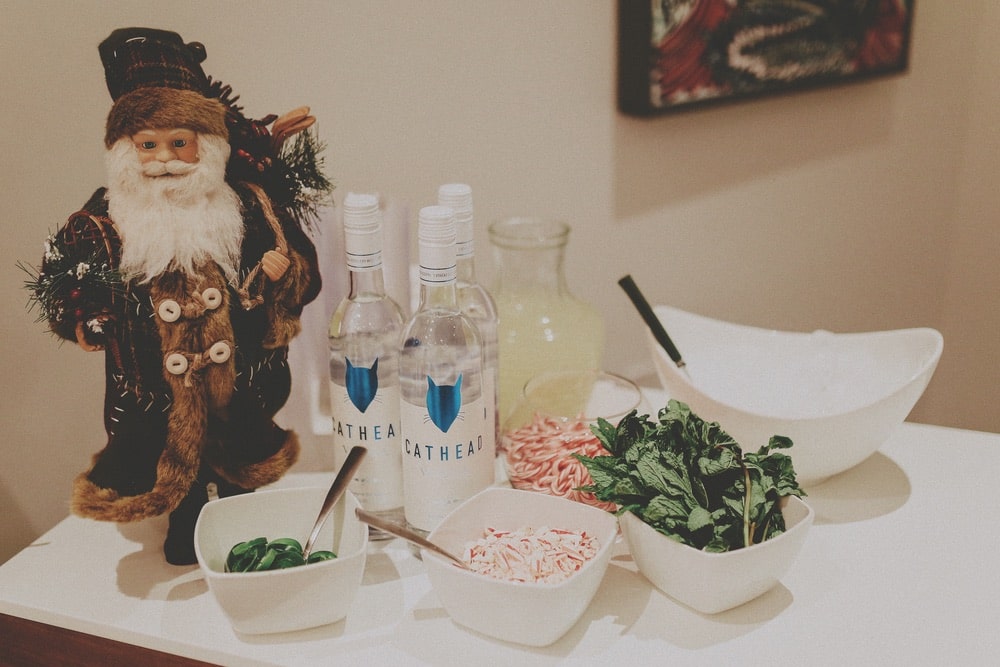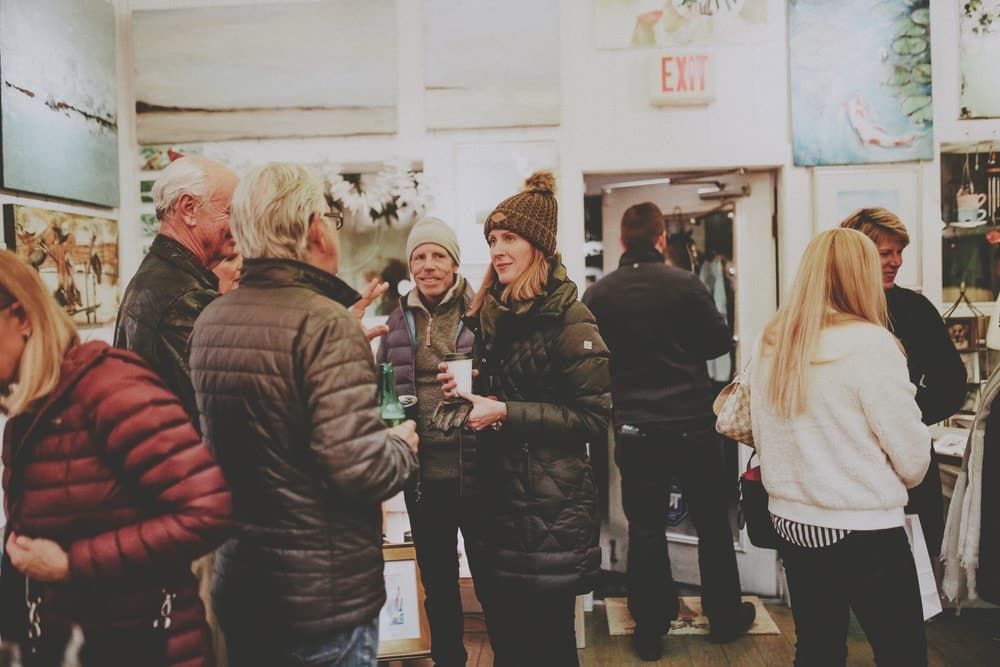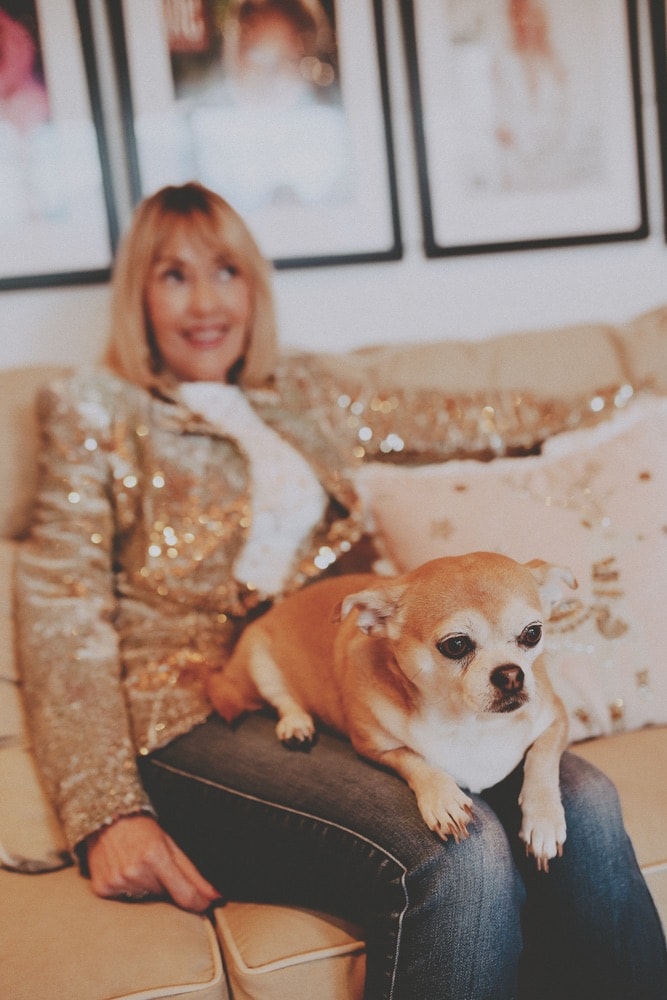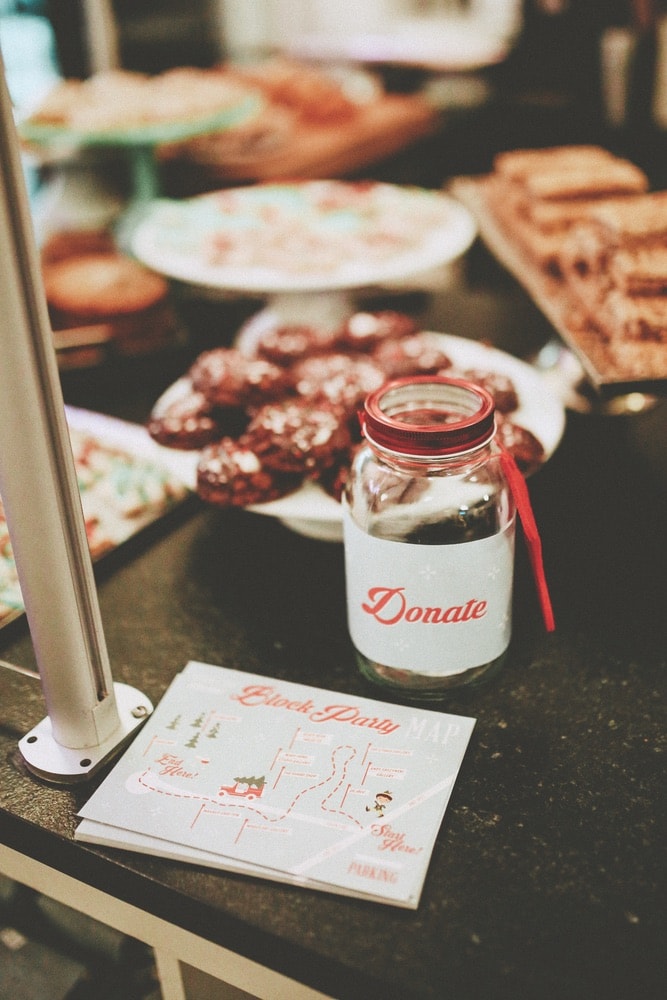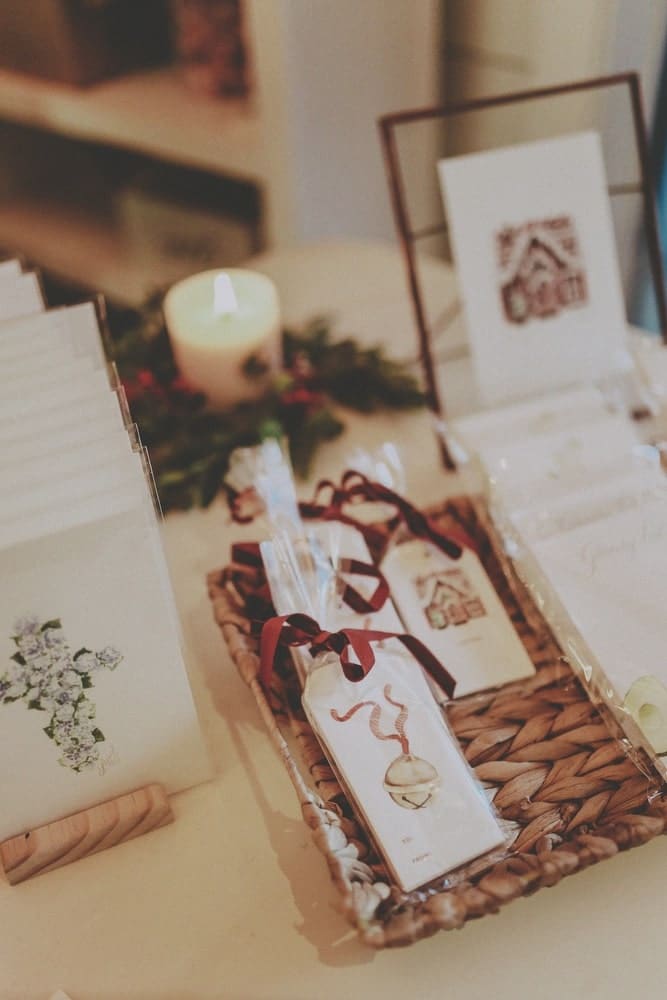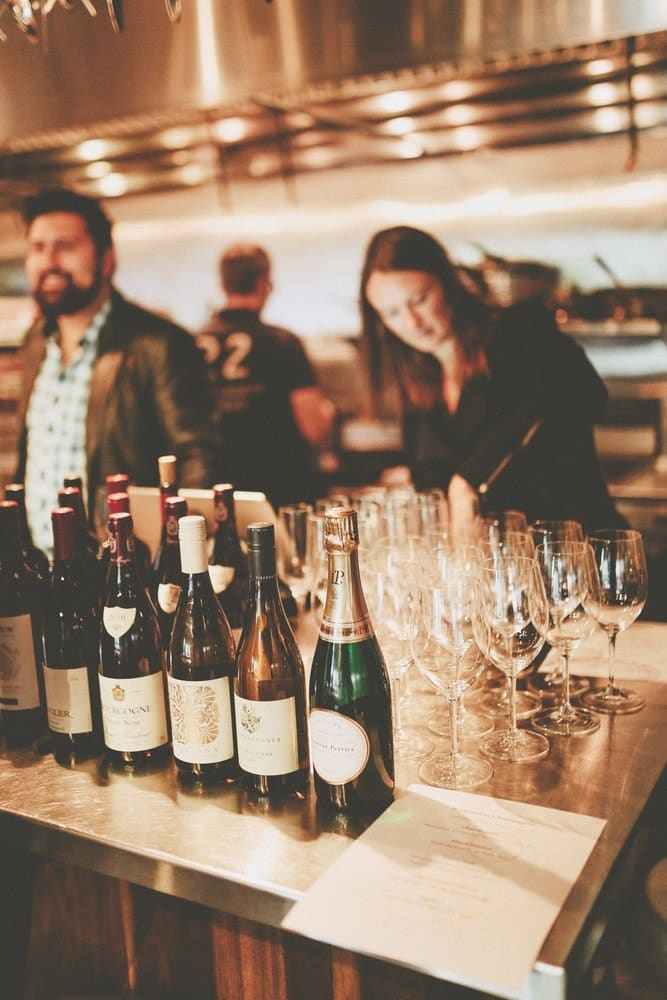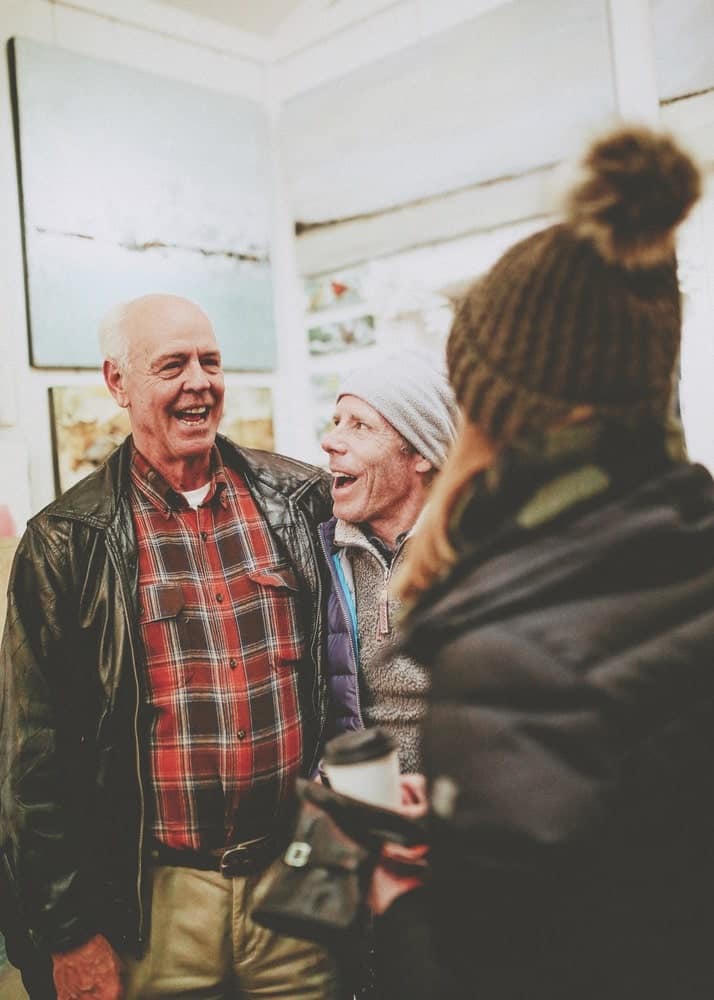 Logan Lane Holiday Block Party
The team at VIE magazine and its publisher, The Idea Boutique, celebrated the season of giving on Thursday, December 6, 2018, along with their neighbors for the first-ever Logan Lane Holiday Block Party fund-raiser event. A portion of proceeds from all participating vendors and all donations from the evening, which totaled $5,000, benefited relief efforts for victims of Hurricane Michael through The Sonder Project.
---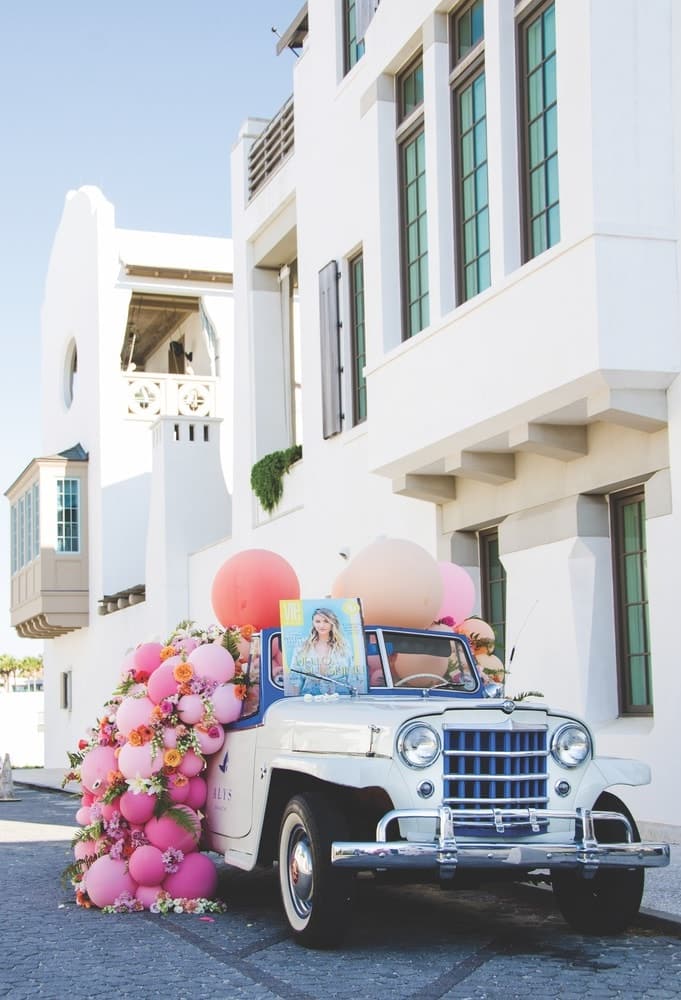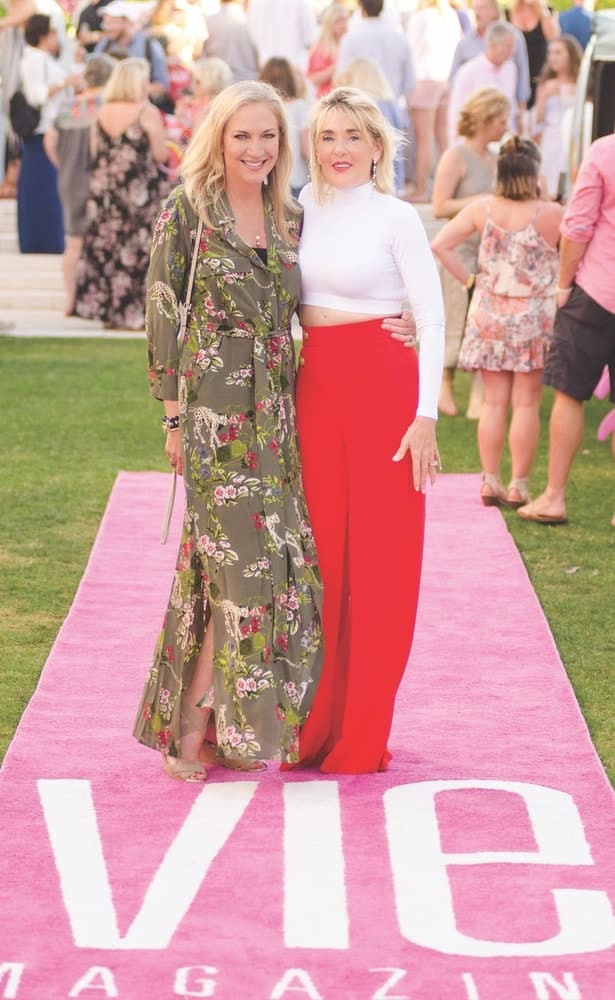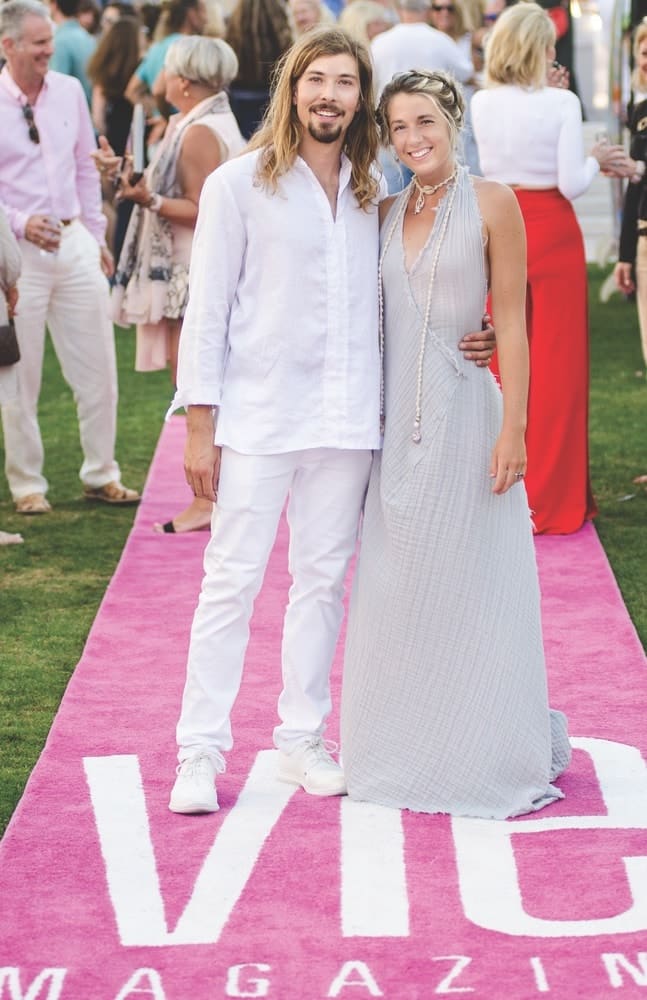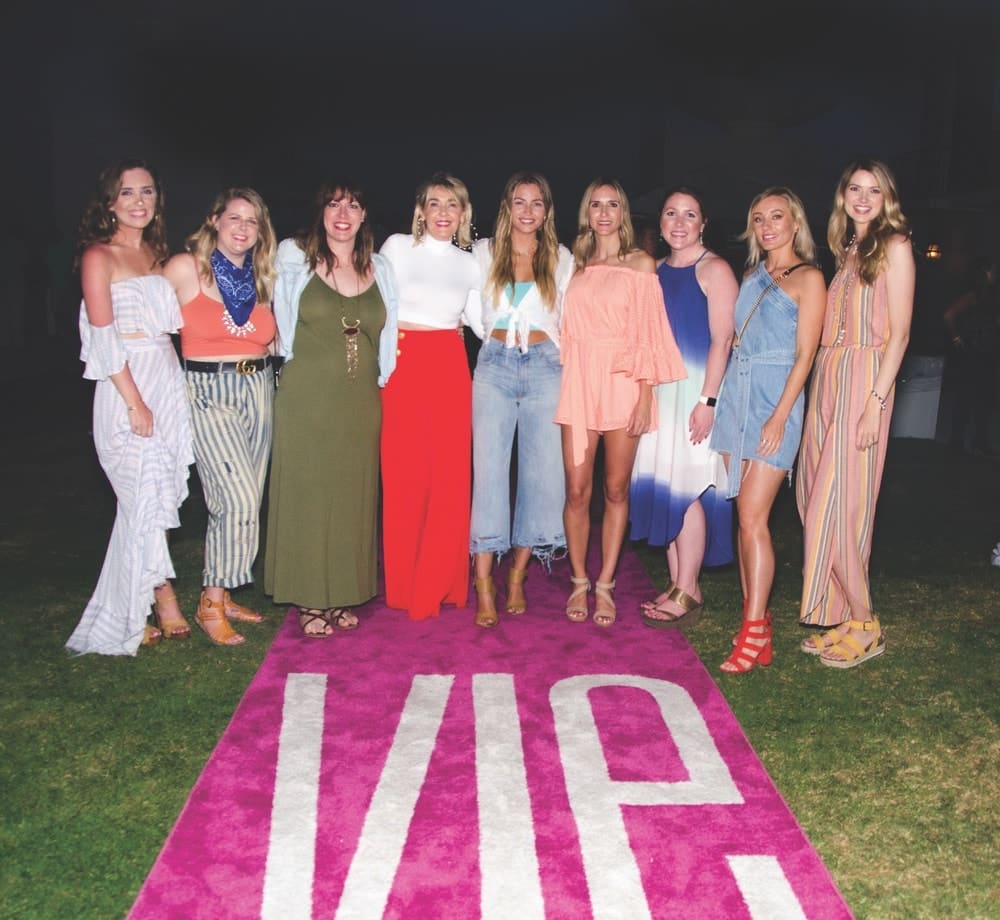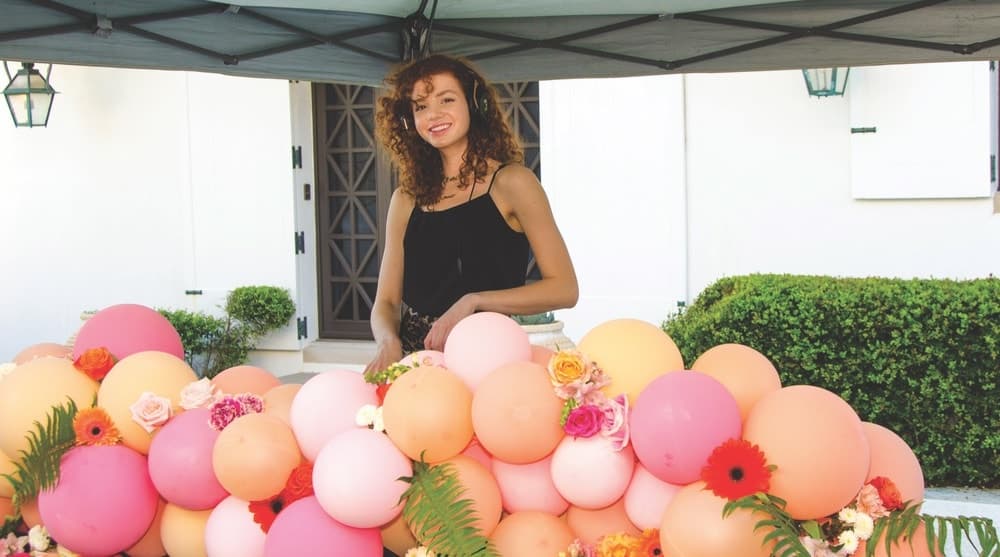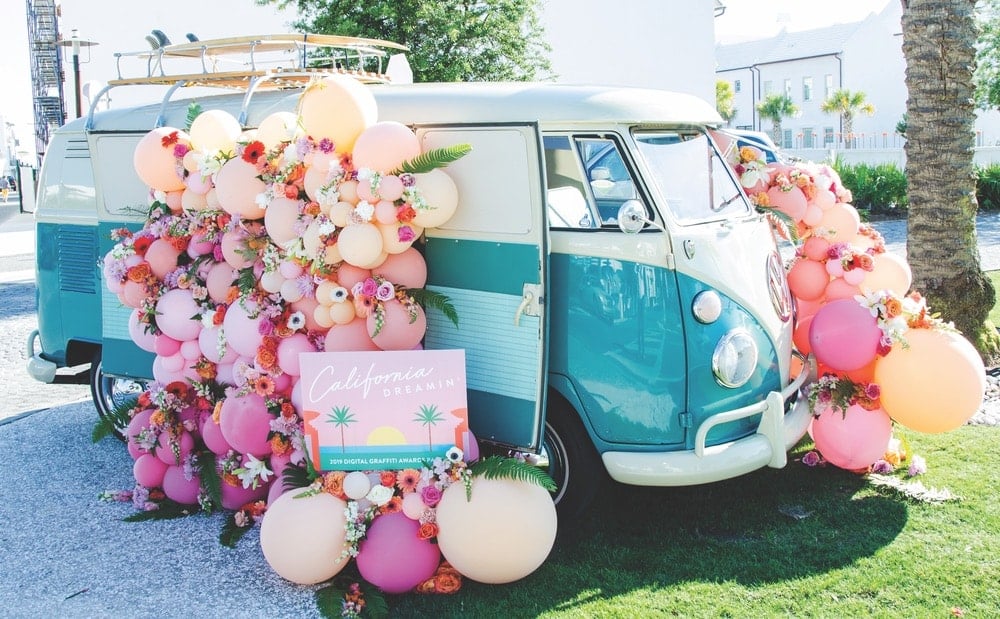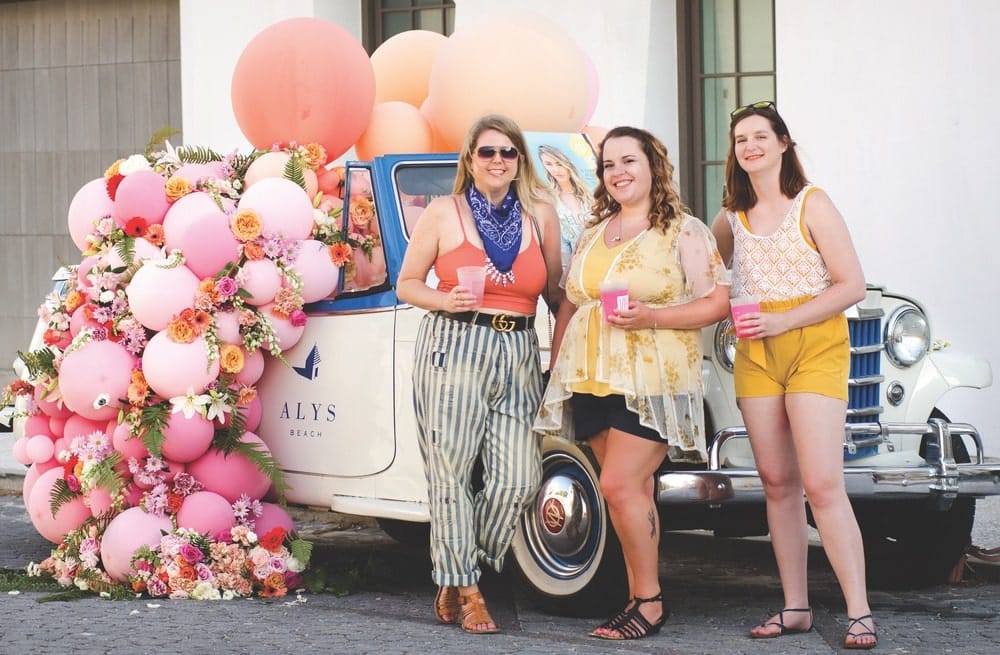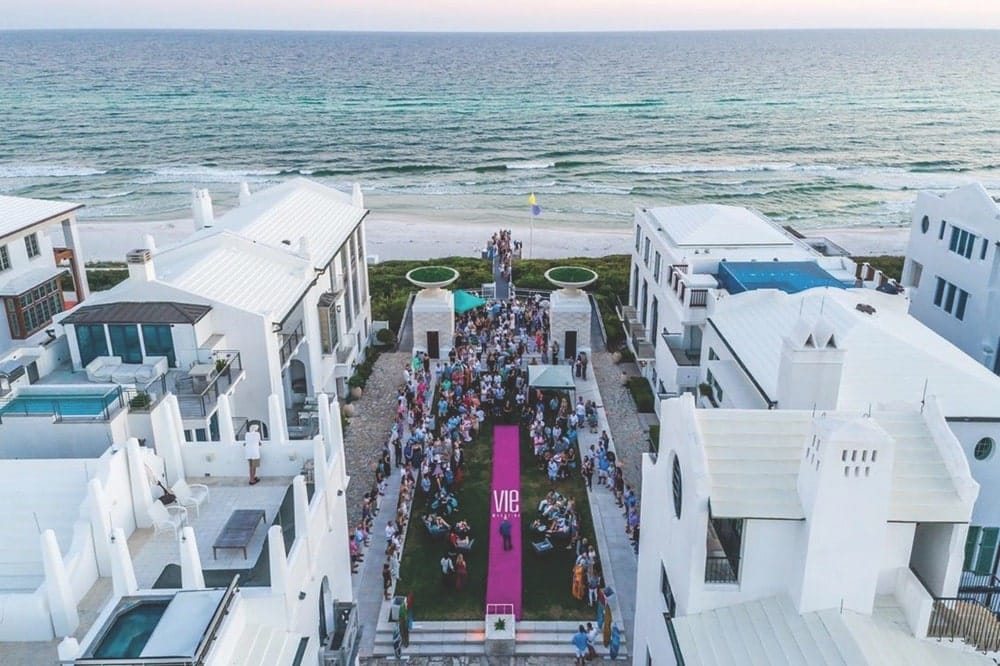 DG + VIE – California Dreamin'
VIE once again teamed up with the Digital Graffiti festival in Alys Beach, Florida, for a Saturday-night kickoff party of epic proportions! The theme was California Dreamin', with Coachella vibes, signature cocktails, flowers and balloons everywhere, and much more happening on the beautiful Gulf Green in Alys Beach. The VIE pink carpet was rolled out as we welcomed guests and visiting artists from around the world, and the party culminated in the announcement of this year's winners! Proceeds from the bar benefited Hurricane Michael relief efforts.
---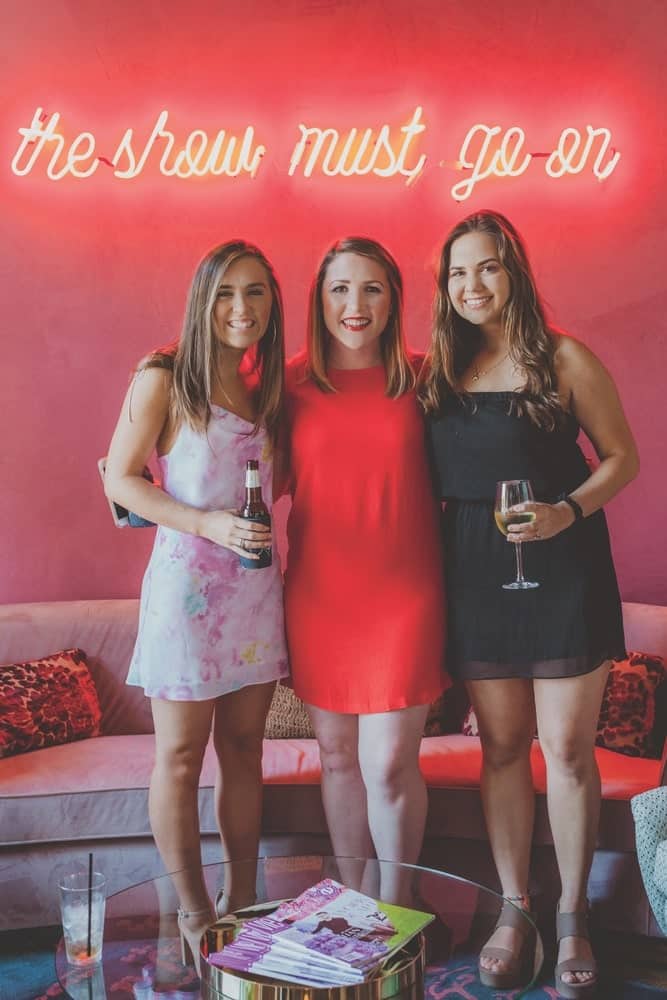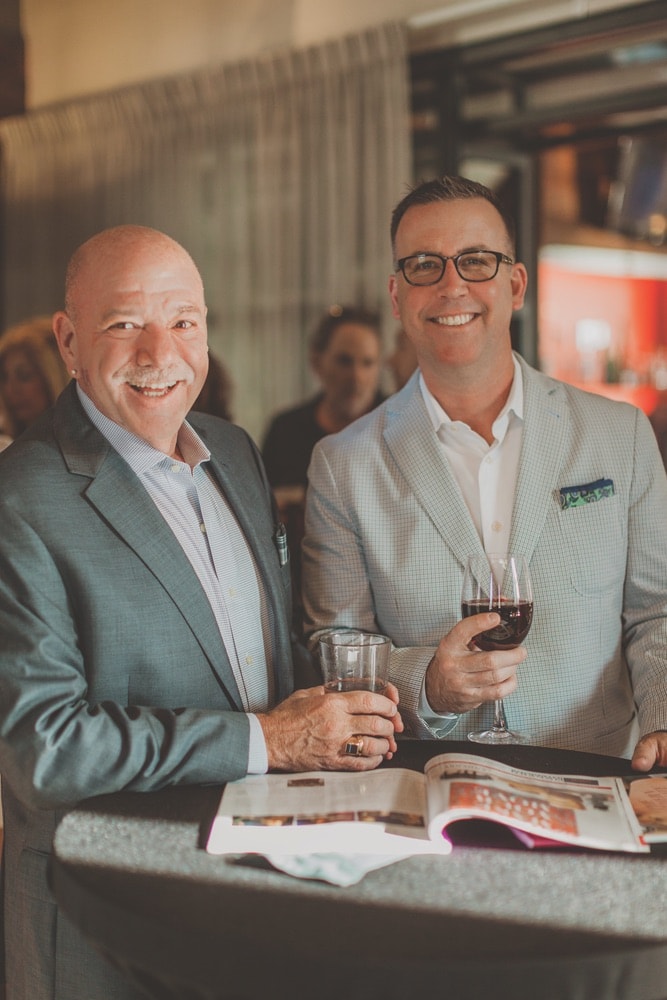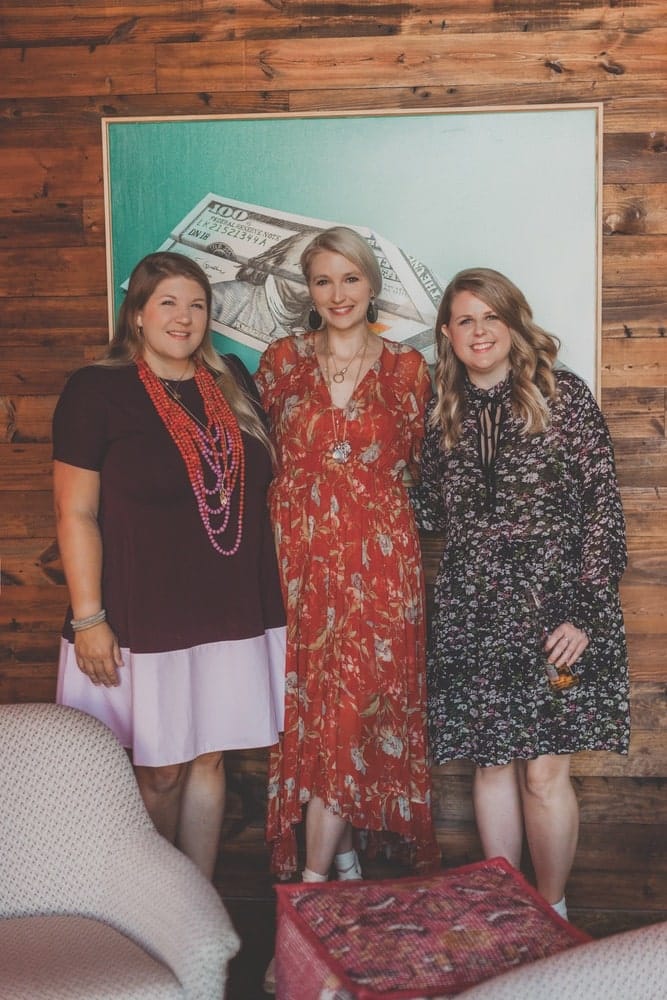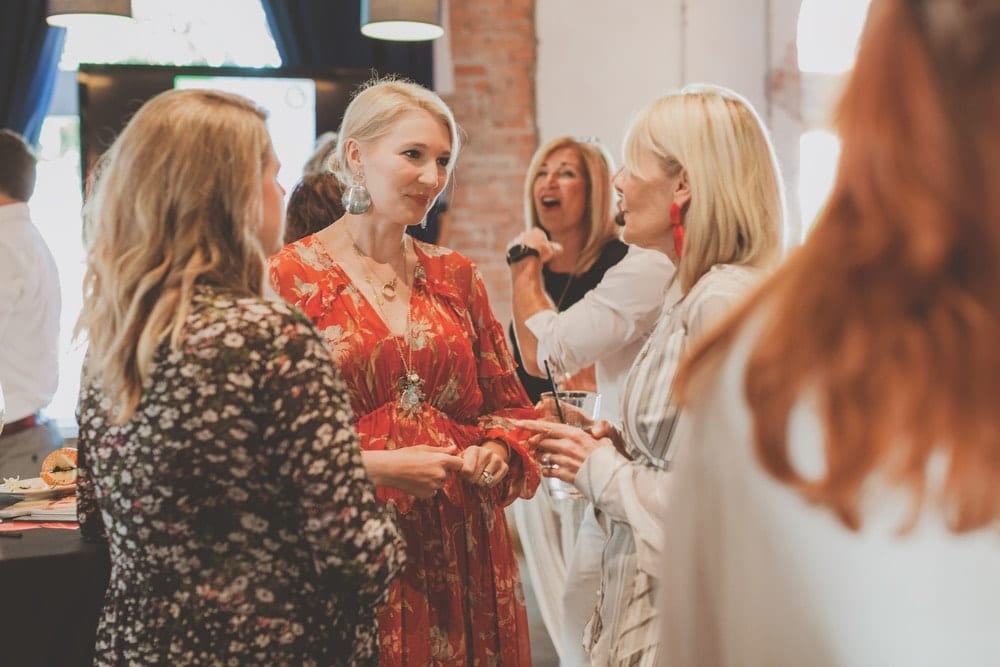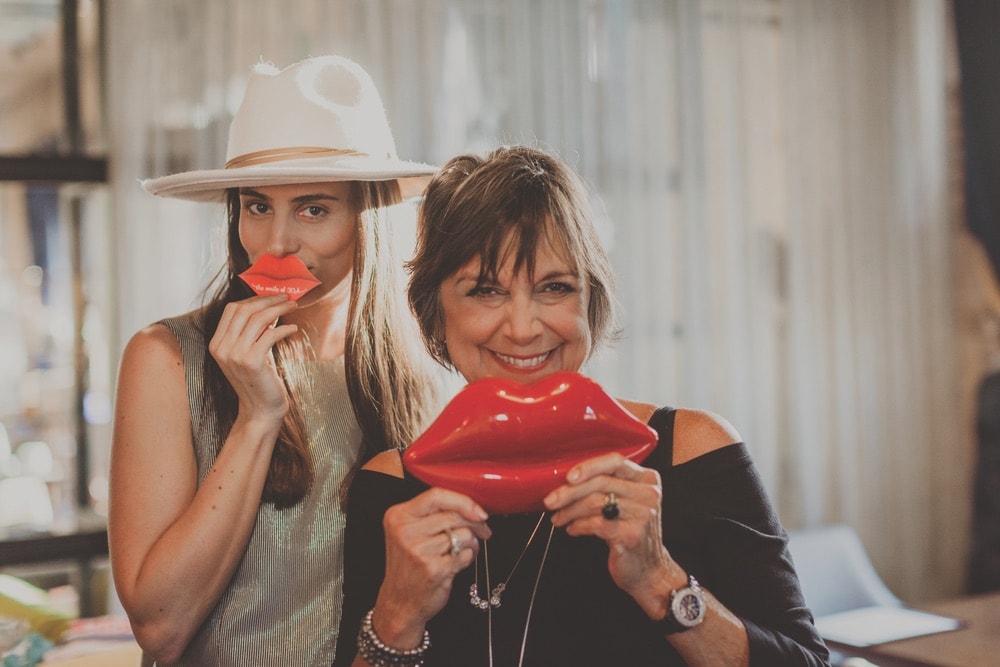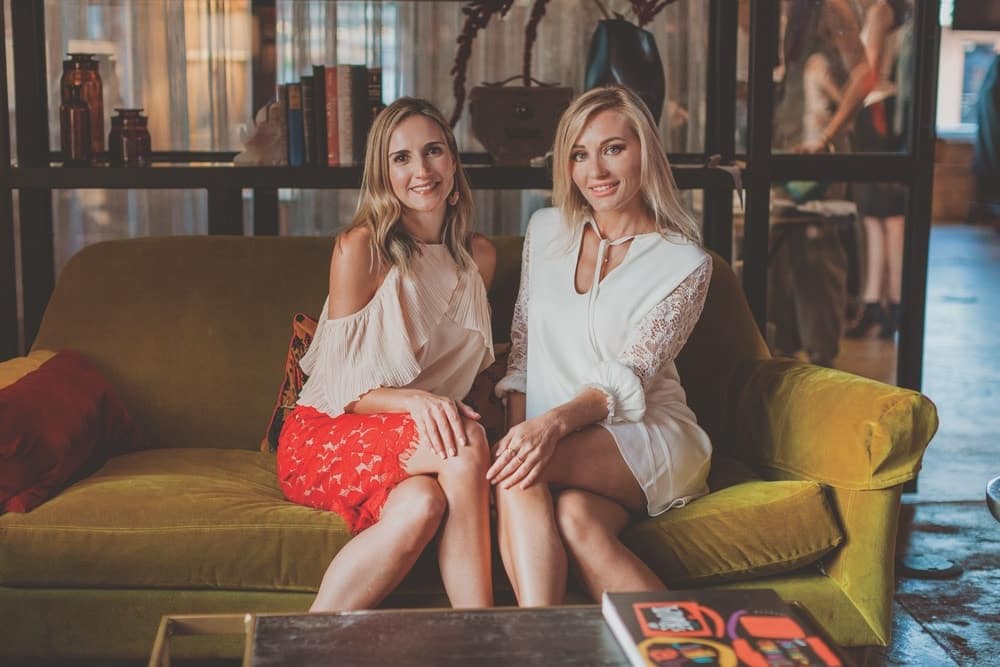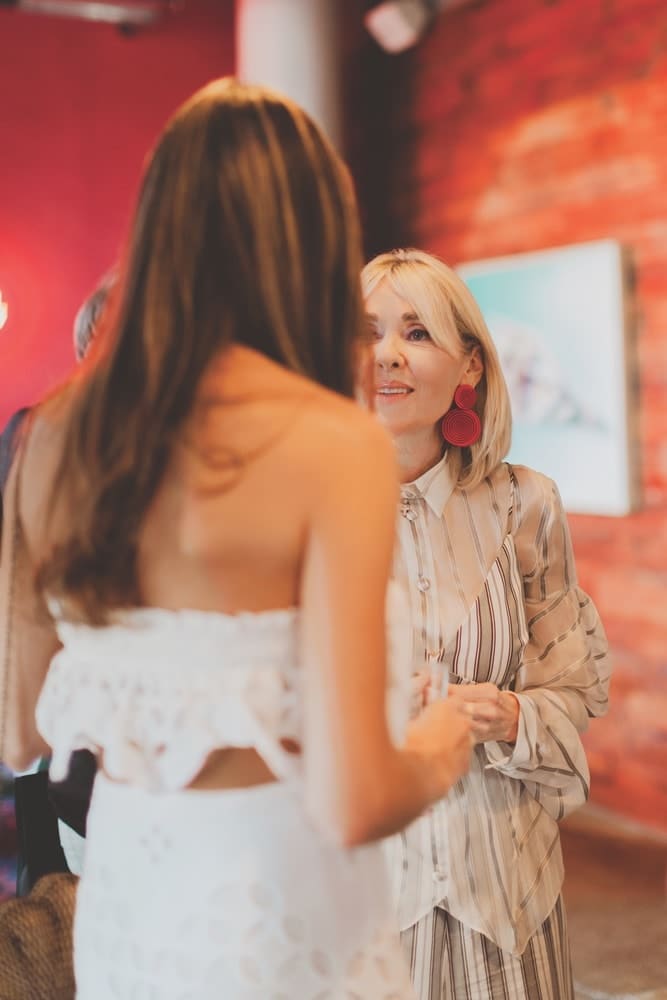 VIE Stories with Heart & Soul Tour – Dallas
As founder/editor-in-chief Lisa Burwell and the VIE team began the 2019 leg of the Stories with Heart & Soul Tour, Dallas was everything we hoped it would be and more! On June 13 in the Chef's Palette dining room at the CANVAS Hotel Dallas, we enjoyed a lovely meet and greet with fifty guests that included VIP business leaders from the Dallas-Fort Worth area and VIE's brand alliance partners. What a great way to get to know people better and grow VIE's footprint and distribution while on our national tour! Guests mixed and mingled as we celebrated VIE's 2019 Dallas-Fort Worth travel guide and the new July Artist Issue.
— V —
ARTICLE CATEGORIES