From Beach to Bay to Dune Lakes
Photography courtesy of La Florida
"Our business's name begins with Ponce de León discovering Florida and naming it La Florida over five hundred years ago. We loved the history," says broker/owner Gay Landreth of La Florida Coastal Properties, a boutique real estate firm in Grayton Beach. She and her husband, Jeff, founded the company in 2002 when they were asked to revitalize sales and create branding and marketing materials for Bella Vita condominiums in the area along Scenic Highway 30-A. "We engaged the co-broker community and rolled out advertising and events using an agency. It was so much fun to own the brokerage and do this for ourselves." The rest, like Ponce de León, is history—but it's not over yet.
Gay and Jeff married in 2001, just months before 9/11. It was a tumultuous time for the whole nation, but Gay says the real estate industry hadn't seen anything like it until this year, when the coronavirus pandemic created a similar wave of disaster that was followed by a significant spike in home sales.
"After reviewing over twenty years of events that effected our market, attempting to find something similar to what was occurring today, I realized that the aftermath of the September 11 attacks was the closest," Gay shares. "The uncertainty of the effects on our national economy, air travel restrictions and fear causing people to prefer traveling via motor vehicle, and low interest rates are all reflected in both of these events. And, in 2001, after a short lull in the Emerald Coast real estate market, there was a significant increase in activity. That's exactly what we are seeing now as the market responds to COVID-19. The 30-A market during the peak of the COVID shutdown saw the number of 'under contract' listings decrease by approximately 40 percent compared to the same period in 2019. We then sampled the data the day after the governor's announcement of the Florida Phase One reopening, revealing an increase of over 56 percent in the same market compared to last year."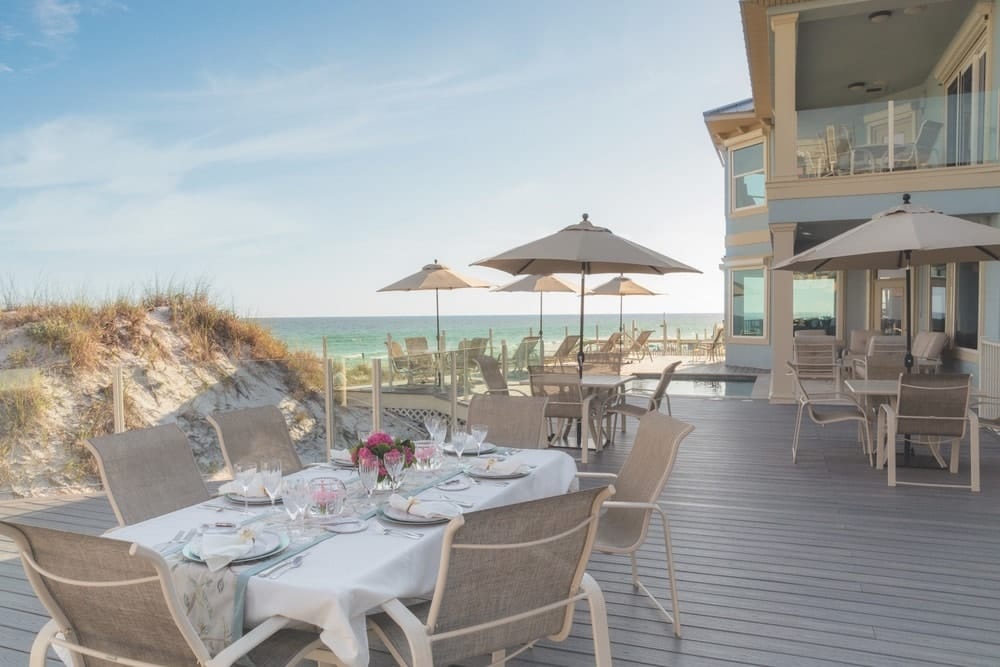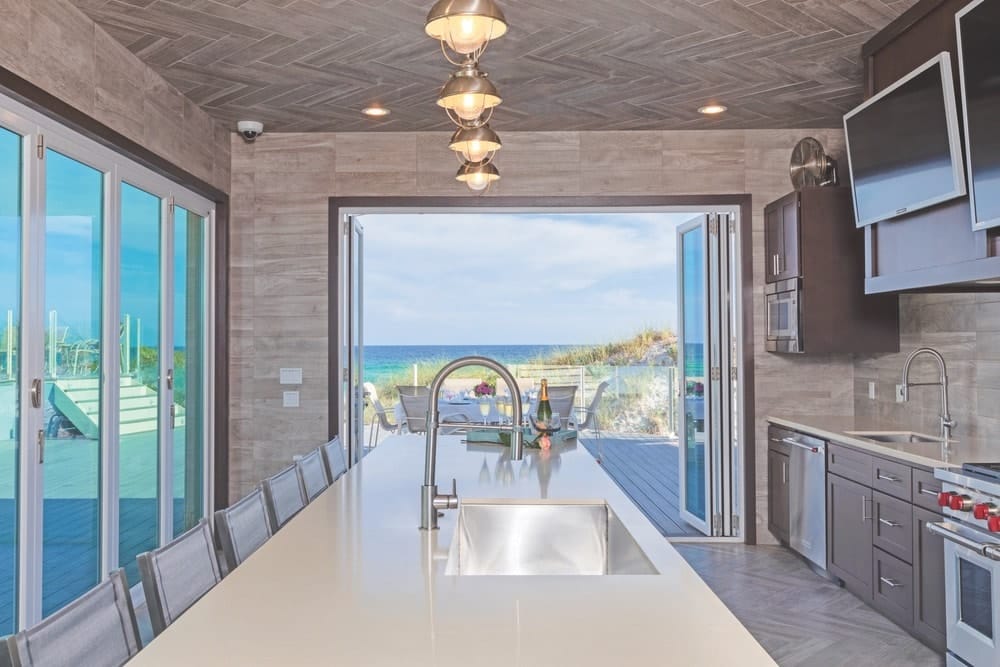 Today, the Landreths and their team at La Florida look to experience and their tried-and-true business methods to continue their success and growth into the future.
"Jeff brings skills honed by his years as a combat pilot and instructor in the US Air Force, and he holds a master's degree in business administration from Loyola Marymount University, which he earned while working on the 'Star Wars' program for the Air Force," says Gay. "His vast understanding of technology and databases and my years of sales experience have been the perfect combination to grow a thriving real estate agency. I began actively working in the field of real estate in my early twenties, but I developed my skills early on as a top Girl Scout Cookie salesgirl!" she laughs. "We met when Jeff was stationed at Eglin Air Force Base, and I encouraged him to get his real estate license as he was also an investor in preconstruction properties and the stock market. Jeff was still flying when we began La Florida; he knew how to lead missions from across the globe and applied those skills to our business. He also brings perspective when there is a tough day at the office—he will turn to me and say, 'No one died today because of real estate.' He understands the importance of what we do and the impact the industry has on the economy and on individual lives, but it's good to have that broader perspective."
VIE sat down with Gay and Jeff of La Florida to discuss the growth of their business, the incredible lifestyle in Northwest Florida, and more.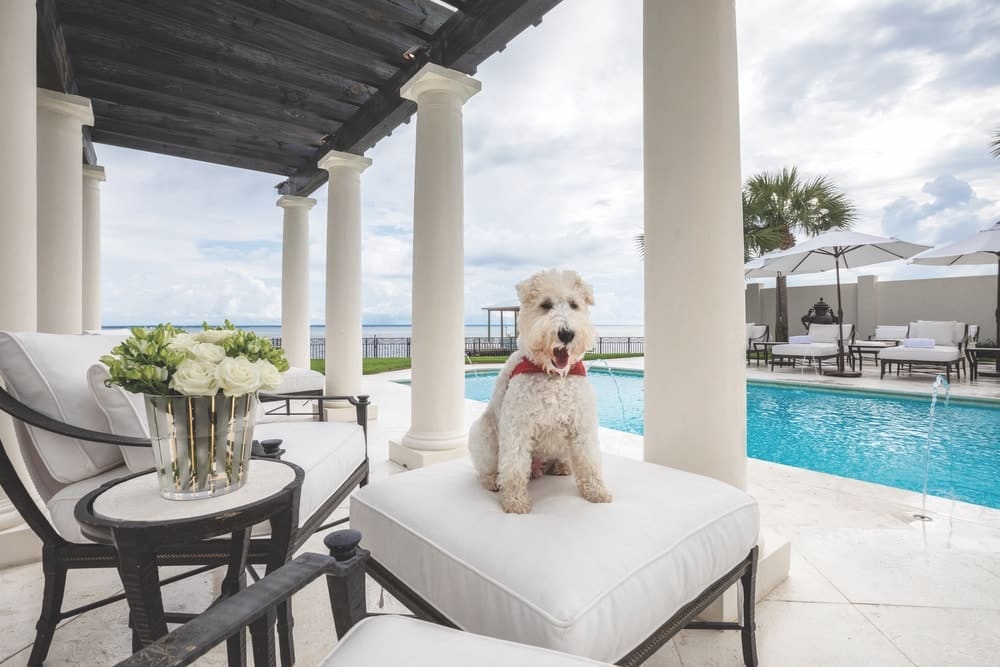 VIE: You've been selling and helping buyers with real estate in Northwest Florida for four decades, a major achievement in any field. How has this given you market expertise in this area and beyond, and what are some of your greatest accomplishments?
Gay Landreth: I began my real estate career working for renowned Trammell Crow Farnsworth Companies. I gained a wealth of knowledge in commercial and industrial real estate, which translated into brokering, training, and leading teams to bring resort neighborhoods and high-rise condominiums out of the ground from concept to closing. I have a list of "firsts" to my credit—one was in 1979, selling the first beachfront tower in Sandestin during a time when 19 to 21 percent interest rates were the norm. Others include closing multimillion-dollar sellouts and being the first female to broker a high-rise in Destin—the Destin Yacht Club on the harbor. That gave me a great sense of accomplishment. "Greatest achievement" depends on perspective, but as a mom, I think that supporting two daughters as a single mother with breast cancer and going through chemo and radiation would be considered an awesome accomplishment. I know what it is to say, "I will live and not die and tell of His glory!"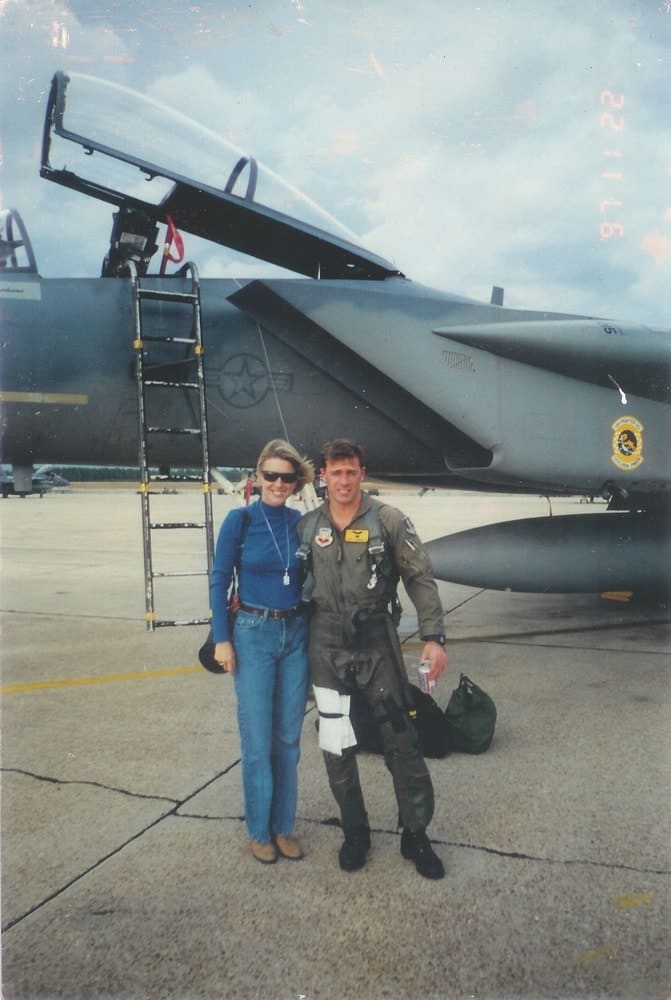 VIE: When you help your clients find the perfect property, it's all about the customer. You're not just selling them a house—you're asking them, "How do you want to live?" What are some things you look for to help clients create their ideal lifestyle?
GL: We strive to assist clients in finding not only a good value but also a quality home they will enjoy for years to come. That means a place and neighborhood that will fit the way they live and entertain. If we can catch their dream and vision, we can make it a reality through our diligence and market knowledge. By listening carefully, we look for cues that inspire them. We ask a customer to tell us their heart's desires: What are your architectural and interior preferences? Is this a place to create memories or strictly an investment home? How will you spend your time? Do you want to walk to restaurants and shopping? Do you need space for kids to play or a dog to run? Do you want a "plug in and play" house, or do you like the idea of fixing up and putting your own brushstrokes on a home?
"If we can catch their dream and vision, we can make it a reality through our diligence and market knowledge. By listening carefully, we look for cues that inspire them."
We tell our customers, "You don't have to see everything, but you won't miss anything!" They can expect an in-depth itinerary and thorough tool kit for listings complete with market comparatives, community and property sales histories, and more. In some cases, days of preparation ensure our customer experience is seamless. Other times, we have short-notice requests, and the La Florida team meets the needs of those customers with the same exceptional service level because we have these processes in place. Drawing from forty years of market knowledge, I almost have a mental index of communities and properties I go through when listening to the needs of our customers. At the conclusion of their time with us, most all of the information is at hand to make an informed buying decision.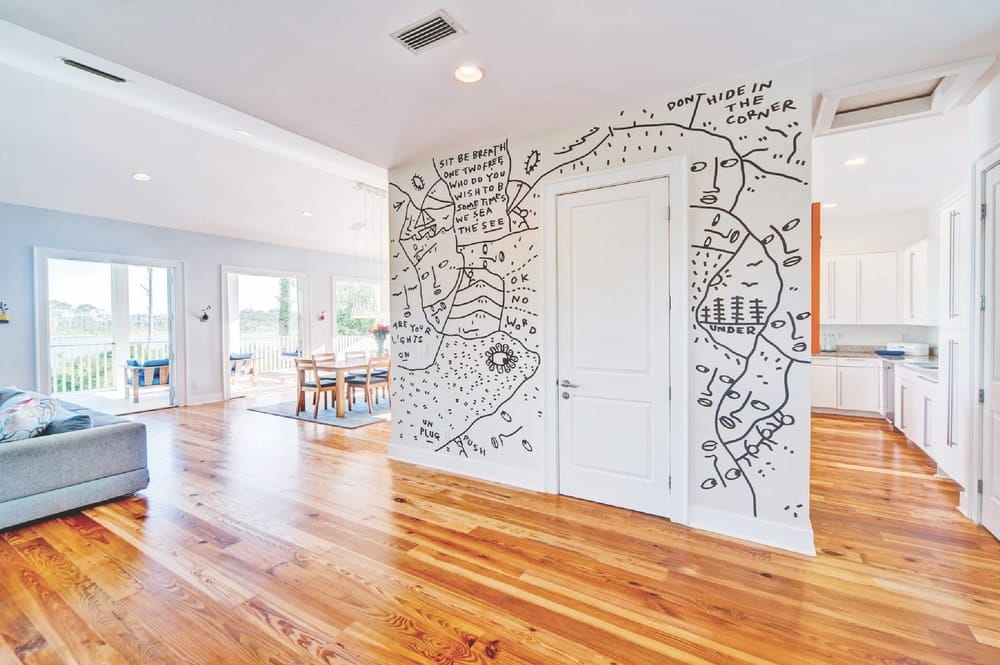 VIE: Living "on the water" doesn't just mean finding a Gulf-front home along the Emerald Coast. Can you tell us about some of the other opportunities for homebuyers who want a waterfront lifestyle?
GL: That's a great question, and while Gulf-front living is spectacular, many locals opt for being off the beaten path. The Emerald Coast offers numerous unique lifestyles where access to a county beach or state park beach is still within minutes. Many year-round residents and second-home owners find themselves drawn to the privacy and appreciate the diversity of flora and fauna that can be found on rare coastal dune lakes, the bay, and the sound. These areas abound with opportunity for lovers of the outdoors; the bay and the sound are teeming with fish to be caught and playful dolphins to watch. Boat owners can cruise on the water to restaurants and tie up at a marina or dock for lunch or dinner. The rare coastal dunes lakes are found only in a few places in the world and are a treasure being sought by a new generation of buyers. Paddleboarding and kayaking excursions are a great pastime, and some residents use them as a fun and convenient way to get to the beach. After adventurous anglers and boating enthusiasts return home with sun-kissed faces, it is not unusual for them to check their crab traps and sit on the dock to let down another line while watching the sunset.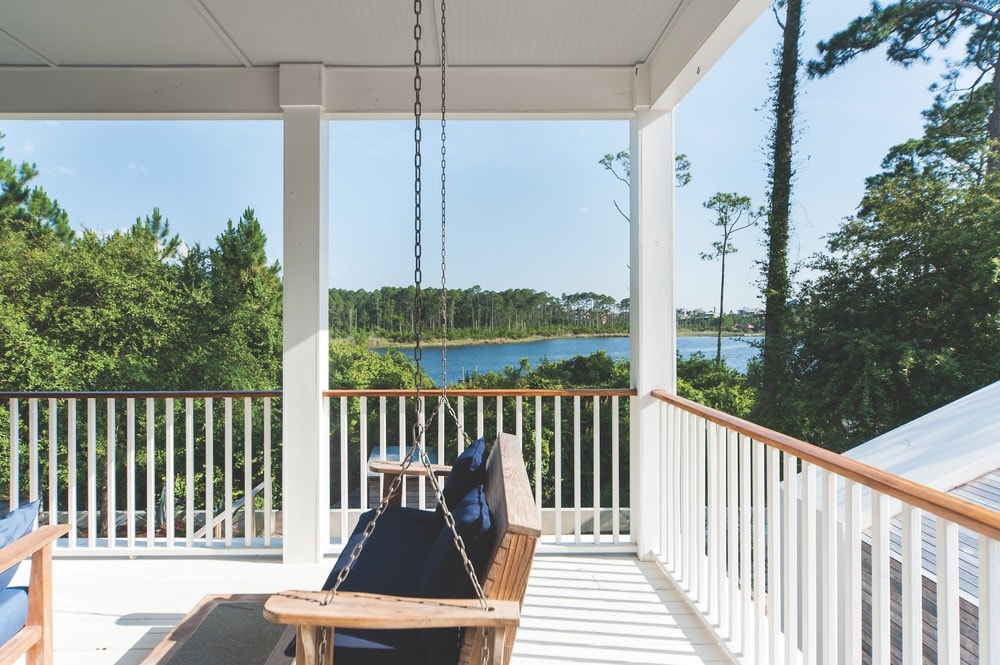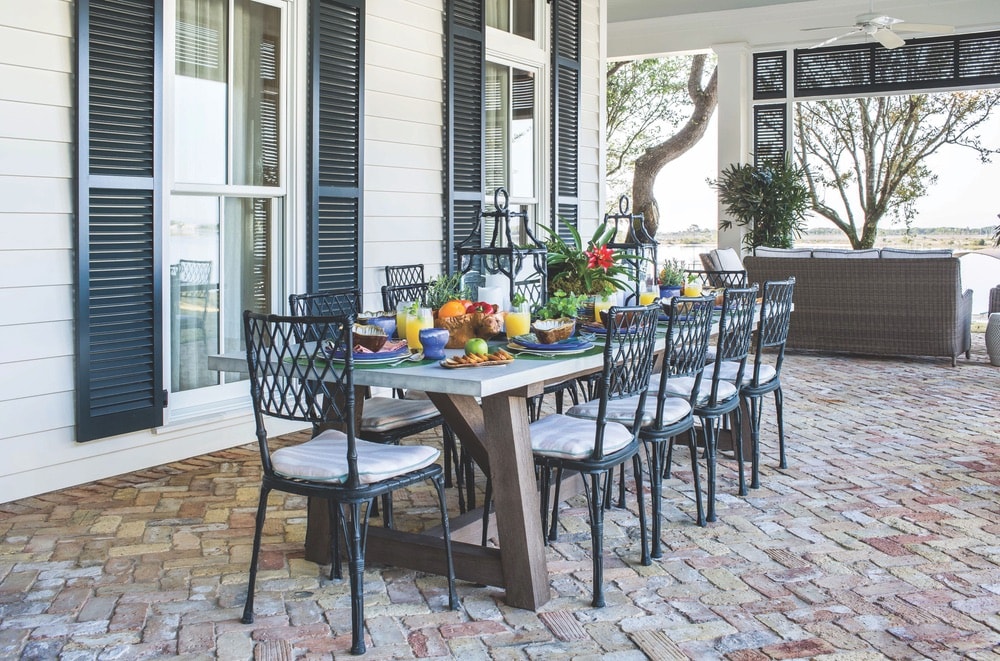 VIE: Your expertise doesn't end with helping clients find the perfect home. You have also mastered the art of branding and marketing for your sellers. How has this helped your business and your clients?
GL: Frank Lloyd Wright said, "If you wisely invest in beauty, it will remain with you all the days of your life." At La Florida, we discover the beauty in each home, each condominium, each blank piece of sand or raw land, and invest in that beauty. It is about turning a vision into reality. This is what drives us and inspires us, and we are committed to helping our clients make it happen.
We fully immerse ourselves in the property, envision what one will experience when enjoying the home and community, and breathe life into them. On the drawing board or in existence, we tell the compelling story that draws one in to discover more. We delve into the history of the land, community, or area, whether it is the pirates naming Blue Mountain for the blue lupine that was in bloom when they sailed by or the sordid tale of a soldier claiming Navarre Beach for his love.
We tell our customers, "You don't have to see everything, but you won't miss anything!"
For example, we produced a lifestyle video for 71 Coquina showcasing not only the house but, more importantly, the enjoyment of the dune lake lifestyle, then followed up this production with a general Gulf Coast lifestyle production with a family enjoying a beach bonfire and s'mores.
For the bay-front home we dubbed Les Bon Temps, we were inspired by A. Hays Town's Louisiana home designs. We compared the home to "really good gumbo" with all the parts that come together to make the perfect dish. We held Mardi Gras–themed open houses and had king cakes flown in from Haydel's Bakery. The balconies that ring the courtyard and fountain were adorned with Mardi Gras banners, decorations, and beads.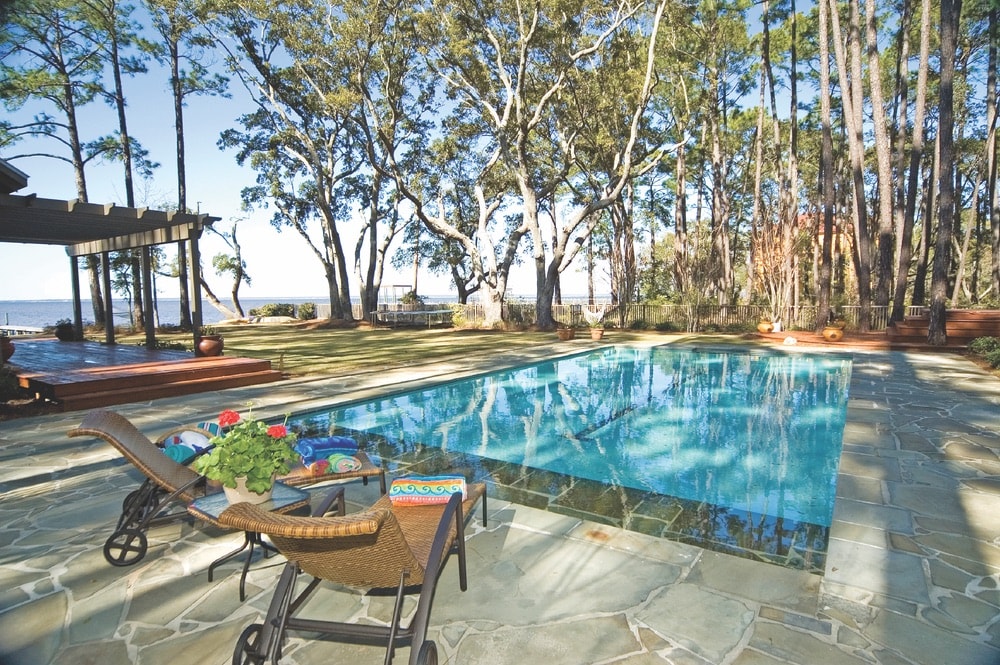 VIE: Another part of your brand ethos at La Florida is "service before self." Tell us a little about what that means to you and why it is the way you choose to operate.
GL: "Service before self" flows naturally from each of us at La Florida. If you put your customer first and have a servant's heart, even in the small things, you will be rewarded. That reward could be as simple as the satisfaction of knowing you have done the best you can do for their highest good. Whether it's a CEO, CFO, or celebrity purchasing a multimillion-dollar home or a couple on a budget looking for their starter house, we treat everyone fairly, and they are all blessed with really lovely closing gifts as a token of our gratitude. We worked with one celebrity who wrote me into her book as a character—I guess that was my closing gift! We also take our customers' privacy very seriously and take appropriate steps to ensure that.
This mission of service carries over into our personal lives as well. Jeff currently serves on the Northwest Florida Ballet Board of Directors and the MidSouth Bank Advisory Board, chairs the Multiple Listing Service Committee, leads a weekly men's Bible study, and has previously served on the Sinfonia Gulf Coast Board of Directors. I continuously serve in women's ministry and served over ten years on a bank advisory board. We are very committed to giving our all to our community in addition to our La Florida Team and clients.
— V —
---
To learn more or view properties, visit LaFlorida.com.
ARTICLE CATEGORIES