By Andre Dominick, Realtor |
Photography courtesy of Chas Galloway
Even for discerning, savvy buyers, real estate transactions can be complex and daunting. When a close friend approached me for guidance on purchasing a new property, I had the privilege of stepping into the role of a trusted advisor. This journey taught me about the value of trust, friendship, and the satisfaction of helping someone achieve their goals and dreams. It was my honor to navigate the world of waterfront property to help them secure the perfect place, a family legacy estate.
T
he journey began when my friends, Bob and Maggie Dickhaus, expressed their desire to look at Gulf Front home options. Knowing the importance of having a trustworthy advisor in such a significant undertaking, they turned to the La Florida team. Our friendship had always been very special to my wife, Diane, and me, which made me deeply committed to helping them make the right choices throughout this process. We started the journey in December 2022 by looking at a modern Gulf-front home and several others in early 2023. These were no "match" for them; they are preservationists and love their trees and privacy. Together, we discussed their must-haves and nice-to-haves in a property. However, this did not have a timeframe, as they lived on a coastal dune lake in a well-appointed, custom-designed residence with Gulf views and were happy to wait for the right opportunity. Throughout this phase, I researched and evaluated potential properties that matched their criteria, offering insights into each property's pros and cons.
One day, I received a call from Bob and Maggie after they decided they wanted to see an expansive property on the beautiful Choctawhatchee Bay. This unique estate piqued my curiosity, as it had theirs. We set up a pre-showing with the listing agent, educating myself on the vast details of such an estate.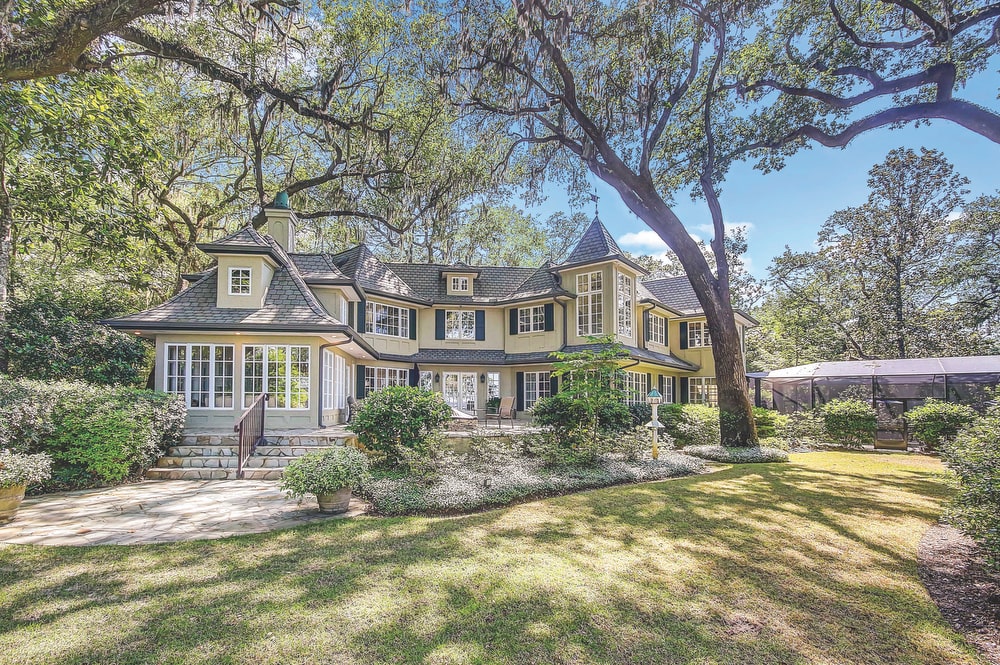 On the day of the showing, the sun was shining, and there was a slight breeze in the trees. After following the meandering half-mile driveway, we found the primary home, carriage house, and garage beneath an enchanting canopy of century-old oaks. Designed by North Carolina architect Dennis Lehmann, the main home and carriage house showcase a gracious Tudor-style architecture featuring sloping gabled roofs, intricate interior details, and breathtaking water views. In addition to lush landscaping created by landscape architect Don Chism, the property offers seventeen acres of uplands—a fantastic fit for my friends' love of nature and privacy! As we walked out on the deck over the bay, toward the boat lift, the most awesome sight appeared—a dolphin was swimming circles in the bay looking for food. I had a feeling right then and there that this was a divine intervention and a great sign. I said to them that the grandchildren would absolutely love this.
It is exciting to see their vision unfold as this one-of-a-kind bayfront estate undergoes a transformation thanks to its new owners.
Once the clients knew this was their property, we navigated the negotiation process together. Our team at La Florida provided guidance on making an initial offer, handling counteroffers, and conducting numerous inspections. However, due to the complexities of this estate, we needed to involve their real estate attorney, Kirby Williams from Barker Williams, to handle some of the intricate details. Bob and Maggie felt confident knowing that they had a team with expertise by their side. Bob and Maggie decided to utilize the services of Shoreline Title, also led by Williams and his team, for their title and closing documents. This ensured that every detail was handled correctly, diligently, and easily. They even commented on how efficient and smooth the closing process went.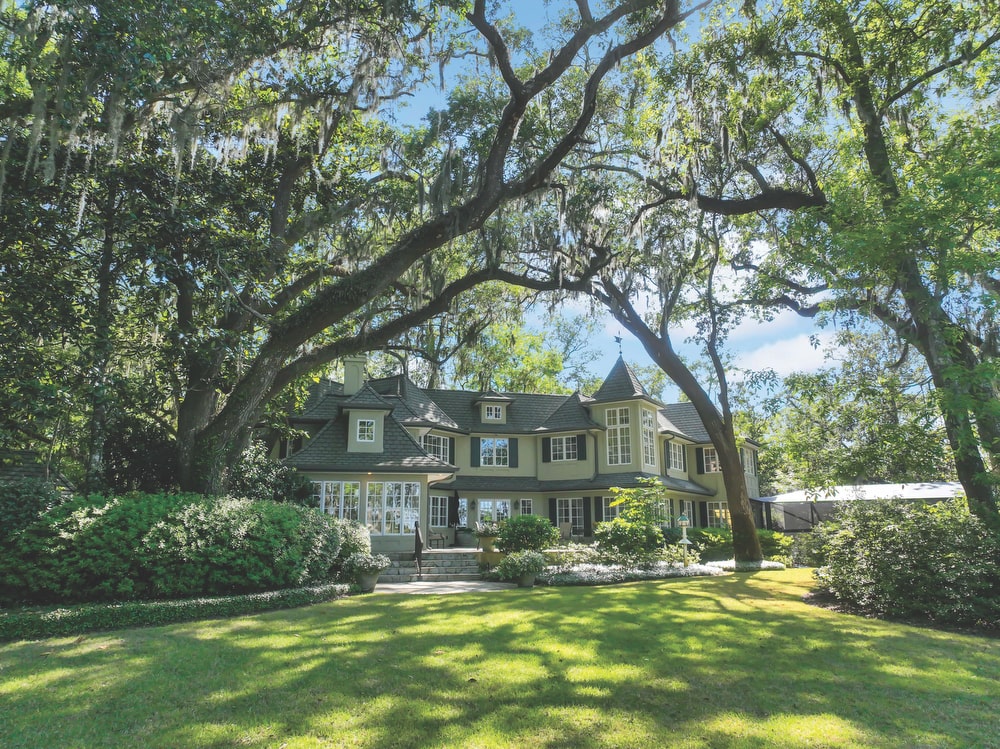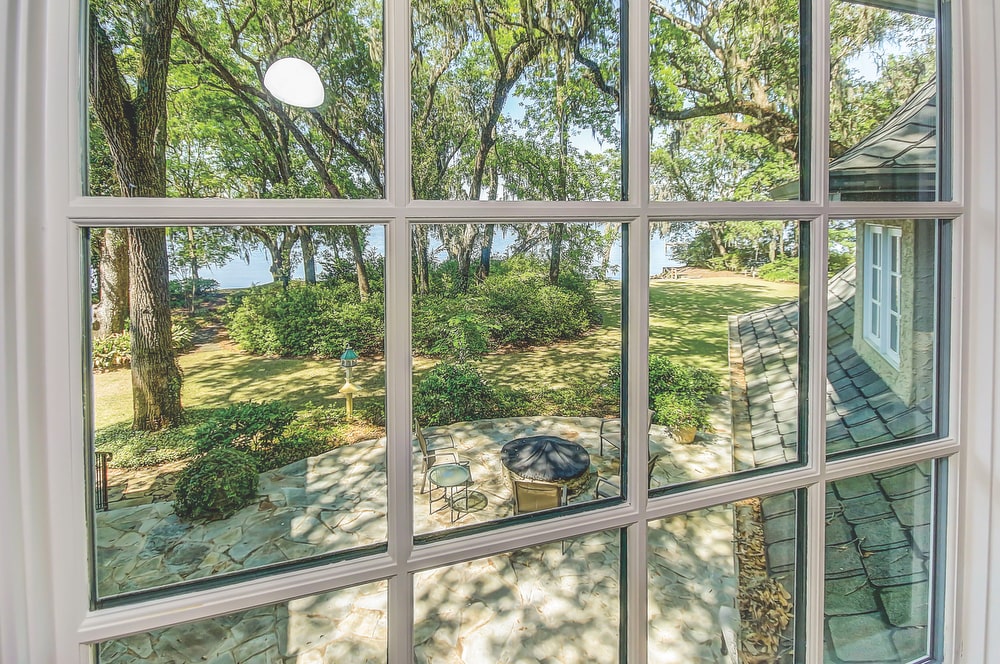 After months of hard work, dedication, and deliberation, Bob and Maggie closed on their dream estate. We celebrated this milestone with a champagne toast on the dock of the bay. It is exciting to see their vision unfold as this one-of-a-kind bayfront estate undergoes a transformation thanks to its new owners.
Assisting a friend in purchasing such an amazing estate was such a rewarding experience. Our team at La Florida was able to help Bob and Maggie make one of the most significant investments of their life. Their testimony speaks volumes and means the world to me: "Andre is a real pro! He and his team went above and beyond our expectations in both researching information about the property we purchased and proactively helping us throughout the purchase process. Andre is detail-oriented and a consummate professional."
It's stories like these that make it all worthwhile for real estate professionals around the world.
— V —
---
Visit LaFlorida.com to learn more, see available properties, or make an appointment with a real estate professional.
ARTICLE CATEGORIES