Ladylike Chic Makes a Comeback
By Lisa M. Burwell |
Photography courtesy of Paul Costelloe
Held in the opulent Palm Court Ballroom of London's Waldorf Hilton the evening of Friday, February 20, 2015, Paul Costelloe's "Jewels in the Mist" showcased a collection that was inspired by and created in the beautiful medieval village of Corinaldo in the Marche region of Italy. Over the centuries, the idyllic area has been home to numerous talented creators, including Raphael, a master painter of the Renaissance. In a nod to that artistic period, Costelloe's collection featured handcrafted tweeds and jacquards in spectacular jewel tones: emerald, mulberry, blush, fuchsia, sapphire blue, and bittersweet orange. Choreographing the runway through the marble-clad 1920s ballroom and using seemingly extra-tall models (perhaps that can be attributed to the massive piles of hair in modernized Edwardian updos) was fresh! This was one of my favorite shows at London Fashion Week, and the fact that this designer hails from Ireland (my second home) made me feel an even stronger connection to him.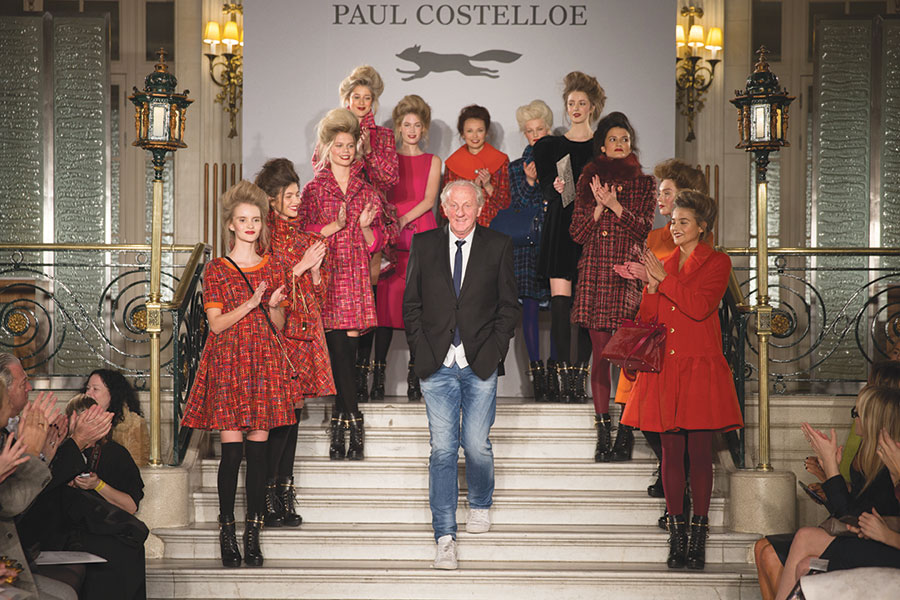 If Costelloe's designs communicate anything about the culture and the women he designs for, there should be a return to dressing like a lady—but with an updated point of view—for the fall and winter this year. Of the collection, Costelloe says, "This reflects my passion for color, textures, and femininity to flatter and celebrate the female form." Since fashion is wearable art and has an impact on how you feel as you present yourself to the world, if you were to don clothes from his collection, you'd be communicating modern femininity and elegance with a whole lot of "kick"! The whimsical personality of the collection, coupled with superb craftsmanship, reveals a very confident and unique designer.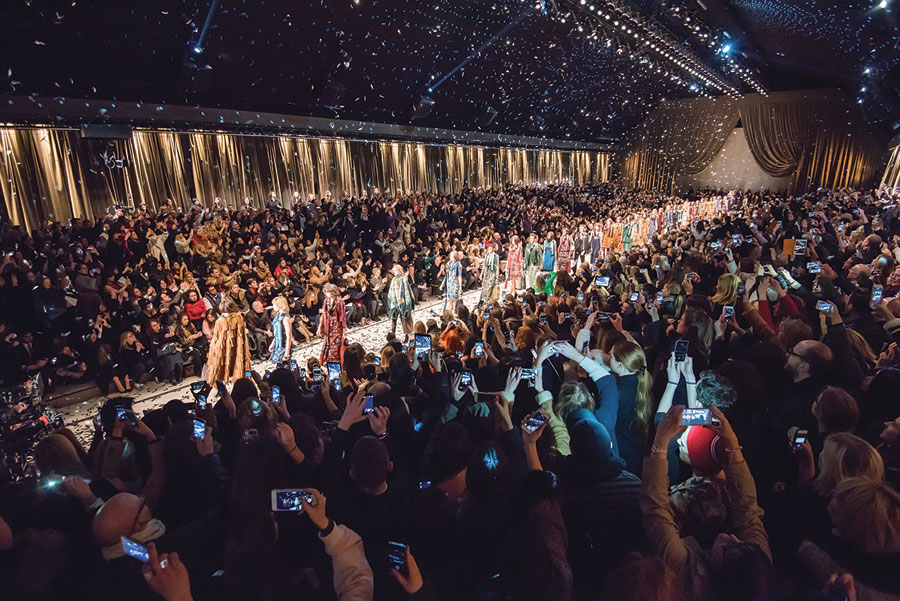 An established name in British fashion for over three decades, Costelloe studied and lived in Paris and Milan during his early years with stints in New York and Philadelphia as well. In 1994, he opened his flagship UK store in Knightsbridge. According to his biography from the British Fashion Council, he is "always practical and refreshingly free of pretension." Costelloe's résumé also includes having designed uniforms for national airlines such as Aer Lingus, British Airways, and Delta Airlines, and sports teams such as the England Women's Cricket Team and the Great British Federation Cup Women's Tennis Team. Most recently, he designed the looks for the wives of the European team at the Ryder Cup in Chicago this year.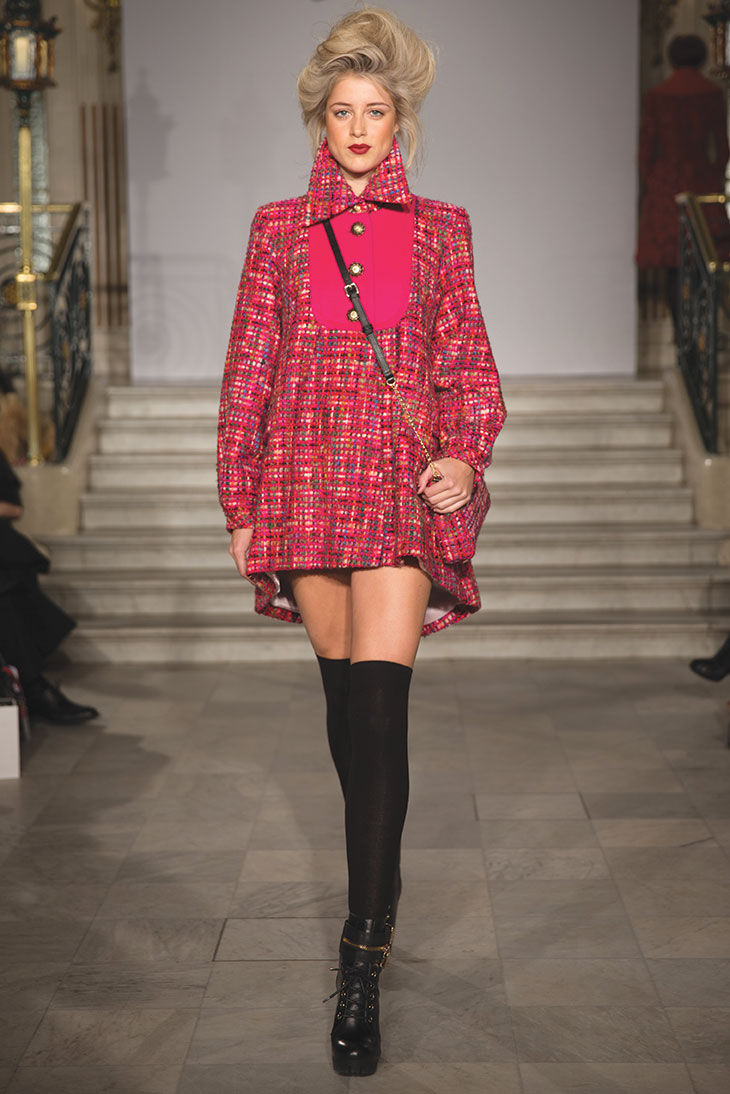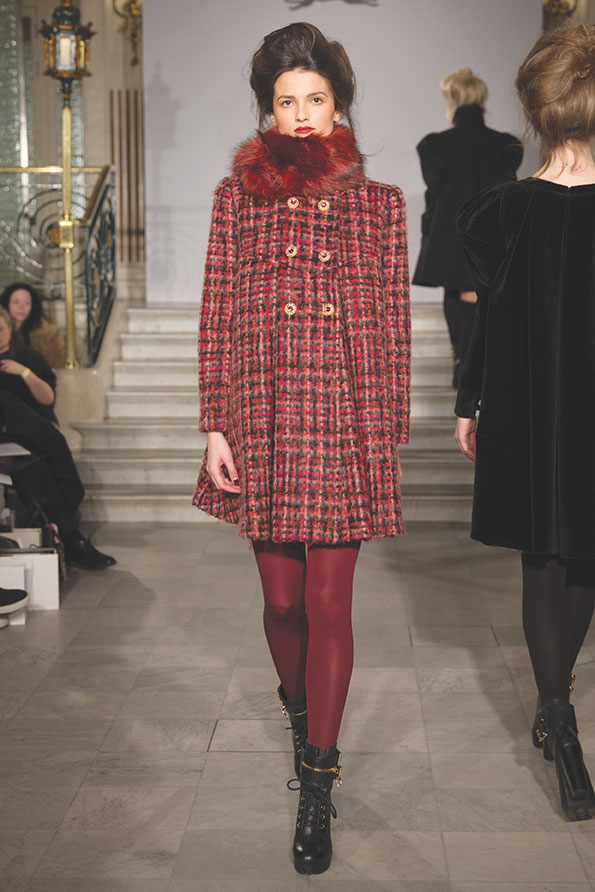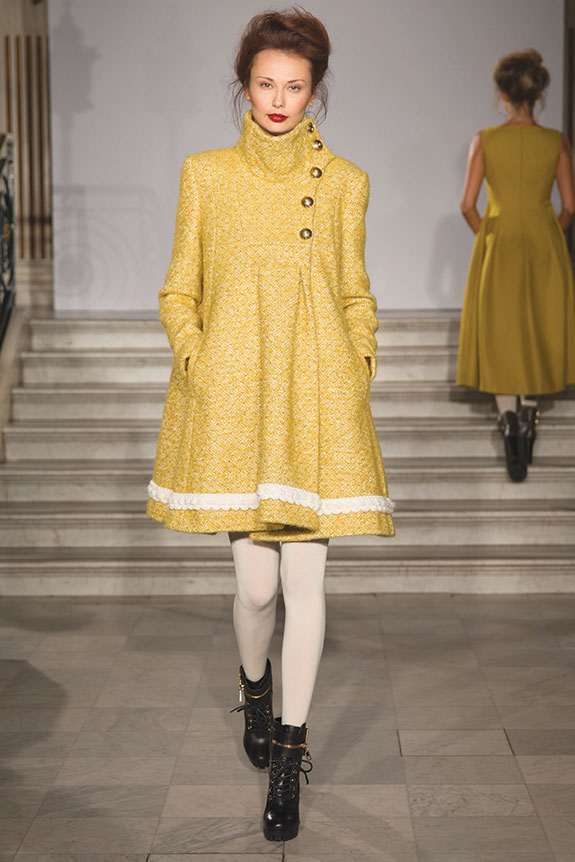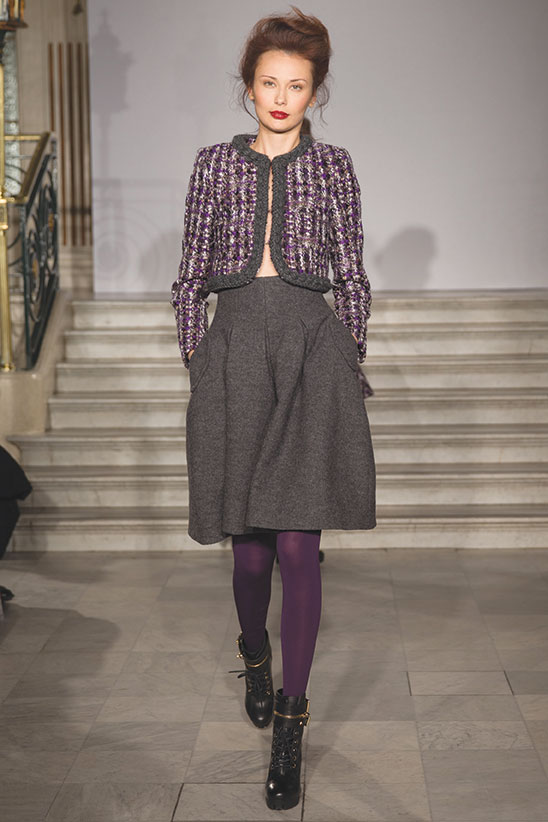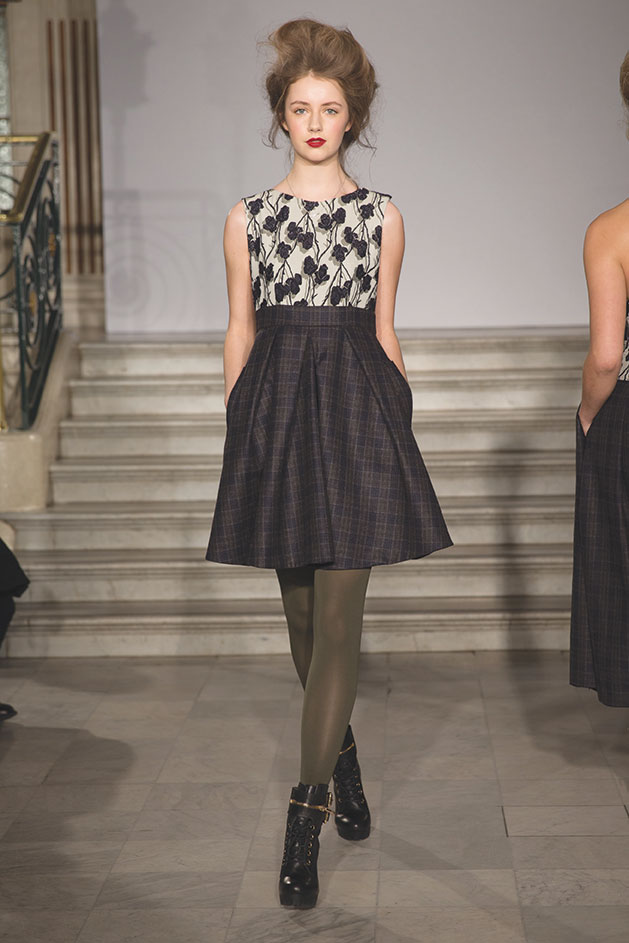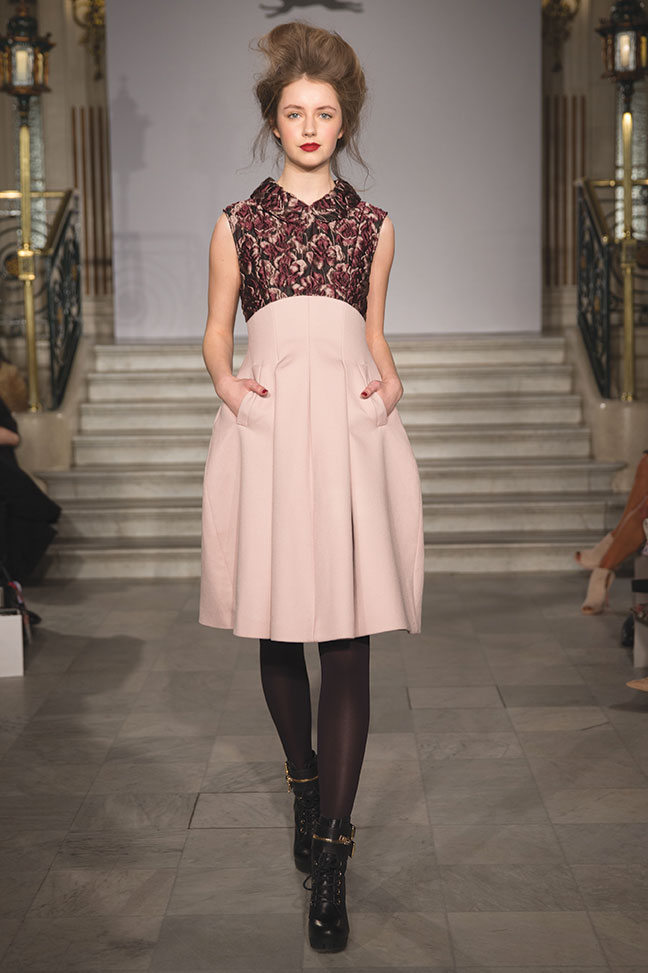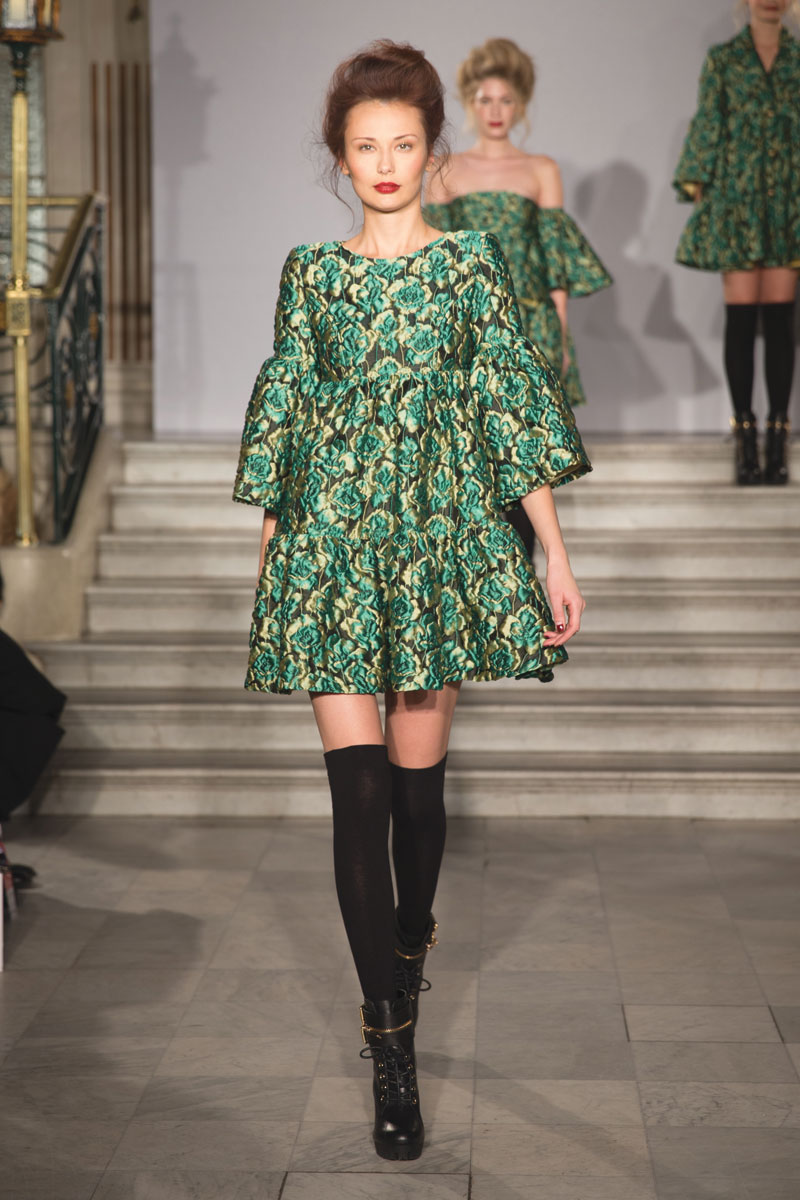 Paul Costelloe continues to build his womenswear business in the UK and Ireland and to strengthen his brand by emerging into a diverse array of other product lines including menswear, housewares, jewelry, handbags, and corporate wear. Costelloe hopes to deepen his brand's roots in the UK and Ireland while also exploring new territories abroad and embracing the global prospects opening across the industry.
— V —
---
To learn more, visit www.paulcostelloe.com.
More from London Fashion Week
From February 19 through 24, the British Fashion Council invited top fashion designers, models, buyers, and media from around the world to come together in London for a first look at the 2015 autumn/winter styles. Somerset House, a major cultural arts hub in the heart of the city's theatre district, played host to the event's headquarters, main runways, and designer showrooms—other venues around London also held events and exclusive runway shows. Highlights included an enormously well-attended presentation by Burberry Prorsum, a leaf-strewn runway and vintage-inspired looks at Jasper Conran, celebrities sitting front row at many shows, and much more. The British Fashion Council holds events throughout the year with the mission of recognizing and celebrating artistic talent in the industry, and this season did not disappoint!
ARTICLE CATEGORIES