Bringing Design to Life
By Jordan Staggs | 
Photography courtesy of Ken Ganeaux
In the coastal communities of Northwest Florida's Scenic Highway 30-A, many elite custom homes line the beautiful pathways, walking trails, and white-sand beaches. Their facades range from traditional and Southern to clean and modern, and most interiors seem to capture the whites, soft blues, and sandy hues of the Gulf Coast. Interior designer Ken Ganeaux, who has worked on residential and commercial projects in the area for twenty years, strives to stand out in a sea of beach-inspired looks and colors.
Ganeaux's midcentury-modern style is a refreshing yet classic look that, perhaps surprisingly to some, melds seamlessly into the 30-A area's eclectic mix of architecture as his principles value both nature and practicality.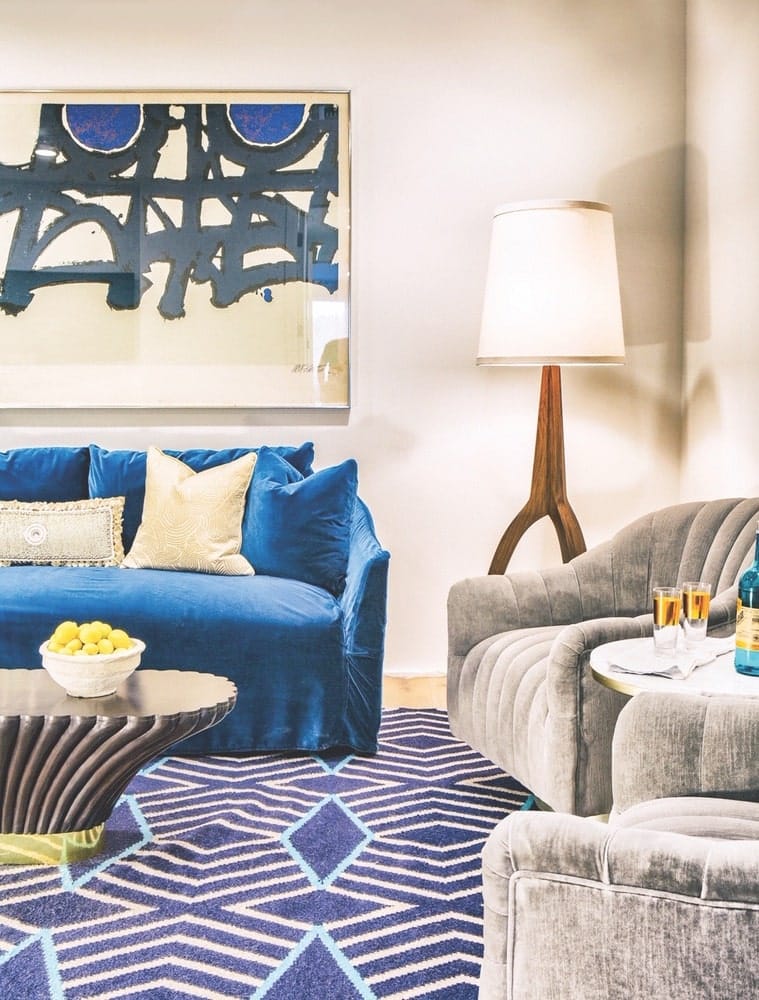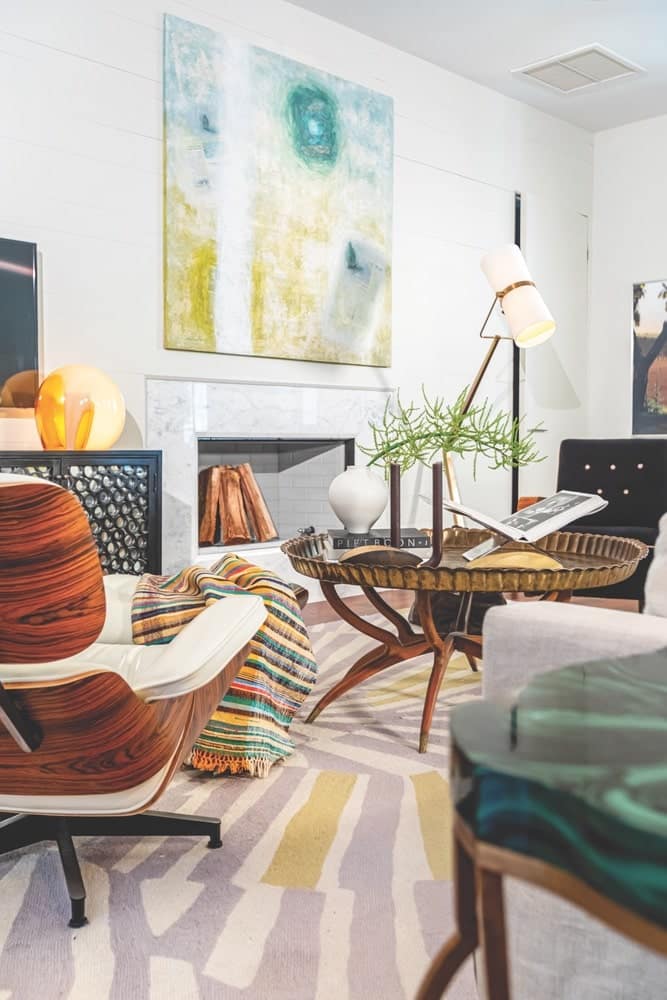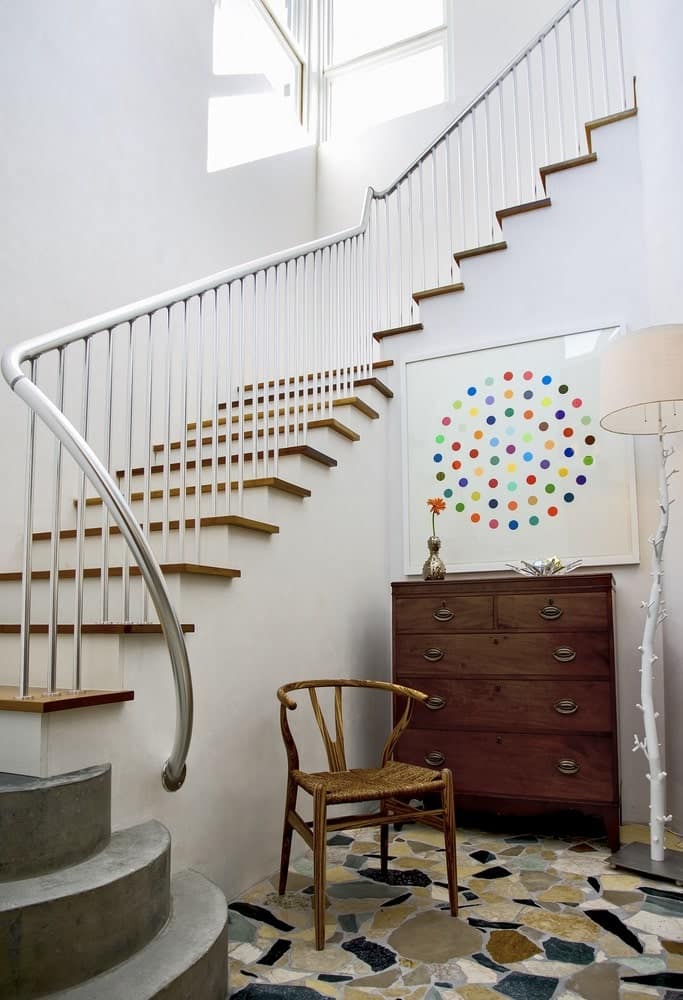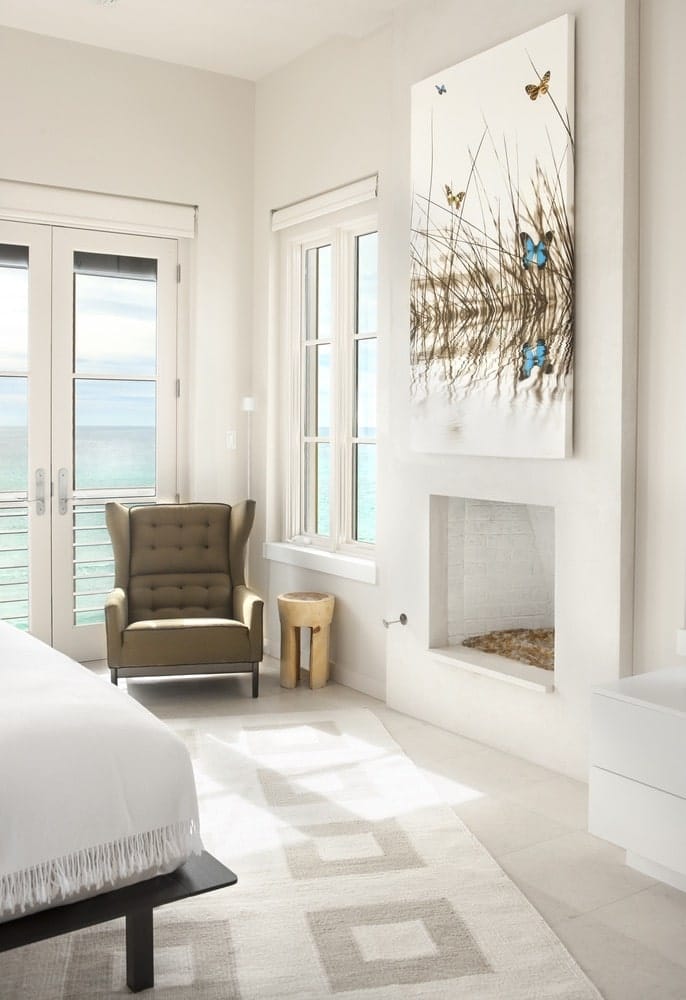 "Growing up close to Fallingwater by Frank Lloyd Wright inspired me to move into form
and function in design," Ganeaux shares, "relating the outdoors to the indoors, making sure everything in a space has a purpose, and bringing a sense of joy and comfort. Kelly Wearstler is my design idol; she has a very edgy, stylized approach that I relate to. Miró, Picasso, Damien Hirst, Chagall, Julian Opie, Anna Halldin-Maule, and Friedemann Buehler are artists I have been afforded the luxury of purchasing for clients."
As a child and teenager in Pennsylvania, Ganeaux says he was always encouraged by his parents to embrace what he wanted and to learn how he could achieve it through being an independent go-getter. His father, an automotive engineer who worked for GM, Volkswagen, Porsche, and Audi, no doubt passed along a strong work ethic, while his mother was the more artistic of the pair. "We were always taught the value of being self-sufficient and that life is not just handed to you; you have to work hard and stay focused to obtain the goals you set for yourself," says Ganeaux.
Its elements incorporate a blend of old and new, with the natural furnishings lending a softer side to some of the sleek, hard lines found in a lot of new construction today.
It wasn't too difficult for the young man to figure out what he wanted to do in life. "I have always had a love for all things in the home industry," he shares. "I bet I rearranged my bedroom at least a thousand times when I was growing up. I scoured garage sales, curbside gems, and refurbished furniture to get the look I wanted."
As an adult, Ganeaux made a move to Nashville and assisted on countless renovations and other home projects as he learned the skills and trades that would propel him forward in the industry for which he was so passionate. No job was too big or too small. These experiences prepared him to form his studio, Ganeaux Designs Inc., when he moved to Northwest Florida.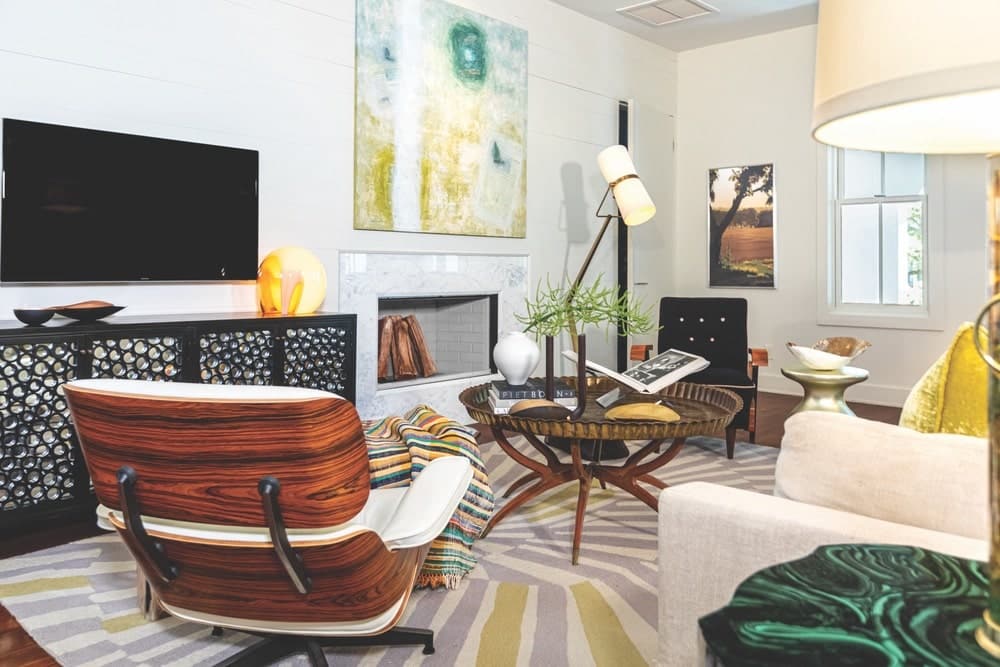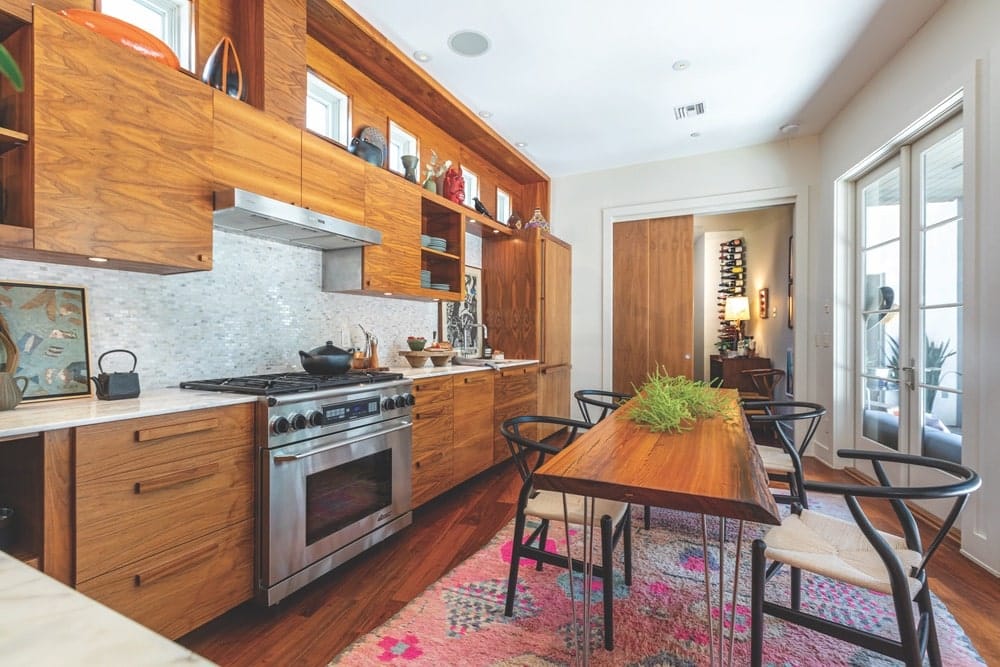 "I studied interior design, which gave me the skills of color theory, spatial relations, and styling," he recalls. "Moving to the beach twenty years ago and forging a new path of working with clients through architect selection, home functionality, and even down to furnishing and the aesthetics of everyday life have been such rewarding experiences. They've ultimately resulted in valued personal relationships built between my clients and myself. I have made lifelong friends and traveled across the country to assist with other commercial and residential projects stemming from these ties."
"What I love about living and working in this area are the amazing architects, designers, and craftsmen here and the sense of pride in one's everyday skill set."
His style of "organic modernism," as Ganeaux refers to it, is a timeless mix of nature-inspired organic materials and more modern pieces that can be adapted to any architecture or location. Its elements incorporate a blend of old and new, with the natural furnishings lending a softer side to some of the sleek, hard lines found in a lot of new construction today. "Organic modernism is an aesthetic that speaks to me," the designer explains. "I feel the architecture of the home sets the tone for the style of the interiors, while mixing old and new gives the home character and a sense of history."
One of Ganeaux's favorite examples of his style is a "his" bathroom design in a Gulf-front home along 30-A's beaches. The challenging project first required taking over part of an existing porch to extend the bathroom while maintaining the porch's integrity and aesthetic. The shower brought nature indoors with a gorgeous mosaic tile mural created by pixelating a photograph that showed the dunes, the Gulf of Mexico, and the surrounding vista. Ganeaux worked with a tile creator in Venice to achieve the look. "The mosaic adorns an entire wall in the bath, topped with a frosted-to-clear switch-activated window strategically placed for privacy," he says. "This incorporated the feel of an outdoor shower with all of the modern, luxurious amenities of a spa at home."
Ganeaux also consulted on design and worked with the talented Allyson Runnels of Laura Allyson Interiors and Premier Development Group to curate finish selections for owners to choose from when personalizing their residences in the luxurious Thirty-One on 30A Gulf-front property in Seagrove Beach. "I was given the opportunity to furnish the model unit, and I mixed contemporary, organic, and midcentury styles to achieve a very peaceful but elegant look," Ganeaux says.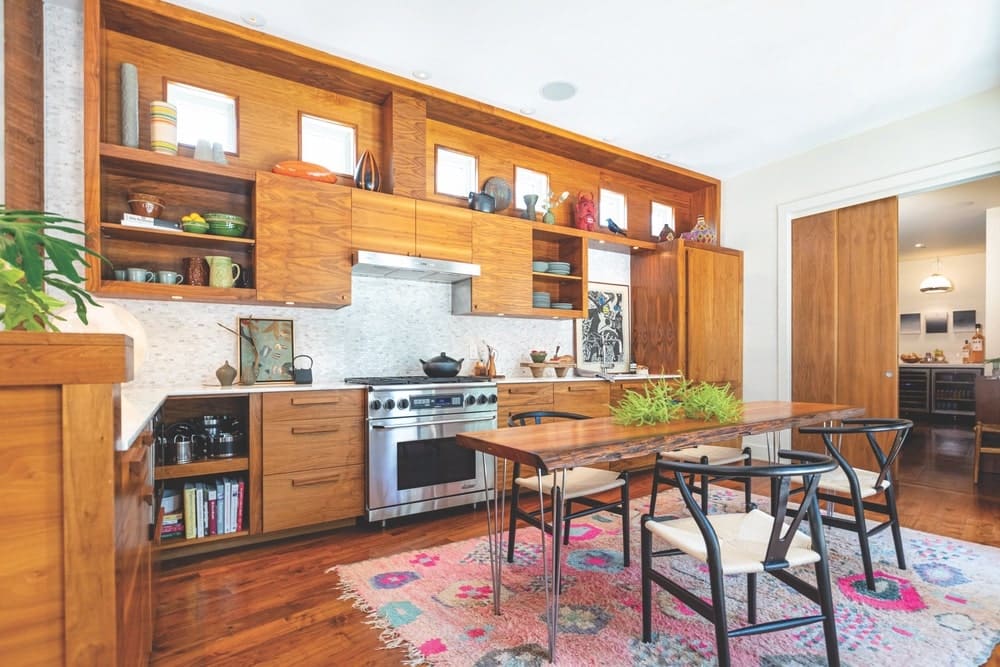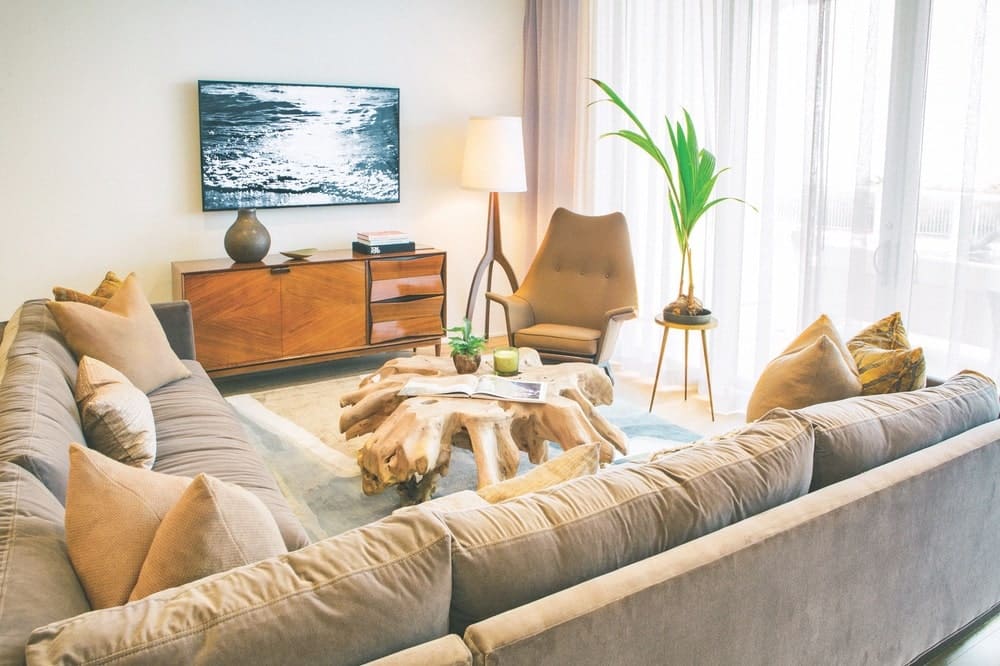 Often adding elements that stand out through textures, lighting, and unexpected materials, Ganeaux says he enjoys working on both residential and commercial projects, whether it is helping an owner fill their new home with the things they love or assisting realtors and property developers with staging. "Residential design gives me more of an opportunity to truly get to know my clients: how they live, what brings them joy, and how to find common ground between my vision and theirs to ultimately give them an emotional and physical connection to their new home at the beach. Commercial design is all about the functionality and durability of the space. It forces me to become very analytical, making sure every last detail is thought through."
He continues, "Every project is treated with the same respect and nurturing. What I love about living and working in this area are the amazing architects, designers, and craftsmen here and the sense of pride in one's everyday skill set."
Although the world has experienced some setbacks due to the coronavirus pandemic—and the design industry is no exception—Ganeaux says he has been working through it and staying positive. "I am using this time to reevaluate my priorities and place importance on things that matter the most. Every day is a new day and not one to be taken for granted."
— V —
---
Stay tuned to see more work from designer Ken Ganeaux when you follow him on Instagram @ganeauxdesigns.
ARTICLE CATEGORIES