By Audrey Johnson | 
Photos by Beautiful Exchange Photography
Kelsey Barnard Clark may have burst onto the culinary scene as the winner of Bravo's Top Chef Season 16, but to put her in a box would be to thoroughly underestimate her abilities. Clark is what my friends and I refer to as a conscious creator: someone who is in tune with what she wants and inspired to take action.
"I'm not just a chef," Clark said to me on her back porch in Dothan, Alabama, last September. "I spend more time gardening than cooking." The day started off hot—Alabama hot—as in sweltering. By afternoon, clouds moved overhead and brought a breeze with them to cool things down just enough for us to walk around the garden and sit for a spell on the covered back porch of Clark's two-story Colonial Revival home in the town's Garden District. It's within walking distance of her downtown eatery, KBC.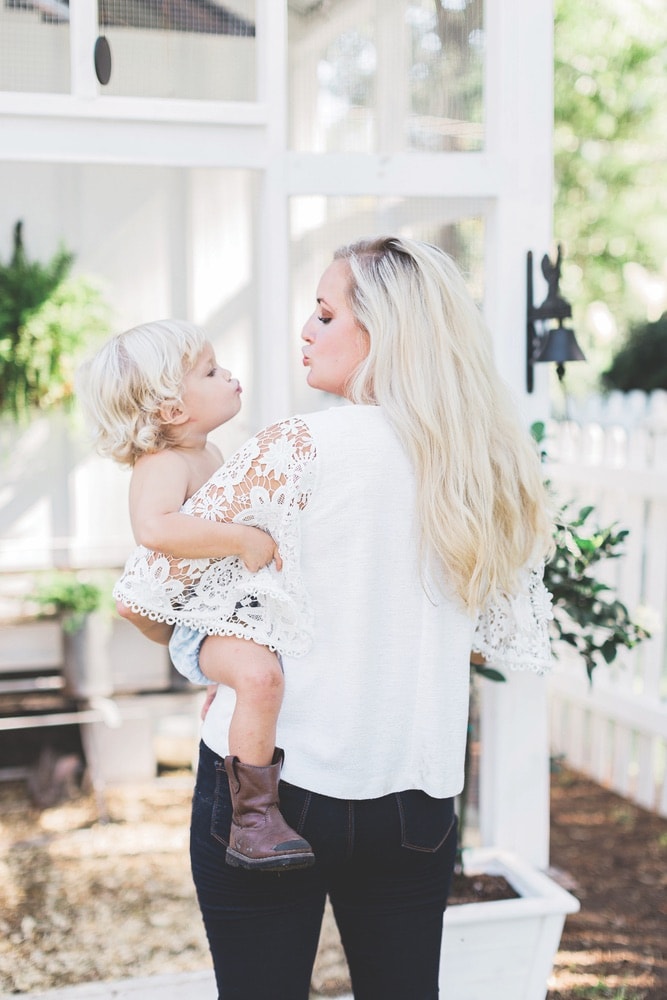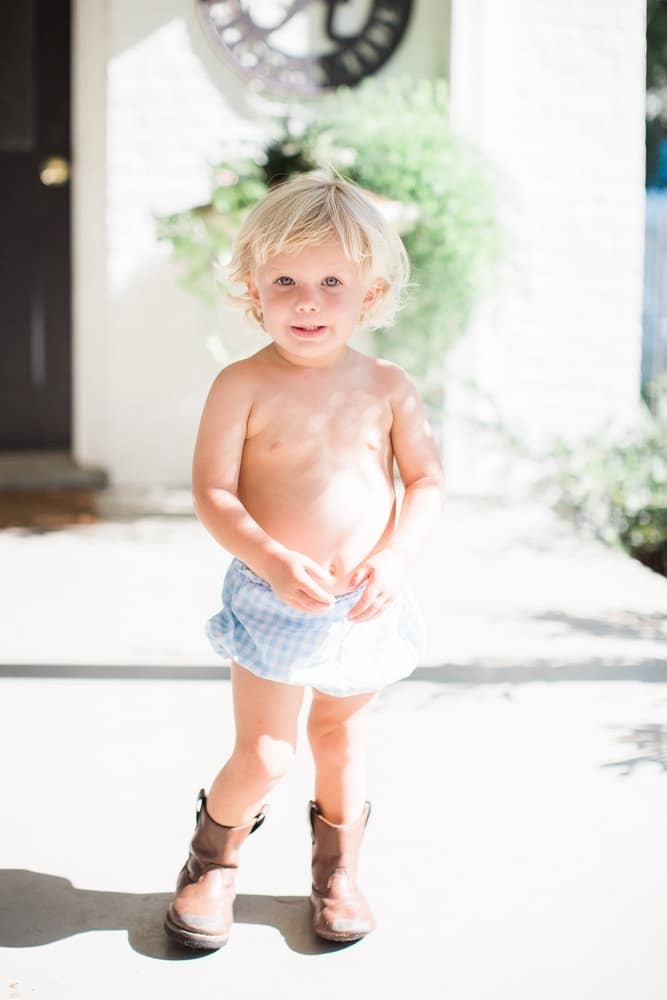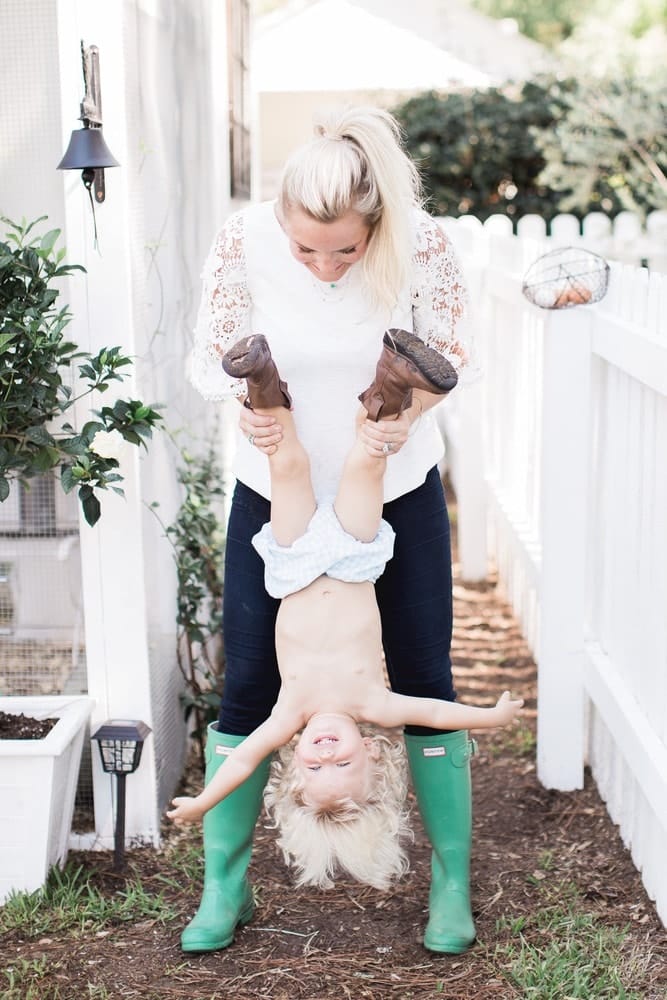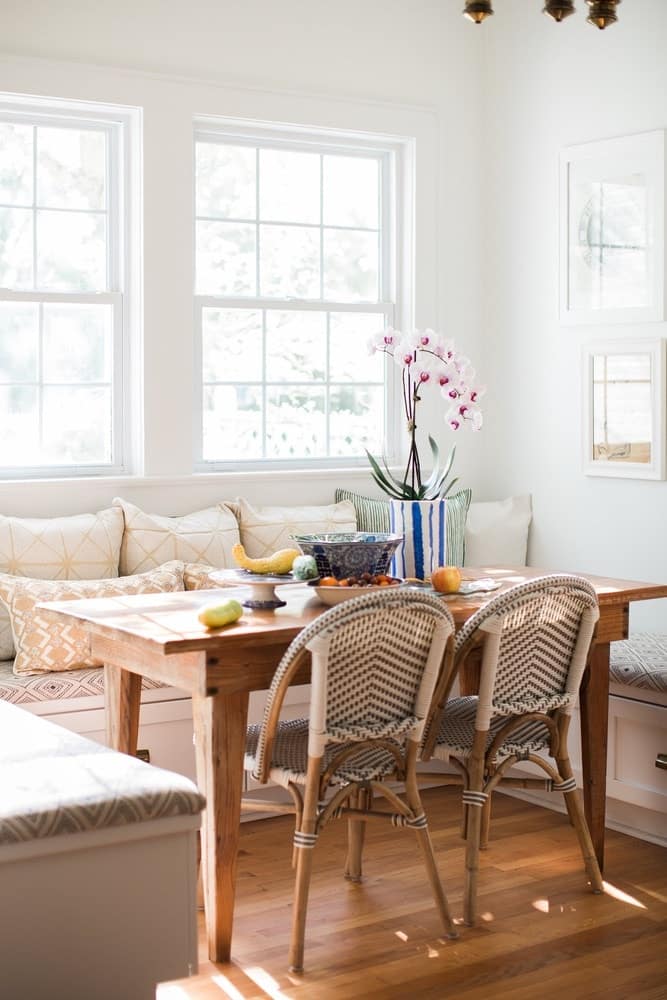 You Can Go Home Again
"I've known I was going to open my own business since I was a child," Clark says. "I'm definitely an entrepreneurial spirit."
After Clark's time on Top Chef, her middle school art teacher brought her a gift. It was a logo that Clark had drawn for her future restaurant when she was only twelve years old. Wildly enough, it was Kelsey Barnard Catering, which is what her company is called today.
After culinary school, Clark found herself averaging 110 hours a week over a period of two years working in pastry at a Michelin-starred restaurant in New York City called Dovetail. "I was extremely burned out in New York," she confesses. "I was working in every way, shape, and form."
Clark learned that there was a huge dearth of fine-dining caterers in Dothan and decided to go home to take a few catering orders while she leveled herself back out mentally. Orders came flying in, and she already had several events booked before she even moved back to town. It became a homecoming of sorts; the man who later became Clark's husband asked her on a date the first week she was back. Then her best friend moved home to Dothan. Before she knew it, she was married and raising a business and a son.
"I have never loved the South more than when I had a child," she reveals. "I mean, you just fall in love with it all over again."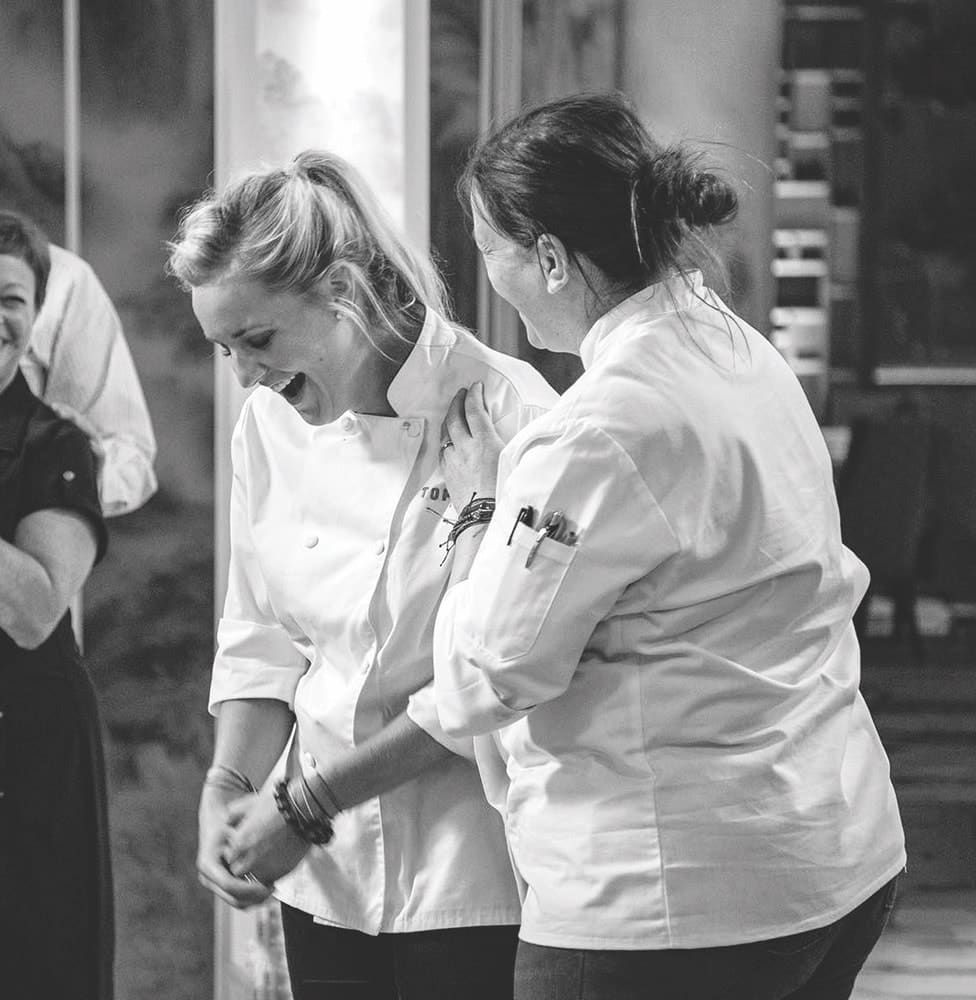 Ten Weeks
Top Chef was a grueling ten weeks during which Clark only got to talk to her nine-month-old baby, Monroe, three times. The trade-off was spending those ten weeks being mentored by the most successful people in her field. "It is a very unique experience where you get to learn so much about yourself and just about life in general," she says.
Between the first eight weeks filmed in Kentucky and the finals filmed in China, there was a two-week break in production. Clark had missed out on being with Monroe as he took his very first steps, so seeing him during that break sparked something in Clark—retribution. "I got to the finals then, and I was like, 'I'm here to win,'" she says.
Just about every working mother struggles with "mom guilt"—something Clark carried with her during the filming of the entire competition. There were moments when she would break down in front of the judges, only to be met with words of encouragement from powerhouse women. Clark says they told her, "'This is better for your child than you sitting at home.' It really helped me to not feel guilty to be a working mom."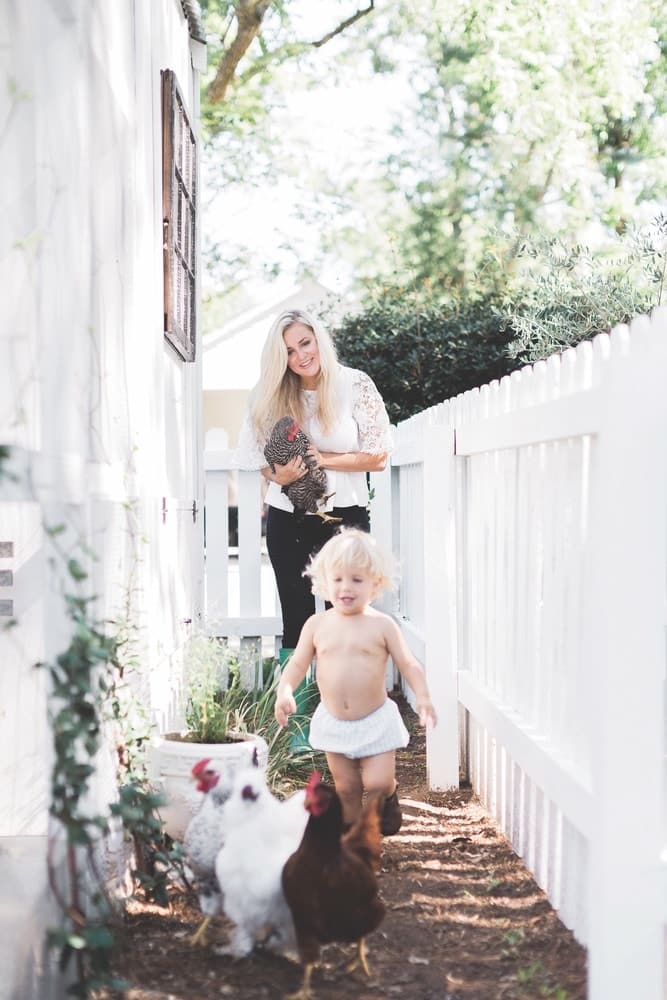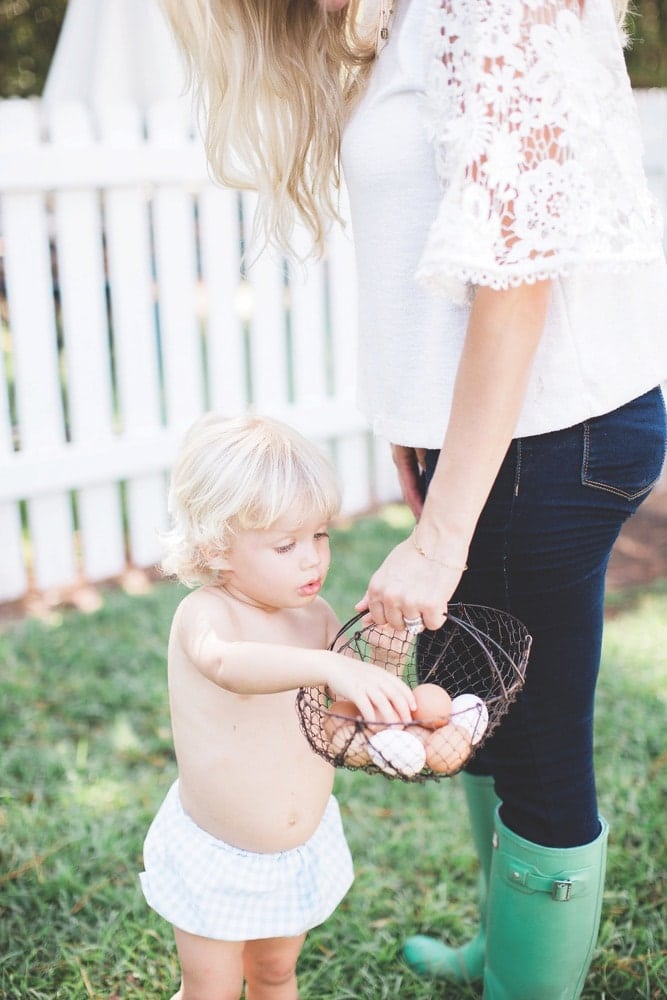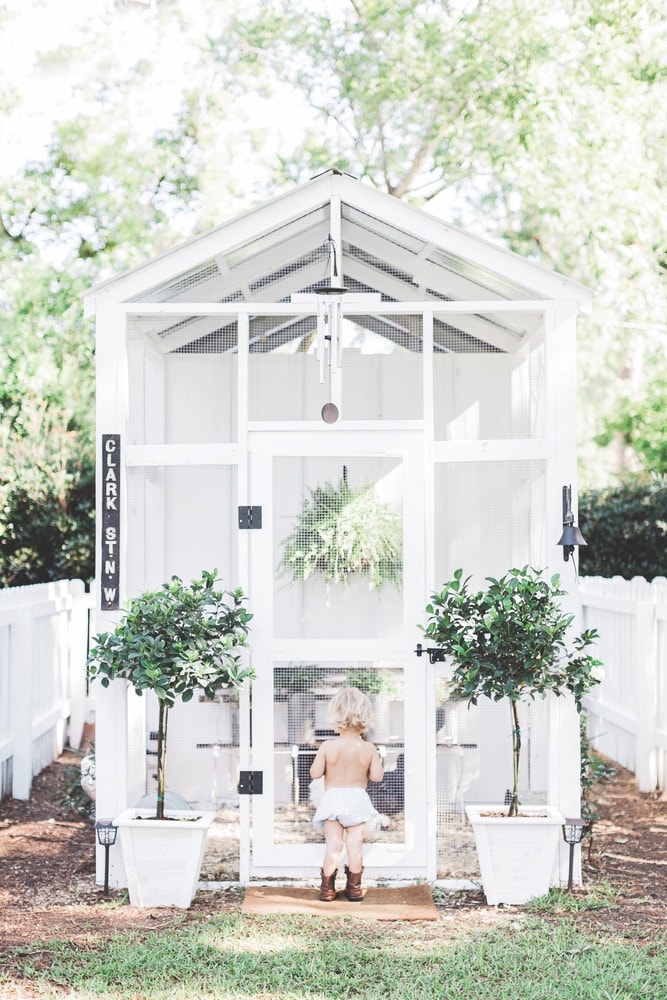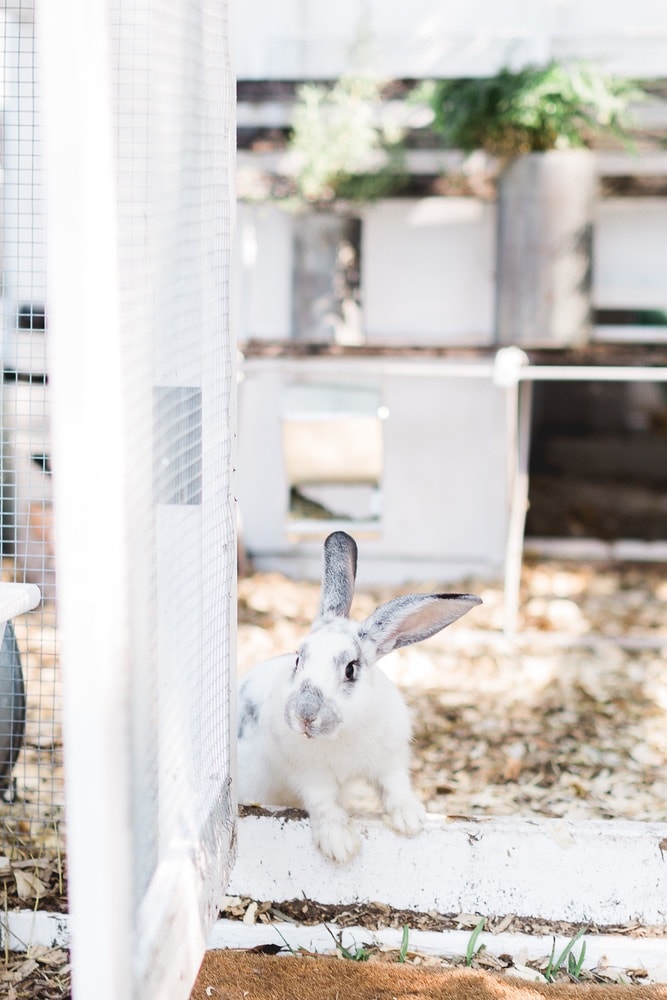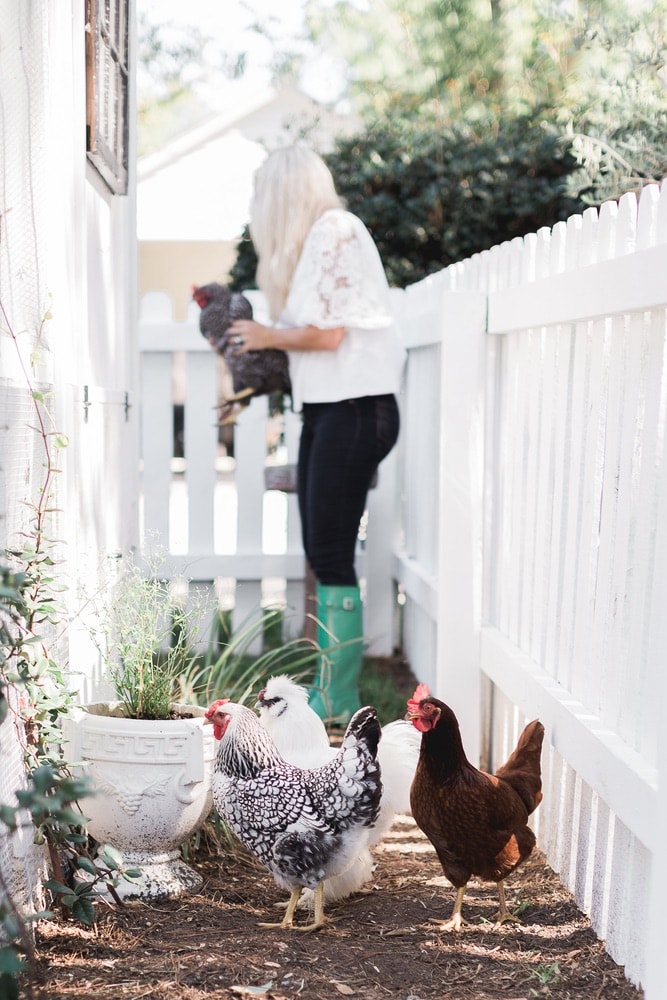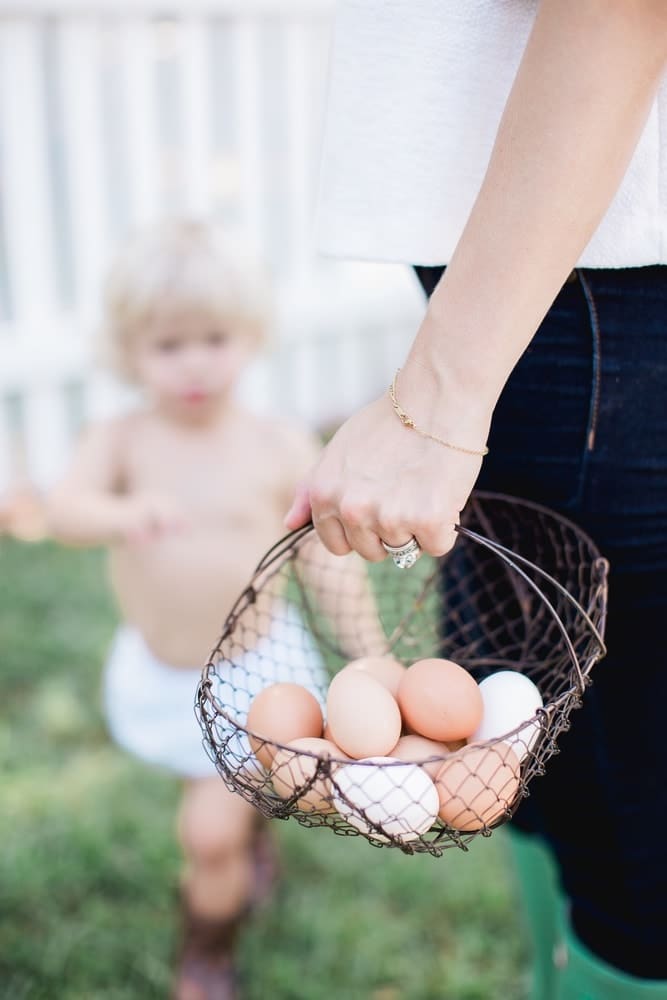 In the Garden
Today's world can seem like a scary place to raise children, Clark admits. "Everything you can do to make them feel like we are back in a different time I think is really important," she says. For her family, that means rarely turning on the TV, opting to play vinyl records, working in the yard on weekends, gathering eggs from the chicken coop, and picking veggies from the garden. "It's important to create these healthy memories for Monroe while he is young," she continues, "for him to have a good childhood and remember home as a place that was safe and fun."
The garden's summer bounty provided okra, tomatoes, peppers, fresh herbs, and more. So much more, in fact, that Clark didn't purchase any vegetables or eggs throughout September; the raised garden beds and her chickens—except Dolly Parton, who, come to find out, was a male—produced all she needed. An abundance of summer peppers meant gifts for friends and pepper jelly for the restaurant. "In the winter, I always have lemons to bring up to the store. It is just little things like that that bring me joy."
"It's important to create these healthy memories for Monroe while he is young, for him to have a good childhood and remember home as a place that was safe and fun."
Waste Not, Want Not
In addition to creating an ideal environment for her son at home, some of Clark's initiatives at work are sustainability and environmental consciousness. According to ReFED, a nonprofit think tank dedicated to reducing food waste, the US restaurant sector generates over eleven million tons of food waste annually, the full cost of which is more than twenty-five billion dollars. The benefit-to-cost ratio of food waste reduction efforts in the restaurant industry is compelling. For every dollar invested in food waste reduction, restaurants can recoup approximately eight dollars in savings.
And while the statistics are staggering, especially for someone running a business, profit is not the determining factor when it comes to reducing food waste at KBC. For Clark, there's an emotional connection.
"I get the most upset about meat waste in my kitchen," she says. That's not because it is the most expensive product in the kitchen. "When you raise chickens, or any animals, you realize that there is a soul in there. There is a life. They have personalities. You really start to respect food so much more because you know exactly what it looks like, where it came from, and what it took to get it to the point where you could eat it. If you kill an animal, eat it. You took a life, so you need to do something with it."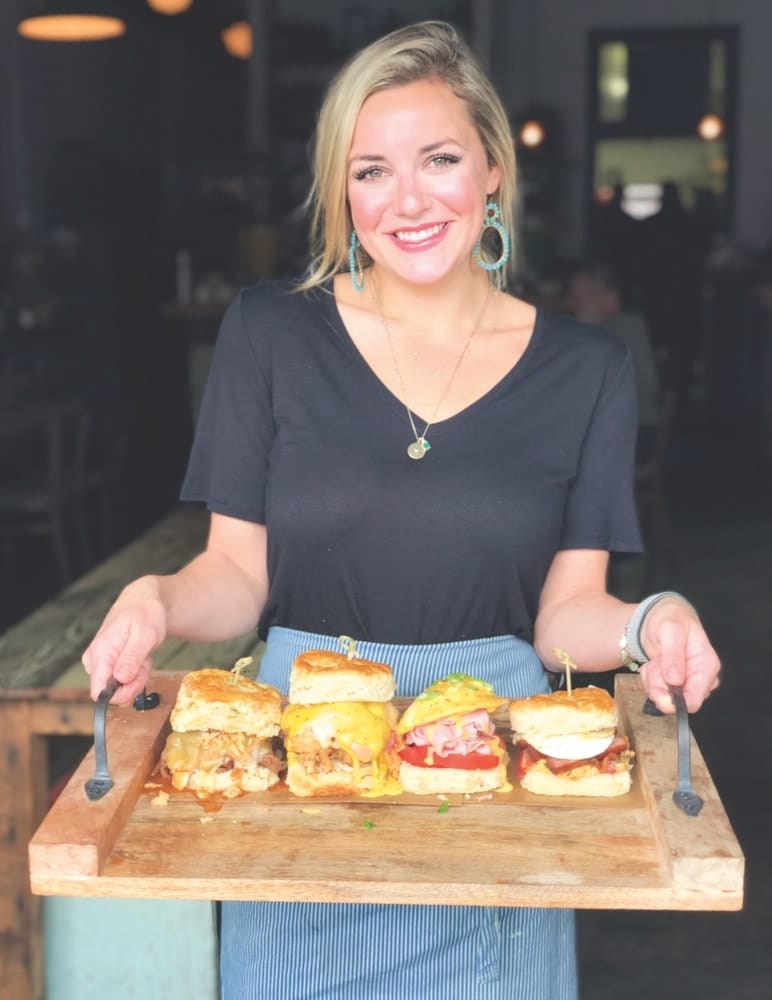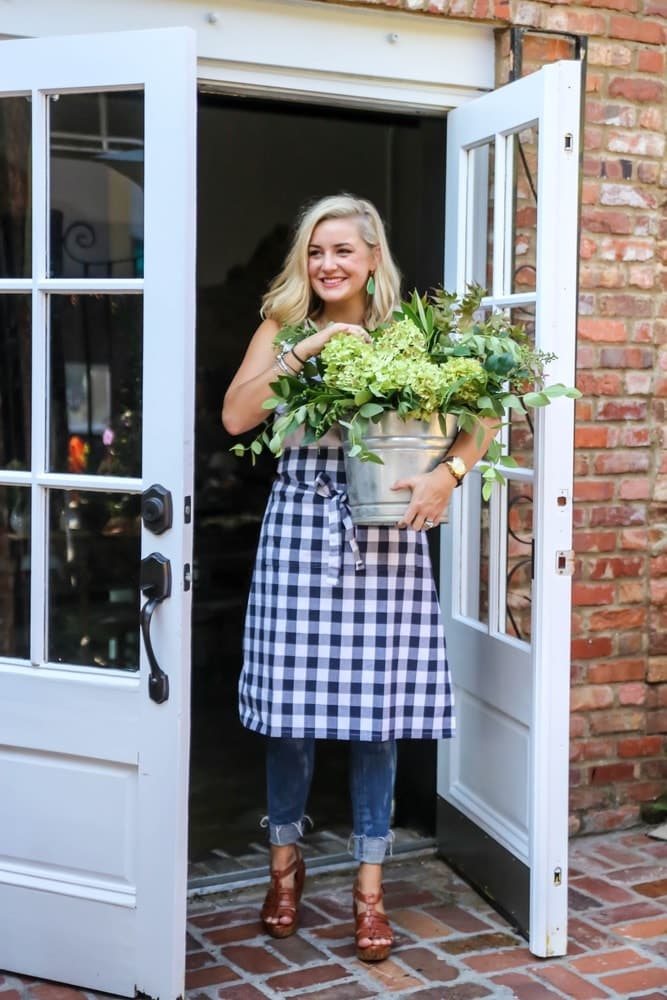 Make Your Own Fun
Clark's desire to make her home and restaurant the best they can be also extends to a desire to do good in her town as a whole. Recent data from the US Census Bureau's American Community Survey shows that America's rural population has been on the rise since 2000. Family and land values remain strong, and children in rural communities experience less poverty and tend to live with married parents. Residents enjoy low costs of living, and 44 percent of those surveyed own their land outright.
However, some problems stand out in rural areas, specifically availability of jobs and access to public transportation, good doctors and hospitals, high-speed internet, and grocery stores. Concern over racism is considered a major problem among those surveyed in both rural and urban areas, as is the condition of roads, bridges, and other infrastructure.
So how is Dothan, Alabama, tackling what seems to be a daunting to-do list to attract a younger crowd in light of its aging population? It all begins in the heart.
"I always say that when you are from a small town, you have got to make your own fun."
The Dothan Downtown Redevelopment Authority (DDRA) is working to revitalize the heartbeat of the city. Ten years ago, the area was characterized by dilapidated historic buildings. Now, you can shop at boutiques, meditate with a sound bath, enjoy coffee in a converted warehouse at Mural City Coffee Company, learn about the contributions of African Americans at the Carver Museum, which is housed in the formerly segregated Greyhound bus station, or catch a performance at the Southeast Alabama Community Theatre.
Downtown is also home to Clark's restaurant, KBC. After Clark's Top Chef win, the DDRA approved a $151,000 deal to expand the restaurant in exchange for a ten-year commitment. KBC expanded its dining area, built a proper bar, and extended its hours and menu to include supper.
"I always say that when you are from a small town, you have got to make your own fun," says Clark. "When you live in the city, you go out to eat, you get drinks, or you go to a brewery; but when you live in a small town, you have to be creative. You have to make the entertainment for yourself."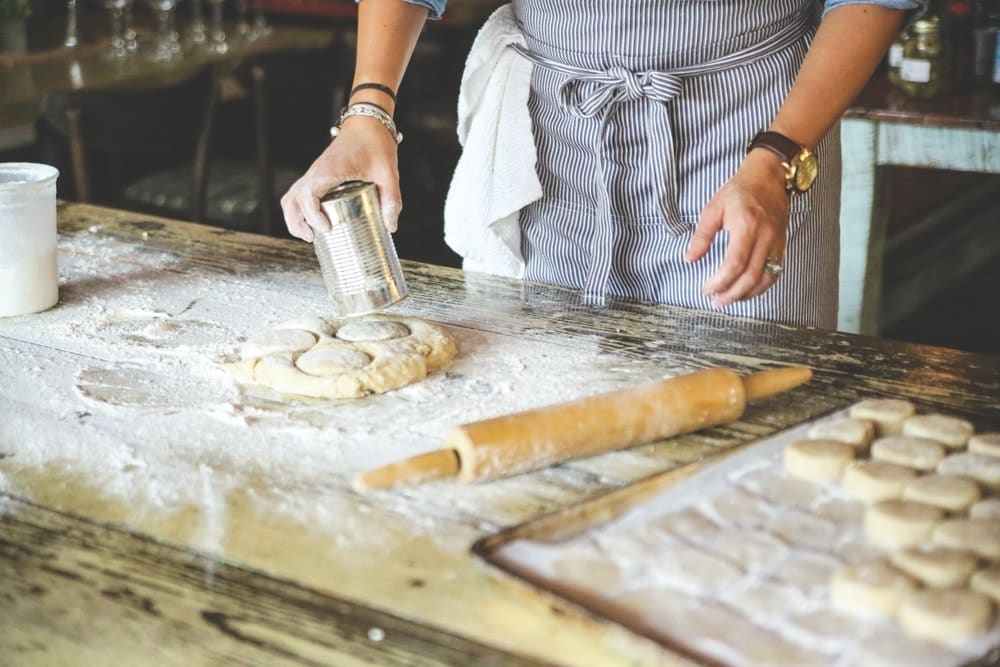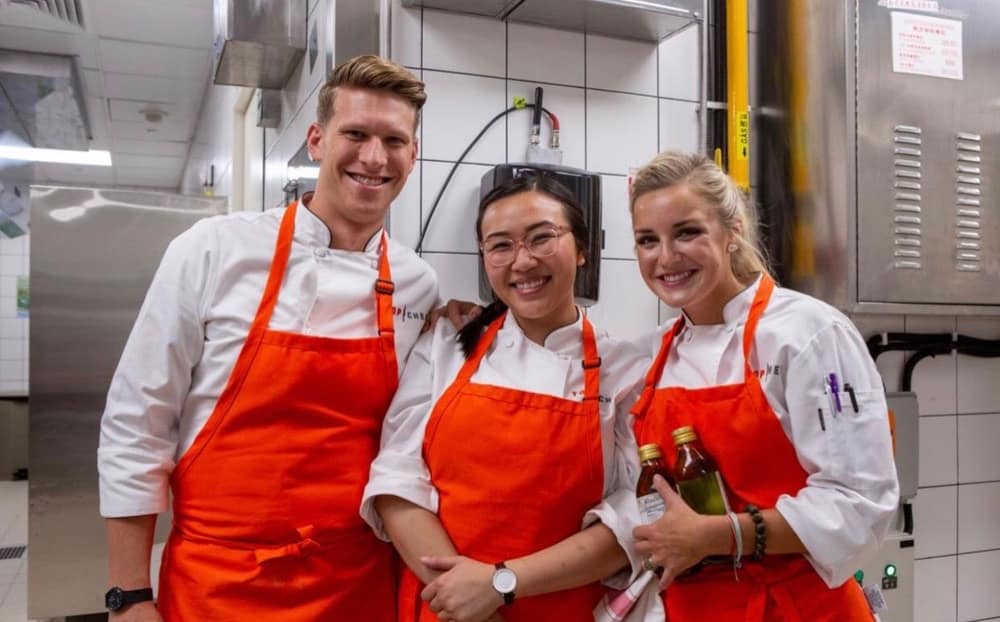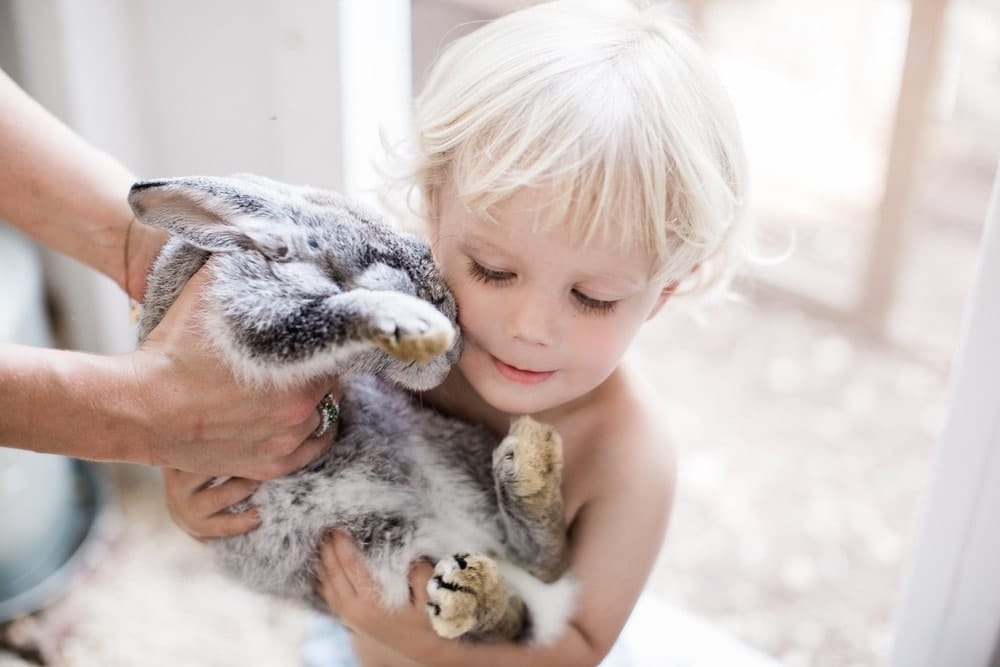 For her, that means creating a forthcoming lifestyle book, hosting parties for friends and family, raising bunnies, and adding winter veggies like collards, broccoli, and cauliflower to the garden. Clark also secured a recent partnership with Yuengling, which includes filming cooking videos in the Yuengling kitchen; the videos can be found on the brewing company's YouTube channel.
Sure, she's staying busy in Dothan, but Kelsey Barnard Clark is happier than ever and keeping up the momentum. "I am probably working harder now than I have ever worked in my whole life," she says, "because I know what I have in my hands, and if I don't baby it and mother it, then I will lose it."
Waste not, want not.
— V —
---
Visit EatKBC.com and VisitDothan.com to learn more.
Audrey Johnson is a freelance journalist, copywriter, and editor based in Destin, Florida. She enjoys writing about food, travel, art, and people. See her work at AudreyLJohnson.com.
ARTICLE CATEGORIES